Peru is one of the most popular tourist destinations in Latin America. And it is not surprising, with all its landscapes and places to know. Therefore, this Peru itinerary will help you with your plans to come to the Andean country. And together with the specialists of Machu Travel Peru, we will give you some good advice. You must know the most famous places in Peru that will leave you amazed by their incredible diversity. Peru is an extraordinary mix of history, culinary delights, stunning landscapes, and outdoor adventures; With this diversity, you can make 10 days in Peru the most unforgettable experience.
Before traveling to Peru, you can research the best things to see and do in this diverse country. This itinerary will help you plan your Peru adventure and see everything you can in your 10 days in Peru. Of course, if you plan a trip to Machu Picchu in advance, you will have this adventure guaranteed! Since the tickets tend to sell out very quickly. Here are the best 10 days in Peru:
Some of the best activities you can do in 10 days in Peru
DAY 1 – GETTING TO LIMA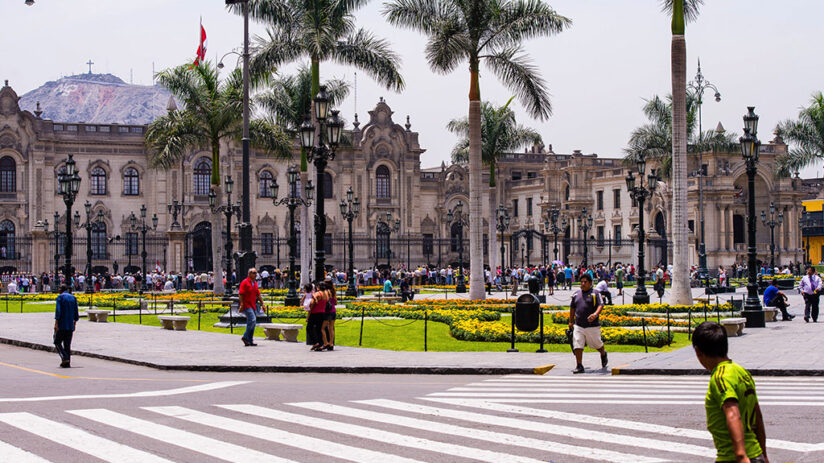 Like many of the tours in Peru available, this one will start in Lima. The Peruvian capital is usually the starting point of any adventure in Peru. It is a city full of a mixture of modernity and history. Of course, the first day will be to take a nap and rest. Since you will have had a long flight and you will surely be exhausted. In this way, you will be able to physically recover to enjoy the different tours during the next 10 days in Peru. Although many may choose to tour the city a bit on their own. If you feel energetic enough, you can tour the city. Miraflores district is popular for having some of the most traveled Peru beaches. You can also enjoy a tour of the nightlife of Barranco and Miraflores. An excellent option to start to know the different touristy neighborhoods in Peru.
DAY 2 – EXPLORING THE HISTORIC CENTER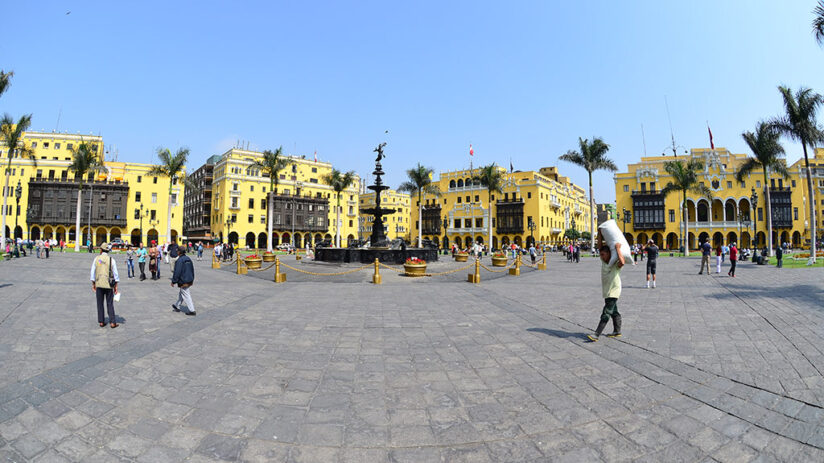 The second day of this great adventure in Peru begins with a tour exploring the historical part of this modern city. You will find many museums with pieces of art in an extraordinary collection of pottery and jewelry. Also, you can visit the modern part by visiting beautiful neighborhoods, shopping centers, and shops. And Peruvian cuisine is very popular all over the world, so trying truly amazing food is always a good idea.
Also, you can go to the local market where you can see a variety of Peruvian products such as potatoes, fruits, corn and much more. Of course, during this time you will have the opportunity to taste all kinds of things! You do not have to worry about security in Peru since you will be in central and tourist areas. So, with these Peru vacation packages, you will experience the most interesting of our culture, nature, and gastronomy!
DAY 3 – ARRIVING AT CUSCO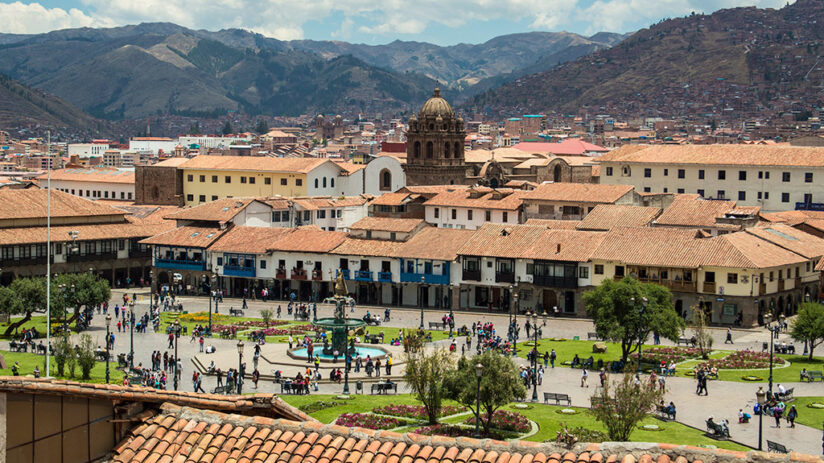 The third day will be in Cusco, the renowned Imperial City. A 45-minute flight will get you safely to this beautiful city. The lovely city of Cusco is the main starting point to enjoy the different Machu Picchu tours. This place is much higher than Lima (it is located at 11,152 feet or 3,399 meters above sea level). This means that it is possible to have some problems with the altitude. But don't worry, we have the most popular natural tea that will help you avoid some of the main symptoms, Mate de Coca.
We recommend drinking a lot of water, you will feel much better for sure! Plus, you don't want your trip to be ruined by a little discomfort. The city of Cusco has many things and places to see. During the tour, you can visit the Cathedral, an impressive colonial church, and a masterpiece of Spanish constructions. You can also enjoy the most important archaeological sites that are located near the city, such as Qoricancha. The temple of the Sun is a great place to get to know the most important history of the country.
DAY 4 – VISITING THE SACRED VALLEY OF THE INCAS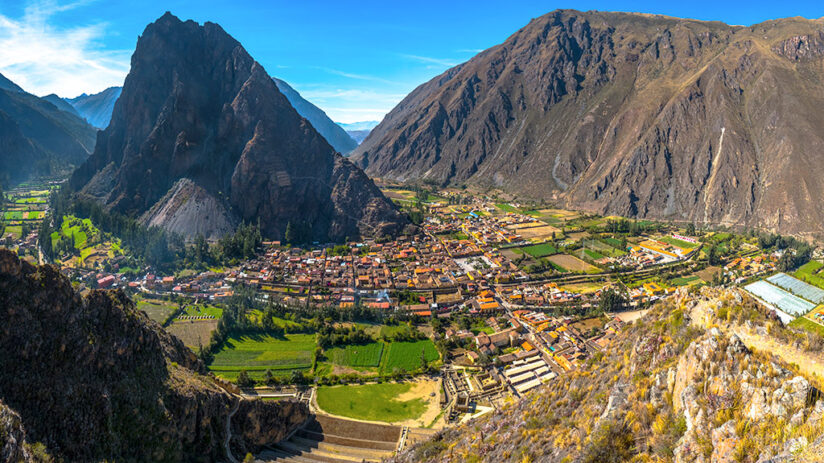 On your fourth day, you will visit the Sacred Valley, one of the most spectacular valleys in the Andes. It is known as the Sacred Valley of the Incas since it was one of the best cultivation areas, where most of the crops went to the nobility. This part of your tour will be full of activities. And many of them involve discovering important archaeological sites. Along the way, you will also see crops of corn, potatoes, green beans, and many vegetables. The wonderful Sacred Valley is located right in the middle of the Peruvian Andes. It is made up of a series of rivers that descend into different valleys and streams.
You can visit places like Pisac, Ollantaytambo, Moray, Maras and much more. These make this valley one of the most amazing and colorful landscapes in the country. At the end of the day, you will take a train that will take you to Aguas Calientes, where you will spend the night. The night train is optional, but it is highly recommended. Otherwise, you will have to take it early in the morning and you will lose precious time visiting the ruins.
DAY 5 – TOURING MACHU PICCHU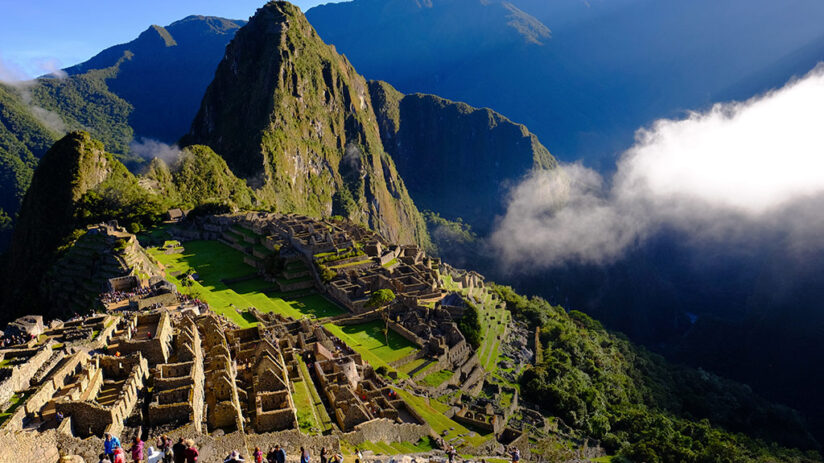 During the fifth day, you will finally have the opportunity to visit Machu Picchu. Of course, you can tour the entire complex with a certified guide. Visiting Machu Picchu is usually one of the highlights of your 10 days in Peru. That day you will start very early in the morning to be able to see one of the most spectacular sunrises. But of course, it will depend on the season in which you decide to visit our country. The Inca citadel is located above the Sacred Valley, bordering the Amazon in Peru.
In addition, you will have the opportunity to climb Huayna Picchu, a well-known hiking trail. For this hike, you will need to purchase the tickets well in advance along with your entrance tickets. Although if you are afraid of heights or suffer from vertigo, it is not recommended. Since you will be in close contact with cliffs and narrow trails. In addition, two other optional hikes are much easier and shorter. Besides, Machu Picchu is much more than some ruins in the middle of the clouds. The entire complex is located in the Historic Sanctuary of Machu Picchu. It was named a Natural and Cultural World Heritage Site by UNESCO in 1983. It could be considered one of the many Nature Reserves of Peru.
Once in Machu Picchu, it is advisable to enjoy every minute that you are there. There will be enough time for photos, we recommend you focus on the wonderful unparalleled views. And after your visit, you will take a train back to Cusco. The visit is usually quite exhausting, so upon arrival, you will be returned to your hotel where you can rest, relax and enjoy the city. The experience is worth it and it is one of the best things to do in Peru.
DAY 6 – SACRED VALLEY & AWANAKANCHA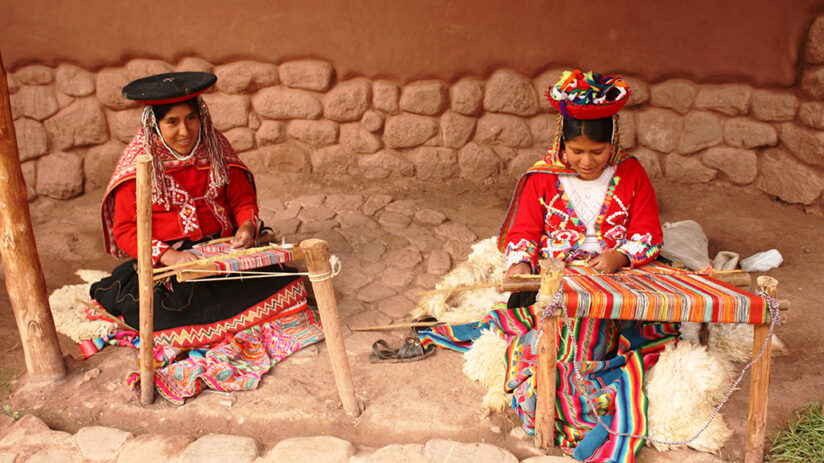 The sixth day is much more relaxed, you can enjoy a short tour that only lasts half a day. Within the sixth day, you will enjoy a trip on the opposite side of the Sacred Valley. Where you can finish getting to know this magical corner of Peru in depth. On this tour of the Valley, you will experience something different. Since you can visit the living museum of Awanacancha, the ruins of Pisac, and its typical market. You can be part of our culture and get to know a little about our ancient traditions.
You will learn about some of the ancient weaving techniques as well as wool dyeing with insects and plants. Awanacancha is a Quechua word that translates to "Great place where people weave". There you will be welcomed by the locals who will show you the process of making the incredible traditional clothes. You will witness how they transform the fur of llamas and alpacas into different and beautiful textiles. At the same time, you will be able to learn how textiles are woven into different multi-colored belts, blankets, and other clothing.
DAY 7 – HIKING THE RAINBOW MOUNTAIN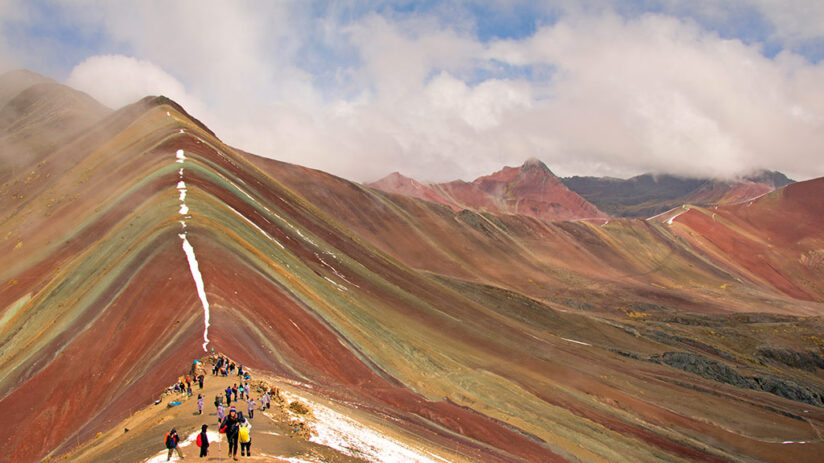 During the seventh day, after relaxing, you will have the opportunity to enjoy one of the most popular tours of Cusco. Vinicunca Mountain, also known as Rainbow Mountain, is one of the most popular and strenuous hikes to undertake. Vinicunca is a geological formation of unprecedented beauty. It is undoubtedly one of the many attractions that you should not miss.
As you have already spent a few days in Cusco, you will surely feel much more acclimatized than when you arrived. You will be in the optimal state to be able to do this walk. This mountain is located at the foot of Nevado Ausangate, one of the most recognized snowy peaks in Cusco. The Vinicunca mountain is located at about 5200 meters above sea level (that is, a little more than 17000 feet high) so you can feel a few symptoms of altitude sickness. And once you reach the top, you will feel like the owner of the world. A simply amazing experience.
DAY 8 – GOING TO PUNO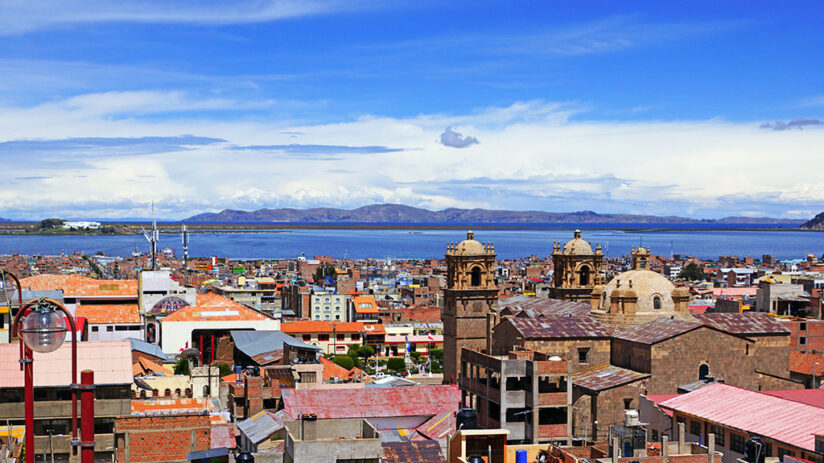 During the eighth day, you will begin your trip to one of the most popular destinations in Peru, Puno. Puno is located near the highest navigable lake in the world, Lake Titicaca. This lake is one of the many tourist attractions that you cannot miss. By having 10 days in Peru, you can take advantage of the time to visit a wonderful city. In addition, you will be able to know an endless number of religious and archaeological sites in the city and its surroundings.
Along the way, you will stop at different sites to admire the natural and historical attractions that there are to appreciate. Depending on your available time, you can enjoy a delicious lunch on the Andean plateau and thus witness the different landscapes. All this before being able to enjoy the wonderful city of Puno, where you can visit the Pucará Museum. After you arrive in Puno, you will be transferred to the hotel of your choice. At your hotel, you can relax and then begin your wonderful adventure on Lake Titicaca.
DAY 9 – BOAT TOUR ON LAKE TITICACA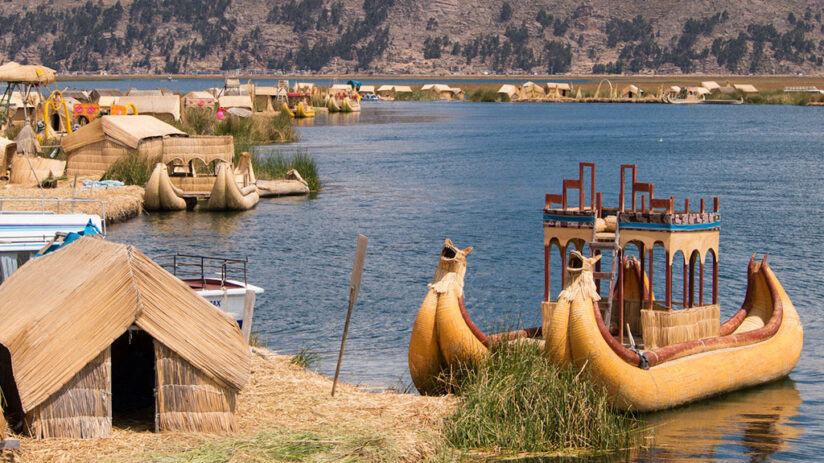 During the ninth day, you can navigate the wonderful Lake Titicaca. Considered the highest navigable lake in the world. During the excursion, you will be part of a unique experience. You will be able to visit the wonderful floating islands of Uros, artificial islands made entirely of reed. In these islands, the people learned to live together and make the roots of Totora an essential element in their lives. Both their homes, islands, boats, and furniture are built mainly with the reed cane. And the Uros community lives on the different islands, people who learned to live with ancient traditions and practices. There's no doubt that Lake Titicaca is one of the places with great biodiversity in Peru.
And as alternative activities, you can choose to visit Taquile Island, an island where another Quechua community lives. These people also continue to practice ancient customs and traditions. You will enjoy a wonderful traditional Peruvian lunch while relaxing in this place. Plus, you can explore the island at your own pace and appreciate the many views across the lake. Finally, when you finish all your different tours, our staff will take you back to your hotel in Puno.
DAY 10 – FAREWELL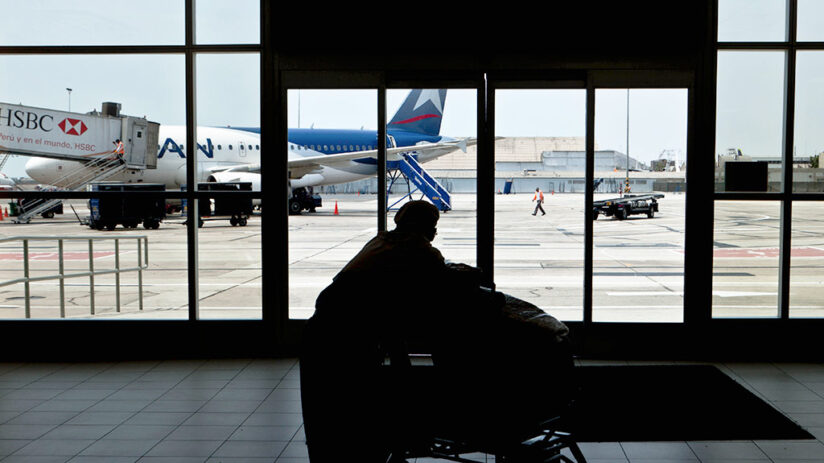 And the 10th day, sadly, is the last of our 10 days in Peru. During this last day, you can take your flight back to Lima and finally your home. Please note that along the way from Puno to the airport you will have a little time to visit Sillustani. Sillustani is a wonderful archaeological site where you can learn a lot about the great history of our ancestors.
You can take your time to walk around the wonderful place and then finally arrive at the Juliaca airport. There you will take your flight back to Lima. And if you are looking to visit the site, keep in mind that you will need to have a scheduled afternoon flight. Otherwise, you may not have enough time to marvel at this site. In the same way, you will have a few moments where you can explore the city and the surroundings on your own.
"GOD'S WILL IS NOT AN ITINERARY, BUT AN ATTITUDE."
Once your 10 days in Peru tour is over, you may have gotten to know a small part of our country. And before your international flight, have a little time to relax and get to know our country with your eyes. We believe that within these 10 days in Peru you will be able to get to know a small part of our country. And in these few Peruvian destinations, you will have a summary idea of what our wonderful country can offer. We hope together with the Machu Travel Peru team to have helped you with your questions. If you want to know more about our different tour packages, do not hesitate to consult with our qualified advisers.
---