Peru, one of the most popular travel destinations… this Peru itinerary will help you with your plans of coming to the Andean country and Machu Travel Peru specialists will give you good advice. You must see places in Peru that will leave you amazed by the incredible diversity. Peru is an extraordinary mix of history, culinary delights, stunning landscapes, and outdoor adventures; with this diversity, you can make of 10 days in Peru vacation the most unforgettable experience.
Before traveling to Peru, you can research the best things to see and do in this diverse country. This itinerary will help you plan your Peru adventure and see as much as you possibly can in your 10 days in Peru. Of course, planning a trip to Machu Picchu you have more time to enjoy more! Here, we present the best 10 days in Peru:
Day 1 & 2 – Lima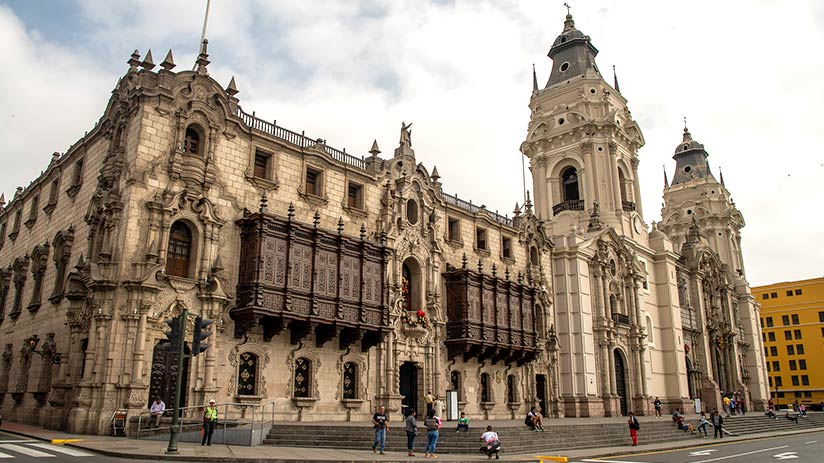 Like many tours in Peru, this one will start in Lima, a city full of a mix of modernity and history. Of course, the first day will be most for taking a nap as you will have had a long flight, you have to recover physically for enjoying the tours for the next 10 days in Peru.
The second day of this great adventure in Peru starts having a tour exploring the historic part of this modern city, many museums with pieces of art in an extraordinary collection of pottery and jewelry. Also, you can visit the modern part visiting beautiful neighborhoods, shopping malls, and stores. In addition, Peruvian cuisine is very popular around the world, hence trying the amazing food is always a good idea. Besides, you can go to the local market where you can see a variety of Peruvian products like potatoes, fruits, corn and much more, of course during this time you will have the chance to taste it! So, with these Peru vacation packages, you will experience the most interesting of our culture, nature, and cuisine!
Day 3 & 4 – Cusco & Sacred Valley
The third stop will be Cusco; a flight of 45 minutes will take you to this beautiful city. This place is much higher than Lima (11,152 feet) which means it is possible to have some problems with altitude… but don't worry, we have the most popular natural tea that will help you to avoid some symptoms, and also you have to drink a lot of water, for sure you will feel so much better! Cusco city has many things and places to see. During the tour, you will be able to visit the Cathedral, an impressing colonial church, and a masterpiece of the Spaniard constructions, the Qoricancha, and more important archaeological sites that are located near to the city.
On your fourth day, you will visit the Sacred Valley, one of the most spectacular valleys of the Andes. This part of your tour will be full of activities, discovering important Archaeological sites. On the way, you will see crops of corn, potato, green beans, and many vegetables that make this valley one of the most amazing and colorful landscapes in the country. At the end of the day, you will take a train that will take to Aguas Calientes, where you will spend a night.
Day 5 & 6 – Machu Picchu & Sacred Valley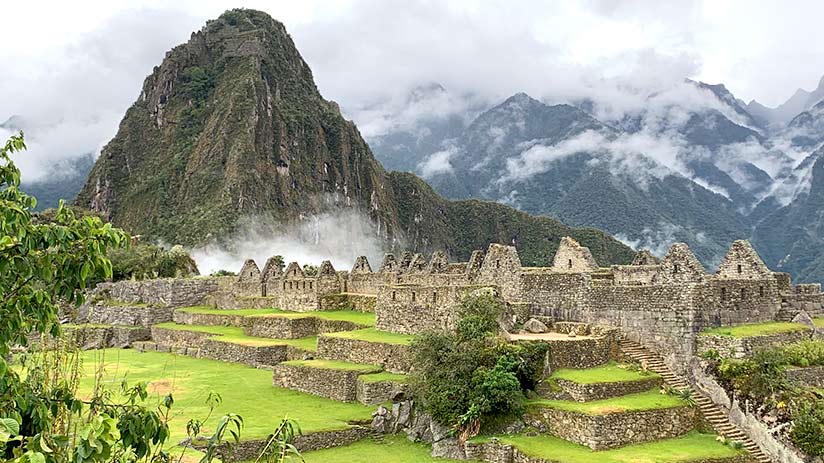 On this fifth day, you will visit Machu Picchu, of course, the top on top of your 10 days in Peru. So, this day you will wake up early and see one of the most spectacular sunrises, but of course, it will depend on the season you are planning to visit our country. Also, you have the chance to climb up Huayna Picchu a well-known hiking route; for this trek, you have to buy the tickets in advance, but if you are afraid of cliffs or narrow trails you have the option to visit two optional treks easier and shorter. Being in Machu Picchu, you have to enjoy every minute of your time there. After this time, you will catch a train journey back to Cusco, of course, this day is very tiring but the experience worths it!
The sixth day can be a bit relaxing, doing a short tour that just last half-day visiting the opposite side of the Sacred Valley. On this tour, you will experience something different, you will be part of our culture as you will learn some ancient techniques of weaving and wool dyeing with bugs and plants. Also, during this day, you will see natural salt pans and also you will visit a colonial town and the sceneries with some surrounding snow-capped mountains… they all make this place a special route to relax.
Day 7 & 8 – Vinicunca & Puno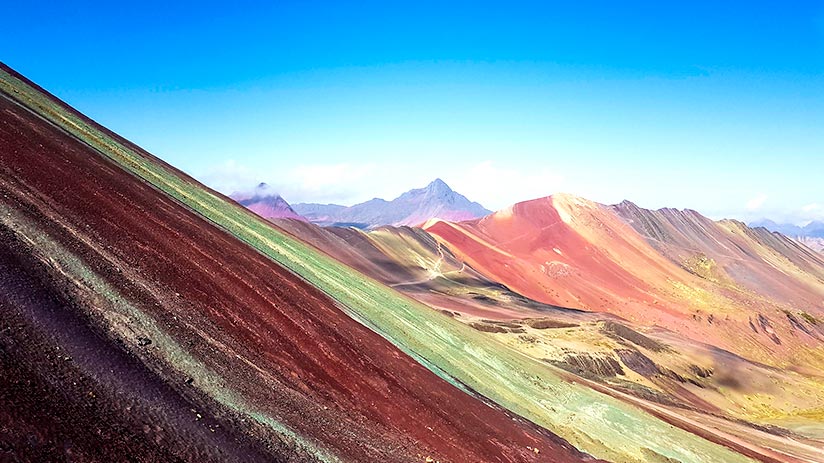 The seventh day, after relaxing, you can go to Vinicunca, the Rainbow Mountain, another strenuous hike. As you were some days in Cusco, you will be acclimatizing enough to do this hike, as this part of your experience can be the hardest, you will get over the 17.000 feet. Once getting on top, you will feel the owner of the world. This experience is simply amazing!
On your eighth day, you will visit a very popular destination in Peru: Puno. There is located the highest navigable lake, Lake Titicaca. And as you have 10 days in Peru, you can take this time to go to this spectacular city to visit meanwhile. The second option gives you the chance to stop on the way to Puno, visiting important religious and archaeological points, being this bus journey a full day ride, a bit tired but you can enjoy the most spectacular Andean paths.
Day 9 & 10 – Lake Titicaca & farewell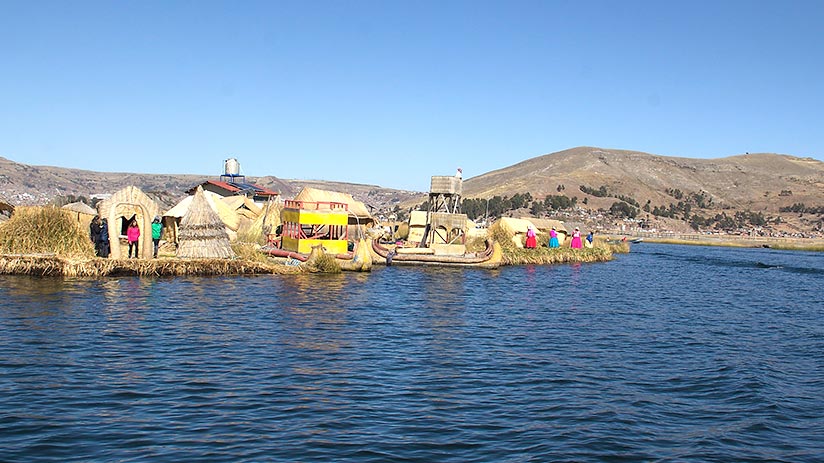 The ninth day, you will navigate the highest navigable lake around the world, during this excursion you will be part of a unique experience. Uros, a floating island made with Totora roots, on this island the people learned how to live together and make of this Totora roots part of their life, without any doubt an experience that won't be forgotten. As a final activity, you will visit Taquile Island, a traditional island where the art of weaving is exclusively for men and you will find beautiful crafts. A colorful island that will show you the special place that can be this destination.
The tenth day is sadly the last one. On this day, you will catch you flight back to Lima and, on the way to the airport, you can visit Sillustani, an impressing archaeological site and learn much more about our great history, taking your time to walk through this amazing place, and finally arriving at the airport of Juliaca where you will catch your flight back to Lima. If you would like to visit this site, your flight must leave in the afternoon, so, just be careful with this!
Finally, arriving in Lima, you will probably have some time before your international flight, so, you can relax having a massage session before your long flight back home. Make of these 10 days in Peru an unforgettable experience!
---