All travelers who have visited our country think that Peru is an adventure in itself. Certainly, there is no doubt about it. Indeed, Machu Travel Peru offers well-organized adventure travel for young adults. So, if you are a thrill-seeker and a fun lover, then look no further! Peru is the best answer you can get. Your adventure holidays Peru will be filled with mind-blowing and outstanding experiences.
Peru is home to so many fascinating sights aside from the Inca citadel of Machu Picchu. From epic deserts on the coast to idyllic highlands and biodiverse forests. In other words, Peru is an all-in-one destination.
The team of Machu Travel Peru truly believes that adventure travel for young adults is about connecting with new places, new people and new ideas. And that is precisely what our country has.
Peru offers plenty of off-the-beaten-path experiences to choose from. Here are 5 must-see destinations that will take you on a stunning journey through this unparalleled country…
We invite you to embrace the adventure and make memories that will last a lifetime. So, are you ready to explore Peru?
Adventure travel for young adults: Fun ideas to experience
Peru welcomes thousands of travelers from all over the globe every year. Do you know why? Because our fascinating country is filled with lots of delightful and captivating destinations just waiting to be explored.
1. Trendy Mancora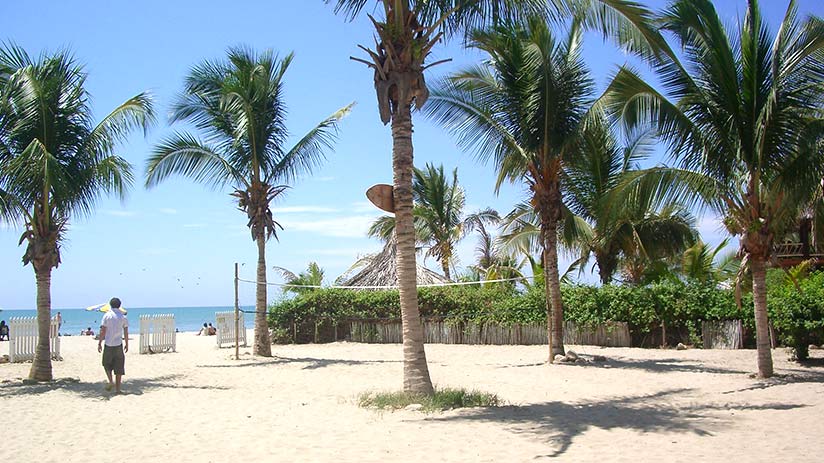 Peru's coastline boasts stunningly unique and beautiful beaches along the Pacific Ocean.
Mancora has everything you want in a beach town: Pristine beaches, sunny skies, great surf, warm weather, chilled out atmosphere and nightlife. If you are a beach lover and pleasure-seeker, you will love Mancora. It has abundant sunshine to layout and also rock formations that create natural swimming pools.
Besides, Mancora is a year-round destination. Yes, you have read it right. You will have plenty of time to chill with your buddies while you eat the most delicious and fresh seafood in all of Peru.
2. Huacachina Oasis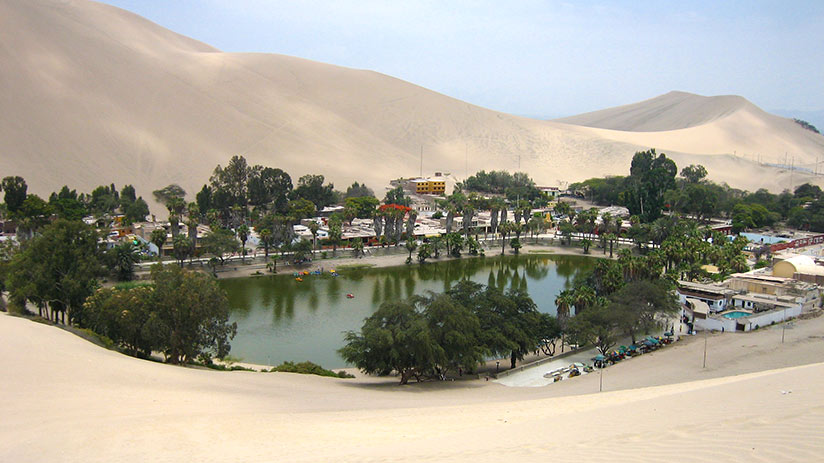 Located just 4 hours south of Lima, there is a small natural paradise in the middle of the desert called Huacachina. Indeed, Peru has one of the most impressive deserts in the world.
But do you know what makes Huacachina special? That it surrounds a natural oasis. Giant hills of sand are towering above it on all sides. Impressive…
Can you imagine watching the sunset over these imposing dunes? The scenery will be sublime when the sun goes down, like a fairytale landscape. 
Undeniably, Huacachina is not only a unique place for dazzling sights to behold but also an epic destination for the best winter vacations. You must come and discover it by yourself. 
Besides, its great location makes this oasis paradise a hotspot for some of the best and wildest adventures in Peru. In other words, it is a playground for thrill-seekers that offers tons of adrenaline rushes.
For this reason, we consider that adventure travel for young adults must include a day trip to explore the sand dunes on ATVs.
You can take an off-roading sand buggy trip through the desert or do sandboarding… You will have already realized that Peru will seduce you since the first moment.
3. The White City of Arequipa
This charming city embodies an interesting mix of indigenous and Spanish colonial cultures. It is steeped in history, ancient culture and inspiring wonders. In other words, Arequipa offers you a little bit of everything.
From amazing and sophisticated stonework carved from white volcanic stone (its nickname "White City" is due to this feature) to exquisite cuisine and outdoors activities.
Furthermore, Arequipa is surrounded by unbeatable geographical features. Deep within its mountainous region is where the imposing Colca Canyon takes place.
This canyon is considered one of the deepest in the world. It is twice as deep as the Grand Canyon in the United States, which makes the Colca canyon the best spot for excursions and trekking. Cruz del Cóndor is the hotspot for seeing majestic Andean condors in full flight.
Besides, the White City is also one of the most spectacular places on earth for thrilling outdoor adventures like rafting. Indeed, Arequipa boasts powerful and impressive rivers. 
Adventure travel for young adults? If you are into challenging adventures, Arequipa is the place! It will make your trip a once-in-a-lifetime experience.
4. The Inca Capital of Cusco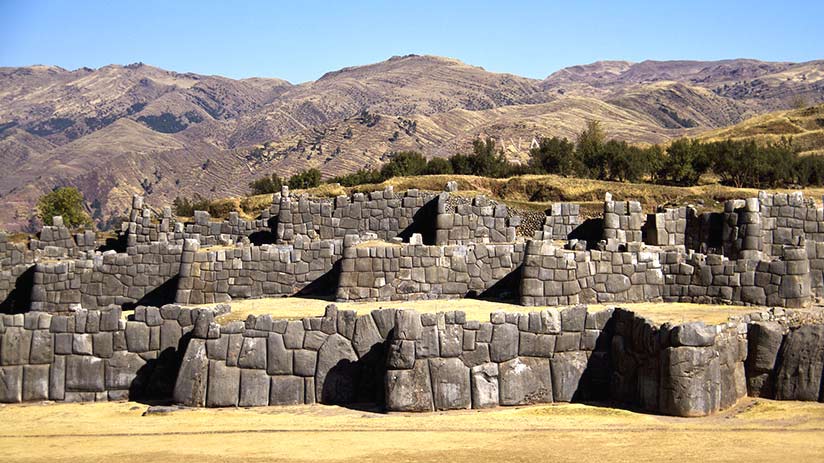 There is no doubt that the Machu Picchu tours are one of the things you must do before die. Everybody wants to feel the energy of one of the most impressive architectural jewels of the world and be marveled by its ancient history.
But Cusco is not only the gateway to the Inca Sanctuary but also home to a diverse range of archaeological and cultural sights steeped of Inca and Spanish influences.
A city tour in Cusco will bring you through narrow cobblestone streets, old colonial buildings and ancient Inca stone walls where you will be able to deeply explore the fascinating layers of history of the city.
Besides, the surroundings of Cusco, i.e. The Sacred Valley of the Incas, are surrounded by beautiful Andean scenery… Do you want some adventure ideas for young adults?
We think that there is nothing more mind-blowing than contemplating some of the most breathtaking views of the Andes while flying through the air by zip line. Come on! You don't have this incredible opportunity to feel like a bird every day. So, think about it…
5. Amazon Rainforest
The incredible beauty of the Amazon is not a secret. Amazonia's fascinating environment is filled with lots of adventurous and exotic features.
Did you know 60% of Peru is made up of jungle? Yes, exactly as you read it. Peru is an unparalleled paradise blessed with one of the greatest biodiversity of the world.
A jungle excursion should be part of any adventure travel for young adults. You will be able to immerse in the heart of the fascinating and vast Amazon which is steeped with tons of exotic wildlife and beautiful landscapes.
You will have many adventures like canopy walks, swim with pink dolphins, night excursions, jungle hikes, fishing of piranhas and many more.
Fortunately, the Amazonian territory offers a wide range of destinations to choose from, like Iquitos and Puerto Maldonado. Besides, our Amazonia hosts many protected natural areas such as Pacaya Samiria, Manu and Tambopata.
Needless to say, to guarantee an unforgettable jungle experience, it has to be accompanied by preparation. So, it's important to take into consideration what to pack for a tropical holiday. Our best advice is to dress in layers.
Peru is an amazing and unbeatable country that, without a doubt, will exceed your expectations.
---