Cusco is one of the largest archaeological and tourist places in Peru. With attractions and museums everywhere, this place is a must-stop for every tourist. Its location on the heights gives incredible views added to the particular architecture that dominates the city. And a good thing about Cusco is that it is practically bordering on the Peruvian Amazon, another wonderful place for those eager for adventure. That is why combining these two sites within a tour is a perfect opportunity to discover how much Peru has to offer on its eastern side. And, together with Machu Travel Peru, we have decided to create this informative article about amazon tours from Cusco.
Cusco is a good start for any tour inside the Amazon. Within the Imperial City, you will be a few steps from the most important attractions of the Andean country. To get an idea you could visit Machu Picchu and then depart on a flight to the most important jungle cities. From Cusco, the flights to the jungle are very short and quite cheap compared to other places. Therefore, if you are looking to visit these important destinations, we recommend our next Amazon tours from Cusco.
BEST AMAZON TOURS FROM CUSCO
CUSCO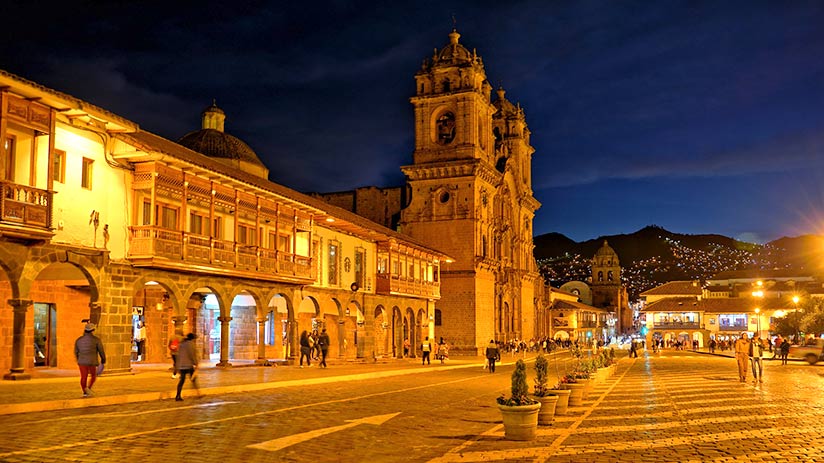 The Imperial City is a perfect site to start any adventure or tour. From its incredible museums and attractions, they will make your guided tour a special one. If you want to know tourism in Peru, you should not miss this imposing city. It is also recommended to take a few days in the city for ideal acclimatization since Cusco is at a very high altitude above the sea level. Usually, there are not many difficulties, but it is advisable, during the first day, to avoid large efforts and heavy meals. Also from The Imperial City, you can visit various points of the Amazon from land or through different flights. If you are looking for the best way to travel in Peru we can recommend traveling by plane, as it does not take more than 30 minutes to Puerto Maldonado. Even if you want, you can visit the Amazonian cloud forest of the Manu National Park by road. For this reason, we recommend you start with this incredible city, where you will also have the opportunity to visit Machu Picchu and then continue with your adventure. You will kill two birds with one stone.
PUERTO MALDONADO FROM CUSCO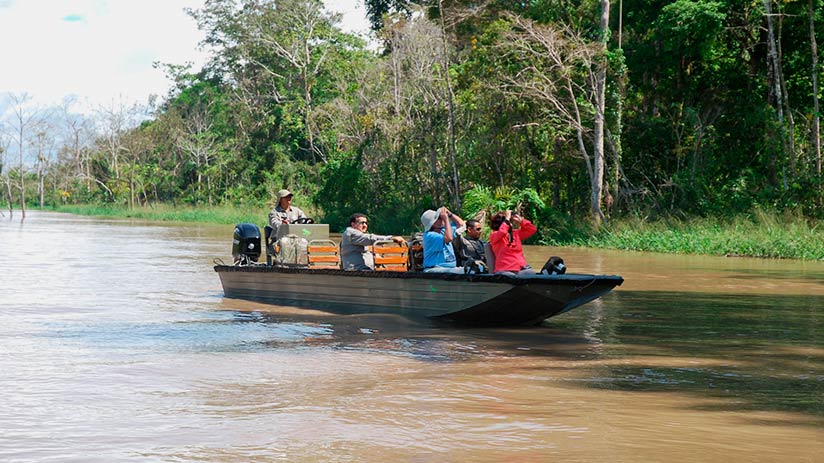 Among the many Amazon tours from Cusco, there will surely be the option of visiting Puerto Maldonado. Puerto Maldonado is one of the most popular cities within the Peruvian Amazon. It is made up of one of the best areas of the tropical Amazon to explore and see wildlife. And this city is just a few minutes from Cusco by plane. From here you have two great options to explore and visit, the Tambopata or Manu region. These two areas host a fascinating amount of Amazon wildlife to observe and take photos. Throughout the year, you can enjoy these incredible and beautiful areas. So if you are looking for the best season to go to Peru, you can do it whenever you want.
Generally, if you want to go to areas with abundant wildlife to observe, you would have to take trips of 4 or 5 hours through the Amazon River. But Puerto Maldonado is not the case: at very short distances from the city, you can enjoy these beautiful and magical places.
TAMBOPATA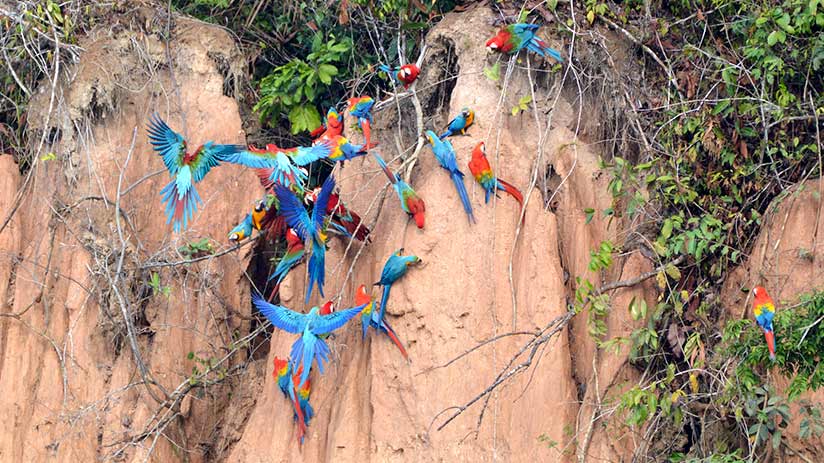 The Tambopata National Reserve is located very close to the city of Puerto Maldonado. Making this place a perfect opportunity to see the heart of the Amazon without wasting too much time traveling. If you plan to immerse yourself in one of the many Machu Picchu and Amazon tours, you definitely cannot miss this reserve. You can choose to see the beautiful and colorful macaw parrots and if you have time, tour the incredible Tambopata Research Center for another type of experience.
MANU NATIONAL PARK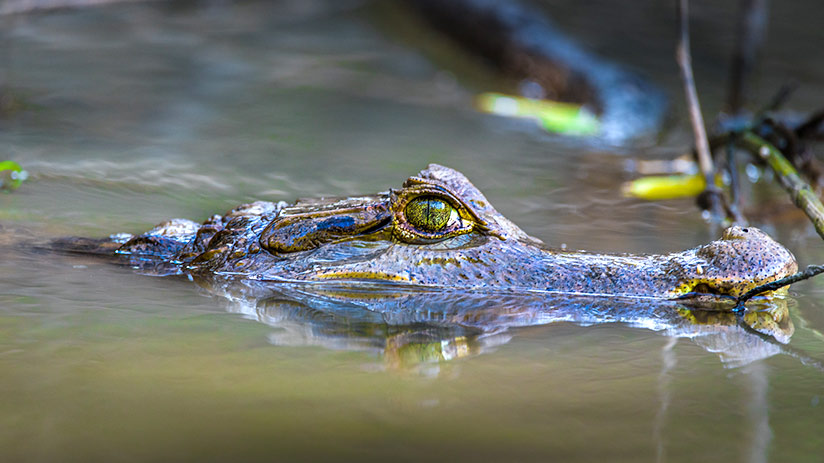 The Manu region is one of the best options to explore within all tours in Peru. This region is possibly better known by tourists due to its greater amount of flora and fauna. If you are looking to see hundreds of macaw parrots, giant river otters, and the tapir among others, you can find them at the Manu Wildlife Center. This Center is very close to the Manu National Park. Some tours even give the possibility of entering the Park and its reserved areas. Don't miss out on this fantastic site.
IQUITOS FROM CUSCO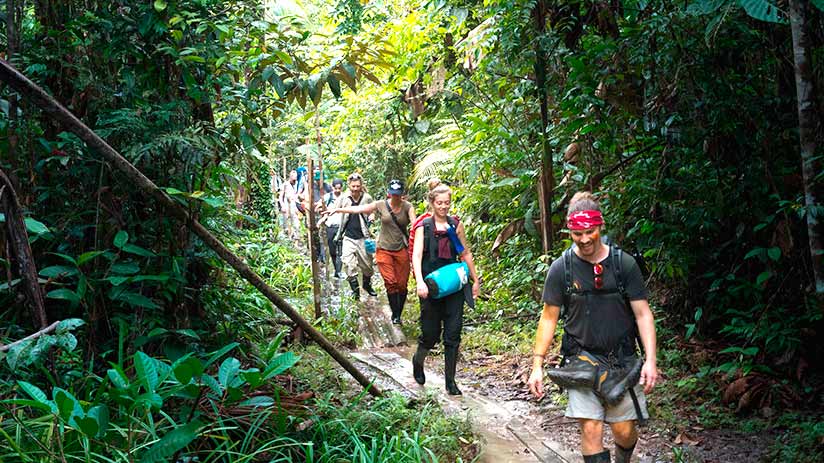 From the Imperial City, you can take a quick flight to Lima and then to another of the most important cities in the Peruvian Amazon, Iquitos. Iquitos is considered the gateway to the Amazon jungle near the largest river in the world. It is that among all the Amazon tours from Cusco, Iquitos is one of the largest cities inaccessible by land. The only way to get here is by plane or boat. And this last option can be a very difficult one. Due to the size of the city and the many things to do in Iquitos, it is recommended to take 3 days or more to get to know everything. Beautiful eco-lodges, luxurious cruises, active nightlife and much more will make this one of the best trips of your life.
"STOP BEING AFRAID OF WHAT COULD GO WRONG, AND FOCUS ON WHAT COULD GO RIGHT"
As you noticed, there are many options for magical destinations and full of wildlife for your next tour. And starting with The Imperial City will make your trip much more incredible. Do not miss this amazing opportunity to know everything that Peru has traveling from Cusco. Together with Machu Travel Peru, we look forward to your prompt visit to Peru.
---