Within Lima city and its surrounding districts, you will find many fun things to do and entertain yourself. Barranco is one of its most artistic and Bohemian districts, with museums, theaters, restaurants, craft markets, street art, active nightlife, and its famous "Bridge of sighs". And the best thing is that all of them are close to the beautiful Barranco beach.
In recent years, it has undergone an outstanding makeover, making it one of its most important suburbs. How not to be? With surprising art-deco architecture, an atmosphere full of local and foreign artists, and endless bright cherry blossoms, it will make your tour of this district one of the most enjoyable. That is why together with Machu Travel Peru we have decided to make a small article about the best things to do in Barranco. This way, when you visit it, you will not miss its most important and iconic parts.
Greatest 14 things to do in Barranco
1. Plaza de Armas of Barranco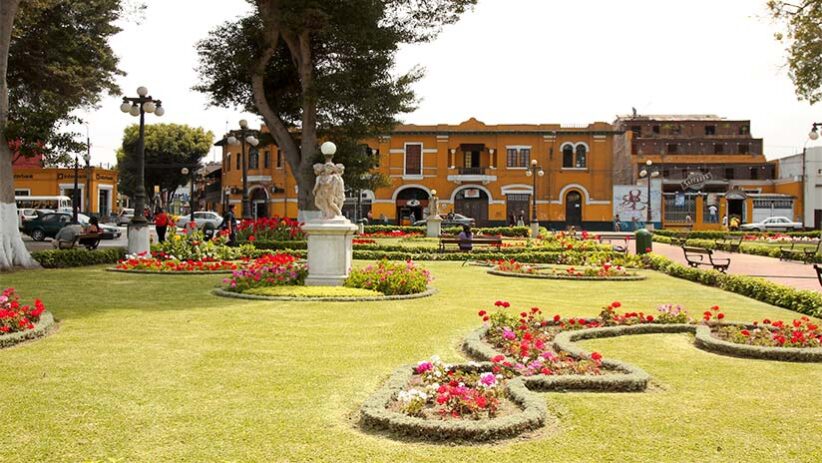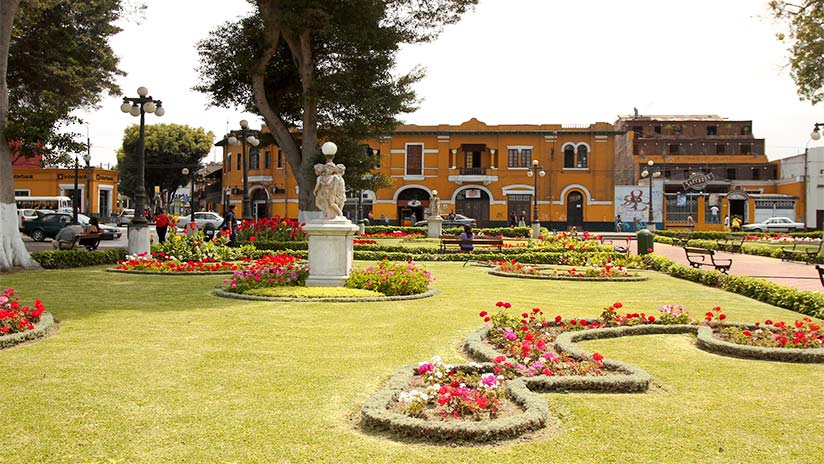 The Plaza de Armas of Barranco is the perfect representation of an ancient Limenean main square. After the earthquake of 1940, many buildings and squares were rebuilt losing their original style, Barranco main square is one of the fewer that conserved its originality. Nowadays, you can take a walk through colorful flowers, stylized statues, beautiful fonts, and surrounded charms of colonial buildings. During the day, you'll find live music bands, artisan fairs, and art displays, theater performances, even a Starbucks on one of its corners. Not to mention the municipal library located there, where the Municipality tourism office brings free information to the visitors. Undoubtedly, Plaza de Armas is one of the best things to do in Barranco.
2. Visit the Cathedral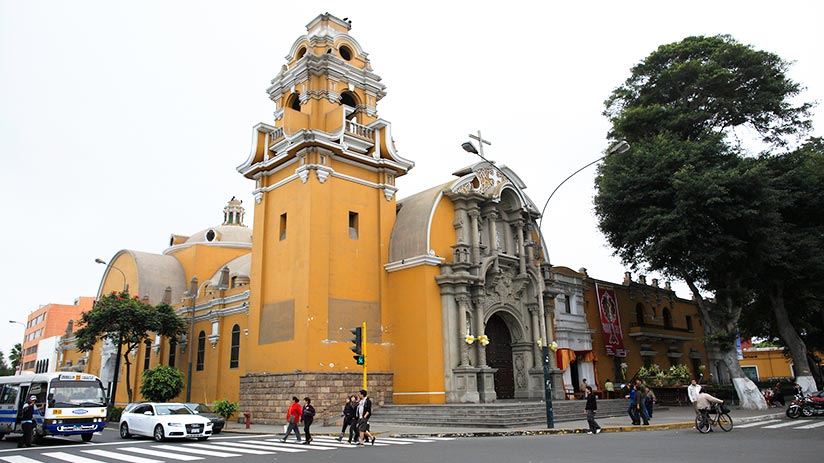 The Cathedral of Barranco receives another name, the Santisima Cruz church (Holy Cross) due to a legend that occurred in another church, the Hermite of Barranco (It was the first cathedral of the town). The current Cathedral was built in 1900 as a minor church in the Surco district parish. Three years later, the neighbors demanded from the archbishopric that the church become independent of the District of Surco, logging their goal. The beautiful church maintains a baroque style and in its interior, you'll appreciate the sacred image of the Barranco Lord of Miracles that goes out in procession in the month of November. The Barranco Cathedral is an obligatory point to visit in your list of the best things to do in Barranco.
3. Take a look at La Ermita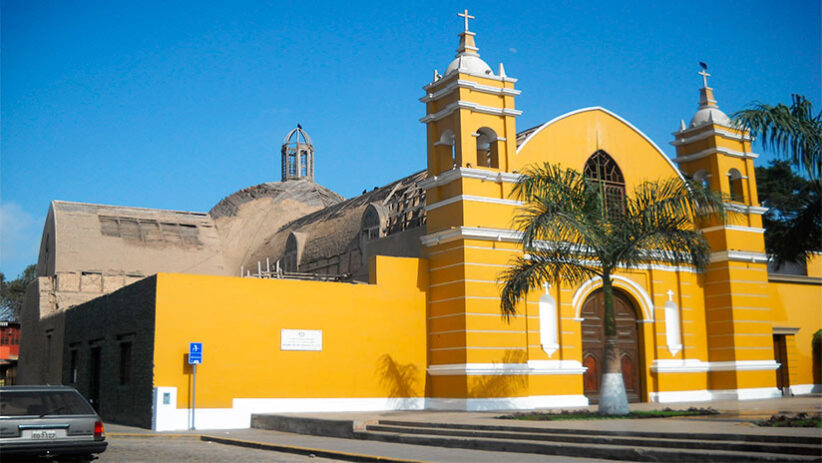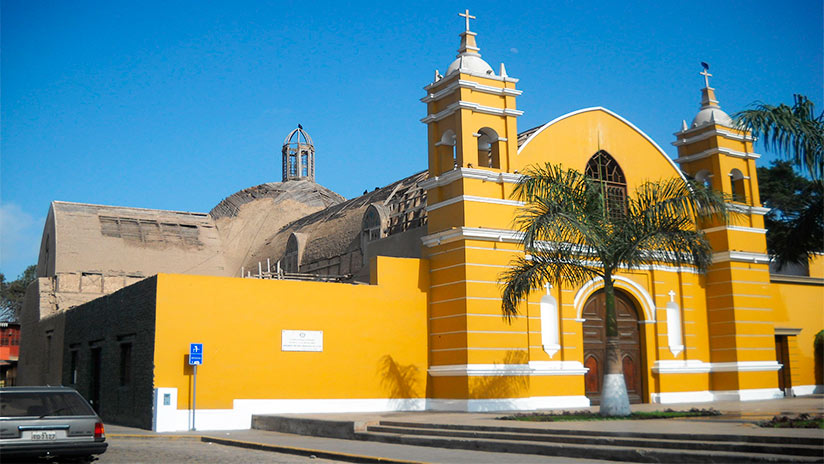 As we mentioned lines up, the Barranco Hermite (Ermita in Spanish) was the first Cathedral in Barranco. The church was built in 1750 over a site where a bright cross appeared, during a cloudy day in the second half of the 1800s. The fishermen, who went out to sea to fish very early that day, we're unable to return to shore due to heavy fog. Until they spotted a bright cross in the distance, which helped them return to shore.
After its magical foundation, the hermitage had to pass two traumatic events, the first one was its burning and looting by the Chileans in the middle of the Pacific war that confronted Peru and Chile in 1882. The hermitage was refurbished the same year but was damaged again during the earthquake of 1974. After this year, the church didn't have renovations again, remaining unusable to this day. However, taking a photo in front of its facade represents travel by the time in a very important site of Peruvian history.
4. Make a wish in the Puente de los Suspiros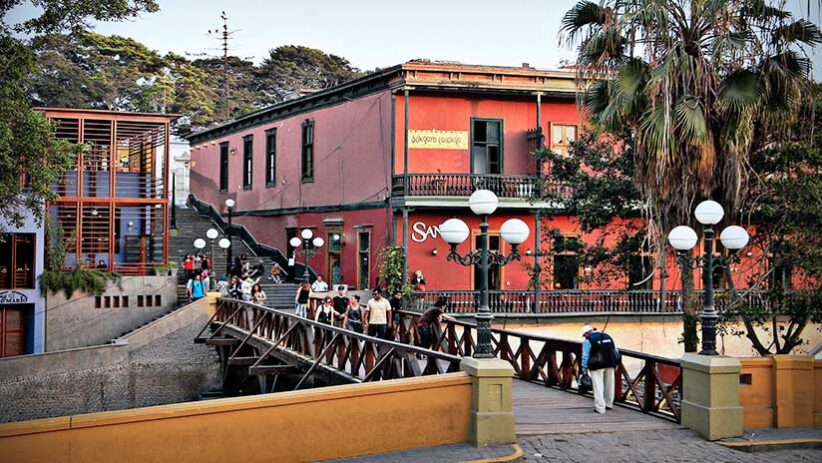 Among the many things to do in Barranco, the most recommended without a doubt is to be able to visit the beautiful and magical Puente de los Suspiros (Bridge of Sighs) Tradition says that if you make a wish and cross the bridge (It has 30 meters or large) without breathing, it will come true. This picturesque wooden bridge has been destroyed and rebuilt several times throughout history since its creation in 1876 (To unite both banks of a now extinct river), and is usually an important place for lovers or those who want to be. Without a doubt, the bridge is one of the best tourist attractions in Lima Peru, and one of the iconic places within Barranco. This was the inspiration for many artists, writers, poets, and the renowned Peruvian singer-songwriter Chabuca Granda.
5. The Bajada de Baños experience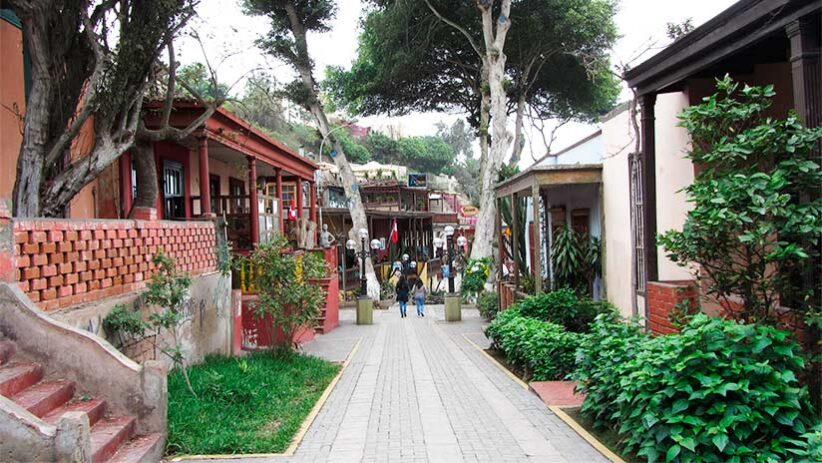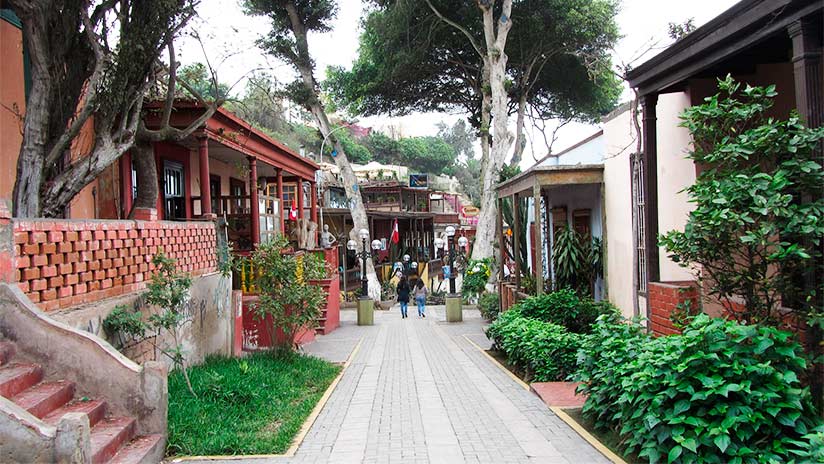 In ancient times, this singular path was used by the fishermen who went down to the Barranco beach to begin their workday. The Bajada de Baños (Descent from Baths) is a descent path that connects Barranco with the Pacific Ocean. The path just passes under the famous Bridge of Sighs and today, you'll find many restaurants, bars, and little theaters, even street art on both walls that escort the path. When you arrive at the end, you'll see quaint old wood ranches on the borders of cliffs, these were built back in the day. But the most interesting is walking the route and appreciating the surrounding attractions. Definitely, an inevitable point in your list of the best things to do in Barranco.
6. Admire Barranco beach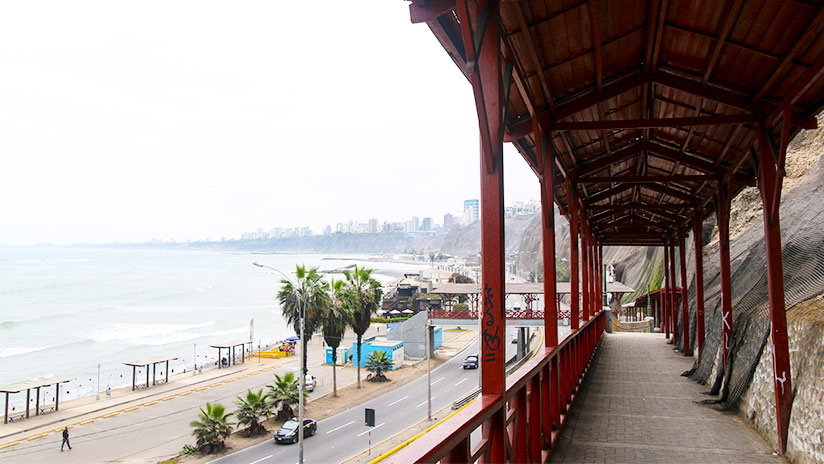 "Barranco" means Ravine in Spanish. The town took this singular name due to its location over a giant cliff overlooking the Pacific Ocean. In this form, Barranco has little charming squares, calm green areas, and quaint paths, among others, throughout its beach. Not to mention the possibility to take the sun in summer, from December to March. (Rest of the year, Barranco does not avoid having the cloudy gray of Lima's climate) Also, you have another option, do paragliding in Lima, in which you'll enjoy an overview of Barranco Beach. Despite this, taking a walk on Barranco beach and enjoying its recreation areas after a good lunch, is one of the best things to do in Barranco.
7. Barranco street art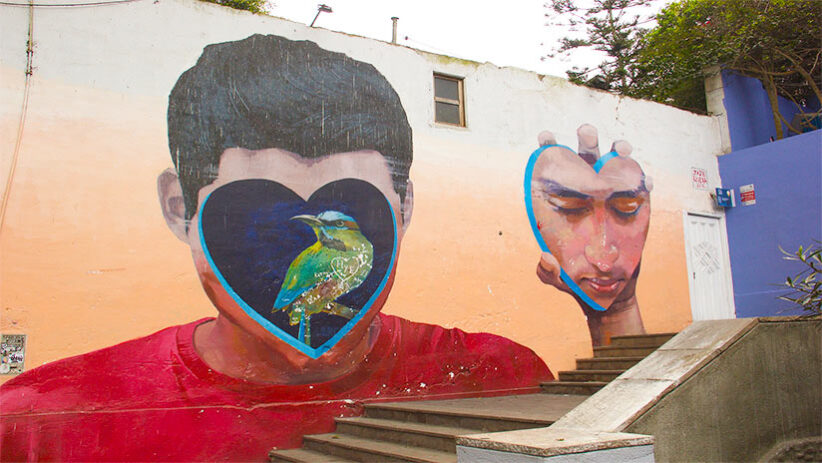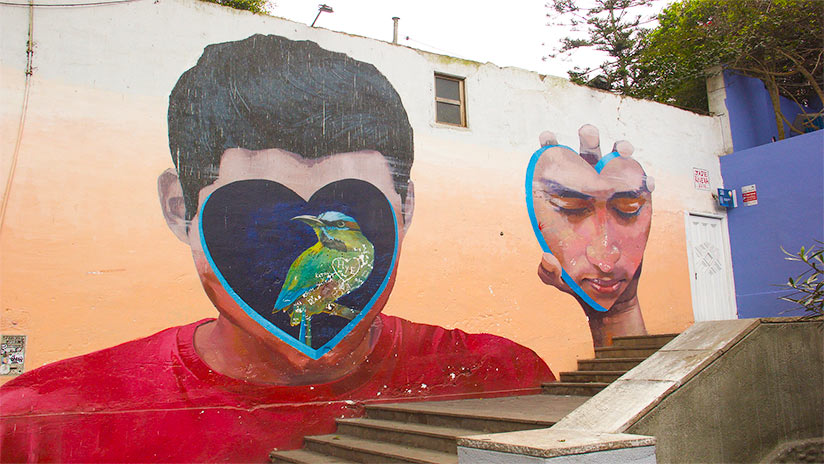 One of the most visible attractions within the Barranco suburbs is its numerous and large murals of realistic, surreal, and graffiti-style displays. Among all the things to do in Barranco, taking a walk through its streets and enjoying the notorious art is completely free, even more so on streets like 28 de Julio and Cajamarca streets, Pedro de Osma Avenue, and Jiron 2 de mayo. If you have a Lima travel guide, you'll find that the Barranco suburb is the most focused on street art, even numerous murals have been sponsored by the municipality to give the neighborhood a personal touch. Among all the Lima sightseeing tours, you will find the best touring the Barranco neighborhood with its beautiful murals and its different art galleries. So you already know, keep your phone on to take the best "Instagramable" photos of your visit to Barranco.
8. MATE Mario Testino museum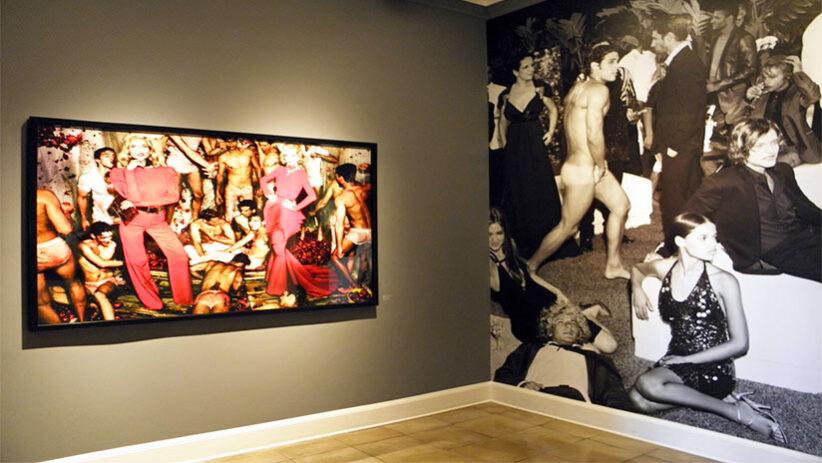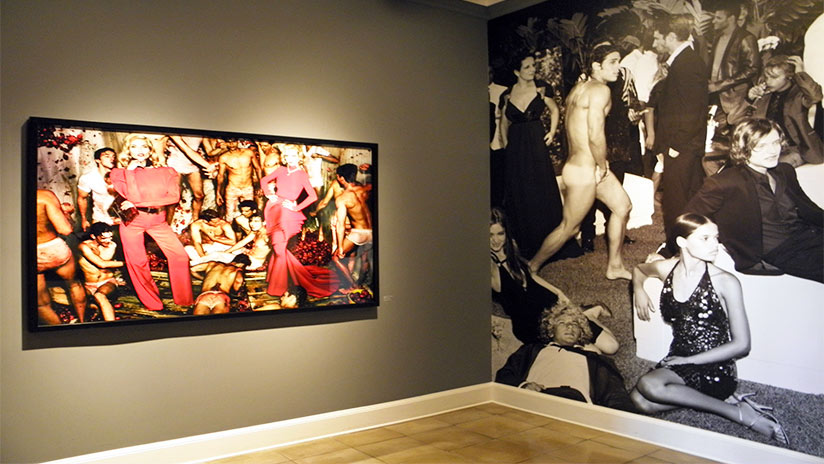 Just as modern culture and art flood the Barranco sector, one of the great things to do are to be able to visit its different museums and galleries. Most do not usually carry the classic thematic of a common museum or the history of the Inca Empire (for example), but rather are more focused on modern art, known artists, and culture in its different forms. The chocolate museum, the Lucia de la Puente gallery of modern art, and the electricity museum are some examples of the inexhaustible creativity of the sector, although you can also enjoy the Mario Testino gallery, one of the most interesting museums in the district.
He photographed the British royal family for many years, Princess Diana in her last years of life for Vanity Fair magazine in 1997, models like Giselle Bunchen, Kate Moss, and singers like Beyonce, Justin Bieber, and Taylor Swift among other celebrities. This photographer comes from the South Peruvian city of Arequipa and has a museum in Barranco that expose his work in 8 thematic salons, a couple of them exhibit photos of celebrities like Gigi Hadid, and Cara Delevingne, Karlie Kloss, Kendall Jenner, Lady Gaga, Blake Lively among others.
Another salon called "High Fashion" expose photos made by Mario Testino of traditional costumes used by the Andean Peruvians during their typical dances. Other salons exhibit temporal displays of many Peruvian artists. Because is the objective of the museum, promote the local artists and their works. For all this, you cannot miss a visit to this interesting museum on your visit to Barranco.
9. Pedro de Osma museum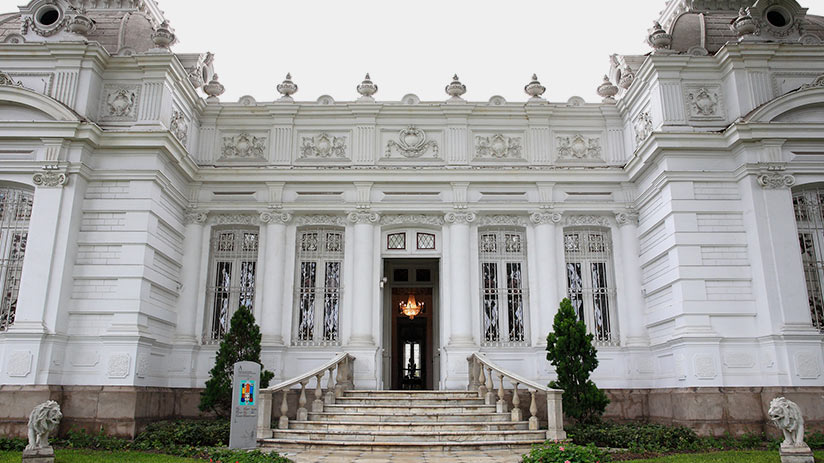 Pedro de Osma museum is another great museum that conserves and exposes pictorial art belonging to the colonial and early stages of republican Peru. Paintings belong to the "Cusco School" style of art, and work from recognized authors like Bernardo Bitti or Luis Riano is shown. The museum is located in a beautiful building of French style built-in 1906 by Pedro de Osma, a noted Peruvian politician, and art collector. One of the great things that Barranco offers is its large and majestic mansions built along the coast. If you are an architect or simply appreciate the art behind the facades, Barranco is the right place to enjoy a particular architecture. Formerly, Barranco used to be the summer resort for the elite and wealthy people of Lima.
But as the city continued its expansion, they decided to move their houses, leaving to appreciate numerous mansions and "Casonas" from the 1920s. Today these historic buildings have been restored to accommodate the best restaurants, cafés, and hotels in the district. Back to Topic, Pedro de Osma left the museum, at his death, to his son Pedro and Angelica de Osma Gildemeister, current administrators of the museum. Finally, if you are looking for the best time to visit Lima, you can consult our advisors, so they can advise you in the best way.
10. Go shopping in Dedalo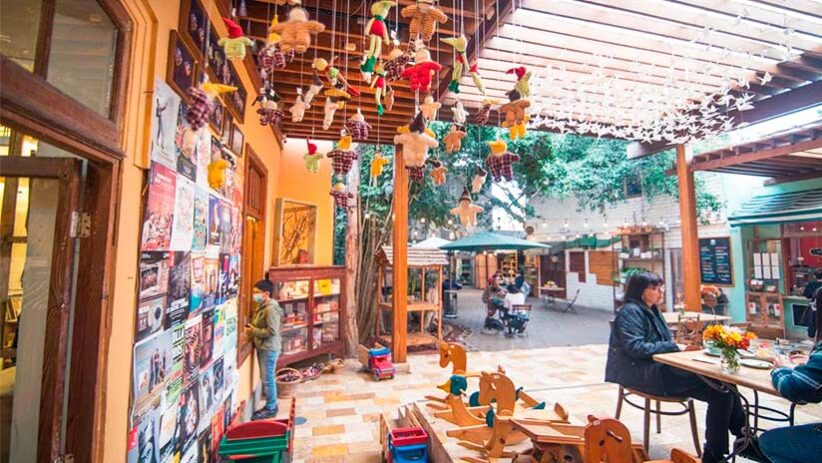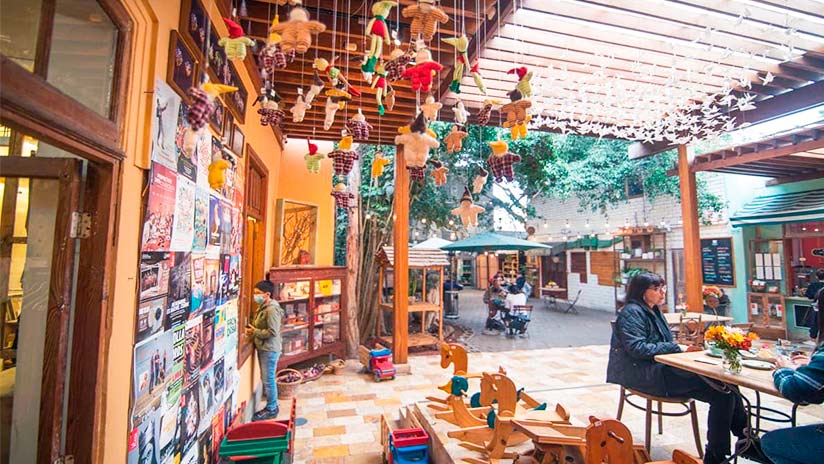 Dedalo is a different handicraft shop in the heart of Barranco. This is a shop and gallery combination where you will find salons (like a museum) with real pieces of art in alpaca fabrics, clothes, wallets, cellphones covers, sculptures, ceramics, and carved stone with Peruvian thematic decorations. All these works are handicrafts and these are on sale for visitors. Its crafts are singular and not similar in anything to the common products that you can find in a typical handicraft market of Cusco or Ayacucho cities. Also, behind the store, on a terrace,  a coffee bar is located, where you can enjoy a Peruvian cup of coffee after a laborious shopping day.
11. Walk across the Craft market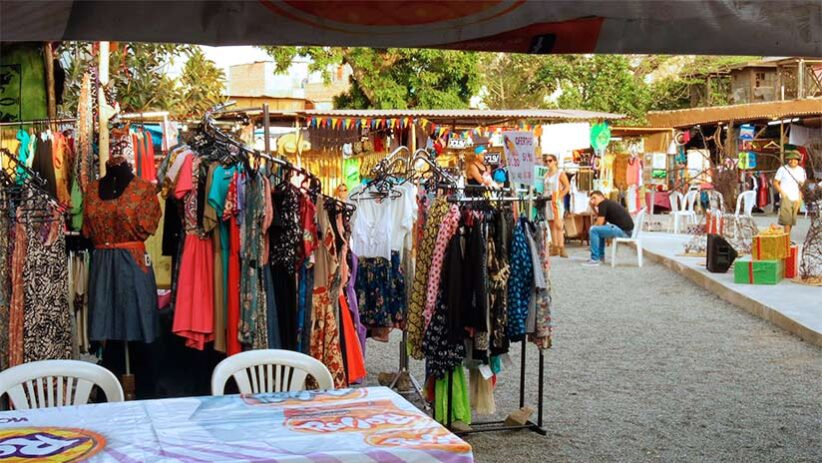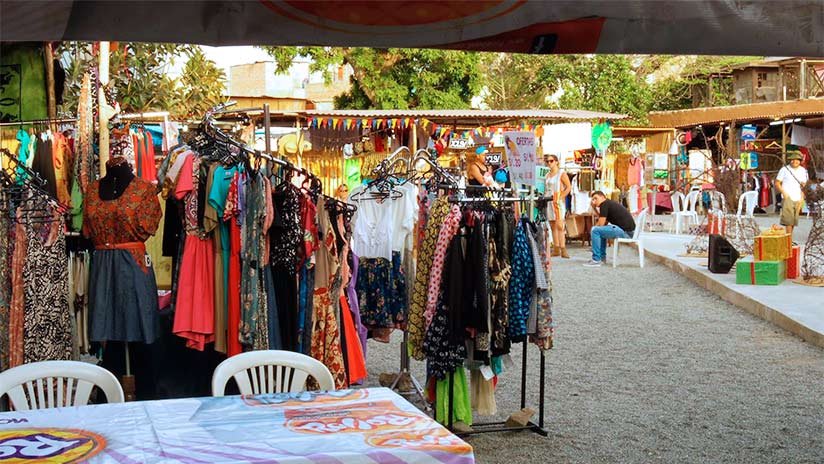 If Lima is considered a chaotic, bustling, messy, and traditional city, then Barranco could be considered its opposite point. It has multicolored facades, it is very relaxed, picturesque, and a central point for all artists looking for that area where inspiration never dies. The craft market in Barranco has a name, this is La Feria (the fair) and it is the best example of the tranquility in the area. It is located one block up from Barranco main street. There, you'll find stalls of homemade products, clothes, and food (Sushis, coffees, ice creams, cocktails, pizzas, among others) Even a stall where puppies and kittens are offered for adoption, you can play with them and have a good time! The market is only open at weekends, but worth visiting it, anyway.
12. Tasty the local food in Isolina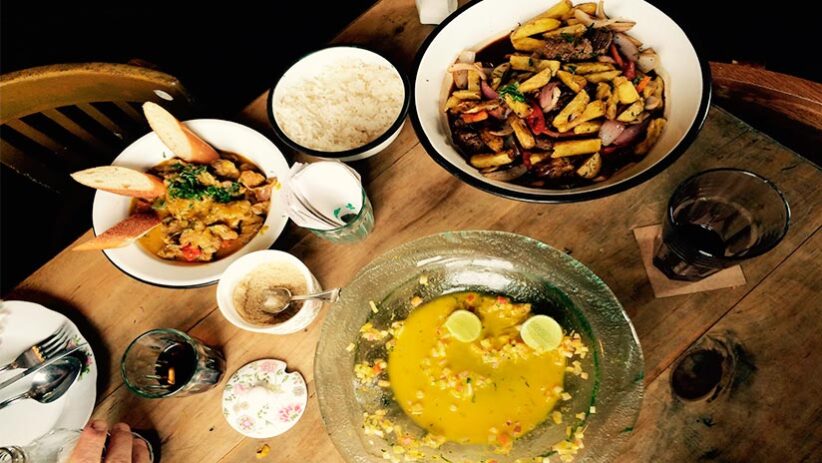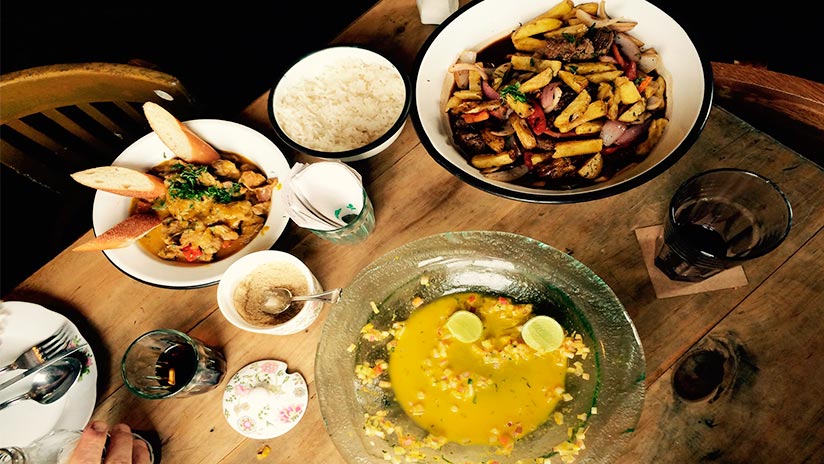 Around the neighborhood, you will find endless restaurants that are worth trying before continuing your tour. Places like the Tío Mario restaurant, El Escondite, and Restaurante Arlotia will give your palate something to talk about. However, the Isolina restaurant, an homage from a son to his mother, an homage from Jose del Castillo chef to his mother Isolina Vargas, is the amazing restaurant that we will take care of now. Isolina Taberna (tavern) try to recover those homemade tastes that any Peruvian could find in its infancy when Peruvian mothers fed them with traditional Peruvian food.
Nowadays, no wonder, reservations in the restaurant are sold out 2 months in advance or see a long line of diners on the street waiting to enter the restaurant. Traditional Peruvian food, desserts, entrées, soups, ceviche, and lasagna, among others, can be enjoyed there. Also, if you want to enjoy a romantic diner in the middle of your Lima nightlife tour, Isolina, in Barranco, is your best option. For all these things, Isolina is, without a doubt, the best restaurant in Barranco.
13. Prove Ceviche in El Muelle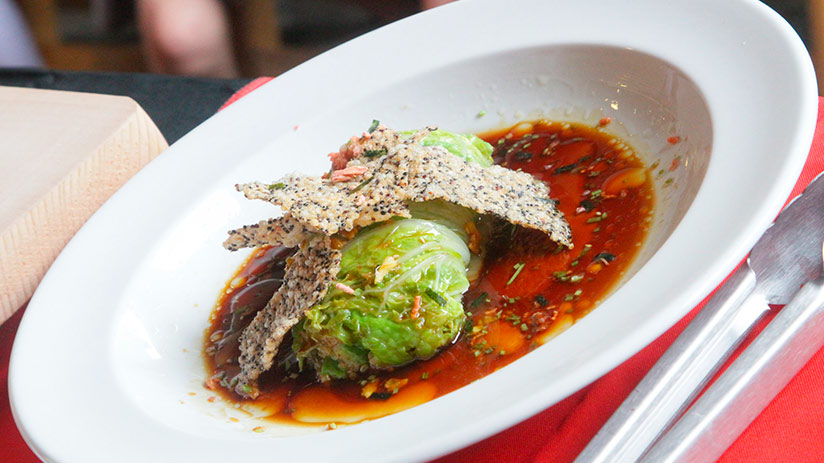 Ceviche is the Peruvian dish by excellent and is pieces of fresh fish marinated in lemon juice with chopped red-hot pepper. The dish is accompanied by toasted corn, fresh onion slices, lettuce leaves, and a piece of sweet potato. Peru is the country that best prepares it, and El Muelle (The pier) Cevicheria restaurant is the best cooked it in Barranco. Usually, the restaurant is full out, and you have to make a long line in the street to enter (Of course, if you didn't a book)
Ceviches, Causas (a species of two slices of cold mashed potatoes that cover a mix of mayonnaise with tuna or chicken), and Jaleas (Fried pieces of fish and seafood) among others are served there. The banquet cannot be complete without the Chicha Morada (A non-alcoholic fresh drink made of purple corn boiled with pineapple peel, cinnamon, cloves, and a little sugar) Eating at El Muelle should not be missing from your list of the best things to do in Barranco.
14. Experience nightlife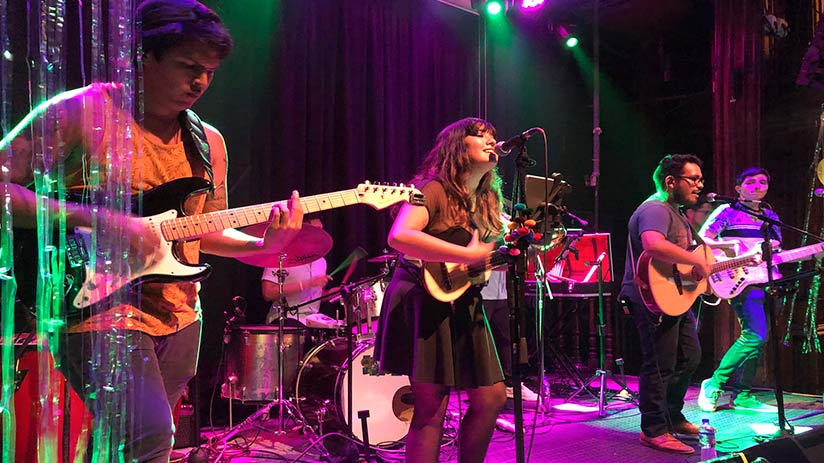 Another notable thing about this neighborhood is that it has a very active nightlife, as it does in most of Lima. And within our recommendations and things to do in Lima, we always recommend being able to enjoy the inexhaustible nightlife offered by the capital of the Andean country. You will find numerous places from beer cafés, cocktail bars, discos or dance clubs, and much more that will make your night unforgettable. The Barranco neighborhood during the day has a relaxed and picturesque vibe, but at night it becomes a vibrant and lively center to enjoy. If you are looking for things to do in Barranco, wait until dusk and immerse yourself in one of its striking buildings.
"JOBS FILL YOUR POCKETS, ADVENTURES FILL YOUR SOUL"
As you will see, Barranco has endless possibilities for artists looking for creative accommodation or simply to enjoy the best sunsets in the city. We hope together with Machu Travel Peru to have encouraged your next visit to this singular and unique neighborhood within the capital. You can consult our advisors for guidance on the best accommodations near the area.
---