The city of Lima is one of the most bustling and charming cities in the entire of Peru. And among all its busiest neighborhoods, a Chinese neighborhood has a door that transports all visitants to another world, to the Asian world in the middle of South America. We are talking about Barrio Chino (Chinatown), one of the most exciting and surprising neighborhoods in the Peruvian capital. Inside, you will be able to appreciate oriental lanterns, Asian world aromas, tastes, and characteristic music, and the red color dominates most of its buildings.
In other words, this quaint neighborhood is a portal to the massive culture and tradition that come from China. This neighborhood is one of the largest shopping centers in Lima. That is why together with the private travel experts of Machu Travel Peru we have prepared an article about everything you can enjoy in this interesting neighborhood.
All about the legendary Chinatown in Lima
What is Chinatown?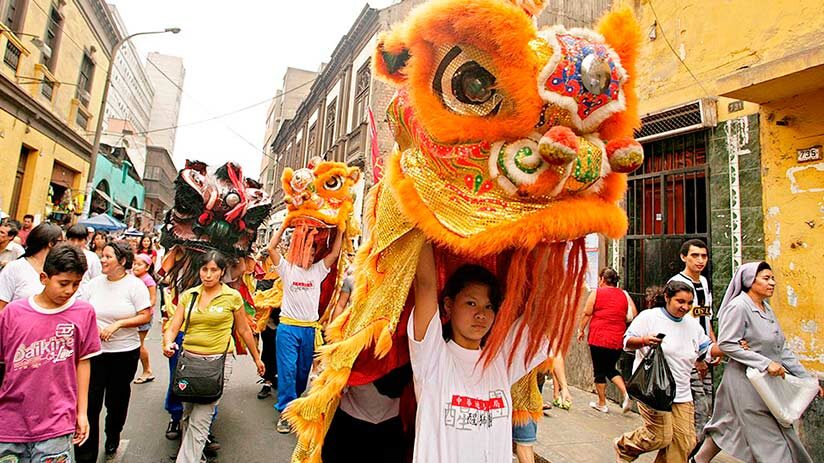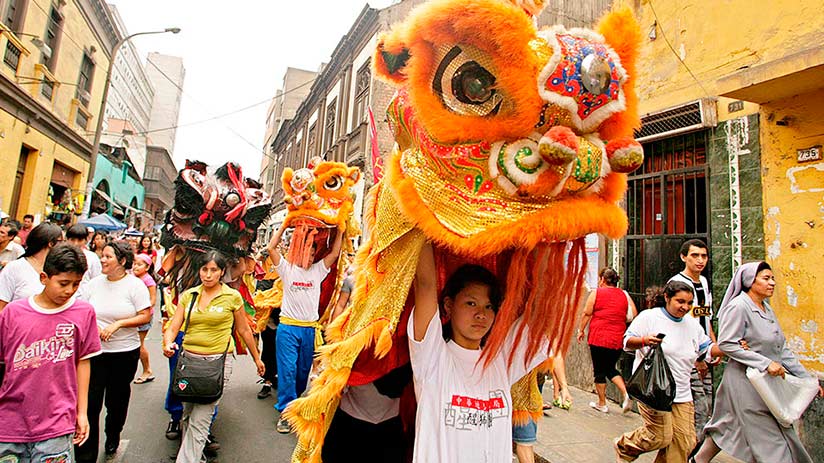 Barrio Chino or Chinatown in Peru is a part of Jiron Ucayali, block 7, in the historic center of Lima. This neighborhood originated in 1860 when Chinese immigrants from Canton came to Peru to replace African slaves in sugar plantations around Peruvian coasts.
In this sense, nowadays, this neighborhood is one of the most picturesque, exciting, and delicious neighborhoods in Lima. Despite being only a shadow of what it once was in past years, the place still offers interesting Chinese characteristics like Chifas (Peruvian-Chinese fusion cuisines), signs with Chinese characters abound, typical Asian markets, and street food stalls inter alia. Also, It is home to many Chinese immigrants and the main distribution sector of Chinese spices. At the same time, it is usually one of the main commercial centers of the city. Since it has a couple of markets that are worth knowing.
The Capon street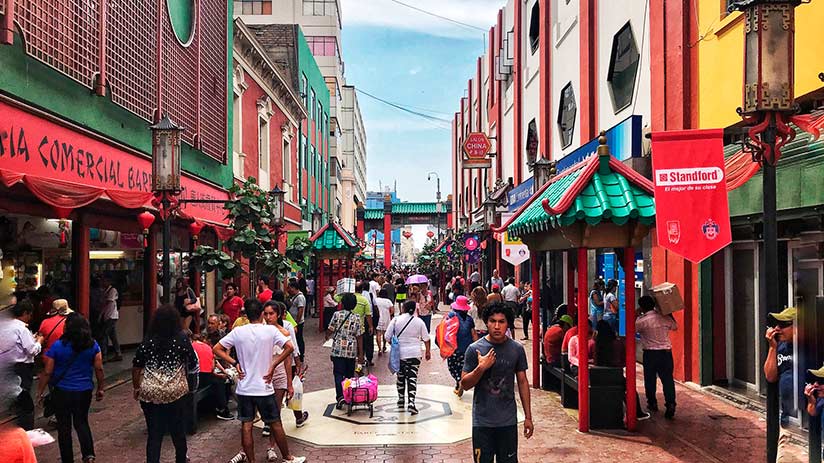 The main street of Chinatown is known as Calle Capon (Capon street) and is a commercial, financial and gastronomic center of Lima (Of course, with Chinese thematics). Nowadays, it is much smaller than it was previously, and the Chinese presence is not as strong as in past years. Despite this, Chinese descendants with Asian physiognomy and features but with Peruvian hearts live there and you can still appreciate numerous Chinese restaurants, symbols written in Chinese, and people selling typical Chinese herbs, vegetables, and even perfumes in street. If you are looking for things to do in Lima, you cannot miss a tour of this quaint sector of the city.
Chinatown location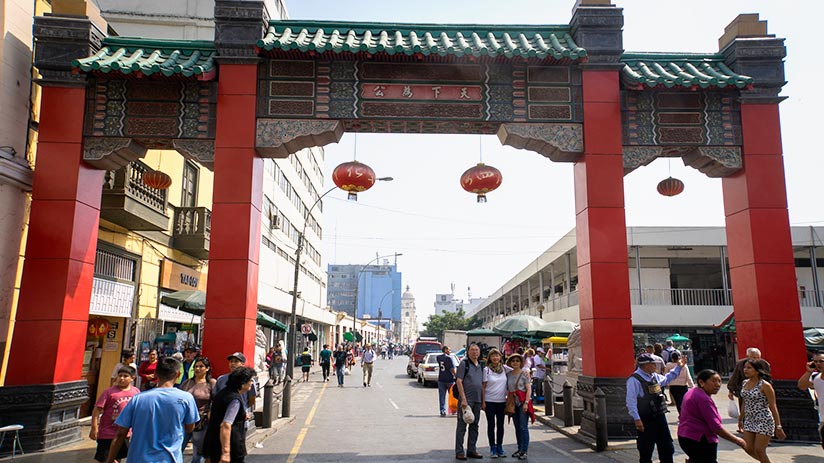 Peru is a melting pot of different cultures that throughout history were united with the Peruvian. And the Chinese culture not is the exception. This Asian migration is so important than its main neighborhood, the Barrio Chino is located in the center of Lima, and if you see a Lima travel guide, you will be able to confirm this. It is located not so far from the historic district and near the Plaza Mayor of Lima, more specifically over the Jiron Ucayali (South of the main square) in the Barrios Altos district. The Chinatown is mainly made up of the first block of this Jiron Ucayali Street, in addition to other blocks of Jiron Paruro.
Many tours often overlook this area because the area is considered very busy. And maybe they're right, but if you go carefully and are accompanied by someone, for example, a tour guide, I assure you that you will enjoy a pleasant experience.
How to get there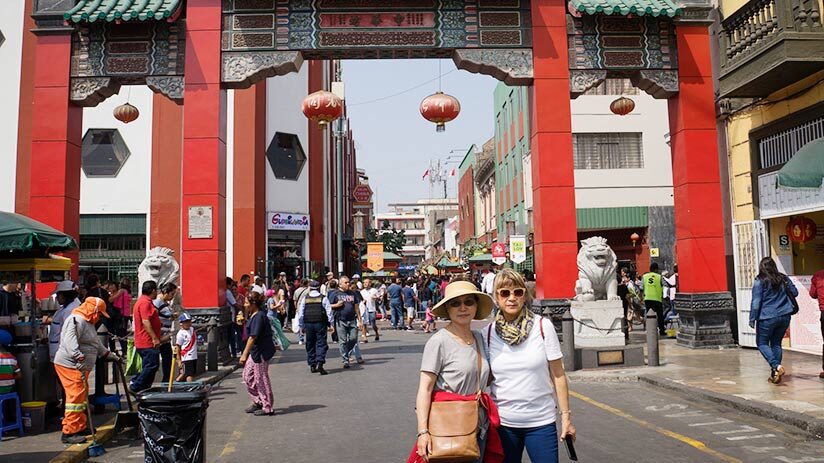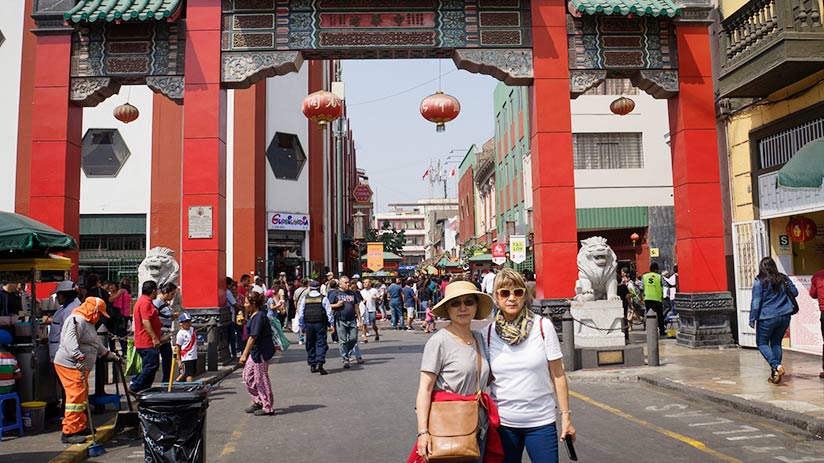 If you have vacations in Lima planned, a tour of Chinatown is a mandatory stop. To get there, just take a taxi from anywhere in the city, although you can also walk from the historic center.
Leaving Lima main square, you have to take the street located on the right side of the Cathedral (Jiron Carabaya), walking straight and heading southwest one block. After turning left, over Jiron Ucayali, walk straight five blocks and head south (crossing Abancay street) Finally you will get to the Chinese Arch, the entrance door to this fantastic neighborhood. Very easy!
Capon pedestrian Street is its main street and the center of action in this neighborhood. This street has numerous Chifa restaurants and is the starting point of any adventure in this amazing place.
Barrio Chino history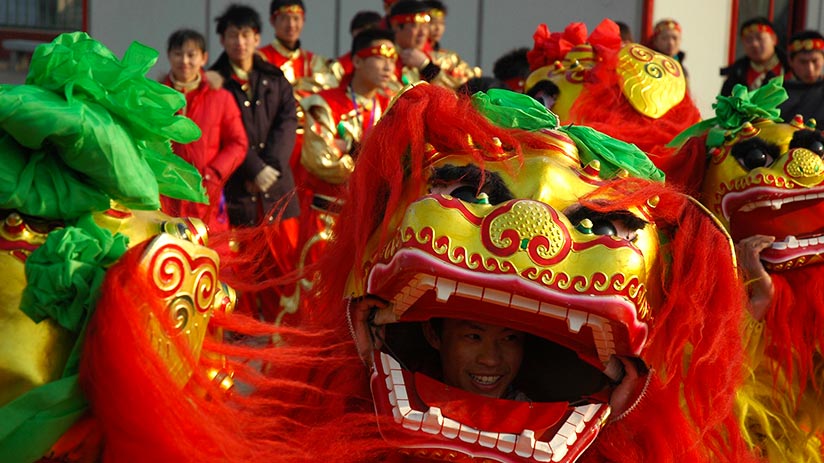 Lima's Chinatown is an interesting mix of influences and cultures. And it has a fascinating history dating back to the 1860s. When the Asian immigrants who came to Peru came mainly from the Chinese province of Canton. These first Asian adventurers began to work on sugar cane plantations throughout the Peruvian coast replacing the black slaves that came from Africa (The Peruvian president at the time Ramon Castillo had abolished slavery in 1854). Passed years and over time, the Chinese population grew, and they began to move to the closest big cities, in this case, Lima.
The human being is sociable by nature, even more so when an ethnic group is outside its place of origin. This is the case of Chinese migrants who, based on unity and cooperation. Thus, they began to communicate and support each other inside a large and distant city like Lima, keeping their traditions, living culture, and even practicing their Asian religion, Buddhism. In this form, the necessity of a place to live together took shape, and it was decanted into this current neighborhood. There, the culies (Appeal to low-skilled workers and loaders from China, India, and Asia in general) began to open small businesses that catered to the Chinese population, such as small grocery stores, laundries, and restaurants in Lima. Many of them still operating these days.
Chinese influence in Peru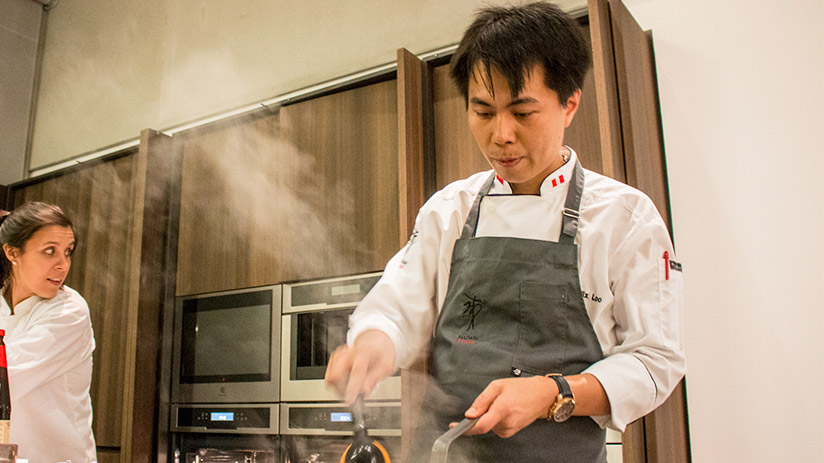 The Chinese ethnic community in Peru is one of the largest in Latin America. An estimated 1.5 million people make up it. And its center, de facto capital, is the famous Barrio Chino in Lima. Like similar other Chinese neighborhoods in different South American countries, Lima's Chinatown is a source of Chinese handicrafts, herbs, vegetables, products in general, and Asian cuisine ingredients. Nowadays, the influence of the Chinese in Peru is ethnic and gastronomic. Maybe the last one will be the most important with the Chifa cuisine.
The Chifa food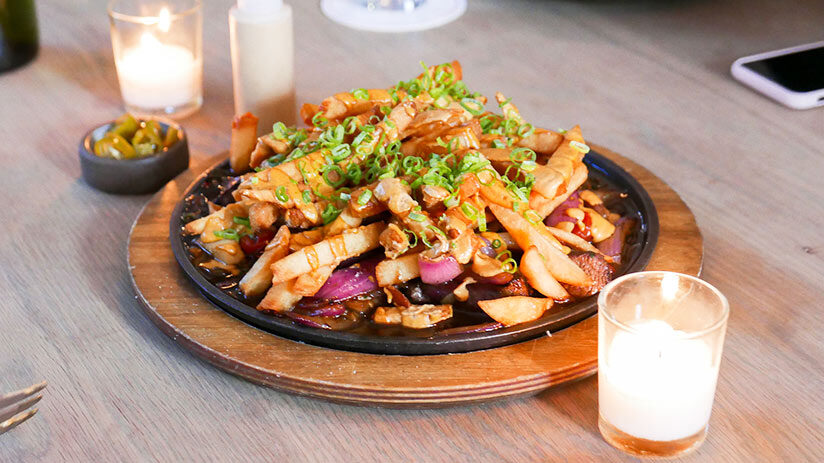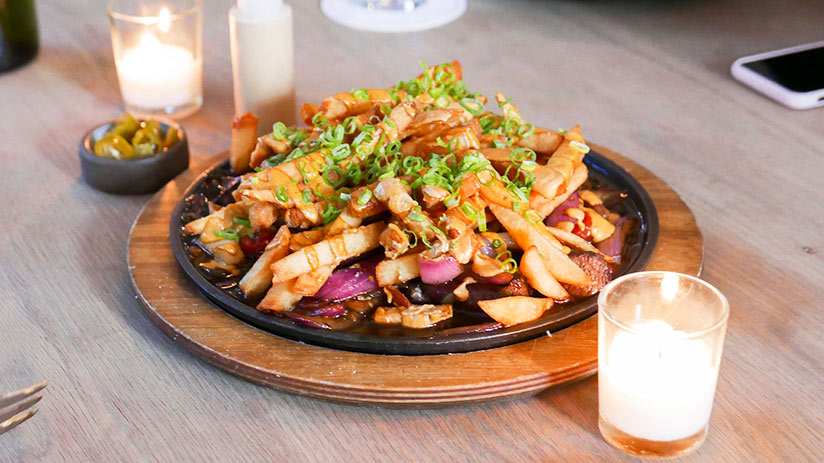 What happened to Peruvian cuisine after Chinese immigration was fascinating. Starting with the massive Asian immigration, Peruvian cuisine saw several changes that greatly helped it regarding the color and flavor of its dishes. The great Chinese ingredients like ginger, Chinese onion, oyster sauce, and sesame oil permeated new aromas, colors, and flavors to Peruvian cuisine, giving rise to the incredible fusion food that we appreciate today, Chifa. Following this line, many Chifa restaurants began to offer tasty dishes throughout all Capon Street, like Chijaukay, Kan Lu Wantan, etc.
However, two of these Chifa dishes managed to take a leap and establish themselves as daily Peruvian food that Peruvians can find not only in Chifa restaurants but in any type of daily restaurant, the Chaufa rice and Lomo Saltado (Stir-fried steak). For example, Lomo Saltado comes from Chinese and Peruvian cooking techniques, where beef is sautéed with soy sauce, onion, and tomato slices. All of them, over a Wok (Kind of giant oval skillet). The preparation is served with fried potatoes and white rice. all a delight!
Things to do in Chinatown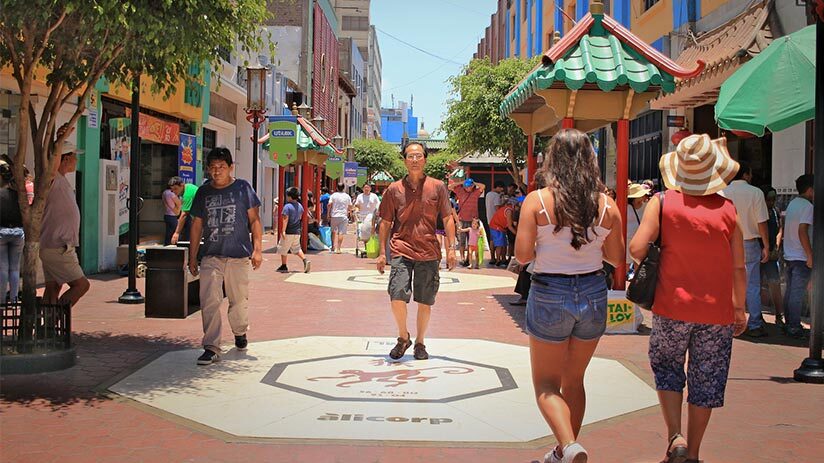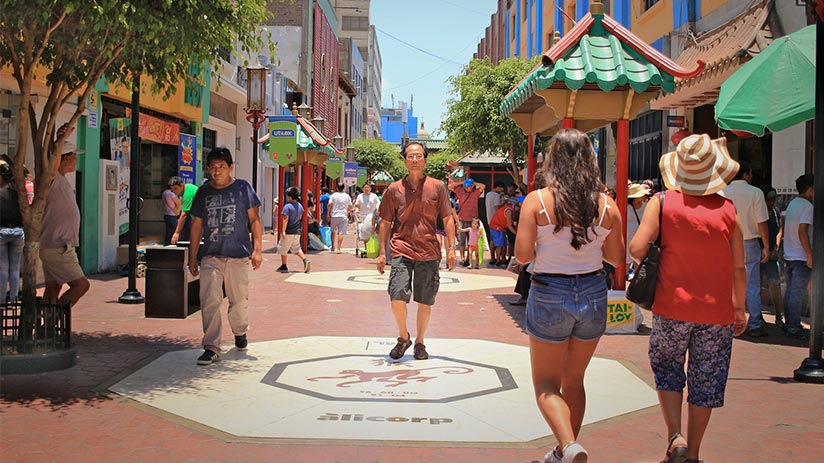 Despite being a large shopping center, this Chinese neighborhood is home to others activities to keep busy visitors. Before embarking on some different day trips from Lima, it would be a good idea to search for supplies in Chinatown. Being a commercial area of ​​great importance, Chifa restaurants are not the only thing you will find, and you will see that most Peruvians go to the neighborhood to taste the Chifa food and to buy different Chinese items in the giant markets located there. It is even an excellent place to get spices, tea, handicrafts, traditional medicines, and other products that come from the Asian country. Fortunately, you can enjoy endless these activities there. Among its most popular options, we can enjoy.
1. A gastronomic tour of the most popular restaurants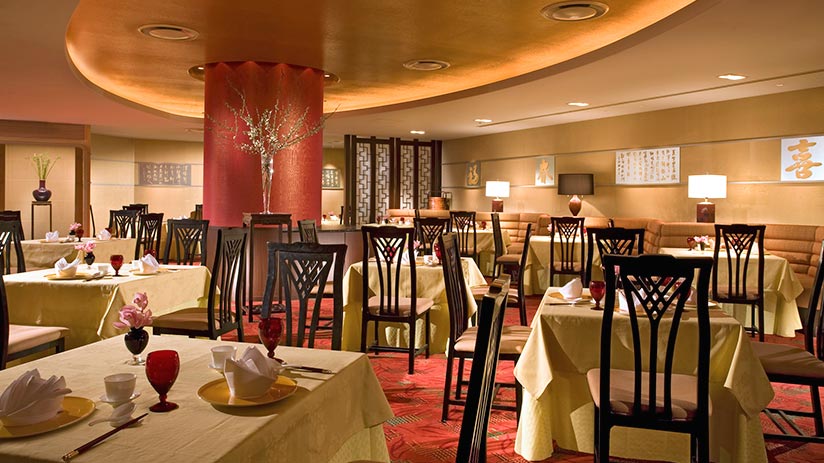 In this quaint neighborhood, you will find thousands of "Chifa" restaurants. Chifa is a combination of two Cantonese terms: Chi (means eat) and Fa (rice). But this not was the only conjunction. The fusion of Chinese culinary elements and cook techniques mixed with Peruvian gastronomy and ingredients resulted in this delicious Chifa food. This kind of cuisine is so popular that you will find them wherever you go in Peru, from southern cities to the north. And you can't go to a better place to eat Chifa than in Chinatown, its cradle of origin. Some of the most famous and venerable Chifa restaurants are located there. The San Joy Lao is one of the pioneers, first established in 1920. Other notable restaurants to experience are the China Room, Wa Lok, and the Capón Room.
2. Examine the different and varied exotic spices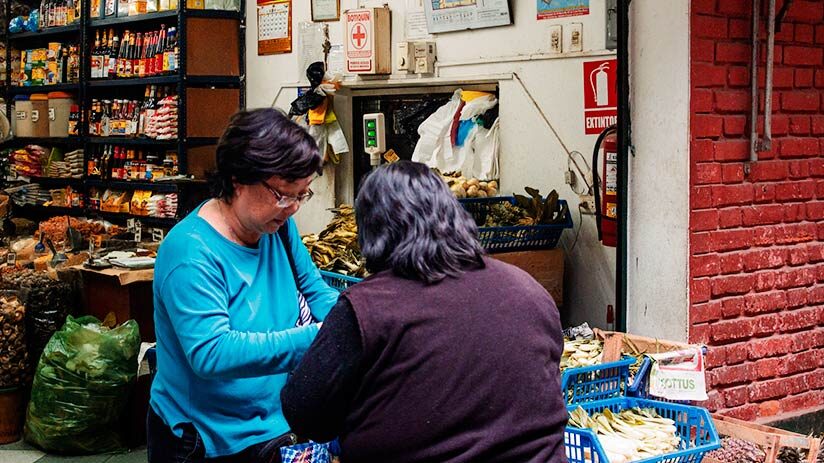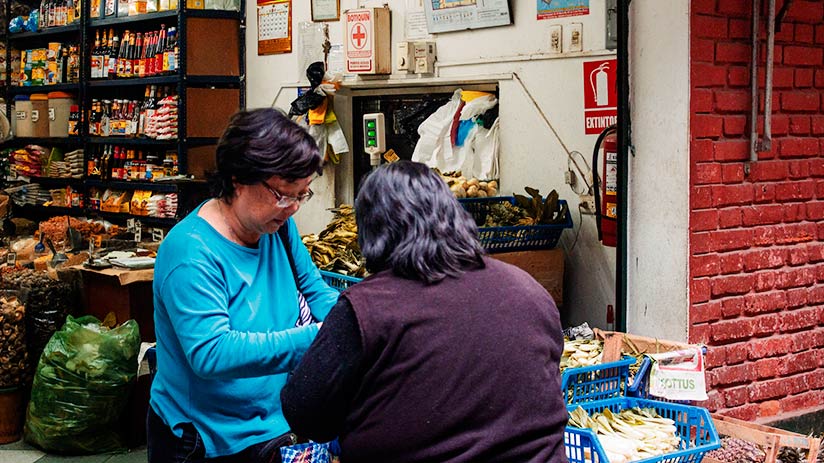 While Chinatown is a fairly busy commercial center by its food, you will also find places of great interest, such as the Chinese spice stalls. In the middle of the markets, you can find these stalls specializing in tea and spices. Also, you will find imported products directly from China and other Asian countries. Therefore, this neighborhood is one of the best places to buy your favorite tea infusions. From incense, infusions, flavorings, and other products that are worth knowing. In addition, it is important to say that in no other store in Peru, you will get these kinds of products.
3. Stroll through its streets decorated with Chinese themes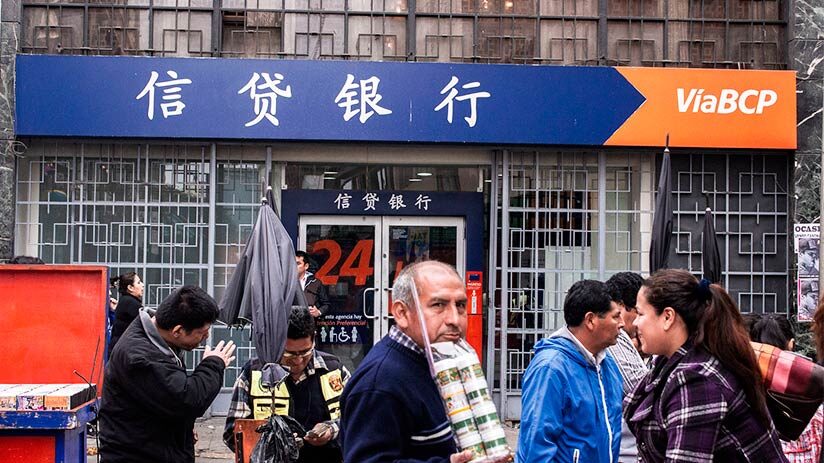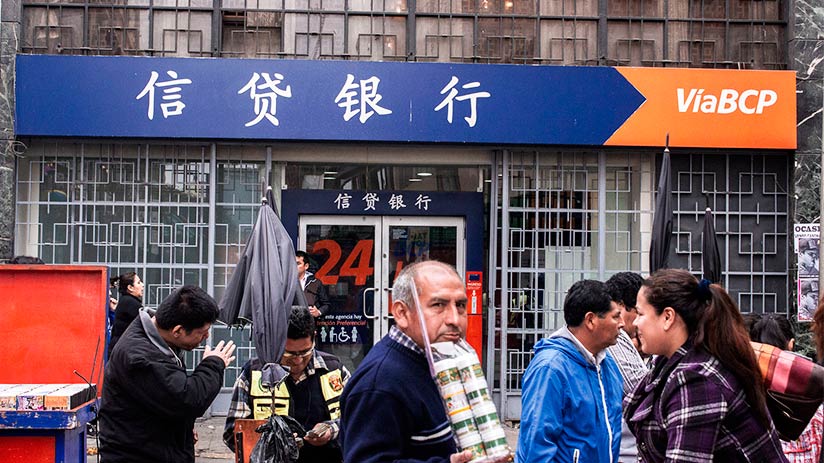 The beautiful neighborhood and its main street, Capon, are full of Oriental ornaments and decorations. Taking a walk there is one of the best things to do in Lima, without a doubt. Practically all the decorations are Asian-themed, including the benches that have quite a distinctive Chinese flair. But one of them stands out from the others, this is a singular Portal that is at the entrance of Capon street. Over its contour, there is a phrase that when translated says: "Under the blue sky, we are all the same." An expression of union and solidarity in the Chinese community that lasts over time.
The neighborhood also houses a Chinese Temple (Buddhist) and in the surroundings, you can enjoy Chinese astrological chart readings among other things.
4. Understand people and their culture
Everyone goes to this Chine neighborhood, so it is a very cosmopolitan neighborhood. Here you can see people from all over the city (In consequence, from different raze) doing their shopping. Don't forget that Peru and, obviously its capital Lima, has a great quantity of racial mixture in comparison to other South American countries, not predominating one race over the other. This is a consequence of different and several migratory waves that the Andean country had throughout its history.
Nowadays, you can watch the crowds looking for the deal of the day or shopping for their supplies for work and home. So it is undoubtedly one of the largest commercial and urban zones in Peru. Therefore, doesn't exist the best time to visit Lima and doesn't be amazed by its commercial activity. For this reason, it is an excellent place to observe the daily life of Peruvians, as well as the great diversity of its population and culture.
5. Experience street food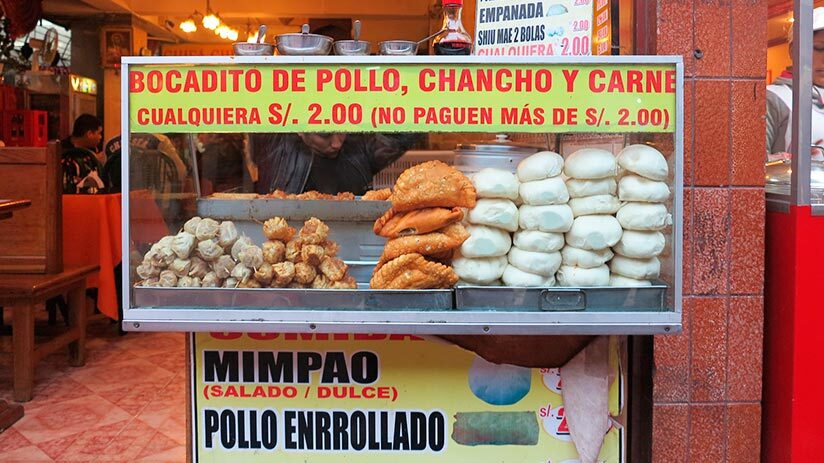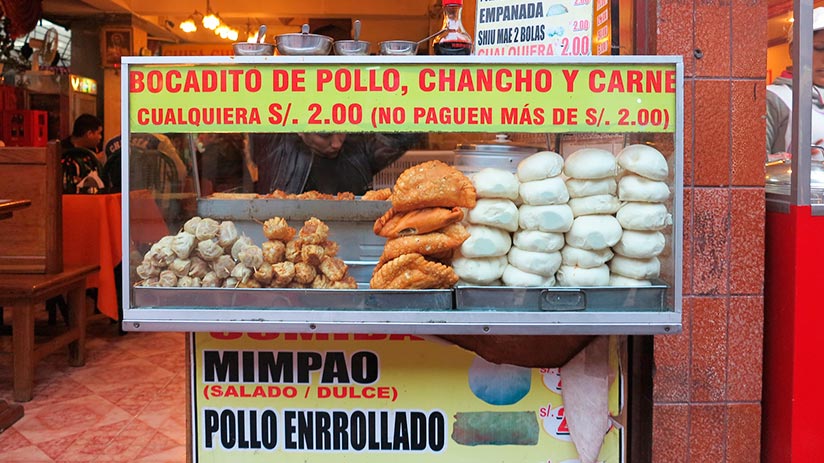 Chinatown is not only a commercial zone but also a gastronomic center, with its wide variety of Chifa restaurants. But restaurants are not the only thing that abounds in this neighborhood, you will also find numerous street food stalls. From fresh Ceviche stalls to Anticuchos, you will find all these Peruvian delicacies on every corner of its streets.
6. Buy in its different markets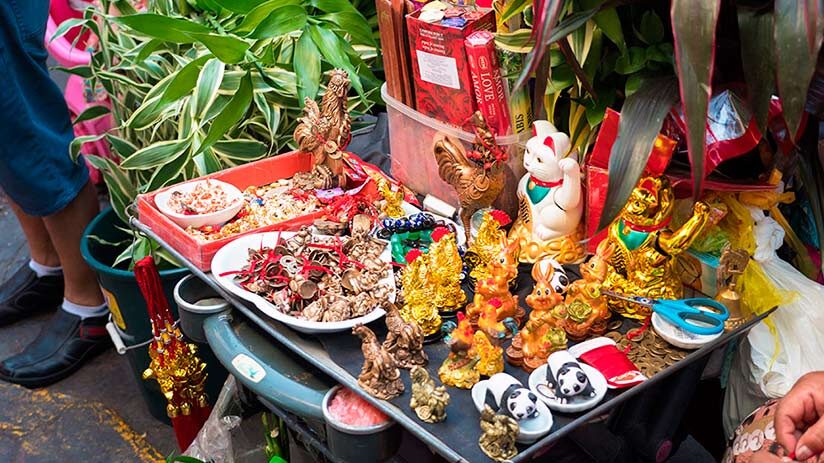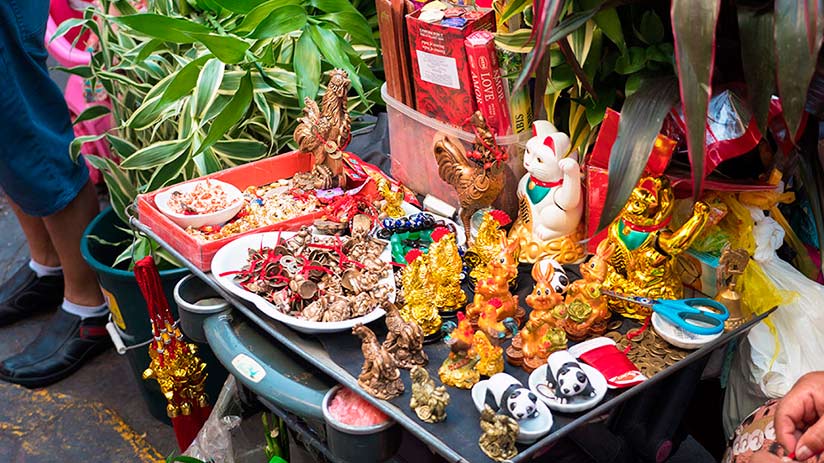 One of the main attractions is its crowded markets. The best thing you can do is go shopping, shopping, and shopping. Most Peruvians flock to the neighborhood to do the same and acquire household items. The advantage of the markets here is that they tend to have discounted prices compared to other markets in Lima (Many of the products there are "Made in China")
As soon as you enter any of the markets you will begin to hear megaphones, communicating the best offers of the day, quite a spectacle in flat hours of the day.
Best time to visit Barrio Chino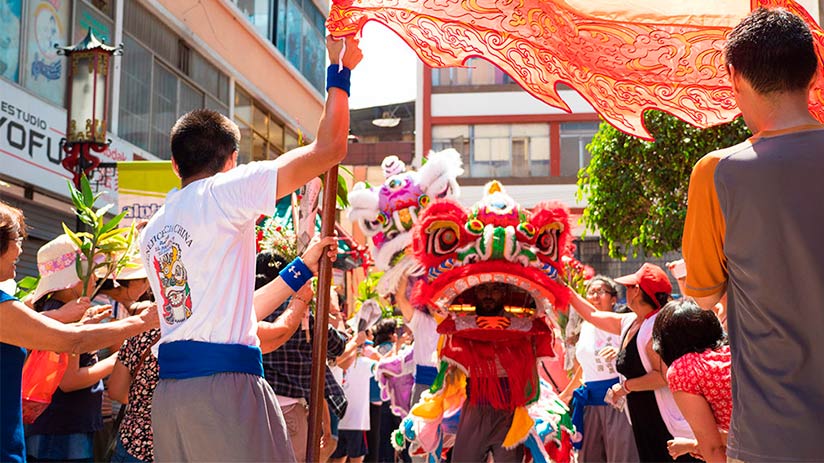 Usually, visitors and tourists prefer to visit it between the days of Chinese New Year, a traditional festivity of the Asian culture that is developed over two weeks. Generally, it begins the last days of January and finishes the second week of February. This time, you will see parades in the streets, parties, colors, and even a Chinese paper dragon that undulates the beat of traditional Asian music. Of course, this is carried by several people who hide under the elongated body of the dragon.
However, on common days, visiting it from noon until 3 or 4 pm is recommendable because most Chifa restaurants, markets, street food stalls, and Astro chart reading stands inter alia has their maximum movement of people between these hours.
Is secure the zone?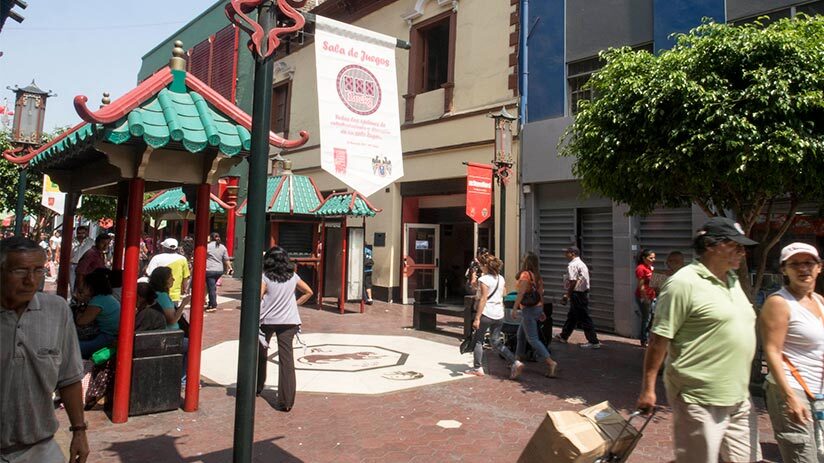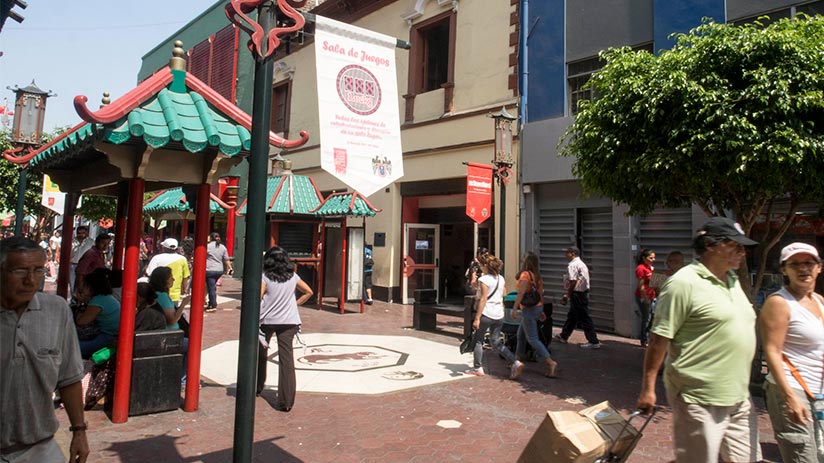 Even though this corner of Lima is not usually included in the traditional tours of the city, it is a place that is worth knowing. If you dare, we recommend you visit it accompanied. The place is frequently full of people, and you could get lost in it. Also, we recommend you pay attention to your belongings. Although, if you wish, we can include this wonderful place in your itinerary if you book your Peru dreams with us. Within our travel guide, you will find safe ways to explore the neighborhood.
"LET CHINA SLEEP. FOR WHEN SHE WAKES, SHE WILL SHAKE THE WORLD"
As you will see, Chinatown is an excellent place to start getting to know the great diversity that Peru is home to. It will give you an idea of the different influences and cultures that make up the Andean country. Together with the travel experts at Machu Travel Peru, we hope we have explained the basics of this unique neighborhood. If you want to know about this sector during your next visit, do not hesitate to contact our professional advisers. They will be more than willing to help you organize the trip of your dreams.
---