Those who want to enjoy an exclusive and luxurious experience within Peru do not have to look any further. Because among all the services you can find to enjoy a beautiful train trip, the Hiram Bingham is one of the best. Some associate that going to Machu Picchu can be a unique task for adventurers, due to its incredible hikes such as the Inca Trail. But this is not necessarily the case. You can enjoy all the comforts, facilities, and services that a 5-star hotel offers on your way to the citadel. That is why together with Machu Travel Peru we have prepared an article so that you know the most important facts about the Belmond Hiram Bingham. This way you will incentivize yourself to experience one of the best rail experiences. We want you to know that the Belmond Hiram Bingham is not the only luxury experience in Peru, but it is one of the best known and most renowned worldwide. So you can not miss this incredible feeling and opportunity.
EVERYTHING ABOUT BELMOND HIRAM BINGHAM
ABOUT THE BELMOND HIRAM BINGHAM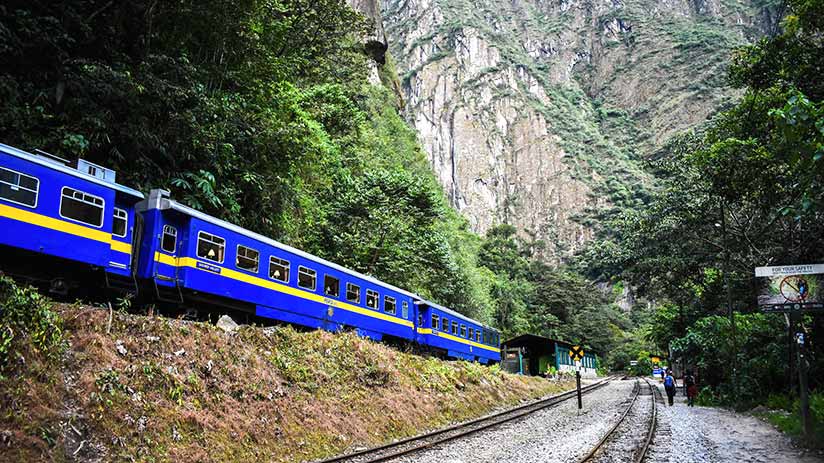 First, you have to know that this beautiful and all-inclusive train ride is named in this way in honor of the well-known explorer of the same name who discovered the lost city of Machu Picchu. So what is the Belmond Hiram Bingham? The Belmond Hiram Bingham is an exclusive and luxury train with an all-inclusive service in which you can experience unique and unforgettable experiences. It is the most original and magnificent way to travel to the long-awaited Inca archaeological complex. This one goes towards Machu Picchu town, also known as Aguas Calientes. This train is one of the best luxury experiences in Peru.
Within this beautiful train to Machu Picchu, you can enjoy amenities such as gourmet food, traditional drinks and enjoy the impressive landscapes that the Valley and its surroundings offer.
WHERE IT GOES?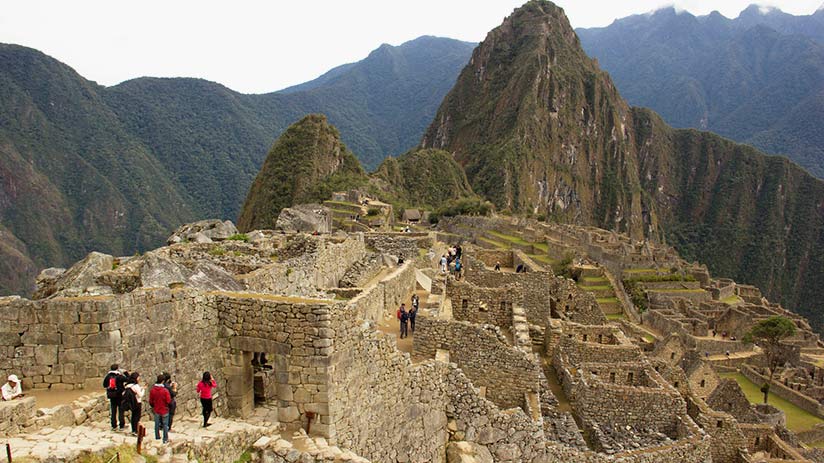 The greatest train from Cusco to Machu Picchu, although it does not necessarily always depart from Cusco. You can board this luxurious train at the Poroy Train station, located on the outskirts of Cusco. The trip to the station is not long at all, even some transport companies can take you. However, if you want to travel during the rainy or low season (from January to March), the train is boarded in the town of Urubamba. To be more exact in the Sacred Valley, at the door of the Belmond Hotel Rio Sagrado. So if you travel during this time, you can take advantage and book your stay at this hotel to kill two birds with one stone.
But to travel on this incredible train, you will need some Machu Picchu train tickets. These can be booked in advance so you don't miss out on this wonderful trip.
WHAT DOES THE TRIP INCLUDE?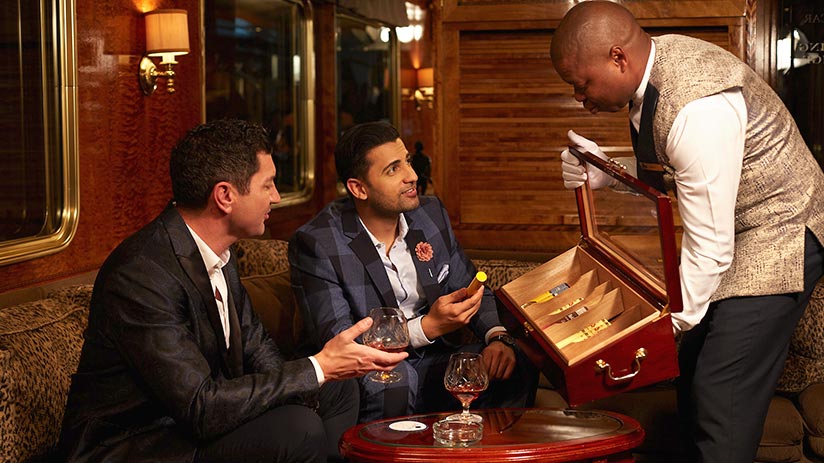 This luxurious train journey includes everything you can find in any 5-star hotel, but on rails. Within the different Machu Picchu tours, being able to travel on this train is one of the best experiences you can encounter around Peru. We will tell you that it includes one of the most exclusive trips around the world.
The train has wide blue wagons and various decorations of different kinds. Each wagon has a capacity of up to 80 passengers. All include large panoramic windows, very comfortable cloth seats, armchairs, air conditioning, and much more. It includes up to 4 beautiful and unique wagons, of which two are dining rooms, an observatory wagon, and a kitchen wagon.
Among the many services included in the Belmond Hiram Bingham, you can find:
Welcome pisco cocktail
Gourmet lunch or dinner
Open bar
Observatory wagon to enjoy the views
Live music band on board
Sale of souvenirs and jewelry on board
Music and dance show at Poroy station
Hiram Bingham Courtesy Briefcase
Aguas Calientes bus ticket (round trip)
Machu Picchu entrance only
Tour guide in Machu Picchu
WORTH IT?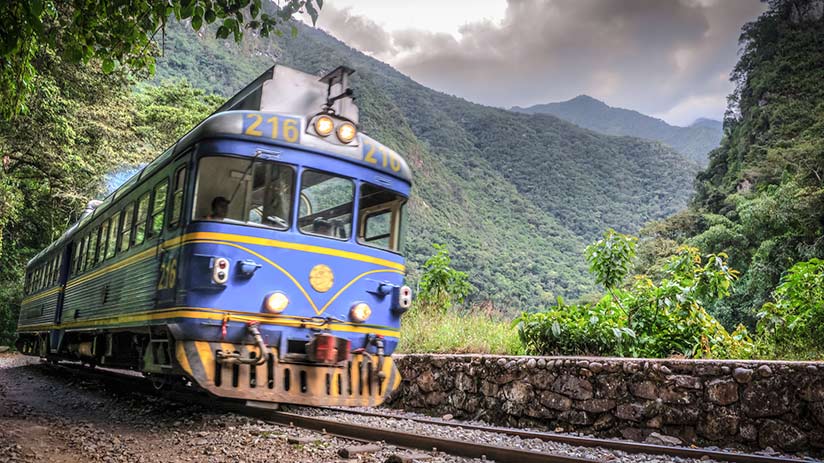 Many people ask us if this train trip is worth it. Our response is always the same. Yes, it is worth it. It is an experience that added to the complex will make your trip a unique one. Not all adventurers who come to Peru can enjoy in this way one of the best tourist attractions in Peru. If you are on your honeymoon or some special occasion celebrating life and many other reasons, we highly recommend that you experience this trip. On the other hand, if you are on a tight budget, there are other ways to witness the archaeological complex. The Belmond Hiram Bingham is not for everyone, but those who have the possibility to do it, can't miss it. This train trip is recognized all over the world, and although it is hard to believe, your tickets usually end very quickly due to their high demand. The luxury experience starts from the moment you arrive at the station and ends when you get off the train.
COST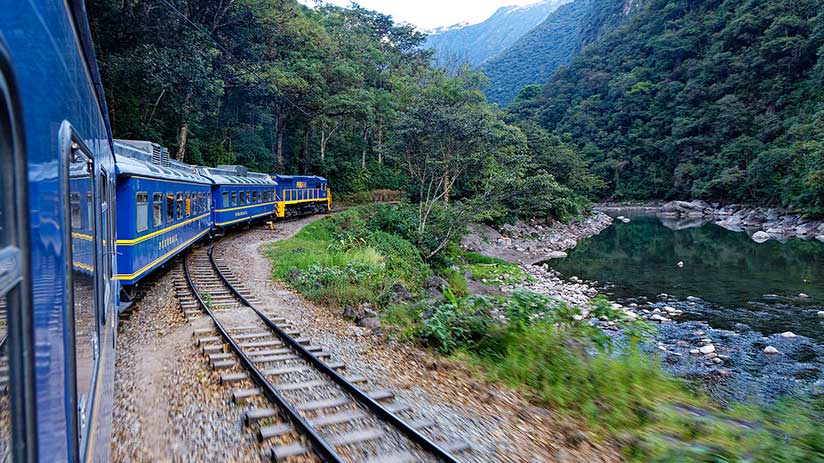 As for the Hiram Bingham train cost, this will depend a lot on the season and how far in advance you are booking your ticket. But prices range from $ 750 to $ 950 on a round trip. In contrast, a one-way or return ticket can be between $ 450 to $ 550. It must be taken into account. To buy the train tickets you can buy them individually or together with a tour operator like us. The last option is the easiest of all and you will only focus on enjoying
"TRAVEL IS THE ONLY THING YOU BUY THAT MAKES YOU RICHER"
We hope together with Machu Travel Peru to have been able to help in everything that concerns the luxurious Hiram Bingham train. Remember that together with us you can book this fantastic train trip and thus not worry about anything else to enjoy. We await your prompt visit.
---