Planning a trip to Peru? The Machu Travel Peru team is aware that the best introduction to any country is a gastronomic experience that embodies pleasure and identity. And Peru offers a wide range of culinary delights. Our culinary wealth is transformed into a unique experience when it is presented in one of the best restaurants in Peru. Even better if it is located in a place known for its history, traditions, natural beauty, and typical food.
Peru prides itself on being one of the most exciting culinary travel destinations in the world, and we're not exaggerating. Lima, its capital, is home to four of the 50 best restaurants in the world. Yes, you read correctly. Peru has an ever-evolving food scene that, since the beginning of time, has bypassed the "culinary norms" in many different ways. It managed to merge the traditional with the contemporary. Peru is undoubtedly the center of a gastronomic revolution where you will find Creole traditions with unique Asian touches. Is there another fascinating fusion food in the world? I do not believe it.
WHAT ARE THE BEST RESTAURANTS IN PERU TO ENJOY?
First of all, you should know that Peru has wide natural biodiversity and produces an extraordinary variety of ingredients. The coast offers an abundance of fresh seafood, the Andes offer a wide variety of potatoes, and the Amazon rainforest offers exquisite seasonal fruits. Its historical richness, internal migration, and ethnic diversity make Peru an undoubtedly unique place. So, take a look at our guide to the best restaurants in Peru where you can go and feast. In addition, we have added some quick tips on what to try in each of the restaurants. We are sure that, after trying all these dishes, you will have a connection with Peruvian cuisine. Tours in Peru are not the only thing to enjoy in this magical country. Dare to try a world-class cuisine and enjoy the unique flavors of Peru.
Some of the best restaurants in Peru to experience
CENTRAL, LIMA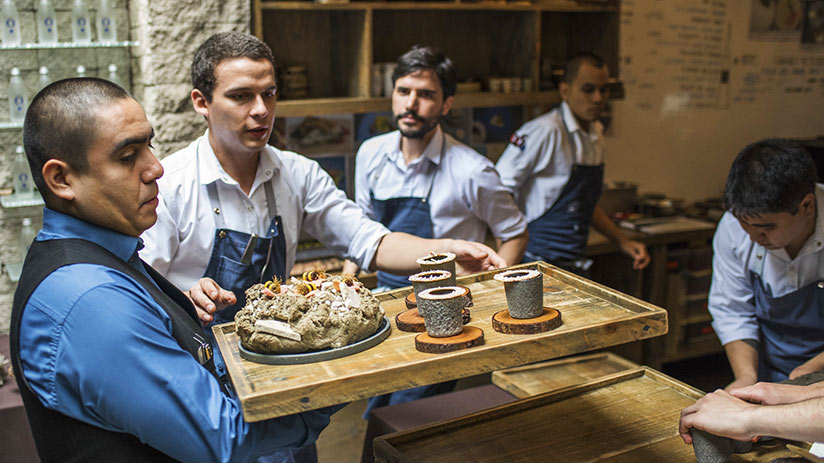 Many of the best restaurants in the world are in Lima. So our list of the best restaurants in Peru wouldn't be complete without Central. In fact, it is considered by many to be one of the best restaurants in Lima. It is inspired by the great biodiversity of Peru, which is why Central's menu is made up of ingredients found at different altitudes and ecosystems throughout the country. From the Pacific coast to the high Andes and the Amazon.
Central offers not only a unique and incomparable culinary experience but also a comprehensive educational experience. You can learn about the culture, geography, and of course the tasty food of Peru. A peculiar feature is that each dish is named after the elevation where the ingredients were found. To be clear, if you see a dish named after a negative number: it may be a Peruvian seafood dish. A plate with thousands of meters: it comes from the Andes. The presentation of each dish is as unique and whimsical as the ingredients that combine it.
Central recommendations
We recommend trying all the dishes but our favorites are Red Rocks (-10 meters), a dish drawn from the Pacific Ocean. High Altitude Farmlands (3750 meters), this dish brought together two varieties of tubers of what is called "mashwa" along with duck confit. And High Jungle (890 meters), light and pillowy fritters from Sachatomate and Copoazú, tropical trees related to tomato and cocoa respectively.
In addition, Central has a cozy, minimalist, and elegant atmosphere. It will make your culinary tour more unique and special. Without a doubt, an experience you will not want to miss! Please note that reservations are required at least 6 months in advance.
MAIDO, LIMA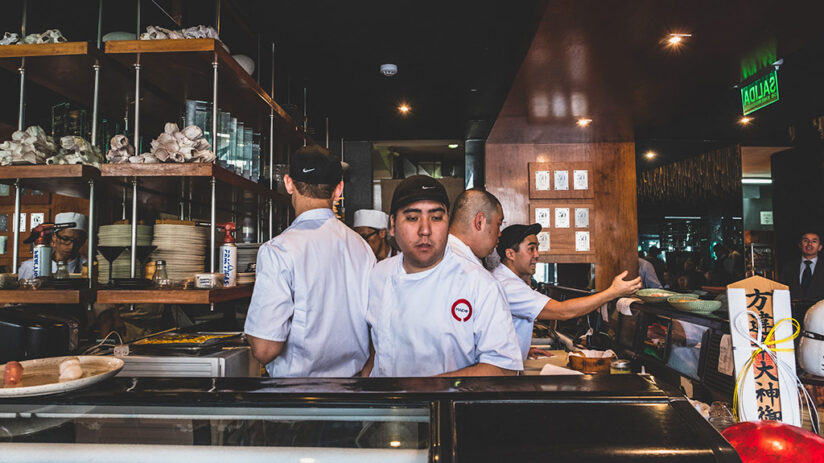 Maido of the prestigious chef Mitsuharu Tsumura is one of the best restaurants in Peru. This restaurant fully demonstrates the influence of Japan on Peruvian cuisine. Maido is one of the best sushi restaurants in Lima. Made with fresh ingredients from the sea and using Peruvian flavors and Japanese techniques to achieve its distinguished flavor.
Tiradito is the most popular dish in Maido and the favorite of the people of Lima. Although the main ingredients are simple, the sauce makes this dish exquisite. Tiradito sauce mixed with light spices and a spicy flavor can go perfectly with fish. Adventurous diners can also try a variety of Peruvian and Japanese flavors on the menu. Food on the tasting menu may include Nigiris, Seafood Stew, Cuy, and Leche de Tigre.
ASTRID & GASTON, LIMA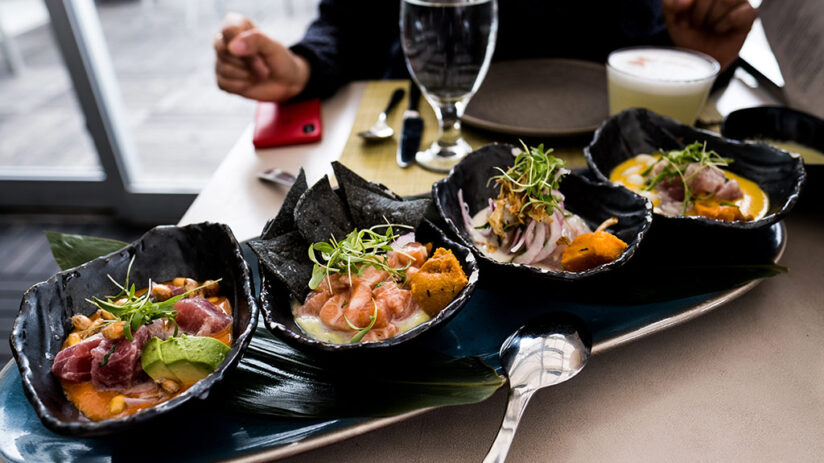 Astrid & Gaston is one of the best restaurants in Peru. Probably the best way to understand this restaurant is to learn more about its creators. These famous Peruvian chefs are Astrid Gutsche and Gaston Acurio. Acurio dropped out of law school in third grade and continued with his true passion: food. While studying at Le Cordon Bleu in Paris, he met Astrid and they moved to Peru to open a French restaurant. However, they cannot deny the unique spices, products, and techniques that Peru offers.
They replaced the cream and butter with Aguaymanto (golden berries), Ají Amarillo (hot yellow peppers), Peruvian quinoa, and some other Peruvian superfoods. Today, Acurio has become synonymous with Peruvian culture, gastronomy, and biodiversity. Currently, he owns 11 restaurants and chain stores in cities around the world, including Miami, Paris, and Doha, Qatar.
Astrid & Gaston's dining experience can enrich your soul because it is filled with sublime and daring flavors perfect to whet your appetite. The menu provided by Astrid & Gaston changes every six months, with innovative contrast effects and add-ons for color, flavor, and texture. Try the delicious Cuy Pekines (Beijing guinea pig) and the Punch A&G, which is one of the best traditional Peruvian drinks in Lima.
MATSUEI, LIMA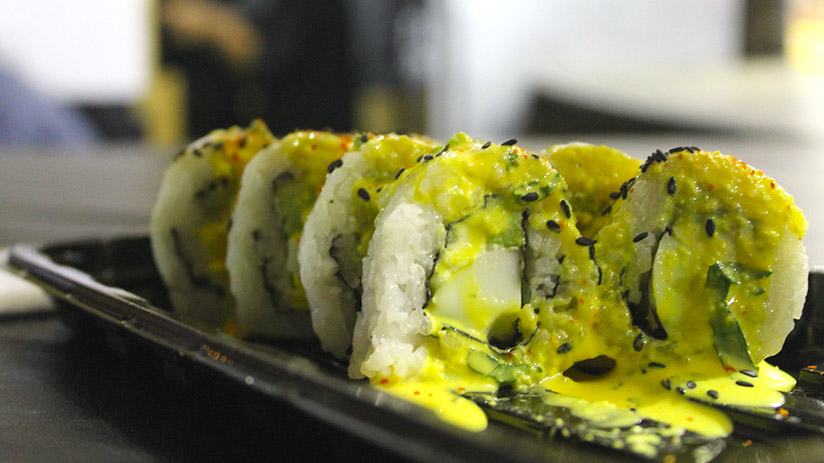 You should know that Peru has the second-highest Japanese population in South America. It means that the Peruvian food scene has been significantly influenced by Japanese cuisine. And Matsuei is ranked not only among the best restaurants in Peru but also among the 5 best Nikkei restaurants in Lima. Matsuei specializes in sushi and sashimi.
Some of the best sushi in Lima is also served with tiradito (Japanese sashimi with a unique spicy sauce) and Peruvian ceviche, our national dish. The Japanese preference for raw and fresh fish has invaded and altered the national dish, providing an alternative to other varieties steeped in Japanese-Peruvian fusion.
Matsuei's ceviche is particularly exquisite and fresh from the ocean. Even some of the purists of Japanese cuisine love Matsuei's high-quality seafood dishes. On the menu, you will find the original cream cheese, mango, tempura, and fusion rolls. But our advice is to try Matsuei's signature roll, the Acevichado. This roll started the Nikkei culinary revolution. As you may have already noticed, Matsuei is synonymous with Nikkei cooking expertise. So if you are a lover of Japanese-Peruvian flavors, this is your place!
ÁMAZ, LIMA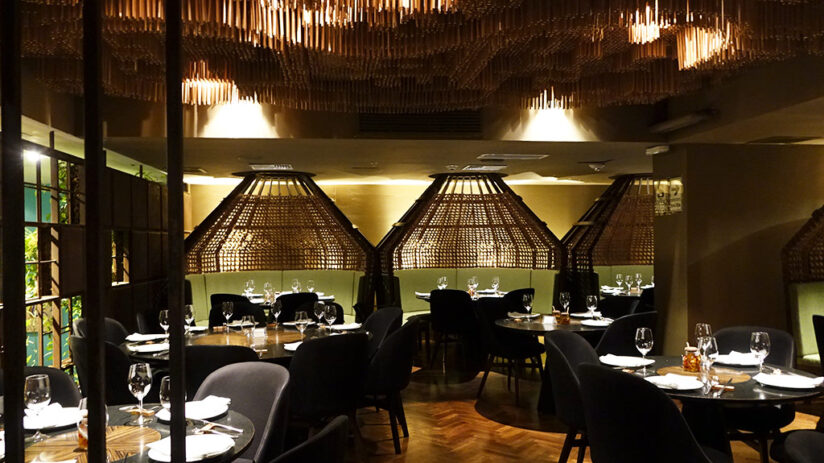 This place is a gem. It is the first and only restaurant in Lima that offers Amazonian cuisine in a completely urban environment. The abundance of foods and spices from the Amazon combines well with haute cuisine elements. The chef, Pedro Miguel Schiaffino, has dedicated more than a decade to exploring traditional Amazonian traditions, culture, flavors, and techniques. His research, inventiveness, passion, and authenticity meet in the ÁmaZ kitchen. This place definitely elevates the overlooked Amazonian cuisine and culture.
What should you try? Among the dishes of ancestral Amazonian cuisine: the fish broth with Pehuelpa and Macambo is highly recommended. For traditional Amazonian cuisine options: Pollo Juane is a must. And among contemporary cuisine options: you have to try the Churros Pishpirones. A visit to ÁmaZ is a unique and exciting culinary experience like no other.
MIL CENTRO, SACRED VALLEY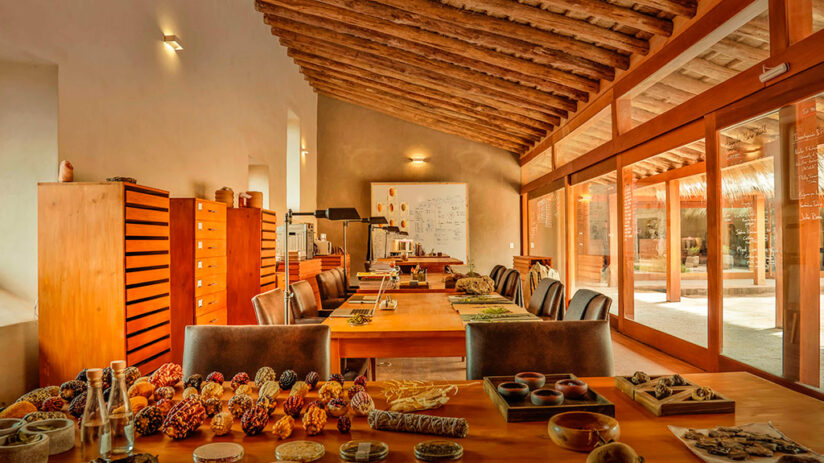 Mil Centro is an interpretation center and unclassifiable gastronomic research space. It is located at 3,600 meters above sea level, next to the Moray terraces. About 7 kilometers southwest of Maras and 53 kilometers from Cuzco, in the Andes Mountains. Inside you will be able to appreciate a tasting of delicious traditional Peruvian food along with an exhibition of characteristic Peruvian products.
With a capacity of just 40 diners per day, the restaurant blends with nature in a deep respect for its surroundings and the inhabitants that surround them. They work together with some Andean communities that grow the products and ingredients used in the surroundings. The menu price is $ 145 per person and does not include wines. And although there is only a unique service at noon, you can stay all day meditating or harvesting potatoes, depending on how curious you are. Another way to discover in style what Cusco tastes like. Mil offers a complete experience where you can not only discover the products harvested in the surroundings but also know the nearby ruins of Moray. You must come and try all the delicious dishes of one of the best restaurants in Peru, Mil Centro.
PACHAPAPA, CUSCO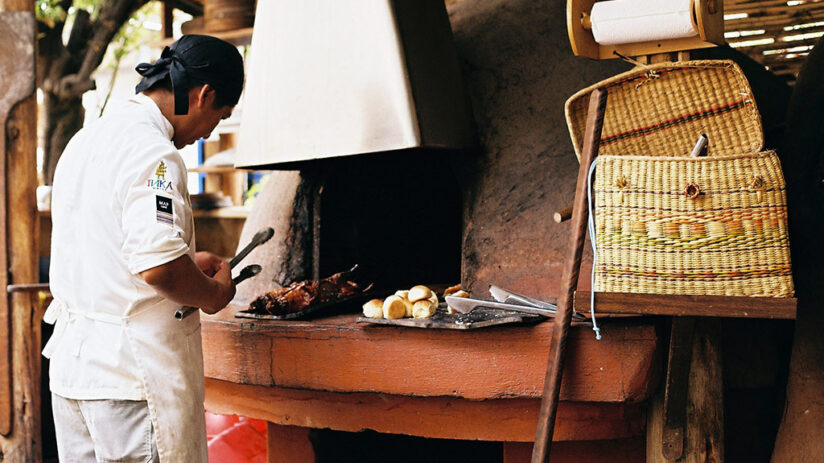 The famous Pachapapa is specialized in high-quality traditional Andean cuisine. It offers a Zen and cozy atmosphere in a whitewashed courtyard, warmed by outdoor heaters and a huge clay oven. Also, its colorfully decorated indoor areas make Pachapapa the perfect place for a perfect lunch or dinner. And if you visit the restaurant at the weekend, the presence of a harpist adds to the restaurant's atmosphere. Completely beautiful.
While the Pachapapa menu offers a truly Peru's native cuisine, the restaurant is known for its oven-roasted guinea pig served with local herbs and spices. Another popular dish is Anticucho de alpaca, skewers of tender alpaca meat macerated in local spices. At Pachapapa, you will love the authentic taste of Peruvian-Andean cuisine. An excellent place to try Peruvian gastronomy.
"ONE CANNOT THINK WELL, LOVE WELL, SLEEP WELL IF ONE HAS NOT DINED WELL."
It is definitely Peruvian geography that makes it one of the emerging gastronomic places in the world. Therefore, you must buy your air ticket right now and come here to discover the breadth of Peruvian cuisine in all its rich and colorful glory. Dare to know the best restaurants in Peru during your next stay. Together with the experts from Machu Travel Peru, we hope we have been of help. Keep in mind that these restaurants are just a glimpse of everything you can enjoy. If you want to know more about our gastronomic tours, do not hesitate to ask our team of advisers.
---