Planning a trip to Peru? The team of Machu Travel Peru is aware that the best introduction to any country is a gastronomic experience that embodies pleasure and identity. And Peru provides an extensive range of culinary delights. Our culinary wealth is transformed into a unique experience when it is presented in one of the best restaurants in Peru. Even better if it is located in some outstanding place because of its history, traditions, natural beauty and its typical food.
Peru proudly lays to being one of the world's most exciting culinary travel destinations, and we are not exaggerating. Lima, its capital, is home to four of the World's Top 50 Restaurants. Yes, you read correctly.
Peru has an ever-evolving food scene which, since the beginning of the times, skip the "culinary norms" in many different ways. It merged the traditional with the contemporary. Peru is, without a doubt, a center of a gastronomic revolution where you will find creole traditions with unique Asian twists. Is there another fascinating fusion cuisine in the world? I don't think so.
Which are the best restaurants in Peru to enjoy?
First off, you must know that Peru has a wide natural biodiversity and produces an extraordinary array of ingredients. The coast provides an abundance of fresh seafood, the Andes supply a wide variety of potatoes and the Amazon rainforest delivers exquisite seasonal fruits. Besides, coupled with its historical richness, internal migration, and diverse ethnic-make up make Peru an indubitable one-of-a-kind place.
So, take a look at our guide of the best restaurants in Peru where you can go to delight yourself. Also, quick tips on what to try at each. We are sure that, after trying all these dishes, you will have a connection to Peruvian cuisine.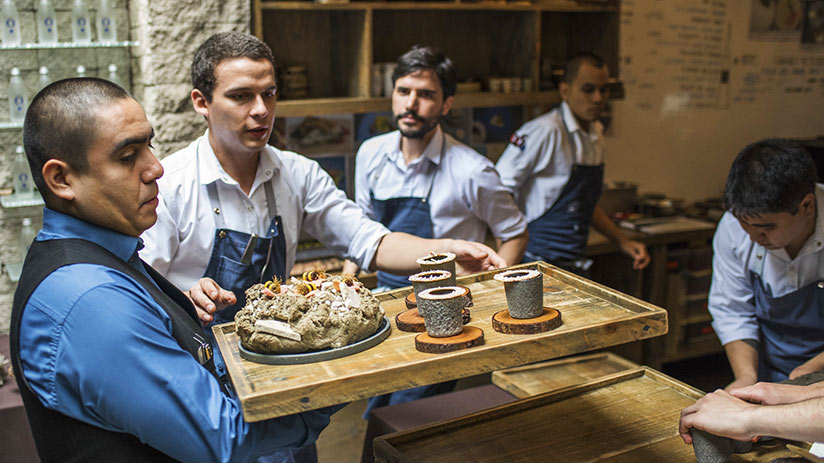 Many top-ranking restaurants in the world are found in Lima. So, our list of the best restaurants in Peru would not be complete without Central. In fact, considered by many as one of the best restaurants in Lima.
Inspired by Peru's biodiversity, the Central menu is comprised of ingredients found at different altitudes and ecosystems throughout the country. From the Pacific coast to the high Andes and the Amazon. Central offers not only an unparalleled unique culinary experience but also a full-on educational experience. You can learn about Peru's culture, geography, and of course the tasty food.
One peculiar characteristic is each plate is named by the elevation where the ingredients were found. To be clearer, a negative number: seafood, thousands of meters: from the Andes.
Each dish's presentation is as unique and whimsical as the ingredients that make it come together. We recommend trying all the dishes but our favorite ones are Red Rocks (-10 meters), a dish drawn from the Pacific Ocean. High Altitude Farmlands (3750 meters), this dish brought together two varieties of tubers of what is called "mashwa" along with duck confit. And High Jungle (890 meters), light and pillowy fritters from Sachatomate and Copoazú, tropical trees related to the tomato and cacao respectively.
Furthermore, Central has a cozy, minimalist and classy atmosphere. It will make your culinary tour more unique and special. Unquestionably, an experience you don't want to miss!
*Reservations are needed at least 6 months in advance.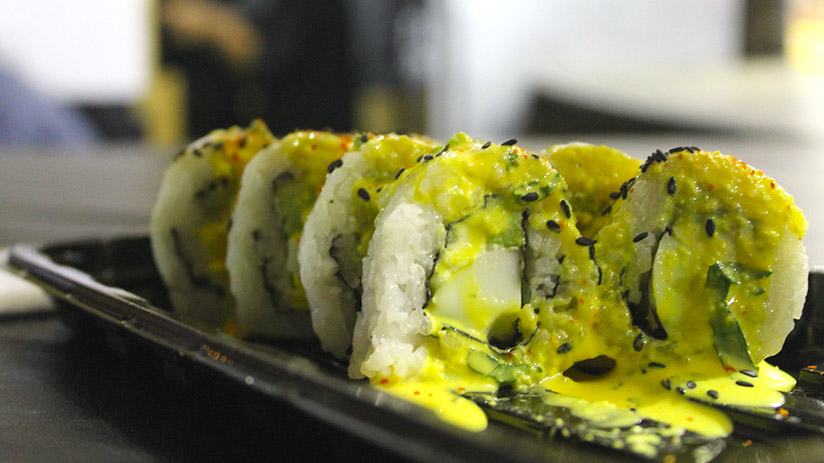 You must know that Peru has the second-highest Japanese population in South America. It means the Peruvian food scene has been significantly influenced by Japanese cuisine. And Matsuei is ranked among not only in the best restaurants in Peru but also in the top 5 Nikkei Restaurants in Lima.
Matsuei is specialized in sushi and sashimi. Some of Lima's best sushi is also served with tiradito (Japanese sashimi with a uniquely spicy sauce) and ceviche, our national dish. The Japanese preference for raw and fresh fish has pervaded and altered out national dish, giving an alternative to other varieties soaked in the Japanese-Peruvian fusion. Matsuei's ceviche is particularly exquisite and ocean-fresh. Even some of the Japanese-cuisine purists love Matsuei's high-quality seafood dishes.
On the menu, you will find the original cream cheese, mango, tempura, and fusion rolls. But our piece of advice is to try the Matsuei's signature roll, the Acevichado. This roll started the Nikkei culinary revolution.
As you may have already noticed, Matsuei is synonymous with Nikkei cuisine experience. So, if you are a lover of Japanese-Peruvian flavors, this is your place!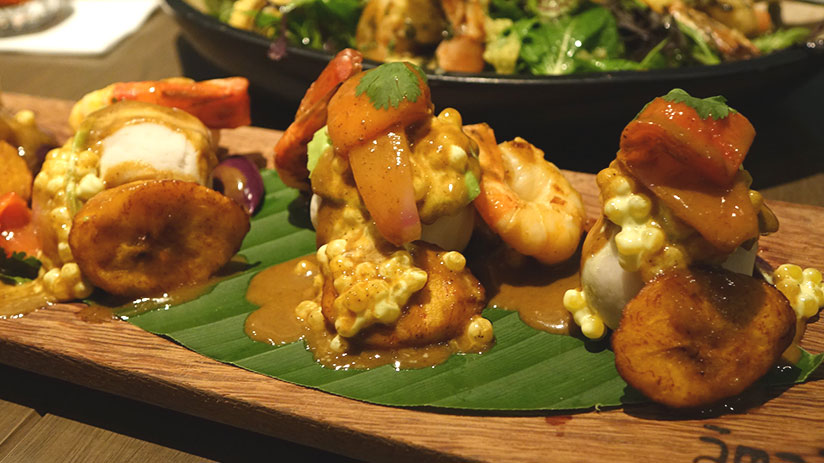 This place is a gem. It's the first and only restaurant in Lima that offers Amazonian cuisine in an urban atmosphere. The abundance of food and spices from the Amazon combines well with haute cuisine elements…
The chef, Pedro Miguel Schiaffino, has dedicated over a decade to exploring the Amazonian traditions, culture, flavors, and traditional techniques. Its research, inventiveness, passion, and authenticity are found in ÁmaZ's kitchen. It definitely lifts overlooked Amazonian cuisine and culture.
What should you try? Ancestral Amazonian cuisine: Fish broth with Pehuelpa and Macambo. Traditional Amazonian cuisine: Chicken juane. And Contemporary cuisine: Churros Pishpirones.
A visit to ÁmaZ is a uniquely exciting culinary experience unlike any other.
La Nueva Palomino, Arequipa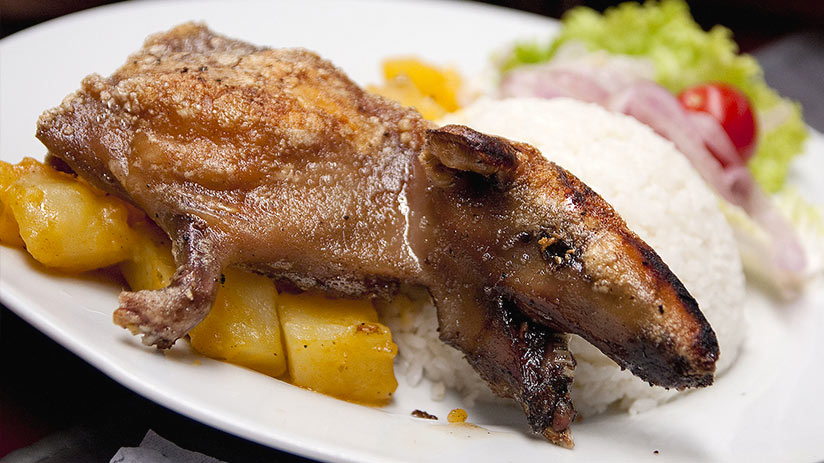 The White City of Arequipa stands out for its exceptional offer of regional food specialties and traditional Peruvian food. They are characterized by delicious, complex and unmistakable flavors. This charming city is famous for its picanterías, local lunchtime restaurants where you can try traditional cuisine. The word Picante means spicy, the key characteristic of local cuisine.
La Nueva Palomino is one of these places of distinct uniqueness. All dishes are hand-cooked over a log fire, and the spices used are ground with a baton. La Nueva Palomino has cultural flair like nowhere else. It offers a large variety of stews and classic specialties like Adobo, Rocoto Relleno (stuffed chili pepper with minced beef) and Chupe de Camarones (a creamy prawn soup). This last one is a standout, it's the favorite for many.
Besides, the portions are generous, perfect for those hungry adventurers… What are you waiting for? You must come and try all the delicious dishes of one of the best restaurants in Peru, La Nueva Palomino. You will never go wrong with this place.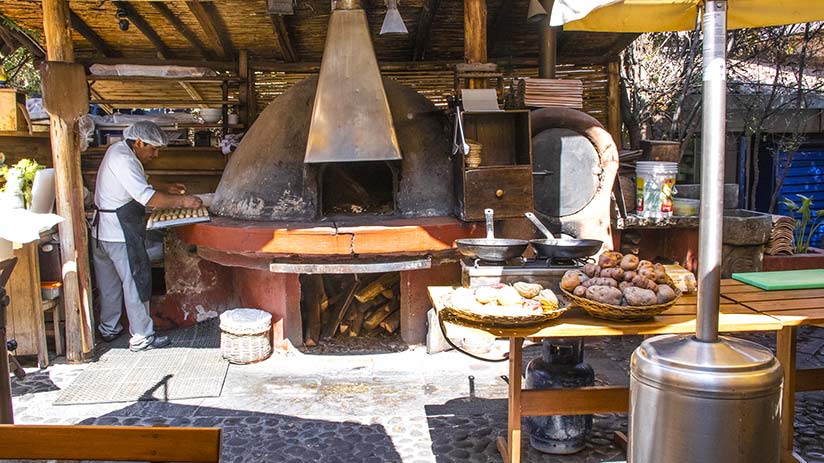 The famous Pachapapa is specialized in high-quality traditional Andean cuisine. It offers a Zen and cozy atmosphere in a whitewashed courtyard, warmed by outdoor heaters and a huge clay oven. Also, its colorfully decorated indoor areas make Pachapapa the perfect place for a perfect lunch or dinner. And if you visit the restaurant at the weekend, the presence of a harpist adds to the restaurant's atmosphere. Completely beautiful.
While the Pachapapa menu offers a truly Peru's native cuisine, the restaurant is known for its oven-roasted guinea pig served with local herbs and spices. Another popular dish is Anticucho de alpaca, skewers of tender alpaca meat macerated in local spices.
At Pachapapa, you will love the authentic taste of Peruvian-Andean cuisine.
Is this culinary tour right for you?
Definitely. It's the Peruvian geography that makes it one of the world's emerging foodie places. So, you must purchase your flight ticket right now and come here to discover the breadth of Peruvian cuisine in all its rich and colorful splendor.
But keep in mind that good food always goes with the best drink. This is the case for our exquisite Peruvian drinks which are always a good bet. You can pair it with seafood, salads and even heavier food. They will refresh your palate.
Food enthusiasts:
We hope you have enjoyed reading our guide of the best restaurants in Peru and have a chance to visit one or maybe all of them!
---