A trip to Peru wouldn't be complete without a trip to Machu Picchu, discovered in 1911 by Yale professor Hiram Bingham, Machu Picchu has ever since been a mystery to all and we are yet to discover the reason it even exists. Where is Machu Picchu located? It is located on the side of a mountain around four hours from the Imperial Inca City of Cusco, how high is Machu Picchu? Machu Picchu is around 2500 meters above sea level, it remained hidden for centuries because of its location. You may also ask when is the best time to go to Machu Picchu? Well that depends on many things, the weather and the season, festivals and carnivals you may want to see, the high and low tourist season, all factors that will help to decide the best time of year for you to visit Machu Picchu.
Let us start with the weather and how that might affect your decision. The months of December to February are considered the summer season at Machu Picchu with warmer temperatures, but this is also the rainy season and can get wet and muddy so be prepared with wet weather gear and good water proof shoes. Also keep in mind there are no Inca Trails for the month of February as this closes for maintenance for the entire month.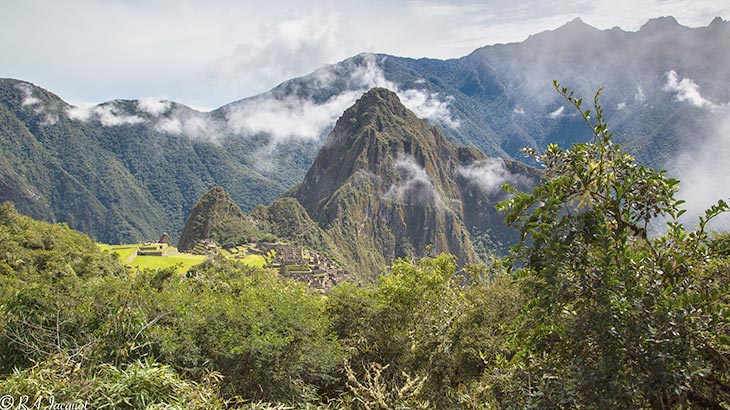 March to May is considered Autumn or fall, it is still the rainy season but the rains generally stop by April, May is a lovely time to visit Machu Picchu, just after the rainy season the mountains are green and there are plenty of flowers to admire.
June to August is winter at Machu Picchu and considered by many to be the best time to go to Machu Picchu as this the dry season with clear blue skies, best for hiking and sightseeing.
September to November is also a great time to go to Machu Picchu as the weather is still dry and the rainy season hasn't yet commenced.
The months June to September are the high tourist season with the crowds and queues getting somewhat excessive and wait times are long, but in these months, you will get the best photos as the weather is clear and sunny. In the rainy season from October to March the crowds are less and your time at Machu Picchu will be less rushed and more enjoyable. So, if you can cope with a little rain this maybe the best time to go to Machu Picchu for you.

Annual climate chart for Cusco
The best time of day to visit Machu Picchu is normally in the early morning or midafternoon, the crowds tend to be the heaviest from around 11am to 3pm, so try and get to Machu Picchu early.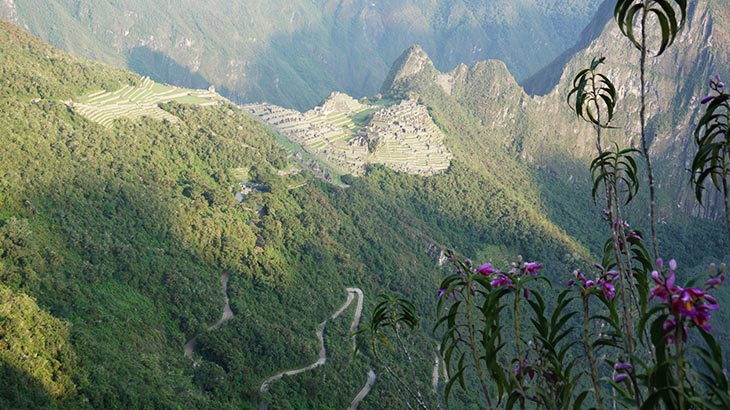 If you want to travel to Cusco there is many events and festivals all year round, which festival or carnival you are interested in must be considered to help with your decision as to the best time to visit Machu Picchu.
For the whole month of February not only in Machu Picchu, but in all of the highlands of Peru is Carnival, Carnival is a Catholic festival that brings the region alive with music and dancing. Many couples take part in a ritual chopping down of a tree filled with gifts, a site you will see in many parts of Cusco in February.
The Easter week holidaysin Cusco and Machu Picchu are a big celebration of the Holy week with parades, floats, many civic functions, parties, large family meals and celebrations, the streets are full of parades, this is a lovely time to visit and maybe the best time to go to Machu Picchu and take a Machu Picchu tour.
The festival of Corpus Christi in Cusco begins with the entrance of the saints to the Cathedral in June 07th, with a lavish procession of the fifteen saints, the festival has its own gastronomy and the local people indulge in al plate called Chiriuchu.
Probably the most famous festival in Cusco is Inti Raymi which takes place on June 24. This festival centers around the greatness of the Inka religious ceremonies. The day begins in Koricancha, an Inca site in Cusco city and ends in Sacsayhuaman, another Inca temple not far from the city. The day attracts thousands of local and international spectators, making hotels rooms sometimes hard to come by.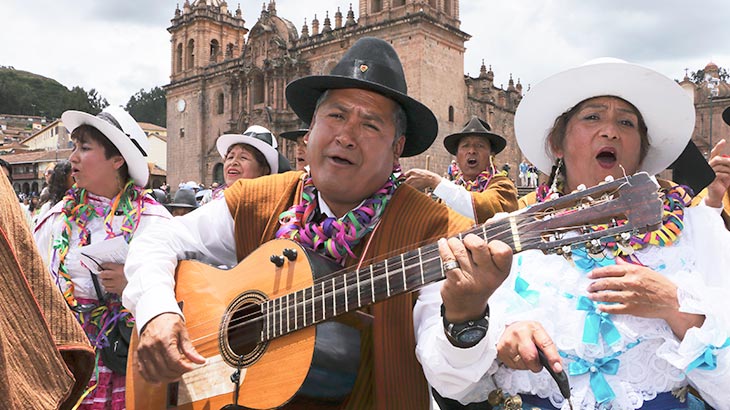 Something you may not want to miss is the Virgen del Carmen in Paucartambo, this party takes place in July usually lasts for five days and makes Paucartambo come to life with hundreds of dancers in traditional costumes from different regions of Peru participating.
Whatever you decide is the best time to go to Machu Picchu for you, whether on a Machu Picchu tour or independently Machu Picchu has much to offer. Whatever time of year you decide to embark on your trip you will not be sorry as this magnificent Inca city can only be seen to be believed.
---