For adventurous spirits and adrenaline-seekers, planning a trip to Peru can be extremely fascinating but it's important to choose the best time to visit Peru in order to enjoy an exciting lifetime experience.
As a versatile and geographically diverse country, Peru offers several ways to feel the extreme adrenaline in every pore of the skin in a terrific and breathtaking environment. Since vast coast, the magical Andes to the charming jungle, Peru invites you to have an adventure encounter with all kind of extreme adventure sports.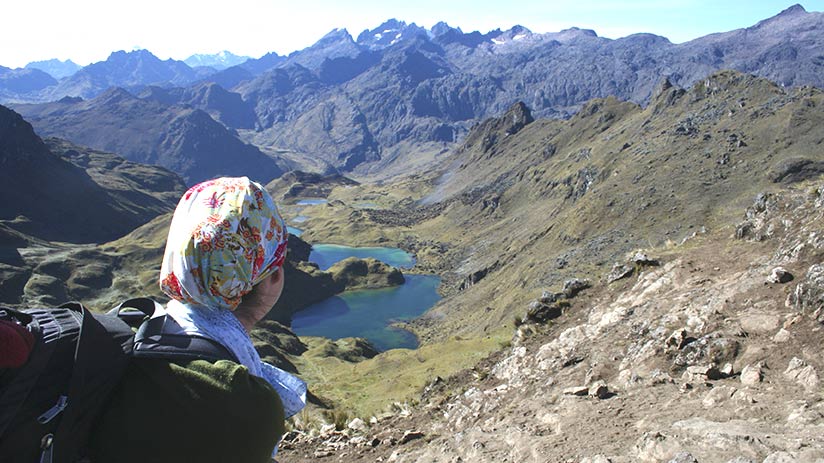 Peru is a year-round destination and there is truly no bad time to come but, as we said before, it is pretty important to choose the best time to visit Peru, because everything depends on what you want to do. There are differences among each region throughout the year, for example, the weather on the coast is opposite compared to the Peruvian Andes or the Amazon.
Tours in Peru are exciting, they let you discover all the wonders of magical Peru from very different perspectives. Let's highlight the most popular activities you must live and enjoy!
Peruvian Coast
First of all, we will start talking about the Peruvian coast, which is part of the Pacific coast. The Pacific Ocean is known as one of the richest and most abundant of the planet. Here, you can do different types of simple, fun and adventure sports like:
With this funny activity, you will witness a hidden underwater scenery full of interesting natural treasures.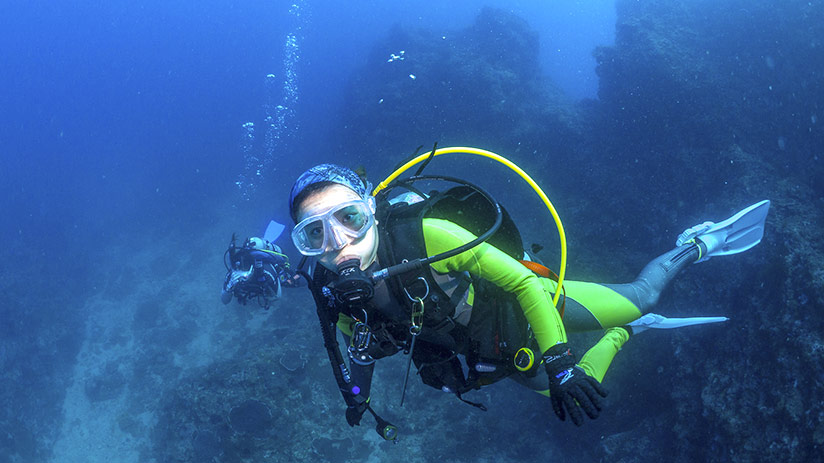 Peru's northern coast, especially the city of Piura, counts with a special and very rich ecosystem. In its waters, you can be able to see an infinite variety of marine fauna such as seahorses, octopuses, turtles and tropical fish such as butterflyfish. Also, you can find mammals such as sea lions and whales which are present from July to October. Thus, the best time to visit Peru and do this cool activity is during these months.
Besides, previous experience is not necessary. The only thing you must know is how to swim. So, there are no excuses, the northern underwater world waits for you!
Kitesurfing, Windsurfing and Surf
For those who love the beach vibes, Peru has truly out-of-the-ordinary beaches. The vast Peruvian coast offers world premium spots for this kind of sports such as Paracas, Huanchaco, Cabo Blanco, Lobitos, Pacasmayo, Los Organos and Chicama with the longest left wave in the world. Terrific for your tours in Peru!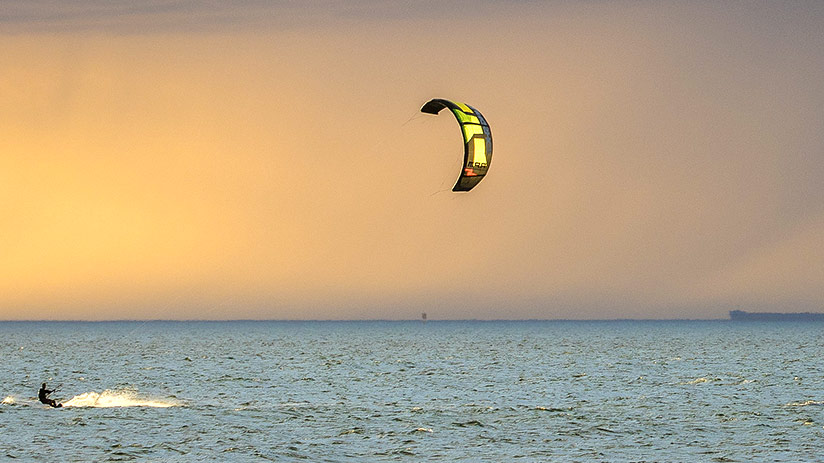 The best winds for kitesurfing and windsurfing are in Paracas, in the city of Ica, around 235 km from historical Lima. Take note of some important details:
– Low season, from May to August: High probability of wind, about 60%.
– High season, from September to May: Wind most the days.
– Peak season, from December to March: Peruvian summer, most tourists around.
Kitesurfing and windsurfing can also be practiced in Mancora, in the city of Piura. From April to November, Mancora becomes the perfect spot with winds of up to 30 knots or more.
In the case of surfing, there are permanent surfing chances all year round. The central coast becomes a terrific surfing paradise during the winter season, from April to September; while the north coast, during October and March. In both cases, you will enjoy one of the most fulfilling and exciting experiences of your life.
Have you ever dreamed of flying? Well, this dream can come true! Peru offers many beautiful landscapes around the country for this activity, but Lima is probably the best place to do it. Its summertime, from late December to March, is the best time to visit Peru because Lima is hot and you will have more chances of sunshine. You will be able to soar through the Peruvian sky and see the incredible sea.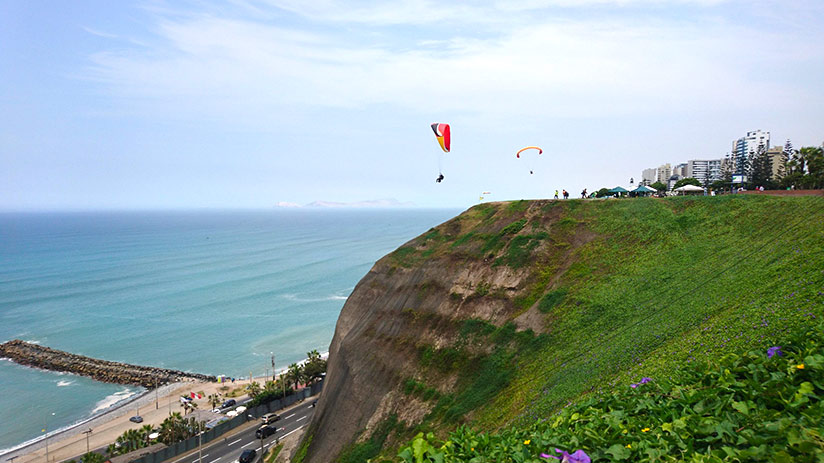 Peruvian Andes
For enthusiastic hikers and passionate nature lovers, an adventure travel can take place in the Peruvian Andes. Find out here what kind of activities are more popular in one of the most adventurous regions of Peru; also, know about the best time to visit Peru to practice them! 
It will be a truly gratifying experience in which you can appreciate Peru's immense geography.
Maybe it's not, properly, an adventure sport but an activity for adventurers. Walking through beautiful and majestic peaks of the Andes with breathtaking panoramic views is a must!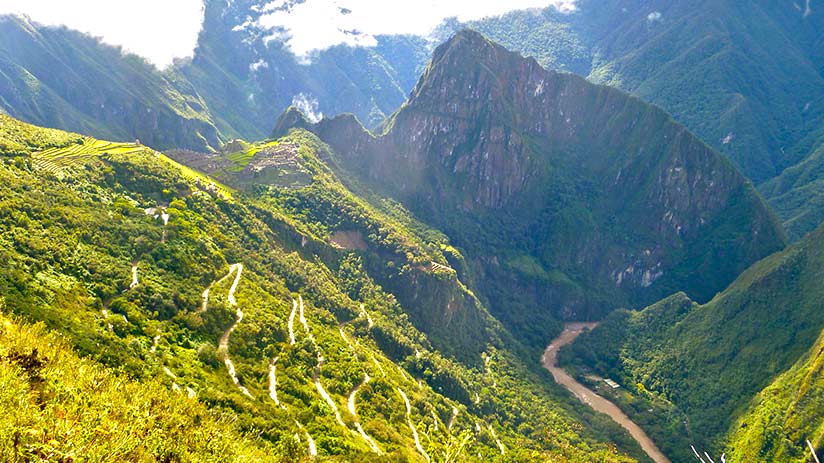 Walking the Inca Trail is a year-round hike but it is important to know that Cusco has two remarkable seasons. The dry season, from April to October (especially June, July and August), is considered by experts the best time to do the Inca Trail, for its good trekking weather conditions. There is neither fog nor rain and the days are sunny. Although, it is also the busiest season of tourism.
But it doesn't mean that you can't travel during the wet season, from November to March. During this season the temperatures are warmer, the demand for tours decreases and the Inca Trail is easier to book. You will have a chance of seeing clear and blue skies in your way to Machu Picchu but it can be difficult because of the mud produced for the intense rains. So, take the precautions of the case.
Just designed for travelers without a fear of height or bold spirits who want to feel the freedom of being part of the magical Peruvian Andes. The Sacred Valley of the Inca in Cusco offers huge adventure chances to practice this adventure sport.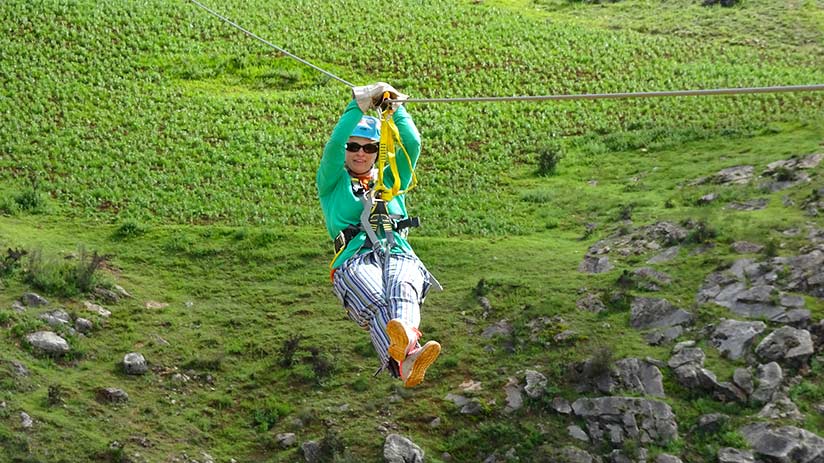 Zip line Sacred Valley provides you with the opportunity to feel like a bird flying with the breeze through green imposing Andean mountains.
The best time to practice this adventure sport is from April to October.
*The weather will be colder and windy, so bring proper clothing and comfortable shoes. 
Peruvian Jungle
On the other hand, our Amazon offers many activities to do, such as rafting or canoeing, canopy tower or walkway, boat around Oxbow lakes (a U-shaped lake, which creates a free-standing body of water) and more.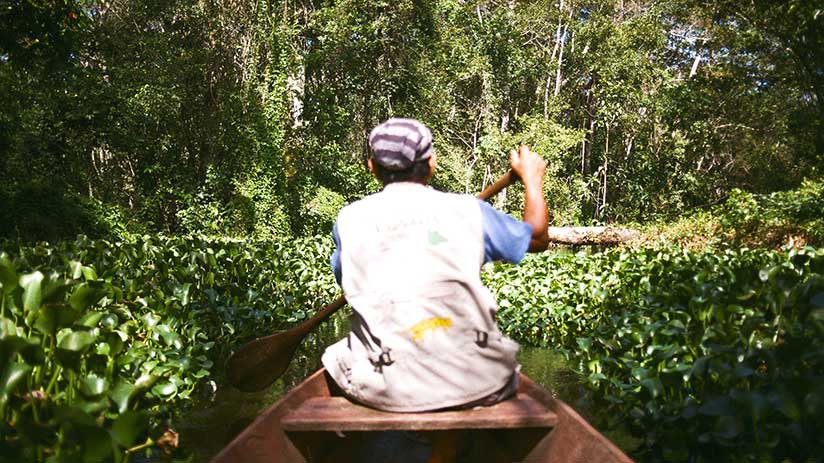 The Peruvian Amazon is slightly seasonal, so travel around is a matter of traveler's preference. It divides into two seasons: The rainy or the high-water season, from November to April (January and February are the rainiest months). During this period, you will get a huge chance to find and see wildlife. Also, for the high-water level caused by the intense rains, lagoons and lakes are formed throughout the jungle.
And the dry or low-water season, from May to October which is the warmer season in the Amazon. You will have better trail conditions to explore the dazzling jungle on foot. It sounds like an unbeatable experience, isn't it?
In conclusion, with a variety of climates and many cool things to do, any time is the best time to visit Peru, don't you think?
---