Are you a foodie? Do you love to eat and experience new taste sensations every time you travel? Many people do it and now Peru is one of the main gastronomic destinations on the planet. And with three restaurants in the top 50 in the world, Lima is considered the ideal place to try Peruvian cuisine. Especially if you want to experience five-star cuisine, and not only in Peru but also in South America. However, Lima is not the only place to discover delicious food during your trip to Peru, Arequipa is also becoming a gastronomic destination. In the white city, the typical restaurants of Arequipa are known as Picanterias. Here you will find all the local specialties to try, but keep in mind that the sizes of the plates are large, so go with a lot of appetite. For this and much more, Machu Travel Peru will give you some suggestions on the typical dishes of Arequipa that you should not miss on your trip.
Some of the best dishes of Arequipa
TEST THE STUFFED ROCOTO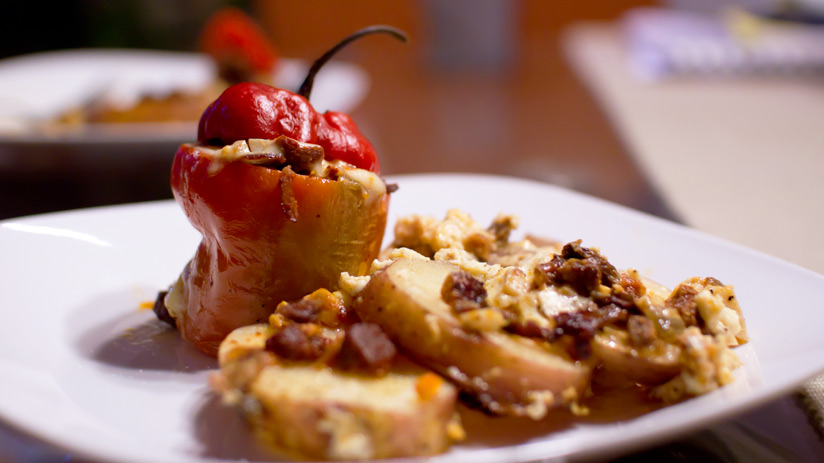 If you are going to be part of a walking tour in Arequipa, you will most likely hear about Rocoto Relleno. Rocoto Relleno is considered the star dish in Arequipa. It is made with red bell peppers that are cleaned and the seeds are removed. Then the bell pepper is stuffed with minced meat, peanuts, boiled eggs, olives, cream cheese, and milk, and it is baked in the oven, when it is ready it is usually served with potatoes. This is one of the best dishes in Arequipa and a dish that you cannot overlook. The dish is somewhat spicy, but when cooked in water and vinegar it loses a bit of its characteristic heat.
EXPERIENCING THE OCOPA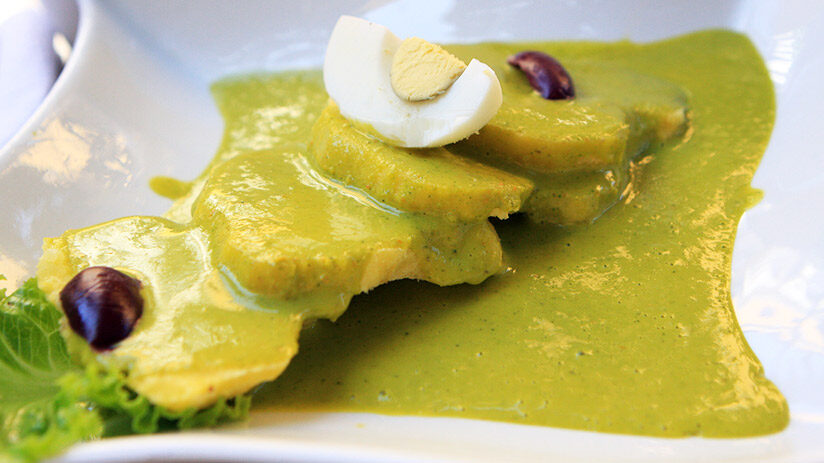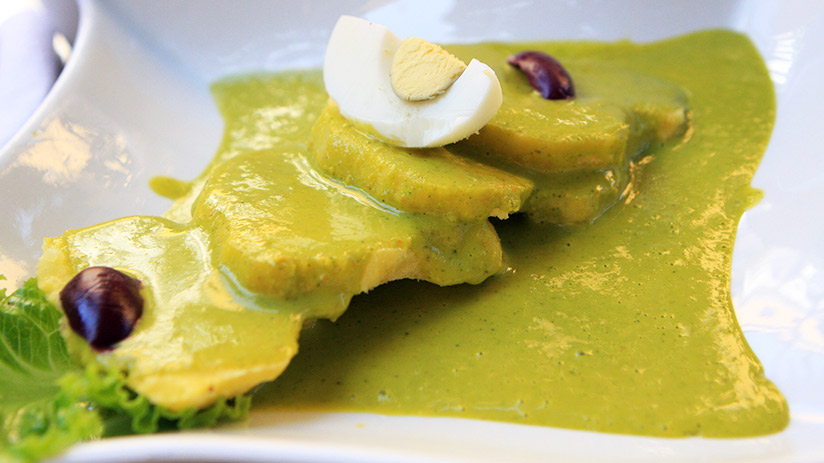 Ocopa, this dish is usually served as an appetizer sauce on boiled potatoes. Normally the potatoes are covered with a cream-based on yellow chili, onion, garlic, cream cheese, and a spice called Huacatay. All the ingredients are blended with dry bread, giving shape to this incredible and unique Arequipa sauce. Usually, the most popular dish that Ocopa carries is also served with boiled eggs, olives, and lettuce. This is one of the best breakfasts before leaving for a Colca Canyon tour. One of the delights that you cannot miss on your next trip to the "White City".
ENJOY THE ADOBO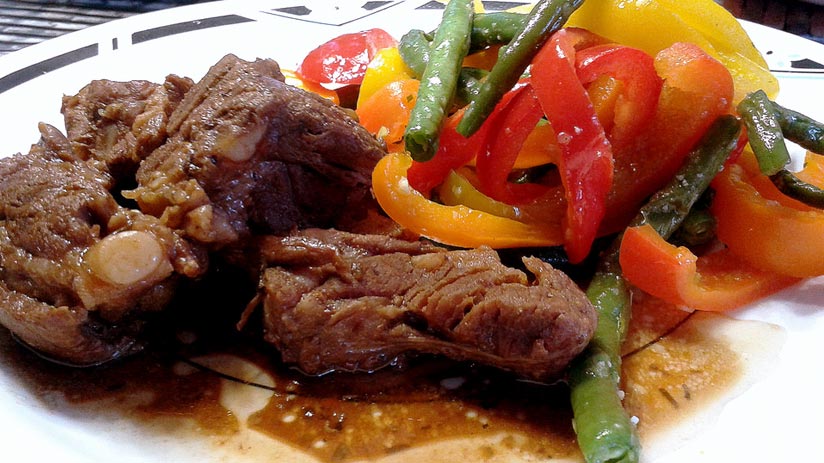 No trip to Arequipa would be complete without trying the traditional soup known as Adobo. This soup is served throughout Peru but is best prepared in Arequipa. It has pieces of pork marinated in chicha (an ancient Inca beer) to later be cooked with vinegar, hot peppers, and spices. Regularly, this dish is prepared in a clay pot that enhances the flavor. It is served with bread to accompany and push the different pieces of meat. This soup is traditionally served in the morning for breakfast. A good option before leaving to visit the beautiful Arequipa tourist attractions.
HELP YOURSELF TO THE CHAIRO SOUP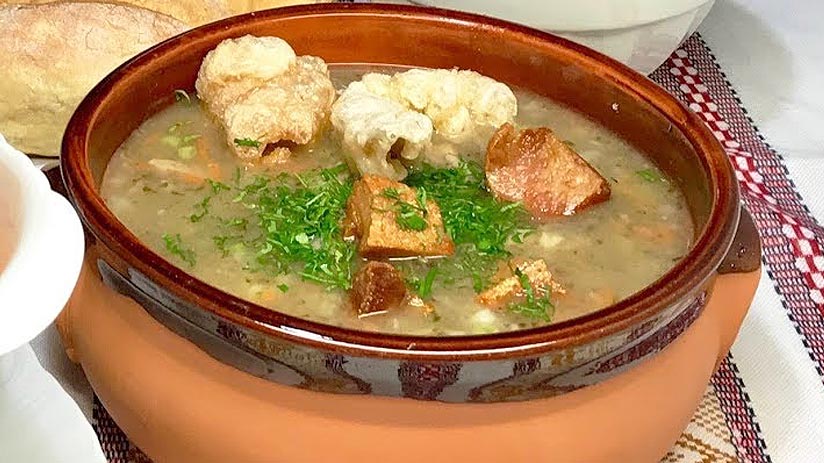 Another soup to try and mention that may not be to everyone's liking is Chairo's soup. One of the best options to enjoy after visiting the many museums in Arequipa. This soup consists of beef broth, yellow bell peppers, garlic, onion, spices, black potatoes, and toasted corn. The taste is different from other soups but it is worth a try. This traditional soup could be considered a mandatory dish to try among the different dishes of Arequipa.
APPRECIATE THE CHUPE DE CAMARONES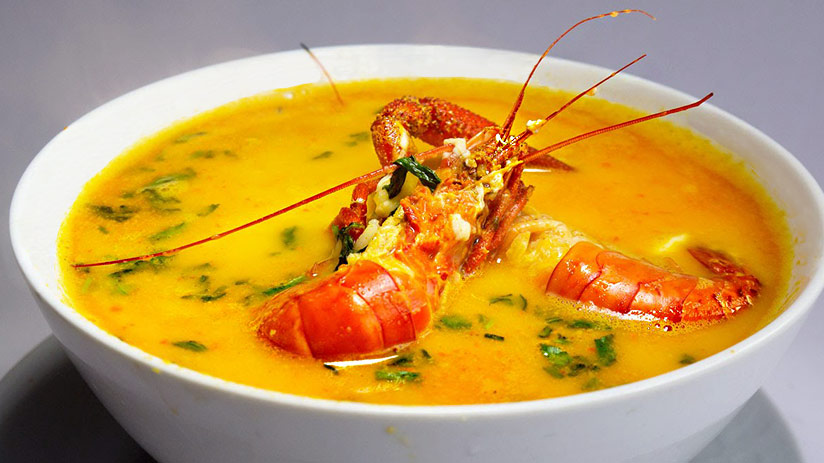 Before staying at the various hotels in Arequipa, it is a good option to try one of the most delicious delicacies. The wonderful and delicious Chupe de Camarones is a must-try when visiting Arequipa. This incredible stew is a mixture of shrimp, dried red chili peppers, eggs, yellow potatoes, rice, fresh cheese, and milk. It is generally served in large proportions, so it is better that you come prepared. The dish can be found throughout the region and is one of the typical dishes of Arequipa.
DELIGHT YOURSELF WITH THE DELICIOUS CUY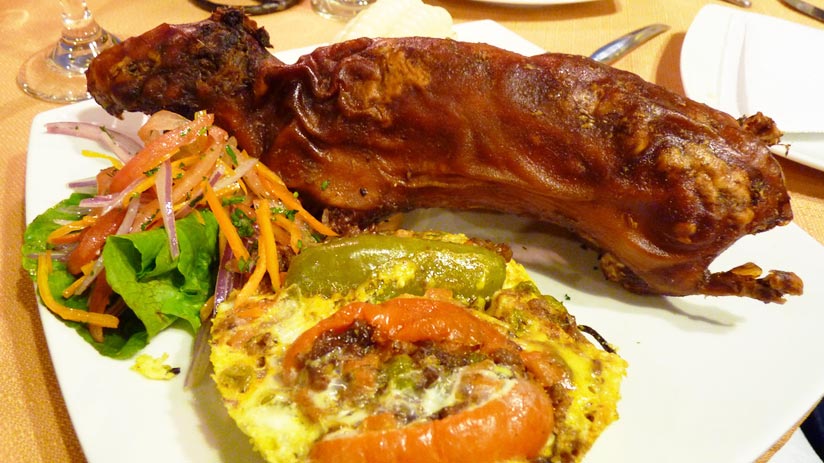 If you can beat the different dishes of Arequipa that you are eating, then you have to try the Cuy. Cuy is a traditional dish in Peru that is usually served on special occasions, such as national or religious holidays. It is generally prepared fried, although some also dedicate it to be roasted. This dish is served with corn, potatoes, and a salad consisting of mint and onion. Many times it can be a somewhat peculiar dish, especially if it is served complete. Being able to taste the Cuy, is without a doubt, one of the best things to do in Arequipa. If you are a foodie, you will love it.
MEET THE SOLTERO DE QUESO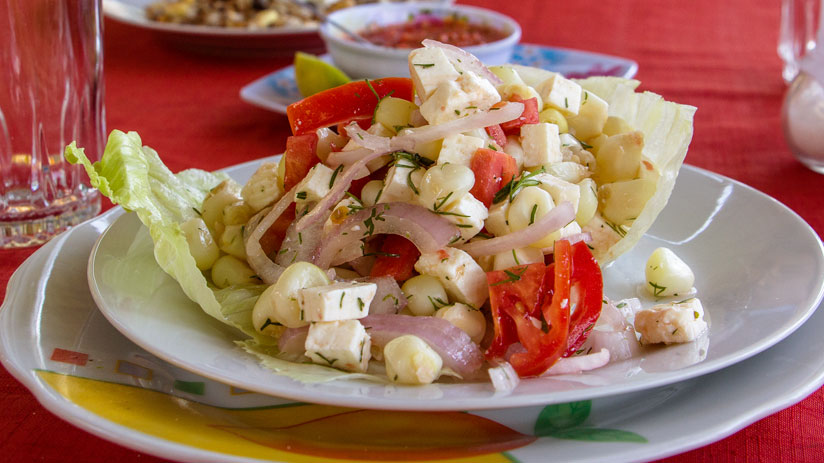 If you are a vegetarian then you don't have to worry. There is a growing popularity of vegetarian restaurants around many regions of the country and Arequipa is no exception. And although there are not many typical dishes that are exclusively made from vegetables, there is one that may surprise you. We are talking about the dish called Solterito de Queso. This is composed of a fresh salad of fresh cheese, beans, onions, olives, tomatoes, and chili. This salad is one of the most refreshing dishes, especially in the summer.
SWEETEN YOURSELF WITH THE QUESO HELADO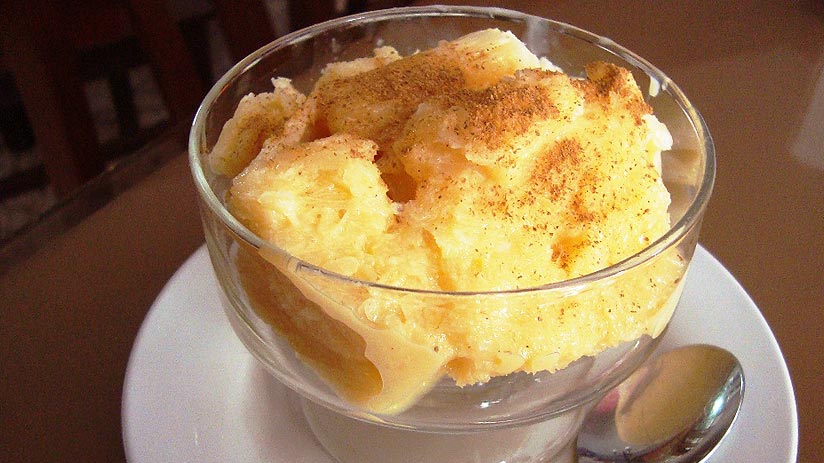 Arequipa is also home to some of the best desserts that you must try. Among the most famous that Arequipa offers you can find the Queso Helado or frozen cheese in English. This is made from evaporated milk, condensed milk, vanilla, and sugar. Something like ice cream, it is sold on street corners and in restaurants, very refreshing on a hot day. One of the most delicious delicacies to try after enjoying the different dishes of Arequipa.
DON'T FORGET THE DRINKS OF AREQUIPA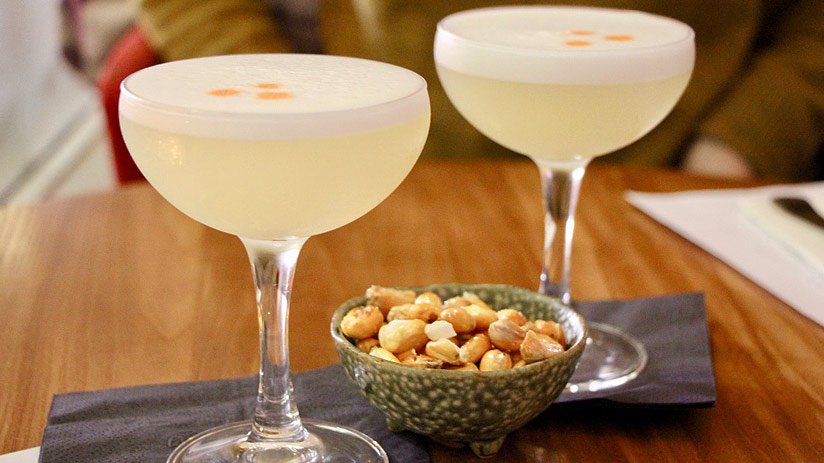 Food is not the only thing that abounds in the White City, Peruvian drinks and cocktails are also worth trying. What better way to try some of the Arequipa drinks after the different tours in Peru. Try the beer in Arequipa, some say it is the best in Peru. No visit to Peru is complete without first trying the famous Pisco Sour, the country's most emblematic drink. There is also the Anis Najar that must be drunk after to settle the meal. Anis Najar is a form of anisette (an anise-flavored liqueur) that is made in Arequipa. Arequipa is also famous for its delicious chocolate, thanks to the La Ibérica factory that produces many incredible bites to try.
"TRAVELING IS FOOD FOR THE SOUL"
We hope we have to whet your appetite a bit and have encouraged you to get to know Arequipa. These are just some of the best dishes of Arequipa, but they are not all of them. To know the true flavor of the White City it is better that you know it for yourself. We hope together with the experts of Machu Travel Peru to have been of help. If you want more information about our trips, you can consult with our qualified advisers.
---