Are you a foodie? Do you love to eat and experience new taste sensations every time you travel? Many people do and Peru now is one of the top food destinations on the planet, with three restaurants in the world top fifty, Lima is considered the place to go if you want to experience five star cuisine not only in Peru but also in South America. However, Lima is not the only place to discover the delicious food during your Peru travel, Arequipa is also becoming a food destination. In the white city, the typical Arequipa Restaurants are known as Picanterias. Here you will find all the local specialties to try, but be warned the plate sizes are large so go with a big appetite.
Machu Travel Peru will give you some suggestions about what you should not miss on your trip to Arequipa.
Considered the signature dish in Arequipa is Rocoto Relleno. Made with Red Peppers that are cleaned and the seeds removed, then the pepper is stuffed with chopped meat, peanuts, boiled eggs, olives, cream cheese and milk, and baked in the oven, when is ready served with potatoes.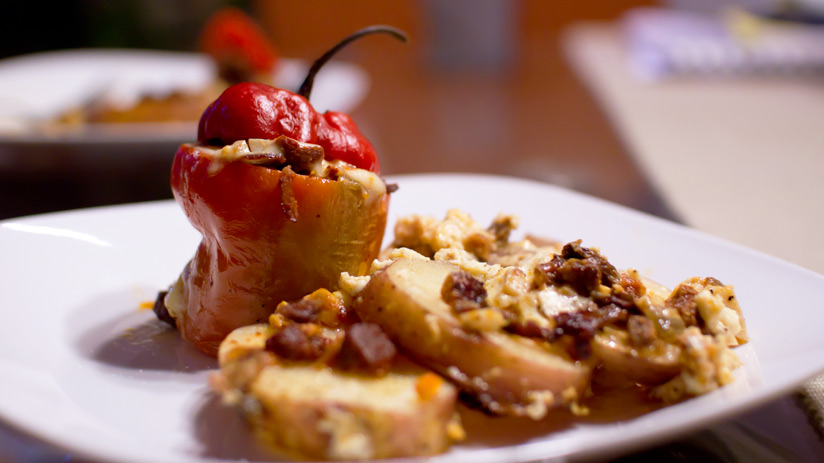 Ocopa, this dish normally served as an appetizer is boiled potatoes covered with a cream made from yellow hot pepper, onion, garlic, cream cheese and a spice call huacatay, blended with dry bread, the plate is also served with boiled eggs, olives and lettuce.
No trip to Arequipa would be complete with trying the traditional soup, Adobo, this soup is served all over Peru but it is better in Arequipa. Featuring pieces of pork meat that have been marinated in chicha (Inka Beer) and cooked with vinegar, hot peppers and spices, normally cooked in a clay pot which enhances the flavor and served with bread, this soup is traditionally served in the morning for breakfast.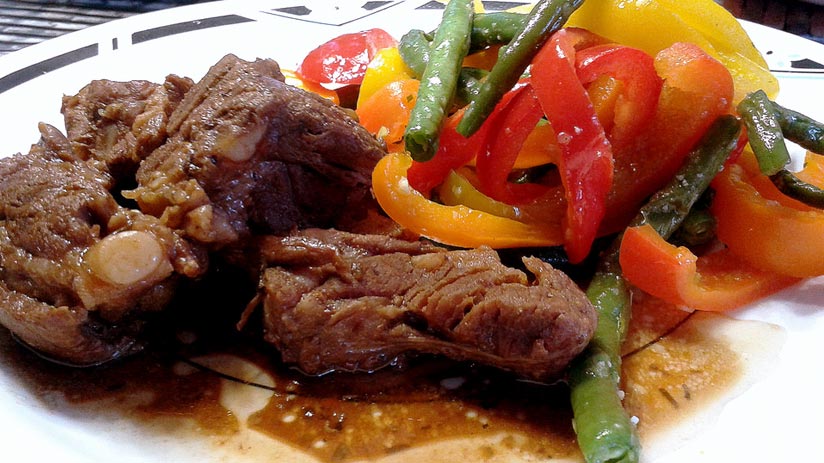 Another soup to try which to mention which may not be to everyone's liking is Chairo, consists of beef broth, yellow hot peppers, garlic, onion, spices, black potatoes and corn, the flavor is different than other soups but is worth a try.
The delightfully delicious Chupe de Camarones is a must try when visiting Arequipa, this amazing stew is a mixture of shrimp , dried red chili peppers, eggs, yellow potatoes, rice, fresh cheese and milk, generally served in large proportions the dish can be found all over Arequipa.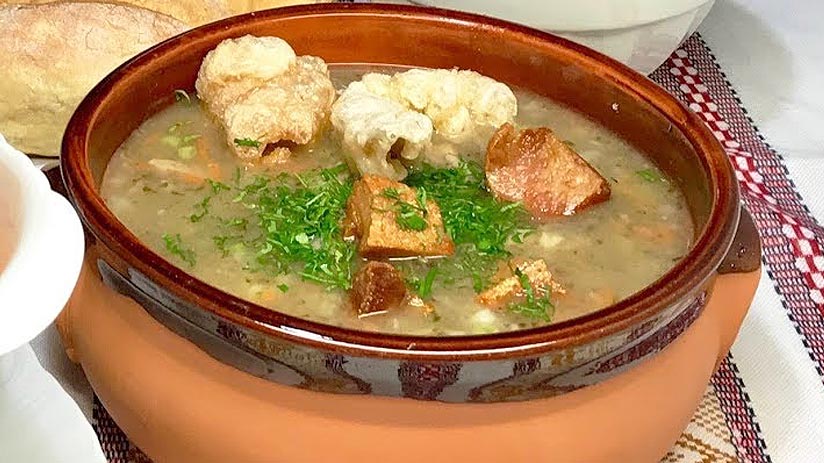 If you can get over what you are eating than try the Cuy or Guinea Pig, a traditional dish in Peru normally served on special occasions, generally fried the Guinea Pig is served with corn, potatoes and a salad that consists of mint and onion. Try if you are game.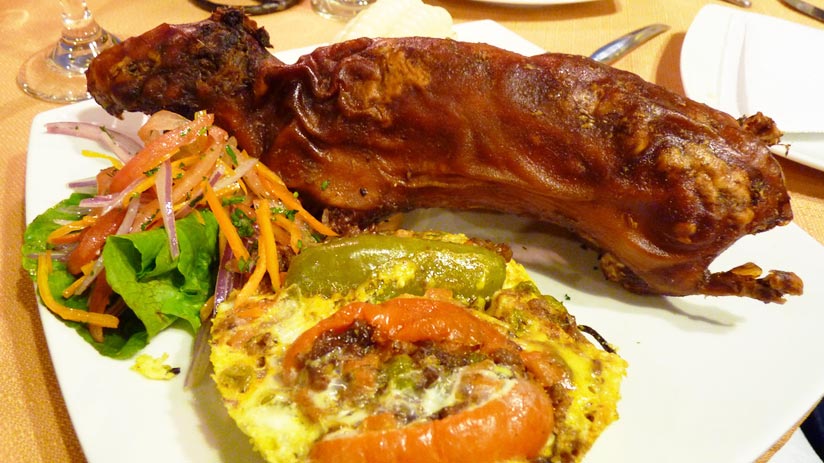 As Arequipa is not far from the coast, seafood is also fresh and available; there are many fish dishes to try and especially the fried trout, delicious for the fish lovers among you.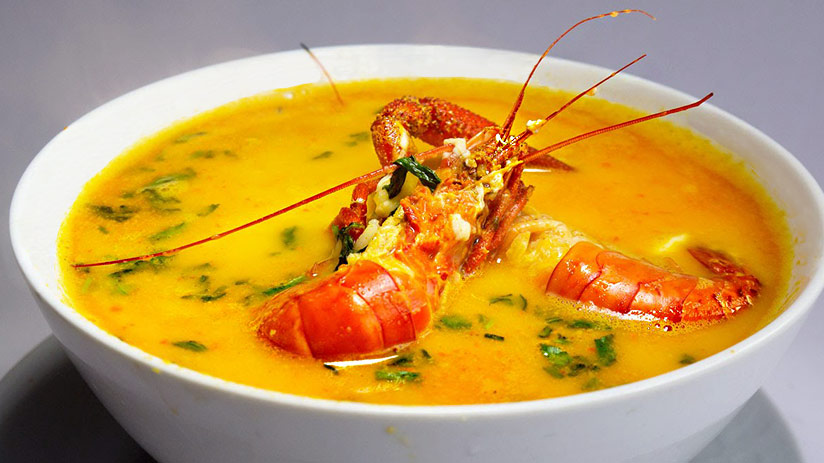 For the vegetarians, salads and vegetables are not generally part of the Peruvian culture, but in Arequipa, you will find a dish called Soltero, a fresh salad of fresh cheese, lima beans, onions, olives, tomatoes and chili.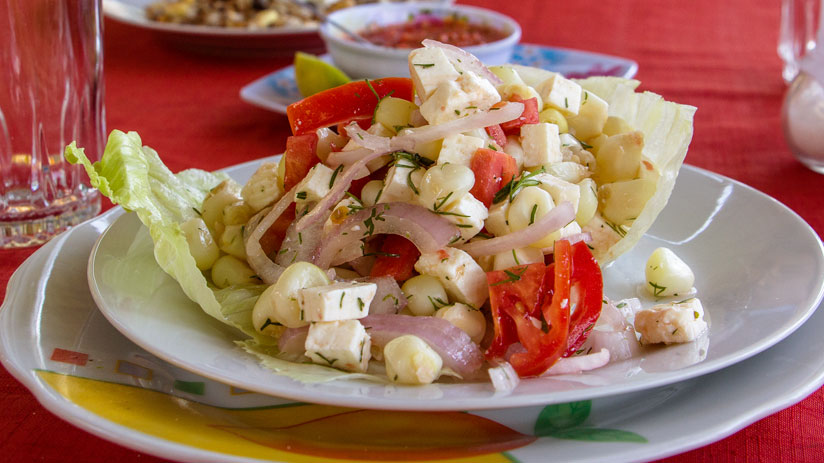 Arequipa has a few desserts that you must also sample, the most famous that Arequipa offers is Queso Helado or frozen cheese in English. Made from evaporated milk, condensed milk, vanilla and sugar. Something like Ice cream, it is sold on street corners and in restaurants, very refreshing on a hot day.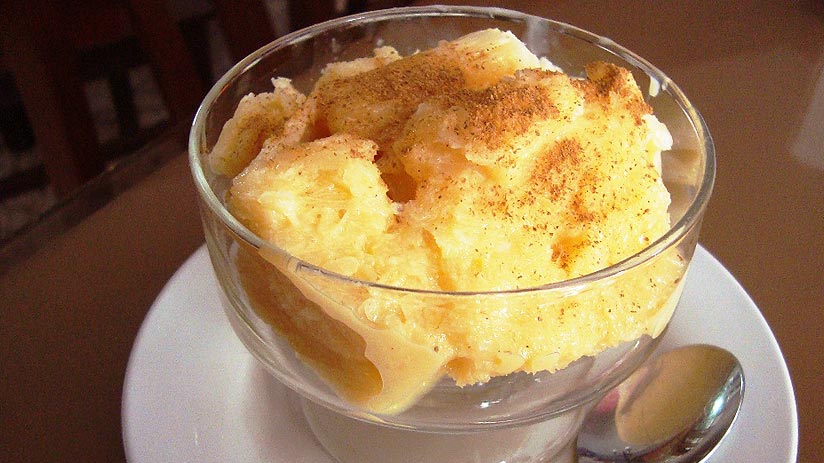 Peruvian drinks and cocktails are also worth a try, try the beer in Arequipa, some say that it is the best in Peru, no visit to Peru is complete with trying the famous Pisco Sour, and also Anis Natar should be drank after a meal to settle the food. Arequipa is also famous for its chocolate with the La Iberica factory producing many delicious morsels.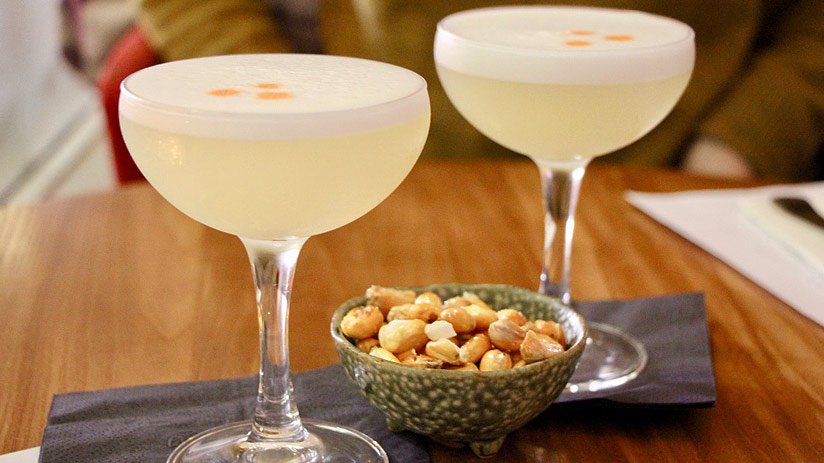 Some restaurants to try in Arequipa on your next visit are ChiCha by Gaston Acurio, located in Santa Catalina Street; this restaurant features traditional Peruvian food with a twist, and some really delicious desserts.
La Cecilia in Arancota Street, is a fun place to hang out on weekends, there is great food and live music that starts around 1pm and finishes in the evening.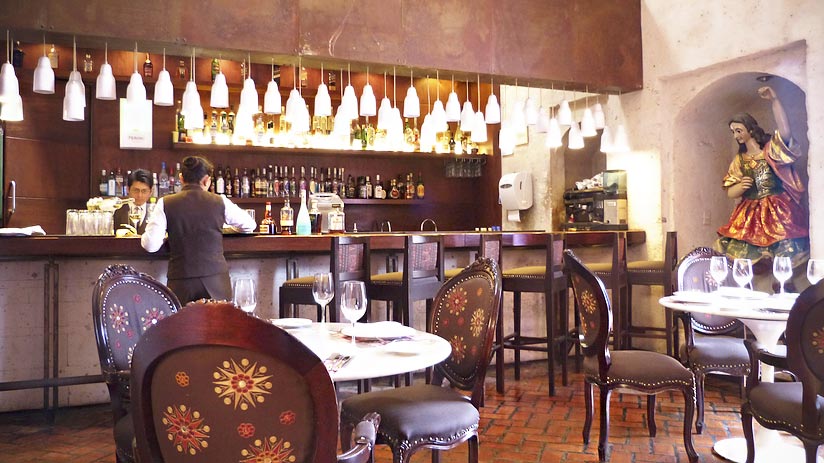 Also try El Cebillano; Calle Misti in Yanahuara, this restaurant has the best Chupe de Camarones in Arequipa.  Fresh seafood is bought from the coast daily. There is a nice patio and the atmosphere is great.
For the best Adobo in Arequipa go to the Plaza de Armas in Cayma.  There are many restaurants there to choose from, especially on Sunday mornings when the plaza is full of locals enjoying their Adobo.
There are many more Arequipa restaurants to try so ask the reception of your hotel for recommendations.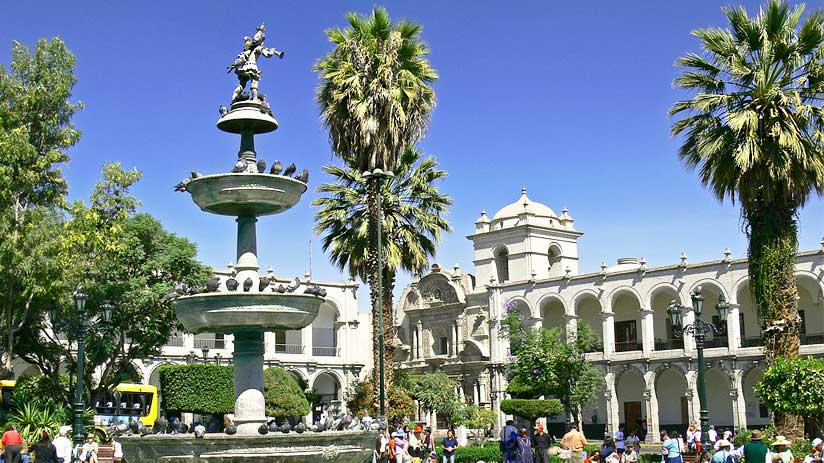 While in Arequipa on your Peru Holidays travel just outside the city and walk one of the fabulous Colca Canyon Treks. The canyon is considered one of the deepest in the world and is a marvel of Mother Nature. There are day and longer treks on offer, an experience of a lifetime.
Not only are the best restaurants in Lima Peru, Arequipa is also a destination for the foodie and should be included on any trip to Peru. Book your Arequipa tour today.
---