All those travelers eager to undertake their new adventures can count on us for all their plans. For this reason, together with Machu Travel Peru, we have prepared a small article on the best way to get to Machu Picchu. The archaeological complex is a tourist attraction without parallel or comparison, even more so if we say that there is no single way to get there. Those who are unaware of the citadel have to know that there are various ways to get to know it. From more adventurous options to others that are totally relaxed and comforting.
Depending on your budget or your available time, you can enjoy incredible landscapes full of magic. Throughout the area, you will find how two native environments of the country combine to give life to this imposing destination. You will find a place surrounded by mountains and cloud forests almost bordering the Peruvian jungle. The combination of landscapes and history that surrounds the archaeological complex makes this one of the Wonders of the World.
WHICH IS THE BEST WAY TO GET TO MACHU PICCHU?
Today, we will mention 5 ways to get to the citadel. All of them are incredible and have their unique perspective that complements the Machu Picchu guided tour. Some of these routes may have points in common and all are directed towards Machu Picchu. Certain routes can be challenging and difficult, while others can be much more relaxed and even luxurious.
THE INCA TRAIL
The Inca Trail is a tour known to many. It is one of the most popular hiking routes among tourists. Considered one of the best Machu Picchu tours available. Those who dare to experience it can enjoy how the ancient Incas were heading towards the citadel. Normally, it lasts 4 days and 3 nights, but there is another variant that starts later and it is only 2 days. If you have enough time you can not miss this wonderful experience.
The Inca Trail to Machu Picchu includes the trek itself, camping gear, guide, three meals, entrance to Machu Picchu, and transport back to Cusco. For those who wish they can have some extra amenities for a price. Keep in mind that this route is highly demanded by tourists, so it is advisable to book your ticket months in advance. Prepare to wake up with landscapes where green dominates and the skies have no limits.
THE SALKANTAY TREK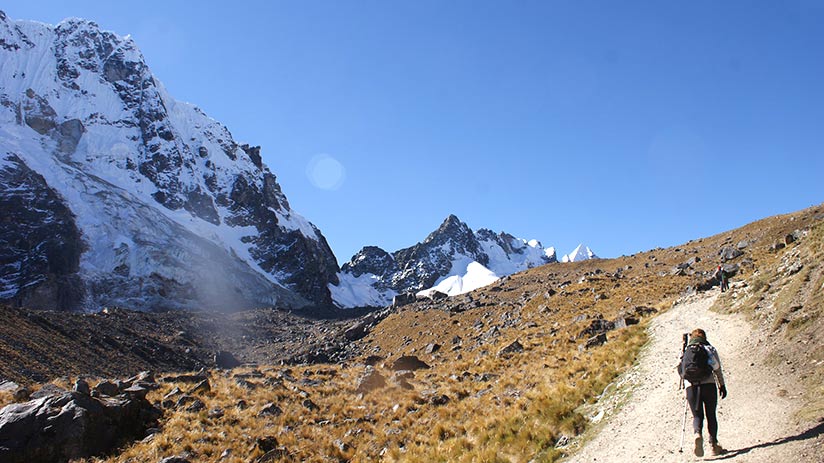 The Salkantay Trek is an excellent option for those looking for something even more challenging than the Inca Trail. It is a less popular but much cheaper alternative. It is the best way to get to Machu Picchu by including an experience similar to the Inca Trail but with much more variety of scenarios. From tropical areas to snowy peaks, a wide variety of incredible landscapes to behold. It is approximately 55 kilometers long and its highest point is 4600 meters above sea level. This hike, unlike the Inca Trail, has no limitations on permits, making it possible to reserve it only a few days in advance. It is a great option if there are no longer permits for the Inca Trail. This incredible experience lasts approximately 5 days and 4 nights. Unlike other routes, this one ends in Aguas Calientes.
INCA JUNGLE TREK
Those who are not necessarily looking for a hiking route but want an adventure like no other, this is an excellent option. It is the best way to get to Machu Picchu by having endless activities for people with an eye on the adventure. This trek begins by climbing to the top of Abra Málaga, which is 4316 meters above sea level. There you will put on the protective equipment and ride a mountain bike on 2 kilometers of winding roads. You can also experience rafting, zip-lining and other adrenaline-filled activities.
BY CAR OR BUS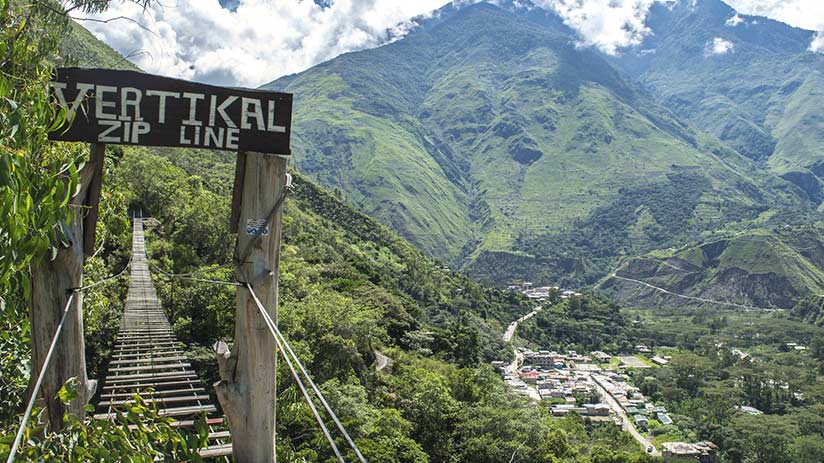 In case you are only enjoying a Machu Picchu day trip from Cusco, the ideal is to go by car or bus. This is one of the cheapest and fastest options if you have limited resources. Keep in mind that the car and the bus do not necessarily leave you near Machu Picchu or Aguas Calientes. These will leave you by the Hydroelectric power station that is connected to Machu Picchu town by a train line. Normally those who choose this option decide to make this small path on foot. The walk itself lasts about two or three hours depending on your pace, but you will be surrounded by incredibly beautiful landscapes to observe.
BY TRAIN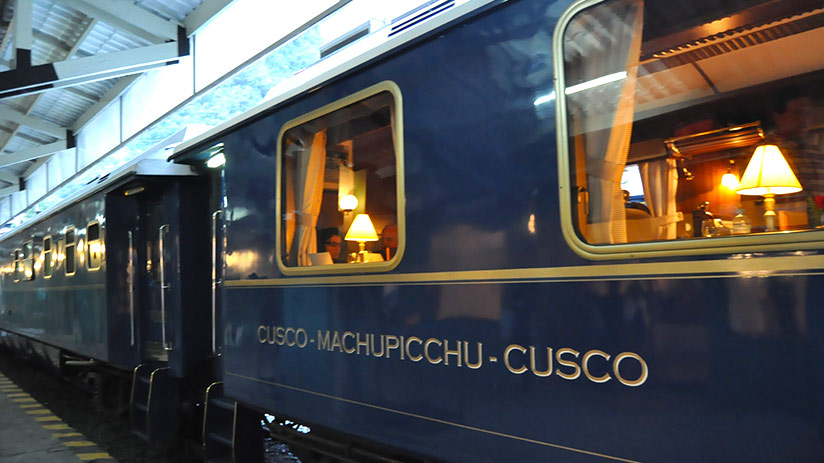 Traveling by train is the best way to get to Machu Picchu. If you don't have too much time, and you don't want to walk to Aguas Calientes either, then you can take a train to Machu Picchu. The price of the ticket varies according to the reservation time, the chosen time and the type of train you want. You can choose a simple option or a totally luxurious one like the Belmond Hiram Bingham.
TO CONCLUDE…
These are the different ways to get to the long-awaited Machu Picchu. In case you want to complement your tour, you can choose routes such as the Machu Picchu mountain and Huayna Picchu mountain among others.
To get to Machu Picchu you have several ways, from economic to some more exclusive. Everything will depend on the time and resources you have to enjoy this wonderful tourist attraction. Machu Travel Peru hopes to have been of help for your next plans. We will be waiting for you in the Andean country.
---