If you are planning a trip to Peru, it is good that you know all the travel methods that exist throughout the country. The good thing about Peru is that practically all destinations have local flights. But in case you are looking to appreciate more the landscapes and views, there are other possibilities available, from trains, buses, public transport and even, if you wish, rented cars. Everything will depend on how you want to experience the beautiful scenery of the Andean country and your budget. Many times some tourists have a very short time to visit most places and attractions, then it is good to know all the available possibilities. That is why together with Machu Travel Peru we have prepared a small article on the best way to travel in Peru.
If you are outside of South America, then flying is considered the best way to travel in Peru. But in case you are already in South America, there is the possibility of ground transportation. Most Peruvians and foreigners usually choose to tour the country by bus. It is the cheapest option although it can take you some time; the great advantage is the possibility of enjoying the many landscapes that Peru has to offer. In the same way, these are just some of the ways of touring the country. You will find that there are other more attractive and exclusive options.
HOW TO TRAVEL IN PERU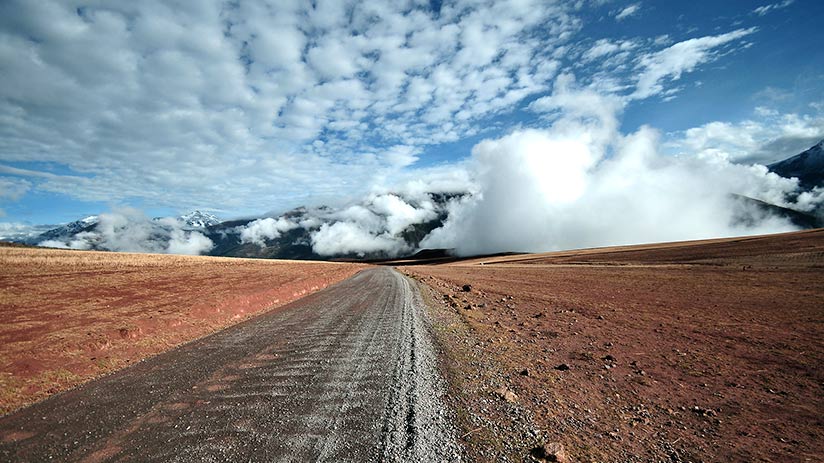 If what you are looking for is to travel around Peru, there are many things to consider. Normally tourism in Peru gives many options for those seeking to know the attractions and destinations. Some pre-scheduled trips include transportation options except for certain flights.
We, as a tour operator, in most of our Peru vacation packages include certain transports such as buses and others. In the same way, if you are traveling from abroad we can facilitate the reservation of your plane tickets. Traveling within Peru is a beautiful and truly valuable experience. If you find yourself with the time available to enjoy the landscapes, we recommend that you do it by bus.
TRANSPORT METHODS
AIRPLANE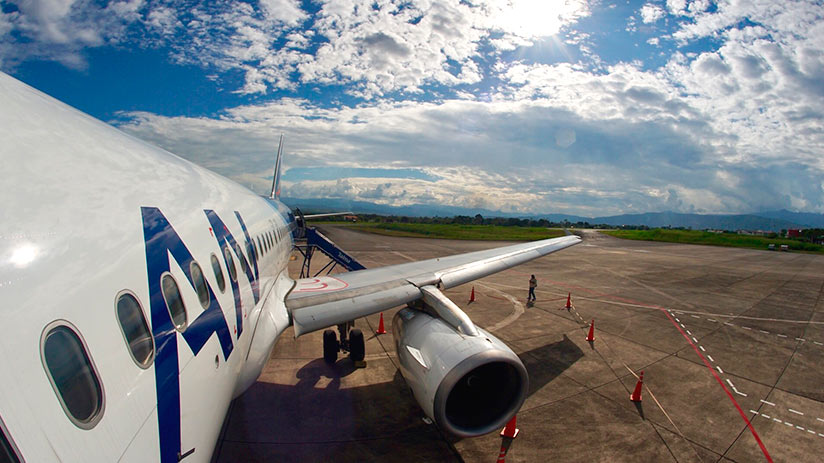 Taking into account that Peru usually has very long distances from one location to another, local flights are an excellent option to save time. Even the prices of local flights are usually not that expensive and can be compared to intercity bus tickets. Depending on the season, prices will also change. So if you are looking for the best season to go to Peru, it will depend on how you want to experience your vacation and the budget you have. Still, being able to fly through the country is considered the best way to travel in Peru. You can reach your destination in a matter of hours and be able to visit the attractions without feeling so tired.
TRAIN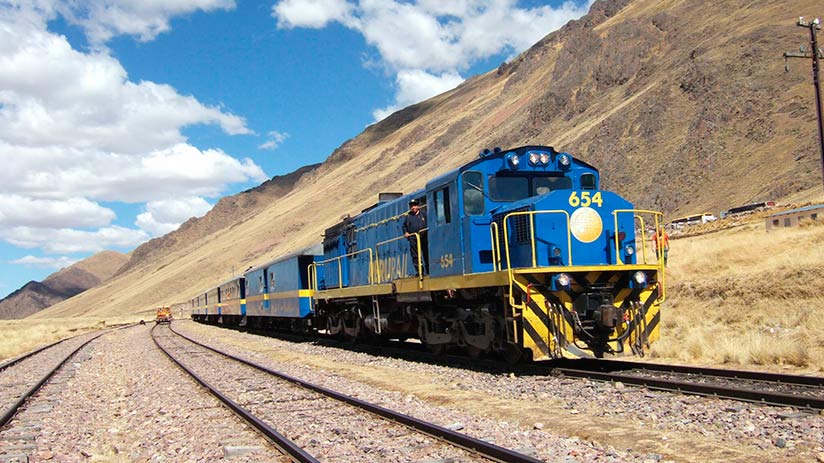 When you think of moving around Peru, one of the classic and magic options is to be able to travel by train. Normally, the best time to visit Peru will depend on you and how much you want to enjoy the landscapes that surround the trip. If you are going to visit the Andean Country, then you have to have a train trip within your itinerary. It is not normally the fastest way to travel, but depending on the company, you may have certain important amenities and exclusives. All this without mentioning the beautiful landscapes that you can enjoy during the journey. Some of the best-known examples are the Central Railroad that goes from Lima to Huancayo inclusive and back. Then there is the beautiful and exclusive option within Cusco to travel to the vicinity of the well-known Machu Picchu archaeological complex. Being able to travel by train is considered one of the best ways to travel in Peru.
BUS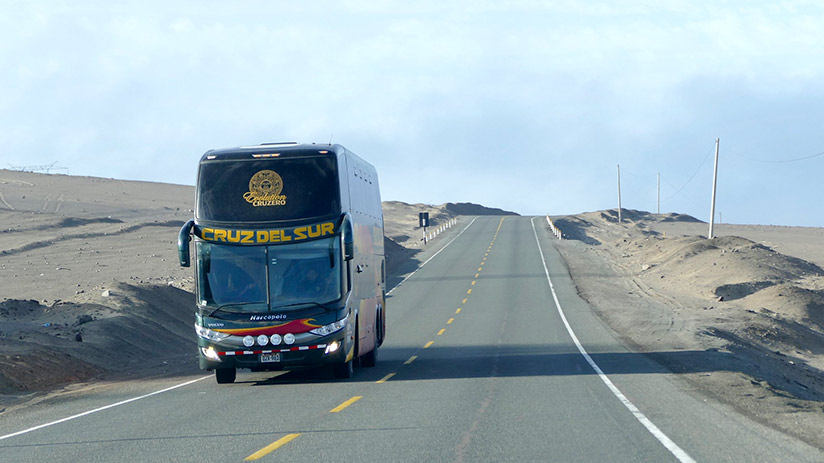 In terms of price, regularity, efficiency, and range within the country, the bus could be considered the best way to travel in Peru. You have luxurious options and other cheaper ones. Locals and some backpackers usually prefer to travel by bus due to their low fares and high regularity. Normally to get a ticket there are no difficulties, you can do it in the different virtual and physical branches offered by the many companies. Similarly, if you plan to make intercity trips it is advisable to do it in advance. On the other hand, for local trips, simply buying your ticket on the same bus will suffice. There are companies known as Cruz del Sur that offer onboard facilities inside the buses making your trip much more pleasant.
RENT A CAR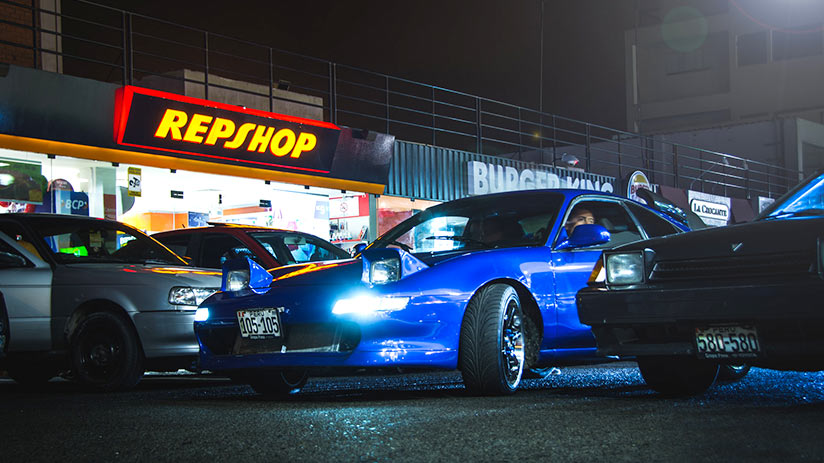 Another method of traveling around the country is to rent a car. This option is highly recommended for those who are more independent and like to go at their own pace. The costs are practically the same as in North America or Europe. In case you're wondering: is Peru safe to travel? Your answer is a big yes. You will not have to worry about your safety on the road while you are informed about the laws of the country.
"IT IS BETTER TO TRAVEL WELL THAN TO ARRIVE"
As you can see there are many ways to enjoy your trip. Some ways are more exclusive and others are simply cheaper. Depending on your available time or budget, you can enjoy more than one way to travel around Peru. Together with Machu Travel Peru, we will be waiting for your prompt visit to the Andean country.
---