Generally, when we are traveling abroad, we want to make sure we look for quality accommodation options. And Peru is fortunate that numerous internationally renowned hotel chains are present in some of its main tourist destinations. But together with the travel experts of Machu Travel Peru, we want to tell you a little about the boutique hotels.
In general, these hotels are characterized by being inside preserved colonial buildings, Spanish-style houses, or giant mansions. It is as if history is mixed with the comforts and luxuries of modernity. Its different interiors are designed and thought to meet modern standards of comfort. While these are harmoniously complemented by the picturesque colonial facades. And that is why we have prepared a small list where we have endeavored to summarize the best boutique hotels in Lima.
The greatest boutique hotels in Lima to spend the night in
1. HOTEL B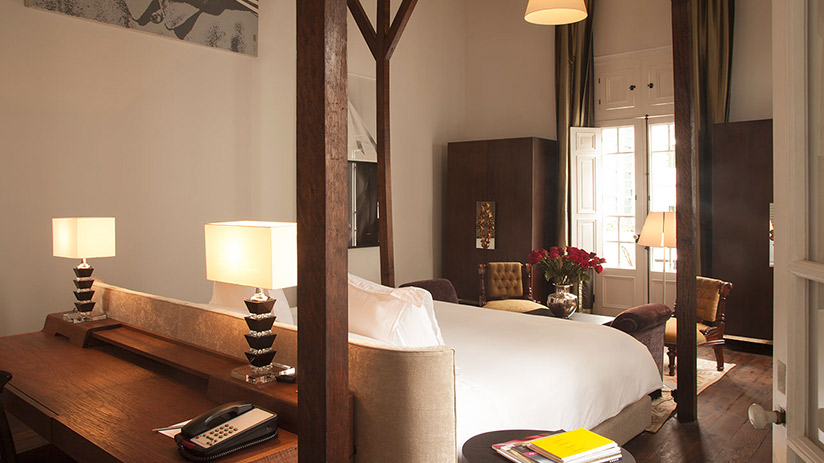 We believe that among the different boutique hotels in Lima, Hotel B is one of the best in its class. It is located within the lively Barranco district, a neighborhood full of excellent restaurants, museums, and art galleries. Hotel B is an elegant themed historic building designed by a French architect named Claude Sahut. Thanks to the fact that it is located in one of the most romantic and touristic districts of Lima, it is considered one of the best places for romantic getaways. The Hotel has an amazing restaurant and a beautiful bar, as well as a distinguished terrace where you can enjoy a few drinks alongside the inexhaustible sunrises. A great option to return to after enjoying the many day trips from Lima.
2. ATEMPORAL HOTEL
In general, boutique hotels are designed to offer a much more personal, private, comfortable, and homelike experience. That is why we believe that the Atemporal Hotel is one of the best options for boutique hotels in Lima. This small hotel is characterized as a warm and intimate hideaway with a sophisticated touch that welcomes all its guests like family. This 1940's mansion offers a great retreat from the bustling Peruvian capital. It is located in the heart of the Miraflores district, a short distance from the best commercial areas of Lima. Thanks to its strategic location in one of the most touristic districts of Lima, you can take advantage of the hundreds of tours to the Lima art museum and other great attractions of the city.
3. ANTIGUA MIRAFLORES HOTEL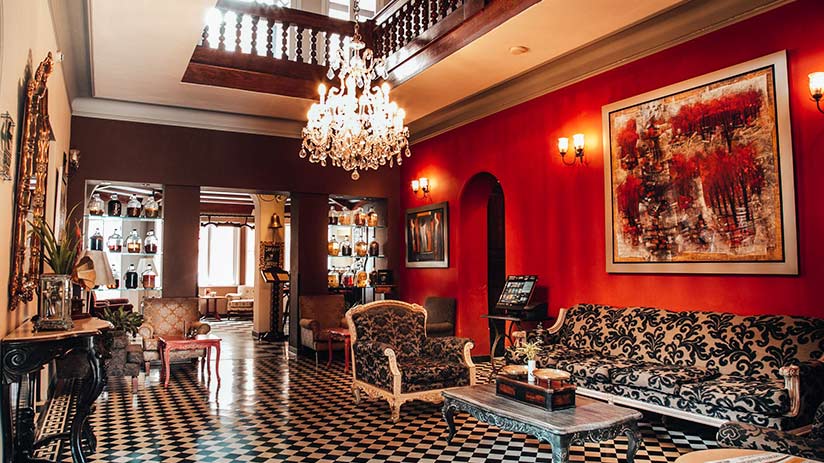 This incredible boutique hotel is an introduction to the rich cultural heritage of Peru. Located a few meters from the best restaurants in Lima, in the heart of vibrant Miraflores. It can be a great starting point for those looking to get to know the Peruvian capital. You will be able to enjoy the elegance of a mansion dating from the beginning of the century together with all the comforts and services of a good hotel. The colonial charm trapped in time makes this hotel a living historical work of art, in which tourists can enjoy day and night.
4. IFE BOUTIQUE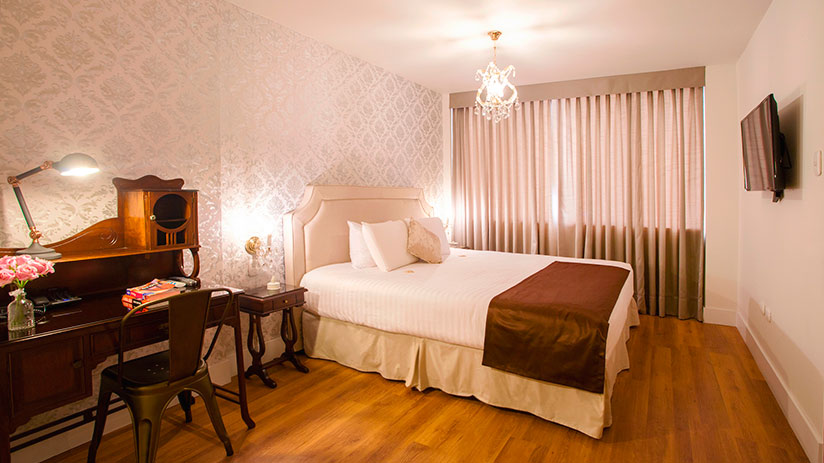 The IFE boutique hotel offers one of the best alternatives for those tourists who are looking for something different from the traditional aspect of Lima city. This hotel offers a unique experience with luxurious nuances within a building with avant-garde design. The hotel's theme is inspired by vintage art, modern comfort, music, and energy. The entire hotel is decorated in a fine eclectic design that will make you feel at home. Perfect for those lovers and adventure enthusiasts looking for temporary refuge.
5. HOTEL DE AUTOR I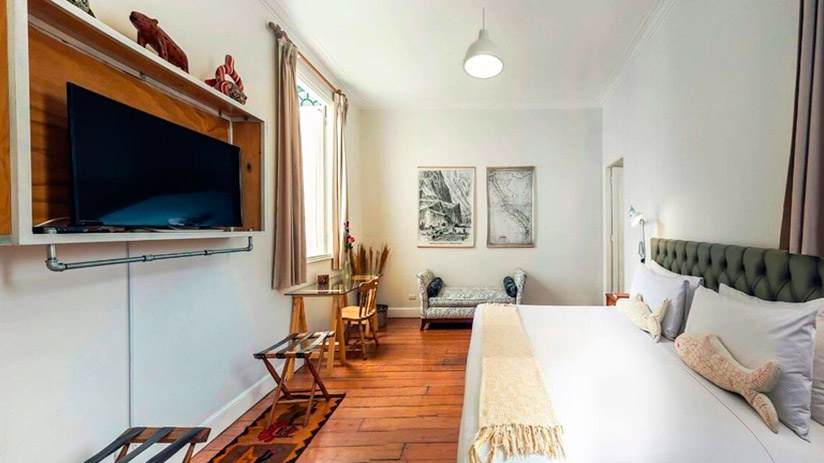 Hotel de Autor is one of the best boutique hotels in Lima where you can feel at home. This luxurious and quiet hotel is located within an enclosed area where you can enjoy privacy. The Hotel has two different locations, both within the Miraflores district. The interior of these mansions is beautifully decorated in a vintage-minimalist style suitable for all audiences. The different rooms offer an intimate place to relax after long tours in Peru.
6. VILLA BARRANCO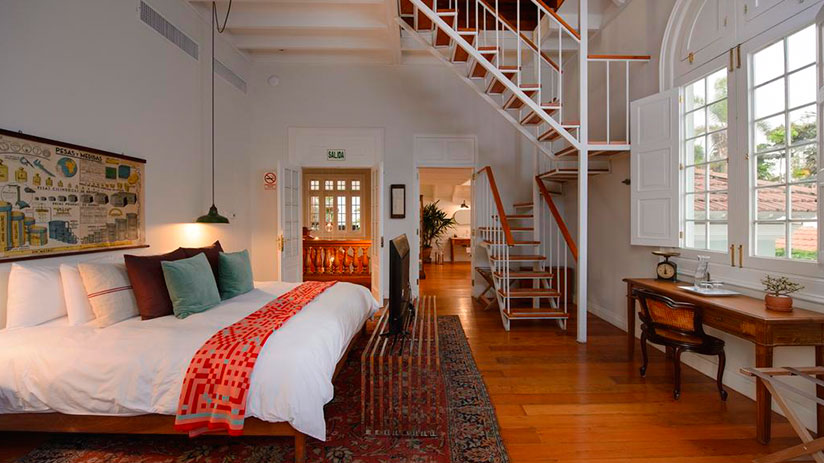 Now if you are just looking for a getaway to relax in the city of Lima, Villa Barranco may be one of your best options. This Republican home was built during the 1920s and its owners have kept the building true to its roots. Villa Barranco has many spacious rooms with high ceilings and French windows. Some rooms have a personal garden while others have private terraces. You will be able to enjoy the beautiful sunsets that descend on Barranco while trying the different traditional drinks. A great option to rest after a large tour of the Plaza de Armas of Lima.
"ONE'S DESTINATION IS NEVER A PLACE, BUT A NEW WAY OF SEEING THINGS."
Keep in mind that these are just a few examples of the best boutique hotels you can find in Lima. Many other less well known or famous options can also be just as surprising and amazing. Lima is a city full of buildings with old-world architecture, so it is not surprising that there are many more alternatives than those mentioned. We hope together with the experts from Machu Travel Peru to have helped you in your search for accommodation. If you need more help regarding your next stay, you can consult with our qualified advisors.
---