Choquequirao is one of the most surprising archaeological sites after Machu Picchu, it could even be considered the younger brother of the Wonder of the World. The only way to get to this incredible site is through a 4-day trekking hike. The reward that this trek brings is comparable to that of the Inca Trail, full of amazing landscapes and accompanied by one of the most amazing Inca ruins. That is why together with the experts from Machu Travel Peru we have prepared an article with everything you need to know about the ruins of Choquequirao. It is one of the best alternative or complementary tours to Machu Picchu. If you have enough time, we highly recommend that you undertake this route.
Choquequirao ruins: The secret alternative to the beautiful Inca citadel
DESCRIPTION OF THE RUINS
Choquequirao is one of the most remote Inca ruins located in the Peruvian Andes. The site is an ancient architectural site that stands at an altitude of 3,050m (10,000ft). The site rises above the Apurímac river canyon and rests on a flat hill. The information indicates that it was built between the 15th and 16th centuries. It is believed that it probably served as an administrative checkpoint and place of worship. Despite so many centuries that have passed since its construction, 12 sectors of the site still stand, and each one of them has a variety of temples, houses, and baths to appreciate. In spite of being considered a fairly large complex, only 40% of its totality is discernible. Since most of its structures are still hidden underground. Today you can choose to tour these beautiful ruins on your own or with some of our varied tours in Peru.
THE STORY BEHIND THE RUINS
Choquequirao is a settlement of the Inca Empire dating from the 15th and 16th centuries. Although most of the history is theoretical and speculative, there is strong evidence to support that it was built between 1418 and 1471 under the command of Pachacuti Inca Yupanqui. During that period, Cusco was in the process of becoming a great empire, expanding throughout western South America. Some academics suggest that Choquequirao was built as a control point to Vilcabamba, the capital city and administrative center of the new Inca State. When Tupac Inca Yupanqui succeeded his father, the Incas remodeled and expanded Choquequirao to its current size. The site was supposedly abandoned around 1572 when the Spanish authorities executed Tupac. The site was rediscovered in 1710, but it was looked down upon by not finding precious metals around it. Fortunately, it was visited again in 1909 by the well-known Hiram Bingham, where the corresponding excavations were carried out. If you are planning a trip to Machu Picchu, be sure to do a little research on this incredible complex. Perhaps you can choose to visit Choquequirao and learn more about the ancient Inca culture.
HOW TO REACH THEM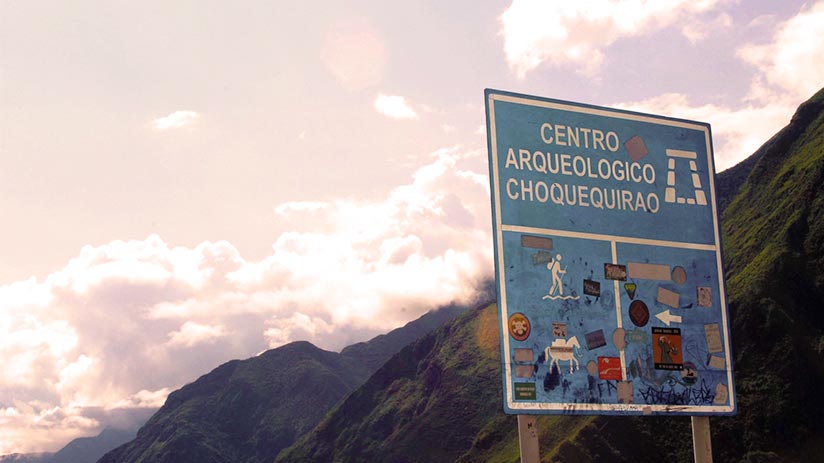 To get to the ruins of Choquequirao it is necessary to do a hiking route of up to four days. At the moment there is no other way to get there, but new future government projects plan to facilitate its access with the installation of a cable car. The hiking trail is a moderate challenge that requires some kind of stamina. Unfortunately, if you are not in good physical condition, it is highly likely that the route will cost you a lot of effort. But this does not mean that it is an impossible route to do. While the hike is low in altitude, it is not easy by definition. Most of the trail involves steep ascents or descents. At some times of the year, the trail can look confusing or you find yourself in inhuman weather. But if you can handle the route and its difficult parts, you will have an unparalleled reward where you can experience one of the least known Inca ruins in Peru.
TOURING THE ARCHAEOLOGICAL COMPLEX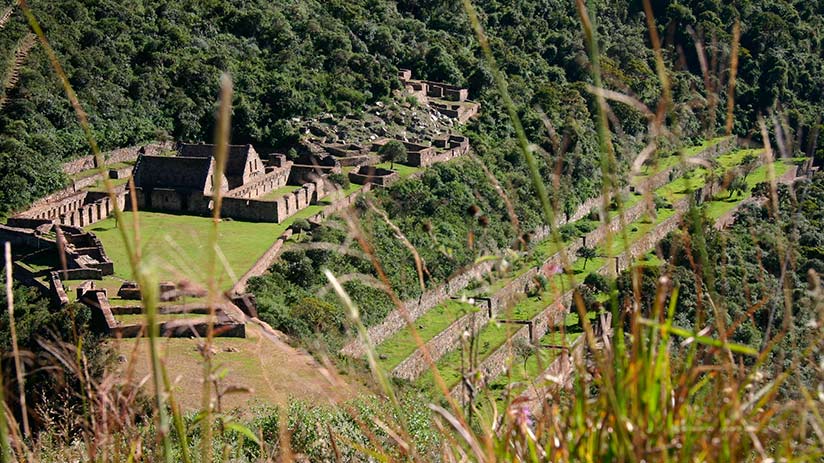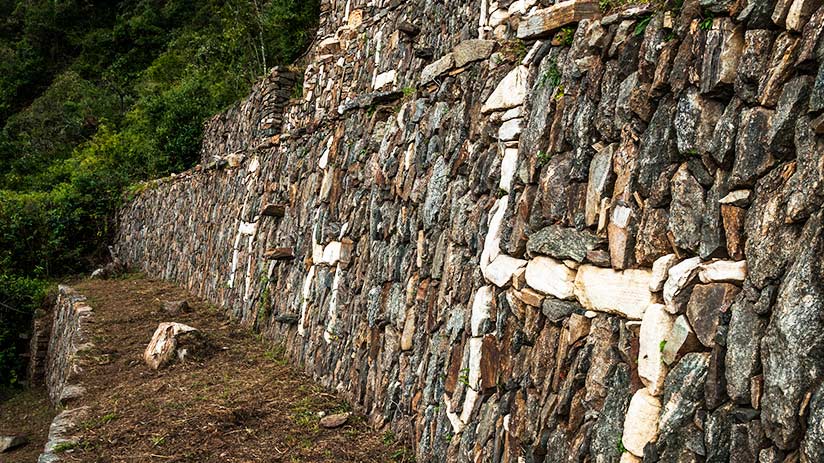 Choquequirao is one of the most interesting unknown places in Peru. To fully tour the entire archaeological site you will need a few hours available. Fortunately, this trek does not require permits like the Inca Trail, so for a better experience consider hiring a reputable company. The entire site has ancient irrigation systems, terraces, and temples dedicated to the cult of water. In itself you can divide Choquequirao into three main sectors, the highest sector contains warehouses, the mid-altitude sector contains the main Ceremonial Plaza, and the lower sector to the south was reserved for ancestor worship. Some tours also combine Choquequirao with other sites on much longer itineraries. If you plan to visit Machu Picchu, you can choose to combine these two amazing routes and make the most of your stay.
IS IT WORTH IT?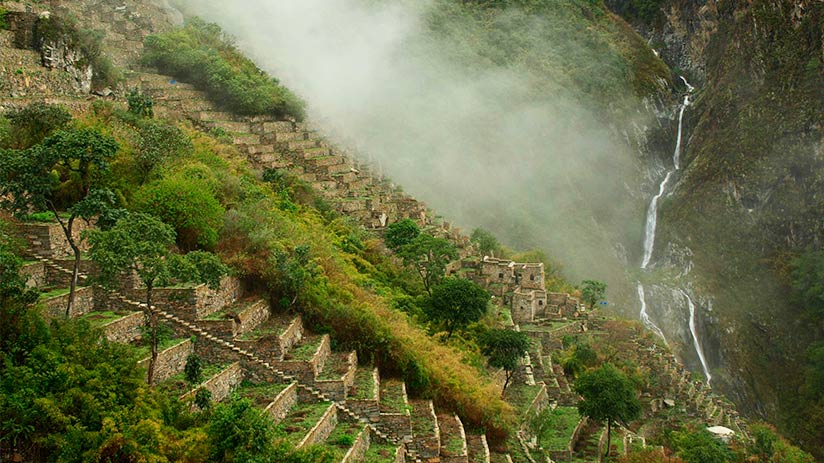 The whole experience, from the hike to the exploration of the ruins themselves, is a set of emotions that will take your breath away. The hike and the tour of the ruins are considered one of the best Machu Picchu alternatives. One of the advantages of the route is that it is not usually populated by many other hikers, which provides a much more private experience. You will be able to appreciate the landscapes at your own pace and pass through the villages while interacting with the locals. You will not find disadvantages to visiting this wonderful archaeological complex. Being less popular than the Wonder of the World, this incredible route is often overlooked by many. It is much cheaper than Machu Picchu, but to access it you need a certain physical state. Still, the reward this complex brings is one without precedents. If you have an adventurous soul and enjoy trekking in Peru, you cannot miss this wonderful route.
CHOQUEQUIRAO RUINS IN MODERN TIMES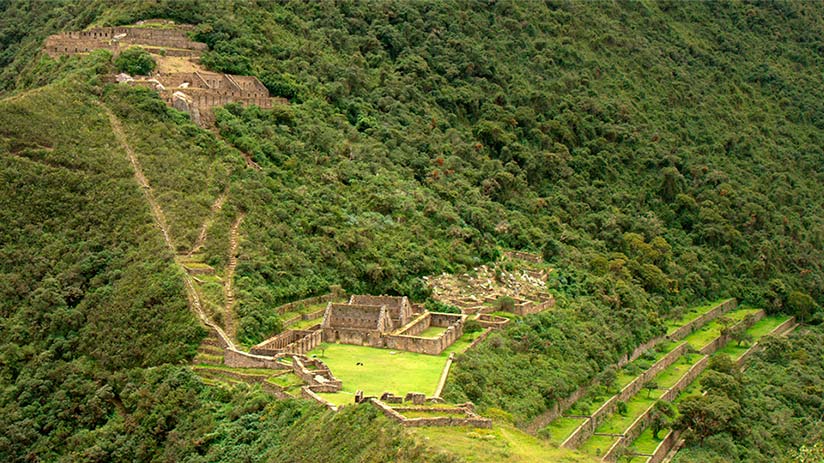 Today, Choquequirao remains a highly underrated destination. In part, it is still overrated because the ruins can only be accessed through a hike of a few days. This is advantageous in the sense that it keeps you protected from mass tourism. But it is believed that with future government investments, this destination will see many changes in tourism infrastructure.
"SOMEWHERE ON YOUR JOURNEY DON'T FORGET TO TURN AROUND AND ENJOY THE VIEW."
In conclusion, Choquequirao is a place worth visiting. If you have the time available, we believe that you will be able to appreciate these titanic ruins from a different perspective. Unlike Machu Picchu, you don't have a limit to tour the ruins, which creates a much more free and personal experience. If you want to know more about the private tours of Machu Travel Peru, you can consult with our advisors.
---