December is such a beautiful month in which many festivities and activities can be seen around Cusco; and Christmas is one of them. So, this is a guide that Machu Travel Peru has prepared to let you know how to spend a beautiful Christmas time, where to go, what to visit and what to do in the magic and wonderful land of the Incas.
One of the most beautiful sceneries in Cusco is the central part of the city, it is considered a must-see and you can't leave Peru without walking through it.
In Christmas, Cusco's downtown has nice decorations all around, especially in the arcs that each of the houses that are around has; the lights and some traditional and interesting decoration are the ones that will get your attention.
One of the most attractive things is the real-size Jesus birth scenario, that can be found in the main square and the biggest Jesus birth scenario that takes place is located in the temple of the Qoricancha. If you are willing to see more of this amazing and beautiful decorations and nativity sets you can visit the churches of the city, there you will see wonderful cusquenian nativity sets, made with creativity and tradition.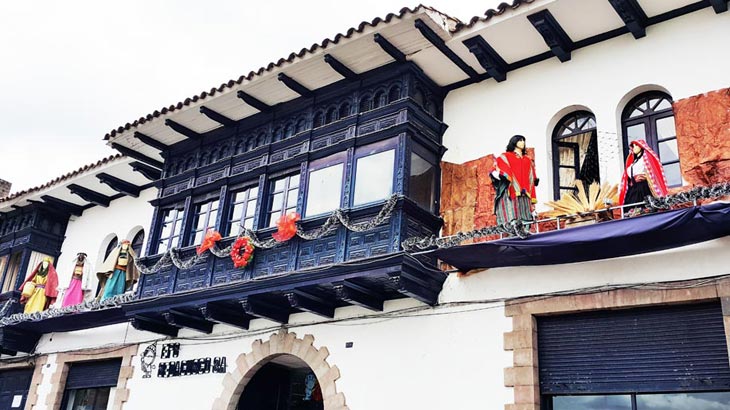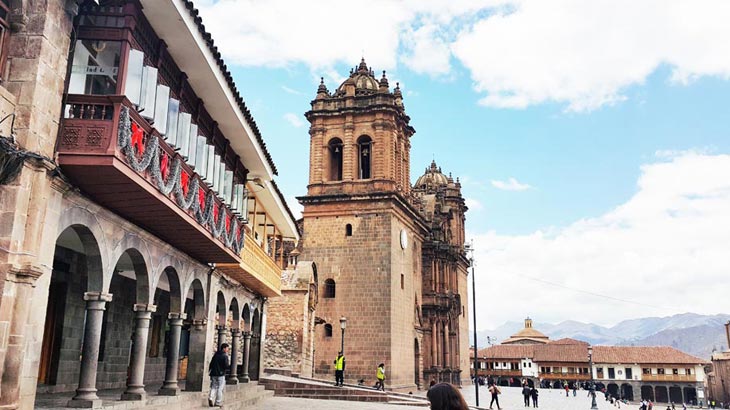 Something that you shouldn't miss are the Christmas markets, they show the magnificent ability of people to create pieces of art, such as sculptures, textiles, pictures, etc. But, that's not all, because the biggest Christmas market takes place the 24th of December in the main square of the city, where you will see the best from Cusco related to art.
The "santurantikuy", which is the name of this Christmas market, is a Quechua word that means "saints sale". It has taken place since the XVI century and the character of this market is mainly religious; people come to this market to buy sculptures mainly of saints, angels, animals that they can include in their nativity scene or house decoration. This market last the whole day.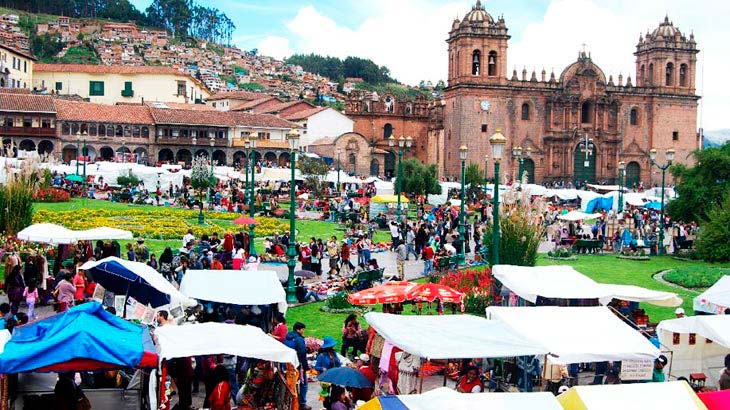 All festivities have their own traditional food, so we will mention some of the delicious dishes that people eat this time of the year. It is very common to see people buying the traditional "paneton" which is a traditional fruit cake that can be eaten with some nice cusquenian hot chocolate; about the main course, the traditional hen soup, is one of the most eaten foods in this festivity, people eat it on Christmas eve and this delicious soup has been part of familiar traditions since many years ago. Of course all the meals in Christmas have the touch of that delicious flavor that you will only find in Peruvian cuisine.
Let's not forget to try the wide variety of the Peruvian dishes.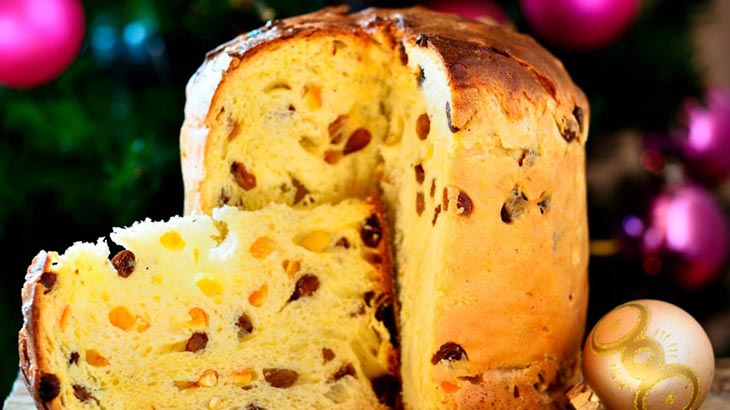 We hope that this small Christmas guide help you to have a great experience if you travel to Peru, especially if you visit Cusco.
Enjoy your Peru vacations and merry Christmas!!!
---