The Colca Canyon is one of the most popular destinations for adventurers wanting to observe one of the deepest canyons in the world. It is a well-known destination for hiking and getting to know alternative cultures. In addition to that, it is the main habitat of one of the most beautiful and imposing creatures: the Andean Condor. To observe and take photos of it, you can go to different viewpoints; one of its most known is Cruz del Condor. The entire landscape and valley of the Canyon are made up of green areas, traditional villages, and the same impetuous canyon. So what better than being able to take a creative trip to one of the most visited destinations in all of Peru. That is why together with Machu Travel Peru we have prepared an article for you to visualize the incredible Colca Canyon tour.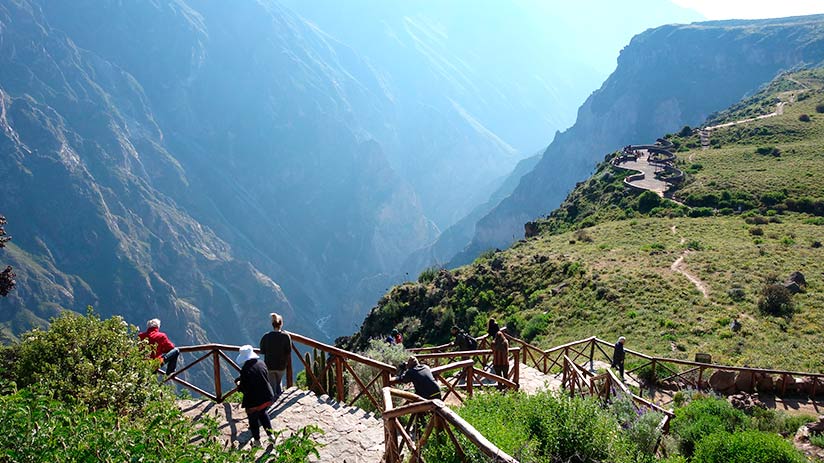 The Colca Canyon is approximately 3,400 meters deep and about 100 kilometers long. It is considered one of the largest in the world and one of the preferred destinations for adventurers. The setting and landscapes that this place provides are from another world, there are no descriptions or photos that are capable of capturing what this place is about. To have a clear idea it is necessary to experience and know this amazing destination. And we will try together with Machu Travel Peru to express as best we can what this place and its particular attractions are about. Get ready to know the best of the Colca Canyon tour.
HOW TO GET TO THE COLCA CANYON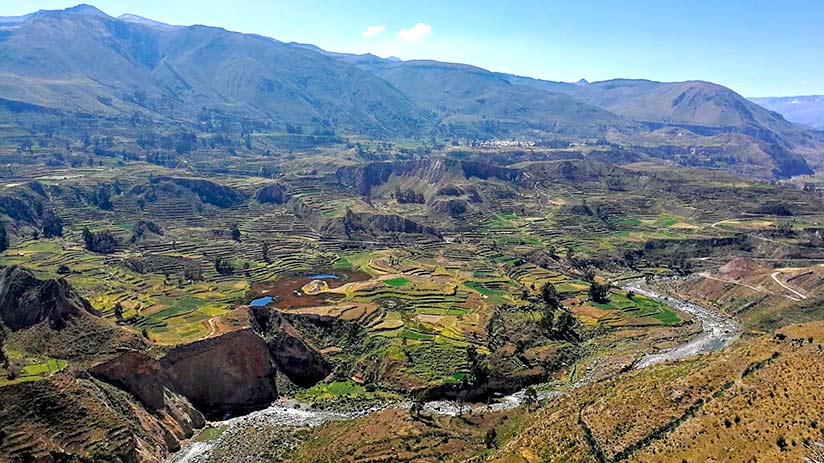 Those who wish to visit the beautiful Colca Canyon usually have to make a mandatory stop in Arequipa first. As in any city that is several meters above the sea, it is advisable to spend and relax for a few days to acclimatize. In the same way, you will notice how Arequipa is not just any destination, it is the second most inhabited city in Peru. You can take advantage of this opportune moment to enjoy and experience how much there is to do in the surroundings. To visit Arequipa is to experience one of the main tourist sites in Peru.
After a few days of enjoying the surroundings, you can continue your adventure. In case you are conditioned by time, there will be no problem, we usually offer different day tours from Arequipa to the Canyon. Everything will depend on how you choose to experience the place. There's the Colca Canyon tour or the hiking route. No matter which one you choose you will be leaving the city early to one of the most beautiful viewpoints. Depending on your reservation or tour operator, you will be departing from your accommodation or the bus station itself. From Arequipa to the vicinity of the Canyon there is usually a trip of about 5 hours. In case you are already on one of the many tours in Peru, your operator or agency will give you your itinerary and the times to depart for the Canyon.
WHAT TO DO IN THE COLCA CANYON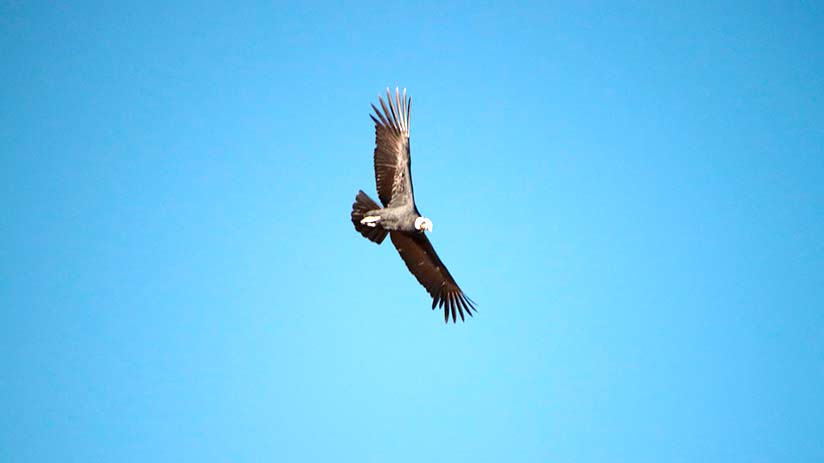 You will find that around the Colca Valley there is much to do. Depending on the travel agencies or operators, you can enjoy many activities that not only involve observing the beautiful Colca Canyon and its many viewpoints. For those eager for an adventure, they can even enjoy rafting in the Colca Canyon.
Normally you will find that there are two main ways to appreciate the place, through a Colca Canyon tour or a beautiful hiking route.
TOUR: This is one of the preferred ways for tourists who do not have too much time or simply have a large itinerary ahead of them. During the trip from Arequipa, you will be able to experience several stops for you to gather provisions since the trip usually starts very early. You will be able to enjoy incredible landscapes and scenery that will give you a reason to why visit the Colca Canyon. Depending on the tour, you can hit the beautiful city of Chivay which is considered one of the most important in the area.
HIKE: Normally the trek can last two to three days. You can choose to do it with a group or independently. Note that the hike goes downhill towards the canyon slope and then you will have to climb up to be able to return. Similarly, along the way, you will find many accommodations to rest. During the hike, you can experience beautiful landscapes and scenery that you will not believe are of this world. Even the Canyon is twice as deep as the well-known Grand Canyon and is one of the most impressive facts about the Colca Canyon.
Both are amazing ways to experience the Canyon, but those with limited time usually choose the Colca Canyon tour. But if you have enough time, it is highly recommended that you choose the hiking route.
TIPS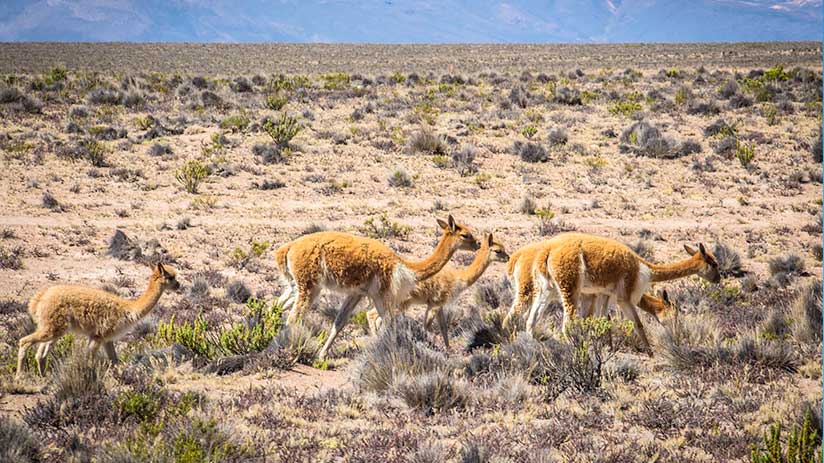 Finally, for you to take advantage of tourism in Peru, it is recommended that you take some things with you:
Extra money to buy crafts in nearby towns
Warm clothes for the night and light clothes during the day. The weather is very changeable.
Pills for altitude sickness or some coca leaves.
Sunscreen and sunglasses
A camera for photos and videos
"IT IS NOT DOWN IN ANY MAP, TRUE PLACES NEVER ARE"
We hope we have been of help for your next trip. Remember that around and during the trip from Arequipa, you can enjoy much more than just the beautiful viewpoints. Together with Machu Travel Peru, we await your prompt visit to this magical destination.
---