If we talk about South America, Peru, and its southern charms, we have to talk about Cusco and its attractions like Machu Picchu, and Sacred Valley. Without mentioning Titicaca Lake in Puno, and the famous Colca Canyon in Arequipa. It's the fourth-deepest canyon in the world, by its 3,200 mts in deep, beautiful landscapes, Andean condors, many natural hot springs, and quaint towns. For this reason, it's a demanded stop for any who want to explore Peru. But, is there a Colca Canyon tour? Where to start? Is it worth visiting? Can I do it independently? Is it easy to get there? Don't worry, we'll absolve all your doubts in this article with the experts of Machu Travel Peru! Learn a little about what you can experience on this wonderful route.
All you need to know about the tours in Colca Canyon
The Colca Canyon tour offers trips of 1 and 2 days in the world's fourth-deepest canyon. Also, its 11,000 feet deep is perfect for treks of 2 and 3 days.
The Colca Canyon
The Colca is a south Peruvian canyon considered the fourth deepest worldwide (around 11,000 feet deep). With an extension of 12,000 square kilometers. Even deeper than the world-famous Grand Canyon in the United States!
Among important Colca Canyon facts, it is located 130 miles northwest of Arequipa, an important south Peruvian city. Specifically, in the Chivay district, over 2110 m.a.s.l. Therefore, the hikes themselves could be considered quite challenging due to the altitude of certain Colca mountains, hills, and Vulcans. Keep in mind that most hikes last two or three days. But also, you'll be able to see an example of the great biodiversity in Peru, the amazing condors, besides dive into wonderful hot springs, among other amazing activities.
Moreover, as you'll have to pass first by "the white city" to get to the canyon, it's recommendable to spend some nights and enjoy the many things to do in Arequipa. Don't believe that the Colca Canyon is the only activity to do in this beautiful city!
Tours vs Trek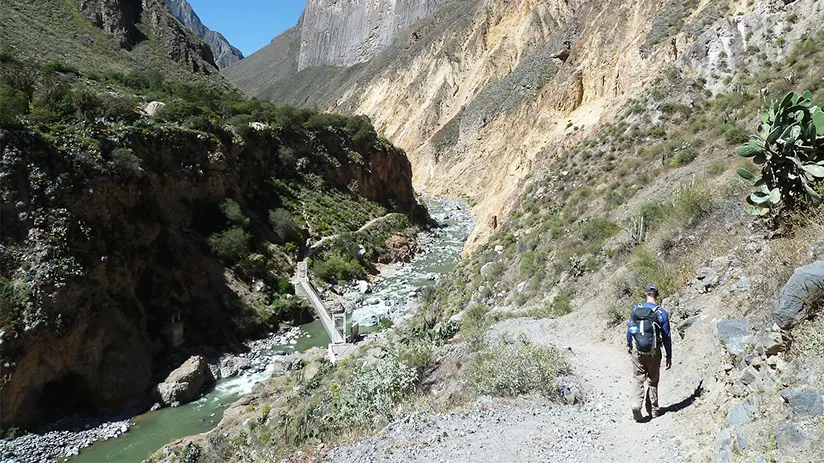 Through the internet advertisements and banners in the same Arequipa city, you'll see information about many activities to enjoy in the canyon. Most of them (if not the majority) are divided into two types: Colca Canyon treks and tours.
These are treks developed along the canyon in two or three days. Please, pay attention, a trek of one day doesn't exist. Given the extension of the Colca, a one-day trek to visit the most important points, wouldn't be enough not even to get the first point of these.
Otherwise, a tour of Colca Canyon can be developed in one day. Because this visit is not a trek, but a transport journey. In other words, the tours in Colca Canyon are typical trips in which transportation picks you up and moves you to another canyon zones. There, you'll get off and visit the zone for short time periods. But you'll not trek, because this activity takes more than one day.
And, as you will see the cost to go and enjoy a tour or trek in Concal Canyon can go from $80 to $200.
Colca Canyon tours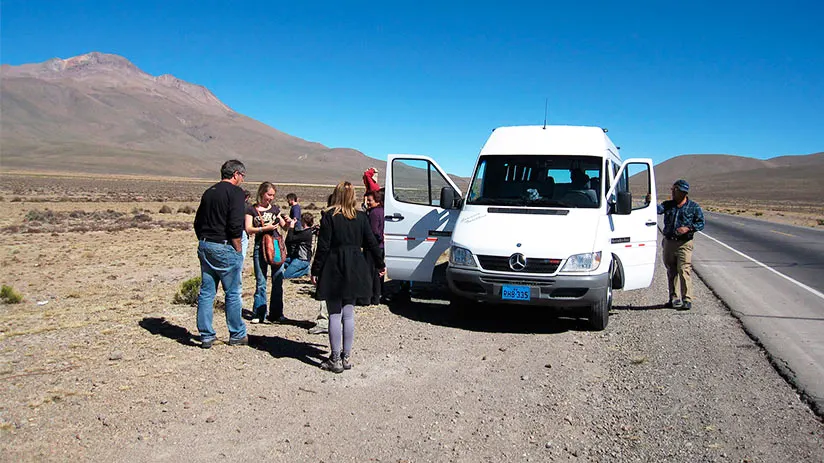 As we mentioned, these tours are developed with transport that moves you from attraction to attraction, without hiking. You generally never descend to the bottom of the canyon, as the tour passes through towns and attractions near the top of the canyon. As transportation is used on these tours, they are generally provided by travel agencies. This doesn't mean that you cannot do these tours independently, (of course, if you rent a car or have private transportation)
If you quote prices from the internet, these may be higher than those offered in the city of Arequipa. For this reason, we recommend hiring a tour from the same city. If you are one of the people who like to have everything planned, and you do not have much time in Peru, you can book in advance via the Internet. By the way, we can help you book an unforgettable tour or trek to Colca Canyon!
1. Colca Canyon day tour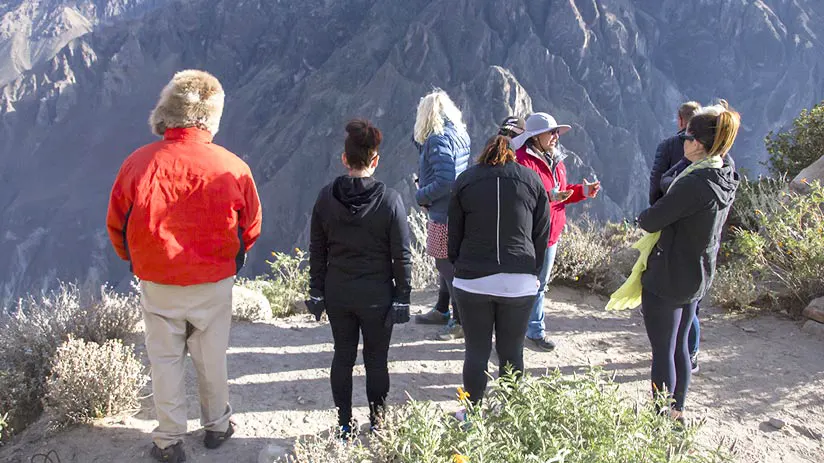 The travel agency transportation will pick you up at 03:00 am from your hotel in Arequipa. 4 hours take the trip from Arequipa to Cabanaconde (a town, starting point to do the Colca Canyon tour). Previously, the transport makes a stop in Chivay (a town located before Cabanaconde) to take breakfast (included). And visit the Cruz del Condor lookout to appreciate the majestic condor. Once in Cabanaconde, the transport follows a determinate route, visiting the most important points close to the mountain tops of the canyon. After taking lunch in any of the quaint Colca towns (included) and reposing in some thermal baths of the place, the transportation will pick you up heading to Cabanaconde, to get to Arequipa, ending the tour.
The tours last around 10 hours through 9.2 kilometers (5.7 miles) and include bilingual (Spanish – English) tour guides and transportation. The entrance fee for Colca Canyon cost 70 Soles ($19) and the tour from Arequipa usually costs around $70 to $90 per person (including breakfast and lunch)
2. Colca Canyon – 2 Days / 1 Night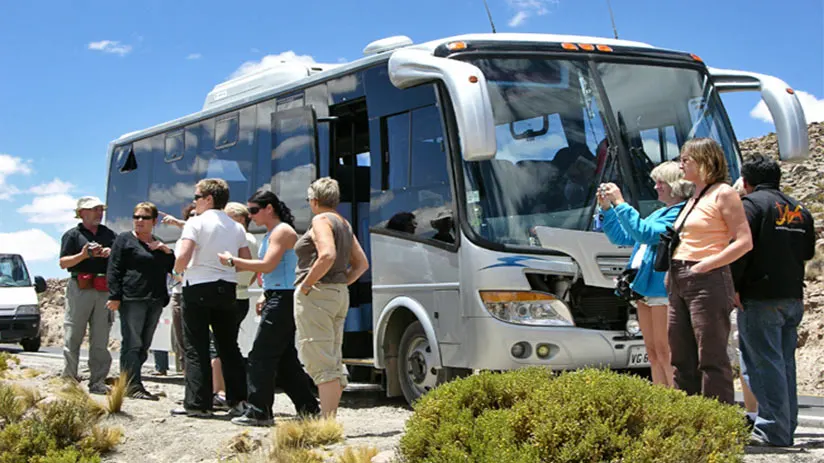 This tour is developed with transportation and a bilingual travel guide through 17 kilometers (10.5 miles). The points to visit are similar to the Colca Canyon full-day tour with the difference that you will spend a night in Chivay town or in anyone town close to the canyon border. The next day, you'll continue the visit to Salinas – Aguada National Reserve the next day. This tour is perfect for those tourists who have 2 complete days to visit the canyon and don't want to do much physical effort. Condor sighting, relaxation in thermal baths, and walks through natural gardens, among other experiences, can be enjoyed on this tour.
This tour can cost around $120 to $150 per person. And include transportation, two lunch, one dinner, one breakfast, a bilingual tour guide, and a one-night hotel room. (Not include entrances fees)
Colca Canyon treks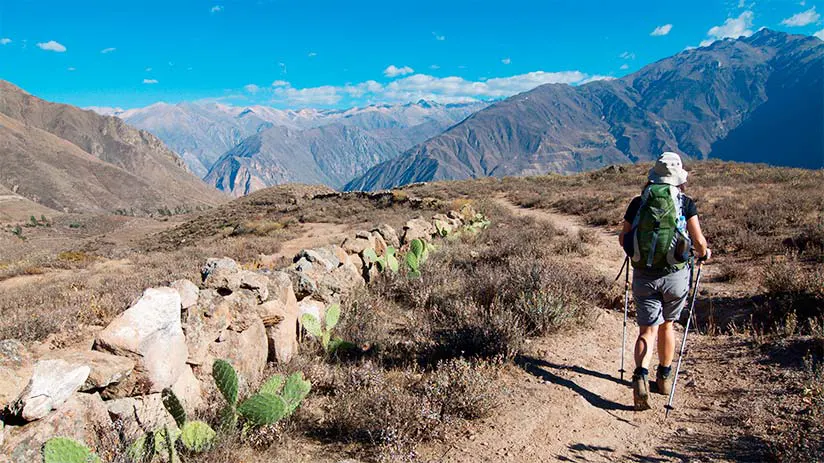 In this section, we will concentrate on the two and three-day hiking trails. As its name indicates, they are hikes, and no type of transport is involved (in comparison to a Colca Canyon tour). Both travel the same route with some differences, even the visitors can add some additional experiences like Colca Canyon rafting. Also, these can be developed independently or through a travel agency (With the assistance of a tour guide)
1. Colca Canyon trek – 2 Days / 1 Night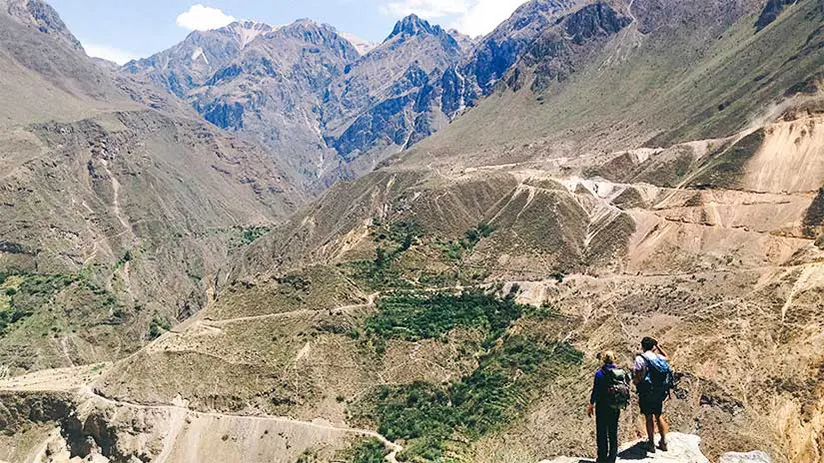 Cabanaconde – San Juan de Chuccho – Sangalle – Cabanaconde
The person who chose this option has to be in good physical condition. If you realize this trek by yourself, consider the entrance fee of 70.00 S/ to Colca Canyon and around $80 of budget per person. If you hire a travel agency, you can consider a higher price than $120. There are many trek packages.
The two-day hike takes you along the canyon wall for 20 kilometers (12.4 miles). On the first day, you will depart from Cabanaconde at 06:00 am and have a long and pleasant walk, descending to the canyon bottom. The path is not very steep but has parts of loose gravel, so you have to walk carefully. Plus, you'll constantly be walking in the scorching sun, which can be tiring. Once at the bottom of the canyon, you will cross the Colca River, where the landscape becomes more vigorous. You will have a scheduled stop in a small nearby town called San Juan de Chuccho for lunch.
Then you will continue the walk to Sangalle where you will have dinner and spend the night. In this town, you will surely take advantage of and enjoy the best Colca hot springs. These are ideal for relaxing after a long day of hiking. On the second day, the hike will start early in the morning with destiny to the top of the Canyon. The path is steep and requires physical effort. You will have some beautiful views available and condor sightings assured. A great possibility to know the Canyon and its beautiful valley before returning to Cabanaconde and finishing the tour.
2. Colca Canyon trek – 3 Days / 2 Nights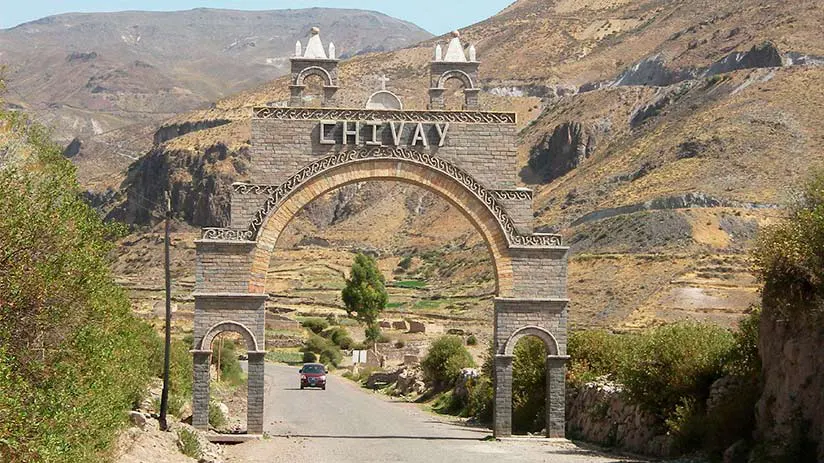 Chivay – San Juan de Chuccho – Sangalle – Cabanaconde
If you ask us How many days you need to see completely the Colca Canyon, we can answer three days. In the same way, the trek begins at 06:00 am and runs about 30 kilometers (18.6 miles). On the first day, you will arrive early in the town of Chivay where you will enjoy the first stop. You'll experience the famous viewpoint "Cruz del Condor" where you can see some Colca Canyon condors. Then, the hike will begin descending to the bottom of the canyon. You will spend the night in San Juan de Chuccho where you'll also enjoy dinner. On the second day, you will continue the walk to some beautiful traditional villages where you will enjoy various activities. Among them, we can mention participating in traditional dances and planting some typical products among other activities.
Then they will descend towards Sangalle where they will stay and have dinner. On your third day, you'll have an uphill walk to Cabanaconde where you will enjoy breakfast. And then take your transport back to Arequipa. The route is the same as the two-day trek, with the difference that you stay in San Juan de Chuccho and Sangalle. You will have much more time to explore the villages and your surroundings. The best option in short.
If you realize this trek by yourself, the cost (including the Colca Canyon entrance) is around $180. If you hire a travel agency, this amount can double, even triple.
How to get to Colca Canyon?
1. From Arequipa to Cabanaconde
To begin a good Colca Canyon tour, you can take a public bus from the Arequipa central bus terminal to Cabanaconde, via Chivay. The cost is around $10 – $13 per person. Also, the trip lasts from 4 to 6 hours and it depends on the traffic in Arequipa. The schedule of departure goes from 4 to 7 am.
Or, if you want to get to Cabanaconde faster, you can hire a Colectivo. The Colectivos are cars and minivans that offer the service of transport. These depart from one side of the bus terminal. And it has cost around $20 per person and the trip lasts 5 hours (whether there is traffic)
2. From Cabanaconde to Arequipa
The frequency of return transportation from Cabanaconde to Arequipa is few. At the time of writing this article, there are only 3 frequencies:
"Reyna" transport company departs at 06:30 am.
09:30 am departing Andalucia bus company.
13:30 pm departing another bus from the company "Reina"
That is why you will have to make sure to finish your walk on the last day before 1:00 p.m. in Cabanaconde. The cost of the service is around $6.
In case you're in a hurry, you can take a minivan to Chivay. There are many frequencies from Cabanaconde and the cost is around $1.5 per person, the trip lasts 30 minutes. And from Chivay, you can take transport to Arequipa. The trip lasts 03 hours and the cost is around $4 per person.
Best time to visit Colca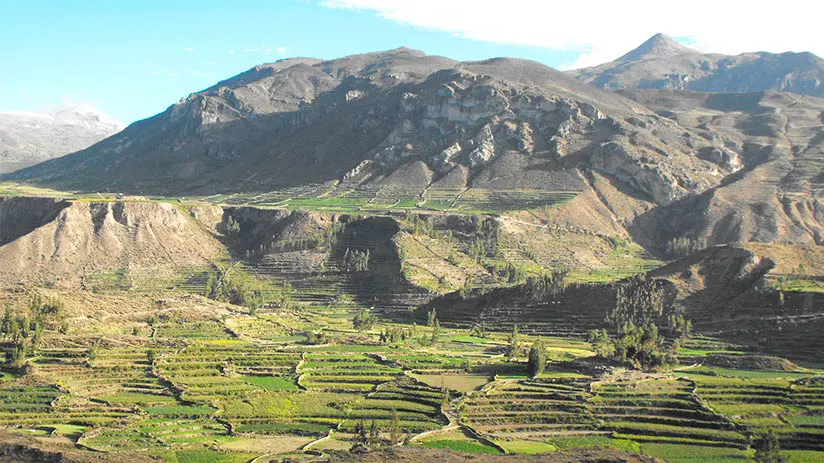 If you want to enjoy clear days, dry and cold breezes, and firm ground to walk, we recommend you visit the Colca Canyon in the dry season (from April to November). Disadvantage? Well, you will find a crowd of tourists hiking the same routes as you.
On the other hand, if you want to hike the Colca Canyon between December to March (the rainy season), you'll find fewer visitors and more freedom, but more rain, cloudy skies, cold breezes, and the danger of falling off a cliff due to the mud on the ground. As you can see, the best time to visit Peru coincides with the recommendable time to visit the Colca Canyon!
Is Colca Canyon worth visiting?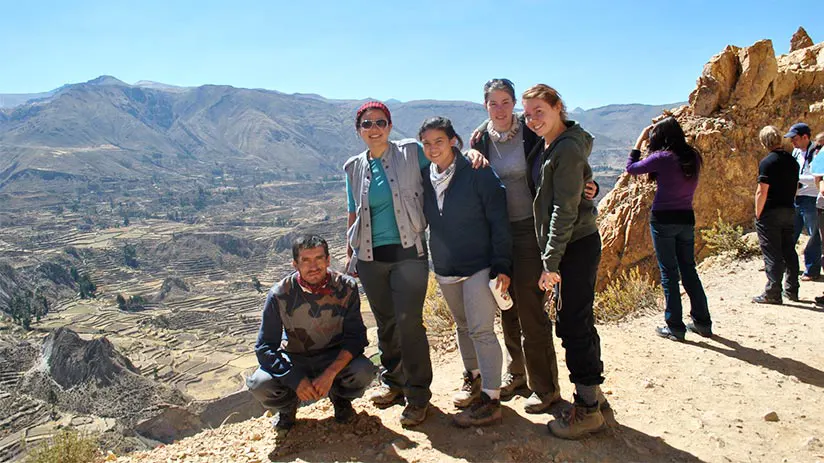 If you ask us if it is worth visiting the Colca Canyon, definitely yes. One of the advantages of visiting the Colca Canyon is that you can hike independently, without the need for a large group or a travel agency. But this also means bringing your own backpack, as there are no porters for independent hikers (as is the case of the Inca Trail). The trails are clearly marked and there are villages to rest along the way.
Guides are available in the travel agency's offices located in Cabanaconde and you can hire them to accompany you. For all these facts, being able to is quite an achievement, even more so if you do it within the Colca Valley. You will be in front of nature, high mountains, a deep canyon, hot springs, imposing condors, and liberty in your journey.
By yourself or by a travel agency?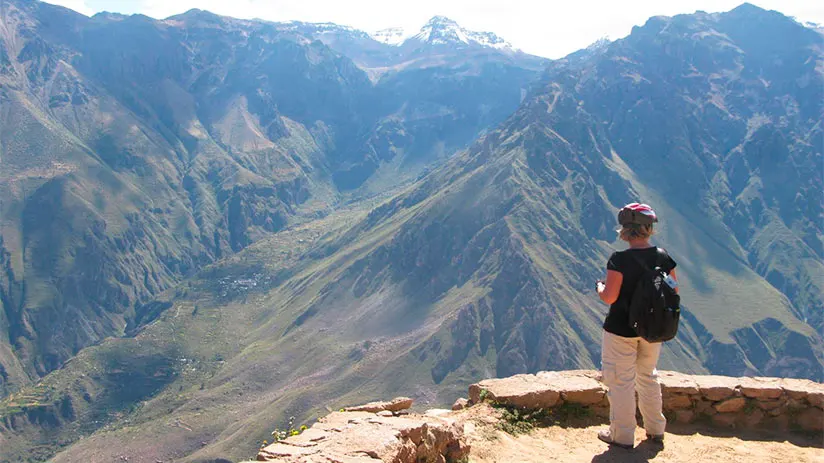 Generally, the routes, paths, and trails that cross Colca Canyon are well-signed. This is the main reason why treks there can be developed independently. However, don't forget that the fourth-deepest canyon worldwide is so large and extensive. And there is a probability that you will get lost and take a few hours to find the right path. As always happens with a minority of independent visitors of the Colca Canyon tour. Therefore, this crucial decision of realizing your visit independently or through a travel agency will depend on how prepared and informed you are about the route. Without mentioning your physical condition, your mental state, and your travel finances.
1. Where do the tours begin?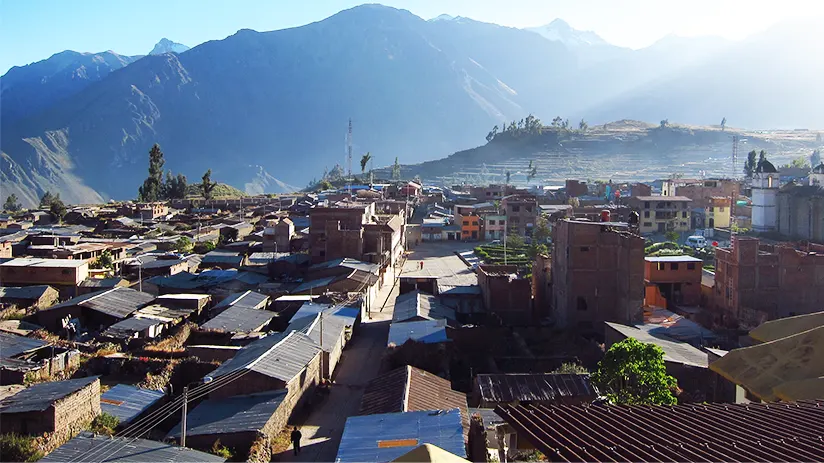 The arrival in Arequipa should be the first thing to think about. Happily, the second most important Peruvian city is well connected by air (daily flights from the Peru capital, Lima, and inter-day flights from Cusco), by bus with daily frequencies from Lima, Cusco, Puno, and Tacna. Even, by the sea!
The second point and the starting point to begin a tour in Colca is Cabanaconde. Cabanaconde is the main destination for adventure seekers in the Colca Valley. You will notice how many different itineraries have stops within this town. Either they go to this point or they return from it. Here you will find some places to sleep, not very glamorous but clean. Besides, there are numerous places to eat and drink beer. But to get to Cabanaconde you will first have to go through the town of Chivay.
2. Hiking independently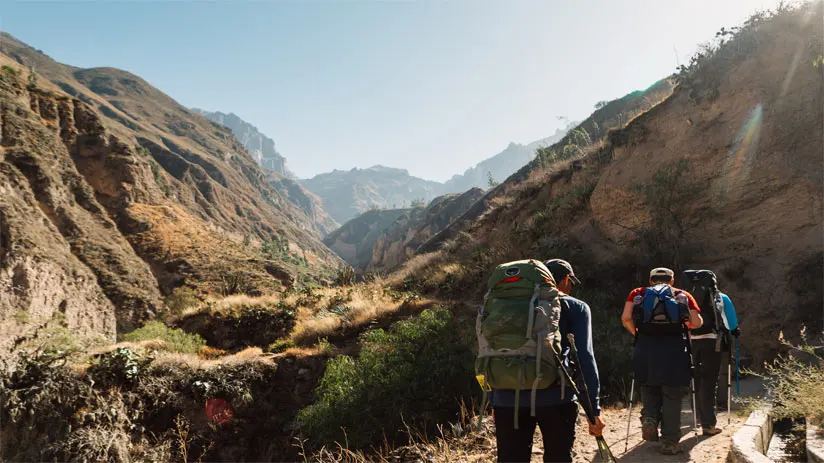 If you choose to hike independently, there are many hostels to choose from. So you don't need to bring a tent or search for campsites. These local homestays available are basic accommodations with shared bathrooms and showers, and these will cost you next to nothing. Don't expect to find three-star hotels because there aren't any. Except for the starting points like Cabanaconde or Chivay where hotels of 1 stars and hostels are located. Also, if you plan to do your trek during the high season in this Peruvian Andes part, you may need to reserve in advance. Hostels tend to sell out very quickly in the high season.
3. Hiking with an agency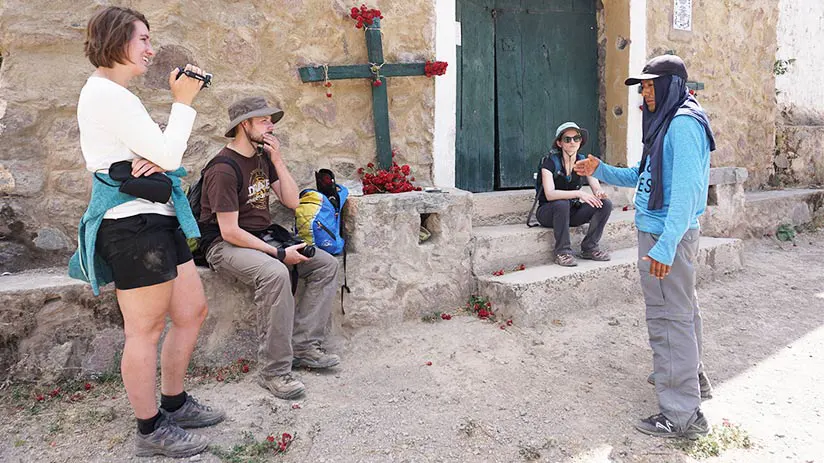 But if you want to go with an agency, there are many options to choose from in Arequipa. Take the time to compare prices and make sure you know what is included in your hike and what's not. Remember that sometimes the cheapest tours will not always be better. "You get what you pay for". If you buy a cheap tour, those travel agency workers may not be paid correctly, doing their job badly and finally obtaining the worst service. Therefore, choosing a Peru vacation package before leaving home can be a good solution. Some of these tours also include hiking options, so take a look online at our different travel programs.
"THERE ARE NO SHORTCUTS TO ANY PLACE WORTH GOING"
As you will see, the options to take a good Colca Canyon tour are varied. Keep in mind that some tours do not usually include the walk, so be sure to see what your travel program includes. Together with the experts from Machu Travel Peru, we hope we have been helpful. If you want to know more about our travel packages, you can consult with our team of advisers. They will be happy to help you.
---