When you are looking to take a hike on your Peru vacation, you can surely think of the famous Inca Trail. This renowned four-day hike heads to the Inca ruins at Machu Picchu. But if what you are looking for is an independent experience without so many people around but just as beautiful, then the Colca Canyon is for you. The Colca Canyon trek is possibly one of the few routes that do not have the possibility of seeing archaeological ruins. But the surrounding natural landscape makes up for any sighting site. The different views that you will be able to appreciate are equally, if not more, beautiful. And that is why together with the experts from Machu Travel Peru we have prepared a small article about the Colca Canyon Trek. Learn a little about what you can experience on this wonderful route.
All you need to know about the Colca Canyon trek
ABOUT THE CANYON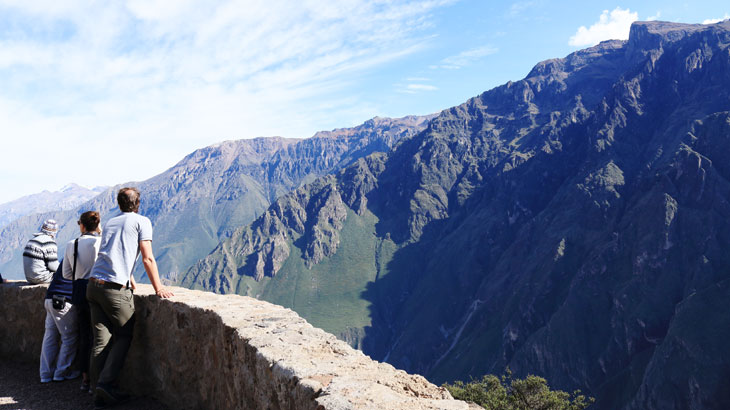 The environment is surrounded by spectacular Andean peaks and an active volcano. Among the different Colca Canyon facts, it is said that the canyon is around 11,000 feet deep. Much more than twice as deep as the famous Grand Canyon in the United States. But this measurement can be a bit misleading because it is measured from the highest peaks to the canyon floor. Also, some trails into the canyon start much lower. The hike itself could be considered quite challenging due to the altitude of certain points. Keep in mind that most hikes last two or three days. But added to the phenomenal views, you will have the possibility to see condors and dive into wonderful hot springs, among other things. It is recommended that before enjoying this tour, you experience the many things to do in Arequipa.
HIKING OPTIONS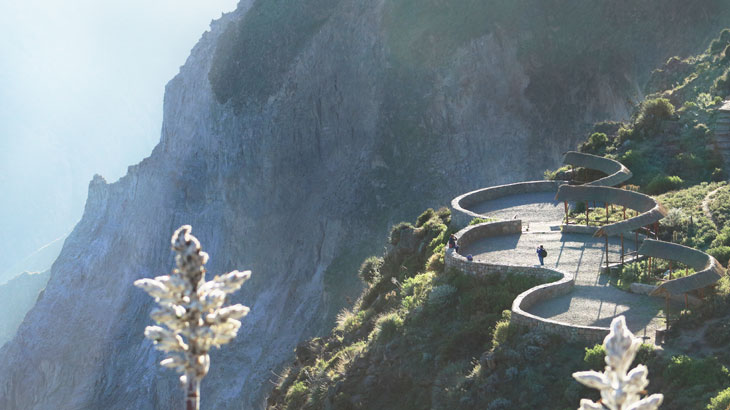 Please note that there are no easy hikes inside the Colca Canyon. Most of the hiking trails are straight down and up again. So whatever route you take will be rewarding but also challenging, so be prepared. If you have the time to do the full Colca Canyon tour, you will benefit a lot from the experience. Many people only manage to do the one-day hike and do not get to know in-depth the beauties of the Valley. Besides, you do not get to enjoy the experience with so little time available. It is much better to take a couple of days and enjoy the magnificence of the mountains.
WHERE DO THE TOURS BEGIN?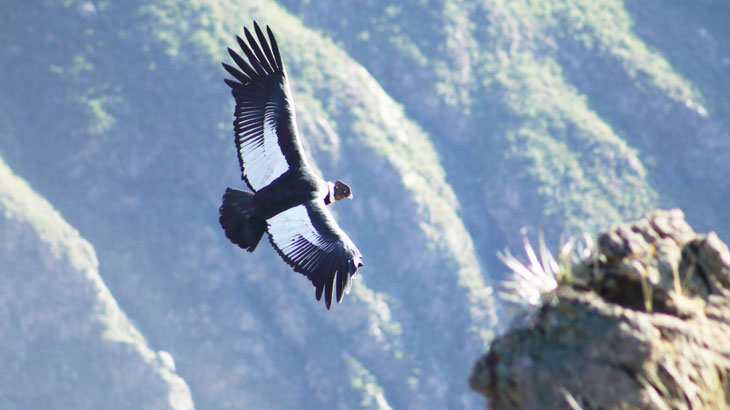 Sangalle is the main destination for adventure seekers in the Colca Valley. You will notice how many of the different itineraries have stops within Sangalle. Either they go to this point or they return from it. Here you will find some places to sleep, not very glamorous but clean. Besides, there are numerous places to eat and drink beer. But to get to Sangalle you will first have to go through the town of Cabanaconde and the small town of Lahuar. Depending on your physical condition this will take a few hours.
THE COLCA CANYON TREK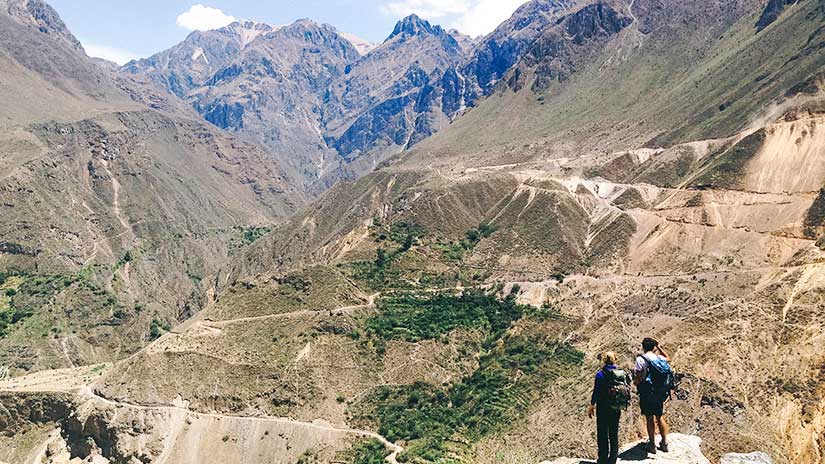 There are a wide variety of tours available in Arequipa, but these differ in quality and activities. From one-day tours that do not include the Colca Canyon trek to 3-day tours that include two nights inside the canyon. You will also find some tours where you can experience Colca Canyon rafting. In this section, we will concentrate on the two and three-day hiking trails. Both travel the same route with some differences.
TWO DAY HIKE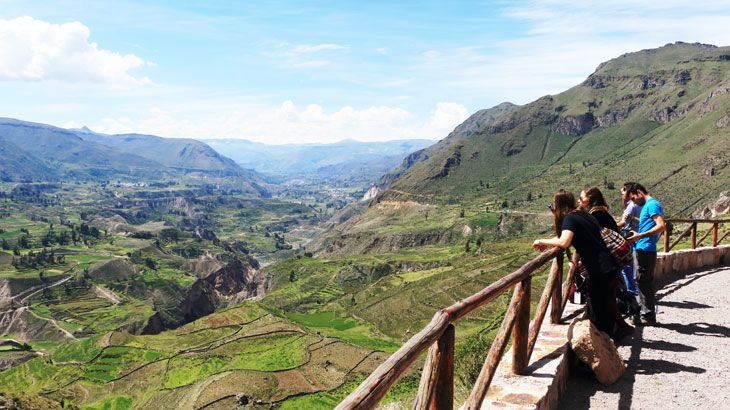 The two-day hike takes you along the canyon wall. During the first day, you will have a long and pleasant walk to the bottom. The path is not very steep but has parts of loose gravel, so you have to walk carefully. Plus, you'll constantly be walking in the scorching sun, which can be exhausting. Once at the bottom of the canyon, you will cross the Colca River, where the landscape becomes more vigorous. You will have a scheduled stop in a small nearby town called San Juan de Chuccho for lunch. Then you will continue the walk to Sangalle where you will have dinner and spend the night. In Sangalle you will surely take advantage of and enjoy the Colca hot springs. These are ideal for relaxing after a long day of hiking. The second day will start early in the morning to reach the top of the Canyon. You will have some beautiful views available and condor sightings assured. A great possibility to know the Canyon and its beautiful valley.
THREE DAY HIKE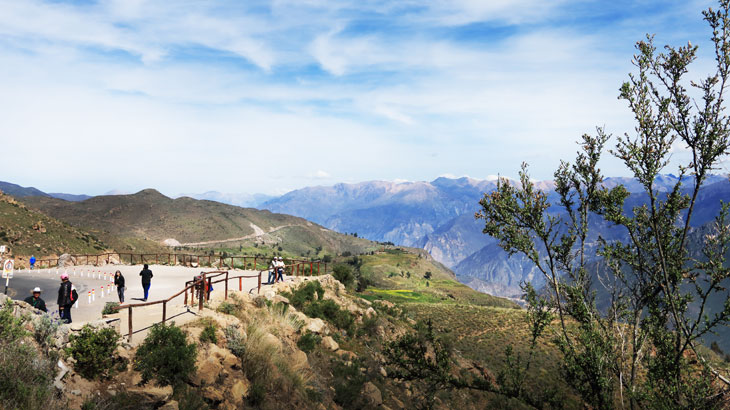 During the first day, you will arrive early in the town of Chivay where you will enjoy the first stop. You will experience the famous viewpoint "Cruz del Condor" where you can see some Colca Canyon condors. Then the hike will begin downhill to the bottom of the canyon. They will spend the night in San Juan de Chuccho where they will also enjoy dinner. On the second day, you will continue the walk to some beautiful traditional villages where you will enjoy various activities. Then they will descend towards Sangalle where they will stay and have dinner. On your third day, you will have an uphill walk to Cabanaconde where you will have breakfast and then take your transport back. The route is the same as the two-day trek with the difference that you stay in San Juan de Chuccho and Sangalle. You will have much more time to explore the villages and your surroundings. The best option in short.
ADVANTAGES OF THE TREK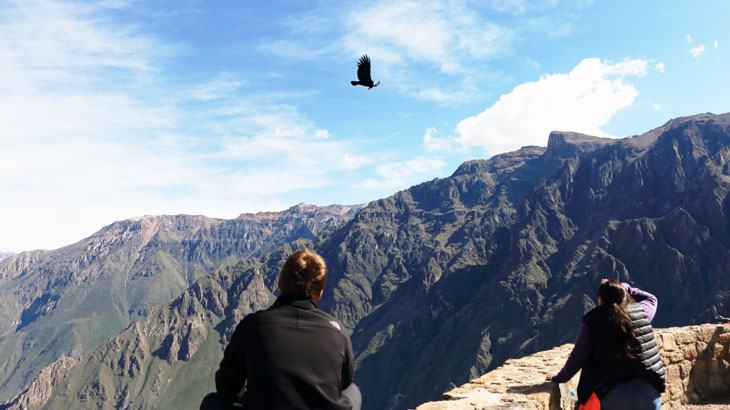 One of the advantages of the Colca Canyon trek is that you can hike independently, without the need for a large group. But this also means bringing your own backpack, as there are no porters for independent hikers. The trails are clearly marked and there are villages to rest along the way. Guides are available and you can hire them to accompany you. It is highly advisable that you never go alone, try to organize a group, and plan your trek before leaving Arequipa. Being able to explore Peru is quite an achievement, even more so if you do it within the Colca Valley.
HIKING WITH AN AGENCY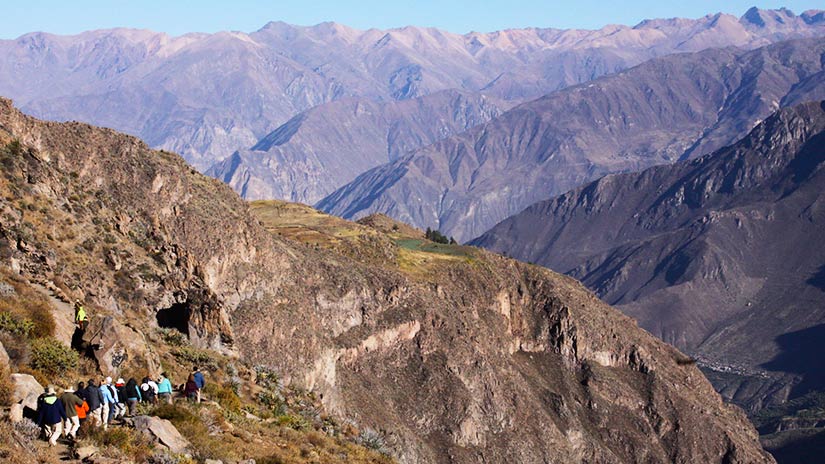 But if you want to go with an agency, there are many options to choose from in Arequipa. Take the time to compare prices and make sure you know what is included in your hike and what is not included. Remember that sometimes the cheapest tours will not always be better. If you buy a cheap tour, the workers may not be paid correctly and this does not benefit anyone. Choosing a Peru vacation package before leaving home can also be a good solution. Some of these tours in Peru also include hiking options, so take a look online at our different travel programs.
HIKING INDEPENDENTLY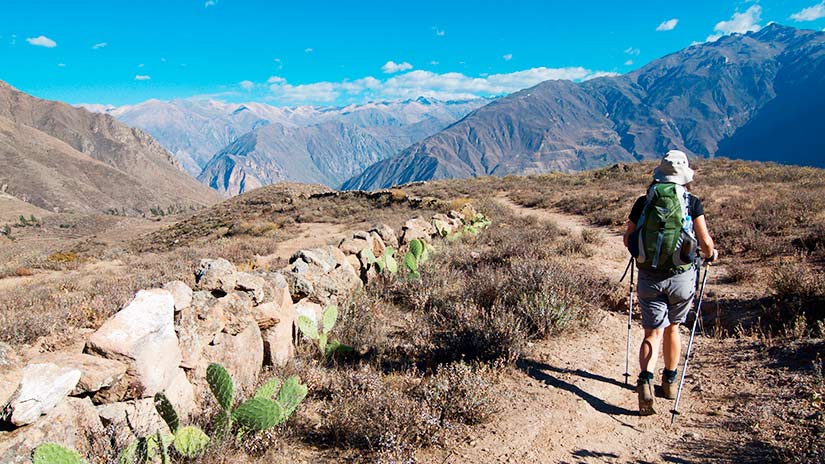 If you choose to hike independently, there are many hostels to choose from, so you don't need to bring a tent. There are also homestays available which are basic accommodations. These have shared bathrooms and showers that will cost you next to nothing. Don't expect to find three-star hotels because there aren't any. If you plan to do your trek in the high season, you may need to reserve your accommodation in advance. Hostels tend to sell out very quickly in high season. Being able to enjoy the Colca Valley surrounded by the Peruvian Andes is one of the views that you will want to contemplate.
"THERE ARE NO SHORTCUTS TO ANY PLACE WORTH GOING."
As you will see, the options for touring the Valley and its Canyon are varied. Keep in mind that some tours do not usually include the walk, so be sure to see what your travel program includes. Together with the experts from Machu Travel Peru, we hope we have been helpful. If you want to know more about our travel packages, you can consult with our team of advisers. They will be happy to help you.
---