Trekking on your holiday to Peru you may just think of the famous Inca Trail, a four day hike to the Inka ruins at Machu Picchu, but if you desire an independant trek that isnt as crowded and equally as beautiful, then maybe trekking in Peru s Colca Canyon is for you.
The Colca Canyon trek may not have the archaelogical sites of the Inca Trail, but the natural scenery is equally if not more beautiful. It is said that the canyon is around 11000 feet deep, more than twice that of the Grand Canyon in the United States, but this is measured from the high peaks to the floor of the canyon. The setting is spectacular and the hiking is challenging, most of the hikes are a short two or three days in duration and you will see condors and get to soak in some wonderful hot springs.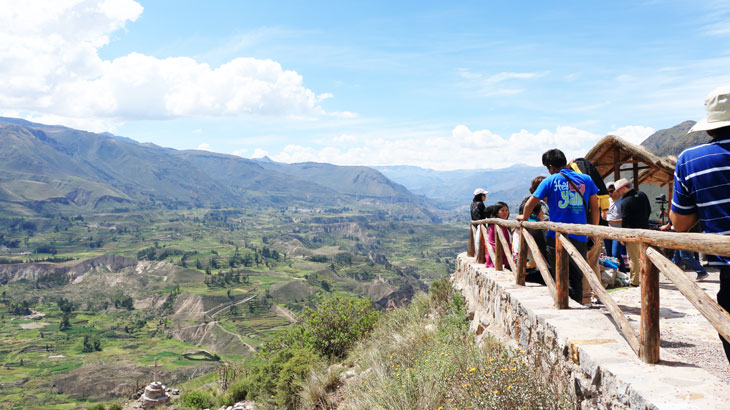 If you have the time to do the trek slowly you will benefit greatly from the experience, a lot of people do the hike in a day and dont enjoy the experience, it is much better to take a couple of days and take in the magnificence of the mountains.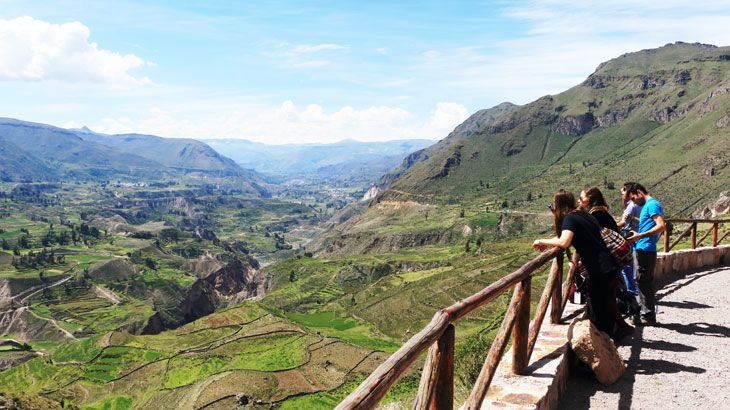 Sangalle is the main destination for trekkers, here you will find some places to sleep, not very glamourous but clean and also places to eat and drink beer. But to get to Sangalle you will have to first pass the town of Cabanaconde and the tiny village of Lahuar, this will take around four to five hours, almost entirely downhill, Lahuar has two hostels and the first one features hot springs perfect after a long days walk, it is advisable to stay the night one of the new bungalows, as these are cleaner and in a better location.
From Lahuar there is an uphill walk for around two hours after which there is a dirt track travelling through the canyon, before you reach the back packer village of Sangalle. The next day is mostly a steep climb back to Cabanaconde.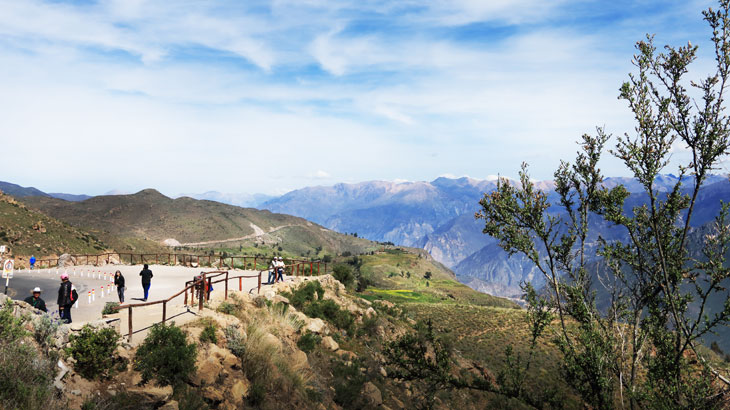 There are no easy treks in the Colca Canyon most are straight down and straight back up again, so what ever route you take the treks will be rewarding but also challenging, so be prepared.
One of the advantage of trekking in the Colca Canyon is that you can trek independently, no need for a large group. But this also means carrying your own pack, there are no porters for independent trekkers. The trails are clearly marked and ther are villages to rest in along the way. There are guides you can hire to go with you, but one word of advise, never go on your own, try and organise a group and plan your trek beofre you leave Arequipa.
But if you wish to go with an agency there ae many to choose from in Arequipa. Take the time to shop around and make sure you know what they include in your trek and what they dont include. Remember that sometimes the cheaper tours will not always be better, if you purchase a cheap tour they might not pay the workers correctly and this doesnt benefit anyone. Choosing a vacation packages to Peru before you leave home can also be a good solution, some of these packages also include treks, so take a look on the internet.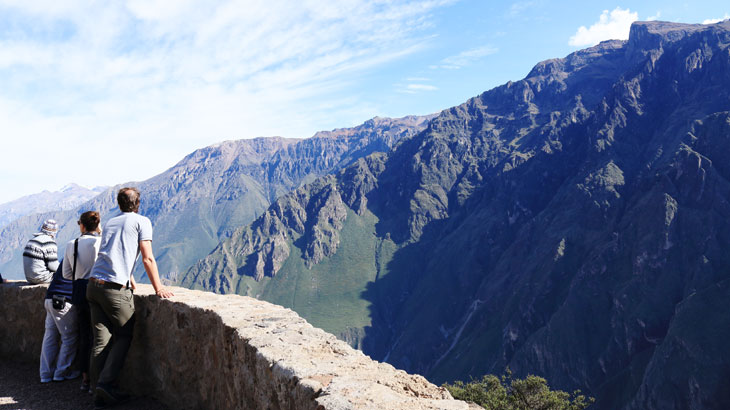 Dont expect to find fancy restaurants serving gourment meals on your trek in the Colca Canyon, the food is very basic, but having said this it is also very good. In Sangallle you will find restaurants selling set menus for very low prices and if you are a vegetarian dont fear you will also find something for your tastes as well. Most houses on your trek have wáter, beer and snacks for purchase along the way.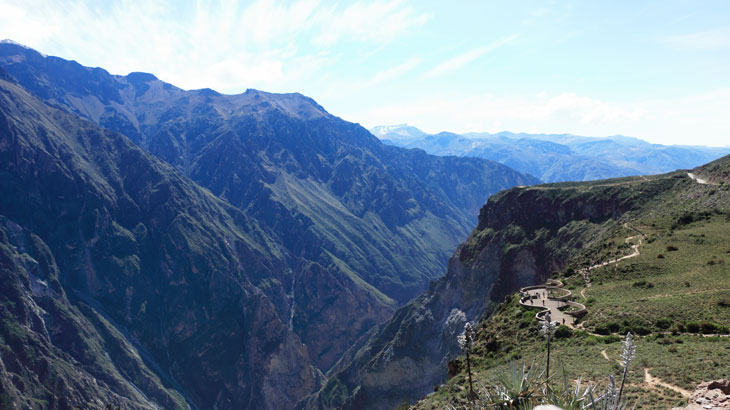 Water is not hard to find on your hike, but if you choose to take it from natural sources please do not forget  to use purifying tablets, these you can bring with you from home or buy in Arequipa before you leave. As mentioned earlier you may buy wáter in the little villages along the way, please always remember the enviroment and dont litter, take your rubbish with you. Think about the people who also want to enjoy the trek and seeing lots of rubbish will not make for an enjoyable experience.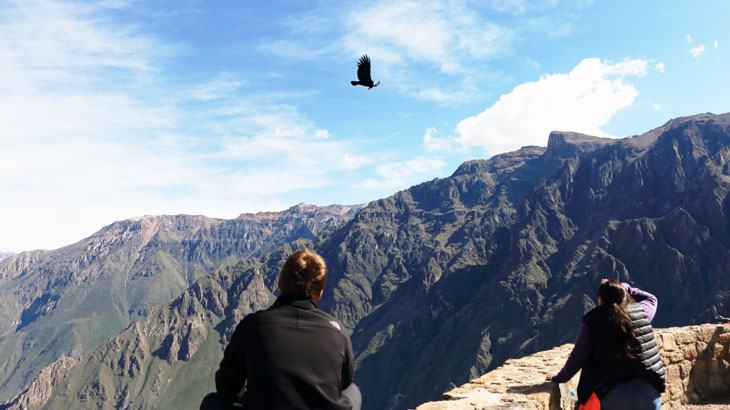 If you do choose to do an independent trek, there are many hostal to choose from so you dont need to bring a tent. There are also homestays available which are basic accomodation with share toilets, showers and will cost you next to nothing. Dont expect to find three star hotels because there isnt any. If you plan to do your trek in the high season you may need to book your homestay in advance as they tend to sell out.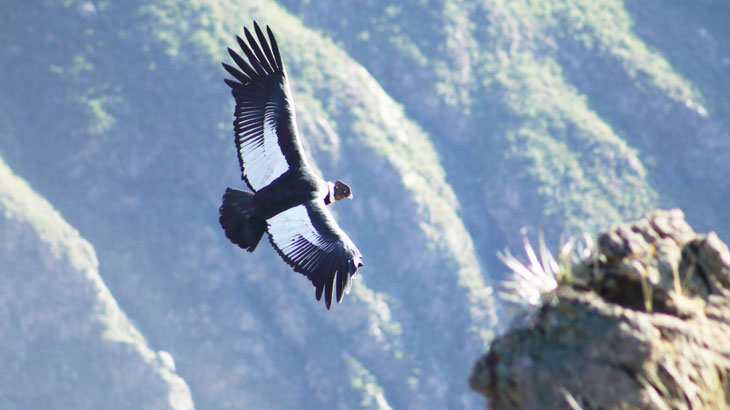 Hiking in Peru, especially in the Colca Canyon will be challenging but the rewards are great with some of the most spectacular scenery in Peru and the satisfaction of knowing thaty you finished one of the most difficult hikes you will do in your lifetime.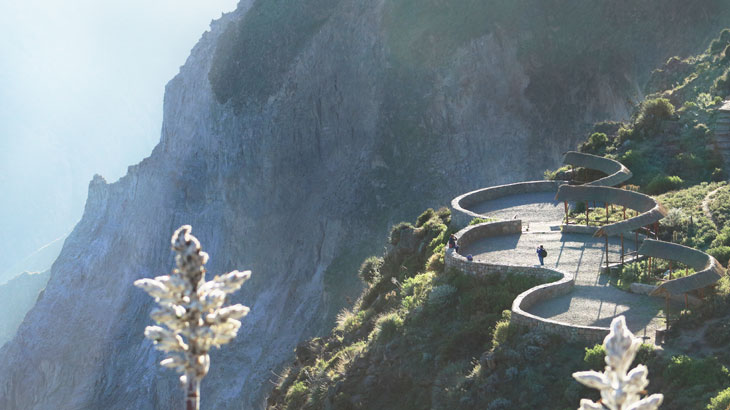 ---