The Alejandro Velasco Astete is the only airport in Cusco and the closest to Machu Picchu, receiving more than 4 million arrivals in 2021. It's located 10 min from the city's main square and 5 hours from Machu Picchu (CUZ airport code) Therefore, It's not surprising that the Cusco airport is the second one with more passenger flow in Peru, just after Lima. For this reason, with the experts of Machu Travel Peru, we want to offer you the most complete information about this important terminal.
A complete guide to moving by yourself inside Cusco airport
Cusco airport overview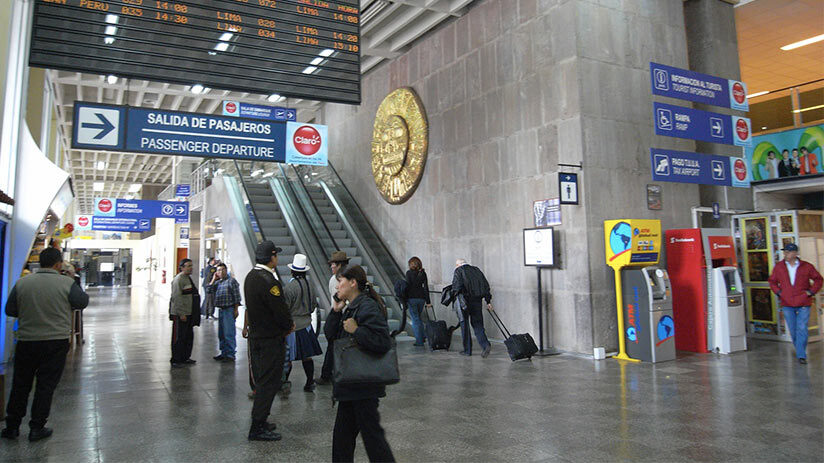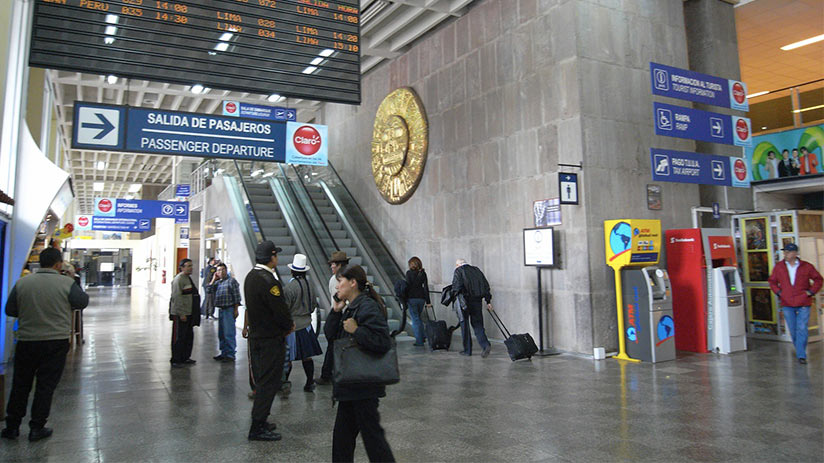 | | |
| --- | --- |
| Airport CODE | CUZ |
| Hours of attention | 04:00 am – 10:00 pm |
| Address | Velasco Astete avenue (no number) |
| Elevation | 3,310 meters or 10,860 feet |
| Operating airlines | LATAM, JetSmart, Sky Airlines, Viva Peru, Amazonas |
Once you arrive at Lima airport, the flight terminal of Peru's capital and the main entrance door to Andean country (the airport is a South American hub connection for many international flights that come from North and Central America), you will have to decide which will be your next destination inside Peru. In case of want to visit Machu Picchu, first, you have to look at Cusco, the city that shelters the world's wonder. In this form, Alejandro Velasco Astete airport (The other name of the airport) will be the unique terminal to which you will have to travel to get to Cusco, and after Machu Picchu. Nowadays receive more than 4 million passengers, and it is located 4 kilometers or 20 minutes from the south of Cusco center.
1. Airport history
The Alejandro Velasco Astete airport receives the name of the first Peruvian aviator who managed to cross the Andes in 1925 from Lima to Cusco. In contrast to the Lima terminal (Which was privatized to a German airport company), this one is operated and administered by a governmental company named CORPAC (Peruvian Corporation of Airports and Commercial Aviation). But, rest assured, the Cusco airport offers high-quality services, even similar to Lima, and facilities to international and national passengers.
Location of Cusco airport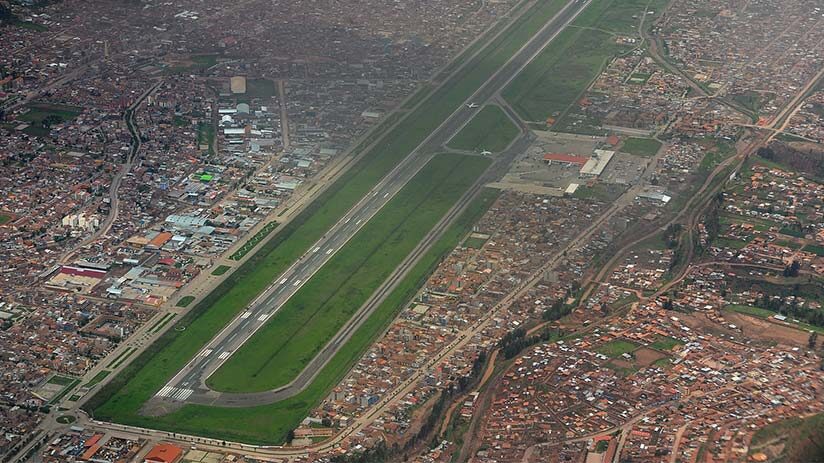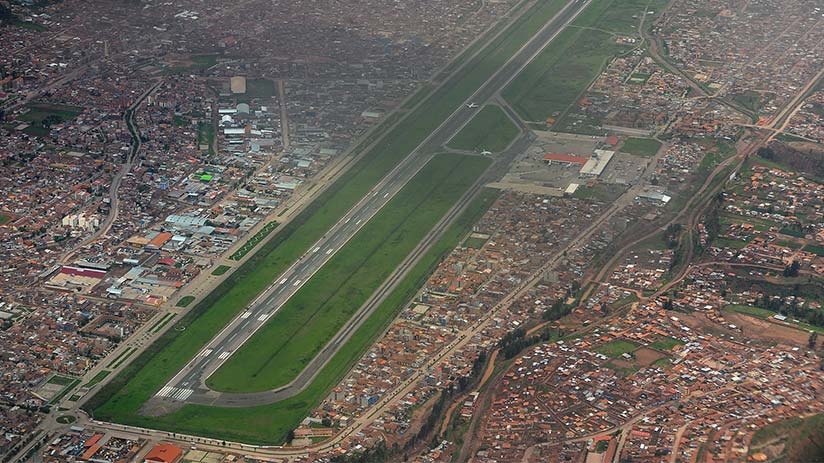 The Alejandro Velasco Astete airport is situated inside the same city, in a peripheral district called Wanchaq. At the south of the Historic Center of Cusco.
3.7 kilometers south of Cusco center (30 minutes by car), where most of the best hotels are located.
56 kilometers southeast of Sacred Valley (1 hour with 30 minutes by car), where the most amazing Incas attractions are.
100 kilometers southeast of Machu Picchu town (2 hours by car and 1 hour and 30 minutes by train)
Getting to and from Cusco airport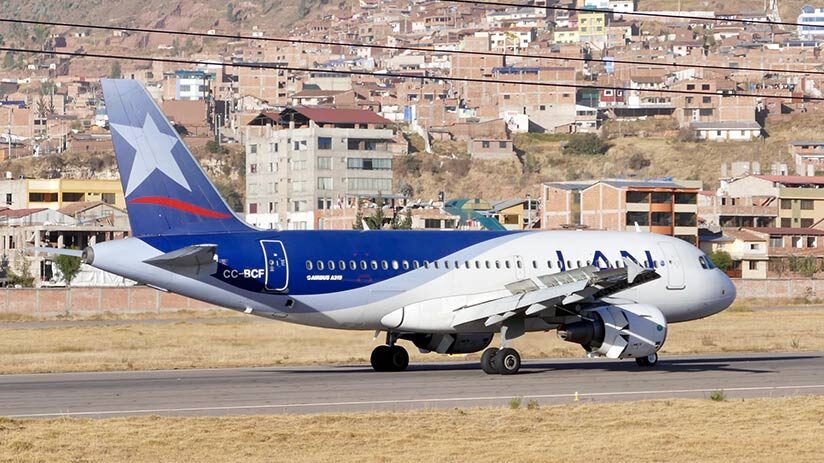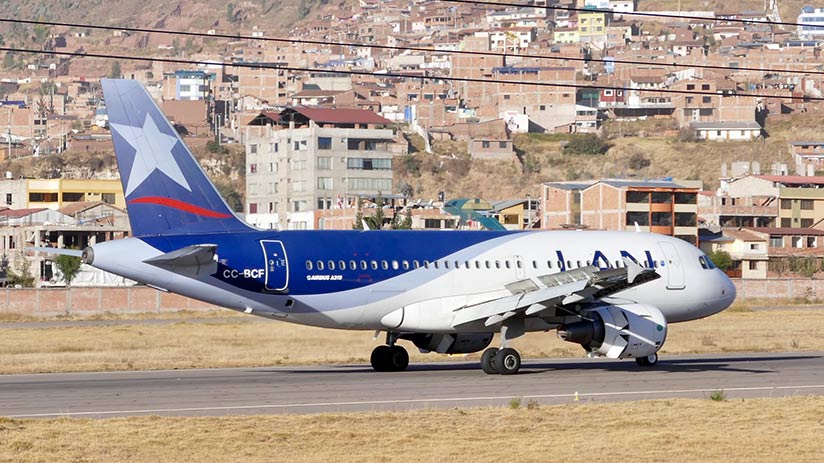 If you visit Cusco for the first time, probably you're probably wondering What is the best airport to fly into for Machu Picchu? Well, the best, the closest and the only one is the Cusco airport. However, take note that the Machu Picchu zone doesn't have an airport, properly said (the overflights are prohibited to the world wonder by the Peruvian government). So, you will have to arrive at the Imperial city airport first and after taking another transportation to get to Machu Picchu (Train is the most common)
Therefore, let's go step by step, before all of that, first, you should wonder how to get from this airport to the same Machu Picchu citadel or to Sacred Valley (Where are located the majority of hotels near Machu Picchu). Everything will depend on where your accommodation or Airbnb is located.
1. Taxi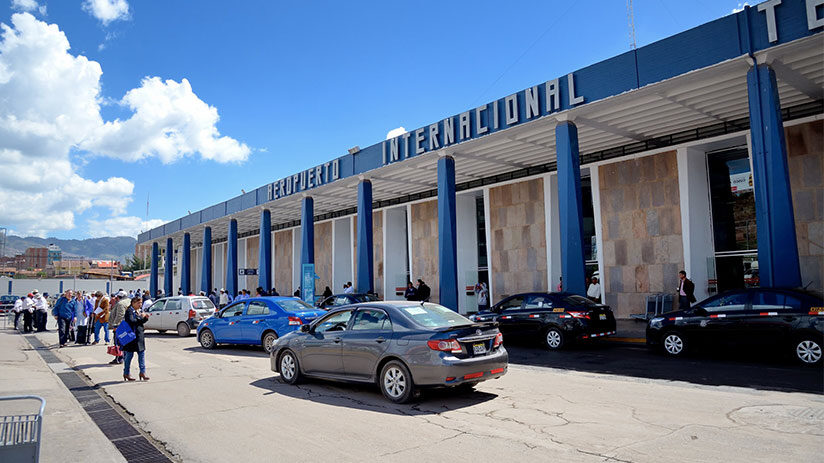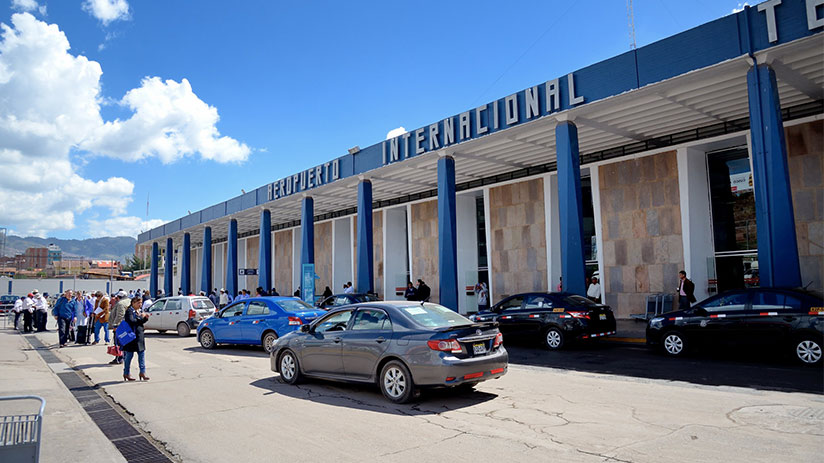 The airport's official taxi company: From the airport to different zones of Cusco city ($10 – $15). If your accommodation is in Sacred Valley, the rate increased up to $30. The taxi counter is located in the same airport room as the baggage claim, and the taxis will be waiting for you at the parking zone. When the taxi leaves the airport terminal, the parking ticket system charges them 5 soles per parking. Be careful, drivers will want you to pay this fee. Stand firm, and make them respect the agreed price. Of course, you will have to negotiate the price before taking a taxi. The rates of return are similar.
Informal taxis: These are parked outside the Cusco airport terminal, at the same Velasco Astete avenue. Their prices can go up to $15 to Cusco city and up to $25 to Sacred Valley. The rates of return are similar, and you can take them from the same street. In the same way, negotiate the price before taking a taxi, these don't have a taximeter. Of course, along with public transportation, these forms of transportation are not recommended by us.
As we told you, please, remember to quote and haggle over the price before taking one because taxis in Peru don't have a taximeter.
The taxis app (Uber, Cabify, Beat, Didi inter alia) is not widely used in the Imperial city, and if you try to use one, there will not be many taxis available.
Instead, cellphone-taxi companies are popular, and the most known are TaxiTurismo +51 84 245000 and LlamaTaxi +51 84 222000.
2. Public transportation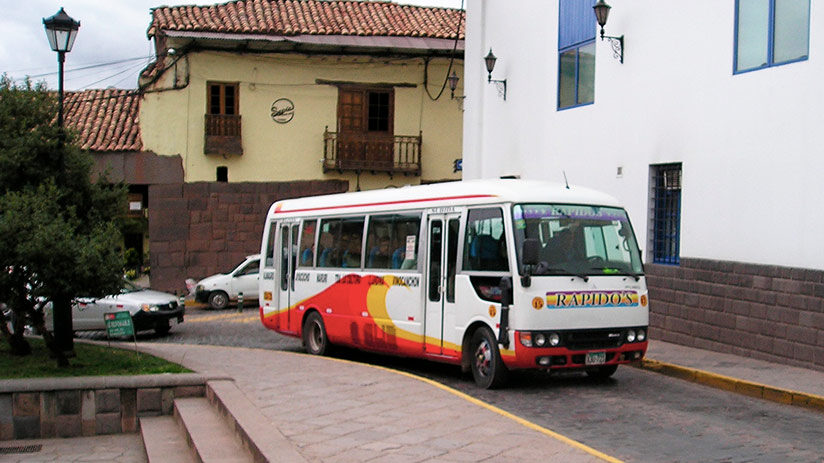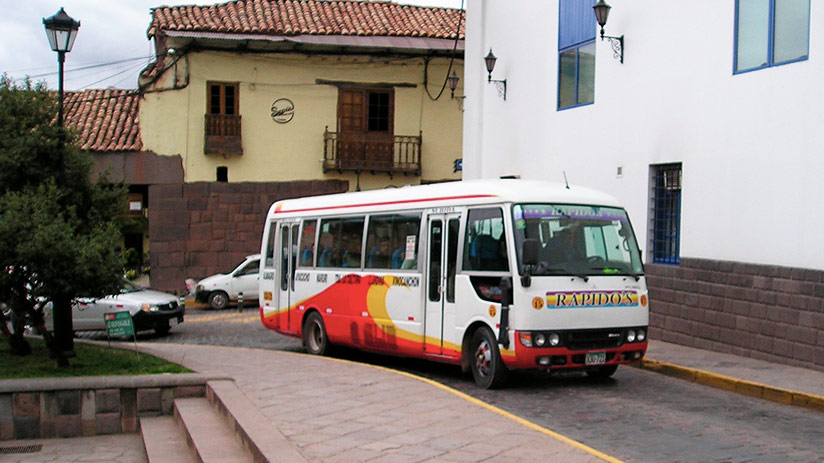 The Andean city is so small that you will not need a Cusco tourist map to move inside it. However, you only have to remember the location of the airport, to the south of the historic center, and there are many public transportations to get there.
Believe it or not, the local public lines have singular names that everyone can remember. Public transportation companies like "Correcaminos" (Roadrunner), "Liebre" (Hare), and "El Dorado" (The Golden) will pick you up from the historic center (Ayacucho street) to the airport.
"C-4M" and "Chaski" (Messenger) will make the same since San Pedro Market and "Imperial" line since La Cultura avenue. These don't have a determined hourly frequency, however, Cusco still does not suffer the onslaught of traffic in a big city like Lima.
All taxis circulate only within Cusco city. Therefore, if you are in a Sacred Valley Hote, you will need some type of transportation, obligatory. Our recommendation? Well, if you have luggage, we always recommend private transportation like a car rental or a Travel Agency Van.
Remember, the passage rate is S/1.00 (Peruvian local coin) per person. The buses don't have space for luggage and these are usually full (usually passengers can go standing if the seats are full)
3. Rent a car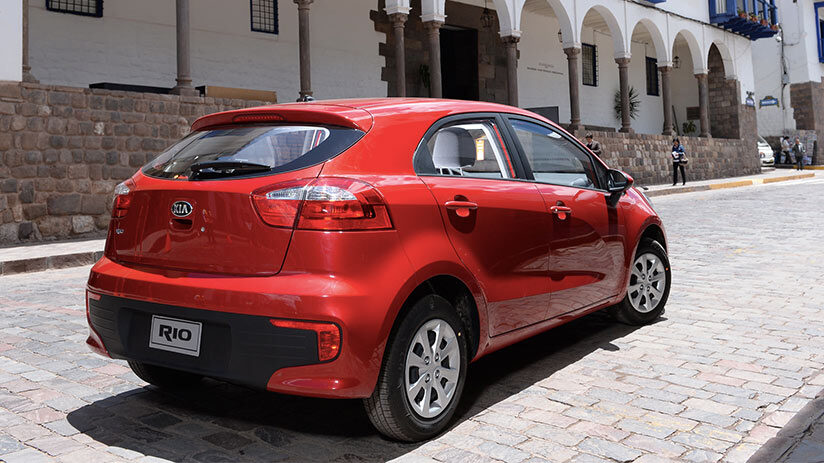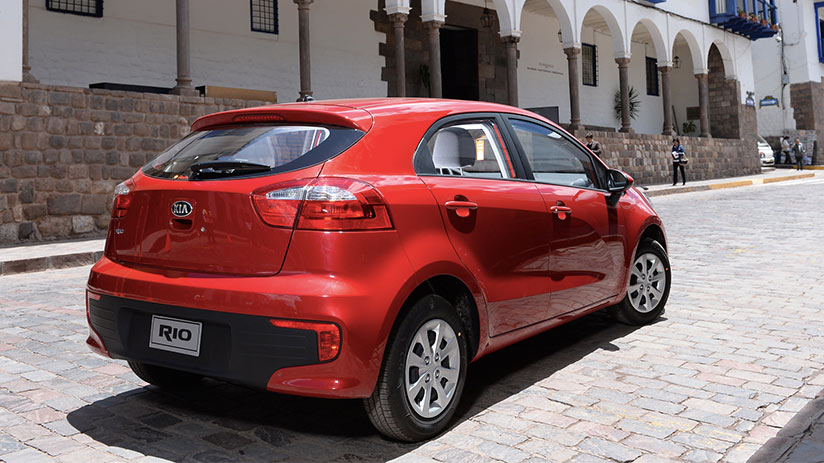 This is another good way to get in and out of Cusco airport, remember, Cusco has only one airport located in the same city, and it is the closest to Machu Picchu. So, if you need to rent a car, Cusco has several options to choose from.
Hertz Rent a car: Along with the airport's official taxi counter, in the same area as the luggage conveyor belt (left zone of the terminal), you will find the "Hertz", which is the unique rent-a-car company located inside the airport.
Sixt Rent a car: This is the closest to the airport. This is just one block from the airport, on Velasco Astete Avenue E-1 08200. Phone: +51 84 981243195 / +51 84 981076497.
Europcar Cusco: This is located on El Sol Avenue 1314, 08002. El Sol Avenue is the Cusco main street and is very easy to find it. Phone +51 84 269672.
Manu rent a car: This is located on El Sol Avenue 520, 08002. Phone: +51 84 233382 / Cel: +51 84 984945414 / +51 84 984110307.
4. Private Shuttle Services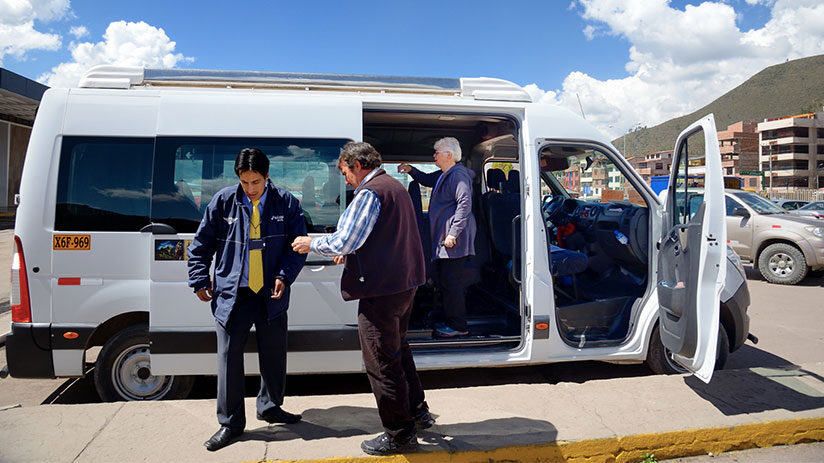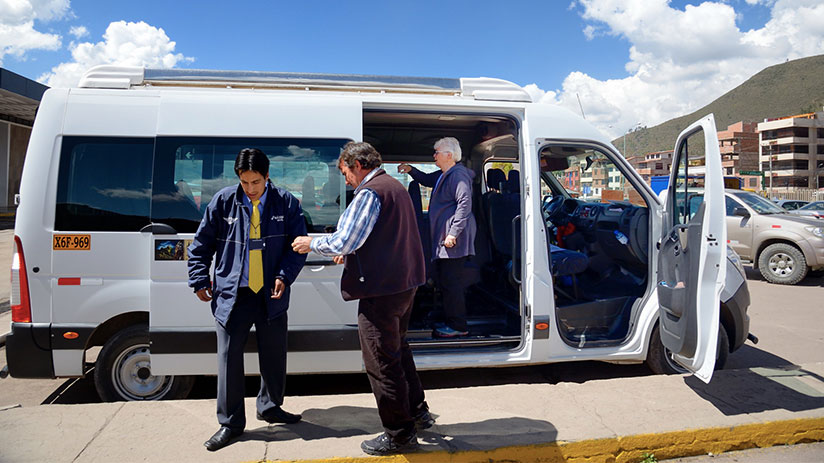 Now, if you are traveling with numerous people as a part of planned vacations in Peru with family, friends, or even groups of couples, we suggest taking in advance a private shuttle service through a travel agency. Generally, these are big transportation like minivans, vans, splinters, and even mini-buses with a capacity of 6 to 16 persons. Usually, the hire of this service one way costs $60 approx to Cusco City. If you want to get to Sacred Valley, the rate can be up to $85 approx. However, this kind of transportation will save you hassle and time when you try to take several taxis or rent cars once you arrived at Cusco.
Parking zone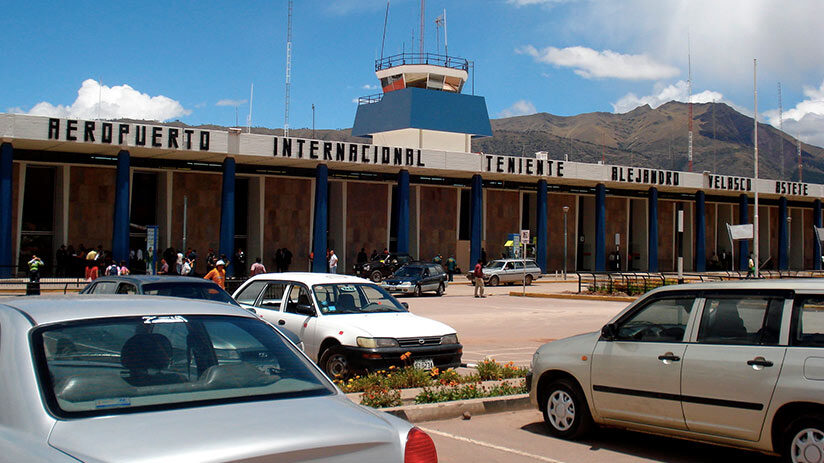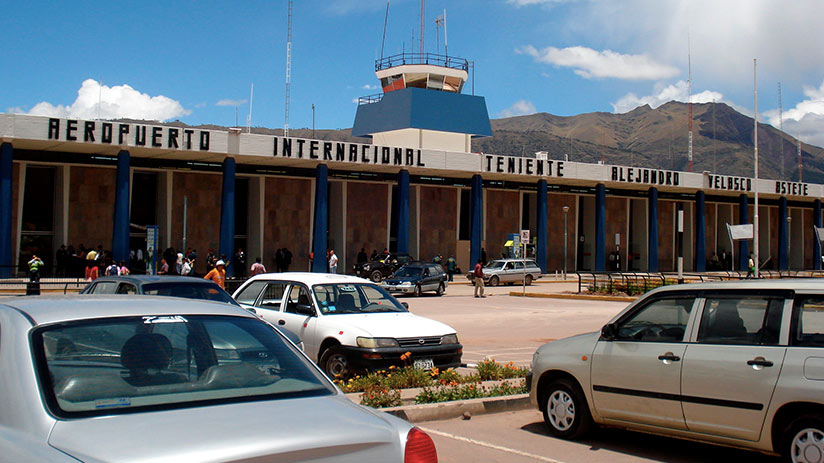 This area is one of the few privatized inside Cusco airport to a company called "Los Portales" and can host around 300 vehicles. They charge a rate of S/.3.00 for the first hour for cars, and the next hour the rate increase to S/.6.00. In the case of vans, splinters, minibusses, and buses, the rates vary up to S/.8.00 Soles can increase if the first hour of parking is passed.
A. Little Peruvian stands
A Particularity of this parking zone consists of several stand markets located west of it, just on the opposite of the terminal. In them, you will find traditional Cusquenean bread called "Chuta", native cheeses, Peruvian coffee, chocolate, and more local products. Most of them are cheaper than inside the terminal. Therefore, you can visit them if you want to bring a local product to your loved ones.
First-floor terminal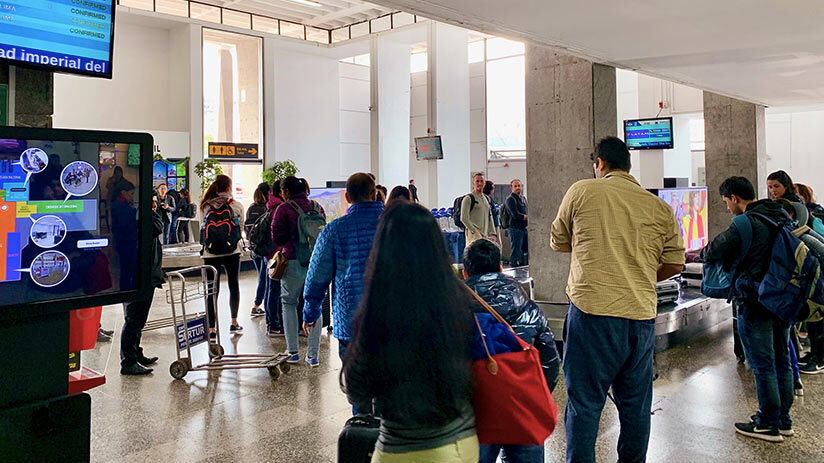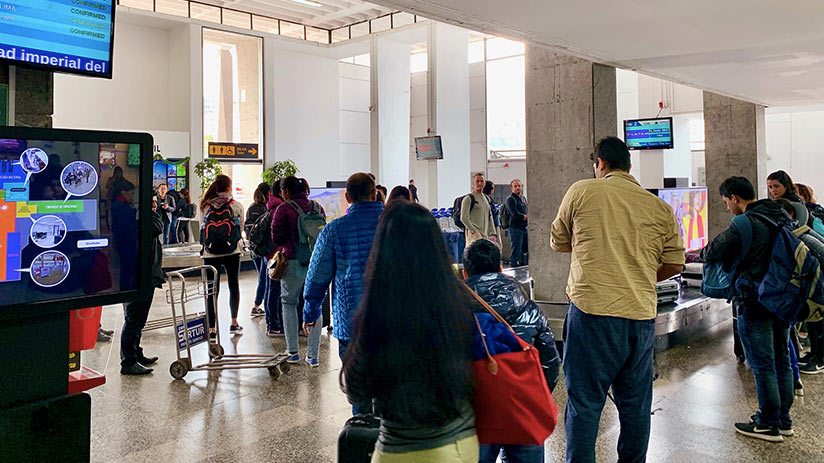 Security in Peru, especially in Cusco, is very important. Cusco, as the Peruvian tourist capital, pays special attention to this factor for its visitants and continues developing as a strong tourist destination in all of South America. In this form, you will find not only a police station in the terminal but even a health center on the first line. Continue knowing more about its facilities on the first floor below.
Luggage conveyor belt area: This is located to the far left of the terminal. The Cusco airport has two baggage handling sleeves, just at the end of the arrival flights corridor. In this same zone are located the airport's official company taxis counter, "Hertz" rent-a-car office, and other travel agency and hotel counters.
Health center: Medical post located before the luggage conveyor belt area, separated by a wall, just passing the escalators to the second floor. This is open from 6 AM to 6 PM and has a resident doctor and two nurses equipped with oxygen balloons, and wheelchairs inter alia.
Security control of international flights: Between the health center and women's bathroom has located the gate of international flights and, just behind it, the security control. Nowadays, the Alejandro Velasco Astete airport receives international flights from La Paz, Bolivia and this security control is useful to these types of passengers, besides receiving other passengers from domestic flights.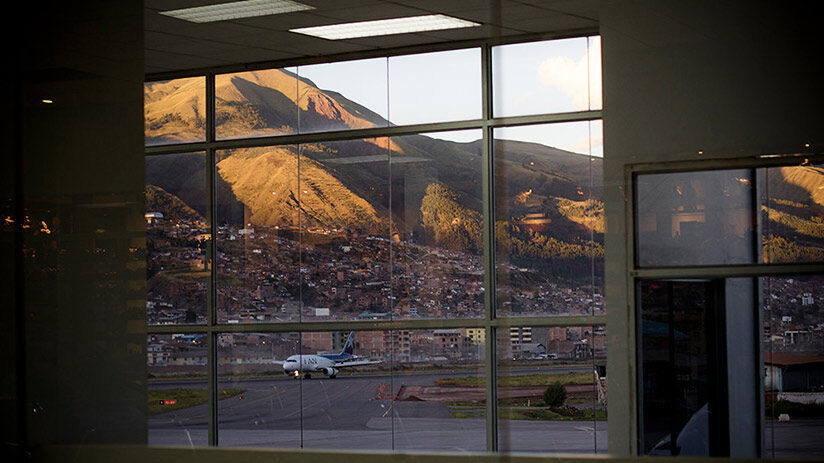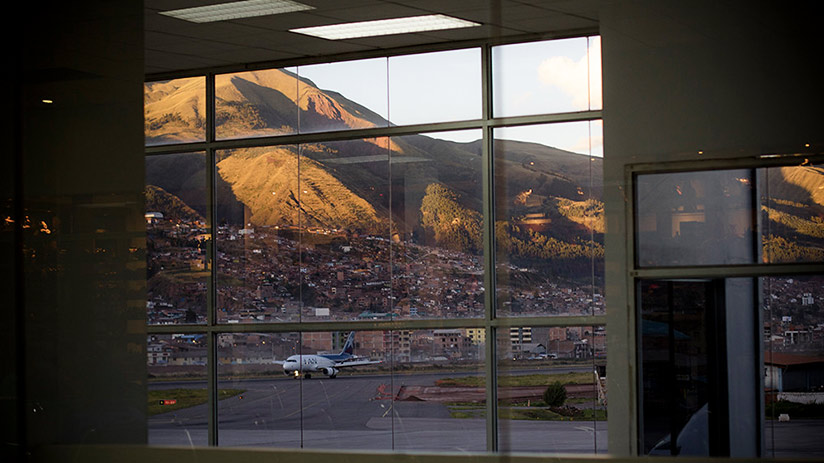 ATM zone: It is located at the end of a corridor, next to male bathrooms, before to get health center. There you will find a GlobalNet ATM (Allow all credit cards type), BCP ATM (Peruvian Credit Bank), Scotiabank ATM, BBVA Continental ATM, and even Peruvian National Bank ATM.
Club Lounge Salon: This is a lounge VIP saloon located between the ATM zone and the IPeru, tourist information counter. The lounge has comfortable seats, a Wi-Fi connection, coffee, a variety of snacks, several non-alcoholic drinks, a flight information monitor, bathrooms, and a TV cable. This lounge bar, compared to those in Lima, does not have showers or restrooms, and it is located in a public area (not inside boarding rooms), therefore, the passenger will have to go out, pass the control security, and customs area to enter the boarding zones. The cost of entrance to any person is $30. Free entrance for those who belong to Diners Club and Lounge Club international members.
IPeru counter: This is a free tourist information counter of the Peruvian government (As a part of PROMPERU, its tourist promotion office). There you will find some maps of Cusco, Sacred Valley, Machu Picchu, and important tips before taking a walk by the city and surroundings.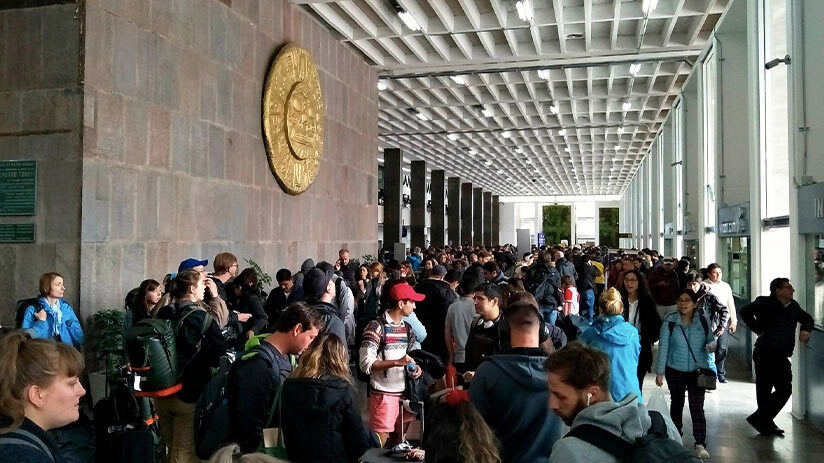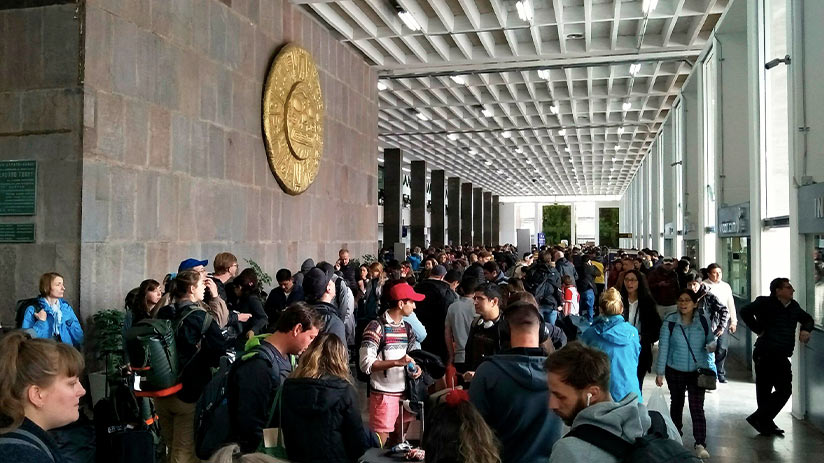 20 airline counters: These are located in the center of the terminal. Nowadays, Cusco receives flights from four airlines, the most important of them is LATAM Peru, the second one is Jet Smart (Low-cost) airlines the third is Sky Airlines (Low-cost), and the last one is Viva Peru (Low-cost)
Airport police station: This is a police station located to the far right of the terminal. Usually, airport police officers run security checks on passengers who are at the airline counter, even those situated in boarding zones. Besides this, the police station is used as a center of security for all zone of the airport and surrounding areas. The police station is open 24 hours, seven days a week.
Money exchange: There is a money exchange counter. Of course, the exchange rate is higher than other ones located in the historic center of Cusco. Therefore, we recommend it only if you don't have time to return to the city center (you are about to embark) or if you will go directly to Sacred Valley (In case of arrivals)
Other facilities: Also, in the same terminal, just in front of the health center, ATM zones and club lounge saloon have located a stand of coffee and snacks, a stand of postcards, a SERPOST post office (national post office), and even an office of CORPAC, too.
Second-floor terminal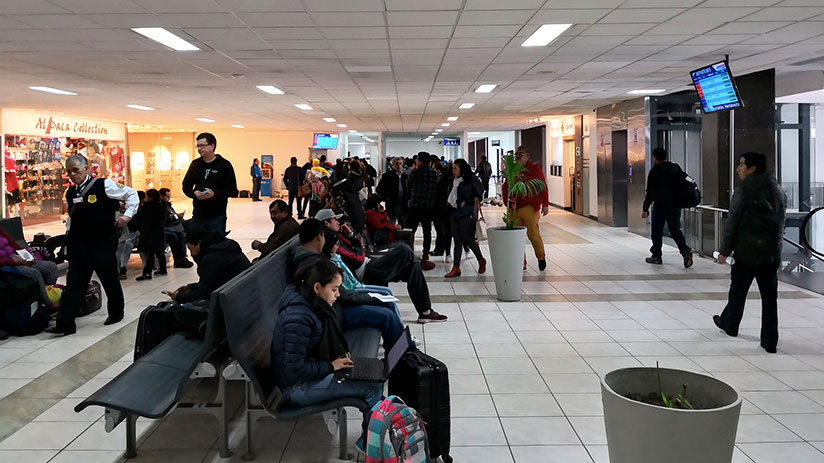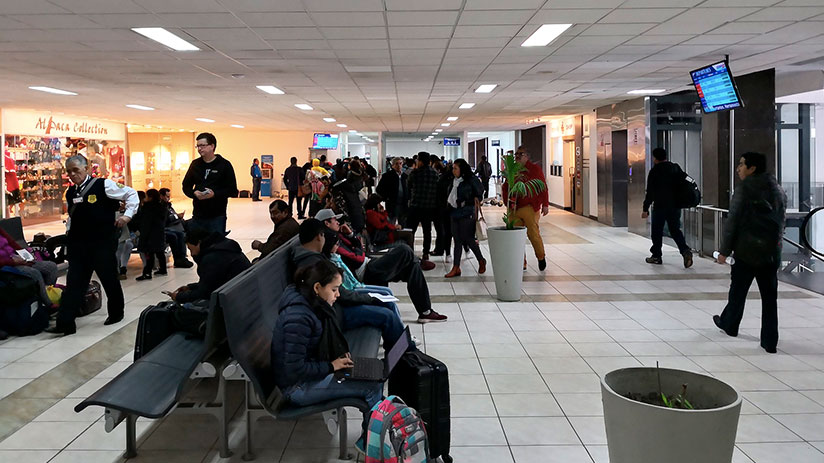 The airport has a recently remodeled second floor, where stands of chocolate handicrafts, alpaca-based fabrics, and ceramics handicrafts inter alia. Also, the airport administration installed more than 120 seats in the boarding zones as part of the reshuffle. For all these reasons, tourism in Peru continues to grow at a fast pace. Following, you will see the zones that form the second floor of the terminal.
Coffee-Airport: To the left end of the terminal is located a coffee restaurant with coffee, teas, hamburgers, a variety of snacks, and a lunch Peruvian menu. The dishes have an acceptable level of taste and have reasonable prices.
Two Snack Bars: At the west zone of the terminal, just right next to the stairs that lead to the first floor, are situated two snack bars. These offer candy, chewing gum, soft drinks, some types of snacks, coffee, and tea, among others. However, the prices are relatively expensive.
Chocolate Stand: A little stand of Cusquenean chocolate called "La Cholita" is located just in front of the two snack bars. This stand offers the chocolate in a different presentation, as a souvenir, as a bar to make milk chocolate, inter alia. It has reasonable prices.
Alpaca-based fabrics: Other little stands are located on one side of the chocolate stand. There, you will find fashionable clothes made of alpaca, baby alpaca, and even vicuña fabrics. Usually, the clothes are expensive, but they are worth it.
Two souvenirs stand: These are rhombus-shaped booths situated in the middle of the waiting area. Both offer different types of souvenirs, since Incas ceramics style like cups, dishes, chess boards Pisco bottles, mini sculptures made from quartz, and paintings. Of course, buying these kinds of souvenirs outside of Cusco airport will be cheaper and more comfortable.
Spa Saloon: It is located on just one side of the alpaca-based fabric stand. There are two comfortable seats with two masseuses who work over shoulders and neck from 10 to 30 minutes approx.
A. Boarding zone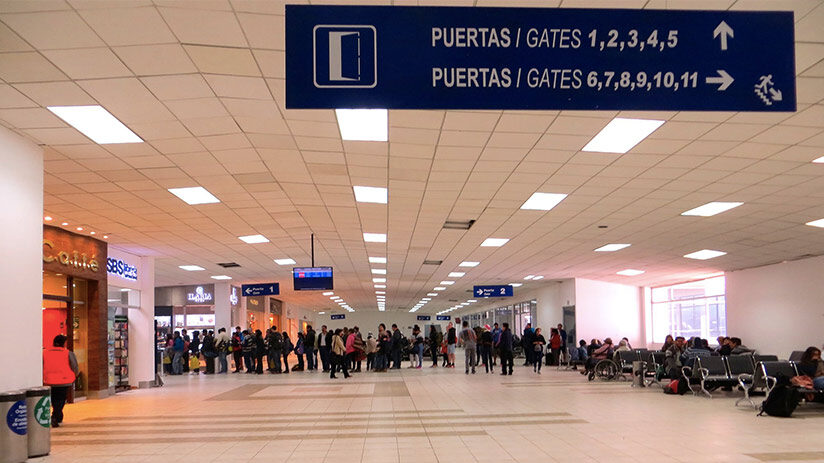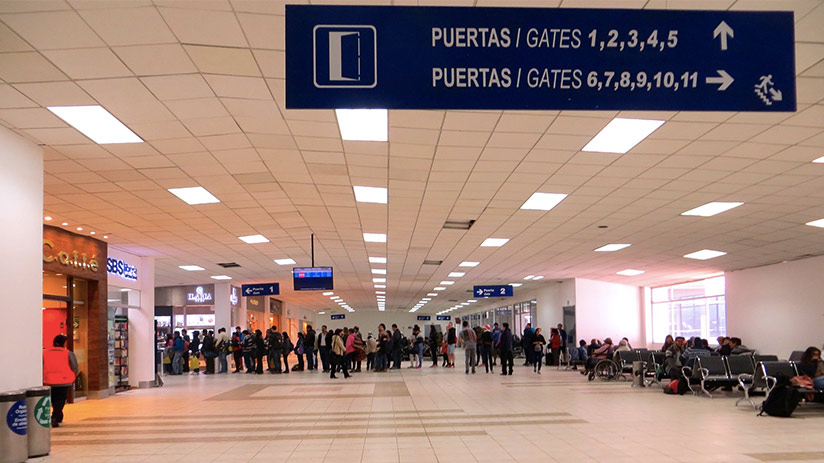 Boarding rooms and gates: There are 12 boarding rooms, passing security control and Customs. All boarding gates attend international flights and the zone has one snack bar, two coffee zones, and one shopping.
Internet business center: This stand continues to Spa Saloon and has a computer with direct access to the internet, a print, a copier, and a scanner. The price for hiring a computer is S/5 Soles or $1.30 per 30 minutes. This stand is open every day, from 7 am to 4 pm.
BookStore: This is another little stand situated in the middle of the waiting area, close to boarding control. There, you will find international magazines like Vogue, Sparkle, National Geographic, and Lonely Planet inter alia. Also, literature, self-help books, and books about Machu Picchu.
Bathrooms: There are four bathrooms, two (for each genre separated) in the waiting area and the other two in the boarding rooms.
Administration area: To the right end of the terminal is located the administration office (CORPAC), this zone is restricted to the public.
Security control and Customs: Following the waiting area is located the security control where you will show your passport and flight tickets to enter to metal detector machines. On some plastic trays, you will have to leave all metallic and/or electronic objects and go through the metal detector. After that, you will go to Customs control to show again your passport (In case you have an international connection flight in Lima)
Surrounding hotels
You will have some best hotels located in the historic center of Cusco, (3.7 kilometers from the airport – 30 minutes)
1. JW Marriott Cusco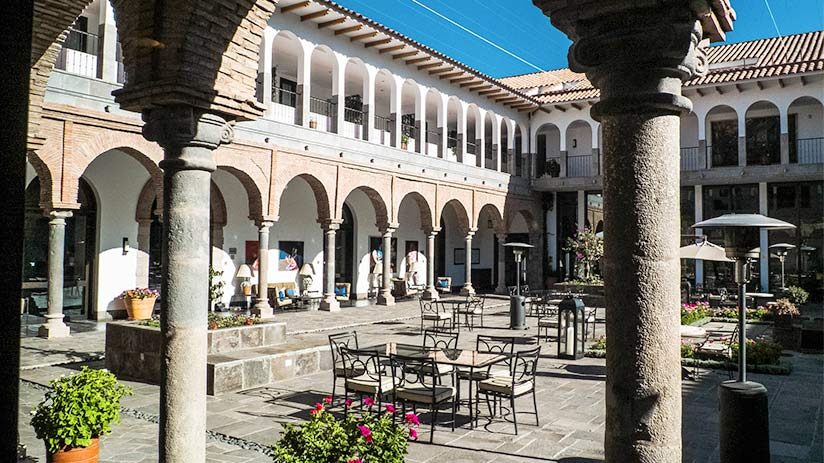 Former Augustinian convent that was remodeled by the hotel from 2006 until 2012 when it started working. This five-star hotel has 146 rooms, 7 suites, a spa salon, a pool, terraces, an event room, a museum, and an oxygenation system so that its guests do not suffer from altitude sickness from the first day. It is located in Calle Ruinas (Ruins Street), 25 minutes from the airport.
2. Palacio del Inca Libertador Cusco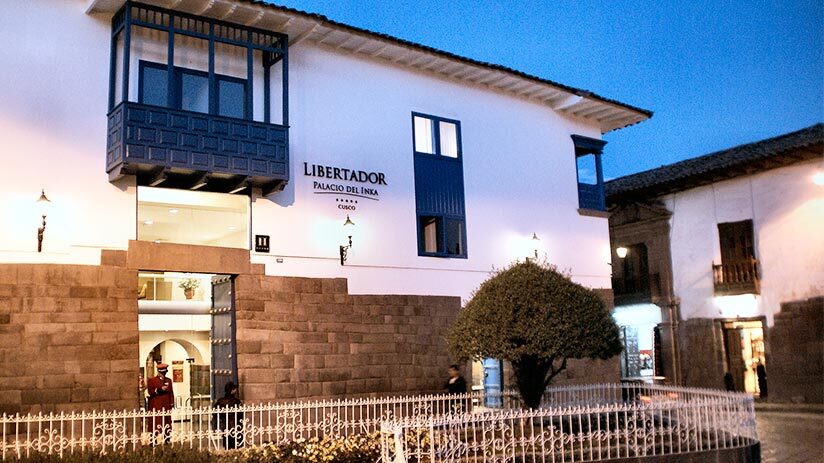 For many years, Libertador hotel was the only five-star hotel in Cusco. This was built over the ruins of an ancient Incas palace and nowadays, it has 141 rooms and 61 luxury suites, a spa salon, gym, pool, and a five forks restaurant inter alia. It is located in front of Santo Domingo church, 20 minutes from the airport.
3. Hotel Monasterio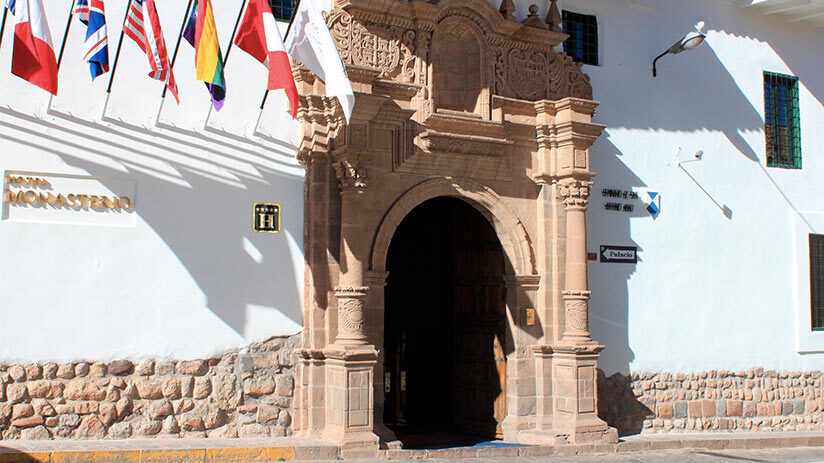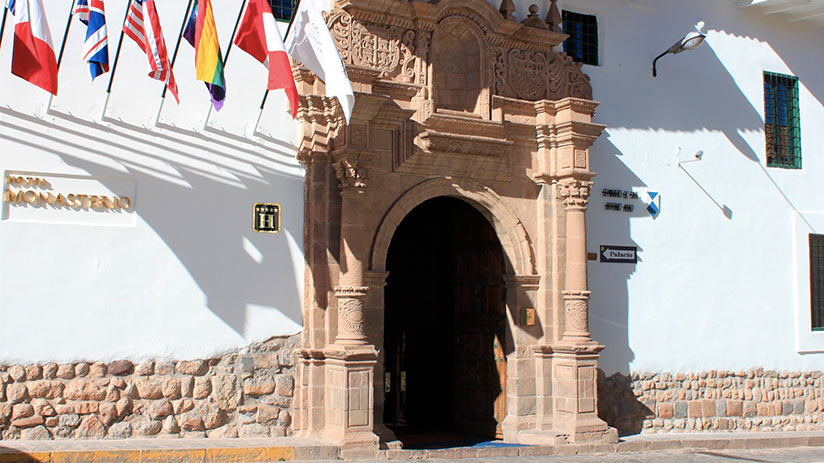 It was built over the ancient San Antonio Abad Seminary. This is one of the few hotels that respected the original infrastructure of its predecessor. The hotel is unique in all of Cusco, with a cedar tree more than 300 years old, decorating its patio. The hotel has 122 rooms, 2 five forks restaurants, a chapel, a spa salon, a business center, and a lobby bar, inter alia. It is located in Nazarenas square, 40 minutes from the airport.
4. Palacio Nazarenas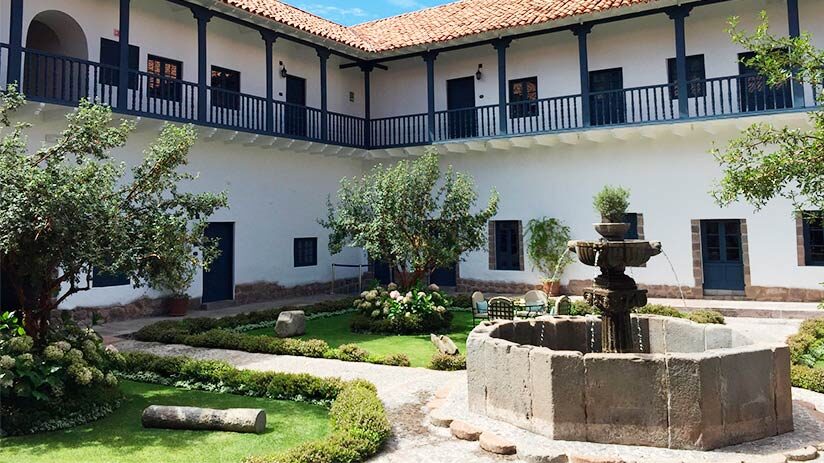 Palacio Nazarenas was a recent five-star hotel opened in Cusco. The hotel was remodeled from the old monastery of the Nazarene. This five-star hotel has the best quality facilities than the Monasterio hotel and has 55 rooms (All of them are suites), an exclusive restaurant "Senzo" (Its menu was prepared by the prestigious Peruvian chef Virgilio Martinez), a pool, a spa salon, a business center, 24-hour butler service, inter alia. It is located just one side from Hotel Monasterio on Nazarenas square.
How to get to Machu Picchu from Cusco airport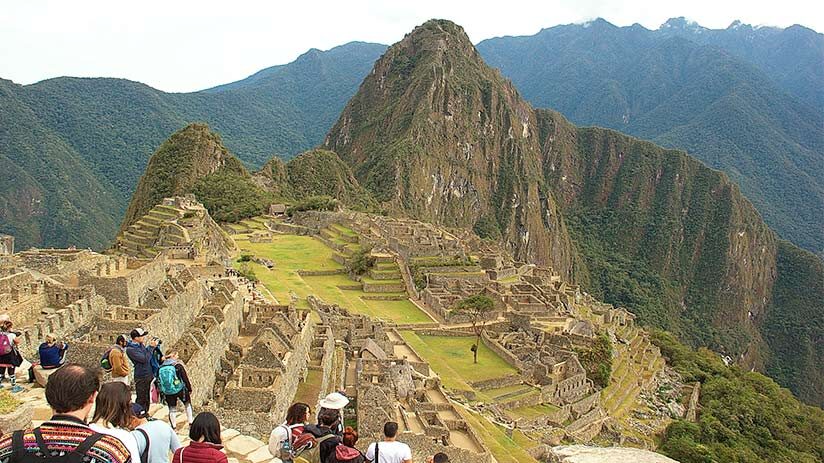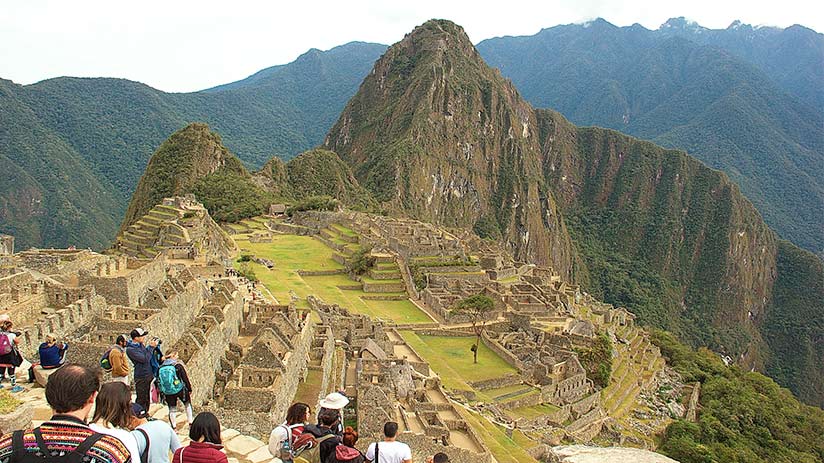 The great desire of most visitors is to get to Machu Picchu directly from Alejandro Velasco Astete airport. This is possible when we divide the itinerary into two parts. The first one is taking a car, taxi, bus, inter alia from the airport to Wanchaq, Poroy, or Ollantaytambo train station. After, from one of these points, you have to take a train to get to Machu Picchu. This sounds easy, but with limited train schedules, the entire journey from the airport to Machu Picchu can take more than a day. Therefore, overnighting in a hotel previous to getting to the Incas' citadel is necessary and recommendable, and it should be one of your priorities if you are planning a list of things to do in Cusco before getting to Machu Picchu.
Therefore, if you want to know how to get to Machu Picchu directly from Cusco airport before making your list of things to do in Peru, you have to follow these steps.
1. From the airport to the hotel or train station
All these will depend on your arrival schedule. Usually, the passengers of flights that arrive in Cusco before 07 am can catch one of the Machu Picchu trains that depart from Poroy train station until 09 am (1 hour from the airport). If the tourists arrive from 7 am to 12 pm, they can catch one of the Machu Picchu trains that depart from Ollantaytambo until 03 pm. (Ollantaytambo is located 2 hours from the airport). If the passenger arrives later than noon they will have to spend a night in Cusco hotels or Sacred Valley hotels, to go to Machu Picchu the next day.
2. From Hotel or Train Station to Machu Picchu
In case the tourist takes overnight in Cusco or Sacred Valley hotels, they can take without hurry mornings trains from Poroy or Ollantaytambo train stations to Machu Picchu. The train trip lasts 2 and 3 hours, respectively. Remember that Machu Picchu citadel is open from 05:30 am until 05 pm every day.
A new Cusco airport, Chinchero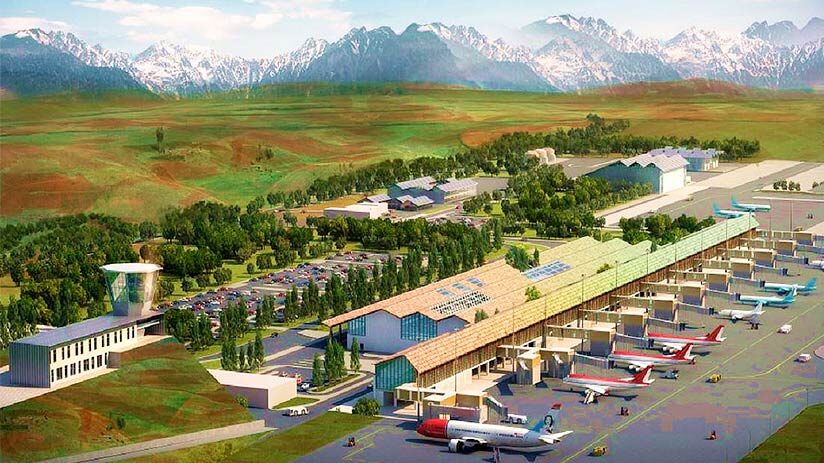 With more than 4 million passengers through many flight arrivals in a year, the Alejandro Velasco Astete Cusco terminal is operated at full capacity at this moment. Therefore, three years ago Cusco regional government is building a new airport located in the Sacred Valley zone (Chinchero town). This one will have a bigger terminal than the current airport, with a larger landing strip with the capacity of receiving international flights; from Central and North America in the first moment, and after from Europe, even the Asia zone. The purpose of the Chinchero airport is to drain and lower the air traffic of the two most saturated airports in the Andean country, Lima, and the current airport of Cusco. This terminal is expected to be completed in 2025.
Cusco airport tips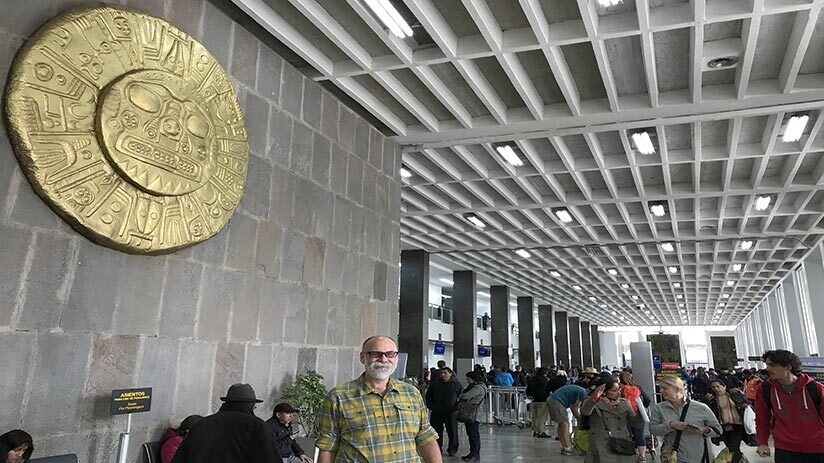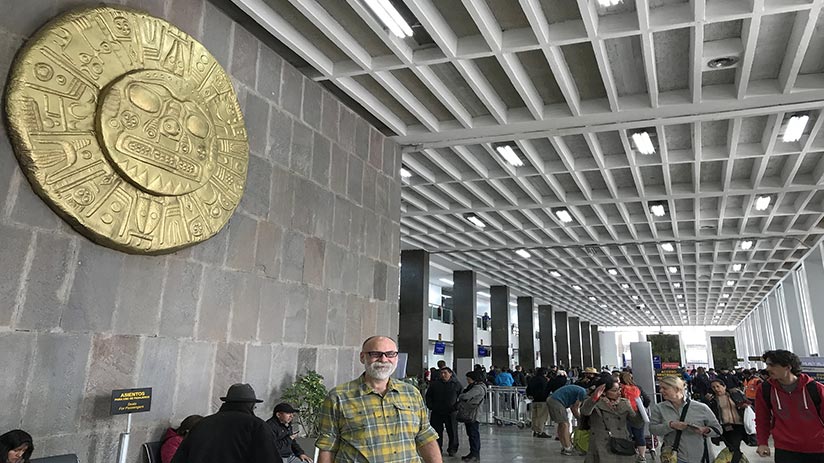 If you are asking How to get from Lima to Cusco, you will have two main ways to make it. The first one is by flight (Cusco is the first Peruvian city with more flights scheduled from Lima). There are many flights scheduled from Lima to Cusco in only one day, the flight lasts 01 hour and 20 minutes. The second way is by bus, usually, interprovincial buses depart from 12 pm to 03 pm from Lima and arrive in Cusco at 12 or 03 pm (24 hours of trip approx.) There are daily bus departures.
The airport is open from 05 am until 10 pm. Access is allowed only for passengers with boarding passes.
If you see torrential rains, winds even hail minutes before landing in Cusco, don't worry, the plane will arrive normally at the imperial city. Why? Well, by two factors. The first one is the modern aircraft fleet of the airlines that operate in Peru. LATAM, Jet Smart, Sky, and Viva (According to a requirement of the Peruvian government). Therefore, these can land without any weather setbacks in Cusco. The second factor is the modern Cusco airport flight radar system, which allows monitoring flights, even in conditions of low visibility, cloudiness, and torrential rains, among others.
Please, take note that this airport doesn't have a Wi-Fi signal in the entire complex. If you need internet, you will have to hire a computer in the little internet business center stand located on the second floor or go to Lounge VIP salon on the first floor.
There are no showers in bathrooms of public areas, nor in bathrooms of Lounger VIP salon. Our recommendation is to take a shower before getting to the airport.
There is no storage of luggage. Therefore, if you need to leave your luggage while you take a tour or trip, we suggest you talk with your host, hotel, or Airbnb to see the possibility of leaving your luggage there before.
Spend a night in the same airport, even in the zone of international flights (to Bolivia) is forbidden, please, take note.
"TRAVEL IS FATAL TO PREJUDICE, BIGOTRY, AND NARROW-MINDEDNESS AND MANY OF OUR PEOPLE NEED IT SORELY ON THESE ACCOUNTS"
We hope that all this information about Cusco airport will be helpful for the passenger who gets to Cusco, and consequently, to Machu Picchu for the first time. We try to cover all topics and facilities about this busy Peruvian airport, the closest to Machu Picchu and the second most important in the Andean Country. Remember to keep in mind all these tips and advice to avoid any "surprises" in your landing at Cusco. The travel expert of Machu Travel Peru will be attended to any questions or suggestions that you will have. If you want to know more about our different routes, you can consult with our qualified team of advisers. They will be happy to help you fulfill the trip of your dreams.
---