Machu Travel Peru wrote this article especially for those who love to be in contact with nature and dare to embark on wild adventures. A Cusco Jungle tour sounds exciting to you? We already believe it.
The Machu Picchu tours are often at the top of a traveler's wish list. However, lots of visitors don't know that Cusco is not only the gateway of Machu Picchu but also the starting point of the most unique jungle tours and awe-inspiring experiences. Indeed, there are thousands of reasons to venture into the jungle… In other words, Peru is the hub of not only ancient Inca history but also mind-blowing adventures.
Peru is an unparalleled and stunning paradise blessed with one of the greatest biodiversity in the world. Did you know 60% of Peru is made up of jungle? Yes, exactly as you read it. A Cusco Jungle tour will allow you to deeply immerse in the heart of our vast and breathtaking Amazon which is steeped with tons of exotic wildlife and beautiful landscapes.
Besides, the Peruvian Amazon is inhabited by native communities that live in harmony with the marvelous nature and also still keep alive their ancestral traditions. Without a doubt, your Cusco Jungle tour will not only be adventurous and experiential but also an educational and culturally-rich tour.
So, are you ready to live the most incredible Cusco Jungle tour of your life? Let's get the party started!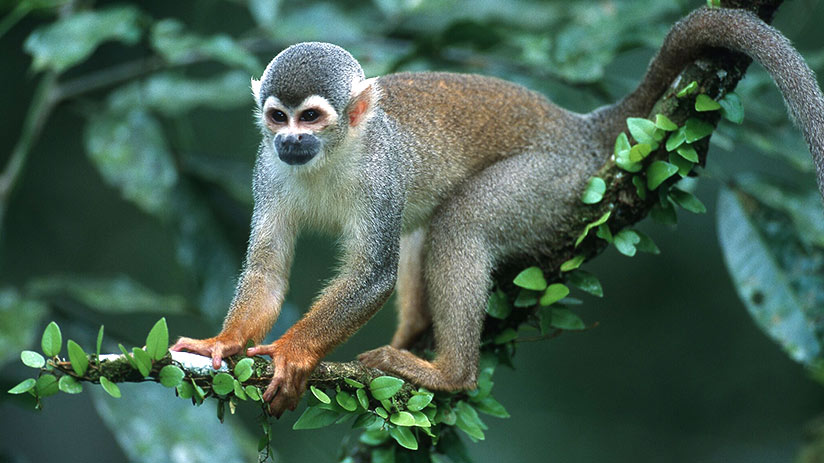 Fascinating journey: Cusco Jungle tour
Needless to say, to guarantee a fulfilling and unforgettable jungle tour, it has to be accompanied by preparation. It will allow you to tailor your trip to suit the experience you are looking for.
Fortunately, the vast and fascinating Amazonian territory offers a wide range of destinations to choose from. These places are surrounded by unbeatable natural beauty where you will be able to feel like another marvel of nature. Unquestionably, ideal places to feel the magic of our Earth.
Write down
Wildlife spotting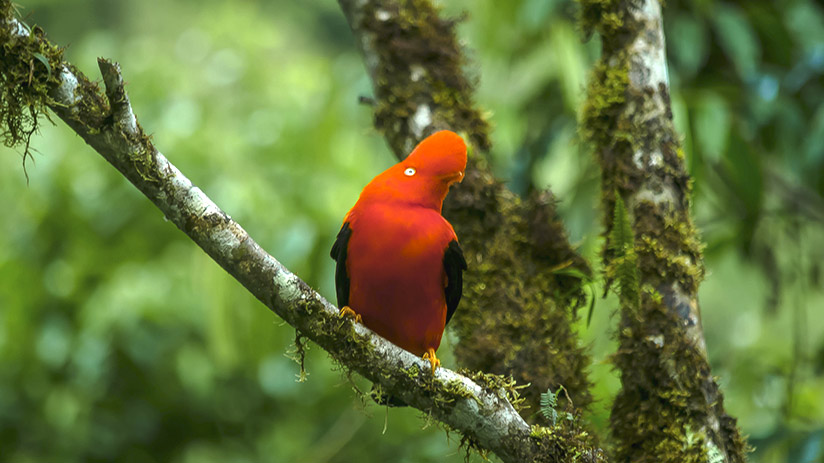 To discover all the wonders of the jungle and its fascinating inhabitants, you must head to the remote parks and reserves of the Amazon. Due to the ruthless human activity, the Peruvian Government created these heavily protected biospheres.
Now that you know this, you may be asking yourself how much does it cost, right? Well, the reserve entrance fee is not cheap. But don't be discouraged. We know that maybe the Machu Picchu cost was high since there were many factors -tickets, transportation, treks- that played into the total cost. But a Cusco Jungle tour is definitely worth it. The Amazon reserves are well equipped for keen wildlife spotters.
Moreover, there are great platforms for viewing the forest canopy and about 50 km. of hiking trails. Your night excursions will be awesome!
Biodiversity hotspot: Tambopata National Reserve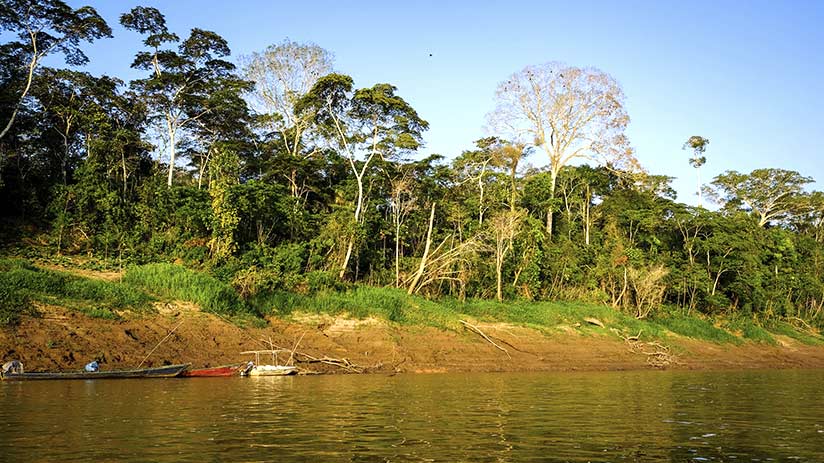 One of the main attraction areas of Amazon is the city of Puerto Maldonado where the Tambopata National Reserve takes place. This reserve is one of the most unparalleled, significant, impressive and flourishing reserves of the Peruvian Amazon.
With an extension of over 247, 690 hectares, this geographically and well-preserved complex area counts with an incredibly high level of biodiversity where you will witness a breathtaking scenery of wildlife.
Tambopata stands out due to its variety and richness of birds, mammals, reptiles, butterflies, insects, caimans, and even monkeys. Besides, it counts with different types of trees and lakes. There is no doubt that not only the Tambopata National Reserve but the whole Amazon is a dream paradise for nature lovers and adventurous souls.
Furthermore, Puerto Maldonado is not only home of this incredible biodiversity hotspot but also has the official title of "Capital of Biodiversity of Peru" due to the abundance of flora and fauna found in its forest. For this reason, many enthusiastic travelers book a Jungle tour from Cusco.
How to get to Puerto Maldonado from Cusco?
You have two options, by plane or by bus. The first one is the most convenient option to go to Puerto Maldonado. The flight takes less than 1 h. Once you arrive, you can take a motorcycle taxi (almost like a tuk-tuk) to the city center (the Main Square). The bus is the most popular and economical option ($20 approx.) for travelers on a low budget. The ride takes about 12 hrs. but it is worth it since you will pass through beautiful Andean highlands, cloud forest, and epic jungle. The bus station is about 10 minutes from the main square.
What can you do in Tambopata during your Cusco Jungle tour?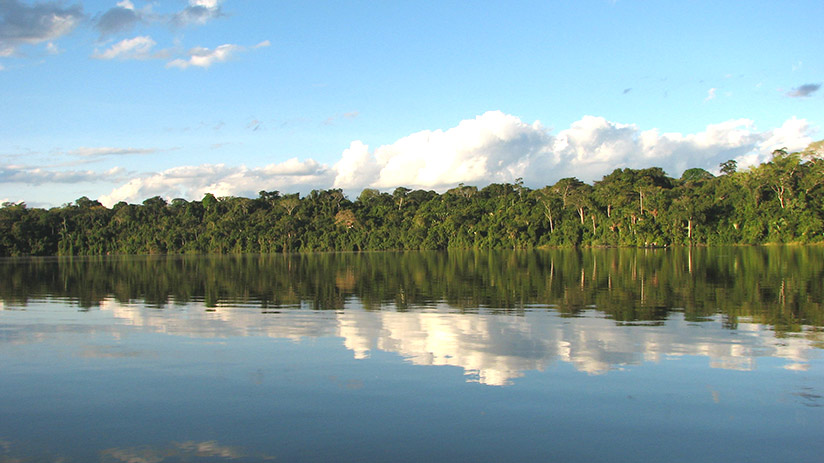 While traveling around this reserve, you will have a great chance to explore deep in the Amazon and enjoy different activities such as canopy, jungle walks, and fishing. Besides, we recommend visiting these natural beauty places: Sandoval Lake, Huitoto Lagoon, Apu Victor Lagoon, Cocha Perdida and Butterfly Tambopata.
Weather
The summer in Puerto Maldonado is very hot, wet and short. The winter is also hot, short but cloudy and oppressive throughout the year. During the year, the temperature varies from 18° to 32° C, and hardly ever drops below 13° C or rises above 36° C.
According to the tourism score, the best time to visit this city is from May to September since the days are clear and without rain.
Hey, high-spirited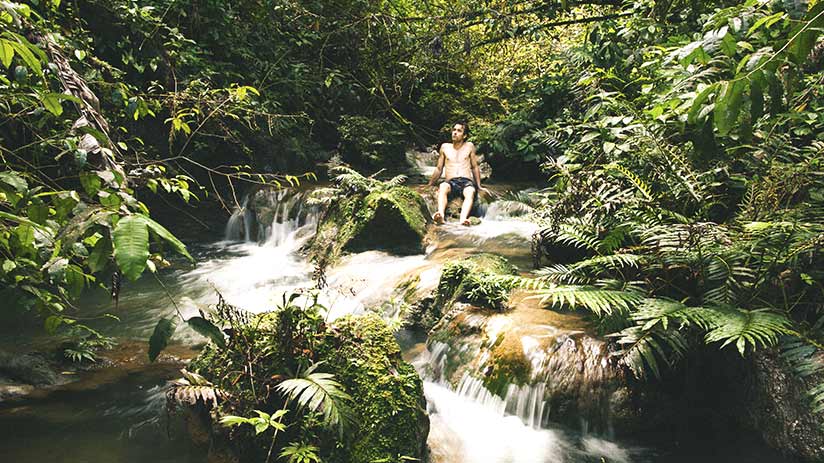 To summarize, the team of Machu Travel Peru thinks that when you will remember your Peruvian Amazon tours, immediately your mind will conjure up images of happiness and joy. There is no doubt that you will feel the natural and scenic wealth of the Amazon again.
---