Especially among young adults, South America is a popular destination to travel to before the hard student life begins. South America is rich in culture and breathtaking nature. However, there is one particular destination that is extremely popular among travelers: Peru. With three different climate zones, the coast, Andes, and the jungle, it offers quite a lot to see, not to mention the rich culinary diversity one gets to experience.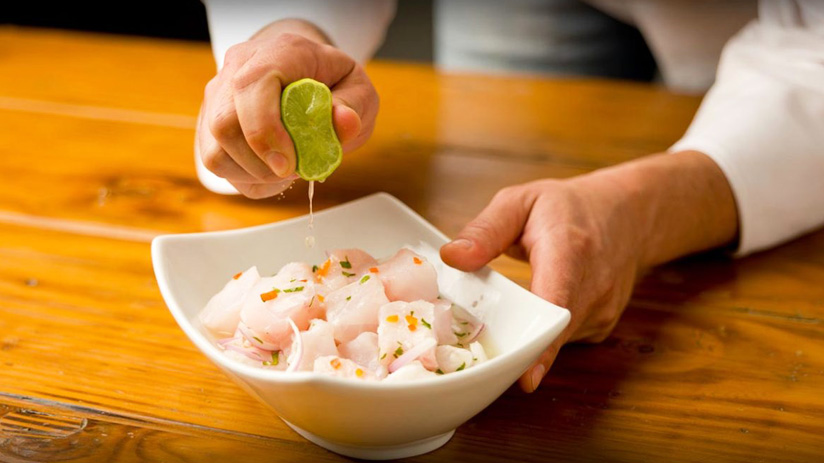 The coastal region is the perfect place for you to try Peru's national dish Ceviche, a very fresh raw fish "cooked" in lime juice, garnished with thinly sliced onions and toasted corn, accompanied by yucca or sweet potatoes. And do not forget to order the famous Pisco Sour, a delicious cocktail made out of Pisco, egg white, sugar, and freshly pressed lime juice. There is a never-ending discussion if the best Pisco is from Peru or Chile, but try and decide for yourself!
The jungle region, a huge part of the Amazon, where incredible flora and fauna have their home and national reserves opened the doors to Eco-Tourism. River cruises and Amazon lodges provide the best options to dive deep into the depths of the Peruvian jungle. But, overall these things, the main reason for a visit to the country with the ancient Inca capital is to experience the mysteries of Machu Picchu in the Andes.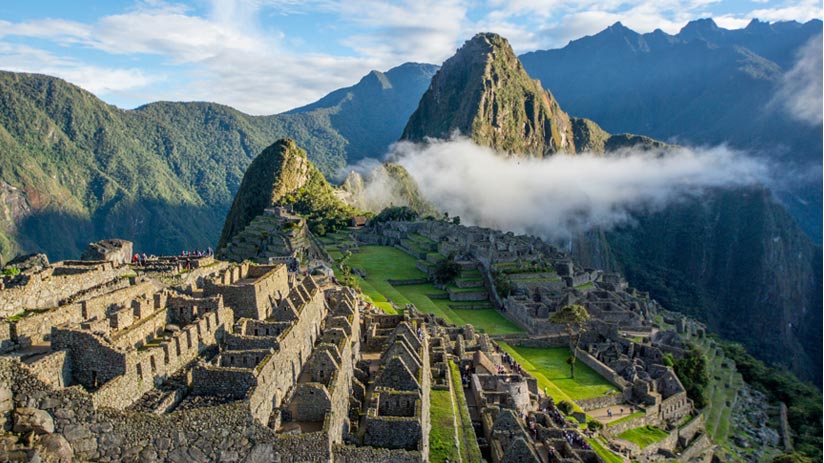 But what is Machu Picchu? Machu Picchu is an ancient Inca site that was built over five centuries ago. Well hidden in the mountains the Spaniards never found it and never got to destroy it. To this day its exact purpose remains unknown, but plenty of speculations are trying to finally find it out. What we do know is that the area is separated in an urban, agricultural, and religious zones. Now, it is on top of almost every traveler's bucket list. Elected as the "Top Dream Destination 2018" it counts with millions of visitors each year who finally want to get mesmerized by the "Los city of the Incas".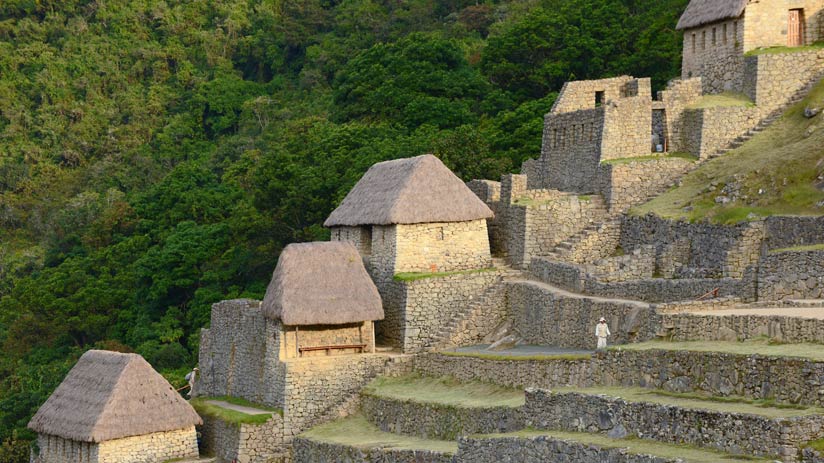 Did you know that, when constructing Machu Picchu, the Incas did not use any wheels to transport the heavy stones? Also, the architecture of the buildings is quite impressive: Each stone fits perfectly with one another, not even a needle would fit through. All of the above mentioned and more reasons made it one of the New Seven World Wonders, and well-deserved. Machu Picchu is part of the Urubamba province and the Cusco department. From the city of Cusco, you can reach Machu Picchu via bus, train or by hiking. While the Cusco is at about 3400 m, Machu Picchu is only at approximately 2,430 m above sea level. Also, the environment changes. It is surrounded by lush vegetation and mountains covered in cloud forests which makes it even more impressive. With llamas grazing all over the site, Machu Picchu looks just like out of a picture. These are some basic Machu Picchu information, but due to its history, it is certainly worth a quick look on the Internet.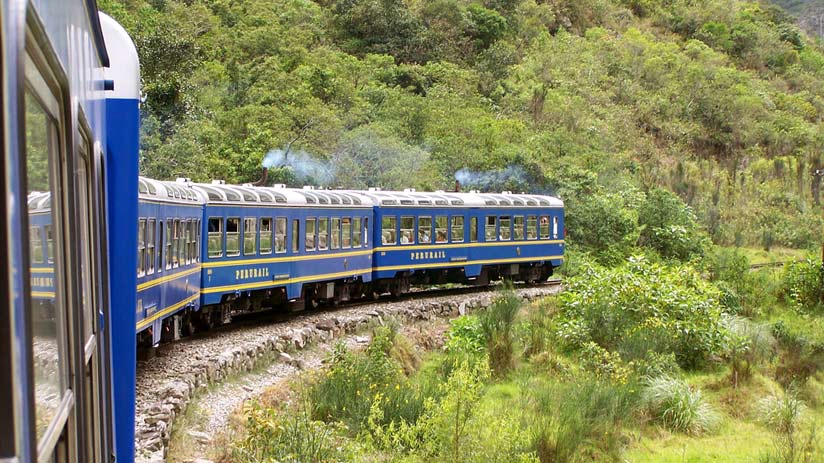 It is said that autumn and winter in Peru, also more commonly known as "dry season" (April – October), is the best time to go to Machu Picchu. In April and May nature is still wet because of the heavy rains of February and partly March. So, everything is green and particularly beautiful. At the beginning of June, nights get colder, but days proportionally warmer, and there's no rain. It is the perfect weather for any hike and tour, but also the perfect time for huge tourist waves.
Not many people are able to wake their wanderlust and pack their bags for a hike in the rainy season. Some trails are not available in February. For example, the most famous one, the Inca Trail as well as the Salkantay Trek. However, Machu Picchu is still open. February is also the month of the carnival, a Catholic festival with lots of music and dancing. Plenty of cities celebrate huge parties and parades. Some of the best places to visit during this time are Cajamarca, Lima, and Cusco.
Whereas in many European countries carnival means costumes, lots of sweets and plenty of alcohol at various carnival festivities, here the main "ingredient" is water and foam. Several pour souls have been attacked by hordes of children throwing water balloons at them. Being part of the Peruvian carnival in Cusco once in a lifetime can be a good combination with your Machu Picchu tours. And may even be the best time to go for a full Andean experience.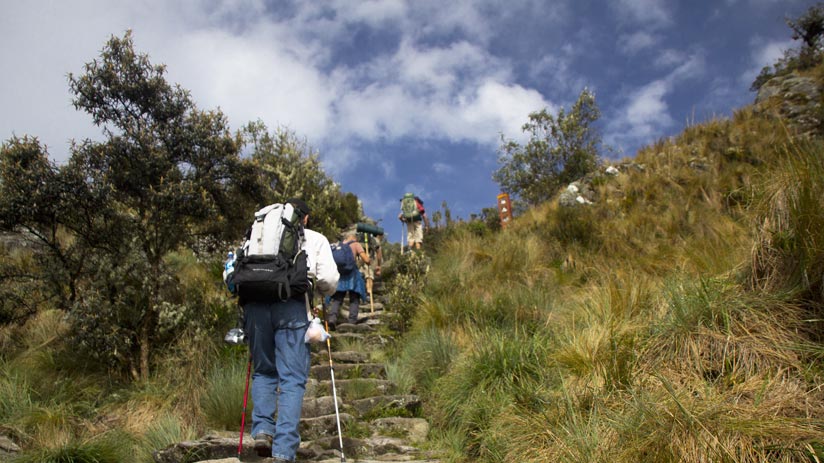 On the other hand, that may be the reason for some to not go there at all since it carries a great risk of enjoying themselves and getting to know great traditions of Peruvian culture firsthand. If you are prone to really enjoy activities full of laughter easily, you might reconsider going to a place somewhere else.
---