Cusco is the most visited city in Peru for the incredible richness and heritage of our Andean culture. A place where you can witness the beauty of ancient ruins, majestic mountains and even wildlife which draws many visitors every year. An amazing experience, for sure. But maybe you are wondering: apart of that, why visit Cusco? Well, here we have cool alternatives for when the sun goes down.
So, if you are one of those who like the bohemian lifestyle, enjoy a good drink in a unique atmosphere or dance all night long, you will be seduced by Cusco nightlife, without a doubt, the best option for your holidays in Peru.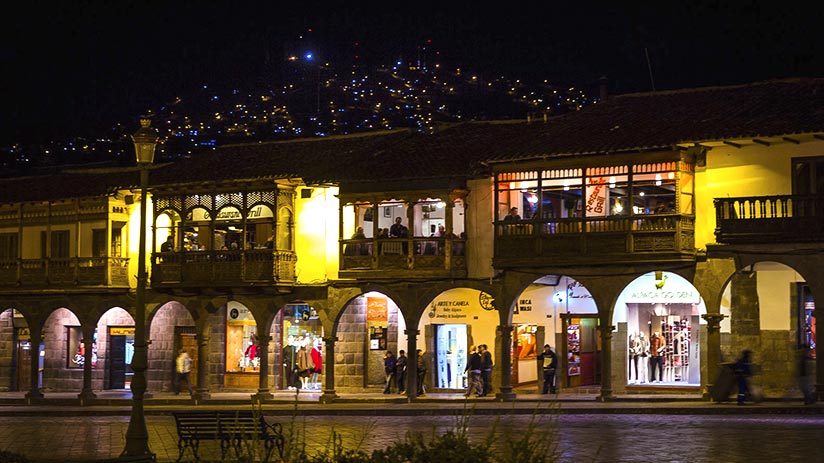 The days in this mystical city are full of movement and daily activities, but Cusco comes alive at night with vibrant energy. Cusco nightlife scene is vast, so it does not matter what day of the week you want to enjoy and celebrate, you are living the best of your life. From Monday to Sunday, the vibe of the city attracts free, ludic and exciting souls from all over the world and provides them with many things to do in Cusco, even during the low season. In particular, the month of June is highly appreciated by tourists because of the Inti Raymi or Festival of the Sun, thus you will see a parade every single day of the festivity. A good reason to join with locals and enjoy more the vibe around here.
Whether you just come back from your tours in Cusco in the Sacred Valley, the majestic Machu Picchu or even after your city tour in Cusco, there is always time to dance or grab a beer. Cusco nightlife scene revolves around the Plaza de Armas, which is surrounded by many bars, clubs, jamming and more.
You can get a cold beer to start your night. Cerveza Cusqueña is the best one in Peru and the world, but if you like something a bit stronger, do not be shy and ask for Pisco sour, our flag drink. But be very careful and do not get too excited with drinks, Cusco's altitude can be an enemy and hangover can be a disaster for you. A good way to handle it is drinking coca leaf tea, so do not forget it when you wake up!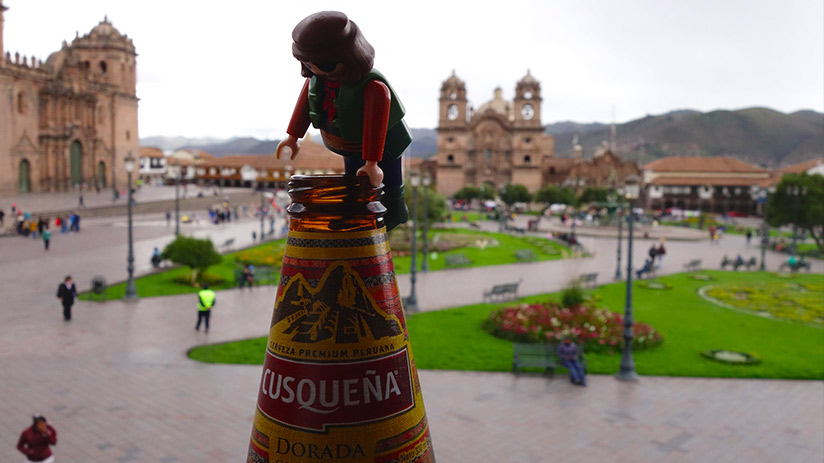 Also, there are many clubs where you can party and dance all night long with some salsa, reggaeton or bachata and even take some classes as a part of the entertainment; enjoy live music with rock, indie, funk and more. Keep in mind that you can also find an interesting party-friendly atmosphere at hotels in Cusco or backpacker hostels like Wild Rover, Loki, and Kokopelli, places where you will enjoy an entertaining night with table games such as beer pong or pool and more. Generally, they are open until 2 a.m.
At the same time, part of Cusco nightlife is located at Calle Procuradores, better known as "Gringo Alley", because most of the people that go there and take the different services are gringos, I mean, foreigners. This is a really small street close to the Plaza de Armas where you can find fancy and expensive restaurants, nice backpacker hostels, peculiar bakeries, massage ladies, thematic bars, handicraft stores and more surprises just walking through the alley.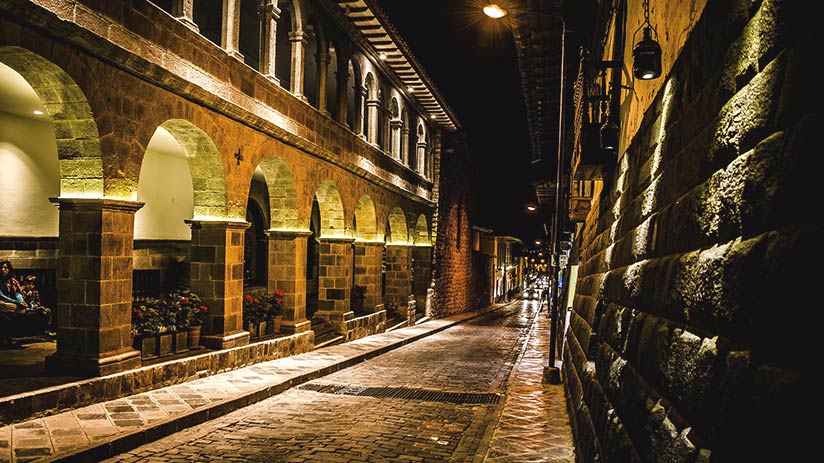 Did I mention some recommendations?
Explore the city, taking a city tour in Cusco which may only take one day to see the most important places around this magical and ancient city.
Cusco is absolutely a safe place to stay, but if you plan to go out dancing or partying all night, do not go back home walking or drunk. Sometimes pickpockets take advantage of foreign targets.
Take an official taxi, the one that has a hexagonal badge in the windscreen. It costs approximately $2, depending on the distance of your destiny.
Do not carry a lot of cash, just bring the necessary according to your needs.
Do not carry your passport. It is better if you leave it in a safe place, like your hotel, and just make a copy to carry with you.
Bring a jacket with you. Nights in Cusco are usually really cold.
Where to find the party vibe?
Cusco nightlife has some of the best and cool places where you can have a good time partying, drinking and dancing. Most of them remain open until the first hours of the morning, although you can find some tours in Cusco that provide entertaining activities such as dancing and drinking in a club at least one night.
Despite being a backpacker hostel, Wild Rover is definitely the best of Cusco nightlife. You will find an awesome friendly atmosphere, an eccentric and wild vibe proper of terrific Irish parties, that will make your holidays in Peru unforgettable.
They offer cool-themed parties, good drinks, special live shows and cool DJs playing all the time. And the best thing is that you do not have to be a client, it is open for everybody… and something better, you do not pay any fee for admission. Lucky you!
If you love to dance, dance and dance, you should come to Mama Africa, the most popular club in Cusco, and truly enjoy the real Cusco nightlife. You will enjoy a mix of Latin rhythms, disco and even pop. Salsa lessons are frequently given here.
Mama Africa is very easy to find, it is located in Portal de Panes of the Plaza de Armas, and it is open from Monday to Sunday from 7 p.m. to 5 a.m.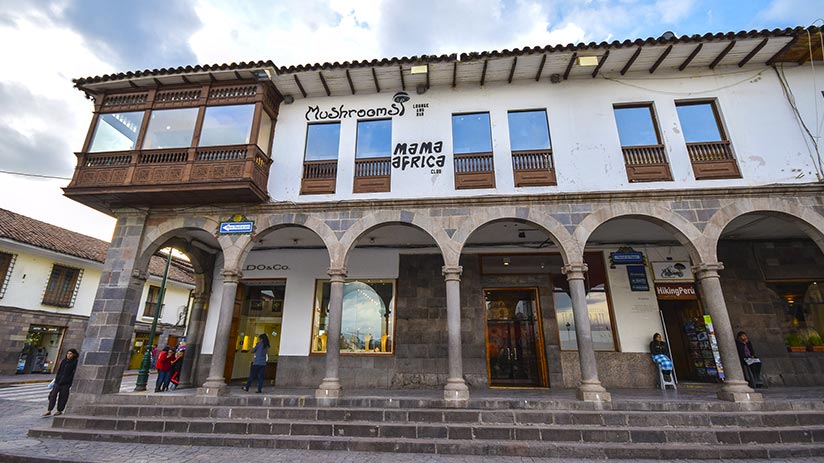 Don't skip this cool one! You can party in the underground scene of Cusco nightlife. It is located in the same building where Mama Africa is. This surrealistic environment is surrounded by electronic, funk, house or techno music every single day. DJs make sure the crowds enjoy with the flow of freedom, typical of this kind of rhythms.
Close to the Plaza de Armas, in Calle Plateros 316, there is one of the busiest nightclubs of Cusco, called Ukukus. Since the moment you come in, you will feel like in a dream, this place is full of art, walls are decorated with colourful mask, surrealistic art and also eccentric and mystical murals influenced by Andean culture.
Go to Ukukus is a must, it is a club with free admission where you can enjoy music live sessions. Every Tuesday there is an exciting live concert with a band that plays a mixture of traditional Andean highland music with modern styles.
Ukukus is open from Monday to Friday from 6 pm to 2 am, Saturdays from 6 pm to 4 am and Sundays from 6 pm to 12 am.
The intense energy in Changos is indisputable the perfect one. Its spontaneous vibe makes this place one of the best destinations of Cusco nightlife, from live concerts with varied music such as rock, reggae or salsa to beer point games in the middle of the dance. Changos surprises you all the time, so don't skip it and go!
Changos is a club with free admission during weekdays, but you have to pay a fee during weekends. It is open daily from 9 p.m. to 7 a.m.
This place is for those who really enjoy a good coffee in the morning, live rock music and eccentric vibe of the tribute bands at night. Most of them play 80s rock n' roll, but there is always space for modern performances. It is open all the weekends but also during the weekdays for those who want to break the routine.
Walking up the artistic San Blas, you will find a place with a privileged and spectacular view of the city, this magical place is called Limbus Resto Bar. From the balcony, you can be delighted with the sunset or the blanket of bright stars that only Cusco can offer you.
The best drinking route
Because every good story starts with a good drink…
If you are a craft beer lover, Nuevo Mundo will be a dream. This beer paradise of Cusco nightlife offers you an extensive menu of tasty and high-quality craft beers, yet not only that, but you will also find really exquisite food.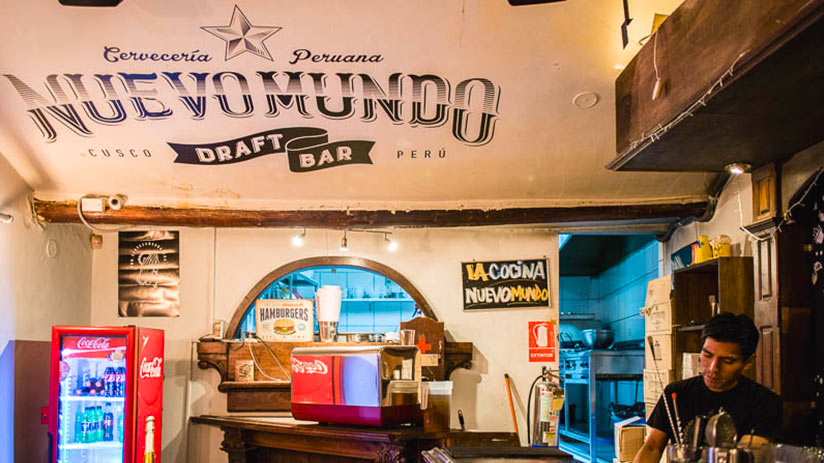 It is located in front of the Plaza de Armas and it is open from Sunday to Thursday from 5 p.m. to 1 a.m. and from Saturday to Sunday from 5 p.m. to 2 a.m.
Don't skip our flag drink! The Republica del Pisco offers you an infinity of special and peculiar drinks based on Pisco. They mix it with several ingredients from Cusco, in order to gift you a unique experience in your holidays in Peru.
It is located in Calle Plateros 354, and it is open daily from 5 p.m. to 2 a.m.
There is some Irish business in Cusco, but this is one of the most popular of Cusco nightlife, not only for the spectacular view of the Plaza de Armas but, according to the owner, Paddy's is also the highest Irish pub in Cusco and even the world. Amazing!
Its walls are full of random art and the bar is full of good cider and local brew.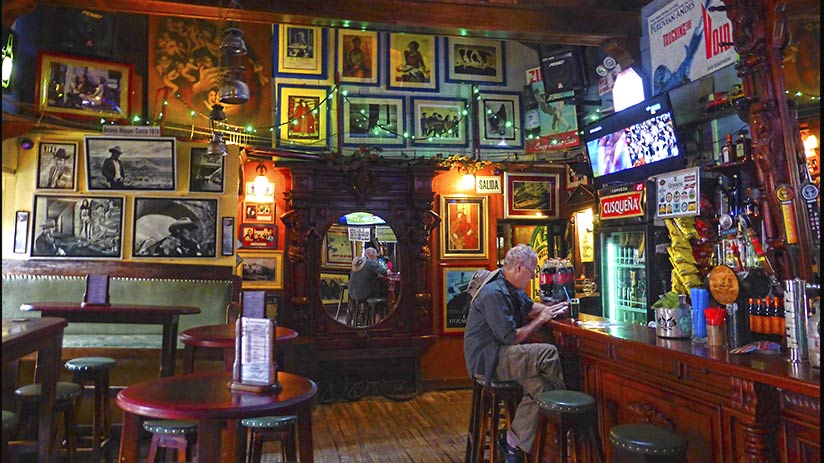 Located at the corner of the Plaza de Armas, in Calle Triunfo 124. It is open daily from 11 a.m.
Located at the top of the "Gringo Alley", Indigo could be one of the warmest bars around the city that make it the best spot to enjoy a fancy cocktail or a delicious meal, alone or with friends. They offer table games and happy hours all the time, so just ask!
It is open daily at 4 p.m.
Unusual and eccentric pieces of art abound all over this place. Its wacky and fancy décor make it a unique place you must go for a drink, a delicious dish or just to be delighted with the wonderful environment.
This unique place is located in Plazoleta Nazarenas 221. It is open daily from 7 p.m. to midnight.
This small but hilarious bar of Cusco nightlife is the paradise for those who love to enjoy the night with shots, shots and shots! Small but strong. A good complement of it is the music they play, totally varied that makes you feel excited to enjoy every day of your vacation in Peru.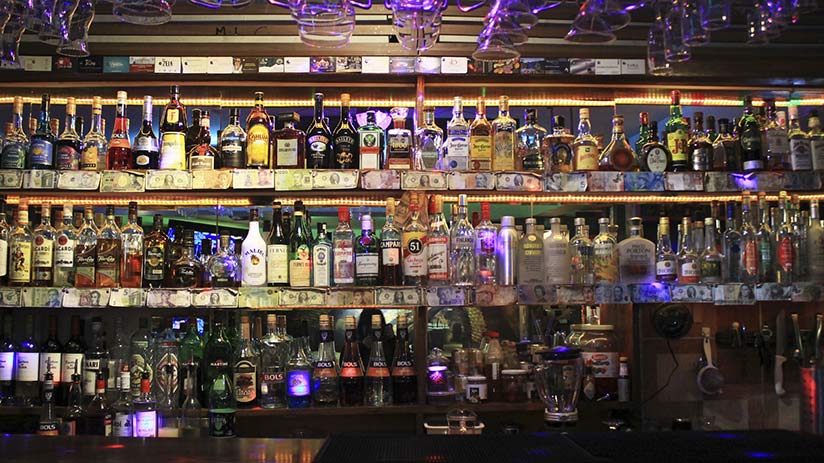 It is located at the top of the "Gringo Alley" as well, and it is open daily from 6 p.m. to 3 a.m.
Remember you only live once, so do not hesitate anything and live your best holidays in Peru.
---