Traveling to Peru for your next vacation? What a wonderful idea, the Andean country is full of interesting sites, history and some of the most natural beauty that you will see anywhere in the world. Peru has three distinct zones and each with its own special attractions. The coast has the desert with Lima and the Nazca Lines, the highlands have all the wonderful Inca Culture and the spectacular Andes Mountain. The jungle is for the nature lover with much flora and fauna. There is no doubt that you will want to see all in Peru and Cusco but the question is what to choose in your Cusco packages.
CUSCO
You will need to start in Cusco city, where you will land after your visit in Lima. The city was the heart of the Inca Empire and in Inca times was full of wonderful temples and palaces. Some of the things to do in Cusco are as follows
Visit the Plaza de Armas, in Inca times the plaza was three times as big as what we see today and was used by the Inca for ceremonies and special occasions. Today the square has two churches and is a great place to watch people pass by. Visit the Cathedral on your city tour and see the painting of the Last Supper, which features guinea pig as the main course.
Walk down Ave Sol and you will see Santa Domingo Church, a lovely Spanish Colonial church that is built on the foundations of the Inca Temple Qorichonca. This beautiful church has an interesting history, but what is more interesting is the story of Qorichonca and what is said to have been in Inca times a temple covered in gold.
From the Plaza de Armas walk two blocks to the San Pedro Market. If you want a taste of the local people's life than head here. The local people sell everything from fruit and vegetables, meat, freshly made juices, and a large range of handicrafts. Great for photos but you must ask first in order not to offend.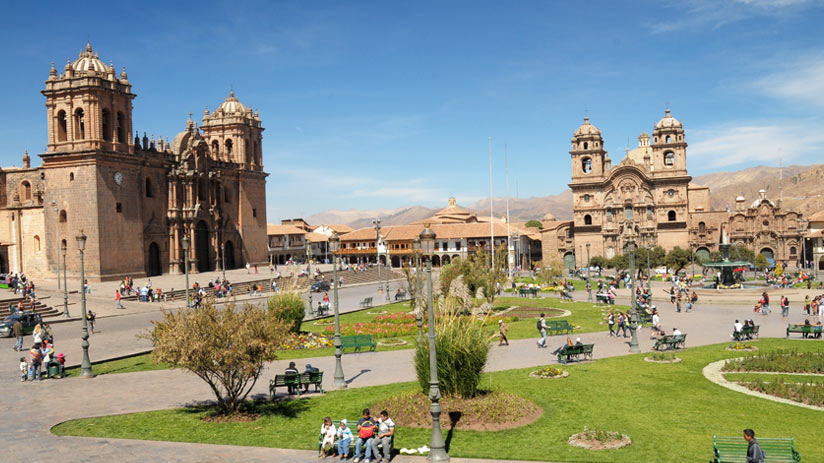 Cusco has much more to see including the Cusco archaeological sites that are located just outside of the city. However, you will have to decide if you want a Classic package or a Luxury package.
CLASSIC PACKAGE
If you choose a classic package the price will be more economical which is a consideration for many. With a classic package, you will see all the necessary sights on a group tour with other like-minded passengers. Explore the city of Cusco with all the sites mentioned above. While on your classic tour, you will travel to the Sacred Valley of the Incas, one of the most naturally beautiful areas of Peru. There are many sites to explore and learn the history.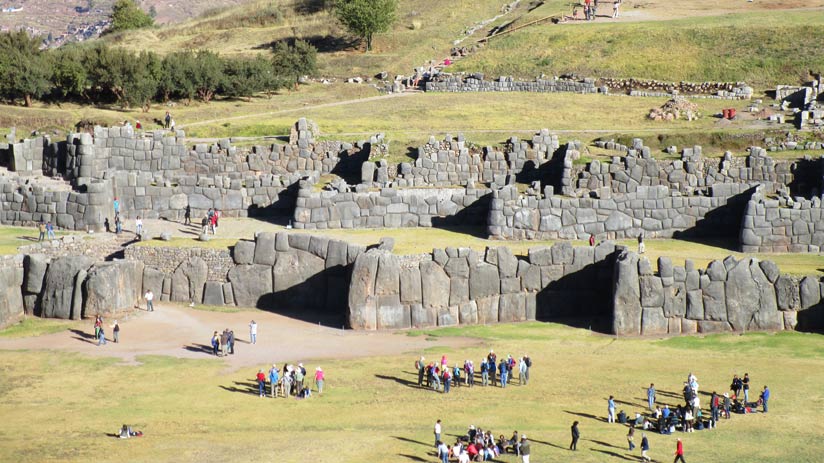 On a classic package, your hotels will be either three-star or four. When considering a package make sure your hotel is centrally located as this is important to get a great feeling of the city you are staying in. Hotels are an important part of any tour and the quality of your breakfast will help to a great start to the day.
LUXURY PACKAGE
If you like to travel in luxury then you will want to choose a luxury package. Travel to all the great places Cusco has to offer in your own private transport, this way you plan your tours as you please. On a private luxury tour, you will have your own guide to ask as many questions as you please. Travel to places you will not experience on a group tour in the comfort of your own personal transport.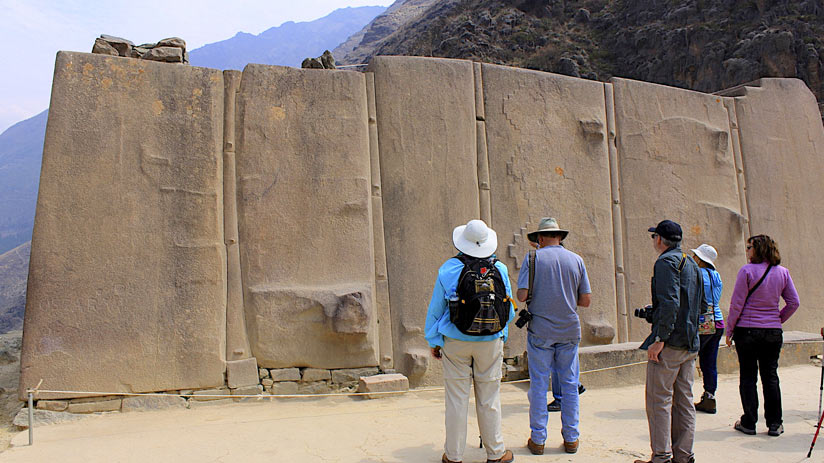 On a luxury Cusco Package, travel to Machu Picchu from Cusco on either the Vistadome or the ultimate in luxury the Belmond Hiram Bingham train. The Hiram Bingham will get you to Machu Picchu in style and comfort with cocktails and gourmet meals. Pass through the wonderful Sacred Valley before arriving into Machu Picchu for your tour of the Inca Citadel with your own private guide.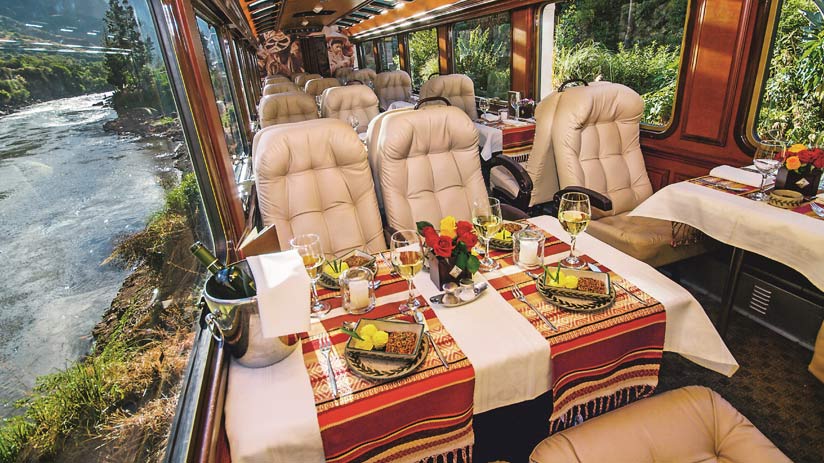 ACCOMMODATION
The choice of hotels on your luxury tour package is endless. Cusco, the Sacred Valley, and Machu Picchu have some of the best hotels in Peru if not South America. In Cusco, there are five-star hotels housed in Spanish Colonial houses and old convents that have been refurbished to their original state. Most are complete with collections of antique furnishings and art collections that are worth visiting. The Sacred Valley has hotels that are set with spectacular views and wonderful restaurants. Some people go straight to the valley as the altitude is lower and this helps with altitude sickness, but it is also a great place to spend a few days if you have the time. In Machu Picchu at the front gate is the Machu Picchu Sanctuary lodge. Fine dining and great views are on offer here, so if you have the budget it is worth your money to stay at the Sanctuary lodge.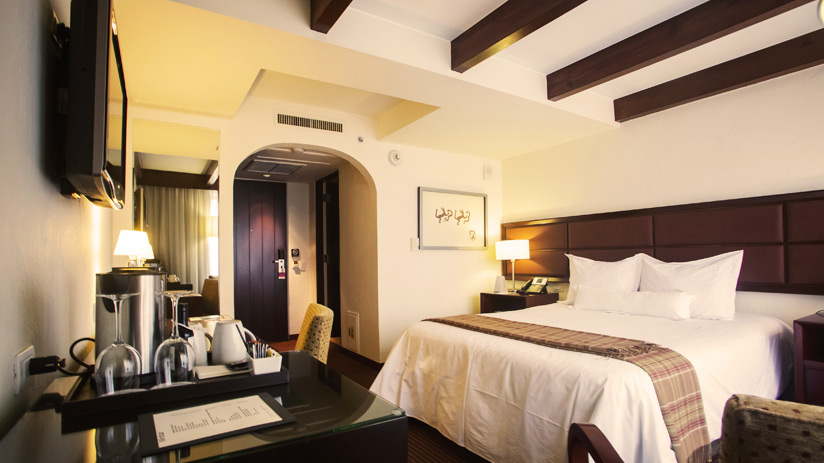 Cusco Peru travel should be on everyone's bucket list, the city has much to offer and a great old European feel. Many come and do not leave. So now, what to choose a Classic package or a luxury package, whatever you choose you will want to book your tour today.
---