When planning trips, it is always good to research how safe the destination you will be visiting is. Whether in a destination within your country or abroad, it is good to know if we can walk the streets in peace. The Andean Country strives hard for its tourists to have a safe vacation and, within all, you do not have to worry about a thing. All countries in the world have their share of crime, it is a matter of being alert to our environment and not attracting so much attention. That is why together with Machu Travel Peru we have prepared a small article about whether Cusco is safe to travel.
Throughout the country, you will find security measures against crime, especially within the Imperial City, one of the destinations most desired by tourists. If you are planning a trip to Peru, you do not have to worry about anything serious, just enjoy your experience in one of the most tourist destinations in the world.
Everything you need to know about the safety in Cusco
IS CUSCO SAFE TO TRAVEL TO?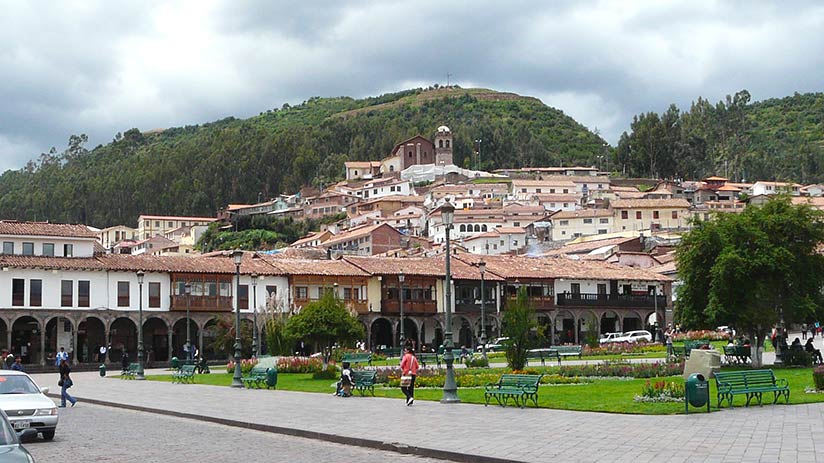 Cusco is not a dangerous city, but like anywhere in the world, opportunistic crimes do happen. There are numerous robberies and crimes, especially in secluded areas far from the historic center. The Plaza de Armas by day can be a very friendly place, but in the early hours of the morning, it can be a bit dangerous. That doesn't mean you don't have to visit it, just try not to find yourself alone at night. As long as you are in large groups of friends or locals you have nothing to worry about.
It is important to pay attention to people who are trying to sell you things or those who seek your attention at all costs. This can be a tactic to distract you and steal your belongings. It is also a good idea to use only licensed taxis, as there are other unofficial ones. And contrary to the thinking of many, they continue to charge the same as the officers. As for violent crimes, these are not frequent or common, but it is better to exercise caution. Especially if you are in the district of Santiago, Belén, or the Santiago Bridge.
Generally speaking, you can think of Cusco security as pretty good. The main source of income for Cusco is tourism, so you will see how the authorities take security measures all the time. But this does not mean that there are no minor crimes. The Imperial City brings together people from all over the world, making it an excellent opportunity for those seeking to take advantage of others. But you don't have to be afraid, just be cautious. Every traveler, no matter where they go, is responsible for the care of their belongings. Therefore, we will give some recommendations and other travel tips for beginners.
RECOMMENDATIONS FOR YOUR TRIP
Currently, you can see that there is little or almost no type of criminal activity within Cusco. Very few serious accidents are registered in the Imperial City and much less in the main sectors of Cusco and its surroundings. In case you are wondering if Cusco is safe to travel, the answer is yes. In the same way, we will give you some recommendations when it comes to your future trip.
MONEY IN CUSCO
Another thing to keep in mind about safety in Cusco is money and how to handle it in the country. Many travelers tend to go the easy way, credit cards. And they are not wrong, it is usually a safe way to travel and avoid any hassle. But credit cards also have their downsides. In case you lose it, you may not have a way to recover it or you will run out of methods of obtaining money during your trip. We, therefore, recommend bringing a copy of your main cards. You can leave them stored in your hotel room or in the hotel safe.
Now in case you carry cash with you, it is advisable to change it to the official currency. The official currency of Peru is the Sol. And the banknotes of the maximum denomination are those of 200 soles. But these are not usually as frequent as the 100s. Now, these bills are difficult to accept unless you are making a large purchase. So if you are looking for some change, you can approach the official banks or exchange houses of Peru. These are found throughout the entire Cusco tourist map. Something to keep in mind is always to verify that your bills are in good condition. Make sure they are not torn, worn, or stained, otherwise they will never be accepted.
TRANSPORTATION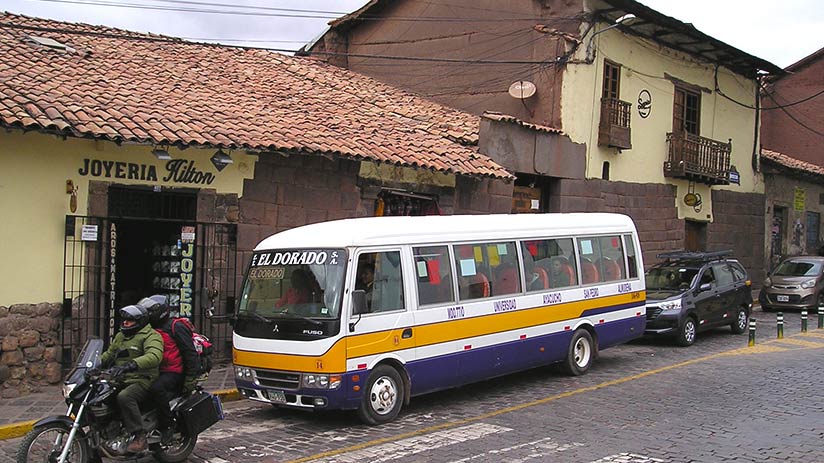 In any city that attracts many tourists, it is not safe to trust all types of transport. And Cusco is a true tourist city, therefore there are endless transportation options. Many of these transportation options are not always entirely reliable. Therefore, it is highly recommended to always use transportation from official companies and authorized by the government. Similarly, most taxis in Cusco are safe, but there were very specific cases where travelers were robbed. There are stories of fake and unofficial taxis where tourists were mugged. But these stories are also a bit out of date. Today you can have a little more security with mobile applications.
There is also the possibility of driving in Cusco through a rented car. In this case, it must be taken into account that Peru's driving standards may be different from those of your country of origin. Another alternative is to drive through the city by bus, which is quite common among the locals. These are a much cheaper and more reliable alternative to traveling around the city. Although certain travel companies choose to offer private transportation services to different destinations in the country.
SCAMS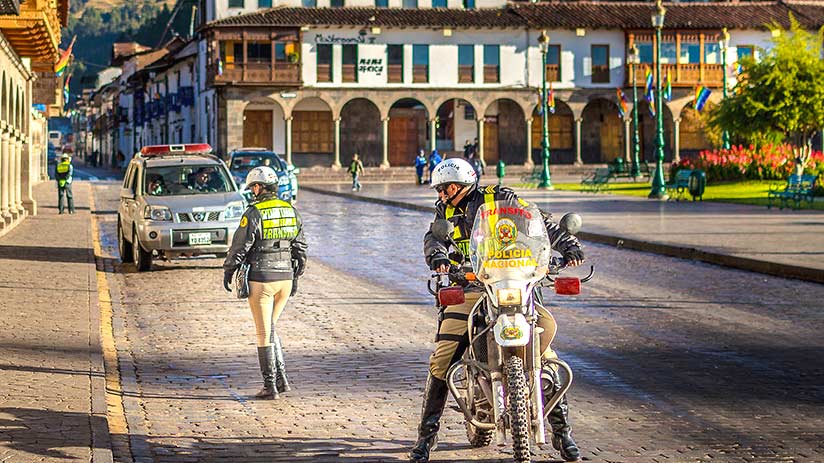 Inside the Imperial City, you are unlikely to be scammed. But it is known that commonly those who usually carry out these tricks are fake taxi drivers. For this reason, we recommend, in the previous point, being cautious about the means of transportation. It is also important to choose certified tour operators and companies with a certain reputation. They are not necessarily going to scam you, but some underground companies can take advantage of newcomers and charge extra prices. This does not mean that cheap is good, you just have to find out. In case you are on a tight budget, see the many free things to do in Cusco.
The most common scams in Cusco can occur more frequently in crowds. For example, some young women may appear harmless, especially if they are carrying babies on their backs. But they can take advantage of the confusion of the moment and rub themselves against you. In these moments they will open your bags or backpacks to take out the valuables. There are organized groups of people who choose to target tourists, especially those who appear to be lost and carry valuables.
WOMEN TRAVELING
Within the Imperial City, women are equally as safe as men traveling alone. The risk of a woman being attacked in Cusco is relatively low, you will even see numerous women traveling alone without any problem. That is why every woman traveling through Cusco does not have to feel insecure. Although it is safe to travel alone, it is advisable to avoid isolated and dark places. Even for those women experienced in traveling alone, it is advisable to avoid going out very late at night without company. But if you are accompanied by a group of locals or other women, there is nothing to worry about.
If you take into account the basic recommendations, any woman who plans to travel alone will be able to enjoy a unique moment in the city. In general, Cusco is safe to travel for women seeking a personal experience. If you are looking to visit Cusco, you will have no problems.
TOURING THE CITY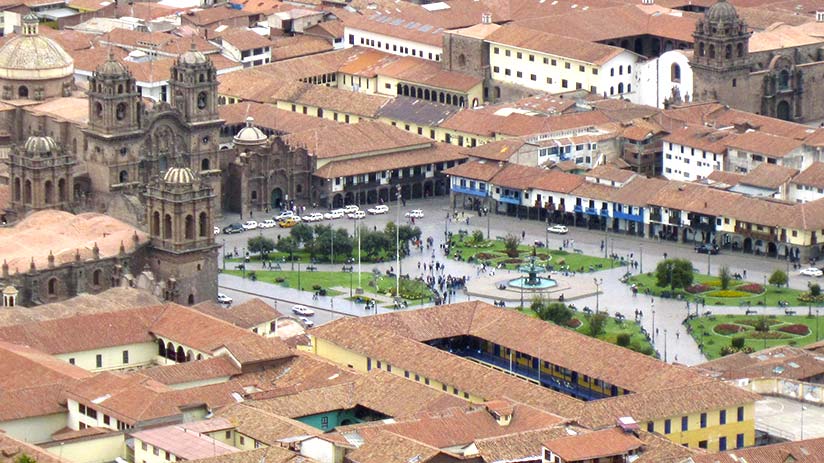 A tour of the city will offer you the possibility of knowing both the historical buildings and the most important archaeological sites of the city. Where you can enjoy incredible landscapes and natural settings full of history and culture. Get to know in-depth one of the most incredible tourist destinations in Peru. The best way to get to know the Imperial City is with a walking tour in Cusco. In this way, you will not get lost, but you will always be accompanied by a certified guide and you will be able to observe all the main tourist attractions. Remember: in case you don't have much available time, there is always the option of taking a Machu Picchu day trip from Cusco.
PRECAUTIONS TO TAKE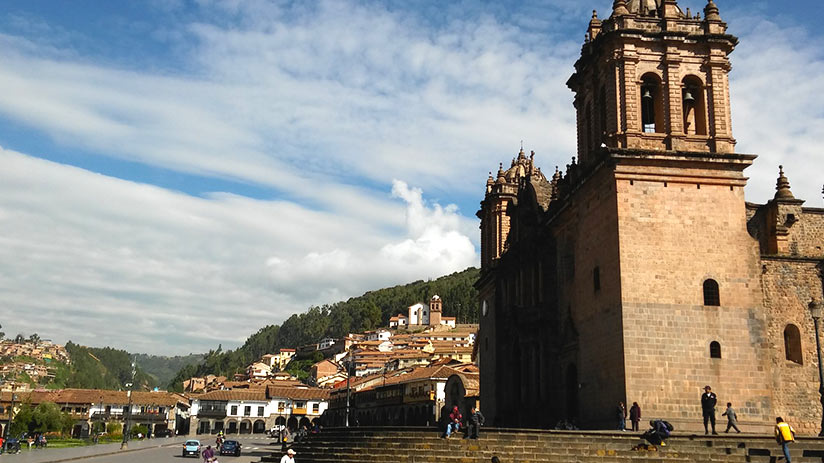 Cusco is a wonderful city and its people are very warm, but as in any new place you visit, you have to take certain precautions. We recommend taking into account the following points:
Keep in view your belongings
Don't let someone else buy your drinks
Suspicion if street vendors try to hold your attention too long
Don't attract attention by wearing valuables like jewelry and so on.
Stay alert to what's going on around you at all times
Carry your backpack in the front
If you take these precautions into account, then you will be sure that Cusco is safe to travel.
"SAFETY FIRST IS SAFETY ALWAYS"
If you read this far, then you know what to do and what not to do during your visit to Cusco. As you will see, safety in Cusco is something to consider but not to worry about. And we hope this article has helped you so that you can feel safe on the streets of the Imperial City. Together with Machu Travel Peru, we want you to have a wonderful travel plan. And we can help you fulfill this incredible journey. If you have any questions, do not hesitate to ask our advisers. They will be happy to help you accomplish everything you need to know. Don't miss out on this magical experience that is Peru!