On any of the many vacations you take abroad, you'll want to make sure you see everything there is to see in the country you are visiting. And Peru with so much history, culture, traditions, and attractions to see, there is much to experience and know. With so much to do, you won't know where to start planning. And two of the most important places in Peru are Cusco and the magical Lake Titicaca. Most of the people who visit Cusco do so for its wonderful archaeological sites such as Machu Picchu. And Lake Titicaca offers a glimpse of some native cultures that are still living in a traditional way as before. Therefore, together with Machu Travel Peru, we bring you this article on how to get from Cusco to Lake Titicaca.
These two fascinating destinations are some of the best places to enjoy a trip. Both have a long and fascinating history that can help you understand the wonderful Inca Empire. The journey between these two destinations can be carried out in a number of ways. You can opt for a luxurious train ride, travel by plane, or a comfortable bus ride. All the options are viable and depending on how you want to live your adventure you will choose one or the other.
The main things to know on how to go from Cusco to Lake Titicaca
CUSCO AND ITS SURROUNDINGS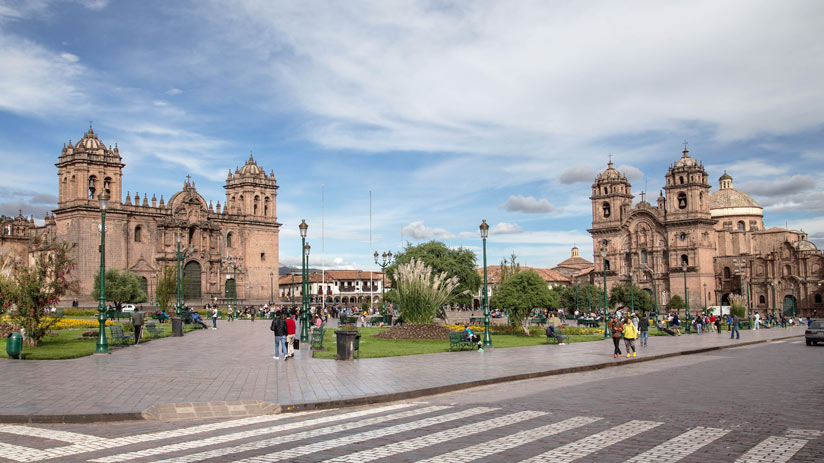 Cusco is a cosmopolitan city full of ancient history and culture. The Imperial City was considered by the Inca Empire as the navel of the universe. The Incas built a great city with a great plaza where they celebrated throughout the year. The square during the rise of the Empire was three times bigger than what we see today. It was surrounded by Inca temples, most of which were covered in gold. When the Spanish arrived, they used the Inca Temples as foundations for their houses and churches. And this is how we find modern Cusco. With an architecture that mixes between the colonial era and the mysterious Inca Empire. Today, Cusco is one of the most beautiful and popular tourist sites in Peru.
On any tour to Peru, you must spend some time in Cusco. Not only is it a beautiful city with beautiful colonial buildings, but Cusco is full of excellent restaurants and nightclubs for you to dance the night away. Cusco has become a haven for people who came to visit and stayed, so there is a large ex-pat community. It is an excellent place to get to know it thoroughly. And with so many things to do in Cusco, you will keep yourself busy for a good time.
PUNO AND LAKE TITICACA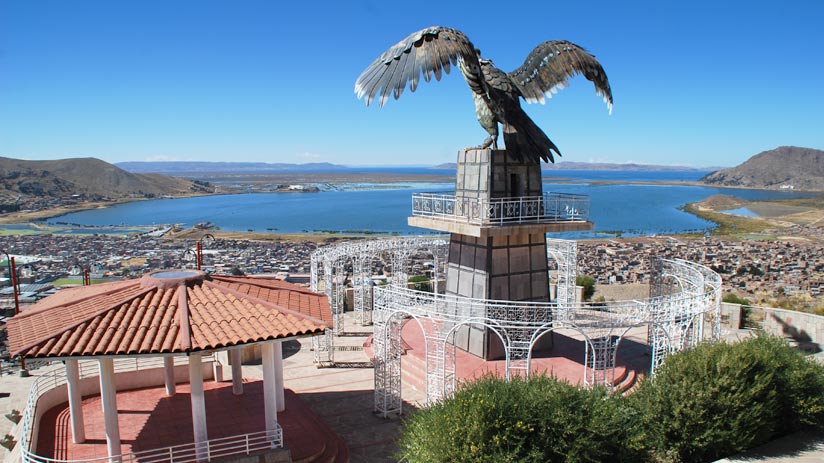 From Cusco, you will need to travel for a few hours to reach Lake Titicaca. Depending on your way of transportation, it will take more or less time. But the real question is … where is Lake Titicaca located? The lake is located in the southernmost part of Peru, right on the border with Bolivia. Most of the lake is in Peru. And the city of Puno is located on the shores of Lake Titicaca and from here you can make your tours on the lake.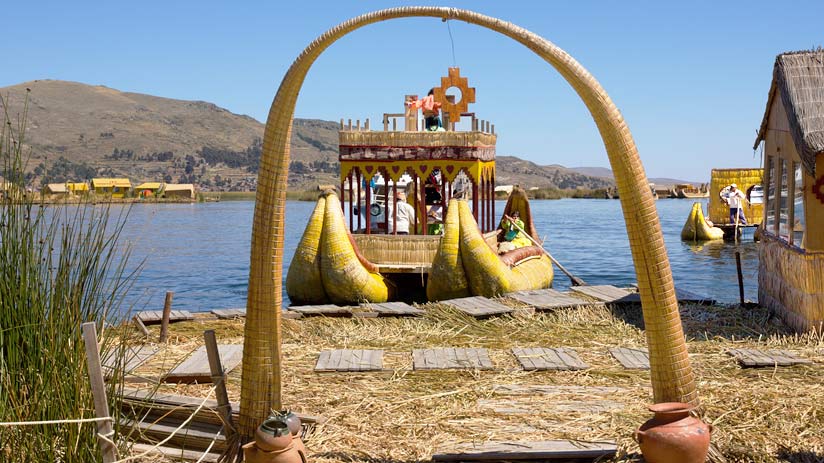 The Lake itself is the largest in South America and is the highest navigable body of water in the world. But what makes this destination unique are its wonderful people and cultures that inhabit its islands. The Uros Islands are a clear example of this. The Lake is very easy to access and you will find numerous routes to enjoy.
Lake Titicaca is one of the main destinations to experience in southern Peru. And not only in Peru, but also in our neighboring country Bolivia. And generally, a trip from Cusco to Lake Titicaca is a pretty popular one. The Imperial City has easy access to the wonderful Lake. And both destinations are usually a wonder to combine. The city of Cusco is steeped in culture, and it is usually a wonderful attraction to visit. And after having visited Machu Picchu and other important sites, you can continue your adventure to the folkloric capital of Peru.
WAYS OF GETTING THERE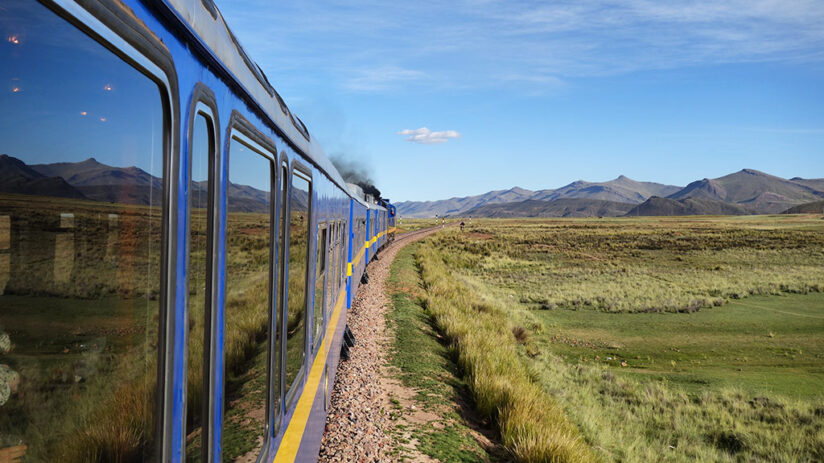 Having finished visiting Cusco and Machu Picchu, you are most likely looking to travel south to Lake Titicaca. And for this, you will have to get to the city of Puno, a city on the shores of the lake. And considering traveling from Cusco to Lake Titicaca is a great idea. Since these two destinations enjoy several forms of transportation and are usually combined in numerous tourist routes. Depending on how you decide to travel, you can save yourself more or less time. Although those forms of transport such as the train or the bus give you the opportunity to enjoy the different landscapes of the countryside.
If you have a limited budget, you can go by bus. There are cheap buses or tour buses that are also cheap. But there are stops along the way at old sites that are very interesting to watch. If you have time, you can see some wonderful places.
Another way is by private car; this will be expensive but it is the fastest way to get to Puno. If you have a group of people, you can split the costs. This is also a great way, as you can stop and explore if you see anything of interest.
Going by train is one of the most popular alternatives. There are several luxury services that take around ten hours to get to Puno. If you are a train lover or even if you are not, this is a great experience to enjoy. You will pass through the highlands of Peru and small towns to see how the people live.
And finally, there is the option of the plane. This is the fastest way of all. But keep in mind that you will not land in Puno, if not in Juliaca. The airport is only about 30 minutes from Puno. It can save a lot of time, especially if you have a loaded itinerary.
Make sure to enjoy the different tours along with a Lake Titicaca travel guide. This way you will know where you are and the history of the different places. In addition, the experiences and cultures that there are to enjoy in Lake Titicaca are incredible not to learn from them.
ARRIVING BY TRAIN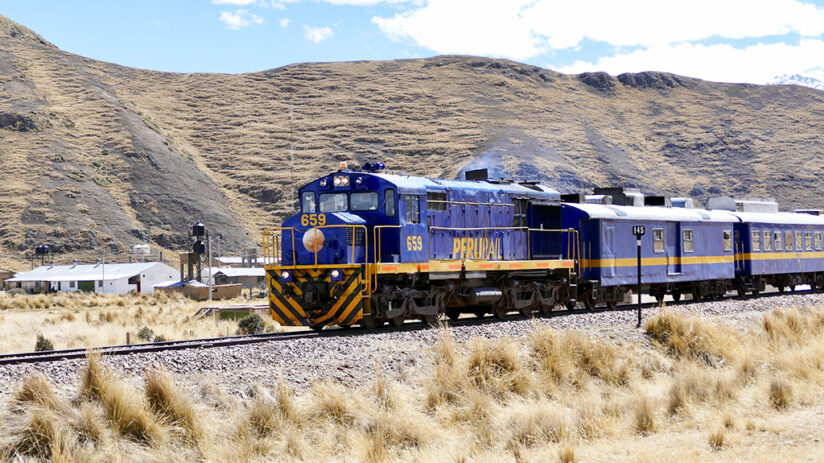 Of all the ways to get from Cusco to Lake Titicaca, the train ride is one of the most popular. The experience of being able to cross the Peruvian Andes between Cusco and Puno towards Lake Titicaca is even more magical aboard a luxurious train. The Andean Explorer is one of the award-winning and redesigned trains in the 1920's Pullman style. The train was created to provide passengers with all the comforts and luxuries they can expect. All while offering you the opportunity to absorb some wonderful breathtaking mountain and countryside scenery.
The train usually departs from either Cusco or Puno. This unique adventure lasts approximately 10 hours and 30 minutes. You will be received at the station in a warm and pleasant way, accompanying you with background music while you board the train. Once inside, you will be able to enjoy the exceptional design in every wagon on the train. Where you will be served traditional gourmet cuisine dishes and traditional cocktails. Whether you are a fan of trains or not, this experience is unparalleled. It is one of the best ways to travel from Cusco to Lake Titicaca.
GOING BY BUS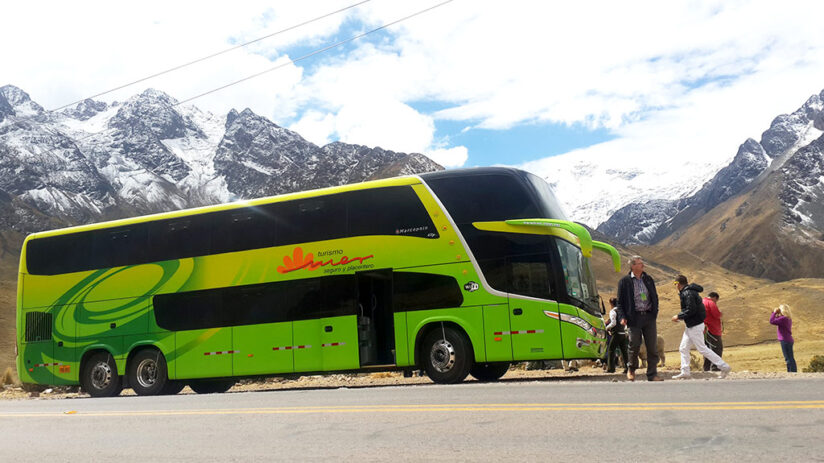 Another way to get from Cusco to Lake Titicaca is on a comfortable bus trip. The bus ride is more like a tour with different attractions along the way. The bus trip lasts between 8 to 9 hours, depending on the stops you choose to enjoy. During the trip you can enjoy archaeological sites, viewpoints, rest stops and a restaurant. One of the many stops is Andahuaylillas, where you can see the Chapel of Andahuaylillas. This is a beautiful 17th-century church with paintings from the Cuzco school. You will also have time to visit the Raqchi temple and museum in Pucará before arriving in Puno.
Another interesting stop is La Raya, the highest point on the route to Puno. Here visitors will be able to appreciate snow-capped mountains, llamas, and the beautiful scenic landscape along the way. These stops are usually accompanied by a bilingual guide who will explain everything you need. It is the main form of transportation for the locals. After arriving, you will be able to enjoy and know all the things to do in Puno.
PRIVATE CAR OR BUS
If you have the money and want to skip the various stops of interest, you can opt for a private bus ride. It is one of the most private ways to get from Cusco to Lake Titicaca in style. You will even find that numerous agencies offer this service if you wish. Note that the cost may be a bit higher but it is one of the faster options. In addition, you will have the opportunity to visit these attractions on your own if you wish. It is a much more private experience where you can appreciate the different landscapes at your own pace.
ARRIVING BY PLANE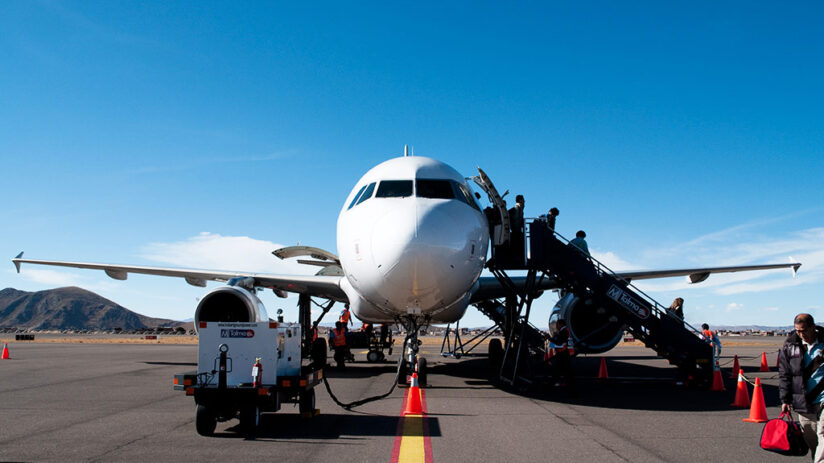 Another popular way to get from Cusco to Lake Titicaca is by plane. You can take a flight of about an hour to the Juliaca airport. From Juliaca, you only have a car trip of no more than 30 minutes to Puno. One of the advantages is that the time it will take to arrive is very little compared to other forms of transport. It can even be a little cheaper than the wonderful train ride. There are usually one or two direct flights that depart from Cusco every day, although it also depends on the season. These flights usually arrive in Juliaca in the late morning or early afternoon. Giving you enough time to enjoy all the tours of the lake. One of the best ways to travel on your vacations in Peru.
"BE FEARLESS IN THE PURSUIT OF WHAT SETS YOUR SOUL ON FIRE."
Being able to travel from Cusco to Lake Titicaca is one of the best trips that cross the Andes of Peru. These two wonderful destinations are some of the most historical and culturally rich to experience. Discover the best that Peru has to offer and explore the magnificent Lake Titicaca along with its different islands. But first, make sure you know everything that Cusco has to experience. We hope together with the experts from Machu Travel Peru to have been helpful. If you want to know more about our different routes, do not hesitate to consult with our team of advisers.
---