The city of Cusco is one of the main destinations for those travelers who want to know the astonishing Inca Citadel of Machu Picchu. But the Sanctuary is not the only tourist attraction to visit around the city. Cusco is a fairly large city full of history, tradition, and culture in all its corners. In each part of its map, you can find many attractions, museums, archaeological ruins and many more things to do. We always recommend taking a few days in the city to acclimatize and get to know it in depth. And that is why, together with Machu Travel Peru, we have prepared a small article about those places that you can visit within the Cusco tourist map.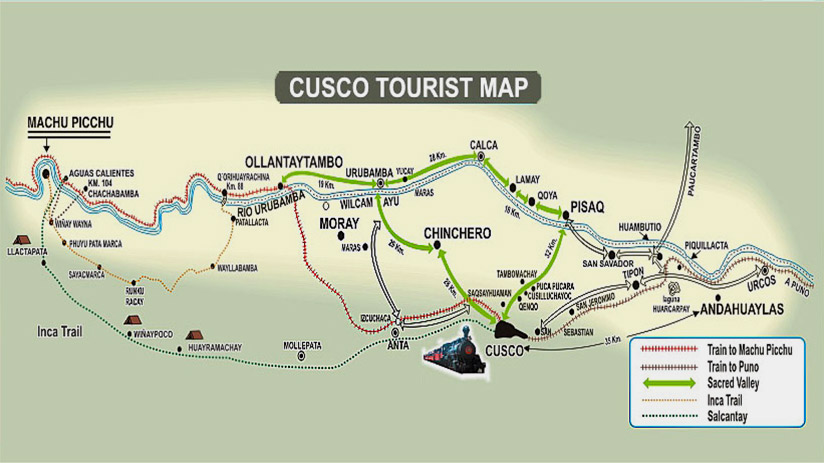 The Imperial City can be a great start for any adventure within the Andean country, especially with everything it has to offer, from archaeological ruins, souvenir-filled markets, restaurants and much more. To enjoy all that this beautiful and incredible city has, it is recommended you have a few days in it, not only to acclimatize better to the altitude but also to explore all the wonders available. If you are going to have a guided tour around the city, we highly recommend visiting some of these places.
BEST PLACES WITHIN THE CUSCO TOURIST MAP
SAN BLAS DISTRICT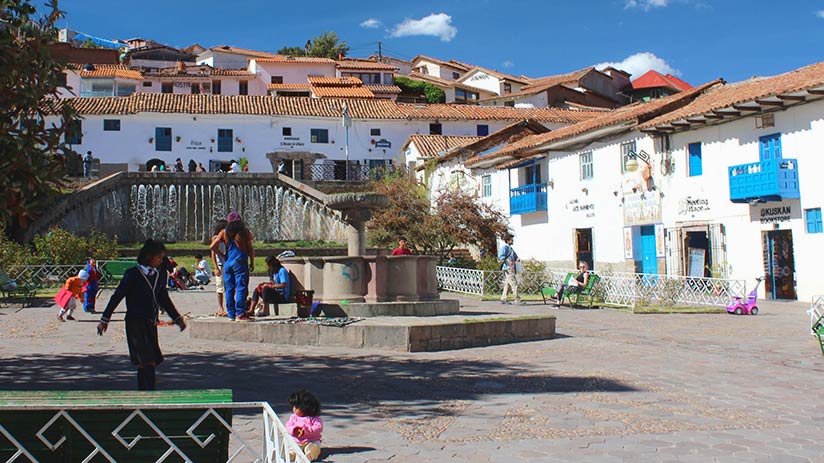 The San Blas district is one of the most visited by tourists and newcomers. This neighborhood is located up the hill from the center and is an excellent option for those looking to get some fresh air and relax. There, you can enjoy an excellent walking tour Cusco Peru. In addition to different vegetarian and traditional restaurants, bars and even art workshops for those interested, there is also the beautiful Plaza de San Blas that is transformed on Saturdays to offer you different market stalls. You will notice that passing the square is where the Church of San Blas is located, another wonderful place to visit.
KORICANCHA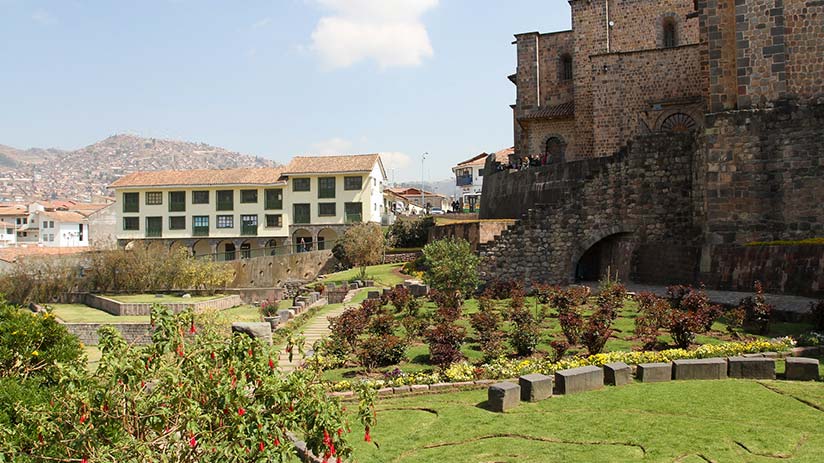 It was a temple dedicated to the Sun, the main deity of the Incas. The temple was covered in pure gold and had all kinds of gold statues and artifacts. In the center of the temple, there was a large gold disc that reflected the rays of the Sun. All the gold was stolen and melted during the Spanish Invasion. They also built a monastery on top of the temple that you can visit today. Within the tours in Cusco, this place is surely included.
SAN PEDRO MARKET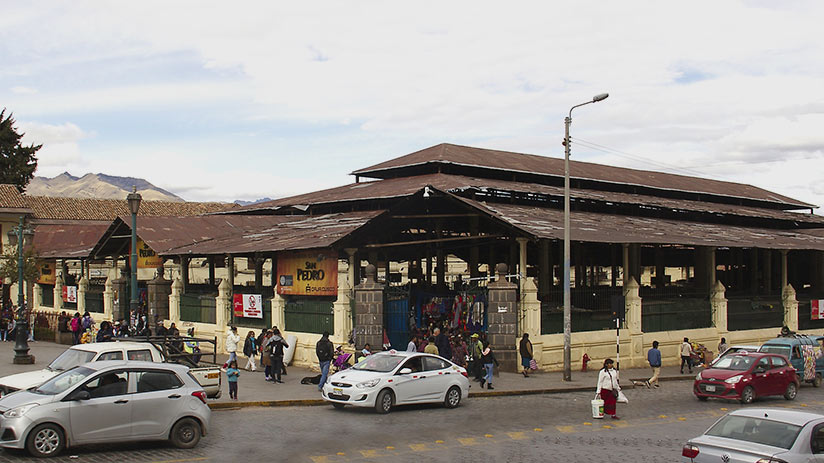 Those who travel the Cusco tourist map cannot miss one of the main attractions of the Imperial City. Inside this beautiful and giant market, you will find everything you can imagine. From fruits and meats to souvenirs, medicinal herbs and much more. If you feel hungry or thirsty, you can take advantage and eat an aperitif inside the many traditional food stalls that are found. One of the best free things to do in Cusco.
SACSAYHUAMAN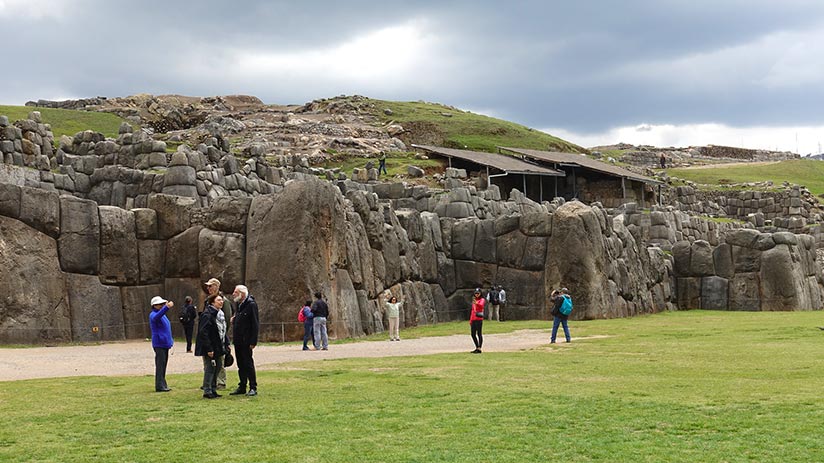 If you are looking for one of the best archaeological complexes within the Cusco tourist map, this is one that you cannot miss. The incredible fortified complex of Sacsayhuaman is a wonder for those who visit it. It is believed that it previously had a military and religious function. Today, it is home to one of the most popular Peruvian festivities, the "Inti Raymi". The complex is made up of different walls that fortify the place, these walls are built with huge stone blocks that weigh more than 300 tons. Its construction remains a mystery to many of the historians. Dare to visit this incredible complex.
SACRED VALLEY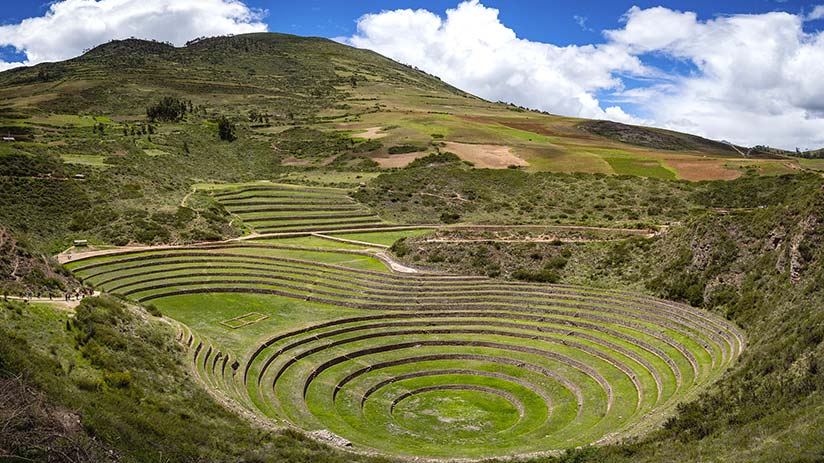 The Sacred Valley is an unmissable destination if you travel to Cusco. The Sacred Valley, Cusco, and Machu Picchu used to be the heart of the ancient Inca Empire. The Valley is made up of some of the best-preserved archaeological ruins and various indigenous towns to visit. If you are looking for another option to stay, we recommend that you do so here. Being at a lower altitude than the Imperial City is ideal to acclimatize and prevent the altitude sickness. You will also find many luxury hotels to choose from.
RAINBOW MOUNTAIN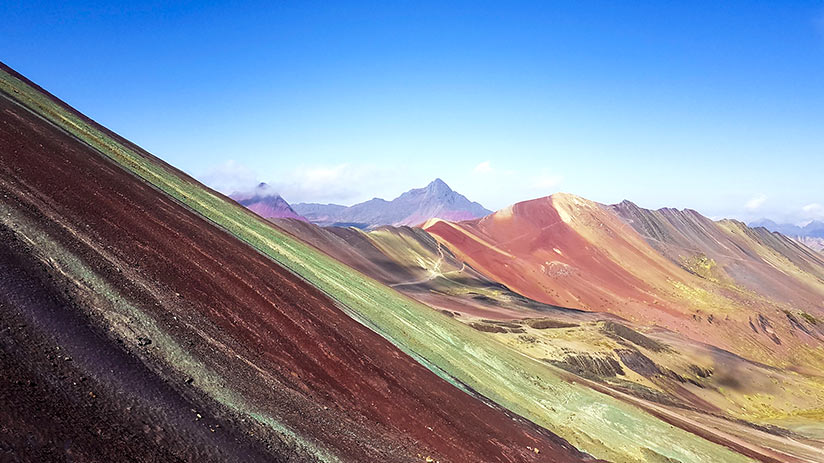 This natural wonder was hidden for a long time, and, due to climate change, it was discovered. Today it is one of the most popular attractions within the Cusco Tourist Map. This hidden attraction is surrounded by beautiful valleys with small indigenous towns and hundreds of alpacas. It is about 3 and a half hours from Cusco and at a height of 5,000 meters above sea level. To get to it, you will have to walk a beautiful hiking path full of landscapes. This unparalleled mountain is covered in dozens of colors due to metal and mineral erosion.
MACHU PICCHU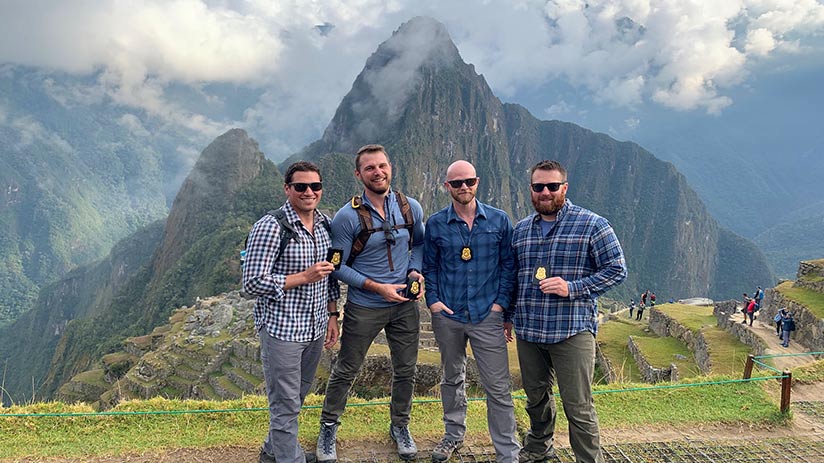 Being able to tour the ancient Inca citadel is definitely one of the best things to do in Peru. It is the main attraction in all of Peru and the reason why many tourists often venture to the Andean Country. The Wonder of the World is highly desired by thousands of tourists throughout the year, so we recommend booking your tickets in advance.
"LIFE OFFERS A THOUSAND CHANCES… ALL YOU HAVE TO DO IS TAKE ONE"
We hope that this little article has helped explain some of the destinations you will visit within Cusco. Remember that putting into words the Imperial City is an almost impossible task, that's why we recommend that you experience it with your own eyes. Machu Travel Peru awaits your prompt visit to Peru.
---