Have you ever wondered if you are doing it the right way? If you are missing something? All of us travelers would love to visit every place and not miss a thing of it, especially when it comes to a visit to the Inca city of Machu Picchu, the long-anticipated highpoint of our trip. For this reason, we believe that it is necessary to have a plan about how to visit Machu Picchu in a reasonable way. Keep in mind that there is not a unique process to visit the complex, there are several ways to approach the citadel and others to complement your guided tour. But sometimes time's against us, money or even the weather doesn't help. So, Machu Travel Peru has made a list of how to visit Machu Picchu the right way.
What's the wrong Way
If you are an experienced traveler, you probably know that having no plan can sometimes be adventurous and fun, but Machu Travel Peru recommends you have a plan. That's why we would like to give you some advice. If you arrived at Cusco and have no plan but to see Machu Picchu, you're probably on the wrong track. Have in mind that Machu Picchu is a place visited for thousands of visitors and tourists a day, so just showing up is definitely not a good idea.
First of all, you will need to get your tickets in advance, hire a professional guide like Machu Travel Peru offers and get ready for everything. Machu Picchu is a beautiful place to be awed but always with respect and consciousness. Keep in mind that not every trip is the same and no other experience can compare.
Getting Started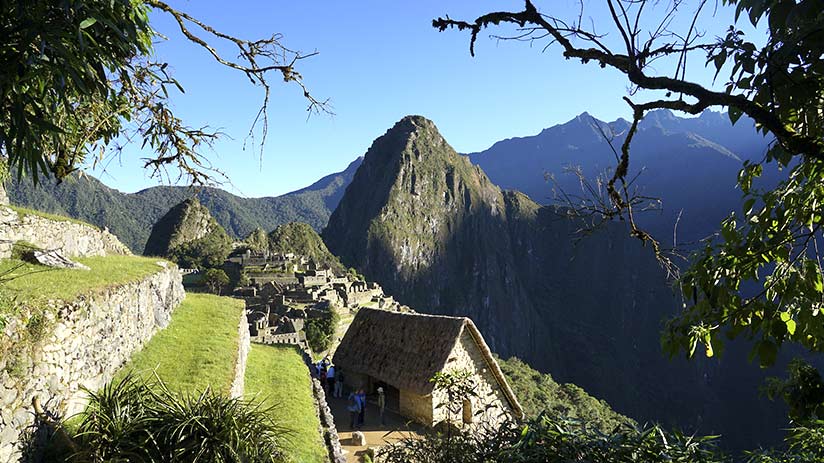 Before you go to Machu Picchu, you should check in one of the top cities to visit in Peru. Cusco can be a great start, not only for acclimation but also to know the different gastronomic points or museums. There's a lot to do in the Imperial City besides tours. Machu Travel Peru can help you not only guiding you on the tour but also being your online checklist! We would love you to visit Machu Picchu and not to miss a thing about it. Be safe and do it the right way with us. So let's start with a few basic things:
Visit Machu Picchu: 5 tips
1. Get Tickets in advance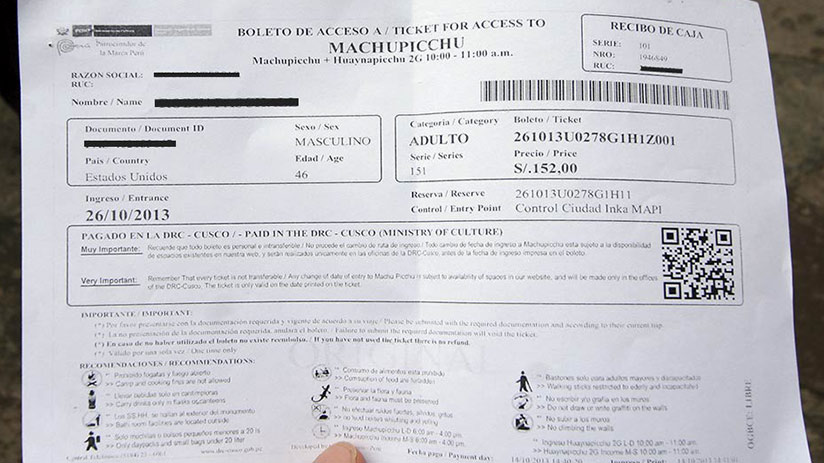 First of all, you will need tickets that you could get along with our packs. Don't think you are going to get them the day before, at some random place, you could get scammed or misinformed. Depending on the ticket or tourist pack, the experience changes. There are a lot of different packages including extra tours like hiking Machu Picchu. There are a lot of ways to get to Machu Picchu, you could buy the ticket and catch the train or if you feeling adventurous you could trek it.
2. Have a Guide
It's highly recommended to have a professional guide by your side, not only for safety reasons but also because there's a lot to explain within the archeological site. It's not mandatory to do so, but know you are going to miss a lot of great history. If you are going with friends there are some short vacation ideas that the guide could give you.
3. Be Informed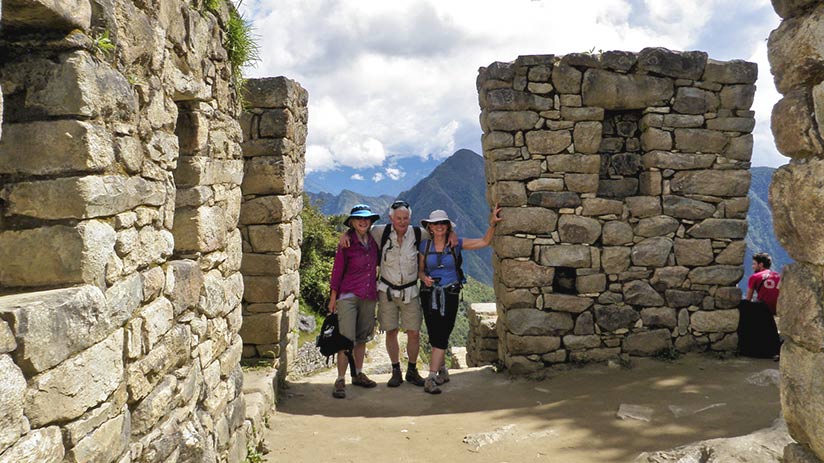 When you visit Machu Picchu, having a guide it's the recommendation. But if you rather do the whole thing on your own, you should get informed. There are a lot of things to do in Peru, it's not only going to the Inca architectural site. Besides, on Machu Picchu, you could hike up to Huayna Picchu mountain, see the sacred rock, visit the temple of the sun or just take a photo at the sun gate. When it's the best time to visit Peru? You can visit Machu Picchu the whole year, but we usually recommend between April and October because it's the dry season.
Keep in mind this is a cultural, archeological and holy place. So, when inside the ruins, do not walk on any of the walls, and when leaving, be sure to bring with you all bottles and pack out all trash, even organic. When visiting a place with so much history, the best is to be responsible.
4. Be Comfortable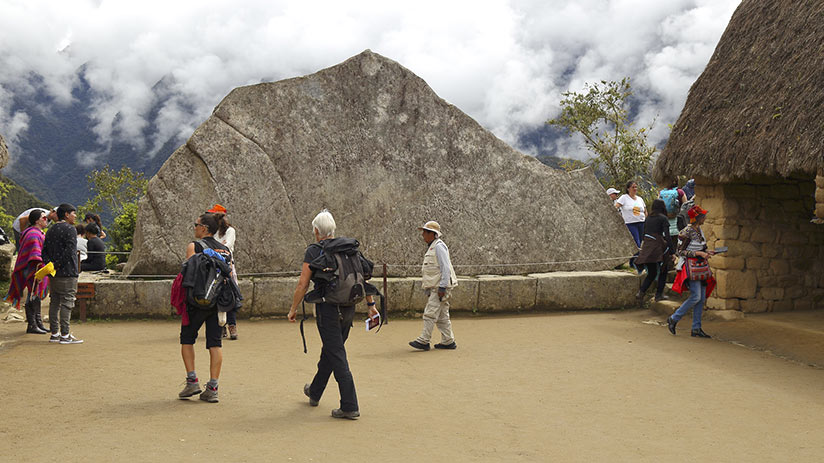 Remember we are not at the cinema watching a movie, you'll probably have to walk a lot. So if you are having a backpack on you, it shouldn't be a large one. You should bring water bottles, repellent if needed, and always bring sunblock with you. It's always safe to wear long sleeves and pants, so you don't suffer from the various bites of bugs flying around.
5. Have Fun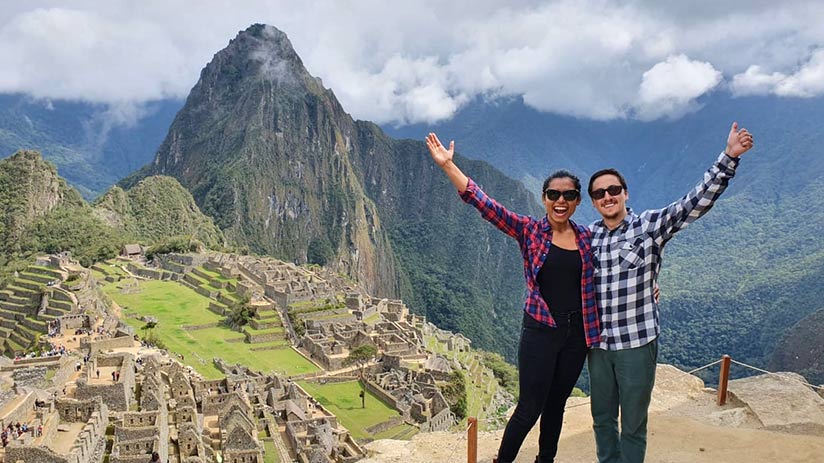 Remember to have fun. Allow yourself time to walk and see the whole thing with another perspective, take photos and enjoy every bit of it. The walk inside Machu Picchu is spectacular and you can have a panoramic view to take photos or just enjoy the moment.
In Conclusion
We think that the best way to visit Machu Picchu would be getting prepared not only in advance but taking care of small details like your backpack or your clothes. Machu Travel Peru wants your journey to Peru and Machu Picchu to be an incredible one because we know how hard can be planning everything. Take benefit of this mesmerizing opportunity. So if you ever have any doubts don't hesitate on asking somebody. There's always someone willing to help you with great information or useful tips.
---