The Machu Travel Peru team intrinsically thinks that nature is as important as the oxygen we breathe. Contact with nature is not only essential for our life, health, and happiness but also therapeutic. For both children and adults, nature has immediate positive effects, such as a better mood and less stress. And ecotourism in Peru is an alternative form of tourism that is good for your mental well-being. Peru is a paradise that enchants thousands of visitors every year as it is one of the most diverse countries in the world. It is home to more than 20% of all the birds that live on the planet. In addition to being the habitat of almost 10% of all mammals and amphibians. Along with 25,000 species of flora and 2,000 species of fish.
Can you imagine that in a single tree in the Peruvian Jungle more than 5,000 different species of insects have been identified? It may sound incredible but this is the magic of nature and Peru. When you decide to travel around Peru, you will realize that ecotourism in Peru is well known and frequented; Above all, because it provides protection to the landscape, flora and fauna, geography, indigenous communities, and everything that is characteristic of the places where it takes place. In fact, places that boast indescribable natural beauty; natural paradises that human beings are lucky to continue enjoying. Here is our guide to Ecotourism in Peru, which will allow you to connect with the Pachamama (Mother Earth in Quechua) in a conscious way.
Where to enjoy responsible tourism and ecotourism in Peru
MANU NATIONAL PARK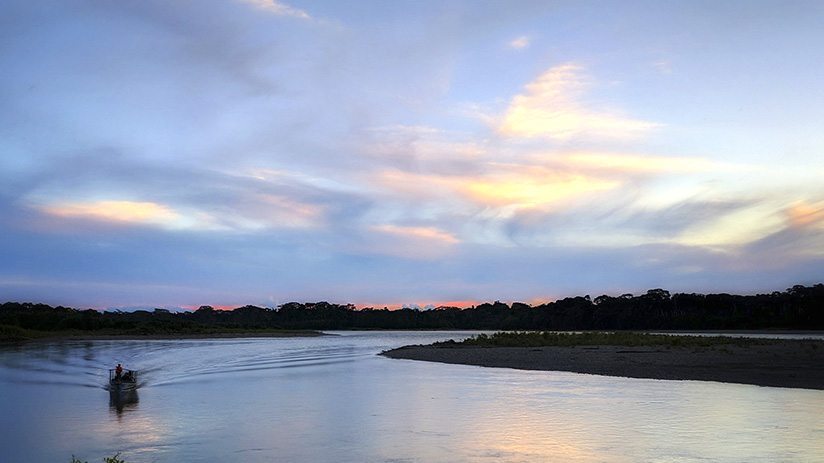 Hidden in the Peruvian Amazon Rainforest, you can find the Manu National Park. This UNESCO World Heritage Site is also known as the most biodiverse place on Earth. The Manu National Park is a beautiful natural paradise that boasts a huge diversity of animals and plants. It is home to over 15000 species of plants, 200 species of mammals, and 1000 of the 9700 species of all birds living on the planet. Undeniably, no other destination can compare with Manu National Park.
The journey to get to the Manu National Park starts in Cusco. You must take a day-long bus from the Inca city to the Madre de Dios River. During this ride, you will pass through the Andes, Puna (A cold, arid plateau high in the Andes), cloud forest, and lowland forest. A splendid journey that will be followed by a half-day sailing into the river to the entrance of the Manu area. Once you start your Amazonian tours, you will see river otters, macaw clay lick, tapirs, playful monkeys, and many more. You can't deny that our short vacation ideas are great, eh.
Furthermore, several ecotourism lodges in Peru are run by natives. In the case of the Manu National Park, the lodges are run by the Matsigenka people. Also, the park is inhabited by isolated natives who haven't made contact with modern civilization before. With this in mind, we recommend avoiding contact with them and respecting their lifestyle.
TAMBOPATA NATIONAL RESERVE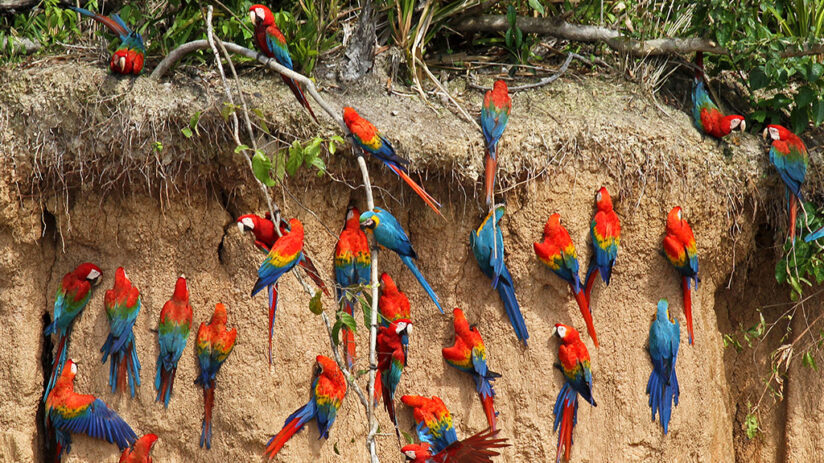 This conservation hotspot is located in the city of Puerto Maldonado, in Peru's southern region, and is spread over 275, 000 hectares. This geographically complex area was created by The Peruvian Government to protect the watersheds of the rivers Tambopata and Candamo.
The Tambopata National Reserve is one of the most flourishing and significant reserves of the Peruvian Amazon where you will witness an impressive and breathtaking scenery of wildlife. One of its highlights is the abundance of flora and fauna. A dream paradise with high levels of biodiversity.
It is also one of the most well-preserved regions on earth. To illustrate, if you love bird watching -take note- Tambopata has more than 600 species of birds. So, don't forget your binoculars! You will see lots of multicolor macaws hanging at clay licks. Besides, the reserve is inhabited by the Ese'eja community. The community makes its living from agriculture, hunting, and fishing. Also, from gold mining on a small scale.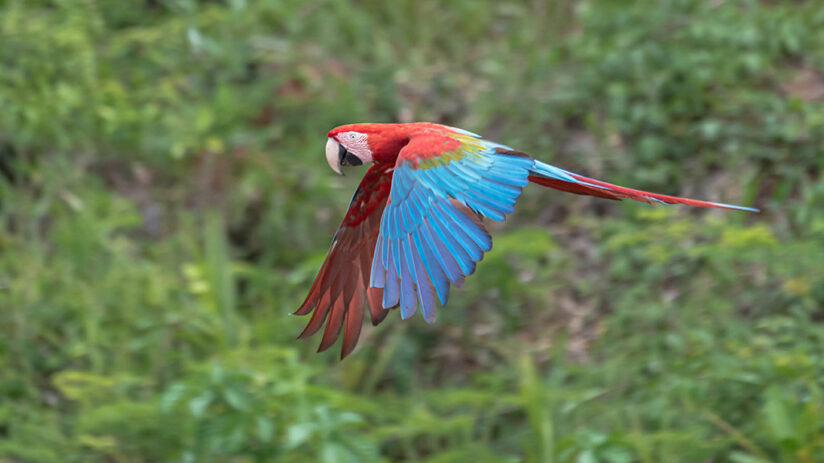 In addition, the total forest area (including the adjacent Bahuaja Sonene National Park which has 1 million hectares) contains 32 species of parrots (10% of world total), 1200 species of butterflies, 200 species of mammals, 1,300 species of birds, and 10,000 species of vascular plants.
All of these wonders are the reason why the Peruvian Government is deeply involved to promote conservation and sustainability of the natural environments. And we are an eco-friendly company that promotes this model of tourist activity. Ecotourism in Peru is the best alternative for a fulfilling experience. In addition, this reserve is home to a large number of lodges in Tambopata that are worth visiting.
PACAYA SAMIRIA NATIONAL RESERVE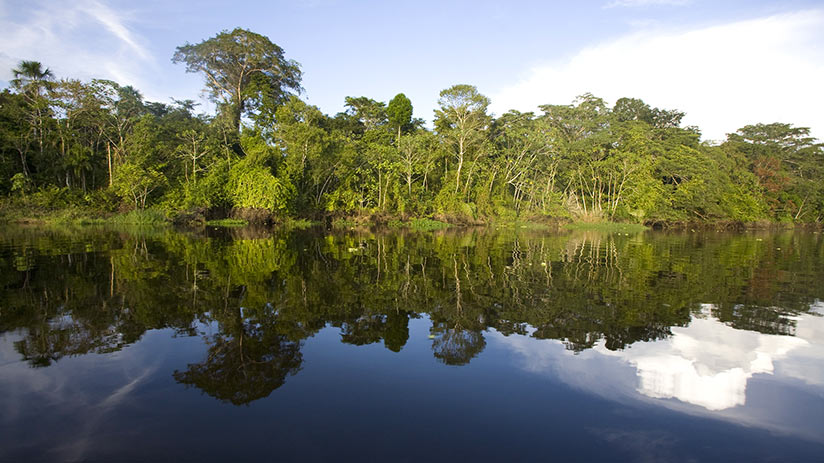 Pacaya Samiria National Reserve is one of the Nature Reserves in Peru of 275,000 hectares that protects the flora and fauna of the Loreto region (180 km. from the city of Iquitos). The Peruvian Government established the reserve to preserve the beautiful landscapes of the area and the wilderness resources.
This park is one of the largest protected areas in Peru to appreciate. And also the largest flooded area of tropical forests. One of its highlights is the cycle of crescent and reflux of the rivers. Within the Pacaya Samiria National Reserve, you will witness a fascinating biological diversity and landscapes of exceptional beauty.
The Pacaya Samiria National Reserve is home to several endangered species like Paiches (the largest river fish in the world), manatees, pink dolphins, otters, "spider" monkeys, and Amazonian mammals. One of the best places to appreciate biodiversity in Peru.
MACHU PICCHU SANCTUARY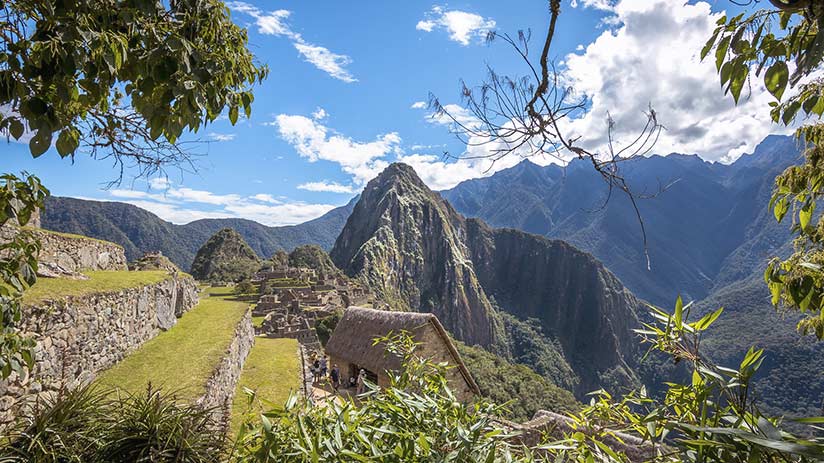 Ecotourism in Peru is an integral part of the tourism industry that takes into consideration not only the conservation and preservation of natural resources, and communities but also the historical sites. With this in mind, a dedicated tour operator like us, recommends taking some Machu Picchu tours.
Machu Picchu is Peru's most popular tourist attraction that draws a considerable number of visitors each year. Its great and high location above the clouds lets its giant stone walls, ancient temples, and green terraces overlooking the Urubamba River and the surrounding Andean mountains remain largely intact.
But at the same time, there are lots of hikers on the Inca trail and buses riding the switchbacks up to the site. For this reason, the Peruvian Government does intense conservation and preservation efforts at the site. Nowadays, access to Machu Picchu has highly controlled restrictions. Moreover, the Inca citadel is home to an exceptional number of natural species that deserve all our respect and consideration. So, be aware of all of this when visiting the site. No vacations in Peru would be complete without knowing this wonderful place.
PARACAS NATIONAL RESERVE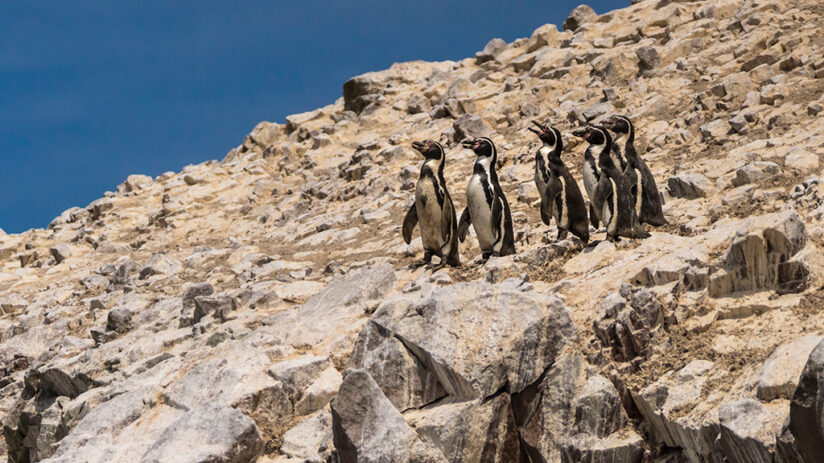 The Peruvian version of the Galapagos Islands. They are located in the west of the city of Pisco, just an hour away by boat from the Paracas harbor.
Ballestas Islands houses a large colony of sea lions, thousands of birds, pelicans, dolphins, and Humboldt penguins. These are always easily spotted by visitors around. We recommend having your camera always ready since, if you are lucky enough, you will spot beautiful humpback whales in early spring (from August to October). You'll be dazzled by the fascinating marine life of the Pacific Ocean. You will find a large number of Peruvian Animals that are worth knowing.
Boat tours visit the Ballestas Islands daily. They also take passengers to the "Candelabra", a geoglyph that is a large three-pronged candlestick-looking symbol on the hillside. Ballestas Islands are a relevant sanctuary full of dramatic landscapes, ancient culture, and fascinating wildlife. The finest sample of ecotourism in Peru.
THE TRAVEL CODE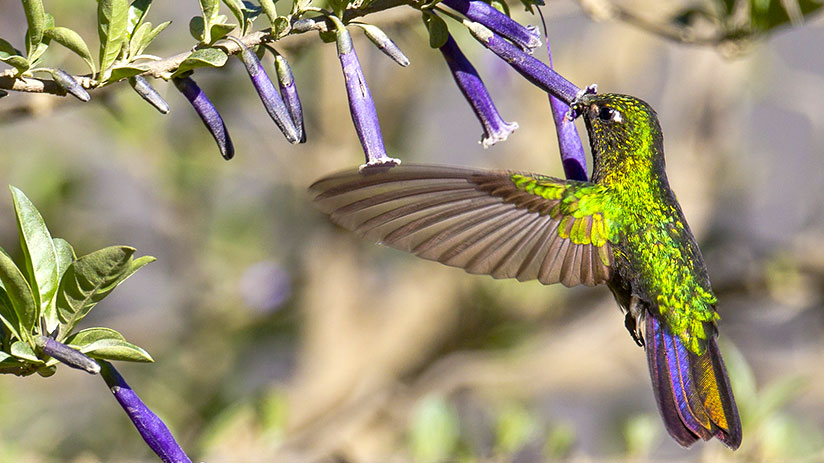 Saving the world is everyone's mission. Your ecotourism experience in Peru must be an environmentally friendly and low-impact journey. Besides raising awareness and helping -in some way- fight global warming. You may think that the team of Machu Travel Peru is a bunch of hippies, but, in fact, we are a bunch of people who live happily in this world. Something that would make us happier would be your collaboration to protect and conserve this incredible planet. The Earth deserves it.
So, when booking your tour in Peru, ensure the company you will hire offers support, care, and generate benefits for the environment… and of course for the local communities. How much money will you need for an ecotourism experience in Peru? Realize that the earth gives us everything free. So, any investment is worth it.
"LOOK DEEP INTO NATURE, AND THEN YOU WILL UNDERSTAND EVERYTHING BETTER"
Summarizing the above, our most important request – apart from traveling as much as you can in Peru – is to be aware of taking a trip that may be focused on sustainability and environmental preservation. A conscious ecotourism trip can help prevent a horrible catastrophe and not endanger the Earth and the living things that inhabit it. Machu Travel Peru hopes you have enjoyed reading our article. If you want to know about other of our tours in Peru, you can consult with our qualified advisers. We will be aware of your inquiries.
---