Peru is a country that is known for its numerous and incredible archaeological sites, its great Amazon, a gigantic history and many traditions that still stand. But this is just a glimpse of all that the Andean country has to offer, it is one of the South American countries with the most history and culture that you can visit. And with so much to offer, it's common for some things to go unnoticed while others stand out. That is why together with Machu Travel Peru we want to tell you about the facts about Peru that you do not know and make this beautiful country renowned.
TOP 7 FACTS ABOUT PERU
1. LANDS OF THE INCAS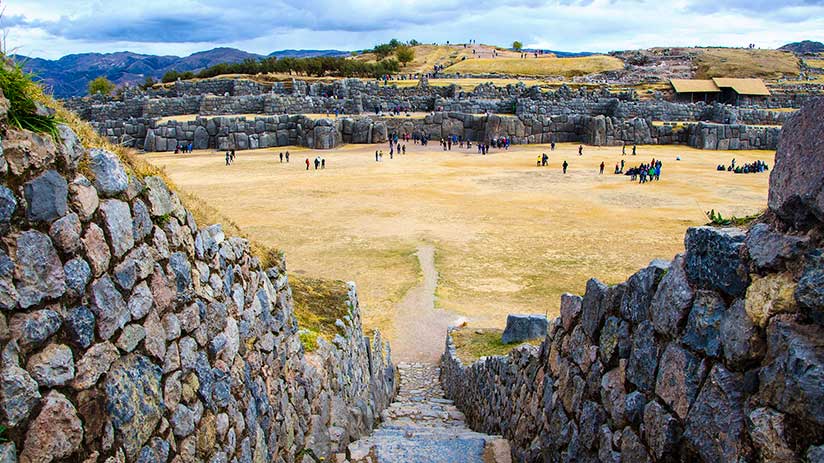 One of the main and best-known facts about Peru is that it is also known for being the Land of the Incas. The Incas were one of the largest empires in Ancestral America, the first came from the Peruvian highlands and ruled for more than 300 years until the arrival of the Spanish. At the height of the domain, they were considered one of the largest empires, covering modern territories of Ecuador, Bolivia, Peru, Argentina, and Chile. The capital of the ancient Empire was Cusco, and Quechua was the language of choice for this ancient civilization. Today, the influence of the Inca Empire is still strong, with more than 5 million Quechua speakers still living in the surroundings. In addition to having left us immeasurable archaeological sites, among which are the Wonder of the World. The Inca citadel is also home to many amazing Machu Picchu facts to meet and learn.
2. POTATOES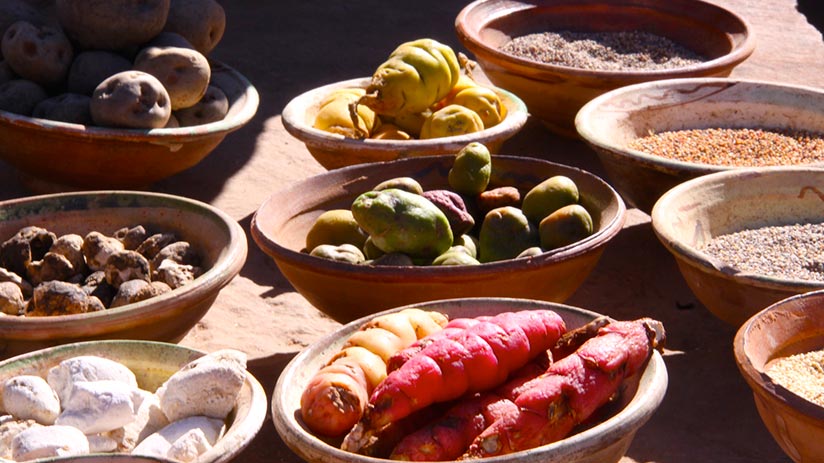 Are you a fan of French Fries? Or just from Potatoes? Then you should know that Peru is the birthplace of the Potatoe. It is one of the facts about Peru that tends to go unnoticed among tourists. Peru is home to some 4,000 different varieties of potatoes, being an inevitable ingredient in most of its traditional dishes. The delicious tubers have been dominated in this region of the world for at least 8,000 years old. So it is not surprising to think that there are so many varieties and classes in the Andean country. In any market you step on, it's not new that they have at least 12 different potatoes for sale, whether it's for frying, boiling, or cooking. In the wonderful Imperial City, you will find many typical dishes where the potato is the protagonist. You can check our Cusco travel tips to know a little more about the cosmopolitan city.
3. SURF CRADLE
Among the many facts about Peru, you will find what is believed to have been the cradle of the water sport known as surfing. In the small coastal town of Huanchaco, local fishermen still fish the traditional way their ancestors used to. The fishermen ride on Caballitos de Totora (little reed horses) in which they bring their daily catch. If you are looking for what to do in Peru, surfing is one of its main activities that take place on its several beaches. It does not matter if you never rode a wave, you will find various surf schools renting boards and suits for those who want it.
4. DEEP CANYONS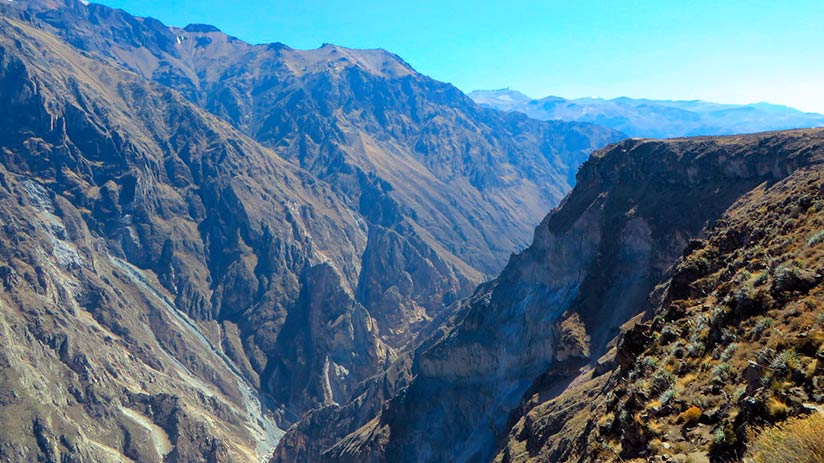 Another of the wonderful facts about Peru is that it has two canyons competing among the deepest in the world. The Cotahuasi Canyon and the Colca Canyon in the south of Peru are two of the most incredible and amazing landscapes that the Andean country boasts. Both are twice as deep as the well-known Grand Canyon of the United States, making them an important part of tourism in Peru. There are numerous tours to enjoy hiking or luxurious hotels in its surroundings, which combined with the dreamy views make it one of the best destinations available in Peru.
5. THE HIGHEST NAVIGABLE LAKE IN THE WORLD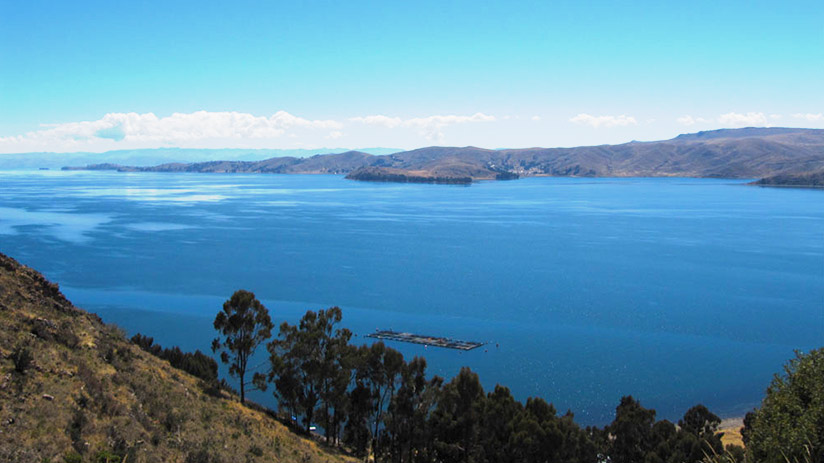 Although you can find lakes all over the world, Peru boasts the highest navigable lake in the world and the largest lake in South America. We are talking about the well-known Lake Titicaca, accessible from the route through Cusco and/or Arequipa. It has become in recent years a very popular destination due to the many floating islands you can explore and visit, making it a great destination to combine on your tour. But the Floating Islands are not its only attraction, the Lake is home to countless alternative cultures that continue to practice ancient traditions. So if you want to know more about archaeological sites, we recommend that you visit Peru in June, to combine the landscapes with other wonderful festivities.
6. LANGUAGES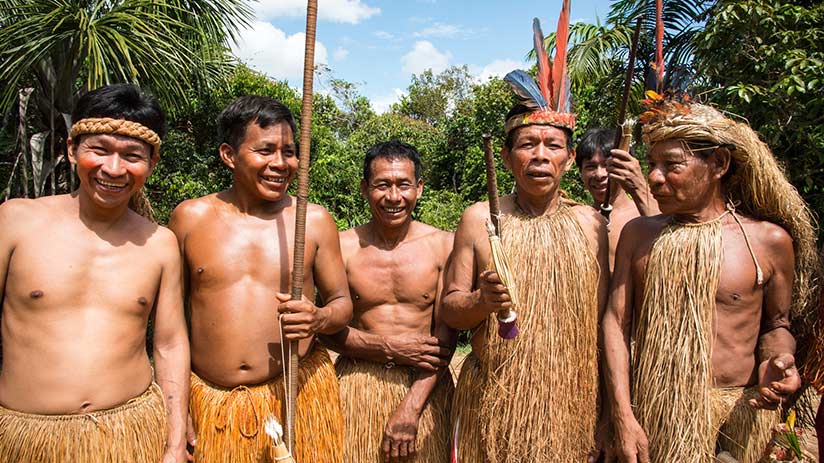 As is common knowledge, Peru is a country with great cultural diversity, this is reflected in its clothing, food, and languages. So among the facts about Peru, it is not surprising to think that it is home to 3 official languages. Still, along with globalization and constant urbanization, speakers of different languages ​​are losing territory. 83% of the Peruvian population speaks Spanish, but it is not the only language you can find. In the Andes and the Amazon in Peru, you can find speakers of Quechua, Aymara, and many other indigenous languages.
7. CUISINE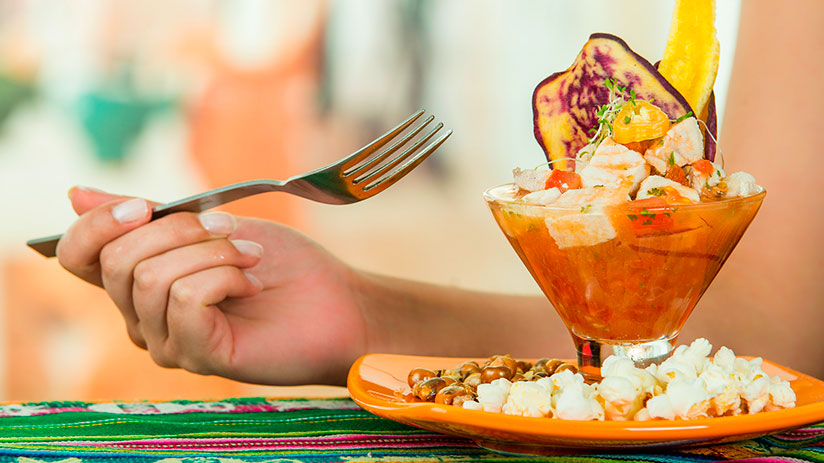 Peru is not only home to Machu Picchu, but it is also considered one of the gastronomic capitals of the world. Lima is usually the epicenter of the gastronomic revolution, where you can enjoy several internationally distinguished restaurants. Dishes such as Ceviche, Cuy, or Lomo Saltado are just some of its iconic examples, but you will find unique variations and other distinguished dishes throughout the country. But the kitchen is not its only strong point, you can also experience numerous traditional Peruvian non-alcoholic drinks to accompany your plates. As well as distinguished cocktails to enjoy on a hot night.
"GOING TO PERU IS… WELL, IF YOU EVER HAVE AN OPPORTUNITY IN YOUR LIFE TO GO THERE, YOU SHOULD DO IT BECAUSE IT IS ABSOLUTELY MIND-BOGGLING"
Together with the travel experts from Machu Travel Peru, we wanted to distinguish those of many cases that make Peru iconic. Not everything in this beautiful country is archaeological sites, there is also much more to explore and discover. Therefore, if you want to know a little more about all the beauty that there is to experience, you can consult our qualified advisers for free.
---