Peru is a country that is known for its numerous and incredible archaeological sites, its great Amazon, a gigantic history, and many traditions that still stand. But this is just a glimpse of all that the Andean country has to offer, it is one of the South American countries with the most history and culture that you can visit. And with so much to offer, it's common for some things to go unnoticed while others stand out. That is why together with Machu Travel Peru we want to tell you about the different facts about Peru that you do not know and make this beautiful country renowned.
GENERAL DATA OF PERU
First of all, it is a good idea to know some general knowledge facts about Peru. So that you know the country in a much faster way and with fun facts that we do not always take into account. For example, the country is home to 32.9 million inhabitants. While the capital of Peru, called Lima, is home to about 9,674,755 inhabitants. In other words, the capital represents almost 30% of the total population. Peru is the third-largest country in South America after Argentina and Brazil. It has an area of about 1,285,216 square kilometers. Besides, thanks to its extensive cultural wealth, some 48 native or indigenous languages of Peru are known. Where about 44 would be Amazonian and another 4 from the Peruvian Andes. Still, this number is also often discussed and debated among academics.
Some of the most interesting facts about Peru
1. REGARDING MACHU PICCHU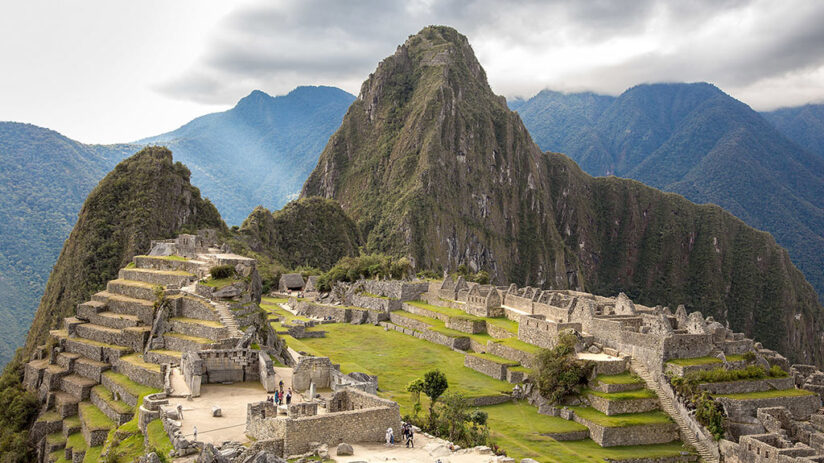 Among the different facts about Peru, you can appreciate the wonderful Inca citadel. The lost city of Machu Picchu is one of the most famous landmarks in Peru and was selected as one of the New Seven Wonders of the World in 2007. The explorer, professor, and archaeologist Hiram Bingham rediscovered this historical site of the Inca civilization in 1911. It is located on a mountain 8,000 feet above sea level in the Sacred Valley. To get there, you can choose to go on a hiking trail or take a train. Being able to contemplate the citadel a mile from the mountain is something impressive. It is impressive what the Incas achieved in terms of engineering and architecture. If you plan to visit Machu Picchu, be sure to reserve your tickets at least six months in advance.
2. LANDS OF THE INCAS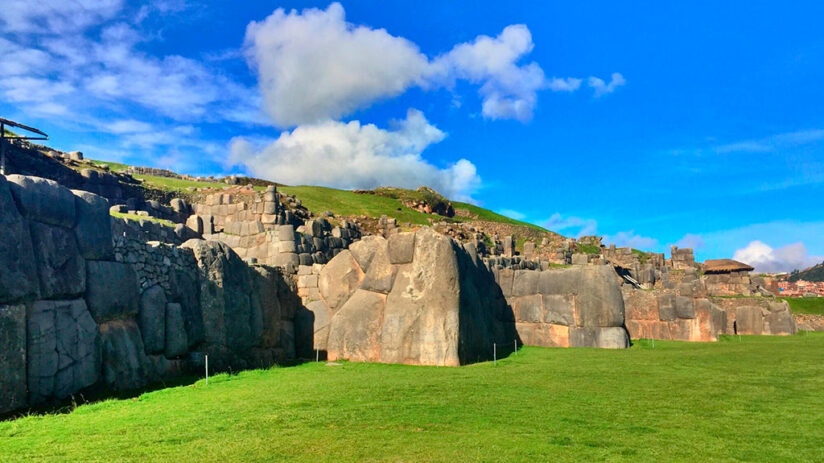 One of the main and best-known facts about Peru is that it is also known for being the Land of the Incas. The Incas were one of the largest empires in Ancestral America, the first came from the Peruvian highlands and ruled for more than 300 years until the arrival of the Spanish. At the height of the domain, they were considered one of the largest empires, covering modern territories of Ecuador, Bolivia, Peru, Argentina, and Chile.
The capital of the ancient Empire was Cusco, and Quechua was the language of choice for this ancient civilization. Today, the influence of the Inca Empire is still strong, with more than 5 million Quechua speakers still living in the surroundings. In addition to having left us immeasurable archaeological sites, among which are the Wonder of the World. The Inca citadel is also home to many amazing Machu Picchu facts to meet and learn.
3. THE CAPITAL OF PERU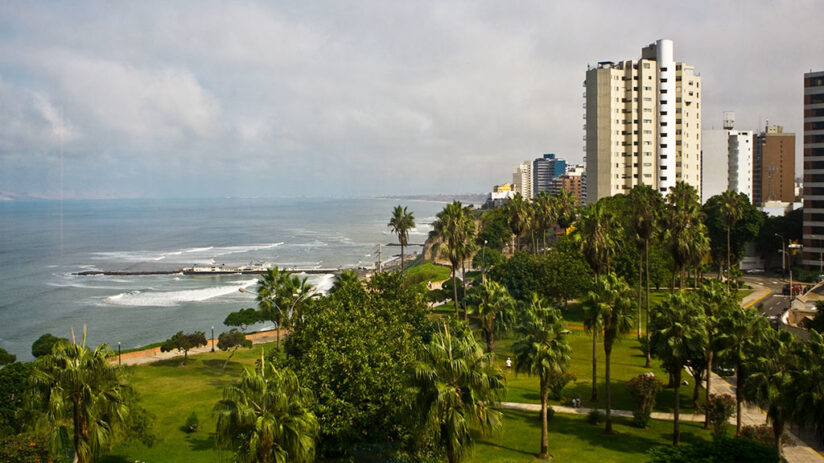 Who founded the capital of Peru was Francisco Pizarro, a Spanish colonizer of the sixteenth century. He founded the city of Lima in 1535 to serve as the seat of power for the Spanish colonists. Today, Lima is the only city in Peru with more than one million inhabitants. Most visitors to Peru will skip Lima in their excitement to get to Cusco and Machu Picchu. But, with so much on offer to travelers, visiting Lima is one of the best things to do in Peru. You will find luxurious and exclusive high-end restaurants where you can enjoy the unique cuisine of Peru. Also a wide selection of high-category hotels where you can enjoy your stay. In addition, in the vicinity, you will enjoy a great variety of Peru beaches. A destination that is well worth your visit and attention.
4. POTATOES VARIETY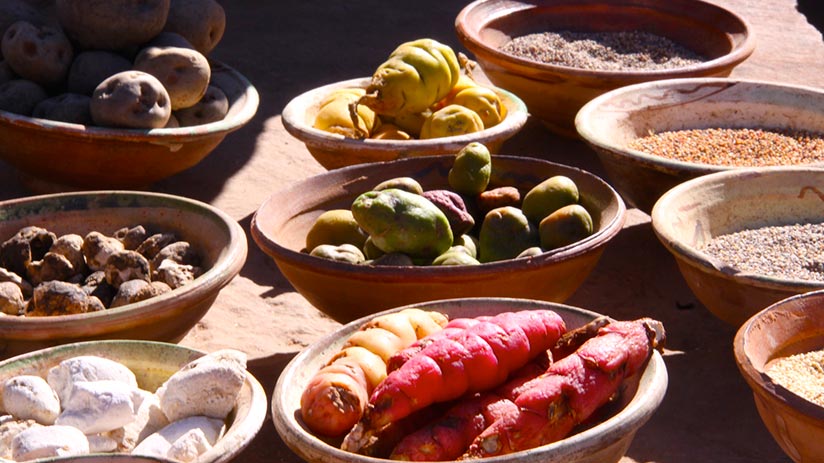 Are you a fan of French Fries? Or just from Potatoes? Then you should know that Peru is the birthplace of the Potatoe. It is one of the facts about Peru that tends to go unnoticed among tourists. Peru is home to some 4,000 different varieties of potatoes, being an inevitable ingredient in most of its traditional dishes. The delicious tubers have been dominated in this region of the world for at least 8,000 years old. It is one of the main ingredients in various Peruvian food dishes.
So it is not surprising to think that there are so many varieties and classes in the Andean country. In any market you step on, it's not new that they have at least 12 different potatoes for sale, whether it's for frying, boiling, or cooking. In the wonderful Imperial City, you will find many typical dishes where the potato is the protagonist. Be sure to experience the many things to do in the Sacred Valley, including its delicious dishes. In the Andean regions, the potato takes a leading role in traditional dishes.
5. SURF CRADLE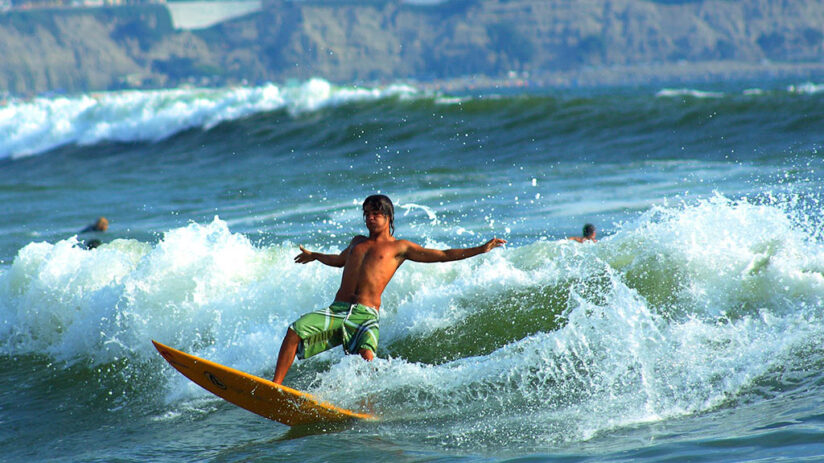 Among the many facts about Peru, you will find that the Andean country is believed to have been the cradle of the water sport known as surfing. In the small coastal town of Huanchaco, local fishermen still fish the traditional way their ancestors used to. The fishermen ride on Caballitos de Totora (little reed horses) in which they bring their daily catch. If you are looking for things to do in Peru, surfing is one of its main activities that take place on several beaches. It does not matter if you never rode a wave, you will find various surf schools renting boards and suits for those who want it.
6. DEEP CANNONS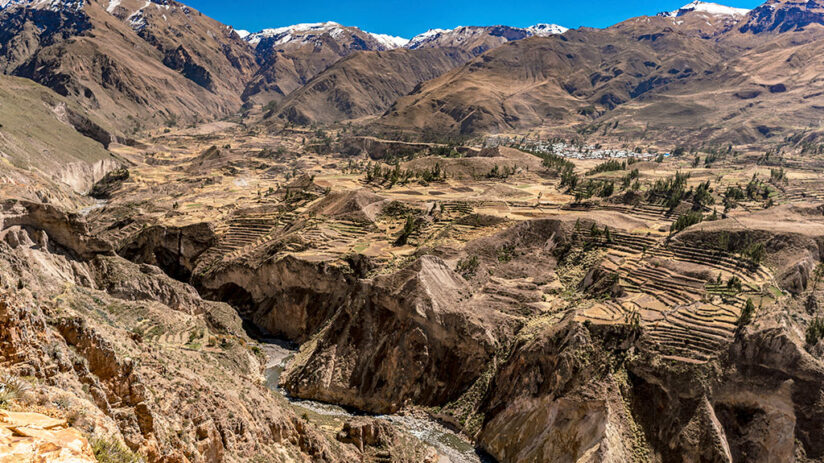 Another of the wonderful facts about Peru is that it has two canyons competing among the deepest in the world. The Cotahuasi Canyon and the Colca Canyon in the south of Peru are two of the most incredible and amazing landscapes that the Andean country boasts. Both are twice as deep as the well-known Grand Canyon of the United States, making them an important part of tourism in Peru. There are numerous tours to enjoy hiking or luxurious hotels in its surroundings, which combined with the dreamy views make it one of the best destinations available in Peru.
7. THE HIGHEST NAVIGABLE LAKE IN THE WORLD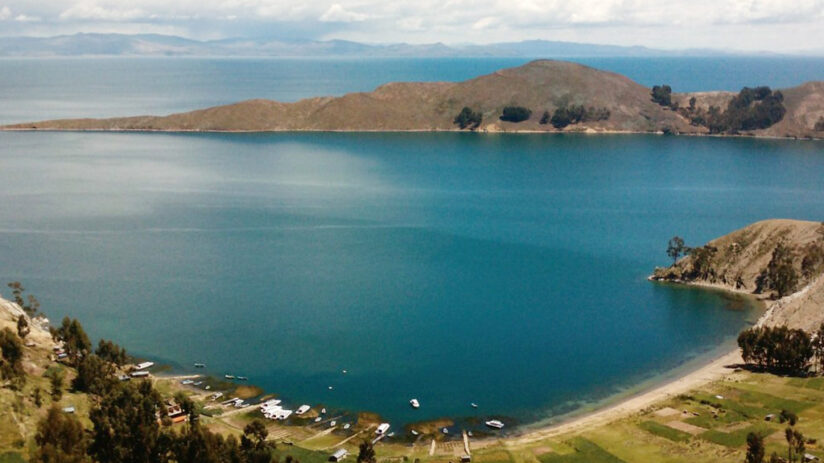 Although you can find lakes all over the world, Peru boasts the highest navigable lake in the world and the largest lake in South America. We are talking about the well-known Lake Titicaca, accessible from the route through Cusco and/or Arequipa. It has become in recent years a very popular destination due to the Uros floating islands that you can explore and visit, making it a great destination to combine on your tour.
But the Floating Islands are not its only attraction, the Lake is home to countless alternative cultures that continue to practice ancient traditions. So if you want to know more about archaeological sites, we recommend that you visit Peru in June, to combine the landscapes with other wonderful festivities.
8. LANGUAGES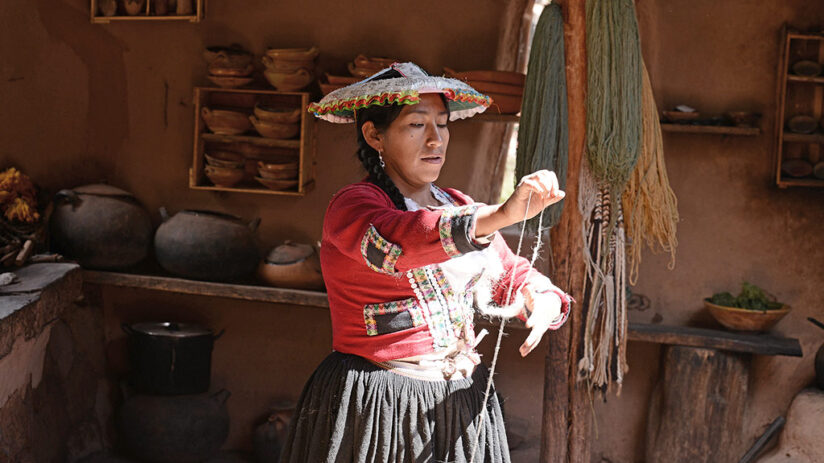 As is common knowledge, Peru is a country with great cultural diversity, this is reflected in its clothing, food, and languages in Peru. So among the facts about Peru, it is not surprising to think that it is home to 3 official languages. Still, along with globalization and constant urbanization, speakers of different languages ​​are losing territory. 83% of the Peruvian population speaks Spanish, but it is not the only language you can find. In the Andes and the Amazon Rainforest, you can find speakers of Quechua, Aymara, and many other indigenous languages.
9. RENOWNED GASTRONOMY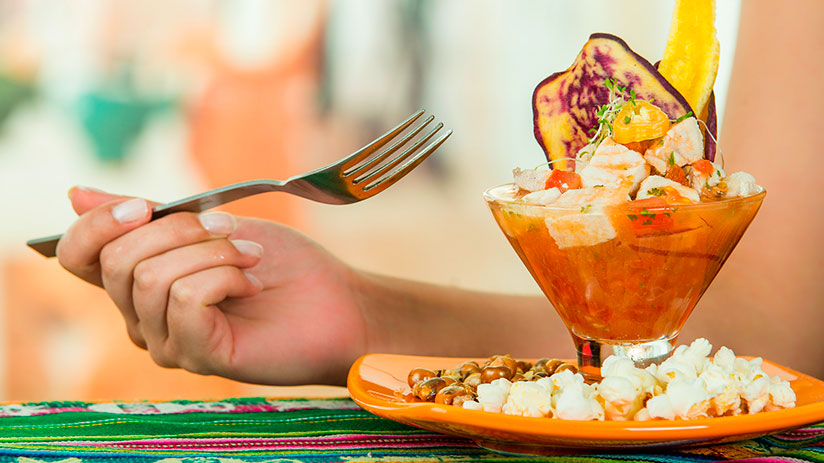 Peru is not only home to Machu Picchu, but it is also considered one of the gastronomic capitals of the world. Lima is usually the epicenter of the gastronomic revolution, where you can enjoy several internationally distinguished restaurants. Dishes such as the Peruvian Ceviche, Cuy, or Lomo Saltado are just some of its iconic examples, but you will find unique variations and other distinguished dishes throughout the country. But the kitchen is not its only strong point, you can also experience numerous traditional Peruvian drinks to accompany your plates. As well as distinguished non-alcoholic drinks to enjoy on a cold night.
10. MYSTERIOUS NAZCA LINES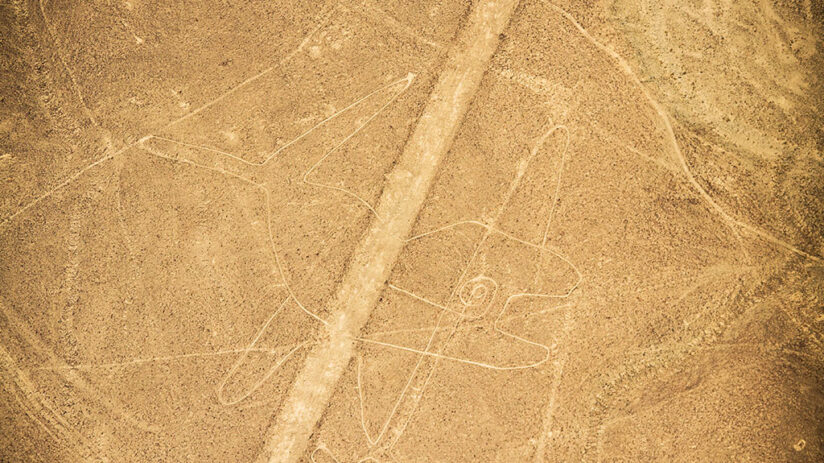 Among the different facts about Peru, you can find the mysterious Nazca Line. The Nazca Lines in Peru is a collection of more than 70 giant geographic glyphs. They were first observed from the air in 1927. They are located in the desert highlands between Nazca and Palpa. This mysterious line collection includes more than 70 human and animal characters and 10,000 lines. Some of these lines even extend to 30 miles long. They remain one of the largest archaeological mysteries in the world. But, how were the Nazca Lines made? Theories about its function and origin abound, and some of them will be explained around fantastic themes such as aliens. In the same way, there are many things to do in Nazca besides appreciating its lines. You will find archaeological sites in the surroundings and some interesting museums.
11. PENGUINS IN PERU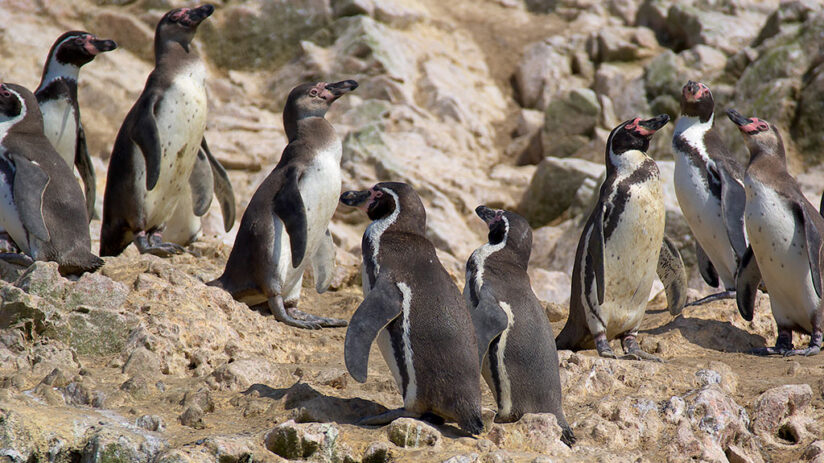 Despite general beliefs, you can not only see penguins in Antarctica. One of the most curious facts about Peru is that it is home to a wide variety of birds, including the penguin. If you decide to visit the Paracas National Reserve, be sure to enjoy a boat tour of the Ballestas Islands. These rocky formations are home to adorable penguins along with a few other birds and mammals. One of the most beautiful sighting tours you can experience.
12. GUINEA PIGS ARE FOOD, NOT PETS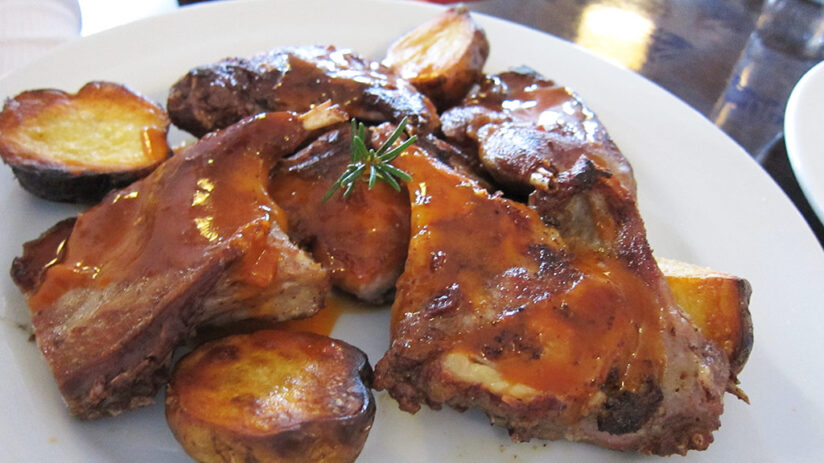 If you are traveling alone in Peru, be sure to visit the different important cultural festivals. On many of the festivities, you will see a dish served quite often. We refer to Cuy, a traditional dish that is made with a guinea pig. The animal is usually served crisp and complete with its heads, legs, and eyes. If you are easy to impress, it may be a bit shocking, but it is an incredibly delicious dish. Among the different facts about Peru, you will find that the Cuy is a traditional dish of great importance in the Andean regions. The dish is rich in protein and is usually quite healthy. A great option to experience something new.
13. PERU IS ONE OF THE LARGEST GOLD PRODUCERS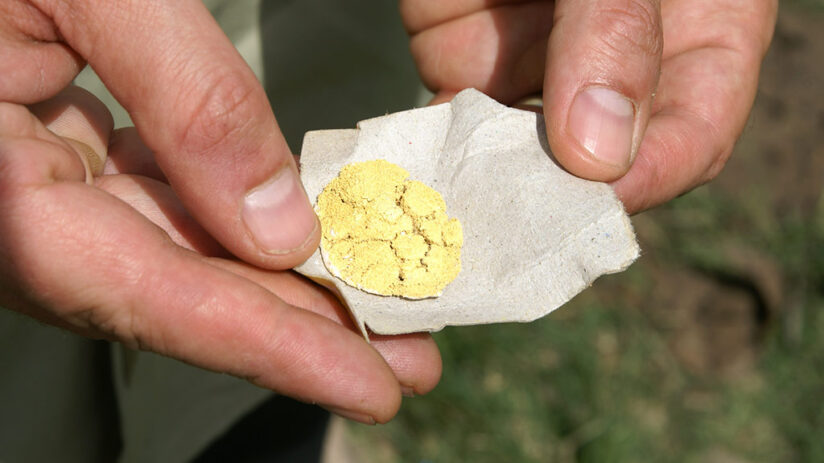 One of the most surprising facts about Peru is that the Andean country is a major producer of gold, the sixth-largest producer in the world to be exact. Per year, Peru produces more than 162 tons of gold, this is equivalent to a value of more than 7 billion dollars. This is one of the reasons why the economy in Peru is quite stable compared to other Latin American countries. Money in Peru is not usually a problem, especially for foreign tourists. Most lodgings and other stores usually accept dollars and euros.
14. NATIONAL DRINK OF PERU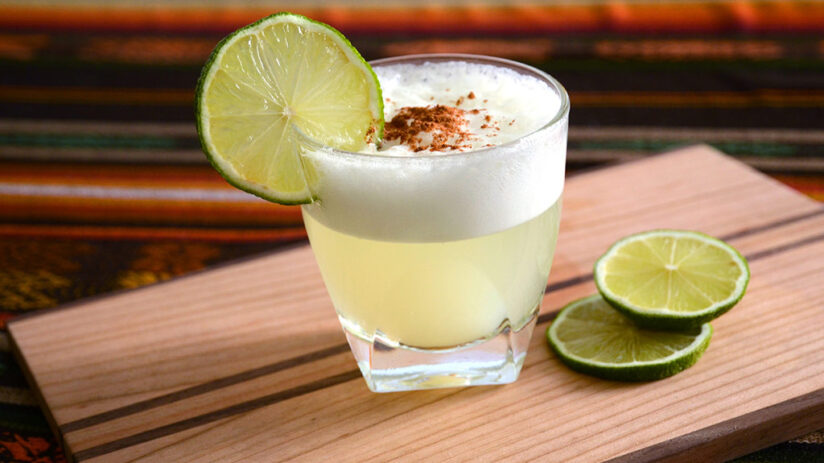 Among the facts about Peru that you cannot ignore is Pisco. Pisco Sour is a cocktail made with Pisco, a type of Peruvian Brandy. This is prepared with a mixture of lemons, sugar, water, egg whites, ice, and bitters. It is believed to have been invented in the early 1920s by an American bartender. There are other cocktails prepared with Peruvian Pisco such as Chilcano, another cocktail that is well worth a try. Pisco Sour is the National Drink of Peru par excellence.
15. THE AMAZON IN PERU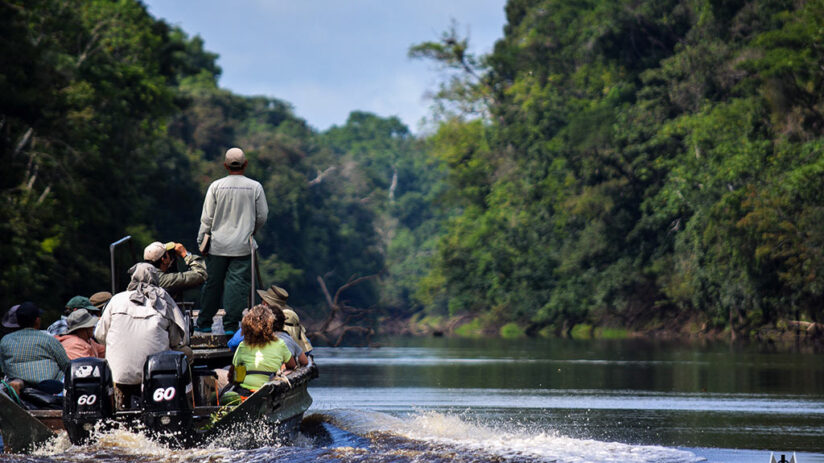 Many of the facts about Peru have to do with its Amazonian territory. First of all, did you know that the Amazon River, one of the longest rivers in the world, is born in Peru? As you read it correctly, this renowned river that runs through several South American countries begins high in the Peruvian Andes. It is born very close to Machu Picchu to flow into the Atlantic Ocean. Even the Amazon occupies 60% of its entire national territory. Making it a large part of the Andean country. A fact not to be overlooked.
16. HOME OF THE SHAMANS
In Peru, it is quite common to hear about Shamans. And in reality, shamanism is deeply rooted in the local culture. Since these traditions have been practiced for more than 3000 years. And shamanism is further reinforced in our modern times when much of the Peruvian population cannot think or pay for medical care. Western medicine is not usually available to everyone, while the healing art of shamans is. Healers or shamans practice the healing art in different ways. They can do it to alleviate discomfort or cure heartbreak. The treatments are diverse and varied. Cleanings, rituals, ceremonies, and much more. And the use of Ayahuasca has also gained popularity among young adventurers.
17. PERUVIAN INCA ORCHID DOG
The Peruvian Inca Orchid is how the Peruvian dog is known internationally. This hairless dog breed is both cute and ugly. If you have never seen a hairless dog it may surprise you, but they are actually quite cute. His body is completely naked and hairless, often covered in spots. While on the top of their head and back they have a small tuft of gray or white hair. These characteristics make him look like an elderly dog, but one of the fun ones. It is a breed that usually lives for more than 10 years and weighs approximately 20 pounds. They are family dogs, very affectionate, and one of the many Heritages of Peru. One of the facts about Peru that you should not miss.
"GOING TO PERU IS… WELL, IF YOU EVER HAVE AN OPPORTUNITY IN YOUR LIFE TO GO THERE, YOU SHOULD DO IT BECAUSE IT IS ABSOLUTELY MIND-BOGGLING"
Together with the travel experts at Machu Travel Peru, we wanted to distinguish the many facts about Peru that make the country an emblematic destination. Not everything in this beautiful country consists of exploring the archaeological sites, there is also much more to explore and discover. Therefore, if you want to know a little more about all the beauty that there is to live, you can consult our team of qualified advisers for free. We will be waiting for your soon visit to the beautiful Andean country!
---