It goes without saying that family tours are significant because these are times to create beautiful memories and share them with your loved ones away from the daily routine. But, traveling with the complete family can be just as wonderful as it is exhausting. As it poses a number of challenges. From choosing the right accommodation to keeping young children, teenagers, and adults busy. Even more so, if your trip takes place in Peru, one of the most biodiverse countries in the world, with endless options to enjoy. So to help alleviate that stress, Machu Travel Peru has some perfect ideas for successful family tours in Peru. So, are you ready for a fun-filled family trip? Check out our idea for family vacations and remember that boredom is forbidden and fun is king in Peru!
Most important things to keep in mind during family tours in Peru
Family vacations overview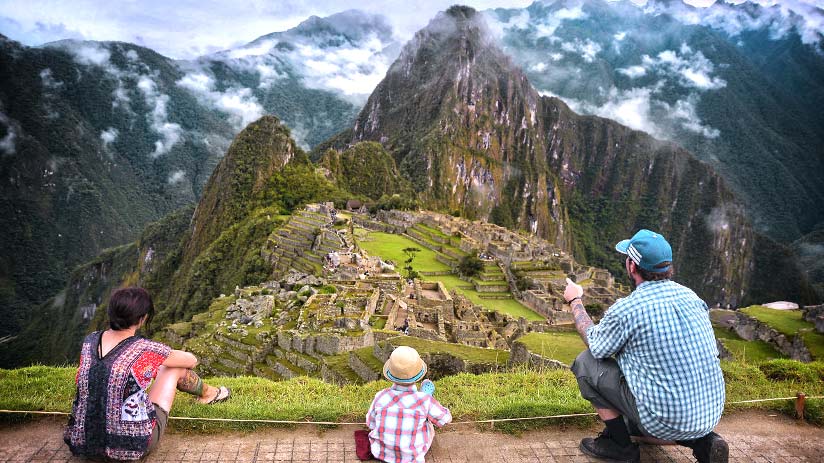 Taking family tours in Peru means discovering ancient ruins of a millennial culture like the Incas, experiencing fascinating traditions in the highlands, exploring the biodiversity of the Amazon with its tropical rainforest and wild animals, enjoying paradise beaches in the north. Peru is a never-ending adventure for all ages. When asking yourself how to plan family vacations? Remember this advice: take your time to know your destination inside and out, and decide the trip plans with all the family members in advance. It's pretty important to be flexible and focus on what your family wants to do during their vacations in Peru.
First off, Peru is a one-of-a-kind blend of culture, nature, history, and mystery. To illustrate, the Amazon is filled with breathtaking nature delights not only for kids but also adults. The majestic Machu Picchu, with its interesting history and fascinating ruins, stokes adventure fantasies for all the family members. Despite being a stunning country full of wonders, Peru is definitely a good destination for a budget-friendly family getaway.
Tips for family tours in Peru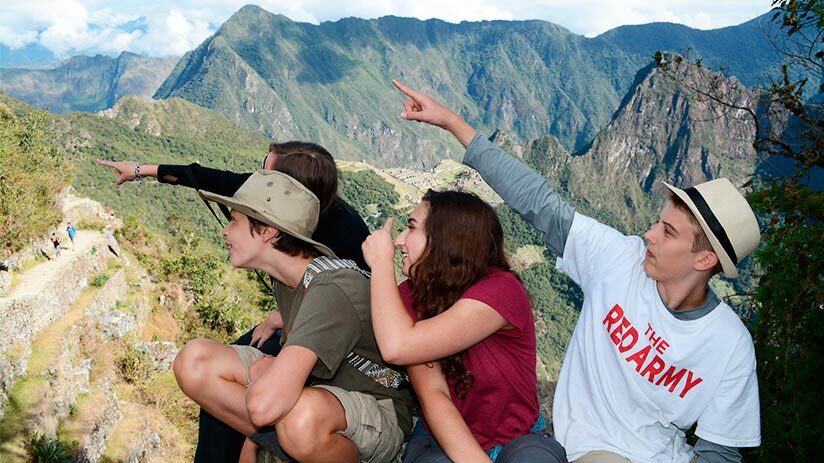 Despite being a stunning country full of wonders, Peru is definitely a good destination for a budget-friendly family getaway. Besides having great options in a variety of weather, beaches, a range of mountains, and tropical jungles, Peru is adapted with all the necessary tourist services to receive the foreign visitor. Therefore, the team of Machu Travel Peru will give you 7 tips to budget the best trip overseas, from money-saving strategies to family tours in Peru ideas. Let's start!
1. Book in advance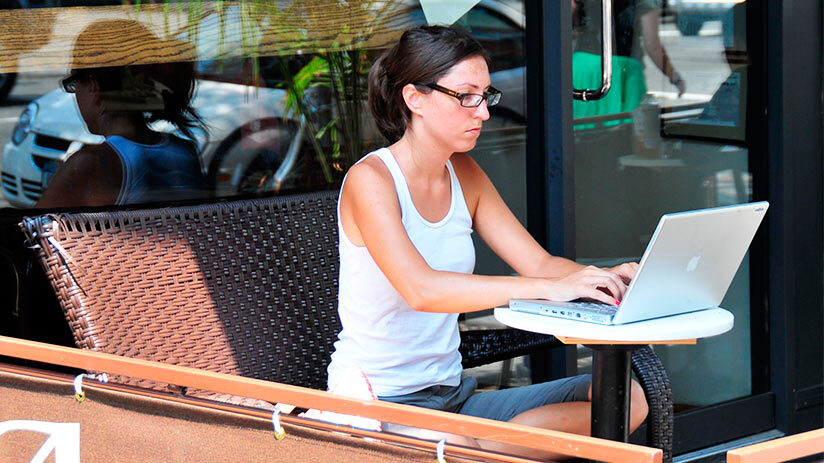 We know that there is something fascinating and adventurous when your plans are made on a sudden impulse. However, the downside of this is your trip plan can go haywire if every decision is made at the last minute. So, our advice on how to plan family tours in Peru is to keep an eye out for advance flights and special deals, especially off-season, and book your flight ahead.
If you plan to visit the Inca citadel of Machu Picchu or do the Inca Trail, we recommend buying your entry and train tickets, at least, 6 months in advance to find availability. The Peruvian Government established crowd control measures in the world wonder. Thus, pre-planning your Machu Picchu tours will be essential.
*Dates and entry times for Machu Picchu cannot be changed. If you miss your timed entrance, you will be forced to buy a new ticket.
In addition, in spite of being an ancient Inca citadel, Machu Picchu counts with some kid-friendly areas. Your young children can climb the stones and have fun in the natural playground. There are also many birds, vizcachas, and friendly llamas everywhere. Your childr… well, everyone in your family will really love it! It will definitely be an interesting and rewarding experience for all the family.
The same recommendation goes for hotel reservations. Book in advance. Happily, Peru, as a developed tourist destination, has a variety of high-quality hotels along all Peruvian territory. Some of the most recognized hotel trademarks are Marriott, Hilton, Hyatt, Belmond, and Accor among others.
2. Keep documents up to date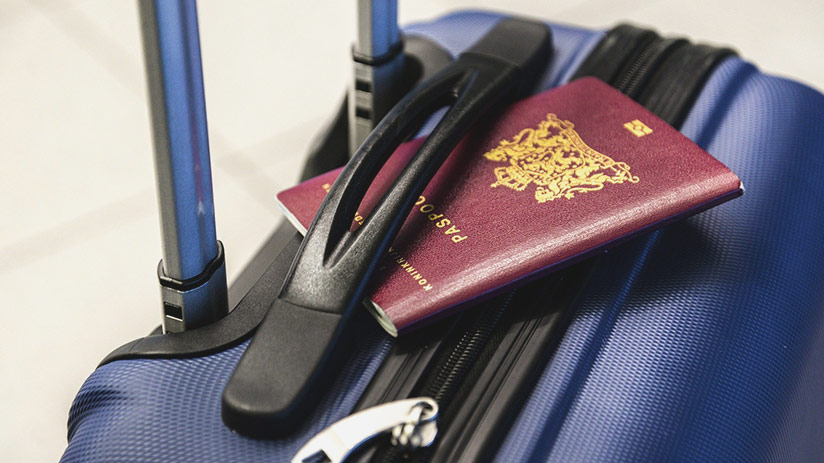 Make sure you have all your paperwork -travel visas (if required), travel insurance, airline tickets, and passports (valid for at least six months from your planned departure date)- in order beforehand. You don't want to pay for a costly emergency dash to the passport office before starting your family tours in Peru or once in the ADUANA office in Peruvian territory, right?… Also, we recommend making photocopies of all your documents in case of loss of originals.
Take note that at every control point of Peruvian attractions, the guard will confront the personal data of your ticket with your passport. If these don't match, you won't be able to enter the attraction. This usually happens when you buy your tickets with your expired passport number, and travel to Peru with your new passport, which has a different number than your old document. Therefore, updating your passport months in advance of your ticket purchase will be crucial, too.
3. Packaging light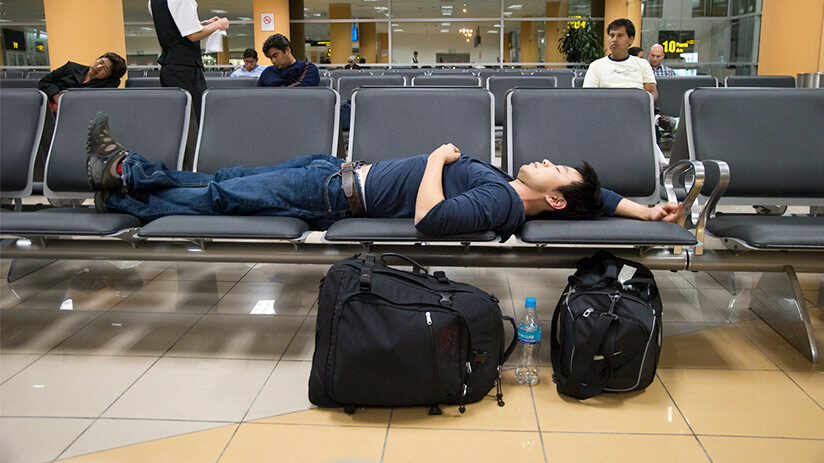 With three distinct topographical regions, Coast, Sierra, and Jungle, Peru is a land of contrast. So, it's pretty important to know what to pack when traveling to the Andean Country. In fact, it can be a difficult job for most. But we can agree, that there is no greater burden to a traveler than having too much luggage, right? When flying, some airlines can hit you badly with extra fees for luggage. Taking fewer clothes can save your pocket. Besides, too much luggage is completely inconvenient to carry across inhospitable places, characterized by Peruvian lands.
But, don't worry, to package the right clothes for your family tours in Peru, you should take note of two main factors, the season of your travel and the places where you will visit. The best will be to carry warm and rain jackets, light pants, several t-shirts, trekking shoes, caps, as the main clothes.
4. Don't cram too many activities into a day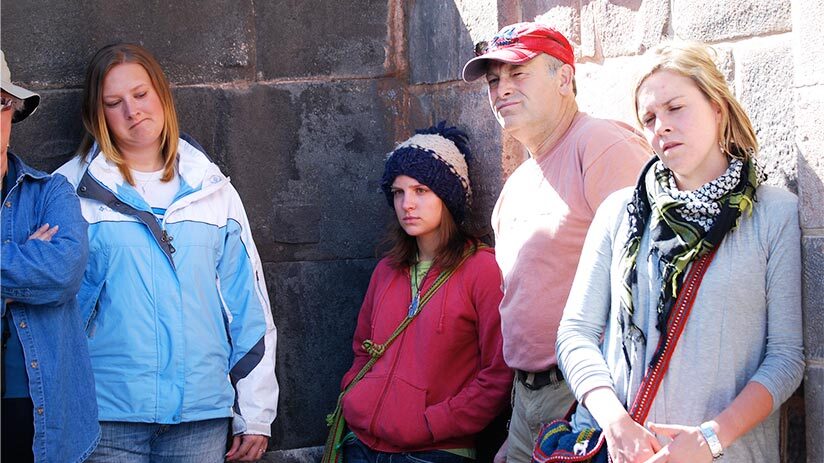 Consider your children's physical abilities and limits. Note that you, as an adult, can handle the excursions as trekking trips, but maybe your kids don't. In this case, if you are planning a trip to Peru with busy days, we recommend keeping some days entirely free to rest, just hanging out and doing literally nothing. In fact, you don't need to obsessively schedule everything. Take it easy. But if you and your family are those who always need to do something, you can look at the free tours when visiting a new place. You will make the most of your journey by getting free sightseeing on interesting tours.
5. When to go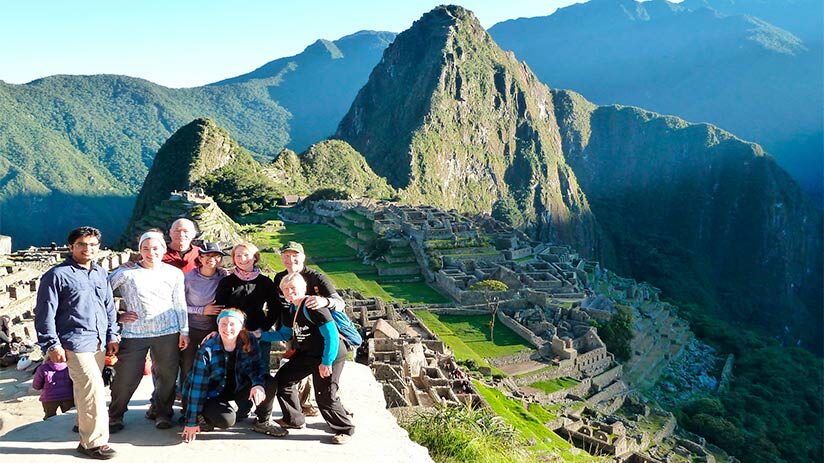 Peru is so diverse, geographically talking, that while it rains in the extreme east, it's sunny in the far west. Therefore, if you are looking to enjoy family tours in Peru, you have to note the season and the place to visit. Peru is divided into three different geographical regions the coast, the Sierra, and the Amazon, and in each region, the weather is varied.
Dry Season: (April to October): Sunny days, warm and dry winds (except in the Amazon where the winds are humid) and cold nights will accompany you in the Peruvian Sierra and the Amazon. Perfect photos, unforgettable remembers. Instead, on the coast, you will find cloudy days, cold and humid winds, and even fog.
Rainy season: (November to March): Heavy rain, lightning, thunder, cold winds, hot nights, and muddy paths (If you want to hike the Inca Trail or make trekking through the Amazon) are the main characters in the Sierra and Amazon. Of Course, if you are a lover of wild adventure, this season can be for you. Instead, the coast presents sunny days, hot winds, and warm nights.
As you can see, Peru offers a variety of seasons to enjoy its charms, too. So, you will have the possibility of being part of excellent family tours in Peru in any season of your preference.
6. Where to go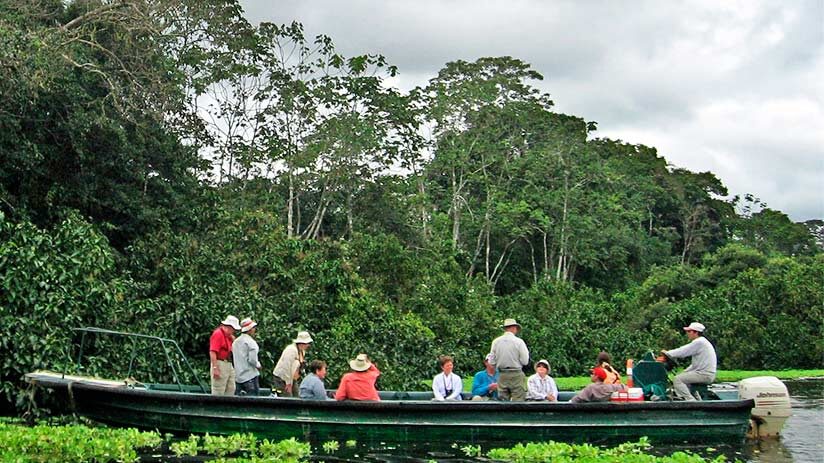 If your international flight will land in Lima (That is most likely), we suggest you stay there for at least a day or two. There are a lot of fun activities that your kids and your family, in general, can enjoy. For example, you can go to the Magic Water Circuit, this is an activity that children really enjoy. This water show is offered every day in the afternoon. It is best to go when it is already dark, so you can better appreciate the light show. One of the fun things to do in Peru.
If your children love natural sites and being explorers of ancient and mysterious structures, they will definitely love Cusco. In the Inca Empire, you will see awesome Incas structures combined with charming Llamas on every corner. A highly recommended place to visit is Awanacancha in the Sacred Valley. On your way to Pisac, you will come across this complex, which explains the differences between the Llamas, Alpacas, Guanacos, and Vicuñas, the different South American camelids. There they raise these species and their children will be able to feed them and interact with the animals while learning about them.
In the city of Cusco, we have a favorite place for children: The ChocoMuseo. It offers daily lessons and workshops where you can learn to produce chocolate as they do in Peru. Children will be delighted to become little chefs for an afternoon while they learn and have a great time with you. One of the best family tours in Peru!
But if we talk about love for animals and favorite places to do family tours in Peru, the jungle (Peruvian Amazon) is an obligatory place to visit if your children like being in contact with nature and animals. The amazing nature that belongs to the virgin forest will teach them to love and respect the planet from a very young age. It will also be a good lesson to learn how people live in different conditions and how they respect and understand each other.
7. Safety in Peru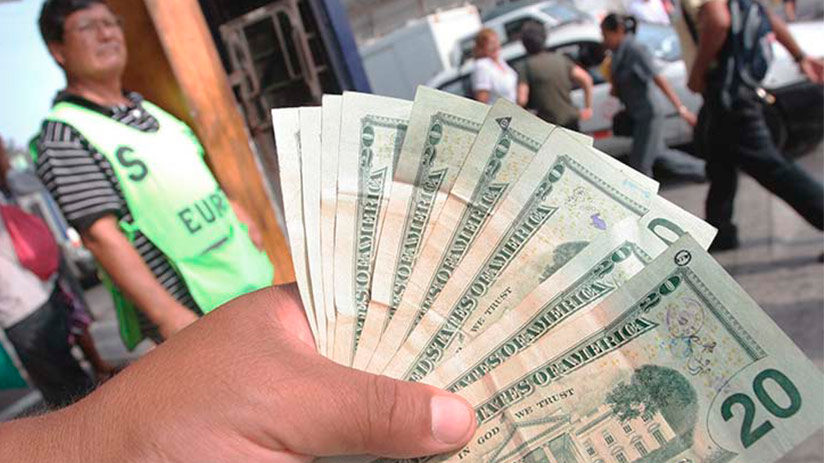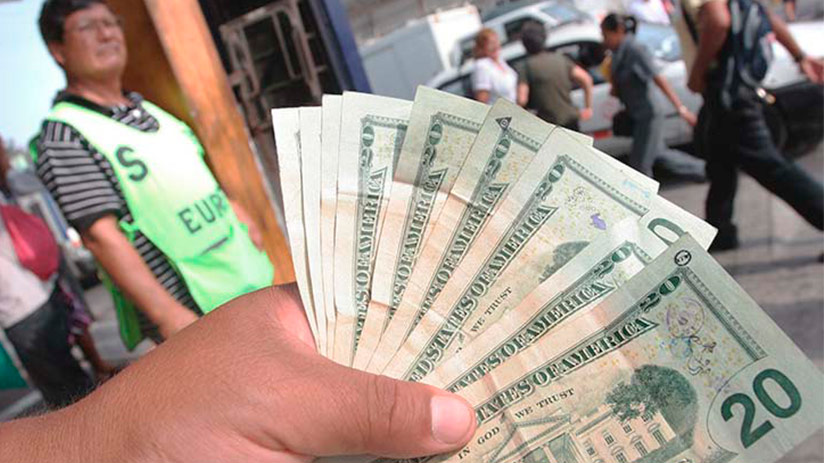 If you decide trough travel with a travel agency, specifically with us, don't worry. Within the family tours in Peru, you can feel safe from the moment you land in our country. It is a relief to know that someone you trust will be waiting for you at the airport as soon as you arrive in Peru. Peru is not a dangerous country, but it would be better to avoid public transport. Especially at night, and especially if you are traveling with your children. That is why it is a good idea to hire a package that includes all services from the beginning (airport pick-up) to the end. Despite this, within the airport, there are reliable services that can get you safely to your destination.
It's also a good idea to keep an eye on your pockets when you're in a large crowd. Therefore, if you are visiting a typical market or a busy street, it is good to have your belongings inside your backpack or in a safe compartment. Security in Peru is pretty good, but not perfect. Like every country, it has its small crime quota. But if you are attentive and not very conspicuous, you don't have to worry. It is good to keep that in mind when traveling with your children.
Option 1: A paradise to be discovered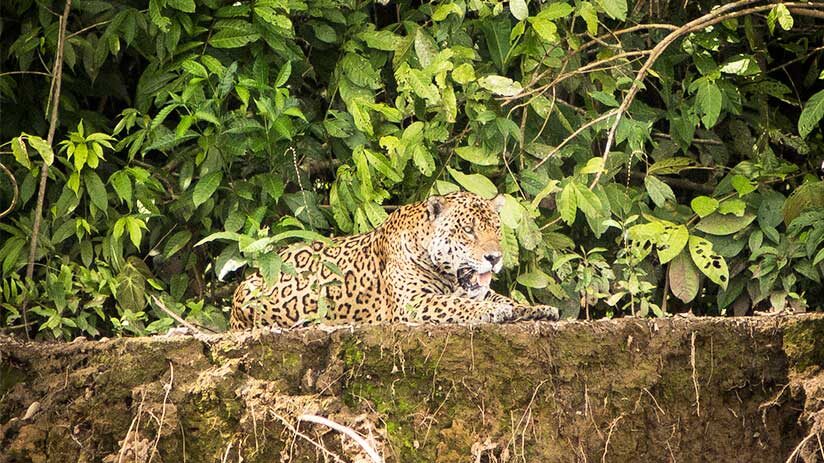 Skulls and history. Visit the fascinating colonial squares of Lima, the Peruvian capital. Besides, its traditional Jiron and its ancient catacomb of San Francisco church.
Color and traditions. Let yourself be surprised by the beauty of the Sacred Valley of the Incas, and learn why this ancient Andean culture considered it sacred, besides handicraft markets.
History and nature. Machu Picchu is one of the new seven wonders. Explore every corner of the Inca citadel with your specialist tour guide and take the perfect photo of your family.
Art and Chocolate. Cusco, America's Rome, not only ruins. The ancient capital of the Incas is art and chocolate, with the Chocomuseo, a workshop where you will make your own favorite desserts based on chocolate!
Nature and amazing animals. Peru is blessed by the Amazon and touring through its lush jungle, sailing down the Amazon River, and seeing wild animals, are the best forms to check it out.
Trip overview
| | | |
| --- | --- | --- |
| Time | Accommodations | 6 Locations |
| 11 Days / 10 Nights | JW Marriot Lima and Cusco, Tambo del Inka, Inkaterra El Mapi, and Amazon. | Lima, Cusco, Sacred Valley, Machu Picchu, Puerto Maldonado, Tambopata |
| Ages | Physical rating | Style |
| Minimum age: 7Suggested age: 8+Adult exclusive: Ages 18+ | Level 2: Moderate. Some tours may include light hiking, in addition to walking. | Religious, Cultural, Archaeological, Adventure, Experiential, and Jungle. |
Itinerary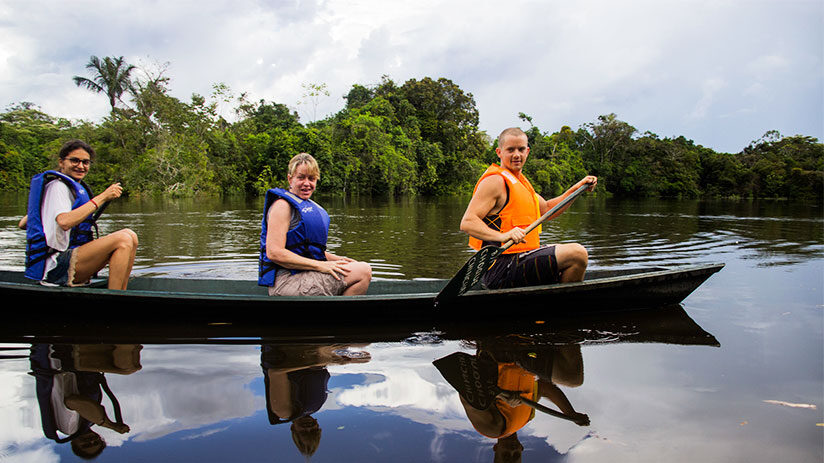 Day 1 – Peru – Lima: Arrival in Lima and assistance from the Airport, until your exclusive hotel in Lima.
Day 2 – Lima: An exclusive city tour through the Peruvian capital combined with a delicious lunch with a perfect view of the sea.
Day 3 – Lima – Cusco – Sacred Valley: Welcome to Cusco, following a visit to a South American camelid living museum of Awanacancha, close to Pisac. Next, visit Pisac ruins and its magic history, after which you will have the possibility of purchasing awesome handicrafts in its traditional market.
Day 4 – Sacred Valley: Start the day with an amazing view of the earth circles of Moray, after, a visit to the ancient Incas salt mines of Maras. Next, the exploration of the Incas fortress of Ollantaytambo and crowning the day, a tasty lunch at Niños del Arco Iris (rainbow children) foundation.
Day 5 – Sacred Valley – Machu Picchu: Maybe, it is the main day of your itinerary. You will enjoy a touristic train journey leading to the Incas citadel. Following, an unforgettable visit to Machu Picchu, one of the new seven world wonders.
Day 6 – Machu Picchu – Cusco: On this day, you will enjoy your free time in the local town of Machu Picchu (handicraft markets, hot springs, waterfalls). Next, you will return to Cusco.
Day 7 – Cusco: Explore art, buildings, and Inca archaeological rest in our exclusive city tour. Your afternoon can be taken advantage of to make a workshop on chocolate in the Chocomuseo.
Day 8 Cusco – Puerto Maldonado: Flight to the South Peruvian jungle city of Puerto Maldonado and delve into the Amazon in Peru and its charms.
Day 9 – Tambopata: A complete day to enjoy Peruvian Amazon, toucans, giant river otters, sloths, monkeys, and canopy views.
Day 10 – Tambopata: This day is the turn of the watching of parrots, macaws, and mammal clay licks. A unique spectacle inside the Peruvian Amazon.
Day 11 – Tambopata – Puerto Maldonado – Lima: A day with nostalgia to leave Peru. You will return to Puerto Maldonado. From there, you will depart heading to Lima. Taking, hours later, your international flight direct to your country. Or, you can add more tours, of courses prior contact with us!
Option 2: Mysterious Nazca lines and Machu Picchu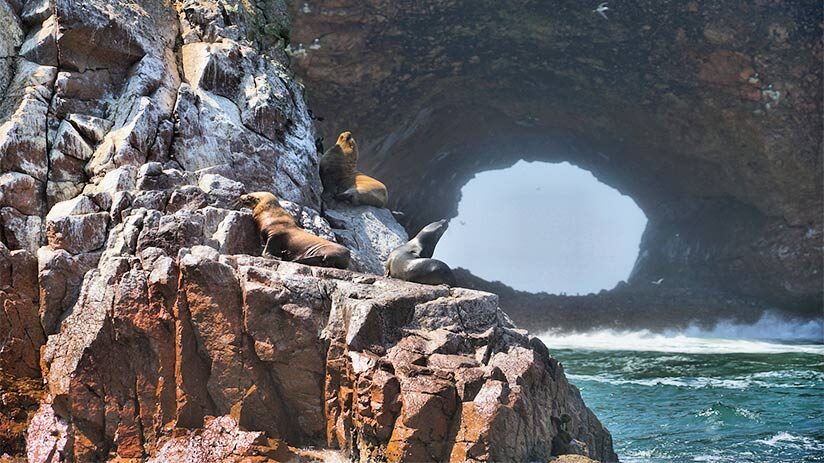 City walk and relax. You will know more about the history and the main squares of the Peruvian city. Finishing the visit to the Catacombs of San Francisco church.
Sea life and mysterious desert lines. You will explore the remarkable sea life of the Ballestas Islands. Close there, you will overfly mysterious lines in the desert of Paracas, the famous Nazca lines.
Art and mystery. You will visit the magical city of Cusco, also known as America's Rome, where ancient archaeological rest and the famous local-style art will fascinate you.
Liberty, and beauty. These are two main characteristics of the Sacred Valley, where you will find charming landscapes and fresh winds, accompanied by history and traditions.
History and adventure. Machu Picchu is, undoubtedly, the cherry on the cake in this itinerary. Enjoy the well-preserved Inca citadel with your specialist tour guide and get lost through its magic.
Trip overview
| | | |
| --- | --- | --- |
| Time | Accommodations | 6 Locations |
| 07 Days / 06 Nights | JW Marriot Lima and Cusco, The Doubletree by Hilton Resort Paracas, Casa Andina Hotel Nazca, Tambo del Inka, Inkaterra El Mapi. | Lima, Paracas, Nazca, Cusco, Sacred Valley, Machu Picchu. |
| Ages | Physical rating | Style |
| Minimum age: 6Suggested age: 9+Adult exclusive: Ages 18+ | Level 2: Moderate. Some tours may include light hiking, in addition to walking. | Religious, Cultural, and Archaeological. |
Itinerary
Day 1 – Peru – Lima: You will be welcomed by our personnel, and translated to your exclusive hotel. You will take our exclusive city tour through the Peruvian capital in the afternoon.
Day 2 – Lima – Paracas: On this day you will enjoy a bus journey to Paracas, where you will take a light aircraft to overfly the mysterious and famous Nazca lines. Prepare your camera or cellphone for many postcards!
Day 3 – Paracas – Lima: Next day, you will enjoy the sea life sailing to Ballestas Islands and seeing the seals, sea lions, pelicans, penguins, and more, an unforgettable experience. At the end of the day, you will return to Lima.
Day 4 – Lima – Cusco: Discover Cusco, its amazing Inca archaeological rest, and its famous local art style through our exclusive city tour by the city.
Day 5 – Sacred Valley – Machu Picchu: Tour the beautiful landscapes of the Sacred Valley that so fascinated the Incas and visit the acclaimed artisan market of Pisac to get awesome Peruvian souvenirs. Color and beauty will accompany you this day. Finally, take the train to Machu Picchu.
Day 6 – Machu Picchu – Cusco: Enjoy the world's wonder with your specialist tour guide and tour every corner of the Inca citadel. This is the second point of postcards and nice photos on your trip. Finally, return to Cusco.
Day 7 – Cusco – Lima: Farewell and flight back to Lima. From this point, you can take your international flight of return or add more tours, prior contact with us!
"THE FAMILY IS THE TEST OF FREEDOM; BECAUSE THE FAMILY IS THE ONLY THING THAT THE FREE MAN MAKES FOR HIMSELF AND BY HIMSELF"
We hope these considerations to take into account help you. They are the best way to enjoy family tours in Peru without any worries because there is not the best time to visit Peru, all time is perfect. In addition, you can expect unforgettable moments within our country. If you travel during holidays in Peru, you will have much more to know about our culture. Together with Machu Travel Peru, we hope we have been of help. If you want to know more about the different tours that Peru offers, you can consult with our team of advisers. They will be happy to help you fulfill the trip of your dreams.
---