Traveling with a large family can be both wonderful and exhausting since it poses a set of challenges. From choosing the right accommodation to keeping both toddlers and teens occupied. So to help alleviate that stress, Machu Travel Peru has some family vacation ideas for a successful trip.
Needless to say, a family vacation is pretty important because it's a time to make beautiful memories and share with your loved ones away from the daily grind.
Peru has so much to offer. We can say that if you are attracted to beach life, adventures in the stunning Andes or the wild Amazonian jungle, then Peru is the perfect destination. Besides, the best time to visit Peru is anytime, since Peru celebrates tradition, history, and culture every day. Can you imagine exploring these fascinating lands with your family? We know that the eyes of all are sparkling right now and emotion is rising.
Peru counts with so many great family-friendly destinations that are hard to count, but we will feature our best family vacation ideas. These amazing Peruvian spots will combine excitement with good-quality family time.
So, are you ready for a fun-fueled family trip? Check out our unique family vacation ideas and remember that boredom is banned and fun is king!
Unique spots: family vacation ideas
1. Paragliding in Miraflores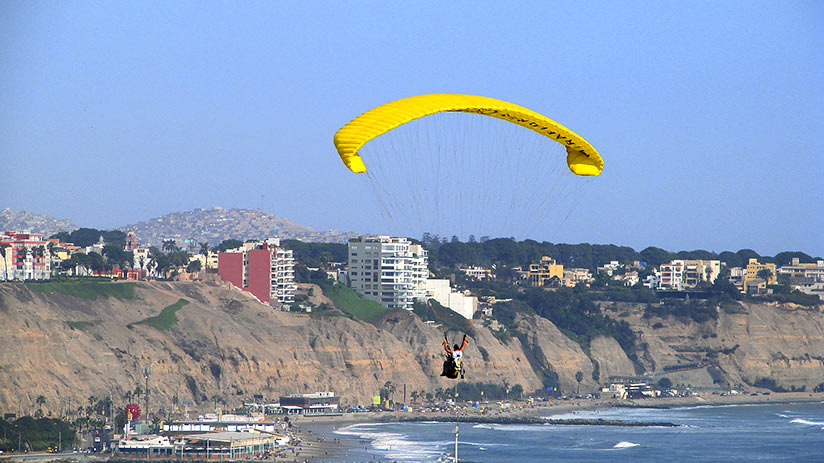 Lima, the "City of Kings", offers a variety of adventurous and great activities like paragliding. Indeed, it is one of the best tourist activities to do in Lima and for a good reason: the most popular spot for paragliding in Lima is located at the clifftops of the city, in the district of Miraflores. Without a doubt, the perfect place when the sun finally dips below the horizon.
This sounds like a poetic and wonderful family vacation idea. The Pacific Coast will allow you to see its unique beauty. So, if this adventure calls you, don't hesitate, you will get the most stunning atmospheric views of the city and the Pacific Ocean, for real.
2. Surf in Lima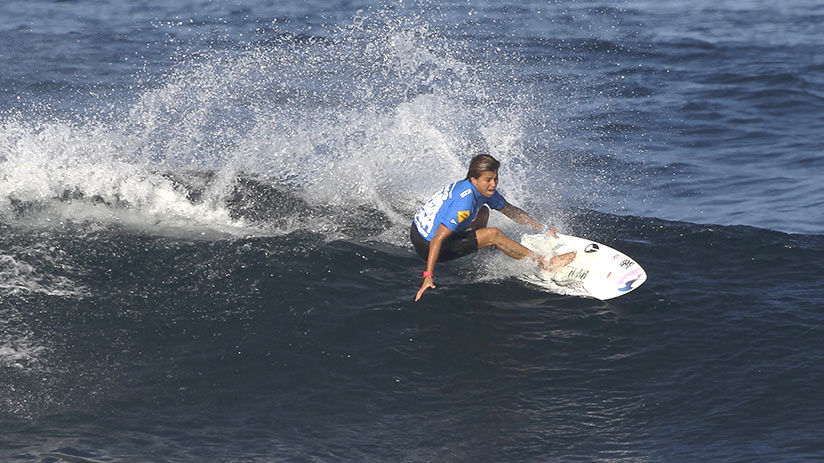 With almost 2500 km of pacific coastline, Peru has been well-known as one of the premium surfing destinations in the world. Most beaches in Lima offer unique conditions for this cool activity since they have a good swell. They are perfectly endowed with gentle waves for learning.
Trying a class surfing during your stay sounds like one of the greatest family vacation ideas, believe us. Anyone who spends time in Lima must know that the city is a lively and fun place to try this sport.
Besides, visiting Peru in December is a terrific idea since this month marks the official start of Peru's beach season. So prepare to get a tan, feel the sand between your toes and enjoy the waves!
3. Sandboarding in Huacachina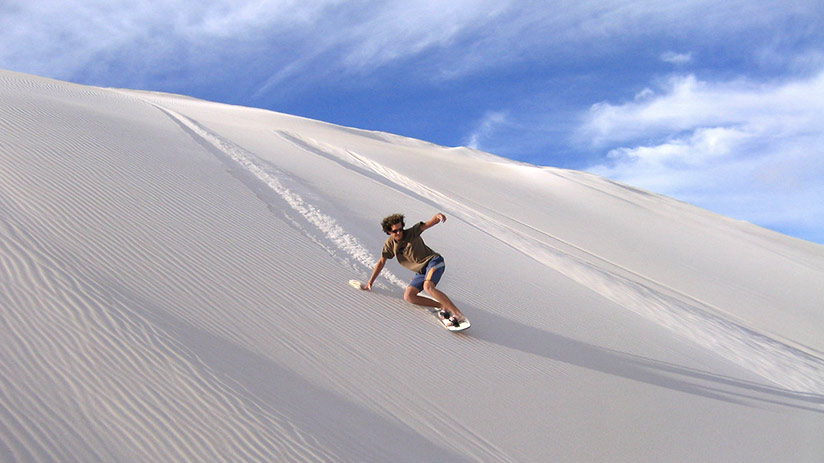 Peru has one of the most impressive deserts in the world and Huacachina is a natural paradise in the middle of it. Why is this place considered one of our best family vacation ideas? Well, in spite of its giant and epic sandhills, it surrounds a natural oasis. Yep, exactly as you read it.
One of the family-friendly things to do in Huacachina is to rent a pedal boat or rowing boat by the lagoon. But do you know what made the adventure even better? Sandboarding and dune buggy rides through the oasis.
4. Trekking in the highlands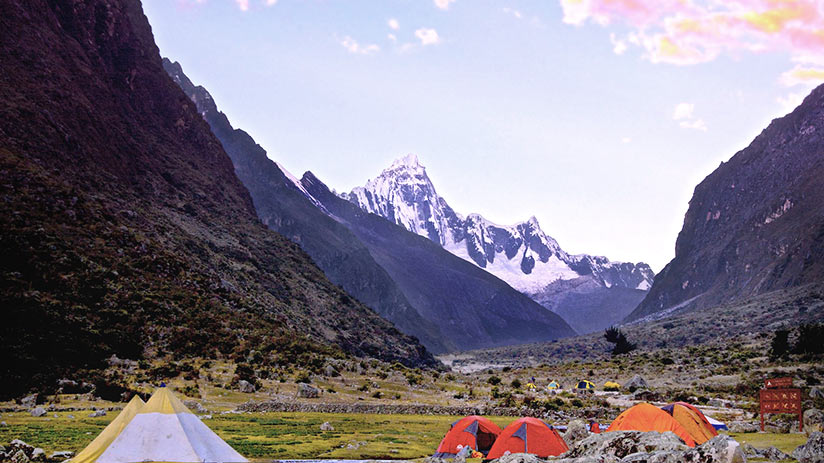 Peru's Andean range offers numerous one-day and multi-day treks. Many places in Peru like Cusco and Arequipa are considered the gateway to trekking because of unbeatable geographical features.
Trekking in Peru is by far the most popular activity and one of the best family vacation ideas. So, if you and your family are outdoor activity lovers, take this incredible suggestion into consideration. You won't regret it.
5. Wildlife viewing on the Ballestas Islands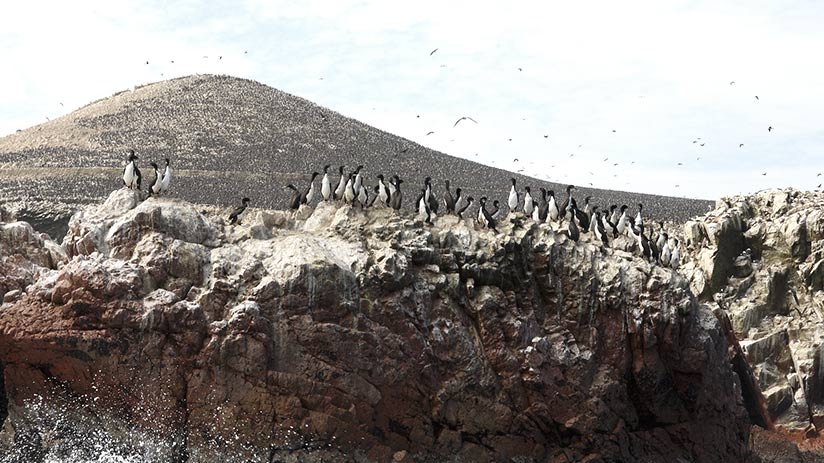 Islas Ballestas is also called "The Galapagos Islands of Peru". These impressive islands offer great aquatic wildlife viewing. They are home to the largest number of sleepy sea lion colonies, Humboldt penguins and thousands of birds, all of them are always easily spotted by visitors. Although landing on the islands is forbidden, the boats try to get as close as possible. A tour here will offer you glimpses of the amazing marine life of the Pacific Ocean.
Ballestas Islands are located just an hour away by boat from the Paracas harbor. What is Paracas? A biodiverse rich place that is part of the government-protected Paracas National Reserve.
6. Impressive and educational Paracas National Reserve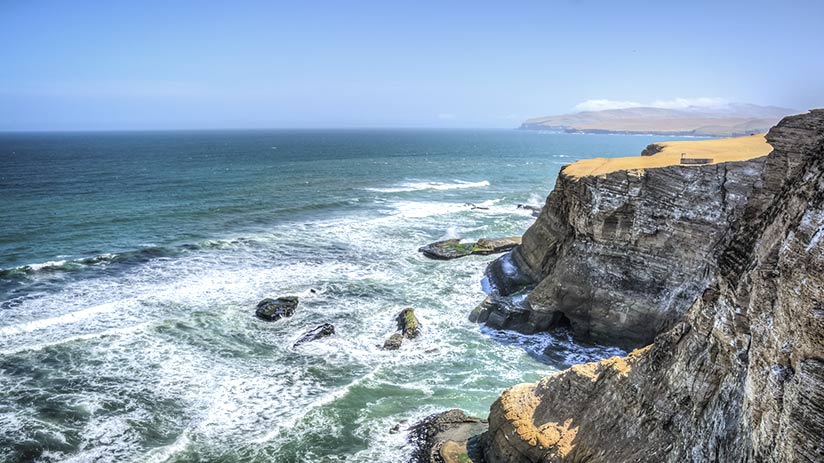 Since we already talked about Paracas. Paracas National Reserve counts with ocean, islands, and desert.
This place has been created for protecting the biodiversity of the surrounding area. The visitor's center offers many exhibitions on the conservation of ecosystems. Its main focus is the protection of the marine environment which is already registering the impacts of climate change. Sad but true… So, one of our best family vacation ideas is to generate awareness about this situation. Your kids will thank you since it's their future that will get affected.
Moreover, an enjoyable activity you can do in the Paracas National Reserve tour is to take a bicycle ride around the reserve. Once you cross all the sand, you will meet the sea where you can spot wildlife such as birds, lizards, and flamingos (from June to August).
7. Bring history alive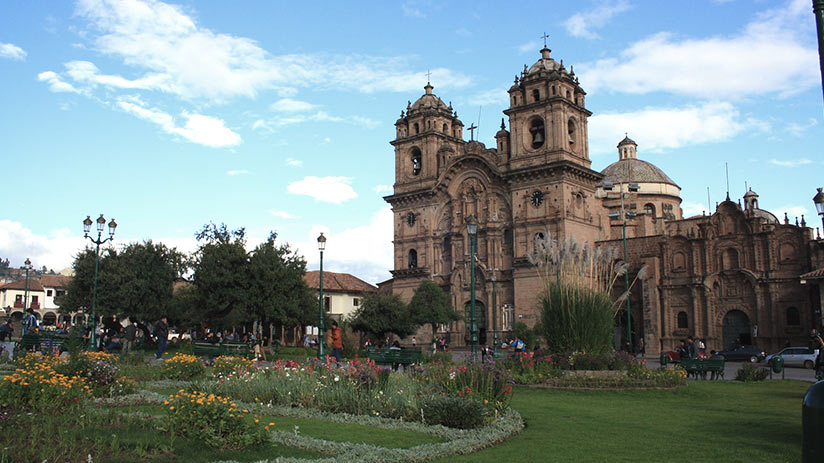 Because a family trip can also be both educational and fun. We consider that before starting your tours in the Inca Citadel of Machu Picchu, you can spend a couple of days in the Inca capital city of Cusco.
This incredible city is not only one of the oldest cities of Peru, but also the most visited one for the incredible heritage of our Inca culture. Every single aspect of Cusco offers clues of a past golden era full of the remnants of the Inca Empire and the Spanish colonial influences.
To illustrate, The Plaza de Armas and the surrounding streets are considered the heart of the city. There are buildings with magnificent architecture and beautiful colonial arcades.
Another fine sample is the Sacsayhuaman Fortress which is one of the most finely worked stone structures from the Inca civilization. Besides, its perfect location on the hill above Cusco offers extraordinary views of the city and its landmarks.
Without a doubt, Cusco must be included in our family vacation ideas. It is well worth spending time exploring the city itself to discover and enjoy its attractions.
8. Machu Picchu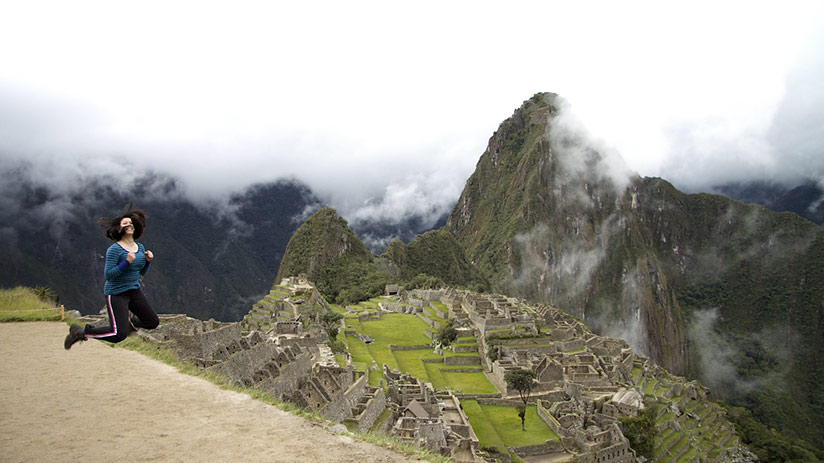 Although it sounds trite and often repeated in our articles, no family trip to Peru is complete without Machu Picchu tours.
From Cusco, you must take the spectacular train ride through the Sacred Valley of the Incas to reach the majestic Inca Sanctuary. Children and adults' eyes alike won't believe it!
In spite of its historical richness, Machu Picchu boasts -obviously- an impressive architecture. Besides, the "Lost City of the Incas" is surrounded by a magical cloud forest. Why magical? Because when waiting for the clouds to clear, the awe-inspiring view of the ruins will appear and truly take your breath away.
Gazing upon the ruins of Machu Picchu with all your family will be an unforgettable and unbeatable memory that all will keep with much love.
9. Lake Titicaca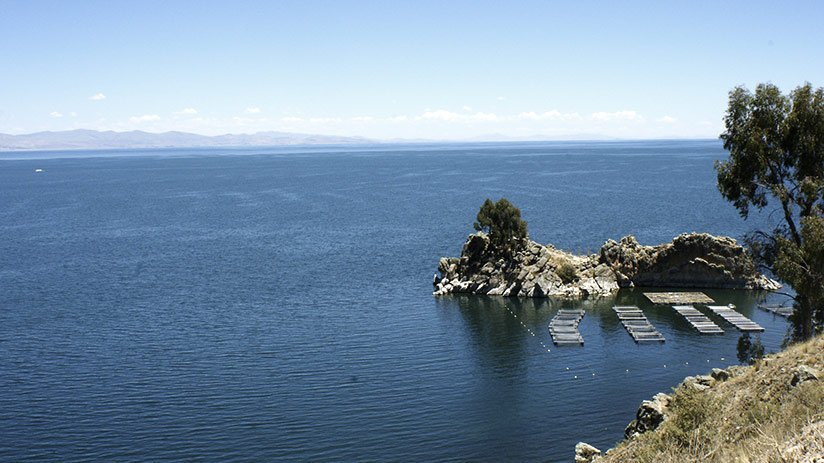 The beauty of Peru is inviting you and your family to experience its authenticity. So, one of the places that pop into our minds and draws a smile on our faces is the mirror-like Lake Titicaca.
The color of its gleaming waters is a mesmerizing deep blue, unlike any other lake you have ever seen before. It is simply breathtaking.
Besides, this lake is home to mysterious and charming floating islands that count with a fascinating and unique cultural richness that dates back to Pre-Inca times. These islands are literally floating on the lake since they are made out of river reeds. Is there anything more peculiar than visiting these islands? Find it out! One of our greatest family vacation ideas is to kayak on the lake.
You and your family will watch beautiful sunsets, listen to the pleasant sound of the waves and soak up the serenity and peace of this magical lake.
10. Explore the Amazon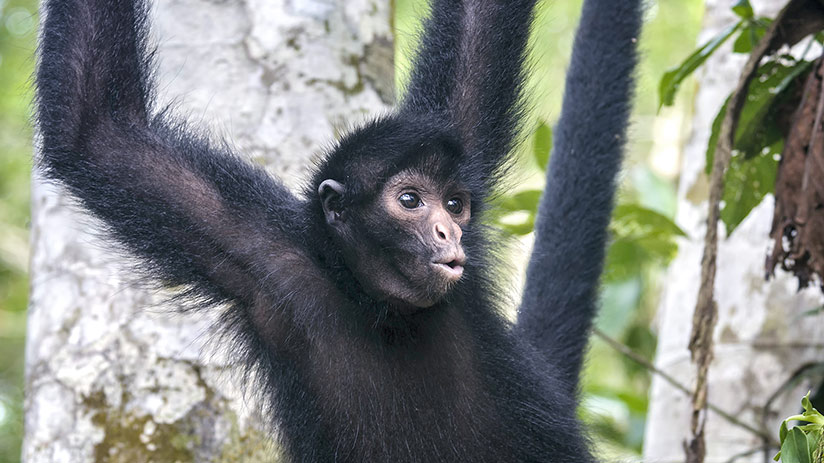 Traveling with a large family is a synonym of fun and adventure. So, tropical adventures together is definitely a must.
Our amazing rainforest has everything for you and your family. You can stay in an incredible jungle lodge, kayak on the Amazonian rivers and visit native communities.
Depending on your preference, there are infinite exciting jungle excursions. If you and your family have adventurous souls, you can go in search of a caiman with headlamps or take some boat rides through the jungle. But if you aren't into this, you can enjoy walks to observe the wonder of the jungle or climb a canopy tower for an amazing view. You will witness incredible scenery where macaws, toucans, and parrots are the protagonists.
Something important before ending this is that if you want to completely enjoy this adventure with no problems, our piece of advice regarding Peru travel safety is to take the proper vaccines under your doctor's medical prescription.
To Conclude
Family vacation offers more opportunities to be together and connected. It delivers memorable fun that keeps everyone engaged and happy all vacation long. So, never forget to spend time with your family, as it is one of the best ways to feel happiness in your life.
To conclude, Machu Travel Peru wishes you an incredible jolly old time during your holidays.
---