Peru is one of the greatest centers of ancient civilizations, with findings dating from pre-Columbian to the majestic Incas. This beautiful country is full of surprises, mystery, and landscapes to discover. With so much to see in this country, in Machu Travel Peru, we decided to enumerate the 15 most famous places in Peru. After this, you will have a general idea of what you can get to visit around.
You don't have to be a history connoisseur to visit this beautiful country. You will have many tourist guides throughout the trip to give you a general context of the ruins or tourist attractions. Any foreigner or local can enjoy the natural wonders that you will find throughout the country.
In case your main destination is to visit the Wonder of the World, we recommend booking your ticket in advance. No matter which your destination is, most of them are highly demanded by tourists and locals. Therefore, it is the safest option to book your tour package or tickets to these attractions. Let's begin to explore this precise list of the most famous places in Peru.
HUACACHINA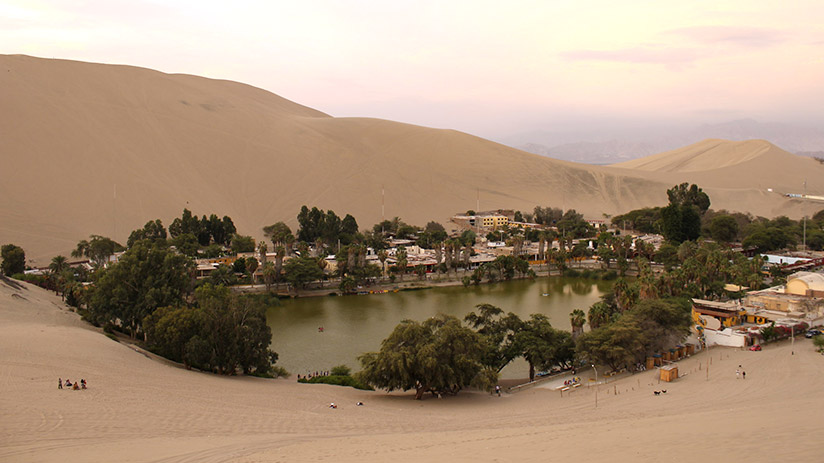 Located near Ica, this small natural oasis is unique in South America. To be surrounded by a small city and desert dunes makes it a unique attraction around Peru. It is common to sandboard or ride a buggy through the desert. Two incredible experiences to enjoy in one of the most famous places in Peru.
COLCA CANYON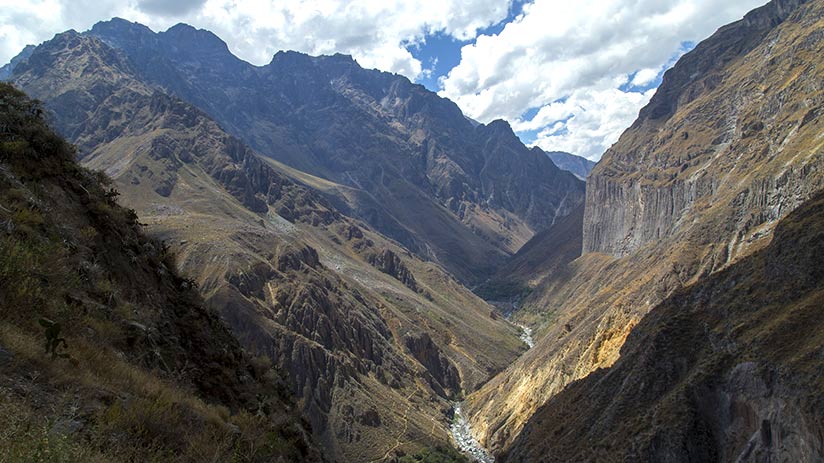 The Colca Canyon is considered one of the deepest canyons in the world, deeply defeating the United States' Grand Canyon. Its outstanding views and landscapes alongside the different hikes make this place a mandatory stop for all tourists interested in knowing Peru.
MARAS SALT MINES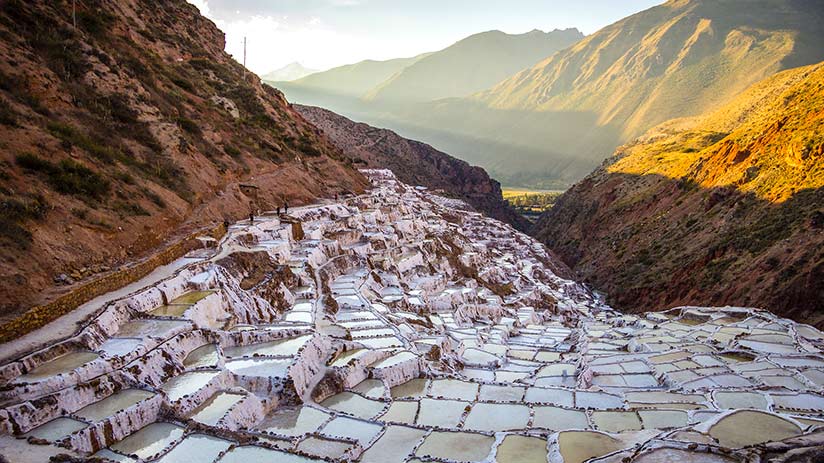 Near the Sacred Valley, you will find many tourist attractions to visit. One of them is located along the slopes of the Qaqawiñay mountain. Las Salinas de Maras is one of the most visited tourist attractions in Peru. It is made up of more than 3,000 pools of salt that, to this day, are still harvested by local families.
MORAY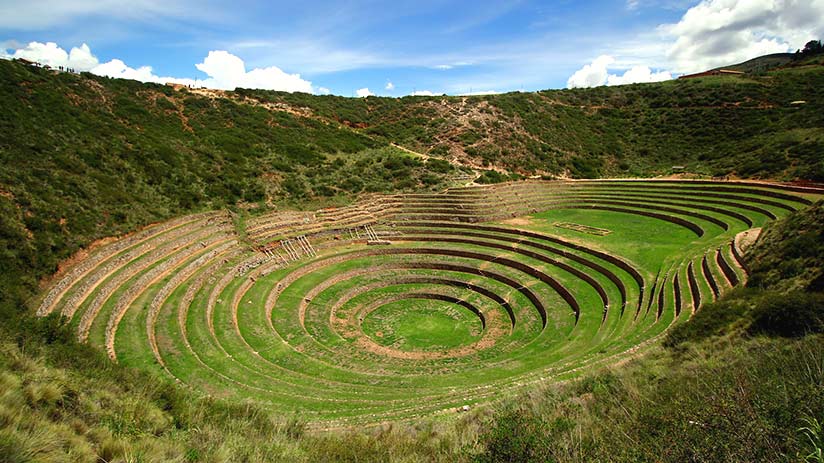 If you are near Maras, you cannot miss this archaeological complex. Moray is an ancient Inca complex that is made up of several terraces carved into a huge bowl. It is believed that the Incas used it as a crop laboratory due to the microclimates at each level.
KUELAP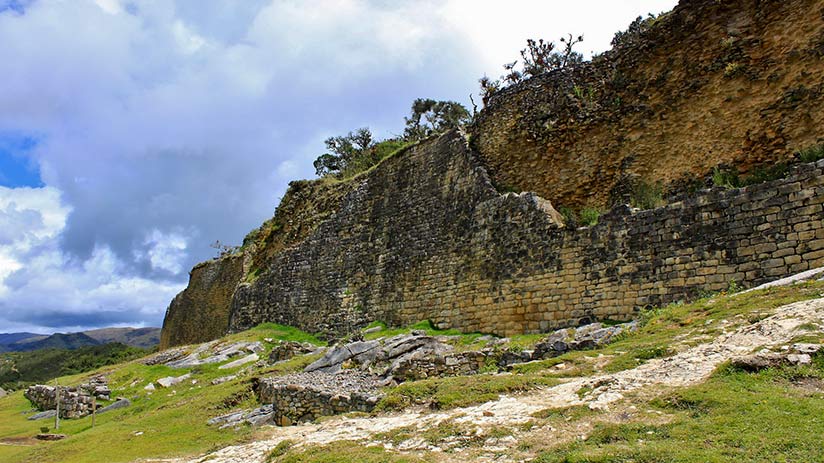 Kuelap is an ancient walled city built by the Chachapoyas, a civilization older than the Incas. It can be found in northern Peru. To this day, it can be seen incredibly preserved and with more than 400 structures to amaze you.
MANU NATIONAL PARK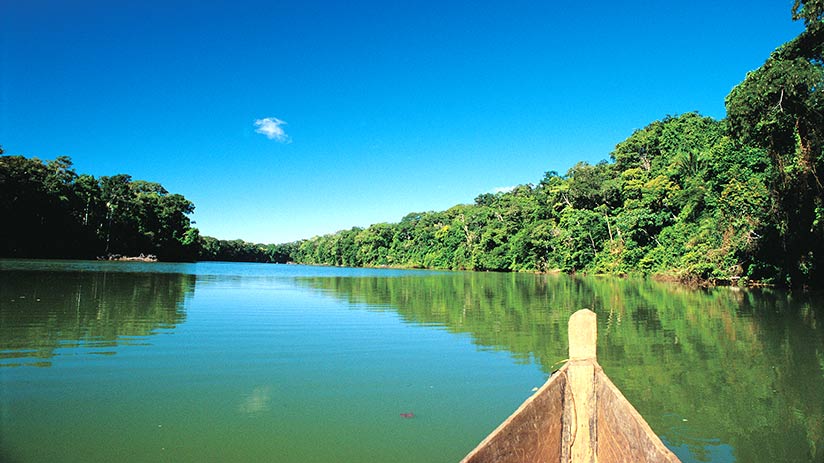 Manu National Park is one of the most famous places in Peru. There, you'll observe a great biodiversity of wildlife to take photos. You will also be able to enjoy the presence of many birds, different species of monkeys and mammals. Unimaginable biodiversity!
PARACAS NATIONAL RESERVE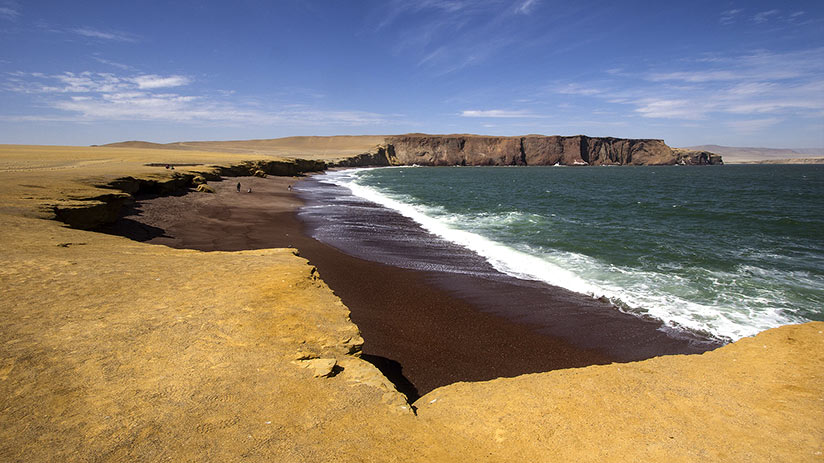 On the southern coast, you can appreciate a desert reserve that occupies the majority of the Paracas peninsula. Here you will enjoy beautiful beaches, astonishing wildlife such as sea lions, and amazing tours of the Ballestas Islands.
AMAZON RIVER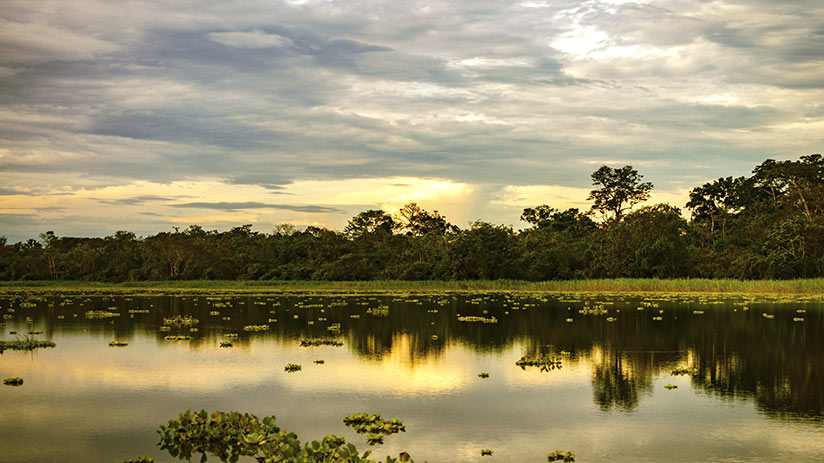 If you want a big adventure, Iquitos can be a good start. In this port city, you can start an unforgettable tour on the Amazon River, with luxury options or other more challenging ones. A great place to visit on your tour of the Inca country.
NAZCA LINES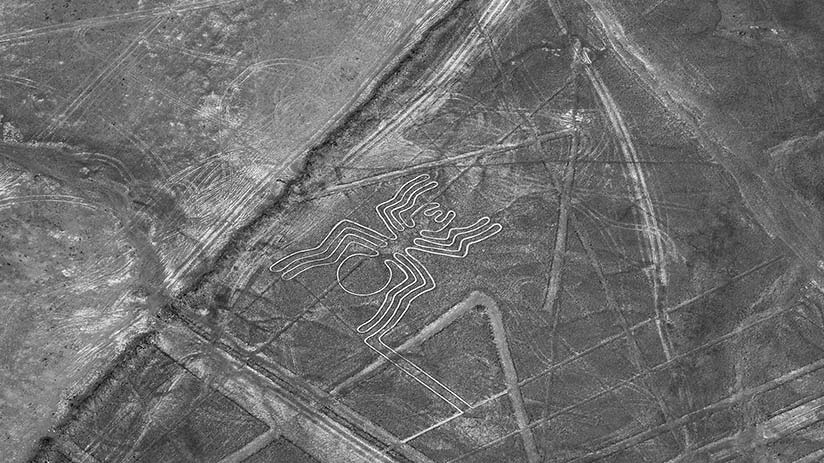 This series of geoglyphs are considered one of the best things to do in Peru. Hotels and tour operators in Nazca offer flights over the lines where you can appreciate the different figures in a better way.
LAKE TITICACA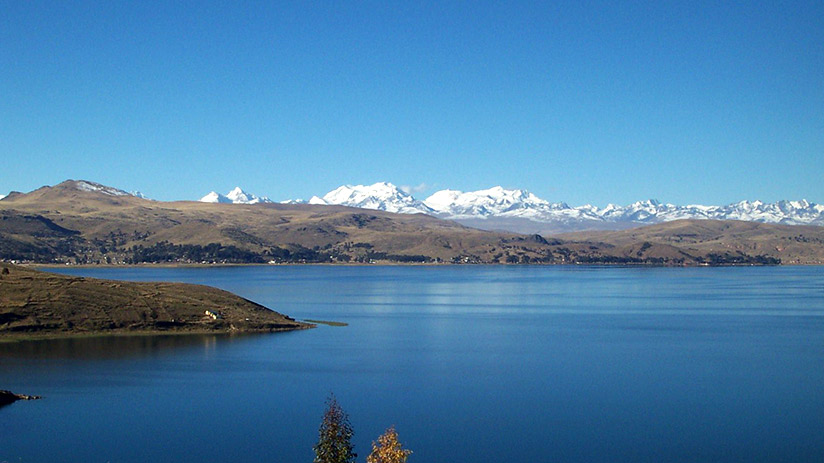 Between the borders of Peru and Bolivia, you will find one of the largest and most navigable bodies of water in South America. Lake Titicaca is a destination that cannot escape your itinerary. You can enjoy the floating islands of Uros, a highly anticipated tour for those who visit the place.
MACHU PICCHU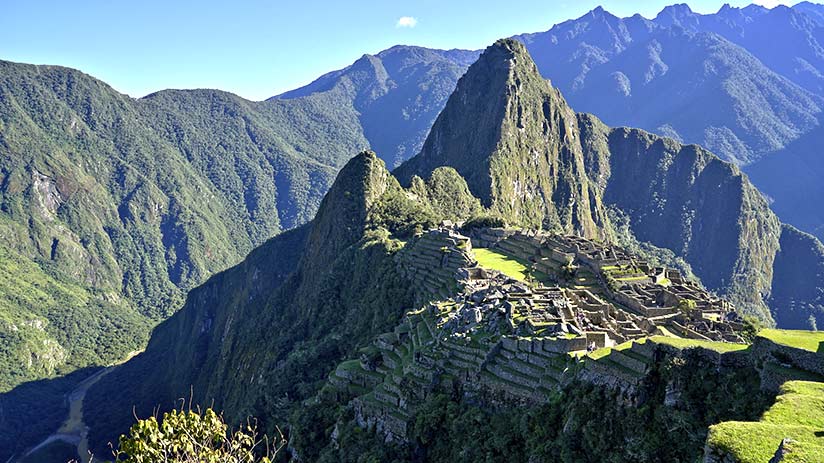 A visit to the wonder of the world is an ideal opportunity to spend time with family and friends. Enjoying Machu Picchu vacations is a really rewarding experience. Booking your tickets and package in advance will make your trip much easier.
HUASCARAN NATIONAL PARK
On the outskirts of Huaraz, you will find this beautiful Park full of impressive snowy peaks. This immense National Park contains most of the Cordillera Blanca. You will be able to take photos of beautiful turquoise lakes, snowy peaks, and wildlife.
CHAN CHAN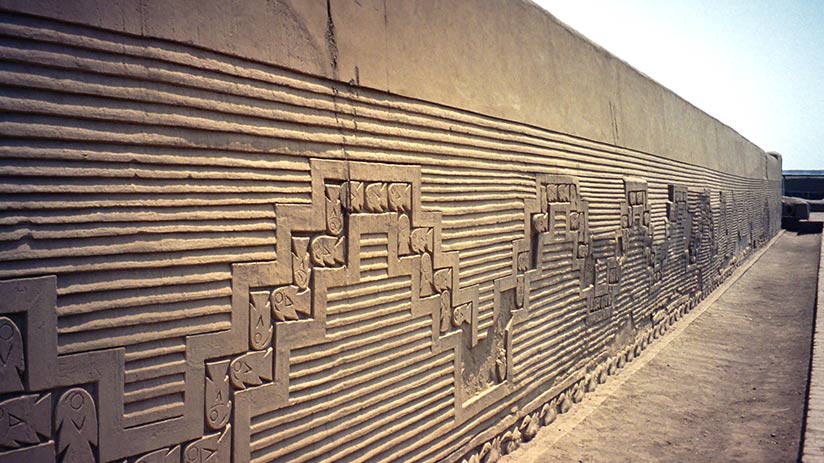 Chan Chan is a beautiful complex considered one of the most famous places in Peru. This giant adobe city was one of the largest in Pre-Columbian America. A place you cannot miss for your trip.
CUSCO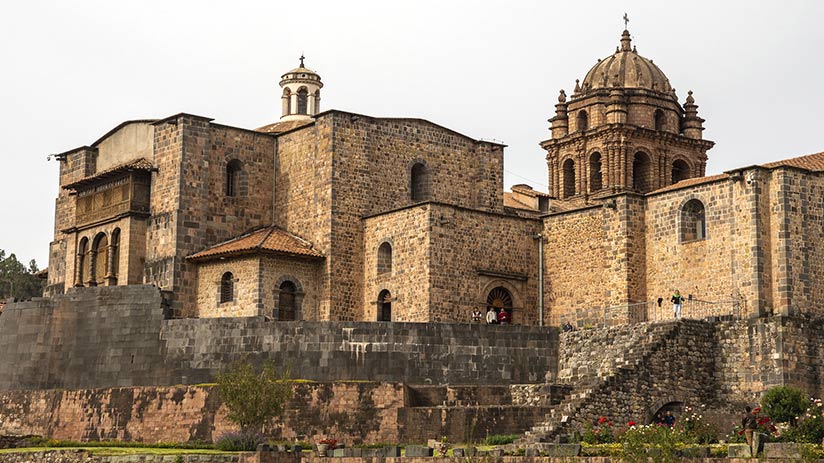 The Imperial City is undoubtedly an unforgettable place for those who visit Peru. The old imperial capital will surprise you with its architectural mix and cosmopolitan culture. An unmissable place for any traveler.
INCA TRAIL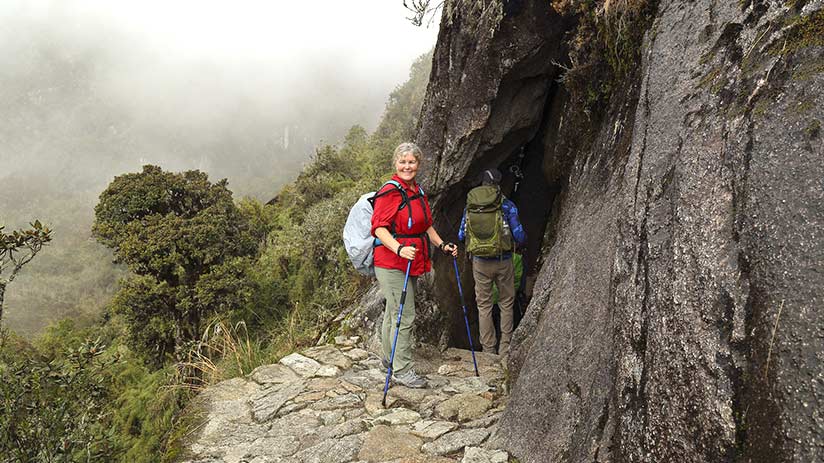 The Inca Trail is by far one of the best hikes in Peru and one of the most beautiful ways to get to know Machu Picchu. For all those thirsty for adventure, this is an unbeatable option.
The best memories are made when traveling
Machu Travel Peru hopes to have helped to know the most famous places in the Inca country. Keep in mind that Peru is full of beautiful places to visit, some are better known than others. Do not miss the magic of this beautiful country!
---