Flying over the Nazca Lines will offer you a unique experience in the world. This exceptional destination seduces many travelers throughout the year looking to experience new adventures. Since this mysterious destination is quite a spectacle to behold. And precisely for this reason, the Machu Travel Peru team has prepared a small article about the flight over the Nazca lines. The best way to see them is from above in the sky, since you will be able to appreciate them better. So fasten your seatbelt it's time to take off! To learn more about this destination, get out of your doubts and convince yourself that it would be great to include them as part of your tours in Peru, check the following article. It was written especially for you!
Everything you need to know about the flight over the Nazca Lines
SOME FUN FACTS ABOUT THE NAZCA LINES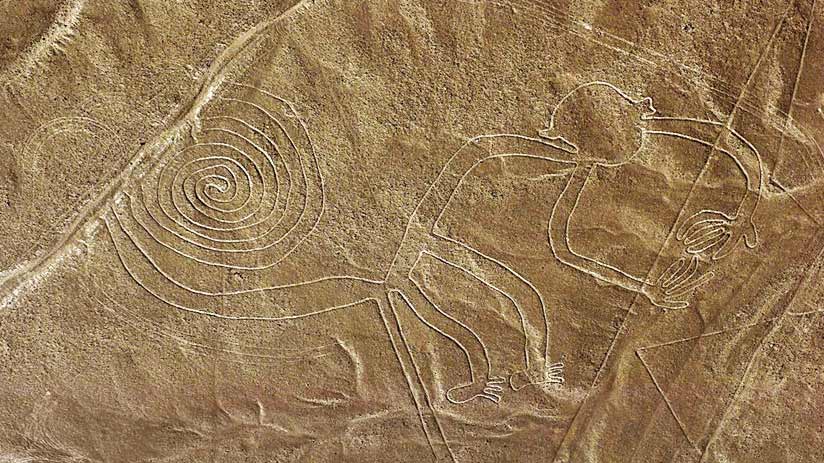 These Lines are the maximum cultural expression of the Nazca civilization and were declared "Cultural Heritage of Humanity" by UNESCO in 1994. They are located in Pampa Jumana and San José, between kilometer 419 and kilometer 465 of the Pan-American Highway. They are only 25 kilometers from the city of Nazca, in the department of Ica. One of the researchers and mathematicians most committed to the lines was Maria Reiche Newman. She was born in 1903 and passed away in 1998. Maria was a German nationalized Peruvian archaeologist and mathematician. She dedicated her entire life to preserving, researching, and giving knowledge to the world of these enormous geoglyphs.
Today, the geoglyphs have become one of the main attractions of Peru. These geoglyphs were represented on the soil of a desert plain between 500 BC. C. and 500 AD, and cover an area greater than 450 km². The lines pose one of the greatest enigmas in world archeology due to their number, nature, size, and continuity. To date, scientists continue to debate its purpose. In the process offering Nazca lines theories as a calendar, a map of groundwater supplies, an ancient "message in the bottle" for future generations. They have even been considered as landing strips for aliens. While you fly over the Nazca Lines you will be able to delight yourself with the most representative figures that can be seen from the sky.
HOW TO FLY OVER THE NAZCA LINES?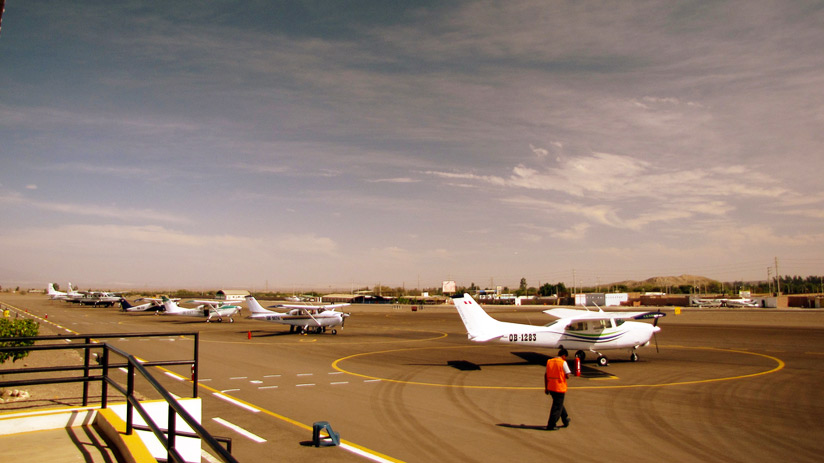 You have two options. You are free to decide what the best way to see Nazca Lines is. Comparing the two, most visitors think that these two options are good enough and complex to discuss. Both flights offer relatively similar experiences. But depending on where you are or which destinations you want to enjoy, one or the other will help you.
Fly over Nazca Lines from Nazca
If you are in Lima, you must get up very early to transport yourself in a private vehicle or shared local bus to Nazca (according to your choice). This route lasts approximately 6 hours and 30 minutes. Upon arrival, you will continue to the "María Reiche" aerodrome. This is where you will take your fascinating flight while taking in the view of 13 dazzling geoglyphs. Among the geoglyphs, you can appreciate the whale, the compass, the trapezoids, and the astronaut among others. But you will also be able to observe the geoglyphs of the monkey, the dog, the spider, the condor, the parrot, the hands, the tree, and the Nazca Lines Hummingbird. This flight takes about 30 minutes. Here you can also spend a night in nice accommodation in Nazca, just ask the experts and they will give you the best alternatives.
Fly over Nazca Lines from Pisco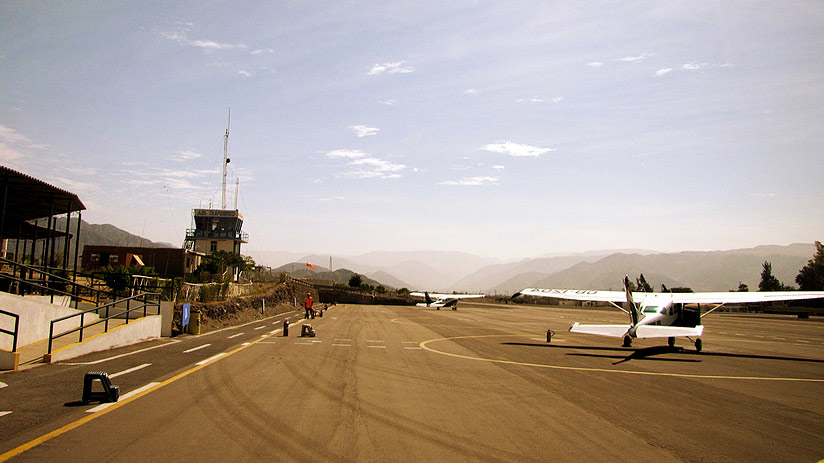 For this flight, you will also leave Lima later in the morning. Then you will be transferred to Pisco in a private vehicle. You will have to opt for a private vehicle or taxi as there are no local buses to take you to this city. Here, the route lasts only 4 hours approximately. Upon arrival, you will head to Pisco airport, where you will catch your memorable flight. On this flight, you will be able to observe the same Nazca Lines images as on the other flight. But with luck, you will be able to observe more closely the geoglyphs of the Star and the Palpa Colíbrí.
This beautiful flight lasts approximately 1 hour and 40 minutes. If you opt for this comfortable flight, you can stay in the nearby city of Paracas. This is located just a few kilometers from Pisco. Besides, you can combine some interesting destinations on the different tours.
FLY WITH A TRUSTWORTHY COMPANY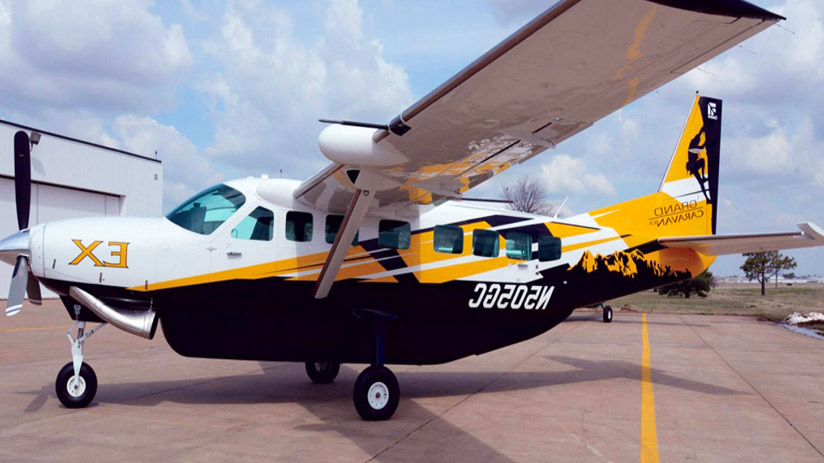 As a traveler, when you choose services with one or another travel agency, you have to take into account several aspects. One of the most important things is the reliability and security of being in good hands. For this reason, it is very important to know if the airline is providing you with a modern aircraft, comfortable seats, air-conditioning equipment, radar system (weather system), synthetic vision technology (full-field observation), and oxygen. These are some characteristics to take very seriously when getting on a plane. Numerous independent companies usually offer flights at very affordable prices. But safety is not always guaranteed at these independent companies.
Cessna Grand Caravan has an international reputation and its aircraft undergo regular maintenance inspections every 100 hours. If you listen to it, you can surely trust the company. When choosing a company it is strongly recommended to take certain things into account. First of all, pilots must be highly qualified and have extensive experience flying on the Nazca Lines map. Also, the company you choose must be certified to operate in all fields. Only then will you be able to breathe normally because everything will be under control.
JOURNEY RECOMMENDATIONS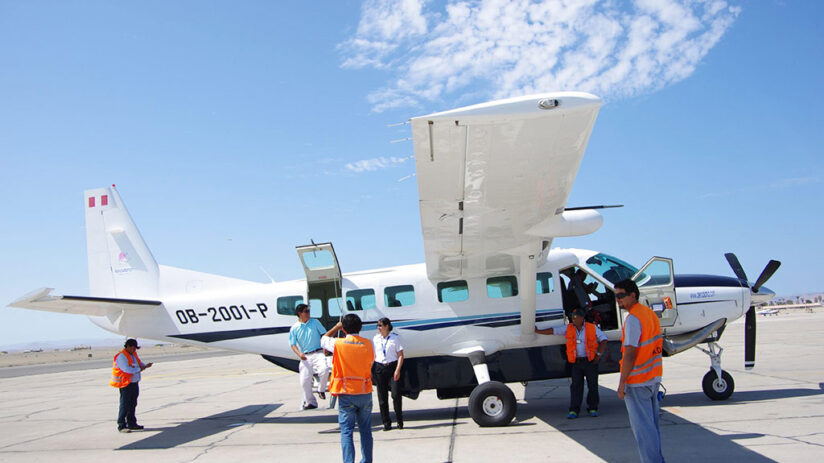 As with any route within Peru, a flight over the Nazca lines also requires caution. Especially to have a list of those necessary elements that cannot be missing in your adventure. Therefore, we have prepared a list of those items that we strongly recommend bringing. If you would like to discover how were the Nazca Lines made, encourage yourself for this great adventure, don't discard it, and add it to your travel plans.
What you need to bring:
Your current passport or ID (mandatory)
Summer clothes – a change of clothes available
Hat or cap to protect you from the sun
Sunblock
Insect repellent
Camera, memory cards, and spare batteries
Sunglasses
Personal first aid kit
Extra money in Peruvian currency for additional expenses, snacks, water, artisan crafts…
Important things to keep in mind:
All the flights are subject to weather conditions and flight traffic in the area.
During the high season (June – September) you should be booking at least 3 months in advance.
The total weight of the aircraft is carefully controlled by the airline staff. If your weight is greater than 90 kilos (200 lb.) let know your travel agency and they will search for a solution.
We recommend avoiding eating before your flight because you can easily get seasick. The best you can do is getting some generic sickness medication for better flight performance.
ALTERNATIVE WAYS OF VIEWING THE LINES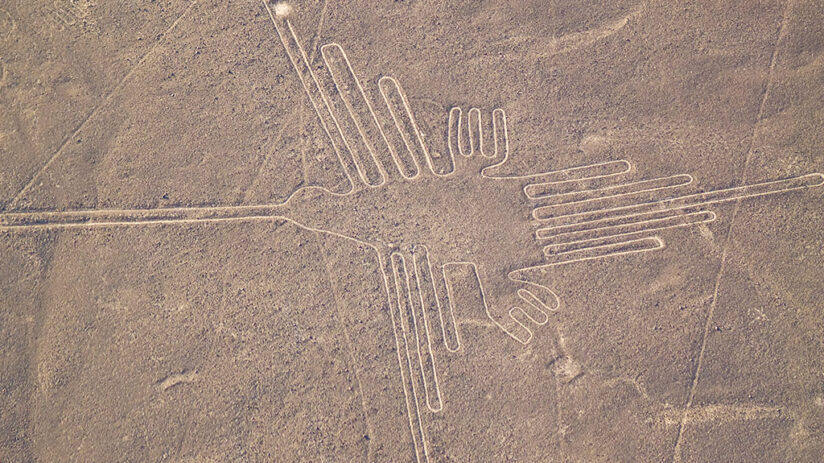 Although being able to fly over the Nazca lines is the best way to see the lines, there are other alternative options to enjoy this mysterious site. Those travelers or backpackers with a limited budget can consider another alternative. We mean seeing the Nazca Lines from the observation tower. This 13-meter (42-foot) tower offers a reasonable vantage point from which to admire the nearby lines. Although it is inferior to being able to fly over the Nazca lines, it is highly accessible. And if you're looking to see other lines and shapes for free, you can hike to the top of a nearby hill. This way you will have views of some of the different lines found in the desert.
WHY CHOOSE THE FLIGHT?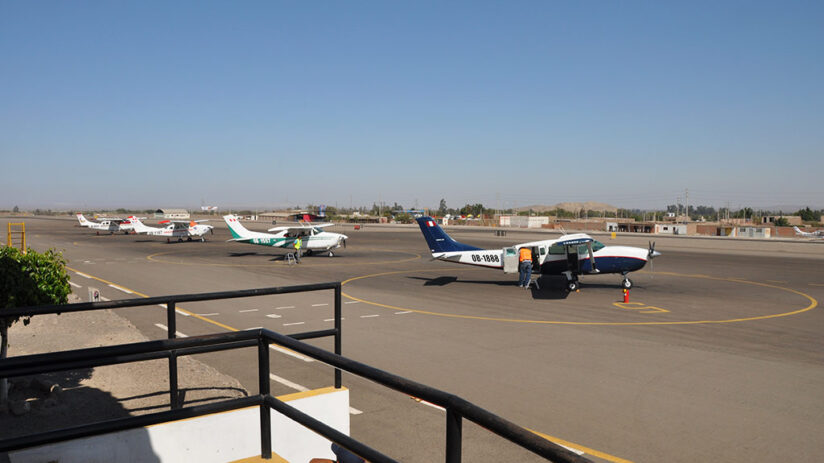 It is obvious that among the different options to see the lines, the flight over the Nazca Lines is the most recommended option. Flying is preferable as it offers a panoramic view of the most important and iconic engravings. But between the two available flights, the 20-30 minute flight can be quite intense. Especially since this flight consists of numerous sharp turns that cause severe nausea in some travelers. Therefore, it is advisable to opt for the longest flight. On this flight, you will have enough time to take photos and enjoy the geoglyphs. The best departure times are early in the morning. This is because there are usually clear skies in the morning and there tends to be less turbulence.
"ALL JOURNEYS HAVE SECRET DESTINATIONS OF WHICH THE TRAVELER IS UNAWARE".
In conclusion, there is no better way to appreciate this destination than on a flight over the Nazca lines. Of course, a flight requires certain precautions and choosing the most qualified operator. Therefore, we highly recommend that you leave your Nazca Lines tour in our hands. The Machu Travel Peru team will be delighted to fulfill the trip of your dreams in Peru. You will not only be able to enjoy a magical flight over the geoglyphs, but also to all the main destinations in the Andean country. If you have any questions or want to know more about our tours, do not hesitate to ask our team of advisers. They will be able to guide you to meet and organize your trip to Peru.
---