If you plan to visit the Imperial City, then you cannot miss this article. Cusco is a city full of tradition and culture, where you will see that each corner to explore has a story to tell. In addition to being a mandatory point for those who plan to visit the coveted Machu Picchu, it is a cosmopolitan city with many activities to enjoy. That is why, together with Machu Travel Peru, we have written this small article so that you know about the best free things to do in Cusco.
Those who know and have visited Cusco know that there is no ideal time to get to know the city in all its splendor. In order to know all its magnificence, it is sometimes necessary to visit it more than once. Many times you can go through one of its narrow streets and miss many important details. So if you are planning a trip to Peru, you cannot miss this incredible destination.
THE BEST FREE THINGS TO DO IN CUSCO
See the incredible architecture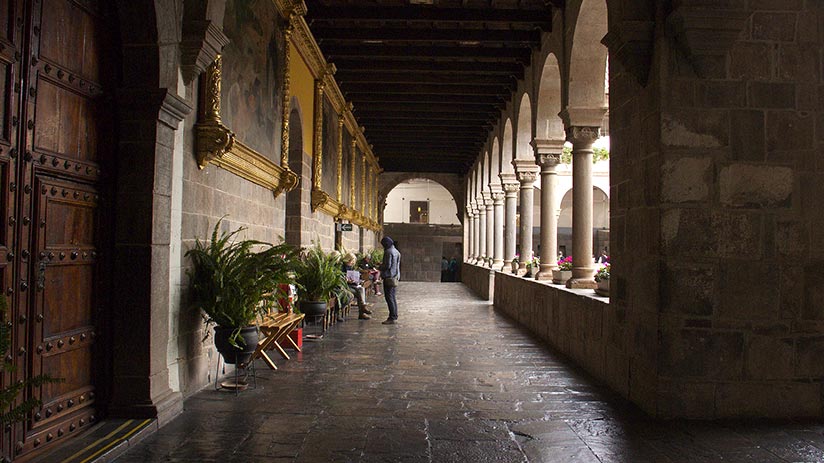 One of the things that stands out the most in the Imperial City is its architecture. One of the first things you can notice when you arrive in Cusco is its atmosphere and the gorgeous architecture that combines with the landscape in the background. Its narrow streets added to its crumbling buildings give it a traditional and ancient touch. All the architecture that you will observe is one of a colonial-type that was overbuilt in the ancient Inca city. You will see an example of this in all the most important buildings such as temples or churches.
All its architecture is dominated by a mixture of two cultures, the Inca and the Spanish. You will see clear examples of this in its Inca walls that are still visible in various places. Admiring architecture is one of the best free things to do in Cusco.
Look at the churches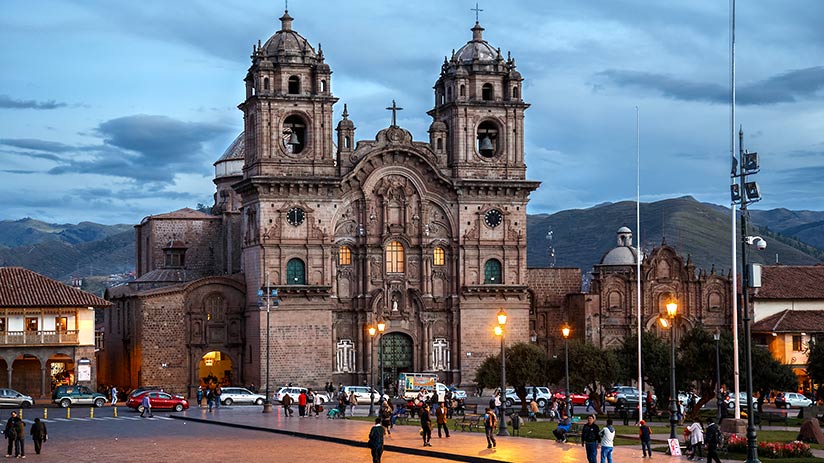 As we said previously, the architecture of Cusco is something you cannot lose sight of since you will find it everywhere, specially if you can visit its imposing churches. These amazing buildings are a clear reminder of the relentless Spanish conquest and its invasive way of imposing its religion. Even so, they are a spectacle for the eyes of any tourist to be able to contemplate the wonderful architecture.
If you have planned to do a city tour in Cusco, you cannot miss its main churches. The most known are:
The Cathedral of Cusco
La Compañía de Jesús
San Francisco
The Minor Basilica of La Merced
Walk the squares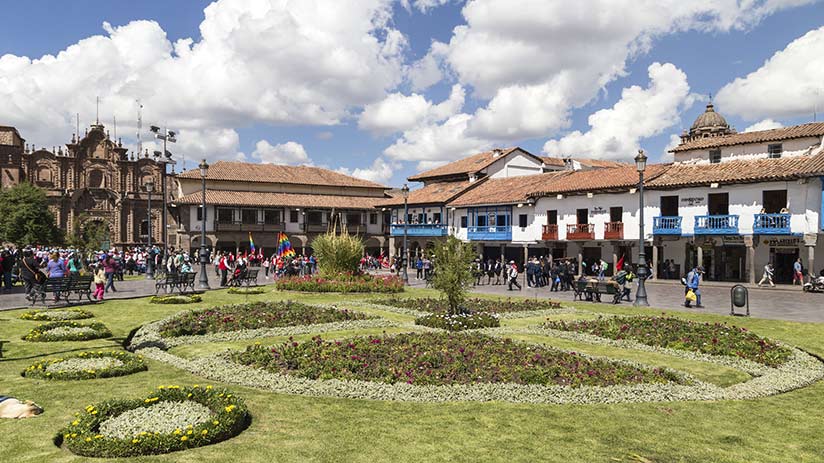 Most of the churches to visit are located around the squares. Therefore, giving yourself time to observe the different squares is one of the best free things to do in Cusco. In case you are visiting the Imperial City alone, touring the squares is a great opportunity to meet new people. On sunny days, you can enjoy the banks full of tourists and locals doing social or relaxing. A great opportunity to sit back and gaze at the panorama while you catch your breath.
Check the Museums
A visit to Cusco without visiting its different museums would be a waste of time. That is why the Museums of the Imperial City are considered as the best tourist attractions in Peru. You will be able to learn from the history and tradition that embrace Cusco, in addition to knowing the ancient life in the majestic Inca Empire. Within some travel packages, it is normal that the entrance to the museums is included if you have any doubts, consult your tour operator.
Visit the San Pedro market
If you are more interested in the current culture of Cusco, you can take a walk in the diverse and varied Markets that you will find throughout the city. Its main market is "San Pedro". This market is a carnival for the senses, you will see everything from tourist souvenirs to medicinal herbs. You will find everything in this market, even if you feel hungry you can try a classic traditional dish in the different food stalls. If you are wondering why visit Cusco city, this is one of the answers.
Try the incredible cuisine
Another reason to visit Cusco is its classic and renowned cuisine. To try Peruvian cuisine, it is not necessary to visit the distinguished and luxurious international restaurants, you can taste the classic flavor of Peru in all its corners. You have super cheap options such as the classic "menu of the day" that, for a very acceptable cost, you will try an entry, the main dish, dessert, and a drink: a bargain! Cusco is also known for its excellent pizzas in clay ovens, a dish really not to be missed.
Visit San Blas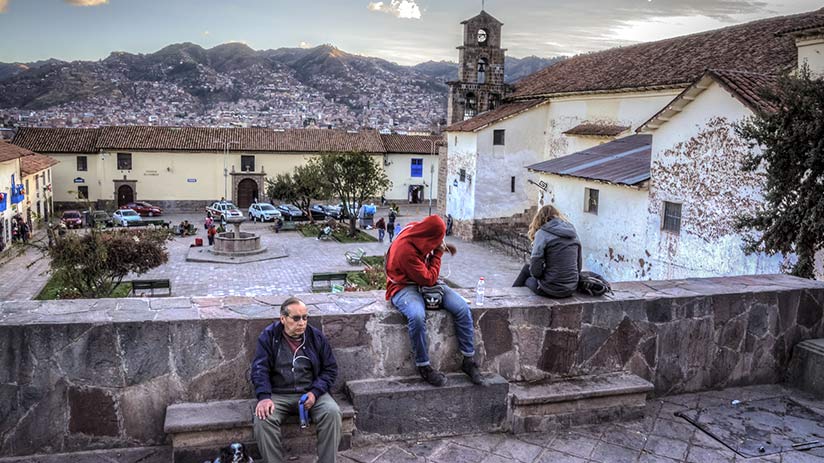 Many of these restaurants, especially vegetarian & vegan ones, are located in San Blas. This neighborhood is well known to tourists and is an excellent place to relax, eat and have a beer. Touring this place is without a doubt one of the best free things to do in Cusco.
Explore the Ruins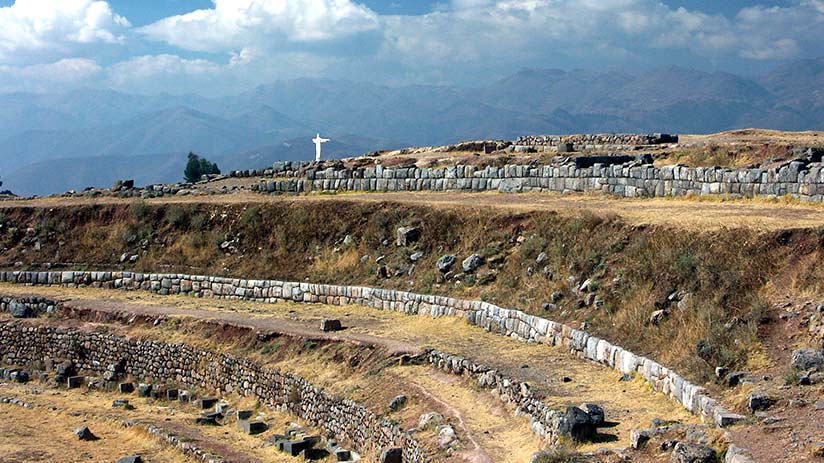 If you are within the many tours in Cusco, you will surely go through some archaeological ruin. You will find many ruins to visit, some closer than others. We highly recommend that you visit Sacsayhuaman, Qenqo, Puka Pukara, and Tambomachay.
Cusco, "The Navel of the World"
Now, you know that, within Cusco, you will find many things to do and some of them at no cost. In case you want to enjoy all of you are on an exclusive tour, do not hesitate to contact us. Together with Machu Travel Peru, we hope to have been of help. We are waiting for you in the Andean country!
---