During your next trip to Peru, two places are on every traveler's list and must not be missed. We are talking about the Inca citadel of Machu Picchu and the largest lake in South America, Lake Titicaca. Both places have a long and fascinating history and many wonderful legends await to be told about Machu Picchu and Lake Titicaca. The journey between the two places is interesting and can be done by bus, car or train. Therefore, if you plan to visit these two destinations, we have something prepared for you. Together with the experts from Machu Travel Peru, we have prepared a small article. Join us to learn how to get from Machu Picchu to Lake Titicaca.
Everything you need to know about the way from Machu Picchu to Lake Titicaca
GETTING TO MACHU PICCHU BY TRAIN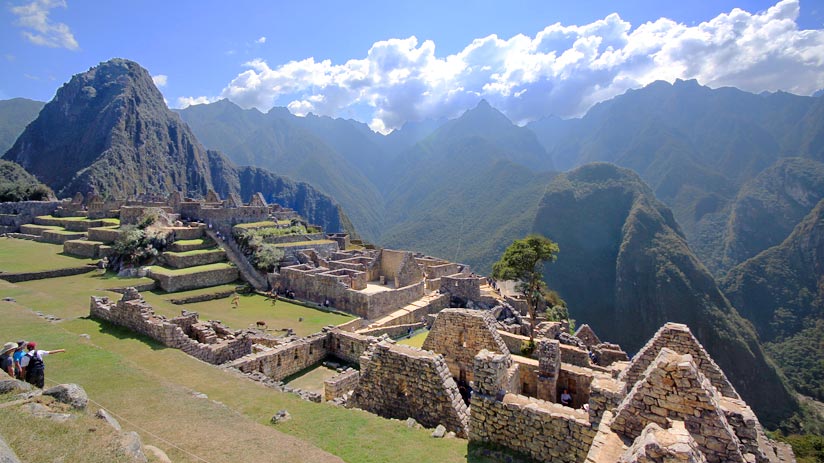 Before starting your trip from Machu Picchu to Lake Titicaca, it is necessary to arrive at the archaeological complex. To do this, let's start with Machu Picchu, the Inca City that is one of the seven wonders of the world. Thousands of visitors flock each year to marvel at the ingenuity of Inca architects and hear stories of the Inca civilization. Getting to and from Machu Picchu is an adventure in itself. The Peru Rail company offers different train services daily. Take the extremely luxurious Hiram Bingham train which features an elegant dining car, bar car, and an observatory where you can enjoy an open-air carriage. All this while drinking a traditional Peruvian cocktail and listening to live music. A little cheaper is the Vistadome train; On this train, you won't miss out on any of the luxuries. The Vistadome has panoramic windows, leather seats, and a fashion show to help you spend your money. The cheapest train to Machu Picchu is the Expedition train. This one is designed with the Inca Culture in mind, this train still has some luxury features but at a better price.
MACHU PICCHU ON A HIKE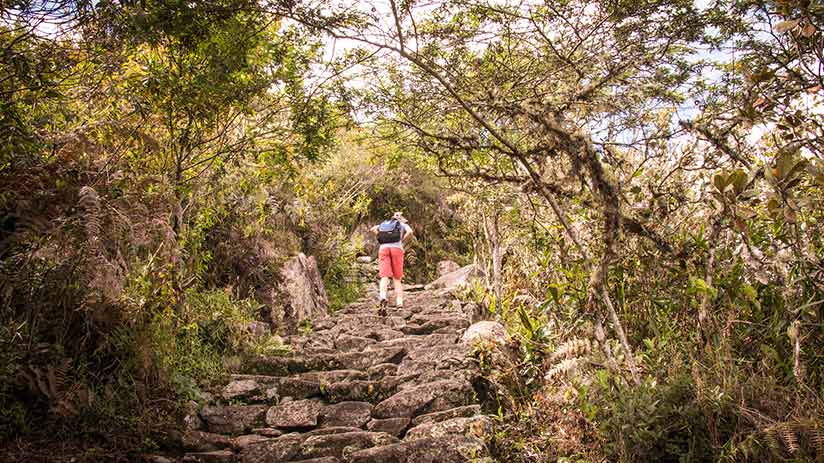 If the train is not your thing, take one of the many treks to Machu Picchu. There are alternatives such as the Inca Trail, a four-day hike that will end at Puerta del Sol. The original gateway to Machu Picchu during Inca times. Or you also have the opportunity to enjoy the Salkantay Trek, another great hiking trail. Like the Inca Trail, the Salkantay leads you to the ancient Inca citadel. The routes are incredible and you will have at your disposal a large number of immaculate landscapes of the Peruvian Andes as well as other not so well known Inca ruins. If you are planning a trip from Machu Picchu to Lake Titicaca, be sure to venture out on a hiking trail.
TOWARDS LAKE TITICACA BY TRAIN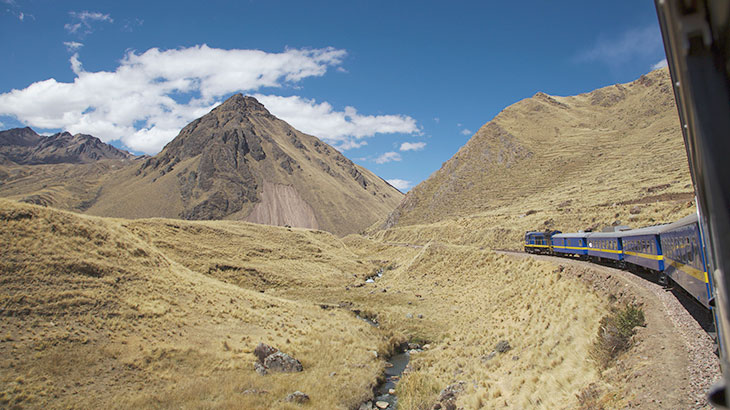 After you are done with Machu Picchu and Cusco, you will most likely want to travel south to Lake Titicaca. To do this you will have to reach the city of Puno, very close to the shores of the lake. But … Where is Lake Titicaca located? Well, Puno and Lake Titicaca are located in southern Peru. Once again, you can use Peru Rail services to travel from Cusco to Puno. The Andean Explorer is an award-winning train, redesigned in the 1920 Pullman style. The PeruRail train leaves the city of Cusco and travels through the Peruvian highlands to arrive in Puno about ten hours later. The train to Puno offers some of the best and most amazing scenery in Peru. Be sure to catch the Perurail Titicaca train, where you will have views of some picturesque and imposing landscapes.
GETTING TO LAKE TITICACA BY BUS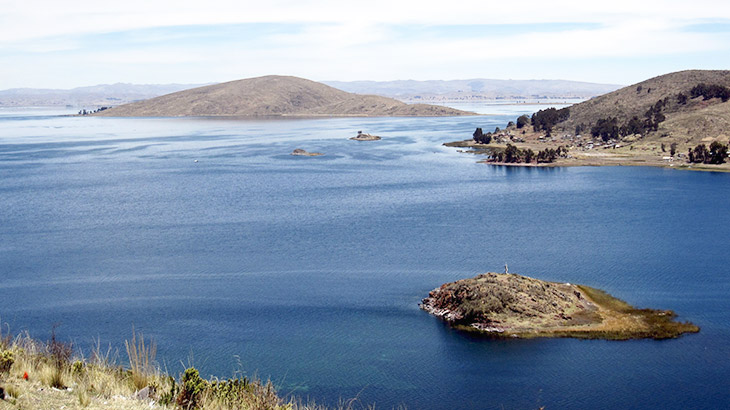 Another way to travel from Machu Picchu to Lake Titicaca is by a comfortable bus. The bus ride is more like a tour with stops at attractions along the way. One of the stops is Andahuaylillas, where you can see La Capilla de Andahuaylillas. This is a beautiful 17th-century church with paintings from the Cuzco school. You will also have time to visit the Raqchi temple and museum in Pucará before arriving in Puno in the late afternoon. If you are looking for a luxury private car trip from Cusco to Puno, many agencies offer this service. The cost may be a bit higher but it is the fastest option to travel to Puno. Besides, you will have the opportunity to visit these attractions on your own and only if you wish to. Make sure to take the different tours that will teach you the meaning of Lake Titicaca and other historical aspects.
ARRIVING IN PUNO AND THE UROS ISLANDS
Once you arrive in Puno there are many and varied tourist options. You can choose to stay in the city or at some of the wonderful luxury hotels in Lake Titicaca. Most of the tourists who go to Puno do so to see the floating islands of the town of Uros. The islands are made up of layers and layers of reeds, a dominant plant on Lake Titicaca. The islands are home to the Uros community that has been there for many centuries. There are quite a few, but only a few can be visited by tourists. The islands have a school and children can be seen paddling to school in their reed boats every day. No trip from Machu Picchu to Lake Titicaca would be complete without venturing out to the lake's magnificent islands.
TOURING THE TAQUILE ISLAND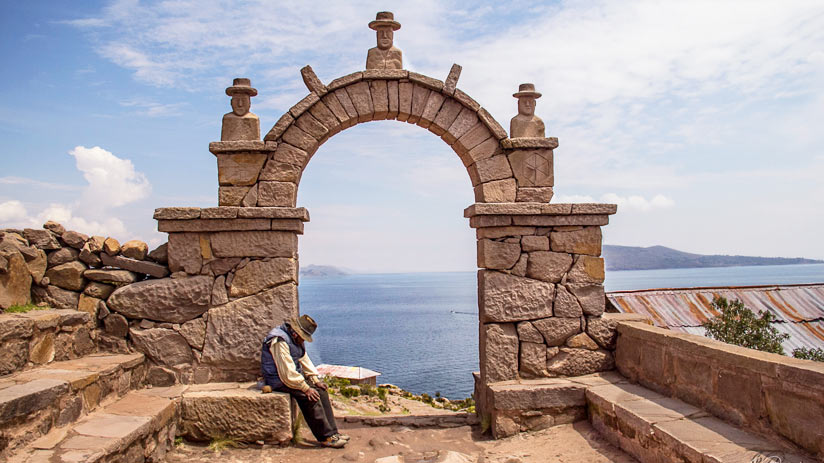 Other islands deserve a visit on Lake Titicaca, one of them is the Isla Taquile. This is a rocky island located twenty-five kilometers from the port of Puno. This quiet island offers a unique convivial experience. You can choose to stay with local families in their homes with some of the meals included. Taquile is a very fertile island with good land, allowing the local people to grow many crops such as potatoes, corn, beans, and quinoa. The islands lead a very traditional way of life and since they do not have electricity, they depend on solar energy. So if you decide to stay overnight, it is a good idea to bring a torch. The island also offers a steep hike that is worth trying despite the height. From here you will have some picturesque views of the island and its surroundings. The island of Taquile is famous for its handmade hats and gloves. These are available for sale, making them a great souvenir to take home. If you are going to take advantage of the different Lake Titicaca tours, be sure to visit Taquile Island.
VISITING THE AMANTANI ISLAND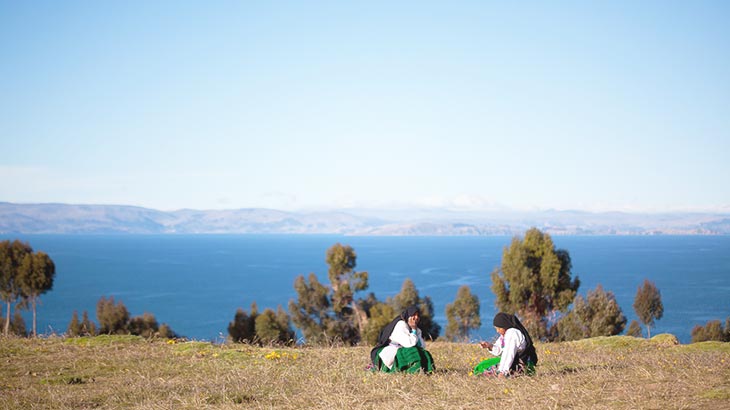 Another attraction not to be missed during your trip from Machu Picchu to Lake Titicaca is Amantani Island. This is another rocky island within the lake, although it is the largest of all. It has two small hills where you can visit the temple of Pachamama and the temple of Pachatata. There are also old agricultural terraces that are well worth a visit. The island has many festivals throughout the year with traditional colorful clothing made from local fabrics. A place worth including in your Peru vacations.
ALTERNATIVE ATTRACTIONS IN PUNO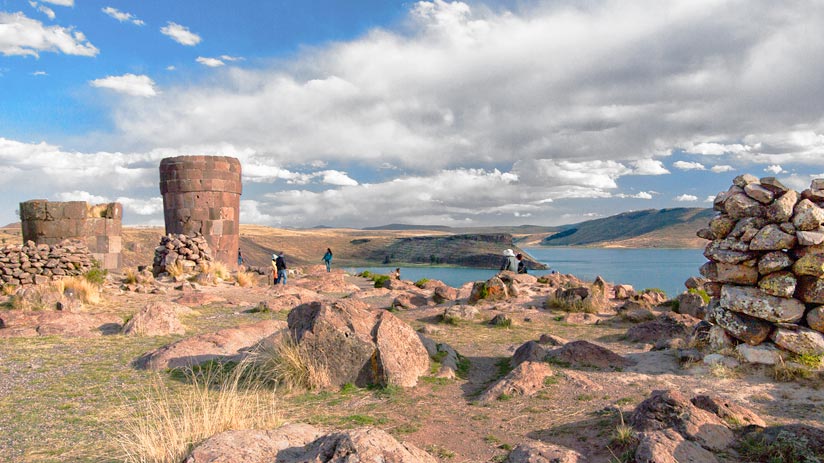 Apart from the islands of Lake Titicaca, there are excursions that you can do from Puno. About an hour's drive from Puno you can find the Sillustani towers. These towers are on the shores of Lake Umayo and overlook Lake Titicaca. This cemetery is more than 500 years old and was built by the Colla tribe that ruled the region long before the Incas. The site is one of the best things to do in Puno, but remember to wear warm clothes as it can get very cold.
"BE FEARLESS IN THE PURSUIT OF WHAT SETS YOUR SOUL ON FIRE."
Travel from Machu Picchu to Lake Titicaca, two of the best-known attractions in Peru. Discover the best example of Inca Architecture available and explore the magnificent Lake Titicaca and its islands on the same trip. We hope together with the experts from Machu Travel Peru, to have been helpful. Check Peru off your bucket list and book a tour today.
---