Make yourself comfortable because at Machu Travel Peru we are here to offer you the most incredible Peruvian destinations. Because within the Andean country you can enjoy a wide variety of sites and activities. All can make unforgettable memories and make you spend a fantastic vacation. And precisely, with so much to enjoy and have fun, we have listed some things that you cannot miss. This article is perfect for the thinking traveler or anyone who likes to follow the road less traveled. Let us tell you about the best fun things to do in Peru. You cannot skip this reading if you are planning a trip to Peru. Check all those activities that you need to think about including in your next visit.
There is no doubt that Peru is home to a myriad of sensations and activities. Each of your destinations differs from the other in a number of ways. And with a wide variety of landscapes and geographical settings, it is not surprising that these are used in endless activities. Peru has something for everyone, no matter if you are an adventurous traveler or one in search of comfort. Peru is a magical corner where you can have fun while getting to know a new culture.
The top ten of the most fun things to do in Peru
EXPLORING THE CITY OF KINGS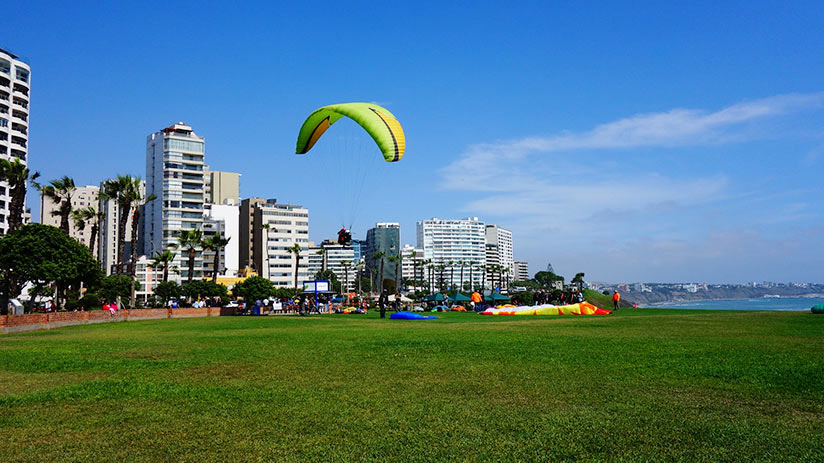 Lima, the capital of Peru, is home to an amazing history and a living culture. This cosmopolitan city is one of the common stops or stopovers within international flights. But it is not a site to be overlooked as it has so much to offer. The Plaza de Armas is located in the heart of Lima and is a great place to get acquainted with everyday life here. This Peruvian gem has a wide variety of activities for all tastes. If you have the possibility of spending a few days in the city, you will find many fun things to do in Peru.
We recommend you to explore the Larco Museum. A beautiful old colonial house with one of the largest collections of pre-Columbian artifacts. Another fun thing to do in Peru, especially in the Lima area, would be the Water Fountains. The Magic Water Circuit is a special attraction if you are traveling with children. Another great thing to take advantage of is a Culinary Tour. This is one of the best ways to get to know Peruvian gastronomy. These are activities suitable for the whole family, so if you are traveling with children, they will love them!
SANDBOARDING IN HUACACHINA
Get ready for a fun day! Just four hours from Lima is the incredible desert oasis town known as Huacachina. The lagoon located here, combined with the beautiful surroundings, creates an unforgettable experience for thrill-seekers and resort enthusiasts alike. This wonderful site is a charming place that attracts hundreds of tourists. During the last years, it has had growing popularity among foreign tourists. You can enjoy experiencing some of the different activities full of adrenaline or relax in the different tourist establishments.
Spend the day climbing the dunes or racing through the desert in buggies before relaxing in the city! The sand dunes in Huacachina offer some of the best activities to enjoy with friends. This is an exciting alternative to fun things to do in Peru.
EXPLORING THE PERUVIAN AMAZON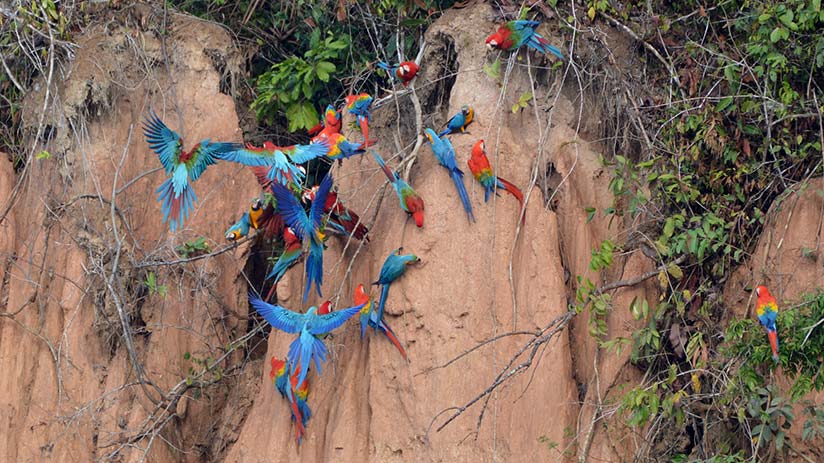 Having fun things to do in Peru is not the difficult part, if not choosing them. And among all the destinations to choose from, the Peruvian Amazon is one of the richest areas in the country. This region is home to countless long, winding rivers and the most diverse and incredible wildlife you can imagine. You can enter the Amazon from Puerto Maldonado or Iquitos, the two main tourist areas. You'll find flights arriving and departing daily, so accessibility to this part of the country is easy. The Amazon in Peru covers a large area of ​​the country, about 60% to be exact. And the different tours in the Peruvian jungle are less expensive than within other regions of the continent. So you will have the possibility of enjoying memorable tours at a reasonable price.
Visiting the Jungle is highly recommended. Once you get there, you can enjoy endless activities. To give you an idea, within a walk you will have the possibility of seeing abundant wildlife. Parrots, macaws, monkeys and if you are very lucky you will have the opportunity to see the jaguar! This is one of the most famous places in Peru for naturalists. So be sure to put it on your bucket list during your stay in this wonderful country.
VISITING THE AMAZING COLCA CANYON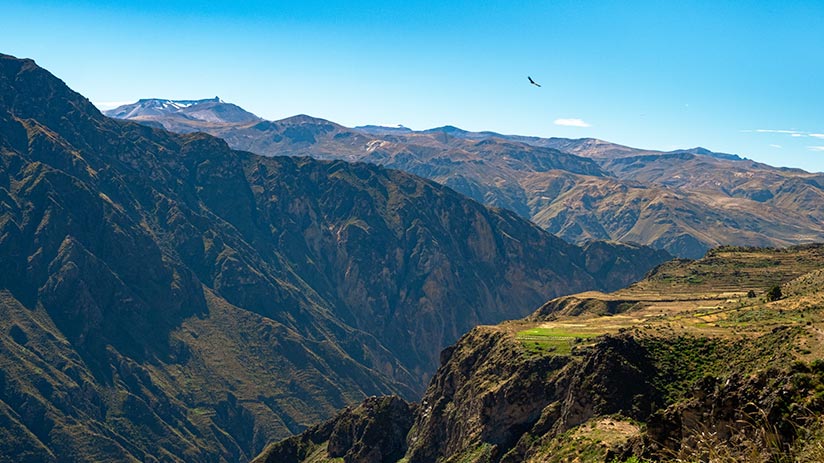 Enter the Colca Canyon! Explore one of the deepest and most fascinating canyons in the world. Of course, we are referring to the Colca Canyon. This amazing canyon is just a few hours' drive from the city of Arequipa (the second-largest city in the country). So while you enjoy your stay within the White City, be sure to take advantage of a one-day tour. It cannot be denied that the Colca Valley is one of the most famous places in Peru. And this is reflected in its beautiful landscapes, agricultural terraces, and different traditional villages. An important fact is that the Colca Canyon is almost twice as deep as the renowned Grand Canyon. Within the different routes and walks, you will have a good chance to enjoy the views. If you are someone who likes challenges, you will find many fun things to do in Peru within this region.
THE MESMERIZING SALT POOLS AT MARAS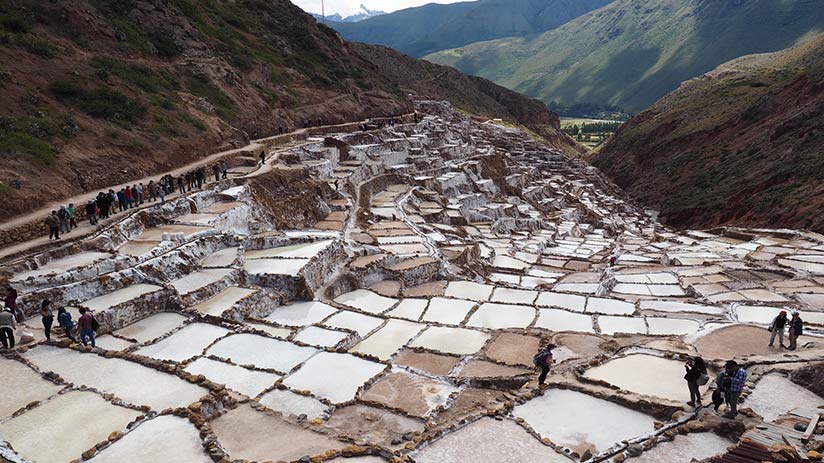 Here you will have the opportunity to taste the mineral-rich salt of Maras! Salineras de Maras is just an hour's drive from Cusco. This fascinating site is specifically located in the heart of the Sacred Valley of the Inca Empire. The site is recognized around the world for its impressive collection of salt pools, dating back to the time of the Incas. Today, the salt is still harvested by local families, so you can buy it on the spot. Among its benefits, this salt is believed to help reduce stress and prevent osteoporosis.
By paying a small admission fee, you will have the opportunity to explore this impressive site in Peru. In general, it is included as one of the many stops on certain tours in Peru. It is one of the many fun things to do in Peru, so you have to think about including it in your itinerary.
GET INTO THE RAINBOW MOUNTAIN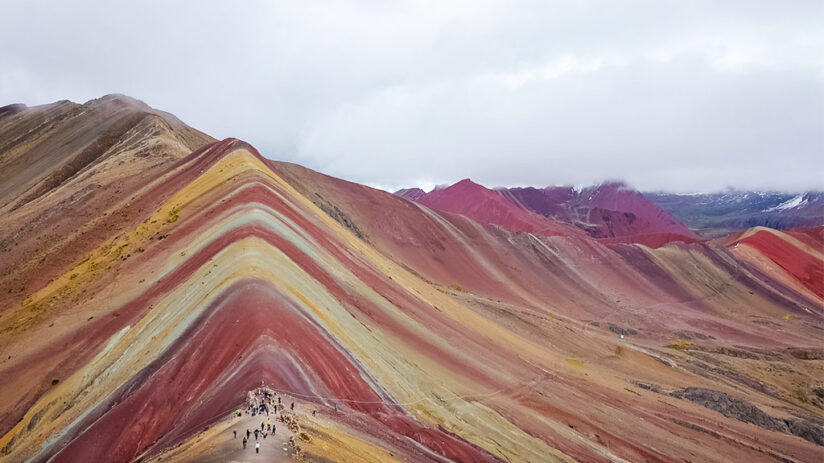 Sure, there are a lot of fun things to do in Peru. But one of the ones you can't overlook would be Rainbow Mountain. If you consider yourself an adventurous person and you love unspoiled nature, this is the right choice for you! This beautiful mountain is 5'200 meters above sea level. It is located in the Peruvian Andes, just in the opposite location from where Machu Picchu is located.
Tours usually start early in the morning but fear not. On the tour, you will be delighted with the beautiful mountains, amazing landscapes, and many cute llamas and alpacas that you can see along the way. After about three hours of hiking, you will finally reach the top of the magnificent Rainbow Mountain. We recommend doing this incredible trek from April to October. Because during those months it is the dry season in Peru. So you will have sunny days at your disposal, great for good photos!
DELVING INTO THE PAST EXPLORING THE AMARU VILLAGE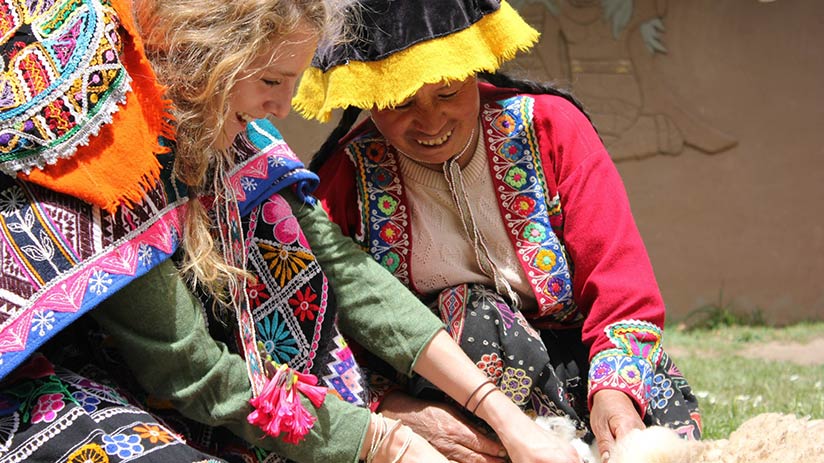 Another great alternative would be to immerse yourself in our Peruvian culture by visiting the town of Amaru. This is a small town located in Cusco. Here, you can learn first-hand the art of weaving from the villagers. This city is off the beaten track, so you won't see many travelers there. You will meet some of the friendliest people in Peru and witness how a more traditional way of life is adapting to the passage of time. Together with our team, we understand that with growing tourism and globalization, it can be difficult to come to understand our great culture. That is why we believe it is convenient to visit these sites. You will not only be helping local communities, but you will also be learning about the essence of the Andean country.
FLY OVER THE NAZCA LINES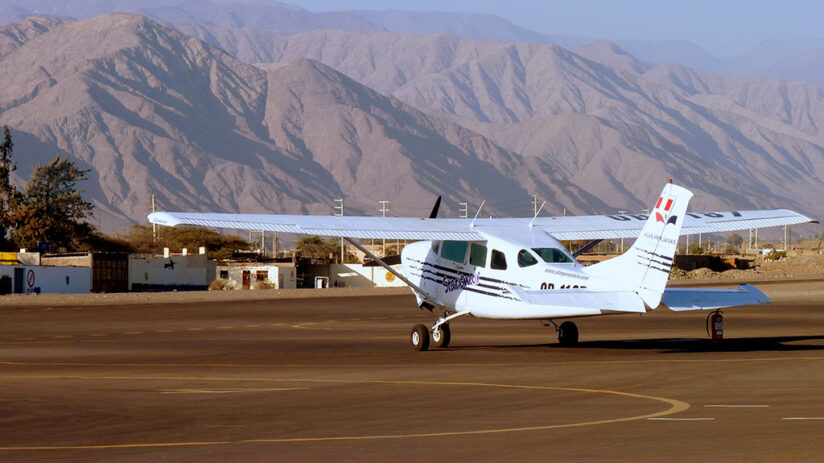 This is one of the best fun things to do in Peru. The mysterious Nazca lines are another of the unprecedented sites that you can enjoy. This series of geoglyphs and lines were carved in the rocky desert thousands of years ago. The arid and dry climate has allowed these surprising vestiges of pre-Hispanic cultures to remain. The best way to appreciate them is through a flight over them. But you won't regret it, as this is a fascinating flight. It may not be bird watching, but you will be able to discern figures of birds and other animals. There is even among them a curious "astronaut" who closely resembles a human. You can come up with your own theories about the purpose and creation of the lines.
EXPERIENCE WILDLIFE IN THE BALLESTAS ISLANDS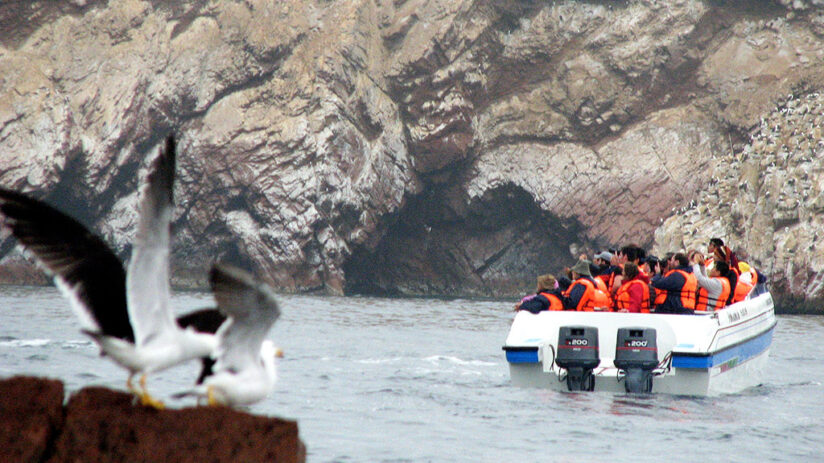 In case you are looking to photograph the wildlife of Peru, Paracas and its islands will not disappoint you. The beautiful Ballestas Islands are home and a refuge to an abundance of wildlife. You can find penguins, dolphins, sea lions, and pelicans among other curious animals. The boat tour surrounds the different rock formations where a great variety of species live. Rugged cliffs and skies full of birds are some of the things you will appreciate. A must for any fan of nature. After your boat tour, be sure to explore the different beaches of Paracas. Some of them offer the best sunsets in Peru.
TRIP TO MACHU PICCHU
It seems like a no-brainer, but it couldn't be missing from our list. The ultimate goal, the grand prize, the ultimate achievement for every traveler. The enigmatic lost city of Machu Picchu, one of the most famous archaeological sites in the world. Since if you travel to Peru, you cannot miss this magnificent gem. Its fascinating collection of temples, agricultural terraces, and squares were one of the best-kept secrets of this fallen Empire. Today, it is visited by thousands of tourists a day. So if you have plans to visit Machu Picchu, you have to book your tickets in advance.
"IT'S KIND OF FUN TO DO THE IMPOSSIBLE"
As you can see, Peru is home to endless fun activities. As we said before, the difficult thing is not to find fun things to do in Peru but to choose them. And this list only offers a glimpse of everything you can do in the Andean country. If you want to know more about everything you can have fun in Peru, you can contact our advisors. Together with Machu Travel Peru and our long years of experience, we know how to have a fun time. We invite you to rest, savor, refresh and venture the treasures of Peru "The Land of the Incas" with us!
---