Peru is one of the main leaders in terms of culinary destinations, all this thanks to a continuous revolution in the gastronomic sector. Due to the numerous foreign influences that mix with the traditional styles of Peru, a wide spectrum of unique flavors and dishes have emerged. Within Peru, you will be able to appreciate a great variety of unique flavors, especially in Lima, considered the culinary epicenter of the country. With so many internationally renowned restaurants and delicious dishes, it is normal to want to experience the best of Peru. And together with colleagues from Machu Travel Peru, we know how fun it can be to explore new flavors, so we would like to tell you a little about the best fusion food to try around.
Peru: One of the greatest exponents of fusion food
PERUVIAN CUISINE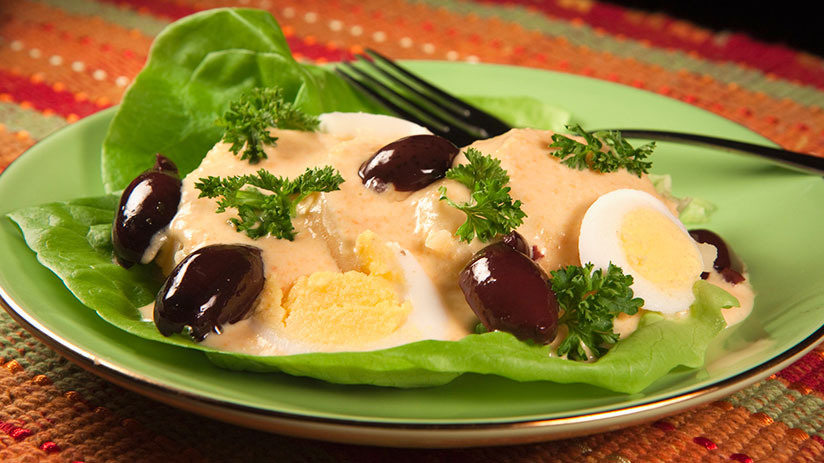 It's no wonder that contemporary traditional Peruvian food is taking the world by storm, as it reaches so many different cultures. All Peruvian cuisine is characterized by being composed of influences dating back to the arrival of the Spanish conquerors. Before the arrival of the conquerors, the Andean diet focused on corn, potatoes, and beans. Peruvian cuisine as it is known today is a fusion between Inca roots, mixed with influences from all around the world. And along with these influences, a wide and colorful variety of dishes emerged, each with a unique story. From the union of the different ingredients and culinary techniques, Peruvian cuisine was born, one of the most original fusion cuisines in the world.
NIKKEI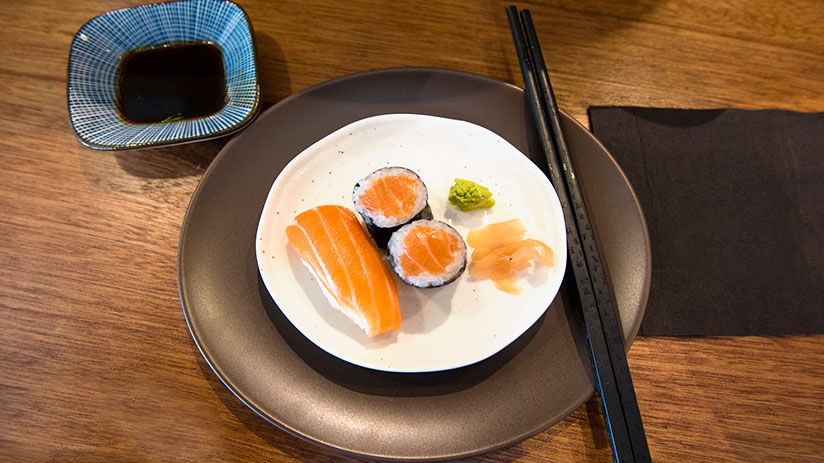 To begin to name the main fusion food techniques we would like to start with the Nikkei cuisine. Nikkei is a fusion of gastronomic techniques and styles between Japanese and Peruvian influences. This has become a popular trend with new restaurants looking to establish themselves on the scene. Nikkei cuisine could be considered as a fortuitous encounter between both cultures, achieving a perfect mix between these very different worlds. A large part of the gastronomic community feels Nikkei cuisine as an identifying feature of current Peruvian cuisine. If you are looking to experience this incredible cuisine, the Maido restaurant is one of its main exponents. Don't miss out on this amazing trend that has revolutionized Peruvian stomachs.
CHIFA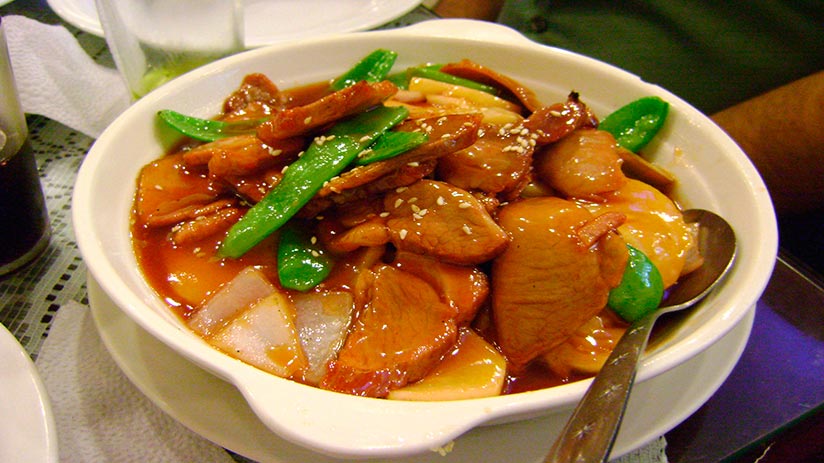 Chifa is one of the most popular fusion foods in Peru and is usually eaten at large family gatherings. Chifa is the integration of Peru and China cultures. At the end of the 19th century and the beginning of the 20th century, the influx of East Asian immigrants brought with it this incredible culinary style. This gastronomic style is embraced with open arms and is traditionally eaten in restaurants almost every day. Even some Peruvian street food stands usually accompany their dishes with a portion of Chifa.
CRIOLLO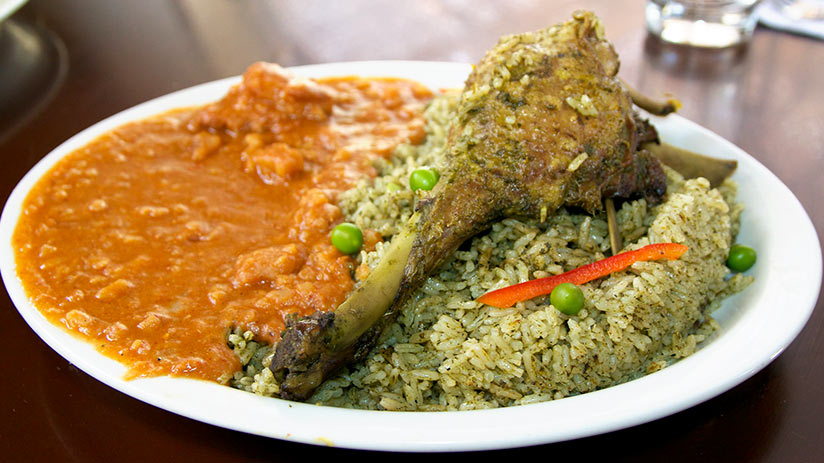 In terms of food, the criollo cuisine combines ingredients, cooking skills, and flavors from all over the world. This is the weird overlap of indigenous, African, and European cuisines that make up Peru's best fusion food. The Chinese brought their influences into the infamous Lomo Saltado. The Spaniards brought their love for cream sauce and poured it on Andean potatoes, thus inventing "Papa a la Huancaina". Africans invented the delicious tacu tacu, which is essentially rice and beans that can be eaten a day after repackaging.
CEVICHE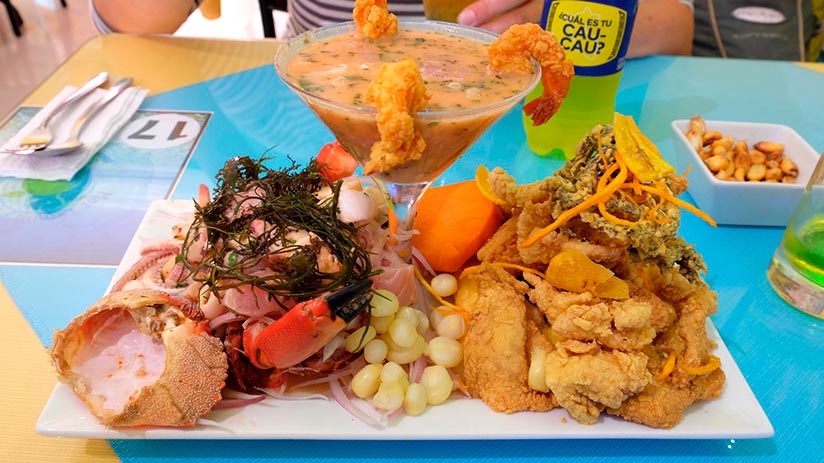 Although it is considered the Peru national dish par excellence, Ceviche is actually a fusion food that comes from different areas of the country. The fusion of Peruvian and global cuisine is best represented by Ceviche, the great traditional dish of Lima. Ceviche combines fresh and raw fish from the Peruvian coast with preparation methods used for Japanese sashimi. The fish is marinated in lemon juice and chili from the Andes that was first discovered by the Incas. The classical dish also includes other traditional Peruvian ingredients such as sweet potatoes, grilled corn, or corn nests. Even being considered a fusion food, it is one of the most representative dishes of the country; this is one of the indisputable facts about Peru.
DIFFERENT INFLUENCES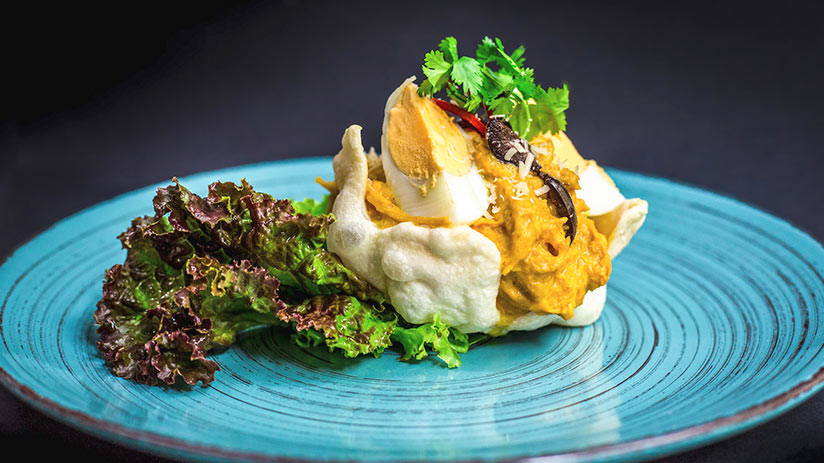 Peruvian cuisine is derived from indigenous traditions and has been influenced by other cultures in the past few hundred years, including Europe, Africa, and Asia among others. The result is a fusion cuisine that reflects the country's diverse cultural history. In certain tours in Peru with culinary themes, you can enjoy an explanation of the different influences that make up Peruvian cuisine.
Spanish influence: The Spanish conquered the Inca Empire in the 16th century. They brought cows, pigs, and goats to this ancient land. They also introduced cabbage, peaches, apples, garlic, and onions while combining them with other Peruvian superfoods.
Chinese influence: In the 19th century, a wave of Chinese workers came to Peru. These immigrants brought soy sauce, rice, and different cooking techniques, thus creating a mixed cuisine called Chifa (derived from Mandarin "chi-fan", meaning "eat rice").
Japanese influence: The Japanese arrived in Peru in the late 19th century and created what is now called Nikkei cuisine. The biggest Japanese influence on Peruvian cuisine is the preparation of seafood, which has been promoted as an art form.
African influence: The Spanish brought many slaves from Africa to Peru. They took advantage of the use of grains, yams, sugar cane, and peanuts. African families had to support themselves with different unused meats and leftovers that the Spanish did not eat. They used many spices to make their dishes more appetizing.
"EAT AS NOBODY IS WATCHING. ENJOY FOOD LIKE THAT'S THE ONLY THING LEFT IN YOUR WORLD."
To conclude, we believe together with Machu Travel Peru that the Andean country is one of the leading destinations in terms of fusion food. Its great and varied culture is one of the reasons why Peruvian cuisine is so attractive and delicious in front of foreign eyes. If you want to know a little more about our food tours, do not hesitate to consult with our qualified advisors.
---