Are you ready to embark on an adventure with all the luxuries included? Then this article will be of your help. Every tourist who wants to witness the imposing Inca citadel has to travel by train or take a 4-day hike. Those who choose to travel by train can opt for a luxurious option. And this luxurious and exclusive train journey can be compared to any 5-star hotel with all the comforts and services. That's why, together with Machu Travel Peru, we want to help you know everything about the Hiram Bingham train cost.
Traveling by train to Machu Picchu is a long-awaited event for many tourists, even more, if it is a luxury one. The 3-hour trip is considered one of the most exclusive and expensive, but highly recommended for those who have the opportunity. The route from Cusco to the citadel is unique in its class and with different amenities to occupy yourself.
WHAT IS THE HIRAM BINGHAM TRAIN?
The Belmond Hiram Bingham is an exclusive and luxury train with an all-inclusive service in which you can experience unique and unforgettable experiences. It is the most original and magnificent way to travel to the long-awaited Inca archaeological complex. This one goes towards Machu Picchu town, also known as Aguas Calientes.
During the trip, you can enjoy amenities such as gourmet food, traditional drinks and enjoy the impressive landscapes that the Valley and its surroundings offer. The Hiram Bingham train cost will depend a lot on the time you decide to start your trip.
WHERE DOES IT GO FROM?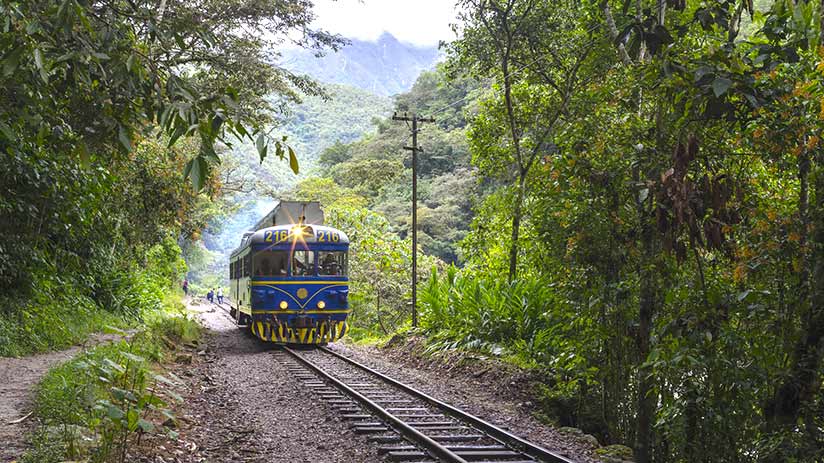 First of all, you will need your Machu Picchu train tickets. These can be booked in advance, so you don't miss out on this wonderful trip. You can check within the train companies or even with tour operators. The latter will make your trip much easier.
To board the train it is necessary to be at the Poroy station, on the outskirts of Cusco. The trip to the station is not long at all, even some transport companies can take you. However, if you want to travel during the rainy season or low season (from December to April), the train is boarded in the town of Urubamba. To be more exact in the Sacred Valley, at the door of the Belmond Hotel Rio Sagrado. So if you travel during this time, you can take advantage and book your stay at this hotel to kill two birds with one stone. The Hiram Bingham train cost will increase if you want a round trip.
WHAT DOES THE TRIP INCLUDE?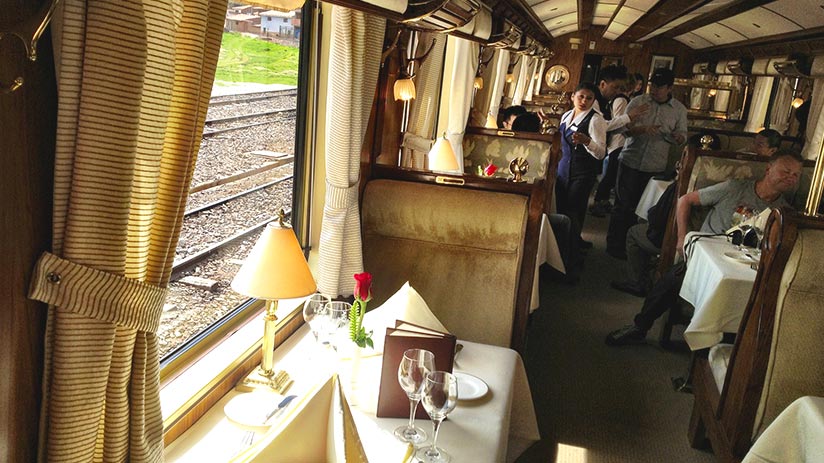 The train has wide blue wagons and various decorations of different kinds. Each wagon has a capacity of up to 80 passengers. All include large windows, very comfortable cloth seats, armchairs, air conditioning, and more. It includes up to 4 beautiful and unique wagons, of which two are dining rooms, an observatory wagon, and a kitchen wagon.
For those who want to visit Machu Picchu, going to the Hiram Bingham is a unique experience. You can enjoy various luxurious services. Within them you will find:
Welcome pisco cocktail
Gourmet lunch or dinner
Open bar
Observatory wagon to enjoy the views
Live music band on board
Sale of souvenirs and jewelry on board
Music and dance show at Poroy station
Hiram Bingham Courtesy Briefcase
Aguas Calientes bus ticket (round trip)
Machu Picchu entrance only
Tour guide in Machu Picchu
As for food, you can enjoy delicious gourmet dishes made with fresh indigenous ingredients of the Sacred Valley. On the outward journey, you can enjoy a traditional three-course menu made and finished on board by the chefs. The menu also includes vegetarian and vegan options for those who want it. In addition to all this, you will enjoy local craft beers, bread, coffee, and wines. Some selected wines are not within the open bar and will increase the Hiram Bingham train cost a little.
HOW MUCH DOES THE TRIP COST?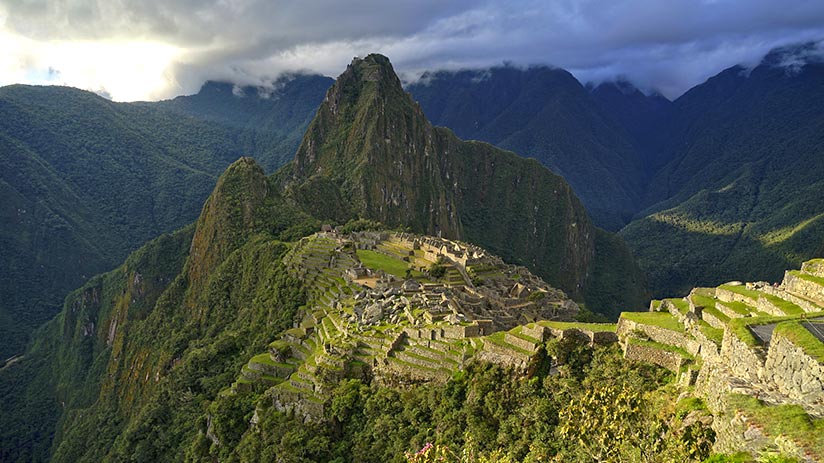 The Hiram Bingham train cost is approximately US $ 500, and this price is one-way. Keep in mind that the round trip costs approximately US $ 1000. All these prices are approximate and depend on the time you want to travel. As mentioned above, in the rainy season the train is boarded in Urubamba. Normally, at this time, prices tend to drop due to the low influx of tourism, although the prices of tickets remain the same throughout the year.
To buy the train tickets you can buy them individually or together with a tour operator like us. The last option is the easiest of all and you will only focus on enjoying the different Machu Picchu tours.
"GIVE ME THE LUXURIES OF LIFE AND I WILL WILLINGLY DO WITHOUT THE NECESSITIES"
We hope this little article has been helpful for your future travel plans. Remember that Peru has many beautiful destinations to offer and all with luxury options. If you have any questions related to your trip, do not hesitate to contact us. Machu Travel Peru expects you to have an incredible experience in the Inca country.
---