Although it is true that many can reach Machu Picchu through the popular Inca Trail, you can also take the easy way. The most comfortable option is to be able to travel by train to Aguas Calientes and from there a bus to the entrance of the citadel. Also, if you are looking to save time, you can choose to stay in Aguas Calientes. Enjoying staying in Aguas Calientes or the surroundings of Machu Picchu is excellent. You will find numerous hotels near Machu Picchu that you have to know whether you are staying or not. You can enjoy some wonderful shelters with privileged views of the Sanctuary or the surroundings. Many of these offer unique activities that are great to complement your tour. That is why together with Machu Travel Peru we have prepared a small article about the hotels near Machu Picchu.
Some of the best hotels near Machu Picchu to experience
ABOUT THE HOTELS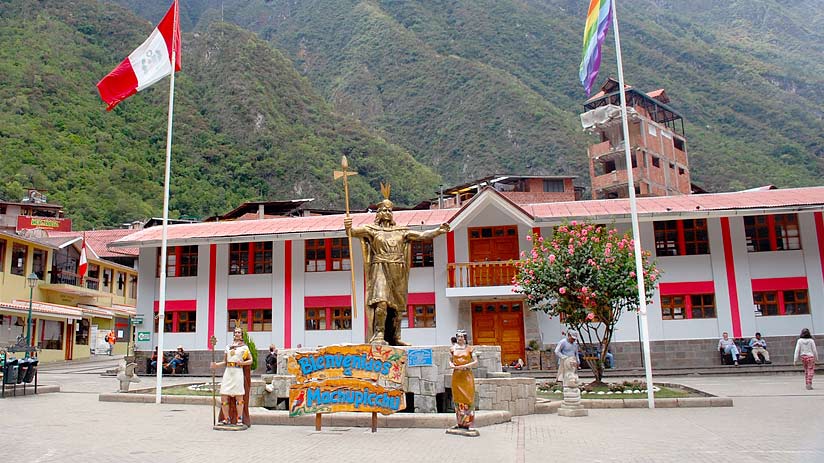 Booking a hotel anywhere in the world can be a most daunting exercise, especially if you do not know the area where you are traveling. Trying to find where the hotel is located in a city and if it is close to all the major attractions can be difficult. You may want to travel to Peru and of course, you will want to visit the Inca citadel, Machu Picchu while you are there. The good news is that the town near Machu Picchu is not that big and most hotels are centrally located. And we will only list those hotels near Machu Picchu that are worth visiting. And if you are planning a trip to Machu Picchu, you cannot miss out on staying in them.
Depending on your budget, there is a hotel for you in the town of Aguas Calientes. Aguas Calientes is where you will arrive by train on your visit to Machu Picchu. The town itself is only very small but is filled with character and is a lovely place to spend a night. With no shortage of restaurants in the town, you will not go hungry either.
INKATERRA MACHU PICCHU PUEBLO HOTEL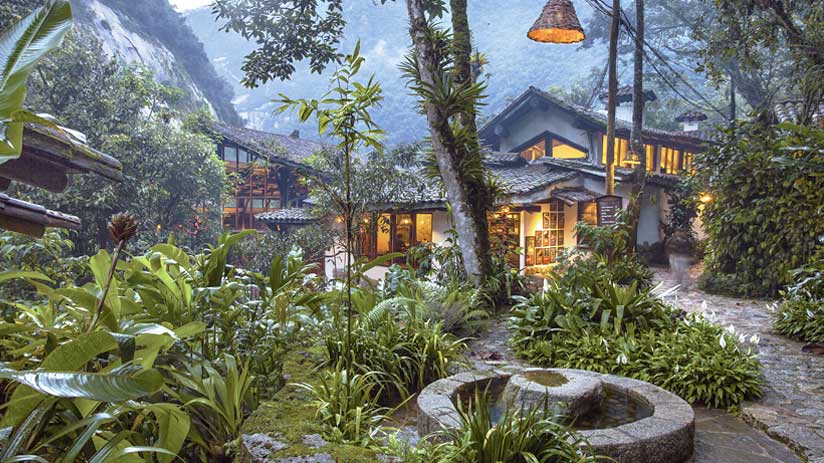 Starting with the five-star hotels, you cannot go past the InkaTerra Machu Picchu Pueblo Hotel. Set on over 21 hectares, the hotel has one of the prettiest gardens you will experience in Peru. This tranquil retreat has eighty-five huts for you to stay in. The hotel does not come cheap but if you are looking for peace and quiet after your hectic tour to Machu Picchu then this is the place for you. It is an ideal hotel to stay in both before or after visiting Machu Picchu. The Inkaterra Machu Picchu Pueblo Hotel is one of our favorite hotels in Aguas Calientes. It is located in a quiet region surrounded by lush tropical jungle. The Inkaterra Machu Picchu Pueblo Hotel enjoys a strategic location. One of the best places to enjoy a honeymoon in Machu Picchu.
This is one of the best hotels near Machu Picchu. Since it is located right at the foot of Machu Picchu mountain, you can enjoy unique views. This is not to mention that you will save hours and hours of lines. The hotel is just above the Vilcanota River, which runs through the center of Aguas Calientes. This is surrounded by 12 hectares of beautiful tropical gardens and protected forests. The hotel has numerous rooms ranging from wonderful suites to spacious rooms that are quite cozy. The hotel consists of the main building that houses a bar and restaurant, a spa, and different bedrooms. In addition, the property offers many activities and excursions to enjoy. You can even enjoy two incredible restaurants that offer the best traditional Peruvian dishes.
SUMAQ MACHU PICCHU HOTEL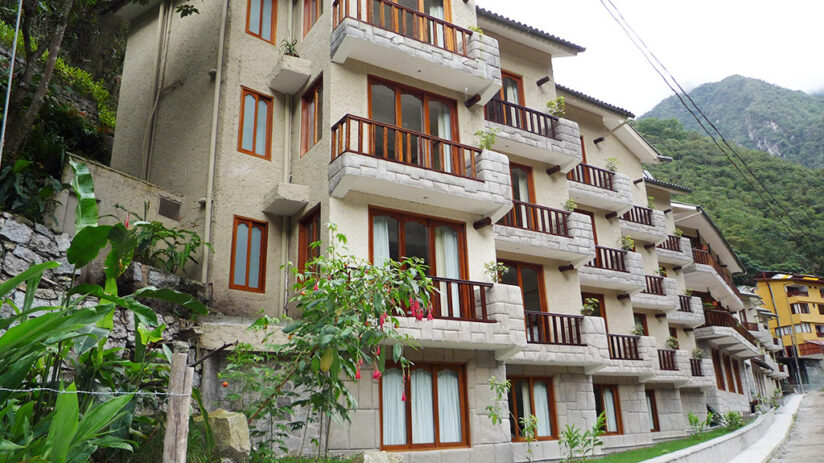 Another five-star hotel in Aguas Calientes that is worth a look at is the Hotel Sumaq Machu Picchu. The recently renovated hotel has sixty rooms with an Inca theme of the principles of earth, fire, water, and air. A warning about this hotel, make sure you get the front rooms with a view they are the best in the hotel. The Sumaq Machu Picchu Hotel is a wonderful luxury property. This is located on the outskirts of Machu Picchu Pueblo. The hotel offers a level of privacy and comfort superior to other options. It is, without a doubt, one of the most popular hotels near Machu Picchu. And it ranks first among the hotels in Aguas Calientes. Do not worry about the best time to visit Machu Picchu, since this hotel is appreciable throughout the year.
It is located next to the Vilcanota River, on the way to the Inca citadel. This wonderful lodging has 5 floors made up of the lobby, the restaurant, and the different rooms. It is not only one of the best hotels to stay, but also one of the best restaurants in Aguas Calientes. A perfect luxurious option for those looking to indulge themselves. It has numerous beautifully decorated rooms. The vast majority of them have beautiful views of the surrounding valley. Its facilities include both a modern Spa with a sauna and Jacuzzi as well as a café-bar and a boutique.
BELMOND MACHU PICCHU SANCTUARY HOTEL
It is not located in Aguas Calientes but at the door of Machu Picchu. We are talking about the truly fabulous Belmond Machu Picchu Sanctuary Hotel. This is the most expensive hotel in the area but the views and the experience of staying near the ruin will make up for the cost. Sip a cocktail on the terrace and watch the sunset over the Sacred Valley of the Incas. The restaurant features locally sourced food and the chefs prepare delicious Peru cuisine. Stay a little later at Machu Picchu as guests of the hotel enjoy special privileges.
This is without a doubt one of the best hotels near Machu Picchu. And perhaps the only hotel that has the privileged location where Machu Picchu is located. It is literally a few meters from the entrance to the citadel. This hotel only has two floors, but its biggest attraction is its beautiful gardens. These are home to more than 800 species of orchids, some of them indigenous to the region. It has a total of 31 rooms, some of them with a terrace included. In addition, the hotel offers private services around the citadel as well as other no less important excursions.
CASA DEL SOL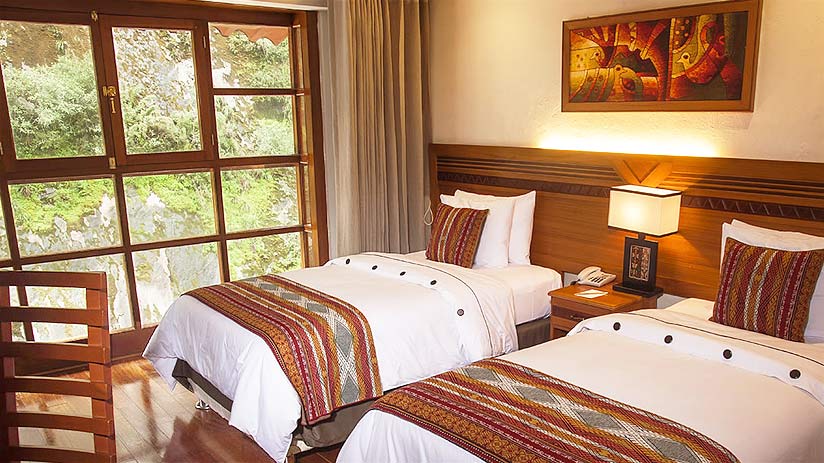 Back in the town of Aguas Calientes you can find the four-star Casa del Sol. This wonderful hotel is worth a look. This boutique-style hotel does not look like it from the outside but the warm and friendly atmosphere will surprise you once you are inside. Again, try to stay in the river view rooms for the best experience. This hotel may not be among the best hotels near Machu Picchu, but it is not far either. It is located about 5 minutes from the train station and is a lodging surrounded by nature. In its facilities, it has 30 spacious rooms, a spa, and the delicious Manka Resto-Bar.
EL MAPI BY INKA TERRA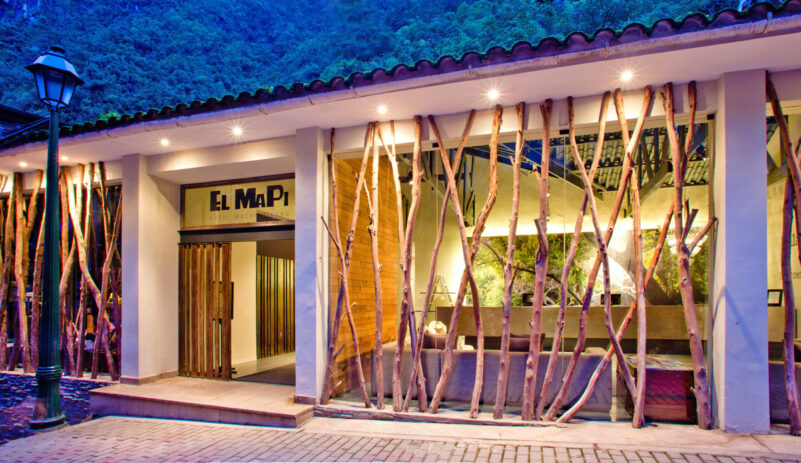 The El Mapi by InkaTerra is not as glamorous as its sister Machu Picchu Pueblo Hotel. This is the second hotel owned by Inkaterra within Aguas Calientes. The more reasonably priced hotel has only been open for a few years and for a hotel of its size has a really personal and friendly atmosphere. The reasonable cost of the hotel is one of the advantages of staying at El Mapi.
This wonderfully modern hotel is located right in the middle of the city. El Mapi offers truly comfortable accommodation at truly affordable prices. In addition, it is located a few steps from the train station. The lodging has about 122 rooms and about 8 suites. All its rooms are spacious and decorated in a contemporary style. Within its facilities, you can find a wonderful restaurant that serves different traditional dishes with organic ingredients. In addition, it has a Spa where you can relax.
BEST TIME TO GO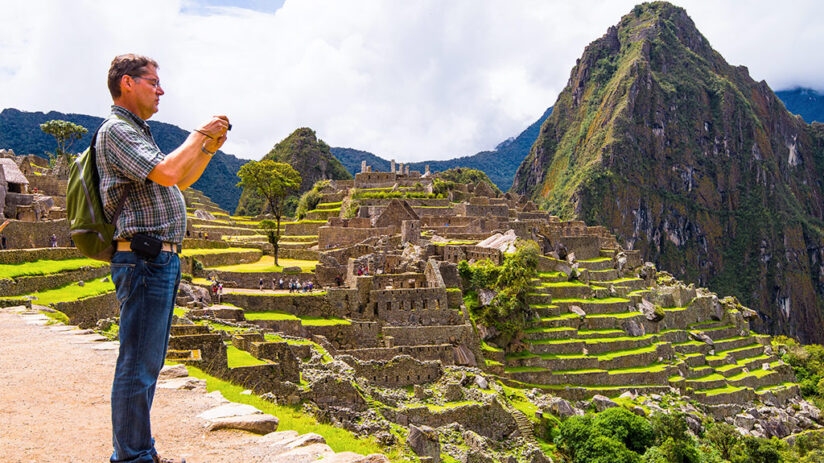 Another question that you should find the answer to is what is the best time to go to Machu Picchu. Well, there is not the best time to go, but there are two seasons that you will need to know about. There is a dry season and a wet season. The dry season has the most tourists visiting Machu Picchu, but the weather is fine and the skies are blue. The wet season is a little wet and it does rain, so you will need to take your wet weather gear. Whatever time you decide to visit Machu Picchu, the thing you cannot forget during a visit to Machu Picchu is your sense of adventure and your sense of fun.
USEFUL TIPS TO VISIT MACHU PICCHU
A useful recommendation is to acclimatize in Cusco. This wonderful city is a mandatory stop. Before and after your Machu Picchu tours, you will need to stay in the imperial city of Cusco. Cusco was the heart of the Inca Empire and the city features many relics from its Inca past. The city was also used by the Spanish conquerors and they built many good examples of Spanish architecture.
The city has many amazing churches and old colonial houses. Many of the hotels in Cusco, Peru, are located in these houses and have been remodeled to their former glory. A night in one of these excellent hotels will take you back in time and most have impressive restaurants for dinner. If you are an art lover, some even have collections of art from Spanish antiquity.
"A HOTEL ROOM ALL TO MYSELF IS MY IDEA OF A GOOD TIME."
A trip to Machu Picchu and Peru is something to cross off the bucket list, so book your trip to Peru today the country is waiting for you with a warm smile and open arms. We hope together with the specialists of Machu Travel Peru to have been of help. If you want to know more about the different tours of Machu Travel Peru, you can contact us. There are many more hotels in the town of Aguas Calientes, some are reasonably priced, and some are expensive. All the hotels near Machu Picchu are centrally located so you will not have to worry about being far away from town. So take the time to find the best hotels near Machu Picchu.
---