It is estimated that around half a million people visit Machu Picchu each year. Inca's ruins are on the bucket list of most world travelers and should be on yours. So, how high is Machu Picchu? You may be thinking. And the ruins are located in the Andes Mountains in Peru, and as you can imagine, the site is high up. Not many travelers usually take the altitude of Machu Picchu seriously, but it is something you have to take very seriously. You are most likely coming from a lower altitude place, so you are not sure how it will affect you. Therefore, together with Machu Travel Peru, we have prepared a small article where we dwell on the question of how high is Machu Picchu.
No matter how fit you are, you don't know how altitude sickness will affect you. You may have run a marathon, done the Inca Trail alternatives, or visited Cusco times back, but that won't matter if you suffer from the effects of the altitude. The archeological site of Machu Picchu is surrounded by a mountainous landscape. Therefore, it is obvious to assume that it is in the middle of the heights. But… How high is Machu Picchu? Everyone knows Machu Picchu, but not many know its sacred location. That is why it is very important to know about the altitude of Machu Picchu and its sacred sites.
All you need to know about how high is Machu Picchu
Machu Picchu Altitude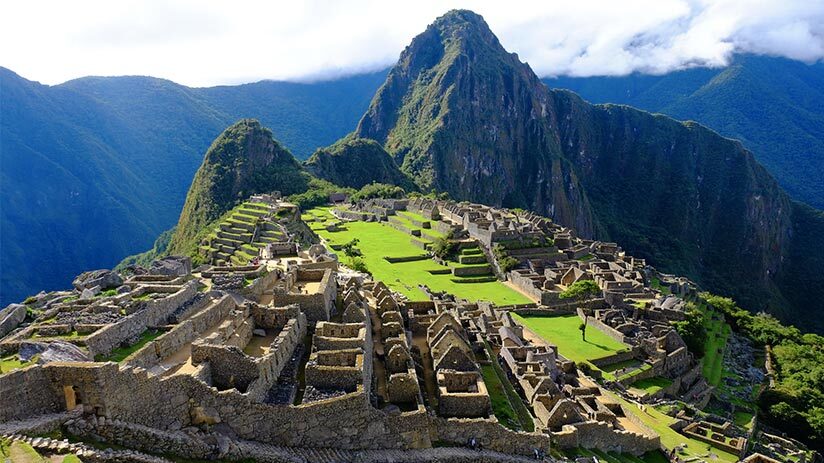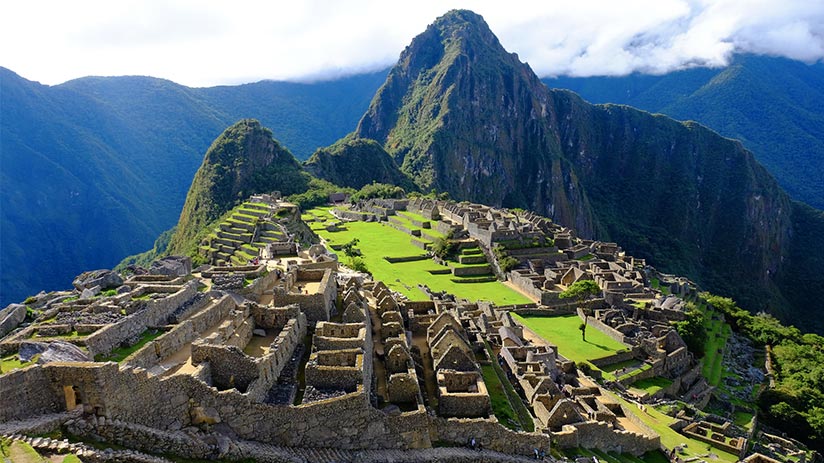 First, how high is Machu Picchu above the sea? If you pay attention to a Machu Picchu map, you will see that the archeological complex of Machu Picchu stands at an elevation of 7,972 feet high. This means that it is located about, 2430 meters above sea level. The altitude of the Inca citadel does not compare with that of the city of Cusco, which is at a much higher altitude. But due to the Machu Picchu pictures and perspectives, the Inca citadel appears to be much higher. But, Why? The citadel is located in the middle of the mountains and can seem much higher than other places around it. But this is due to the steep mountains that are around the Inca site.
The mountains around Machu Picchu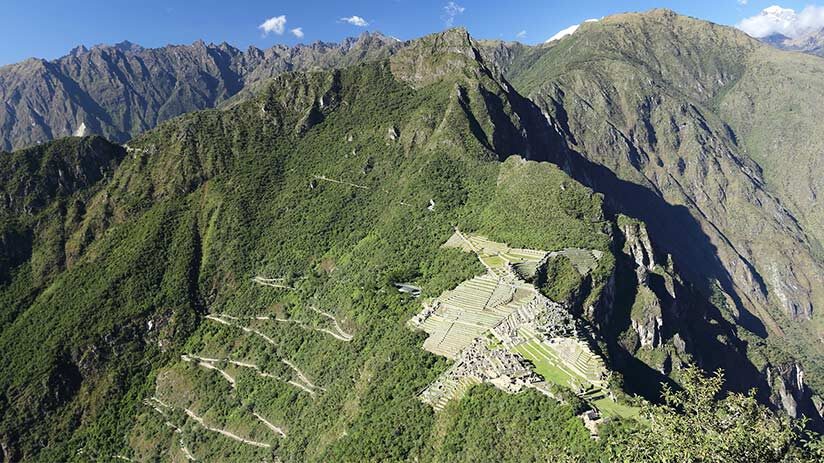 The mountain of Huayna Picchu that is in the background of the citadel can give you a better perspective. This peak is about 8,923 feet high, that is, about 2,720 feet above sea level. Although there is also Machu Picchu Mountain, another of the peaks that offer wonderful views of the site. Both mountains are quite high and can give us an idea about the altitude of Machu Picchu. The two mountains can be climbed on beautiful hiking trails. But these must be reserved in advance next to the entrances to the citadel. The mountain of Machu Picchu is about, 10111 feet high, that is, about 3082 meters above sea level. So it is located about 650 meters above the Inca citadel.
Wiñay Wayna mountain is located southeast of Machu Picchu, with an altitude of 8,654 feet high. Inca agricultural terraces divided into two parts (high and low) are located in its slope. On the side of them, an Inca water channel flows down until the mountain bottom. If you take the Inca Trail, you will see them, just a few meters before you arrive at Machu Picchu citadel.
Cusco altitude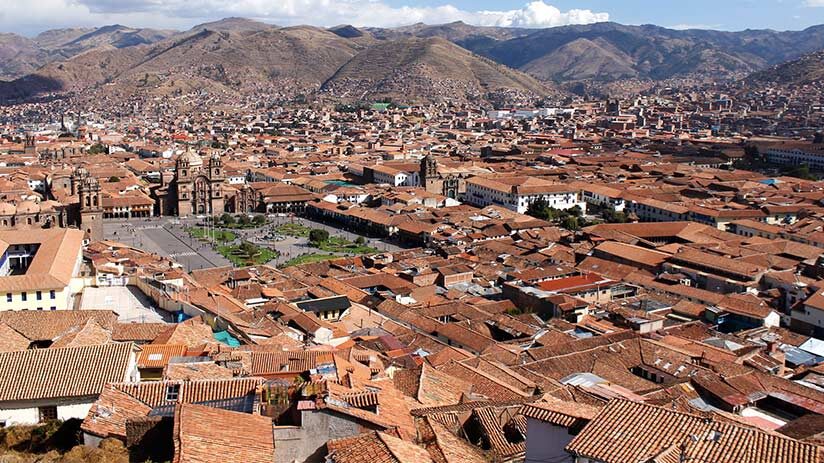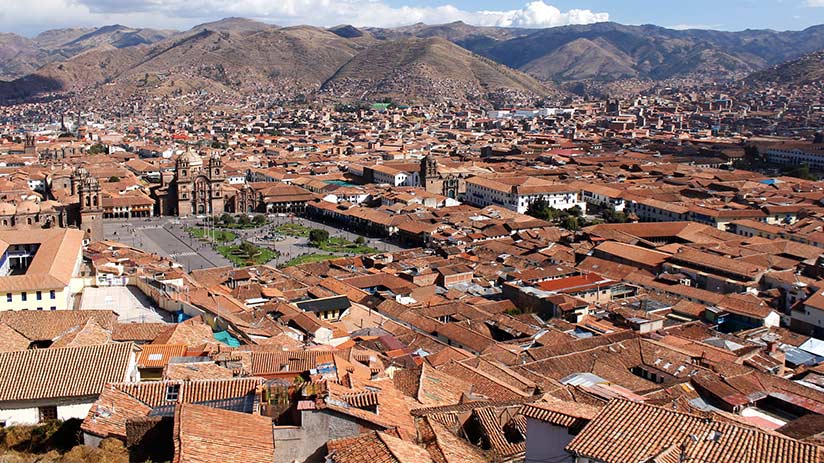 Is Machu Picchu higher than Cusco? To your surprise, Machu Picchu is not higher than the city of Cusco. If you were surprised by how high is Machu Picchu, then you have to wait to get to know Cusco. The city of Cusco is located at an altitude of about, 11152 feet, that is, about 3399 meters above sea level. It is the third-highest city in all of Peru, so it is quite common to feel the effects of altitude sickness on this site. It is in Cusco where most visitors usually feel the unpleasant effects of altitude sickness. Anyone planning to visit Machu Picchu must first pass through the Imperial City of Cusco. And it is necessary to face the high altitude of Cusco before knowing the altitude of Machu Picchu.
Getting to Machu Picchu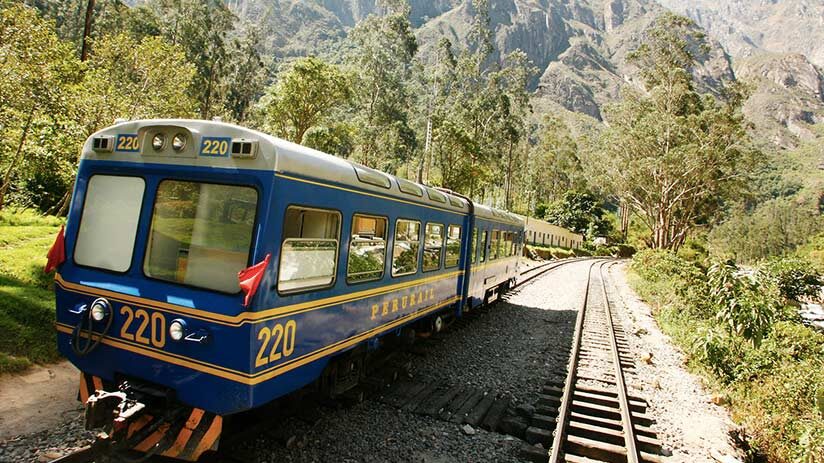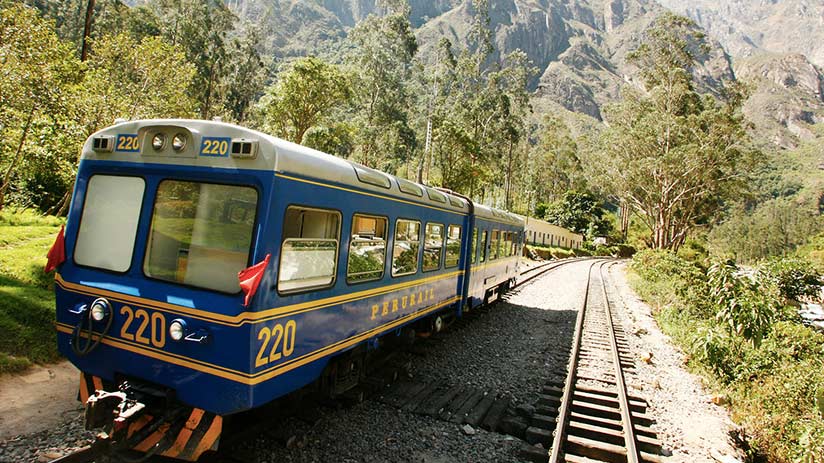 But, if you are asking how to get to Machu Picchu, Cusco will be the start point always. From Cusco, you can begin your journey to Machu Picchu. You can choose to take the wonderful train services tour (Inca Rail and Peru Rail are the two local Rail companies), to do the Inca Jungle (for those people who are adventurers), or opt for the challenging Inca Trail. These are incredible ways to visit the Inca citadel. It is advisable to take a few days to rest before starting your walk, to acclimatize to the altitude. Also, Cusco is a great place to relax and enjoy a rich history and culture. The city is full of great restaurants and bars to keep you busy.
Peru, a mountainous country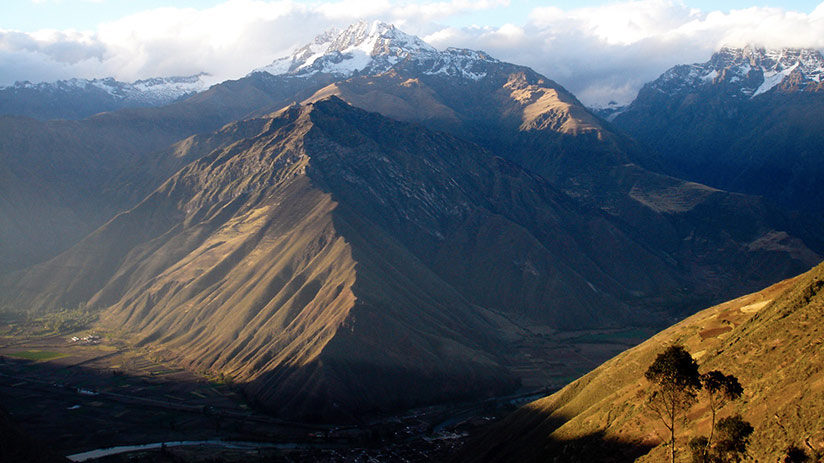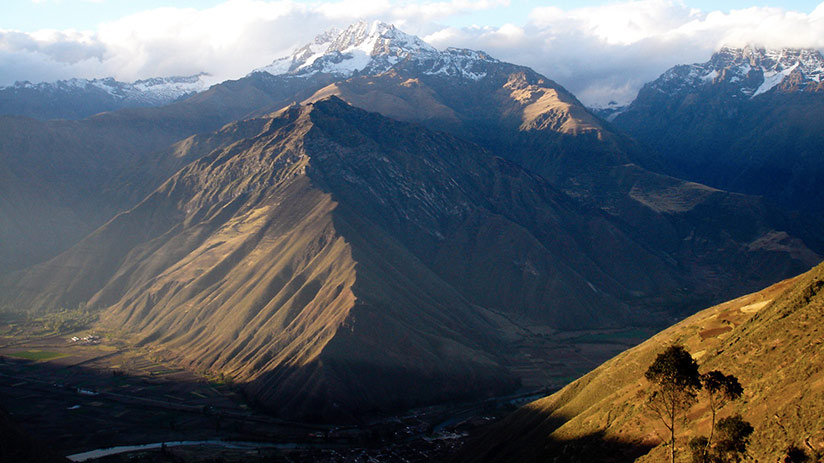 Peru is known for the world's climate synthesis. This is due to its sea, its mountain range, and its jungle. In this form, you can pass from the hot and warm climates of its Amazon area, over 600 ft over sea level (east of Peru) to its dry and cold Andean cities 11,152 ft (Peru center) in a matter of minutes. Unbelievable!
In the same form, the extreme change of climate can feel when you pass from Andean to the Peruvian coast, located 180 ft over sea level. Following, you will have the elevation of main Peruvian cities:
Cusco 11,152 ft.
Puno 12,556 ft.
Arequipa 7,661 ft.
Ayacucho 9,058 ft.
Iquitos 341 ft.
Puerto Maldonado 183 ft.
Lima 228 ft.
Piura: 180 ft.
No matter what part of the Andes you plan to visit, you have to keep in mind the altitude of the place where you will go. Something that you will not be able to avoid seeing are the wonderful steep Andean landscapes and their steep valleys. These landscapes are characteristic of the Peruvian Andes. Despite this, traveling to high places requires a bit of preparation. Especially if you are looking to enjoy the many things to do in Machu Picchu. Because the citadel is precisely in the middle of the heights.
Altitude Sickness, symptoms, and prevention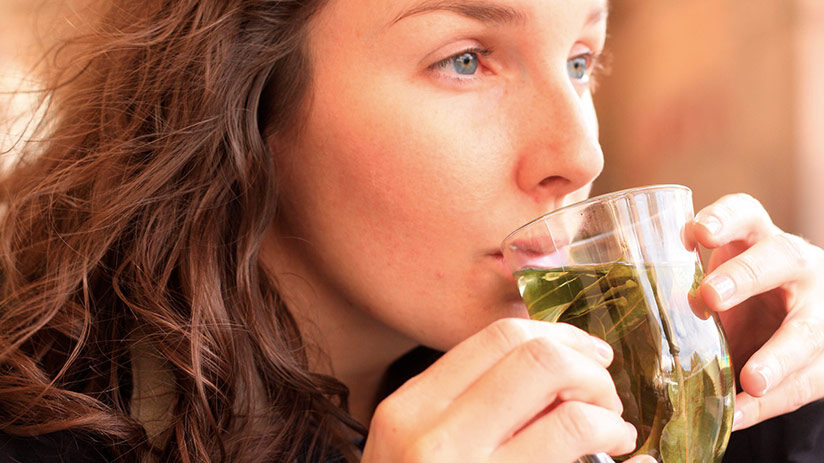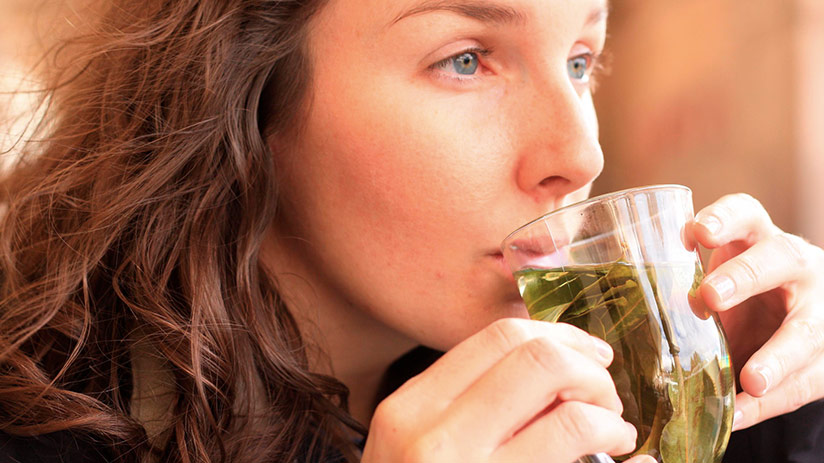 Altitude sickness is a typical malaise that, the majority of visitors who came by first time to Cusco or some altitude city, feel the first days. This is due to the body trying to acclimatize to little oxygen and the cold, dry air of a high-altitude city. Altitude sickness occurs at altitudes above 2,400 meters, where air pressure is lower. This occurs when the body has not had enough time to acclimate to the altitude. It is much more frequent in those people who take flights from low altitude sites to higher altitude sites. If you gradually increase the altitude or live in high-altitude areas, your body acclimatizes and adapts naturally.
But if you don't give your body time to adjust, your body will struggle to get the oxygen it is lacking. Altitude sickness affects people in different ways. Some seem to have no more than a mild headache, while others may have a wide variety of symptoms. It is important to take altitude sickness as a serious issue, and thus you will enjoy the citadel.
Some symptoms of altitude sickness are:
Headache.
Dizziness.
Nausea.
Vomiting.
Fatigue.
Trouble sleeping.
Loss of appetite.
Symptoms usually appear 12 to 24 hours after entering altitude. And they frequently improve a day or two later, when your body adjusts to the change.
Some advice to prevent Altitude Sickness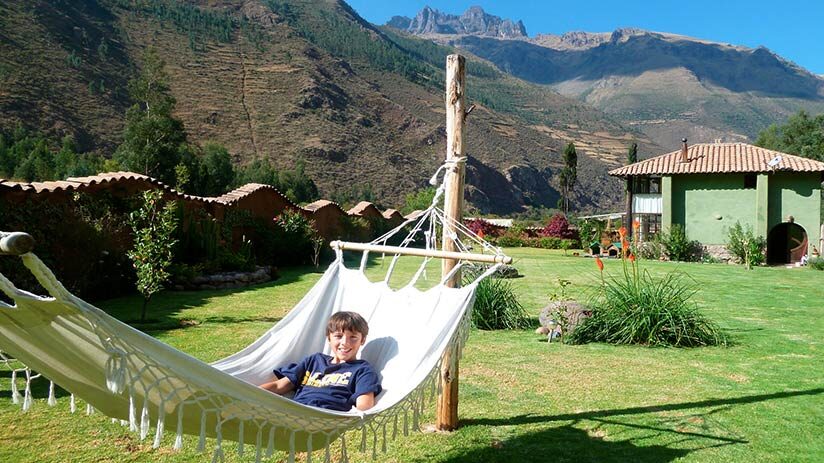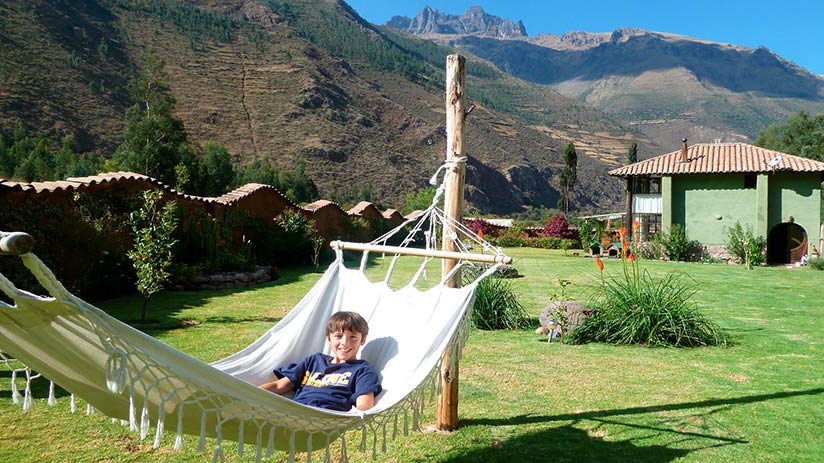 Avoid highly seasoned foods, red meats, and fish the first few days in Cusco is recommended; the digestion is slow in altitude cities. Therefore, eating fresh and light meals (like vegetable dishes, chicken soup, or cream soups) will be perfect during this time.
Our second advice is don't perform demanding physical activities, like run, carry luggage, walk fast, inter alia. Keep calm and take your activities easy.
The third tip is to drink Muña tea after your meals (This is an ancestral plant, used by the Incas, to help digestion) and take a Coca tea, too, whenever you feel tired or agitated. Therefore, following these recommendations, the visitors can be sure that they will enjoy their stay from the first minute of their arrival not only to Machu Picchu or Cusco, if not other famous landmarks in Peru.
A good tip is not to drink too much alcohol for the first few days, as it worsens the effects of the altitude. Wait for your body to acclimate to start thinking about the delicious Pisco Sours.
Preparing for the height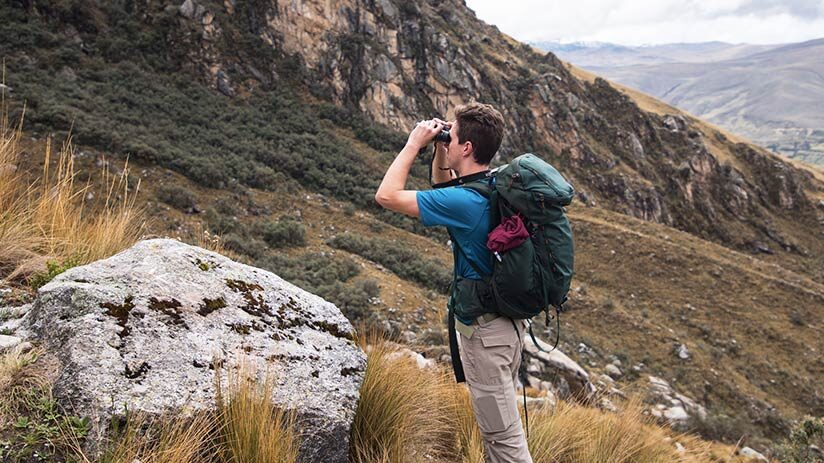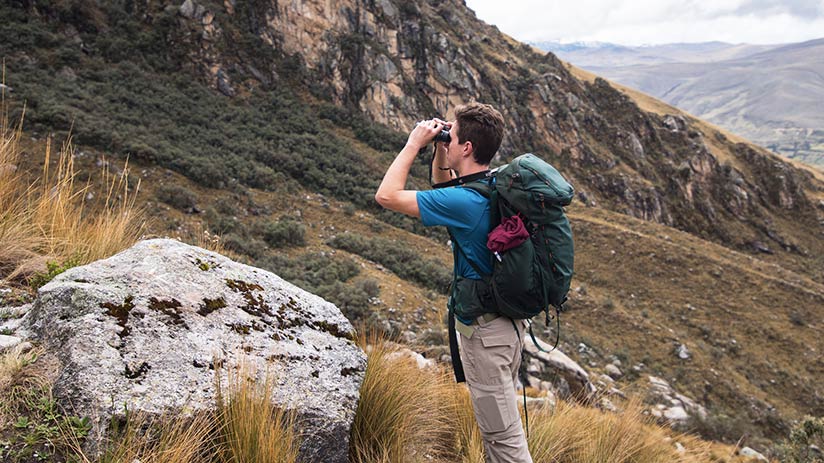 Now that we know how high is Machu Picchu, we are a little more aware of what awaits us in the heights. And for your tour to Machu Picchu, you have to make sure you are prepared.  And is altitude sickness a problem in Machu Picchu? Yes, especially for those travelers who have never been in high-altitude areas. It is essential to consider acclimatization to the altitude as well as a little physical training.
A good idea is to start hiking around your home and train your legs a bit. Training that includes hiking can prepare you for the demanding height of the Inca citadel. But the really important thing is ideal acclimatization. A good way is to take the first days calmly when you arrive in Cusco. If you acclimatize in an ideal way, you will be able to know all the amazing Machu Picchu facts during your tour.
It doesn't matter if you are a physically fit traveler, the effects of altitude sickness can also strike without warning. You can also choose to travel to lower altitude points, such as the Sacred Valley. At lower altitude sites, it can be much easier to acclimatize. Spending some time at the same heights as the citadel will make your body get used to the altitude.
Try to go to gyms in your free time 3 or 6 months before you arrive in Cusco. Try to keep a good fitness, regarding healthy alimentation and good habits, will increase the factors to affront better and quick the altitude sickness.
The climate of the citadel can also be a bit varied and extreme. At one point it may be cold and at another, it may be hot. So when visiting the magical Inca citadel, we recommend bringing a few essentials. Among them, it is a good idea to include a bottle of water, sunscreen, a hat, and a waterproof jacket. More seasoned travelers dress in layers, and as it starts to get warmer, they take off some garments.
What to expect from the height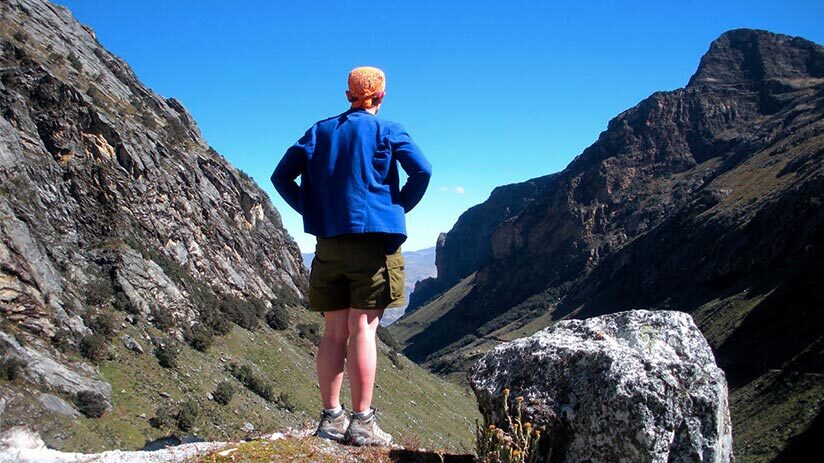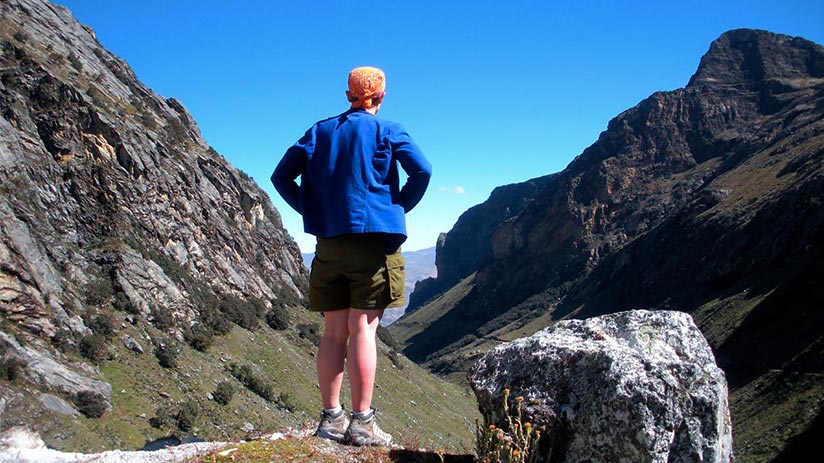 Now that we know how high is Machu Picchu, what can you expect at such heights? Although it does not usually happen to everyone, in the same way, altitude sickness can be present. We hope that this information and tips help with your Machu Picchu tours plans. Viewing all factors of climates and characteristics before your Peru trip will be an important plan of your schedule, always. You already know, keep good feeding habits, do exercises before your trip to Peru and your enjoyment will be 100%.
"NEVER MEASURE THE HEIGHT OF A MOUNTAIN UNTIL YOU REACH THE TOP. THEN YOU WILL SEE HOW LOW IT WAS"
Whether you are looking at Machu Picchu, Peru, or Inca Trail map, to answer the question of how high is Machu Picchu? You have to know that it is not as high as Cusco. However, it is high enough to think about taking precautions for your trip. Take some medicine for altitude from home, it is better to have it than not to have it. It is also advisable to drink plenty of fluids and take it easy the first few days before going to Machu Picchu. A trip to the citadel is one to cross off the travel list. We hope together with the Machu Travel Peru team to have been helpful. If you want to know more about the tours available in the wonderful Inca citadel, we recommend consulting with our team of qualified advisers. They will be happy to help you organize the trip of your dreams.
---