Machu Picchu is the best jewel of Peru! This destination is a source of great pride to Peruvian people since it is one of the fascinating Seven Wonders of the World. Machu Picchu is located within the province of Urubamba in Cusco at 2 430 meters above sea level. This Historical Sanctuary overwhelms with mystery, in fact, archaeologists have not been able to decipher the history and function of this stony city erected by the Incas in a magical geographical area, where the Andean and the Amazon converge. The tourists who visit this Natural Relic get dazzled at all… But how to get to Machu Picchu?
So about how to get to this jewel in the easiest way, if you are those on a limited time crunch, perhaps elderly or even families coming with kids or babies, or you just are from the people who are not looking for challenging adventures instead of that, you prefer softly tours but still captivating, then this post is perfect for you.
When to go to Machu Picchu:
Visiting Machu Picchu is possible all year long. You will find permits/tickets to explore this magical citadel in the morning or afternoon as you desire or based on availability (in case of last minute reservations).
The ruins of Machu Picchu are located in a sub-tropical zone, protected by the snow-capped Salkantay to the south and the snow-capped Veronica to the north. This rugged geography is responsible for a varied climate; ranging from fresh to warm, with sunny and rainy days, depending on the season.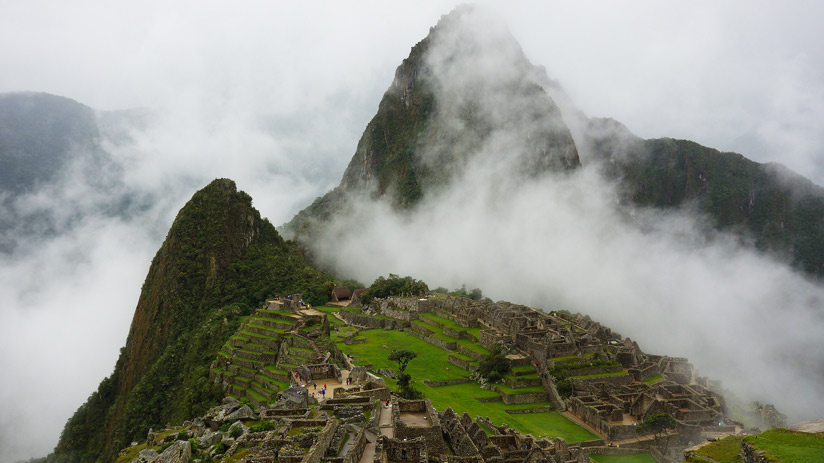 The rainy season is from November to March. And, in spite of the continuous rains, the days are warmer, with temperatures that oscillate between 19 ° C / 66.2 ° F and 21 ° C / 69.8 ° F, and the nights are not as cold as in the dry season.
The dry season is from April to October. Days are warm with an average temperature between 17 ° C / 62.6 ° F and 19 ° C / 66.2 ° F. Flora is presented in its maximum splendor, but usually, there are insects (a good repellent will help you a lot).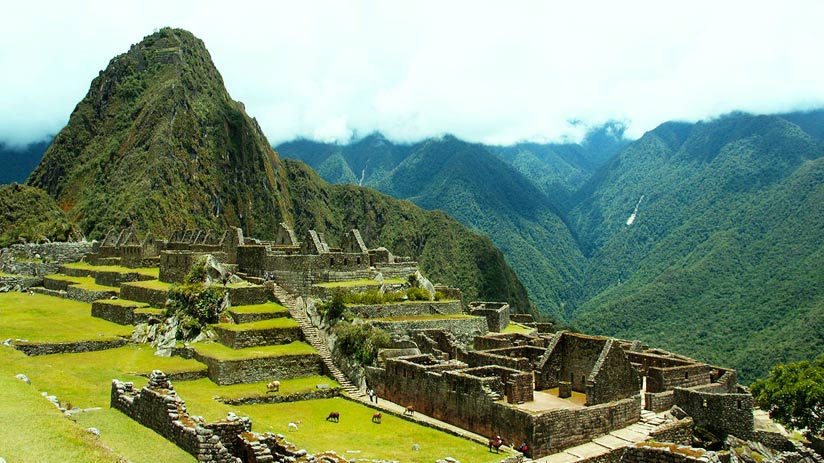 On the other hand, the nights are very cold and it isn't rare that temperatures falling below 0 ° C / 32 ° F especially in June and July. In addition, these months and August are characterized by having the driest climate. There is 95% of no rain, however a slight drizzle can fall, but it would not spoil your day in Machu Picchu.
For many tourists, the dry season is the best, but it is very important to note, as well, this is when there are more visitors.
So if you don't like crowds, September would undoubtedly be the best month to come, since it has spring weather and you will be able to take the most amazing pictures of Machu Picchu.
Getting to Cusco/Sacred Valley before beginning the adventure to Machu Picchu:
To know how to get to Machu Picchu, first, you must take your flight/bus/car and arrive in Cusco.
In case you have an itinerary with more destinations/cities in Peru, great! anyway, ask the experts for better ideas to accommodate the routes properly.
The most recommendable is to spend 1-2 days in nice and cozy accommodation in Cusco and do some tours there before getting in the Historical Sanctuary and enjoy the excursion where you will discover the real meaning of the question what is Machu Picchu and its value for the Inca Empire.
However, if you think the altitude of Cusco city, 3 400 meters above sea level, doesn't suit you well, to spend some days in the Sacred Valley of Cusco (Pisac, Urubamba, or Ollantaytambo towns) will be the solution. Its incredible climate will let you breathe much better and its scenery is perfect to explore, unwind and relax. From the sky high and mountains to the snow-capped peaks in the distance and farmlands, you will be totally enchanted.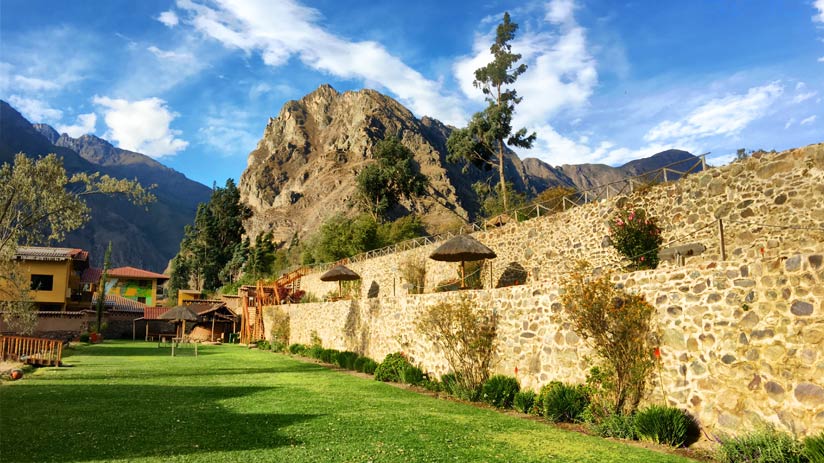 The decision is yours, in both places, Cusco and the Sacred Valley, you will find from cheap to luxurious hotels and you will have options to carry out activities, so review with the experts.
Taking the train to Aguas Calientes – the Machu Picchu town
Here, you are in the foremost part of how to get to Machu Picchu. The easiest way to get in the Wonder is to take the train to Aguas Calientes (the Machu Picchu town) which is located only a few miles from the site.
In the route by train to Machu Picchu, there are two train stations: Poroy station (20-30 minutes from Cusco) and Ollantaytambo station (2 hours from Cusco). Hotels such as Tambo del Inka and Belmond Rio Sagrado located in Urubamba have their own private train station within their property.
Note that the train category of your choice and availability will determine from which station you start your journey. The two train companies are Peru Rail and Inca Rail (you can take a look at their websites and get an idea of the train you like the most). Experts arrange easily and according to your budget the private vehicle or shared transportation that will take you to the train station.
The train journey is very scenic along the way, running right the Vilcanota River in the Sacred Valley and with dramatic canyon walls on either side.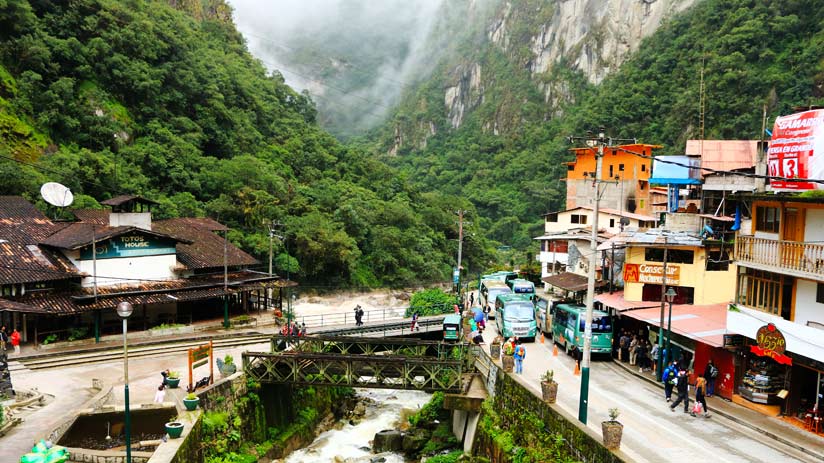 If you would like to spend a night in Aguas Calientes, you can do it, there are many hotels there and marvelous thermal baths open to visitors from 5 am to 8 pm (entrance is PEN 20.00 per person), don't miss out!
Shuttle the bus from Aguas Calientes to Machu Picchu
Now, you are in the last step of how to get to Machu Picchu. Once in Aguas Calientes, it is crucial to take a shuttle bus ride to Machu Picchu. The only local company that operates these buses services which take you to Machu Picchu is Consettur. The trip lasts around 35 minutes.
Consettur buses are all modern and air-conditioned, going up from 05:30 am – 3:30 pm and going down from 06:00 am – 5:30 pm and the frequency they leave is every 10 minutes. At receiving your bus tickets, you won't find a specific time selected on it, you just need to take the bus considering entrance ticket you have for Machu Picchu and the buses schedules to go up and down.
Memorable Machu Picchu
The highlights of your Peru holidays is at this point. After discovering how to get to Machu Picchu in the easiest way, you are ready to fulfill your dream. Begin the adventure richening your knowledge with your Guide help, who will explain to you about the history, theories of Machu Picchu and life of the Incas. After the excursion, you are able to experience this wonder on your own and climbing Huayna Picchu or Machu Picchu Mountain in the case you included one of these mountains in your Machu Picchu entrance ticket. Enjoy a lot and dazzling yourself with the magic this place has!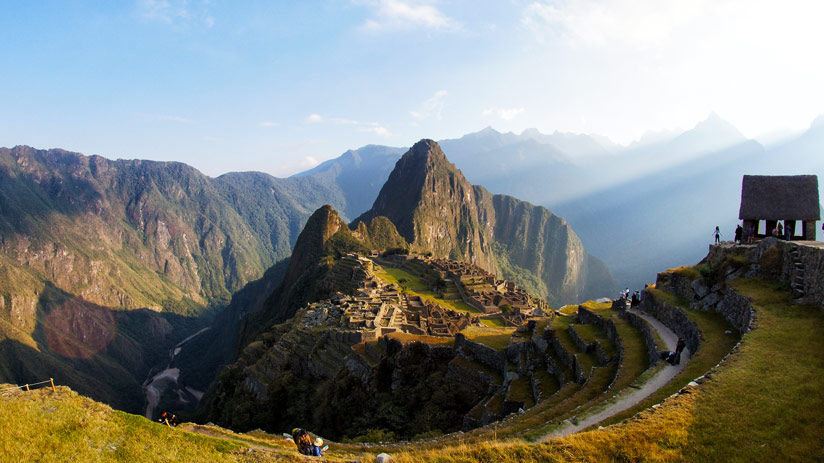 ---