It is no secret to anyone that Machu Picchu is one of the world's new seven wonders, and for this reason, the tourist demand has been increasing last year. Happily, the ways to get to Machu Picchu grew with the demand and now, we have good alternatives to get there. By train, going trekking, even by bus. Adventure, relax or comfort ones. Depending on your budget or your time, you can enjoy the experience to get to Machu Picchu. This Historical Sanctuary is overwhelming with mystery, even archaeologists have not been able to decipher the history and function of this stony city erected by the Incas in a magical geographical area. And for that reason, together with the Machu Travel Peru team, we want to tell you how to get to Machu Picchu.
Everything you need to know about the ways to get to Machu Picchu
Machu Picchu located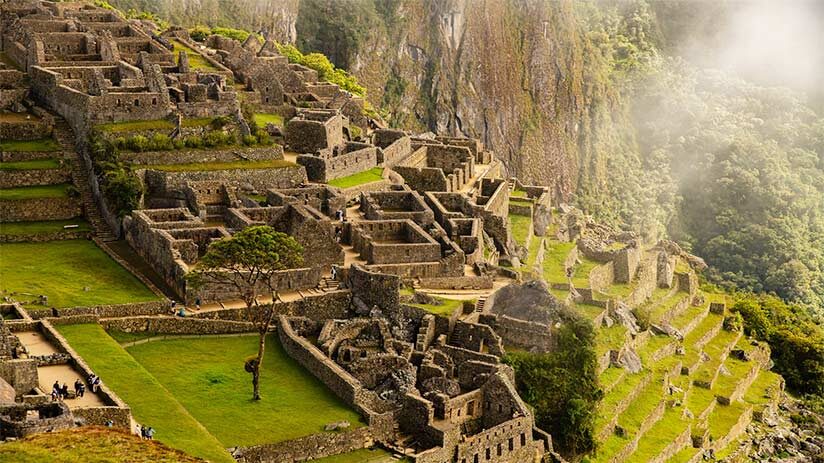 Nowadays, Machu Picchu is one of the world's new seven wonders, and it is not surprising many people want to visit it. But first, you have to know Where is Machu Picchu located. Well, the citadel is located in Machu Picchu district, just over the top of a mountain with a tropical cloud forest, a jungle eye border between the mountains and the Peruvian jungle. To 2430 meters above sea level (Yes, lower than Cusco 3400 m.a.s.l.) In the Urubamba province, Cusco department. Specifically, 75 kilometers at the northwest side of Cusco.
Its inhospitable location made it ideal for not being found by the Spanish invaders in 1533 and continued like this for other years until its discovery. It is known by all that the Spanish destroyed Inca buildings to reuse the stones in colonial constructions such as churches, and mansions, among others. Therefore, when Agustin Lizarraga discovered it in 1902, the citadel was still overgrown with weeds and tall grasses. Nine years later, Hiram Bingham began to clear the site of weeds and make it known to the world.
For this reason, for many years access to this wonder only was by trekking and train, most recently, car access was created to get there. But, don't worry, we will cover each of these three points in this article.
To Cusco, a first stop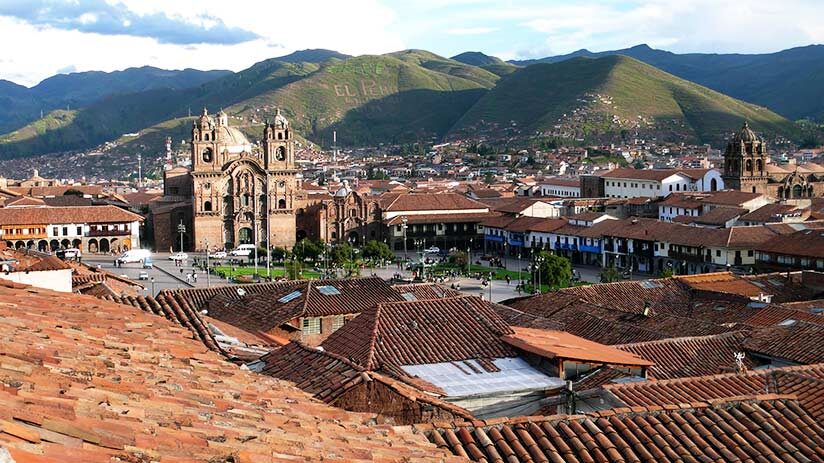 While it is true that Lima, the capital of Peru, has the biggest international airport in the Andean country, there are many Peruvian cities that receive tourists from other parts, like Arequipa, Puerto Maldonado, Puno, and even Loreto. For this reason, we'll describe the most important ways to get to Cusco from these cities. Of course, we have to take into consideration that there is no direct way to get to Machu Picchu, without passing by Cusco. But, why Cusco? Because of this city, there are alternative ways to get to Machu Picchu, and it is an obligatory pass if you want to know the amazing Inca history before taking some Machu Picchu tours and reaching the maximum expression of Inca architecture.
From Lima to Cusco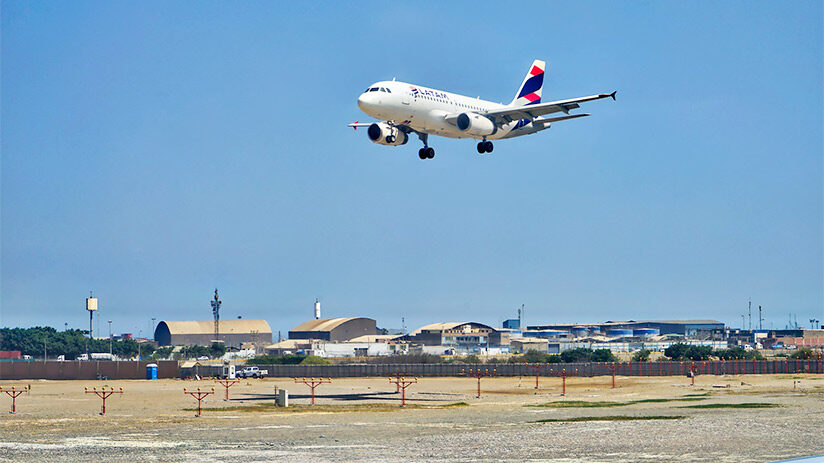 Around 4 million flights every year arrive at Jorge Chavez International Airport. The majority of the passengers come to Peru for only one reason, to visit the ancient Incas citadel. In this form, they have three forms to get to Machu Picchu.
By plane: If you want to travel fast and with total comfort, the planes are for you. Happily, there are many flight companies with competitive prices, the biggest is LATAM, followed by low-cost airlines like Sky Airline, Viva Air, and Jet Smart. All of them have many schedules of departure during the day. The time of flight is approx. 01:45 hrs to Cusco.
By bus: This is the cheapest way to get to Cusco. However, the time of travel is large, and many times, uncomfortable. The most reliable bus companies are Cruz del Sur, Movil tour, Civa, and Tepsa. Usually, these buses depart one day and arrive in Cusco the next day. 23 hours of travel. The bus route passes by the coast and high mountains, with the possibility of seeing beautiful landscapes and views during this bus trip. The time of travel on a bus is approx 23 hours. But, if you don't have enough budget, this can be the best option for you.
By private car: This is the less recommendable option. Despite you having the possibility of managing your stop during the route and enjoying the natural and beautiful Peruvian landscapes, driving on the Peruvian highways is highly risky, taking into account the idiosyncrasy of the Peruvian driver and without knowing the routes and roads very well. The trip lasts approx. 20 to 21 hours and there are few hotels and motels along the route. In recent years, the rent-a-car companies multiplied, you'll find Hertz and Europcar as the most important companies.
From Arequipa to Cusco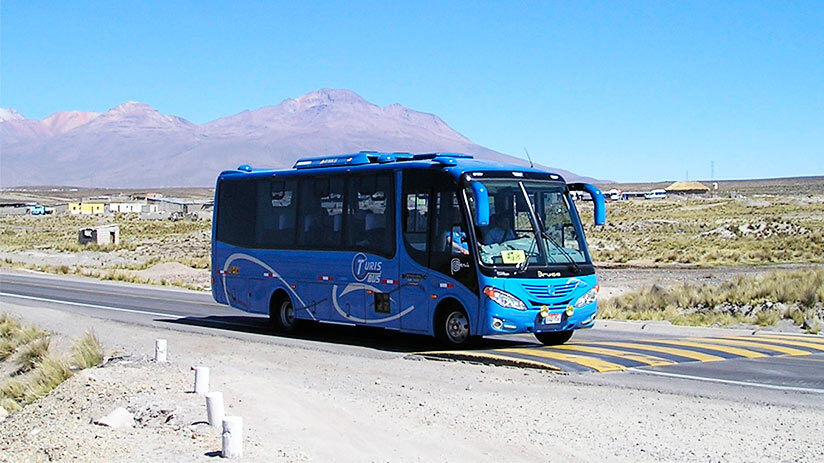 Arequipa is the most important south Peruvian city, it is located south of Cusco, within 514 kilometers of distance. From Arequipa, you can take a plane to Cusco, the flight lasts 45 minutes and there is, at least, one flight per day. The airlines that operate the route are LATAM and Jet Smart. In the case of buses, there are many local bus companies and the previously mentioned ones. They depart at night and arrive in Cusco very early. The bus trip lasts 10 hours.
From Puerto Maldonado to Cusco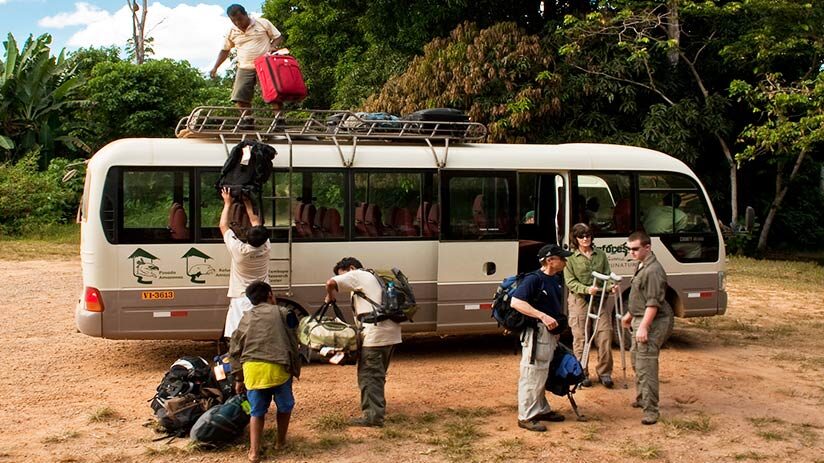 Puerto Maldonado is the most important jungle city in the south of Peru. It is the capital of the Madre de Dios department, and it borders Bolivia and Brazil. Precisely, from this country, many tourists, and visitors get to know the Peruvian Jungle and finally, get to Machu Picchu. There are two forms to get to Cusco from there. One of them is by plane, at this moment only LATAM offers the flight Puerto Maldonado – Cusco with scale in Lima. Of course, traveling to Lima (A city located farther than Cusco) to make only a scale and after flight again to Cusco, is not logical. The second way is by bus, this is the most recommendable, the bus trip lasts 7 hours and the services depart every day approx. 21:00 pm, arriving in Cusco at 04 or 05 am.
From Puno to Cusco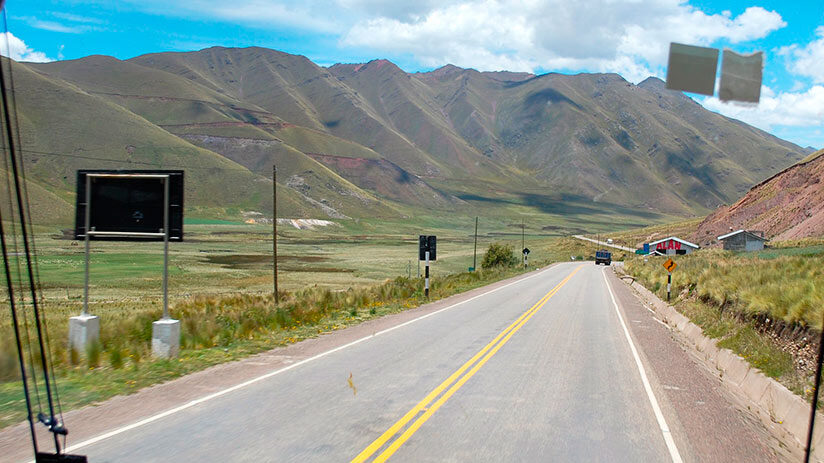 Puno is the city of the amazing Tiahuanaco pre-Inca culture, it is located on the southeast side of Cusco, 387 kilometers in distance. The city is situated at 3810 m.a.s.l. And it is bordered by Bolivia through Lake Titicaca. For this reason, many tourists from Bolivia, Brazil, Paraguay, and even Uruguay and Chile enter Peru by this city. Unfortunately, the only way to get to Cusco from Puno is by bus. (A separate note is that Puno doesn't have an airport. In this sense, if you want to take a flight, you can travel to Juliaca, a city 1 hour from Puno, to take one, the frequency is only one week. The flight trip lasts 45 minutes)
The bus trip lasts 6 hours from Puno to Cusco and the safest bus companies are Cruz del Sur, Tepsa, and Civa. All of them depart from Puno around 22:00 hours and arrive in Cusco at 05:00 am.
Get to know Cusco before going to Machu Picchu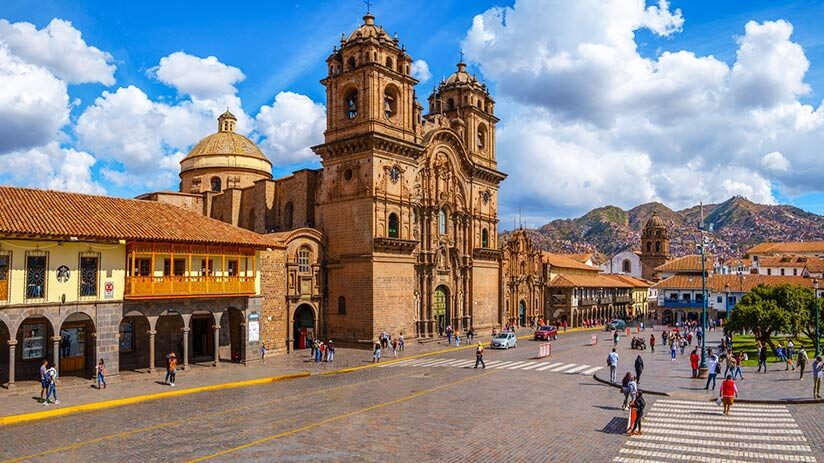 To know how to get to Machu Picchu, you must first take your flight/bus/car and get to Cusco. In case you have an itinerary with more destinations or cities in Peru, great! Anyway, it is a good idea to call in the experts to arrange the routes correctly.
The most recommended thing is to spend 1 to 2 days in a nice and cozy accommodation in Cusco and do some tours there before touring Machu Picchu. Being able to enter the Historical Sanctuary and enjoy the excursion where you will discover the true meaning of the question of what is Machu Picchu and its value to the Inca Empire.
However, if you think that the altitude of the city of Cusco does not suit you, a few days in the Sacred Valley of the Incas (towns of Pisac, Urubamba, or Ollantaytambo) will be a good option. Its incredible climate will allow you to breathe much better and its landscape is perfect for exploring, resting, and relaxing. From high in the sky and mountains to snowy peaks in the distance and farmland, you will be enchanted.
The decision is yours, in both places, Cusco and the Sacred Valley, you will find cheap to luxurious hotels, and you will have options for activities, so check with the experts. A Machu Picchu day trip from Cusco is one of the best ways to get to know the Inca citadel. And a Machu Picchu virtual tour can be an interesting idea to get to know the citadel before embarking on your real adventure.
From Cusco to Aguas Calientes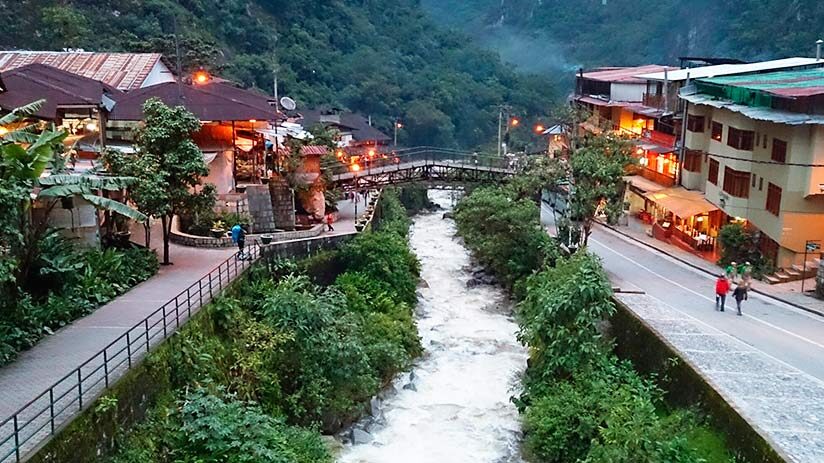 Once in Cusco, we are in the ancient Inca capital, the next step is to see the different options to get to Machu Picchu. Let us remember that, during the Spanish invasion of Cusco, the Incas gradually retreated into the jungle, passing through Ollantaytambo, Machu Picchu, and finally settling in Vilcabamba. The route that they used was through the Qapac Ñam (Their path system that connected all zones of Tawantinsuyo). Nowadays, tourists can enjoy a part of this Qapac Ñam system called the Inca Trail, a trekking route that reaches the famous Incas citadel. But this is not the only one, today you can find other amazing options to get to Machu Picchu, the most common is the train, with two great companies. But, in recent years, the combination of bus and trekking routes is growing in demand. In the lines below, we'll describe each one of these.
By train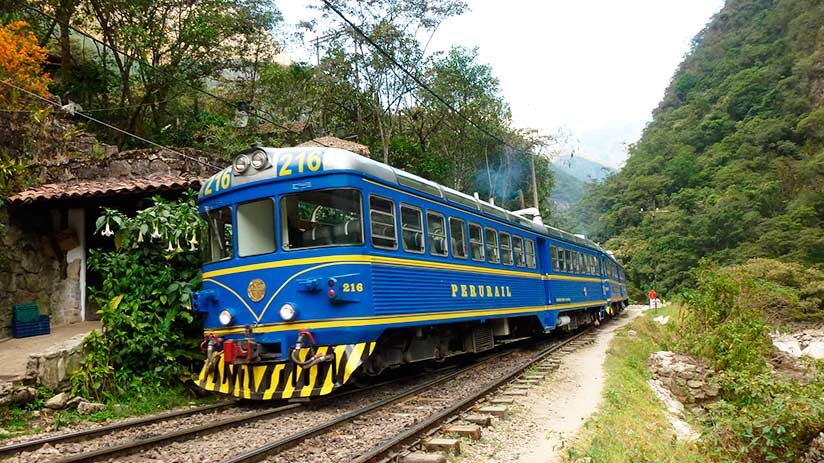 Without a doubt, the train trip to Machu Picchu is a unique experience to travel seeing the different amazing landscapes of Peruvian geography. The pass from Sierra to Jungle (Remember that Machu Picchu is located in the jungle eyebrow) is the best form to know the variety of zones, weather, flora, and fauna of the Cusco zone. Of course, if you have a Machu Picchu map, you can follow the route while traveling calmly on board one of these amazing trains. In Cusco, we have two specialist companies like Peru Rail and Inca Rail. Both have three different services destined for tourists, with all the services that you can imagine like open bars, breakfasts and brunch, live Andean music, and even the possibility of dancing with one of the dancers on board or buying Andean fabrics of Alpaca and Llamas.
San Pedro Train Station: This is the most ancient Cusco train station. It is located just in front of Traditional Market in San Pedro, in the historic center of Cusco. The station is managed by Peru Rail and from this point depart Expedition and Vistadome trains of Peru Rail to the Inca citadel. Both are touristic services and the train trips last 04 hours, approx. to Machu Picchu.
Wanchaq Train Station: This is another train station located in Cusco City (At the end of Sol Avenue, the main street of the city). It is managed by Peru Rail, and it is used by the Andean Explorer train with direction to Puno. Also from this station depart buses of the same train company to Ollantaytambo, to take trains to the citadel, as a part of a service that combines bus and train, called Bimodal. Without mentioning that the Hiram Bingham train (the most exclusive and luxury train to Machu Picchu) departs from this station. Train trips last 06 hours approx. to Machu Picchu.
Poroy Train Station: This train station is located outside of Cusco, 18 kilometers from the city. In the same way, the station is managed by Peru Rail and from this point depart Expedition and Vistadome trains to Machu Picchu. Also the luxury service, Hiram Bingham makes a stop there to pick up passengers. The train services that depart from this station are perfect for these passengers who don't want to spend time and feel dizzy in the stretch from Cusco to Poroy (known for its zigzag climb) Train trips last 04 hours approx. to Machu Picchu.
Ollantaytambo Train Station: Maybe, this is the most famous station for train to Machu Picchu. It is located at the end (North side) of the Sacred Valley, 64 kilometers from Cusco. This train station is used by the two train companies and their respective classes of service, Peru Rail and Inca Rail. The station is located inside Ollantaytambo town, where the visitor can see the amazing fortress and the town, the only one that maintains the Inca structure and lifestyle to this day. Train trips last 02 hours approx. to Machu Picchu from there.
By walking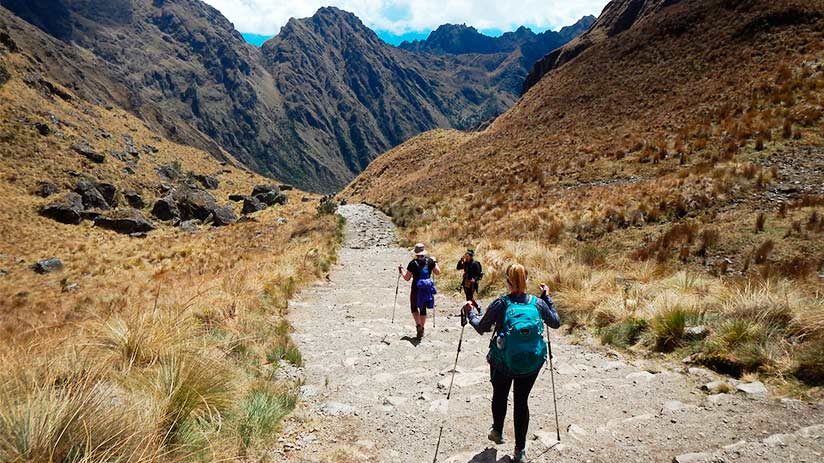 Doing trekking to get to Machu Picchu is one of the best things to do on your Peru vacation. Your effort and perseverance will be rewarded with beautiful landscapes, archaeological zones rarely visited the endemic flora, fauna, and the great Machu Picchu. The Qapac Ñam is an ancient Inca path system that connected all Tawantinsuyo, it was revalued by the Peruvian state. Now, some stretches can be trekked by adventurous souls who want to pay tribute to the Incas, walking over their ancient paths.
Inca Trail: 4 days / 3 nights. This is the most famous and demanded trekking to get to Machu Picchu. Therefore, the Inca trail to Machu Picchu requires an entrance ticket bought 6 months in advance, to respect the carrying capacity of the Inca Trail, 500 tickets per day. Without mention that all these tickets have to be managed through a travel agency. Going trekking without a travel agency is forbidden. The path begins at the 84-km stop in the middle of the rail to Machu Picchu, you have to drop off at this point to begin the trek. The trekking passes by beautiful landscapes, hills over 4224 m.a.s.l. Archaeological sites, and cliffs, to get to Machu Picchu.
Salkantay Trek: 5 days / 4 nights. This is the best alternative for those who want to get to Machu Picchu without Inca Trail. The path begins at the Soraypampa Camp, located in the Mollepata district, and you will pass through Sierra and jungle, and you'll be bordering by the Salkantay snow (6264 m.a.s.l). Glaciers, lagoons, and the flora, and fauna of the place will surprise you. Of course, the path ends at the citadel of Machu Picchu. This trail doesn't require tickets.
Inca Jungle Trek: 4 days / 3 nights. This trek is for most adventurers. Because, during the trek, you'll go trekking, rafting, and even biking. At the same as the Salkantay Trek, you'll feel the experience of passing the Peruvian Sierra to the Jungle, enjoying the beautiful landscapes and the adrenaline of the activities developed there. The high point is called the Abra Málaga (4316 m.a.s.l), where you will begin the biking experience by going down to the Jungle area, continuing with rafting, and trekking. Machu Picchu will be the cherry on the cake on your Peru vacation. This trail doesn't require tickets.
Lares Trek: 4 days / 3 nights. Lares is a community located on the right side of Sacred Valley. To 150 kilometers from Cusco. Hot springs are located there. But the trek begins by car, the transportation will pick you up from Cusco and drop you off in Lares, to enjoy the amazing hot springs. From this point, the trekking will begin bordering glaciers, and lagoons for 3 fantastic days. Finally, the trek will end at the Ollantaytambo train station, where you'll have to take the train heading to Machu Picchu. This trail doesn't require tickets.
By bus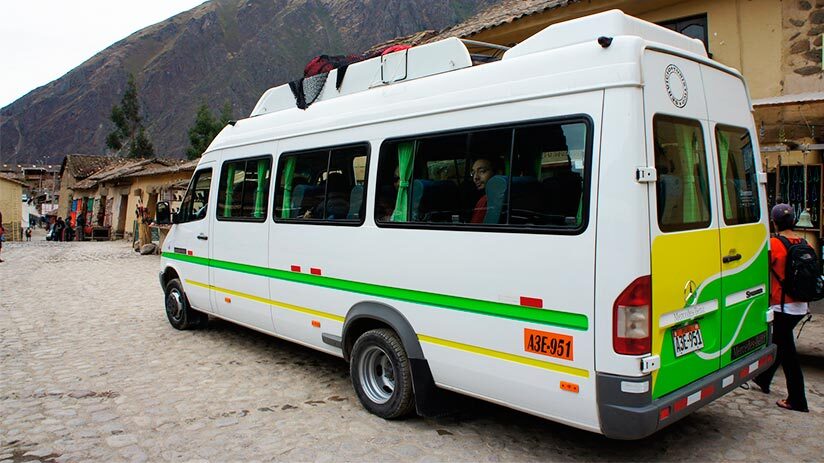 Among the Machu Picchu facts, the car route is the recent alternative to get there. The trip begins in Cusco, transportation will pick you up to go to San Teresa town, (This is a little town located 203 kilometers from Cusco) Once in Santa Teresa town, you can enjoy its hot springs called Cocalmayo, even you can spend a night there, in one of its modern hotels. There you'll find many restaurants, bars, and even discos. The next morning, transportation will pick you up heading to Hidroelectrica Train Station (Hydroelectric) 11 kilometers of distance. From this point, the trek of 03 hours will begin to Machu Picchu town (Aguas Calientes town) Following the train rails. Once arrived at Machu Picchu, you can rest and spend a night there. The next morning, you can take a tour of the world's marvel.
Some parts of the stretch between Cusco to Santa Teresa highway are unpaved. Therefore, it is recommended to take this option only during the dry season. Otherwise, (in the rainy season) you will suffer from transport stagnation due to puddles and mud along the way.
Finally, to Machu Picchu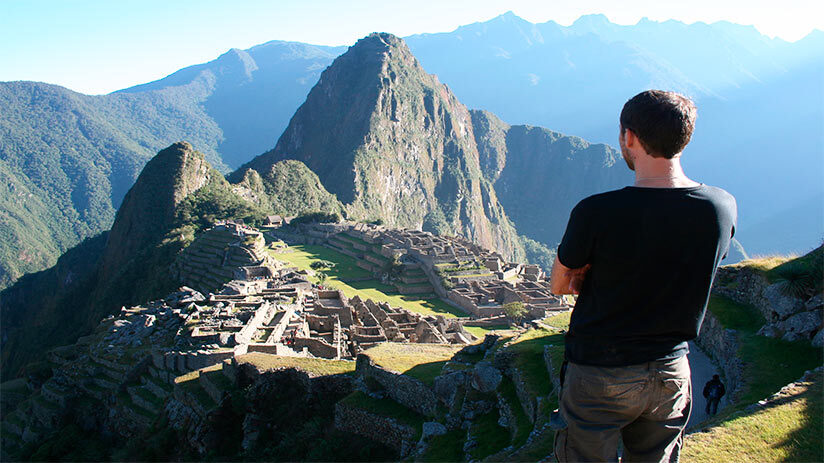 Now you are in the last step of how to get to Machu Picchu. Once in Aguas Calientes, it is essential to take a shuttle bus to Machu Picchu. The only local company that operates these bus services that take you to Machu Picchu is CONSETTUR. The one-way journey takes about 35 minutes.
CONSETTUR buses are all modern and air-conditioned, they go up from 05:30 am to 3:30 pm and go down from 06:00 am to 5:30 pm and the departure frequency is every 10 minutes. So, you don't have to worry about running out of space.
Upon receiving your bus tickets, you will not find a specific time of departure selected in it, you only need to take a bus considering the entrance ticket you have for Machu Picchu and the bus schedules to get on and off. In other words, if your ticket to Machu Picchu allows entering starting at 11 am, you'll have to take the bus 1 hour or 45 minutes before.
Another option is to climb up the mountain to the entrance of the citadel, which may take a while depending on your pace. Usually, 1 hour to go up, and another one to go down. After this, you can fully enjoy your Machu Picchu guided tour, where you will learn some interesting Machu Picchu facts.
Keep in mind that once inside Machu Picchu, you can choose some hiking routes such as the Huayna Picchu trek or the hike to Machu Picchu mountain. Just remember that these require an extra ticket in addition to your entrance to the citadel.
When to go to Machu Picchu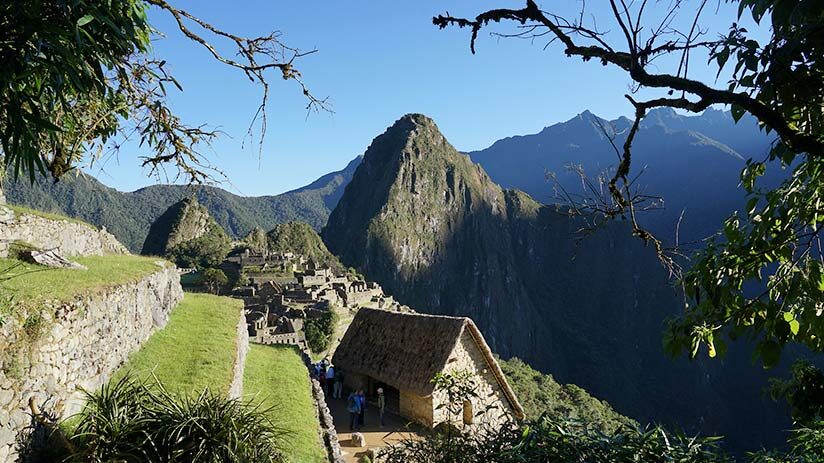 If you are planning a trip to Machu Picchu, you have to know that visiting Machu Picchu is possible throughout the year. You will find permits/tickets to explore this magical citadel in the morning or afternoon as you wish or according to availability (in case of last-minute reservations). Machu Picchu is located in a subtropical area, protected by the Salkantay snow to the south and the Verónica snow to the north. This rugged geography is responsible for a varied climate; ranging from cool to warm, with sunny and rainy days, depending on the season. The climate of the citadel can be divided into two well-marked seasons.
The rainy season is from November to March. And, despite the continuous rains, the days are warmer, with temperatures ranging between 19 ° C / 66.2 ° F and 21 ° C / 69.8 ° F. Also the nights are not as cold as in the dry season.
The dry season runs from April to October. The days are warm, with an average temperature between 17 ° C / 62.6 ° F and 19 ° C / 66.2 ° F. The flora is at its best, but there are usually insects (a good repellent will help you a lot). On the other hand, nights are freezing, and it is not uncommon for temperatures to drop below 0 ° C / 32 ° F, especially in June and July. Besides, these months and August are characterized by having the driest climate. It does not rain at 95%. However, a drizzle may fall, but it will not ruin your day in Machu Picchu.
In conclusion, the best time to get to Machu Picchu will depend on your plans and the time available.
Things to consider before booking your Machu Picchu tour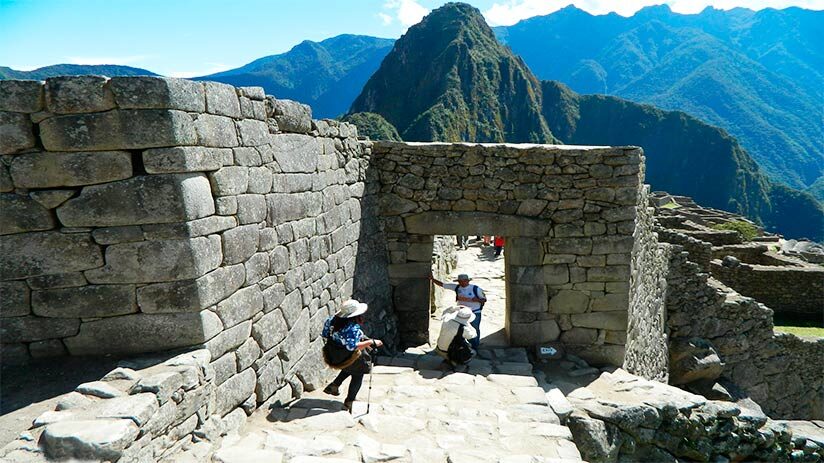 Consider that the temperature in Machu Picchu is usually pleasant. You will not feel too hot or too cold. The minimum temperature is 6 ºC but this is only during the nights in the wintertime and the maximum is 29.5 ºC.
Take layers of clothes with you as maybe during the morning you will be cold but when the sun rises, you will be glad to wear just a t-shirt.
The mosquitoes can also be trouble, so be sure to use an organic repellent, or if you have a light long-sleeve t-shirt take it with you.
Take good walking shoes as the roads can be difficult in certain parts and that will allow you to explore more.
The entrances are sold for different times or shifts during the day, and some turns start very early.
So choose the best suited for you: if you want to avoid the crowds, so you go up during the first schedule. If you, on the other hand, want to have a better view of the mountains around, a later entry would be better.
Also, consider that if you want to visit at 6 am, you should sleep in Aguas Calientes the day before, so you will have the time to take the bus and stay most of your time there.
It's also good to have train tickets reserved beforehand. You can use Inca Rail or Peru Rail. You can also visit their websites and make your reservation.
"TRAVEL. YOUR MONEY WILL RETURN. YOUR TIME WON'T"
As you will see, there are numerous ways to get to Machu Picchu. So, there are no excuses to miss out on this wonderfully unique place on planet earth. We hope together with the travel experts of Machu Travel Peru to have been helpful. Remember, if you want to be able to enjoy the great archaeological complex, it is necessary to book in advance. And for us, it would be a pleasure to help you reserve a place for the trip of your dreams. You can consult with our certified advisors, who will be happy to help you fulfill your plans. Our team will be happy to help you with all the details and reservations. Don't miss out on the magical adventure that is Peru.
---