The archaeological complex is an unparalleled tourist attraction, especially if we say that there is no single way to get there. Those who do not know the citadel have to know that there are several ways to know it. From more adventurous options to totally relaxed and comforting ones. Depending on your budget or your available time, you can enjoy incredible landscapes full of magic. This Historical Sanctuary is overwhelming with mystery, even archaeologists have not been able to decipher the history and function of this stony city erected by the Incas in a magical geographical area. And for that reason, together with the Machu Travel Peru team, we want to tell you how to get to Machu Picchu.
Throughout the area, you will find how two of the country's native environments combine to give life to this imposing destination. You will be able to appreciate a place surrounded by mountains and cloud forests almost bordering the Peruvian jungle. The combination of landscapes and history that surrounds the archaeological complex makes this one of the best attractions in Peru. All those travelers eager to start their Machu Picchu tours can count on us for all their plans. Therefore, together with our team, we have prepared a small article on the best ways to get to Machu Picchu.
Everything you need to know about the ways to get to Machu Picchu
THINGS TO CONSIDER BEFORE BOOKING YOUR MACHU PICCHU TOUR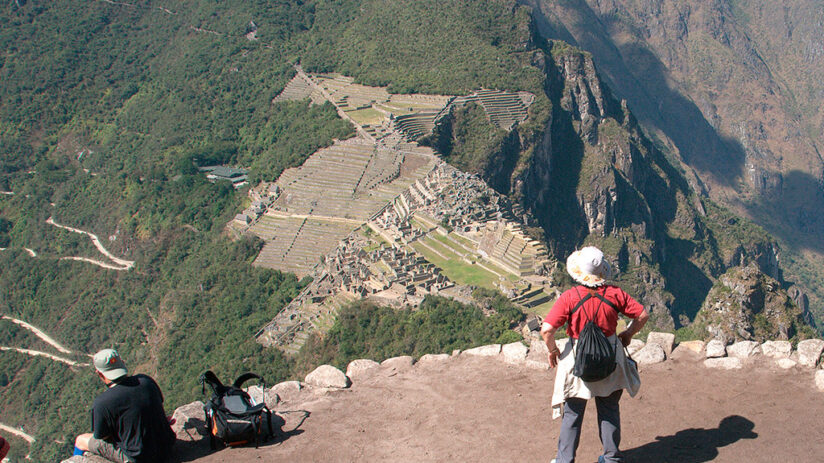 Consider that the temperature in Machu Picchu is usually pleasant. You will not feel too hot or too cold. The minimum temperature is 6 ºC but this is only during the nights in the wintertime and the maximum is 29.5 ºC. Take layers of clothes with you as maybe during the morning you will be cold but when the sun rises, you will be glad to wear just a t-shirt. The mosquitoes can also be trouble, so be sure to use an organic repellent, or if you have a light long-sleeve t-shirt take it with you. Take good walking shoes as the roads can be difficult in certain parts and that will allow you to explore more.
Regarding the entrances, be sure to buy your Machu Picchu tickets in advance. You can do it easily on the governmental web: www.machupicchu.gob.pe. The entrances are sold for different times or shifts during the day, and some of the turns start very early. So choose the best suited for you: if you want to avoid the crowds, so you go up during the first schedule. If you, on the other hand, want to have a better view of the mountains around, a later entry would be better. Also, consider that if you want to visit at 6 am, you should sleep in Aguas Calientes the day before so you will have the time to take the bus and stay most of your time there.
It's also good to have train tickets reserved beforehand. You can use Inca Rail or Peru Rail. You can also visit their websites and make your reservation.
WHEN TO GO TO MACHU PICCHU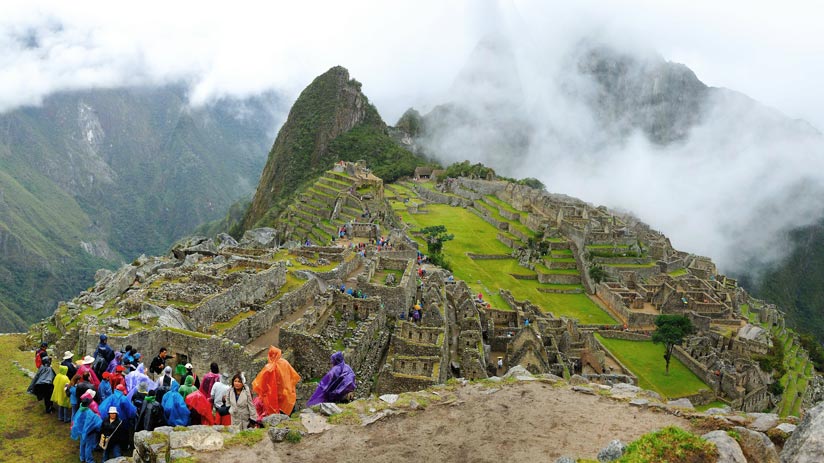 Visiting Machu Picchu is possible throughout the year. You will find permits/tickets to explore this magical citadel in the morning or afternoon as you wish or according to availability (in case of last-minute reservations). Machu Picchu is located in a subtropical area, protected by the Salkantay snow to the south and the Verónica snow to the north. This rugged geography is responsible for a varied climate; ranging from cool to warm, with sunny and rainy days, depending on the season. The climate of the citadel can be divided into two well-marked seasons.
The rainy season is from November to March. And, despite the continuous rains, the days are warmer, with temperatures ranging between 19 ° C / 66.2 ° F and 21 ° C / 69.8 ° F. Also the nights are not as cold as in the dry season.
The dry season runs from April to October. The days are warm with an average temperature between 17 ° C / 62.6 ° F and 19 ° C / 66.2 ° F. The flora is at its best, but there are usually insects (a good repellent will help you a lot). On the other hand, nights are freezing, and it is not uncommon for temperatures to drop below 0 ° C / 32 ° F, especially in June and July. Besides, these months and August are characterized by having the driest climate. It does not rain 95%, however, a drizzle may fall, but it will not ruin your day in Machu Picchu.
In conclusion, the best time to get to Machu Picchu will depend on your plans and the time available.
GET TO KNOW CUSCO BEFORE GOING TO MACHU PICCHU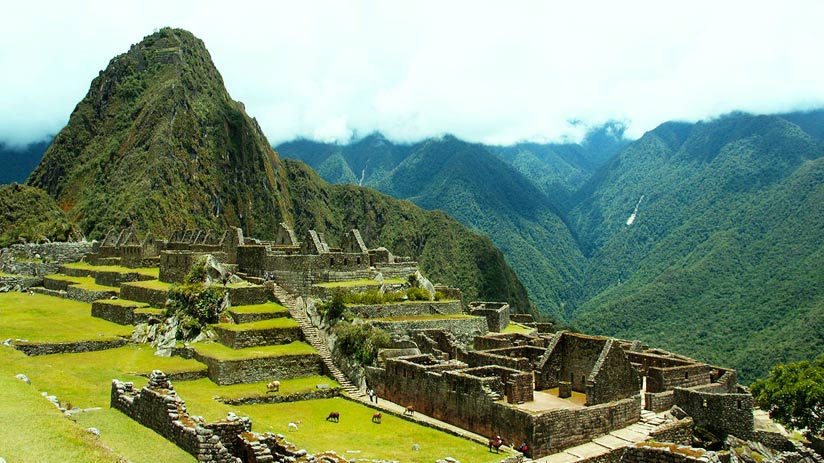 To know how to get to Machu Picchu, you must first take your flight/bus/car and get to Cusco. In case you have an itinerary with more destinations or cities in Peru, great! Anyway, it is a good idea to call in the experts to arrange the routes correctly.
The most recommended thing is to spend 1 to 2 days in a nice and cozy accommodation in Cusco and do some tours there before touring Machu Picchu. Being able to enter the Historical Sanctuary and enjoy the excursion where you will discover the true meaning of the question of what is Machu Picchu and its value for the Inca Empire.
However, if you think that the altitude of the city of Cusco does not suit you, a few days in the Sacred Valley of the Incas (towns of Pisac, Urubamba, or Ollantaytambo) will be a good option. Its incredible climate will allow you to breathe much better and its landscape is perfect for exploring, resting, and relaxing. From high in the sky and mountains to snowy peaks in the distance and farmland, you will be enchanted.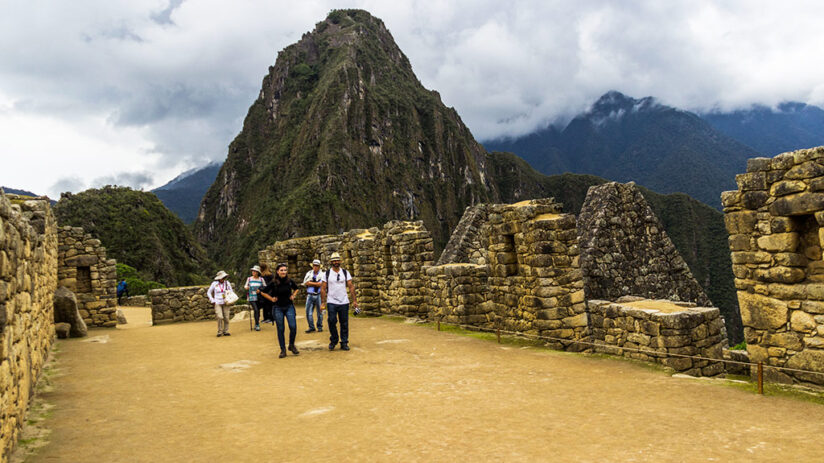 The decision is yours, in both places, Cusco and the Sacred Valley, you will find cheap to luxurious hotels and you will have options for activities, so check with the experts. A Machu Picchu day trip from Cusco is one of the best ways to get to know the Inca citadel. And a Machu Picchu virtual tour can be an interesting idea to get to know the citadel before embarking on your real adventure.
TAKING THE TRAIN TO AGUAS CALIENTES – THE TOWN OF MACHU PICCHU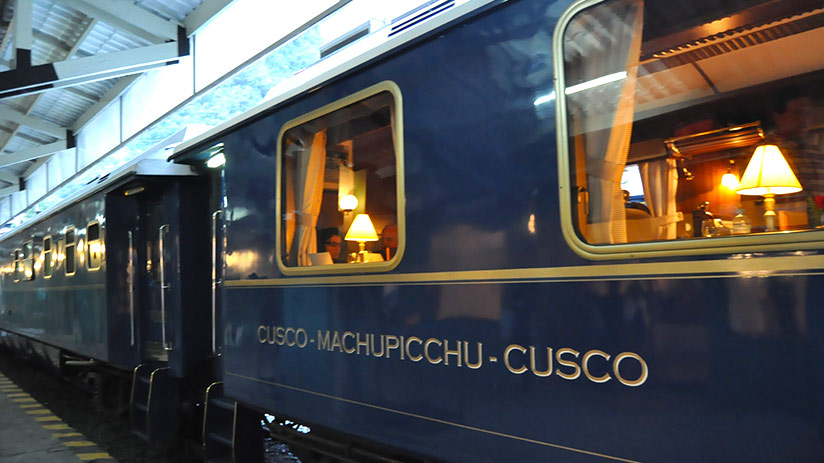 Here, you are in the main part of how to get to Machu Picchu. One of the ways to enter the Inca citadel is to take the train to Aguas Calientes (the city of Machu Picchu) which is only a few kilometers from the site. If you are going to take the train to Machu Picchu, you should know there are two train stations:
Poroy station (20-30 minutes from Cusco) and Ollantaytambo station (2 hours from Cusco).
Hotels like Tambo del Inka and Belmond Rio Sagrado are located in Urubamba and have their private train station on their property. Please note that the train category you choose and availability will determine from which station your journey will begin.
The two available train companies are Peru Rail and Inca Rail (you can take a look at their websites and get an idea of ​​which train you like best). If you are going to take the different tours in Peru, the experts will manage in a simple way and according to your budget the type of vehicle that will take you to the train station. The train ride is very scenic along the way, it crosses the Vilcanota River in the Sacred Valley where you can see spectacular canyon walls on both sides.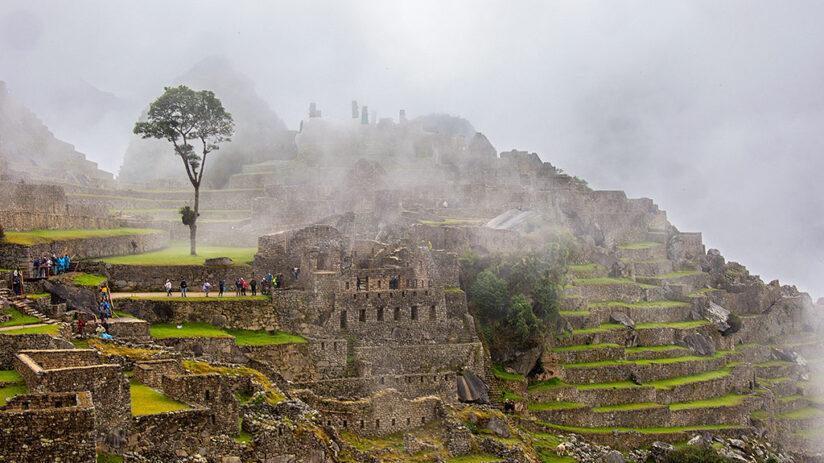 If you want to spend a night in Aguas Calientes, you can. There are numerous hotels there and wonderful thermal baths open to visitors from 5 am to 8 pm (admission costs PEN 20.00 per person), don't miss it!
TRANSFER OF THE BUS FROM AGUAS CALIENTES TO MACHU PICCHU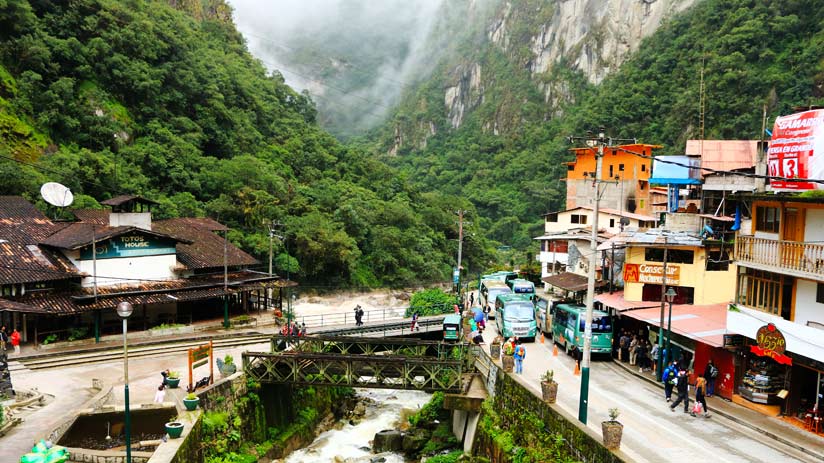 Now you are in the last step of how to get to Machu Picchu. Once in Aguas Calientes, it is essential to take a shuttle bus to Machu Picchu. The only local company that operates these bus services that take you to Machu Picchu is Consettur. The journey takes about 35 minutes.
Consettur buses are all modern and air-conditioned, they go up from 05:30 am to 3:30 pm and go down from 06:00 am to 5:30 pm and the departure frequency is every 10 minutes.
Upon receiving your bus tickets, you will not find a specific time selected in it, you only need to take the bus considering the entrance ticket you have for Machu Picchu and the bus schedules to get on and off.
Another option is to walk to the entrance of the citadel, which may take a while depending on your pace. After this, you can fully enjoy your Machu Picchu guided tour where you will learn some interesting Machu Picchu facts.
Keep in mind that once inside Machu Picchu, you can choose some hiking routes such as the Huayna Picchu trek or the hike to Machu Picchu mountain. Just remember that these require an extra ticket in addition to your entrance to the citadel.
THE INCA TRAIL
Just as the train to Machu Picchu is one of the most comfortable and relaxed options, there are also other much more adventurous ways. The Inca Trail is a journey known to many. It is one of the most popular hiking trails among tourists. Considered one of the best tours to Machu Picchu available. Those who dare to experience it will be able to enjoy how the ancient Incas made their way to the citadel. Normally, it lasts 4 days and 3 nights, but there is another variant that starts later and it is only 2 days. If you have enough time, you cannot miss this wonderful experience.
The Inca Trail to Machu Picchu includes the trek itself, camping equipment, guide, three meals, entrance to Machu Picchu, and transportation back to Cusco. For those who wish, they can have some additional amenities for an extra price. Keep in mind that this route is highly demanded by tourists, so it is advisable to book your ticket months in advance. Get ready to wake up to landscapes where green dominates and the skies have no limits. The Inca Trail could be considered one of the best ways to get to know the Machu Picchu map and its surroundings in depth.
THE SALKANTAY TREK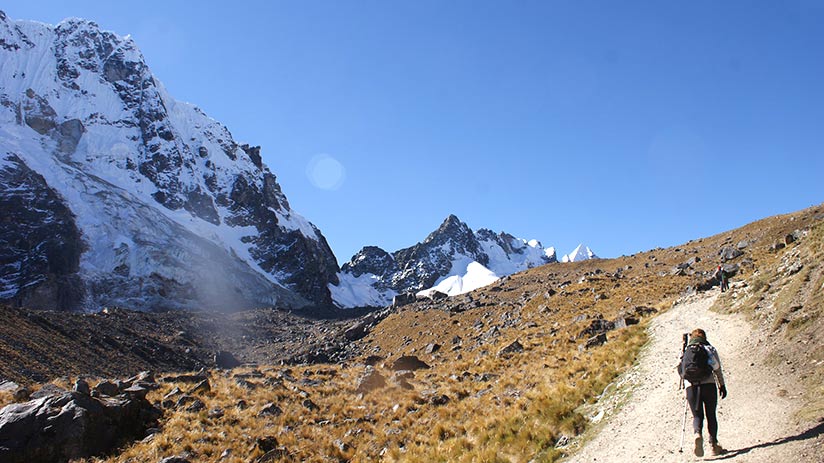 The Salkantay Trek is an excellent option for those looking for something even more challenging than the Inca Trail. It is a less popular but much cheaper alternative. It is the best way to get to Machu Picchu by including an experience similar to the Inca Trail but with much more variety of scenarios. From tropical areas to snowy peaks, a wide variety of landscapes are incredible to behold. It is approximately 55 kilometers long and its highest point is 4600 meters above sea level.
This trek, unlike the Inca Trail, has no limitations on permits, so it is possible to reserve it just a few days in advance. It is a great option if you no longer find permits for the Inca Trail. This incredible experience lasts approximately 5 days and 4 nights. Unlike other routes, this one ends in Aguas Calientes. One of the best tours in Peru, especially if you are the adventurous type.
INCA JUNGLE TREK TO MACHU PICCHU
For those who are not necessarily looking for a hiking trail but want an adventure like no other, this is an excellent option. It is the best way to get to Machu Picchu by having endless activities for people with an eye on an adventure. This hike begins by climbing to the top of Abra Málaga, which is 4316 meters above sea level. There you will put on your protective gear and ride a mountain bike on 2 kilometers of winding roads. You can also experience rafting, zip-lining, and other adrenaline-pumping activities. If you are planning a trip to Machu Picchu, this adventure-filled trek will leave you speechless.
"TRAVEL. YOUR MONEY WILL RETURN. YOUR TIME WON'T."
As you will see, there are numerous ways to get to Machu Picchu. So there are no excuses to miss out on this wonderfully unique place on planet earth. We hope together with the travel experts of Machu Travel Peru to have been helpful. Remember, if you want to be able to enjoy the great archaeological complex, it is necessary to book in advance. And for us, it would be a pleasure to help you reserve a place for the trip of your dreams. You can consult with our certified advisors, who will be happy to help you fulfill your plans. Our team will be happy to help you with all the details and reservations. Don't miss out on the magical adventure that is Peru.
---