The Inca Trail is one of the most famous hikes in South America if not the world, four days of trekking up high passes and back down again before arriving at the Inca citadel of Machu Picchu, not advised for the faint of heart, the going can sometimes be tough, testing even the fittest of people, but the reward is worth the pain and energy needed to finish this epic feat of stamina. On the trail you will pass Inca ruins built many centuries ago, walk up to Dead Women´s pass over 4000 meters above sea level testing both mental and physical capabilities, walk through cloud forests that will take your breath away and see an array of beautiful vegetation displaying colors that need to be seen to be believed. Nights will be spent in scenic valleys surrounded by spectacular mountain peaks, by the campfire reliving your day with newfound friends. Meals are prepared by your very own trail chef and are hearty to say the least. Normally meals consist of soup, main meal and desert guaranteed to fill the biggest of stomachs. In the morning you will be served a big breakfast so you will be ready for your day of trekking. In the afternoon on arrival into your campsite your tent will be ready and waiting for a well-earned rest, in the morning when you awake a bowl of fresh water will be waiting by the door of your tent to freshen up and don't forget to fill your water bottle before you set off.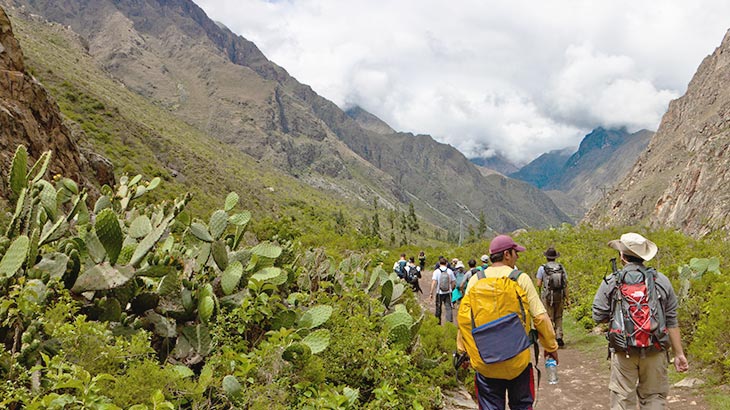 You should start preparing early for hiking the Inca Trail, walking is a good idea to improve your physical strength, try to walk every day and try and walk with a pack on your back, if at all possible walk somewhere with hills, to get some ideal of what the Inca Trail will be like. Shoes are very important, try many different shoes, walk around the store, have someone fit you that knows about hiking after you purchase your hiking boots make sure to break them in wearing them on your daily walks and a good tip is to wear two pairs of sock as this prevent rubbing and blisters. Also make sure that they are waterproof as you do not want your feet to get wet during the hike especially in the rainy season which is from November to April.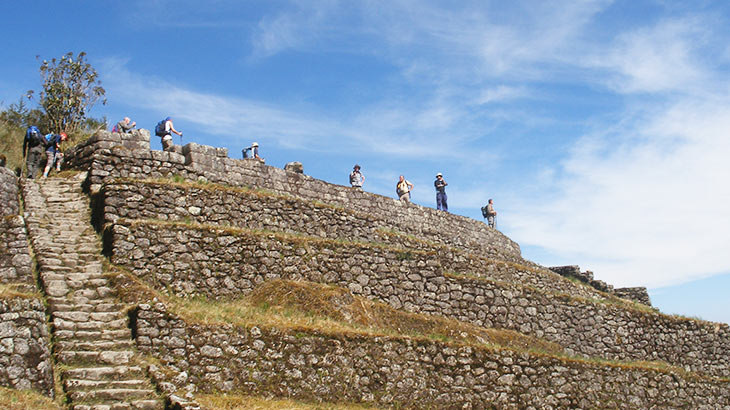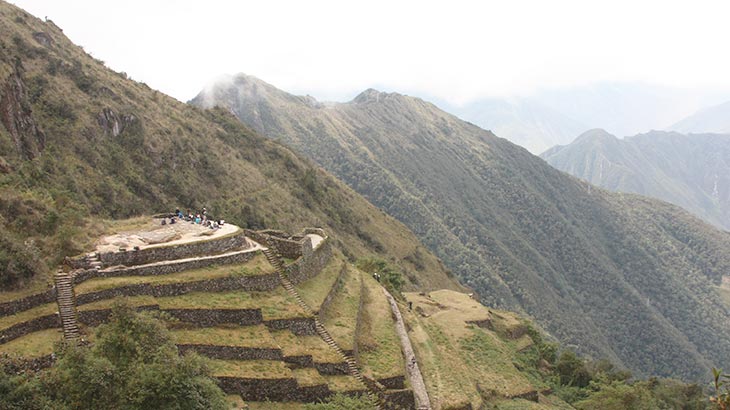 It is also important to think about what season you want to hike the Inca Trail, as November to April is considered rainy season you may get wet on the trail, but in the rainy season there are less people so the trail is less crowded and therefore you will be able to enjoy the ruins along the way without the crowds. The pace is slower and once you arrive into Machu Picchu you will experience the ancient city without the hordes that go in the dry season. The downside of the wet season is that you will get wet and you will need to take wet weather gear and a change of shoes. The popular dry season is from May to October is crowded but it doesn't rain and if you go just after the rainy season the trail is very green and the flowers are in bloom which adds to the magic of the trail. The downside in the dry season is that you need to book months in advance as spaces fill very quickly as the government of Peru only allows a certain number of trekkers daily.
Always allow a few days before you hike in Cusco to prepare your body to the altitude. On arrival into Cusco remember to rest and drink plenty of clean water, this seems to help with the altitude. Don't overdo it on the first day, you may also want to consider the many tours in and around Cusco before or after your Inca Trail to take advantage of your free time there.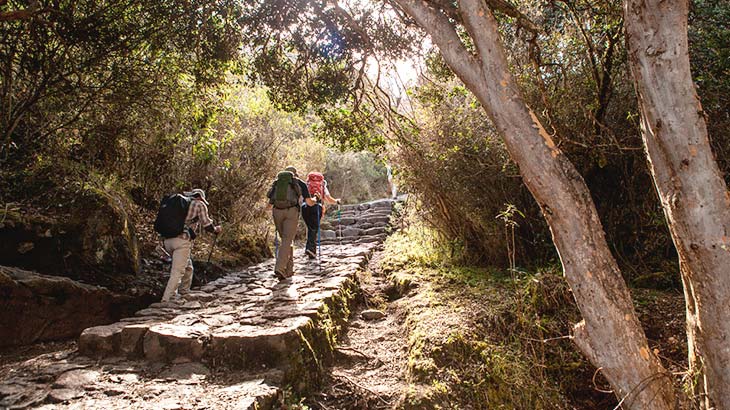 On the trial you will be allocated five kilos for your personal items, the Peruvian porters will be carrying this for you, so keep in mind that you will need to bring essentials only, generally you will be supplied with a sleeping bag, which the porters carry also, so think carefully when you are packing for the Inca Trail, some people bring their own sleeping bags from home and their own sleep sheet to put inside their sleeping bag.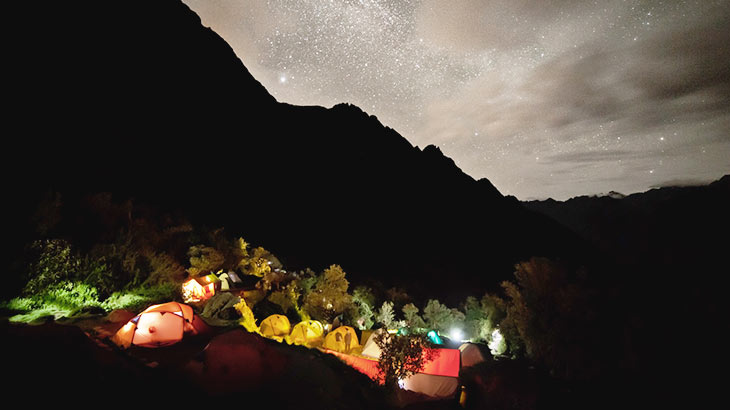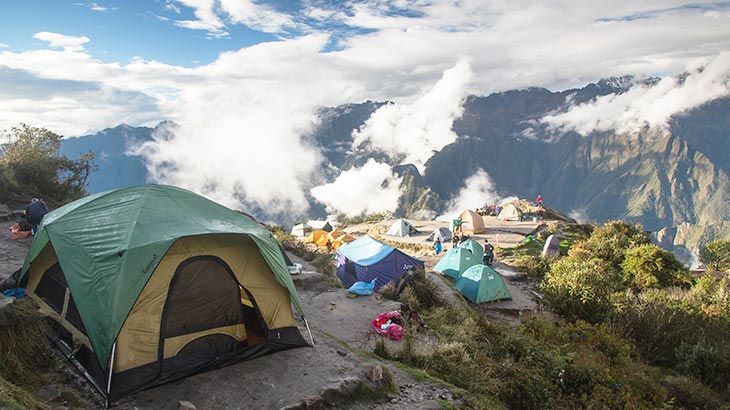 Clothing is also an important consideration, remembering that the nights and morning can get very cold, a good fleece is essential to keep you warm and you may want to consider sleeping in it on also. By the middle of the day the sun can get very warm and when walking you will get hot, so dressing in layers is advised. Never forget the importance of a good hat, you will need it for protection from the sun and a good raincoat is essential also. Take enough warm dry socks to last you the entire trek, this is will help with your comfort on the trail.
For the personal care items don't forget your sunscreen, cream for sunburn and insect repellent these are all essential.
Just a few tips to prepare for the Inca Trail, but most of all just enjoy the magnificent mountains and beautiful scenery for a once in a lifetime experience.
---