The Inca Trail is one of the most famous treks in South America, if not the world. On this four-day hike, you will cross high passes and enchanting landscapes before reaching the Inca citadel of Machu Picchu. It is not recommended for the faint of heart, as the path can sometimes be very difficult. This route puts even the fittest and most experienced people to the test due to the heights. But the payoff is worth the pain and energy it takes to finish this epic feat of endurance. On the trail, you will pass the Inca ruins built many centuries ago. And for that reason, together with Machu Travel Peru, we have prepared a small article about how to prepare for the Inca Trail.
Everything you need to know to prepare for the Inca Trail
ABOUT THE INCA TRAIL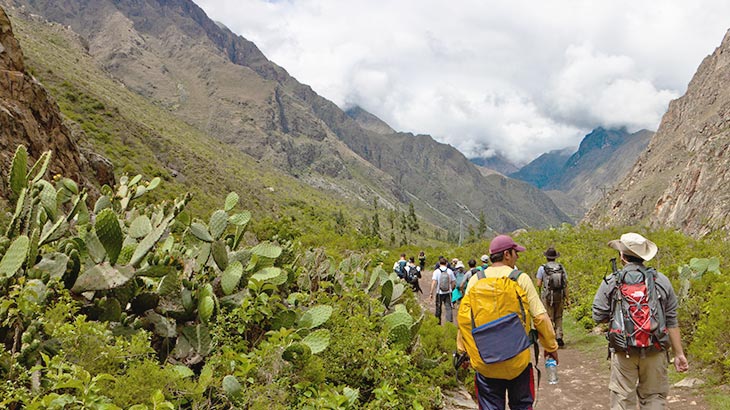 This popular Inca Trail is a wonder in itself to behold and experience. From unexplored and not so well-known Inca ruins to high passes over 4000 meters high. If you were wondering how long is the Inca Trail, the route is about 26 miles (42 kilometers) long. This is covered in a period of 4 days and 3 nights, although it can be shortened. Not only will you be able to test your mental and physical abilities, but you will also witness cloud forests and other landscapes that will take your breath away. The nights will be spent in picturesque valleys surrounded by spectacular mountain peaks. Where next to the bonfire you can relive the day together with your new friends while enjoying a delicious dinner.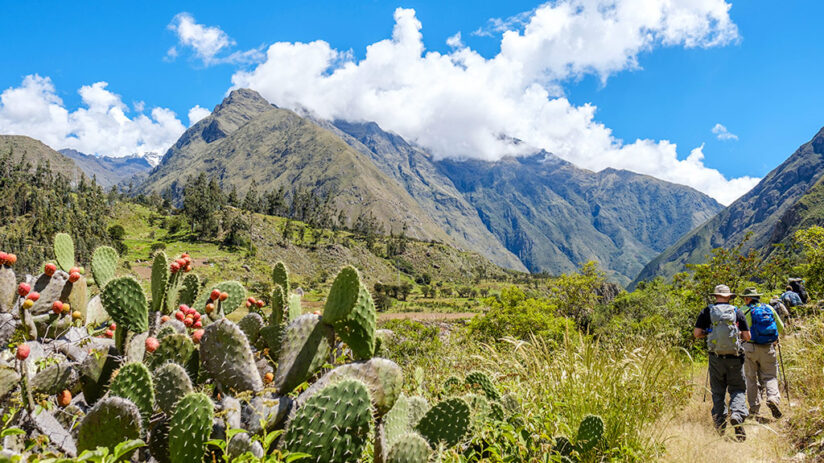 You will enjoy delicious meals prepared by a chef who will accompany you during your hike. These typically consist of soups, a main dish, and a dessert that will fill you up for the hard days ahead. In the morning, you will be served a large breakfast to get you ready for your trekking day. And every time you arrive at the different camps, your tent will already be ready and prepared. An adventure that will definitely mark your experience in the Inca citadel. But still, to prepare for the Inca Trail you will have to know many things. Being able to visit Machu Picchu on this magical route is something wonderful to experience. Without a doubt, you will enjoy magical moments full of wonder.
STARTING WITH PREPARATIONS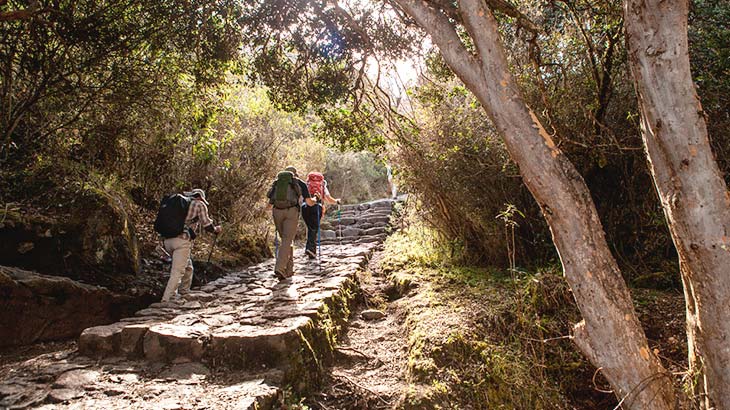 To hike the Classic Inca Trail you must start preparing before your departure. To prepare for the Inca Trail you should improve your fitness by trying to walk every day. If you try to walk with a backpack on your back, you will start to notice some positive changes. Choose to hike in hilly places or on steep routes to start to get an idea of what the route will be like. Enjoying this magical route is a wonderful experience that will leave you speechless. The photographs and memories you will get will be priceless.
A good idea is to get hiking shoes. Shoes are a very important part of your experience, so don't be afraid to try on many pairs. Ask someone who knows hiking for advice on choosing the best hiking boots. Try to wear them during your daily walks and get used to stepping on them. A good tip is to wear two pairs of socks to avoid rubbing and blisters. Also make sure they are waterproof, as you don't want your feet to get wet during the hike. Especially if you plan to travel during the rainy season. When you are booking the Inca trail, keep this important advice in mind.
THE BEST TIME TO TRAVEL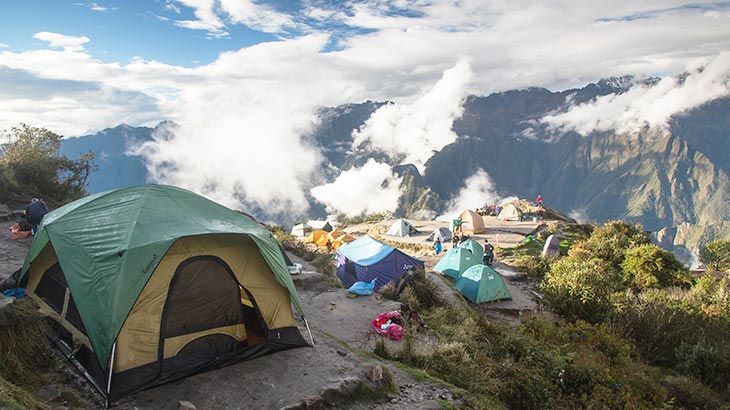 An important part to keep in mind when looking to prepare for the Inca Trail is the weather and climate. It is important to know in what season you will seek to enjoy the Inca Trail trek. From November to April it is considered the rainy season, so you can get wet on the way. But an advantage is that during the rainy season there are usually much fewer people on the road. You will find a less crowded path, so you can enjoy the ruins without large crowds. Also, the pace is slower and upon reaching Machu Picchu you will experience the ancient city without the hordes that go in the dry season.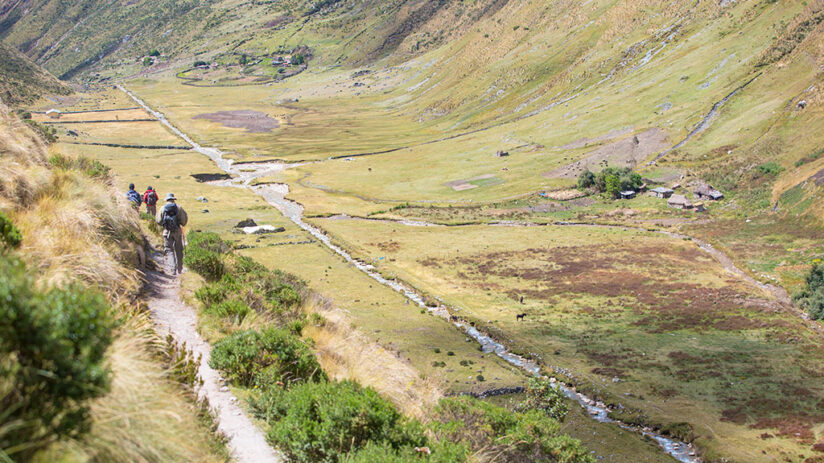 The dry season is much more popular due to its clear skies and pleasant climates. From May to October is the most chosen season to enjoy this surprising route. If you decide to travel just after the rainy season, you will find the trail in a strong green color. The flowers have blossomed and you will enjoy a path much more magical than usual. It's the best time to walk the Inca Trail. Always wait a few days before starting the hike. In this way, you will prepare your body for height.
When you arrive in Cusco, remember to rest and hydrate a lot. Try to take the first few days to walk and not eat too many heavy things. This seems to help a lot with the altitude. Mate de Coca is also excellent for fighting altitude sickness. It may even be a good idea to carry a thermos of this tea during the Inca Trail.
WHAT TO BRING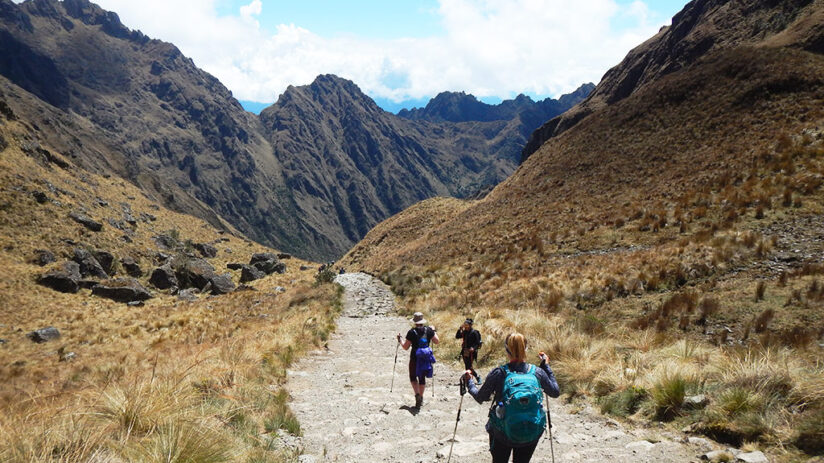 One of the things to keep in mind is the things that you will carry. If you want to know how to prepare for the Inca Trail, you have to know what to bring. During the route, approximately five kilos are allocated to you for your personal items. The Peruvian porters will carry it for you, so keep in mind that you will need to bring only the essentials. You will generally be given a sleeping bag, which the porters carry as well. So think carefully when you are packing for the Inca Trail. Some people bring their own sleeping bags from home and their own sheets to put inside their sleeping bags.
Clothing is also an important factor. Remembering that nights and mornings can be very cold, a good fleece is essential to keep you warm. You also want to consider sleeping with him. In the middle of the day, the sun can get very hot and walking will get hot, so dressing in layers is recommended. Never forget the importance of a good hat, you will need it to protect you from the sun and a good raincoat is also essential. Bring enough dry and warm socks for the entire hike, this will help with your comfort on the trail. For personal care items, don't forget your sunscreen, sunburn cream, and bug spray – these are all essential. This advice is also valid for any of the different Inca Trail alternatives. Since if you will be on a hiking route for more than 1 day, they will make your experience much easier.
"THE BEST VIEW COMES AFTER THE HARDEST CLIMB."
These are just a few tips to prepare for the Inca Trail. But the most important thing above all is to enjoy the magnificent mountains and the beautiful landscapes for a once-in-a-lifetime experience. We hope together with the experts from Machu Travel Peru to have guided you a bit. The Inca Trail is one of those unique experiences in the world that you cannot miss for anything. With so many changing landscapes and Inca ruins to discover, it will be one of those experiences that will leave you speechless. And knowing how to prepare for the Inca Trail is a great thing to learn before you start traveling to Peru. If you want to know more about this wonderful tour, you can consult with our team of qualified advisers. They will be happy to help you fulfill the trip of your dreams.
---