The wonderful Andean country is a vast country whose geographical features are one of the many reasons to visit it. Among its geographical characteristics, we find a mountainous terrain that divides the country into two regions. This could be considered as the backbone of the country. On the one hand, there is the coast and long stretches of desert. And on the other side, regions of vast tropical forest. Due to its size and different natural barriers, being able to travel around Peru can be quite a challenge. And for this reason, together with the Machu Travel Peru team, we have prepared a small article about how to travel around Peru.
With a wide variety of transportation methods, being able to travel around Peru can be an enchanting experience. But many times, the chosen method will depend on factors such as how long you plan to spend in the country. So if you have enough time, you can travel the country by bus, car or train. But you have only a few days inside this magical country, the flight is the best option. Although within certain routes, many times there is no other option than to take the bus. So join us and know the ways to travel around Peru.
The best forms and methods of transport to travel around Peru
TRAVEL BY AIRPLANE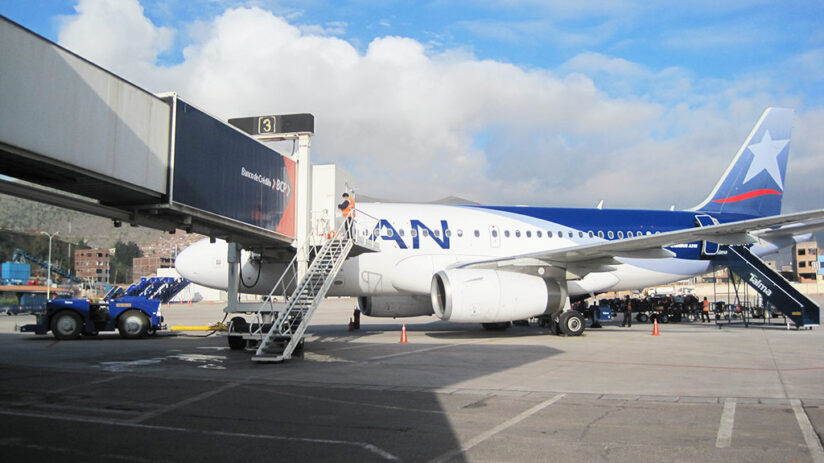 It is generally the main choice of many travelers. Especially those tourists and foreigners who travel around Peru for a week or less. And it is not surprising, as it is one of the most practical ways to reach your destination in a few hours. This is not to mention that many of the tourists who visit Peru arrive by plane in Lima. The Andean country can be deceptively large and its geographic characteristics often make it difficult to get through. Fortunately, being able to fly by plane shortens these great distances. And you can reach the main tourist destinations in Peru by air, although not always directly. If you plan to travel to high-altitude cities or destinations, beware of altitude sickness. When traveling by plane this can affect more than traveling by bus. So it is advisable to take things slowly during the first days.
AVAILABILITY
Peru has five international airports, including Lima. The other four are in Arequipa, Cuzco, Iquitos and Piura. These airports receive flights from other South American countries. And in addition to this, the country has 18 additional airports with regularly scheduled domestic services. The national airlines with the highest reputation and most present in the country are LATAM, Avianca, and Star Peru. So if you choose to travel around Peru by plane, you will find daily availability.
Many flights can be canceled or delayed. They can even leave earlier than scheduled, especially to jungle destinations. Since within this sector, the weather can be a problem. For this reason, it is always advisable to arrive an hour or two before. It is also advisable to travel light, although you can check the baggage weight policies.
PRICE
Despite being the most practical way, it is not the cheapest. Certainly being able to fly between destinations will save you a lot of time, but prices can vary. When buying airline tickets, it is advisable to do so in advance. Also, be sure to compare prices with the major airlines. If you plan to travel around Peru during peak season, be sure to book your tickets well in advance. Since flights can be sold out at the last minute, especially to popular destinations.
Similarly, if you have experience with airlines, you will know how to take advantage of promotions. Many times, certain domestic flights can be compared to bus prices. Especially if you have booked weeks in advance.
TRAVELING BY BUS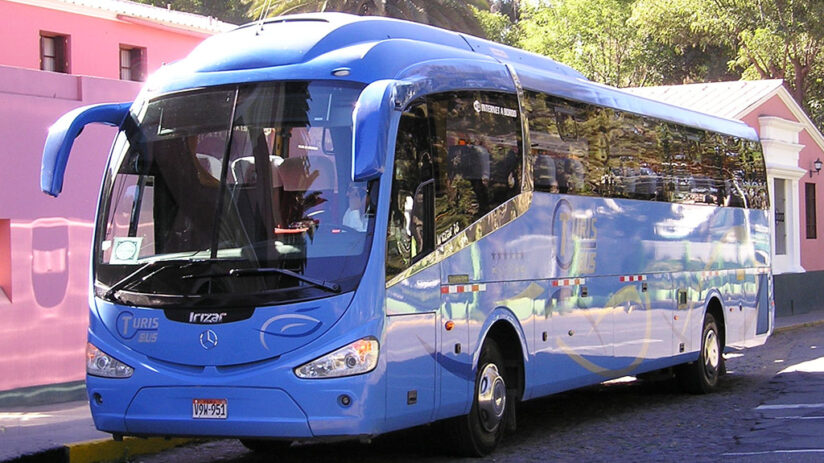 Another way to travel around Peru is through buses. This is the cheapest and most popular form of transportation in the Andean country. And certainly, for many Peruvians, it is the only form of transportation. Buses are the means of transport with the longest range. Since these tend to reach destinations not so recognized that the air routes do not travel. In Peru, you will find an extensive and complex network of private bus companies. These companies are in charge of crossing Peru covering many of the popular routes. This form of travel can be a bit confusing. Especially when there are so many companies that operate their own bus stations.
With so much competition, you will find an endless number of private companies willing to take you at affordable prices. But luggage theft is a problem for many economy class buses. Passengers have to watch their carry-on items very carefully, especially when luggage is unloaded. Within the different buses of private tourism agencies, you will not have to worry about this. So you can also take the easy route to enjoy your tours in Peru together with a travel agent or tour operator.
AVAILABILITY
As for buses, you can expect them to be relatively punctual. Although if it is a winding route or a destination that crosses mountainous and rural roads, these can suffer delays. These are more common when there are punctures, breakdowns, or slight landslides.
Because the bus is usually the default means of transportation for Peruvians, you will find services with high regularity. However, keep in mind that the ticket office of a bus company and its starting point is not always in the same place. Make sure you see where your bus leaves, this should be on the ticket. But you can also ask your provider just in case. If you have a route that goes through the Sacred Valley, be sure to experience the different adventure sports.
PRICE
Like most things within Peru, bus ticket rates are negotiable. But this will depend a lot on where you are buying your ticket. Since ticket prices tend to rise, especially if you are buying through an agent or operator. It's worth looking for a deal, but it's also worth your time to check out the top companies' offers. The most popular and safest bus companies are Cruz del Sur, Ormeño, and Flores. These are reliable options if you are heading south of Lima or cruising the coast.
Smaller, independent bus companies often sell their tickets through the offices of reputable companies. This may not seem obvious, so it is advisable to verify your ticket. It is also a good idea to inquire about the quality of the vehicle you are traveling in. With so many companies, it is important to be aware of your stop, company, and bus. You will not find the best time to visit Peru, but you will find cheaper prices if you book in advance. Even more so if you decide to travel in the low tourist season.
TRAVEL BY TRAIN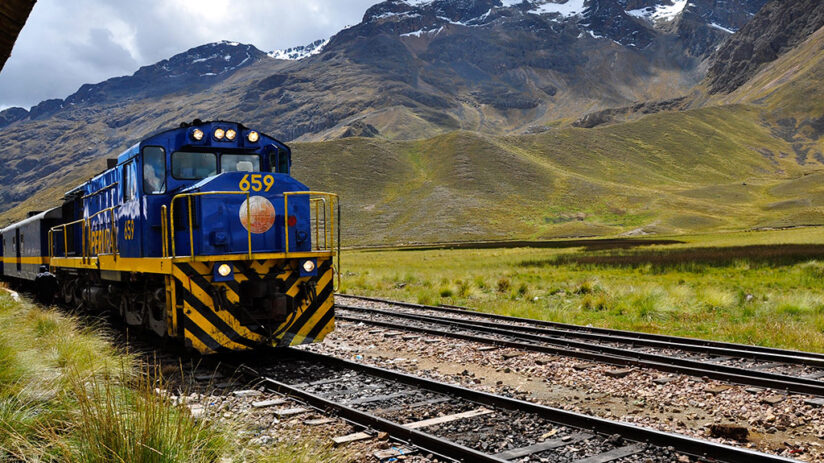 Another of the most popular ways to travel around Peru is by train. It is true that not all destinations have this possibility, but it is a unique experience. It could be said that traveling by train is an attraction in itself. One of the most popular routes connects Cusco, the Sacred Valley, and Machu Picchu. The three destinations that formerly formed the heart of the Inca Empire. Today these make up one of the most popular train routes. Two tourist train companies offer services on this route. Inca Rail and PeruRail travel mainly from Ollantaytambo. Although there may also be services that depart from Cusco or Urubamba. Both companies offer luxury trains to enjoy an unparalleled experience. If you don't like hiking in Peru, this is one of the best ways to get to know Machu Picchu.
Peru is the ideal country to enjoy a picturesque train journey. There is even another beautiful route from Puno, home of Lake Titicaca. From here you can head to Cusco and continue your journey by train. From Lima, there is only one train, the Ferrocarril Central Andino. This line heads north, crossing the Andes, to the cities of Cerro de Pasco and Huancayo. This train operates a few times a month, so advance planning is necessary.
AVAILABILITY
With regard to trains, you can expect availability throughout the year. With the exception of some not so popular and demanded services. If you plan to travel by train to Machu Picchu, you will find a high frequency of trains. This is one of the most demanded attractions in Peru, so you can expect a great variety of departure turns. However, this does not mean that you are going to find a seat on the same day. Train tickets, like tickets to the citadel, require a reservation in advance. Inca Rail and PeruRail offer services with great regularity, although PeruRail offers a more frequent service. There is no doubt that enjoying a train trip to Machu Picchu is one of the best things to do in Peru.
PRICE
No matter which train route you are taking, it is always strongly recommended to buy tickets well in advance. If you plan to travel during peak season, then it is advisable to book at least two months in advance. You can do it at a travel agency within your country of origin or at the respective train offices in Cusco. It can even make it easy to talk to a tour operator like us. Another thing to keep in mind is that most trains in Peru have distinctive prices for foreigners and locals.
THROUGH A PRIVATE CAR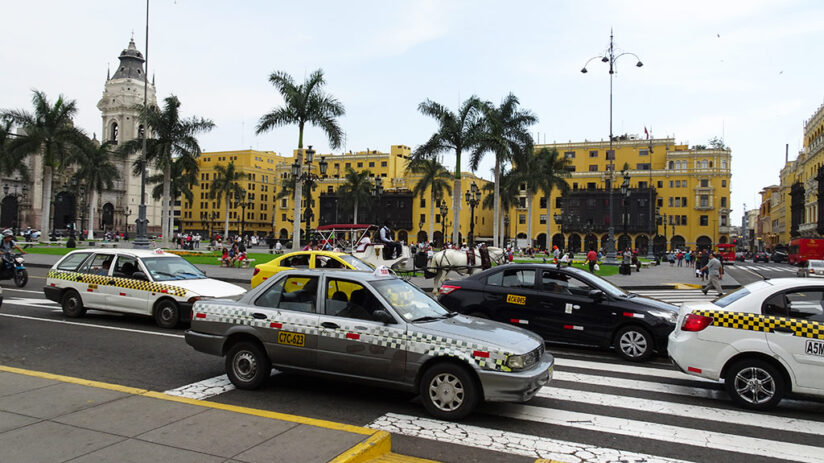 Another less frequent way to travel around Peru is through a private or rented car. Being able to rent a car is just as easy as in other parts of the world. It is not usually that common among travelers from Latin America, but it can be an entertaining way to get to know the country. If you are looking for a more independent experience and moving at your own pace, this is definitely a good idea. This option is obviously not for everyone. You have to be brave and confident to take the wheel as a visitor.
AVAILABILITY
The main car rental companies are located in Lima. And outside of Lima, they can be a bit difficult to find. But there is also the option of renting a car in advance online. Cities generally suffer from heavy traffic, especially Lima and Arequipa. But you will notice how the roads outside the cities are much quieter. A perfect opportunity to get to know the countryside of Peru.
PRICE
Renting a car within Peru is no different than renting a car in other parts of the world. You can expect similar prices to those you find in Europe and North America. They are typically priced at $ 40 a day or about $ 200 a week, pointing to the smallest and most basic car.
"YOU CAN'T UNDERSTAND A CITY WITHOUT USING ITS PUBLIC TRANSPORTATION SYSTEM."
As you can see, there are many ways to travel around Peru. It is a question about how you decide to carry out your holidays in Peru. And depending on your destination, you will have more or fewer forms of transportation. For example, several areas of the jungle are inaccessible by car. For this, you can consult with our qualified team of advisers. We hope together with the Machu Travel Peru team to have been helpful. If you want to know the different and wonderful destinations of Peru, you will find many ways to travel.
---