Peru has a lot of unique and mind-blowing experiences to offer. It's a country of incredible beauty, traditional culture, and Incan and colonial history. Elements that involve sights, taste, sounds, wildlife, archaeology, and adventure. All these factors together make up Peru the best south American country to visit. This country has an abundance of attractions, from colorful and cosmopolitan cities, majestic Andean peaks to the stunning Amazon rainforest… If you have some doubts, Machu Travel Peru will highlight the 5 best routes to travel around Peru. There are places and experiences you must live, enjoy and appreciate to the fullest.
Lima – Paracas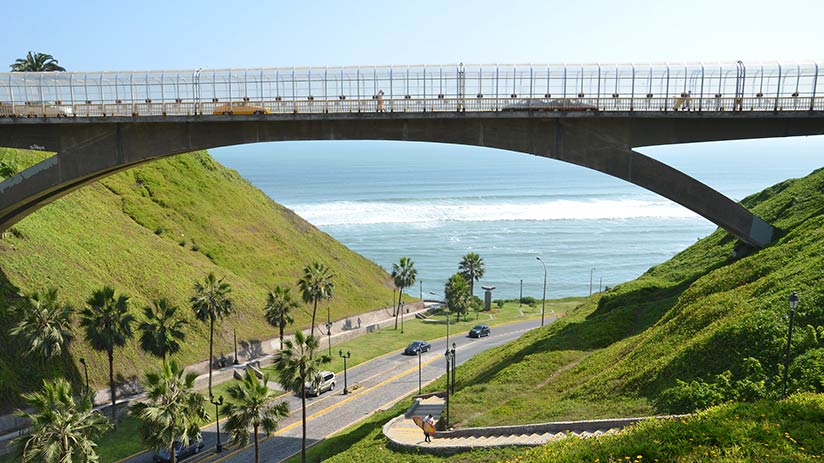 You definitely must start your journey in the capital city. Here, you can experience the modern and cosmopolitan Peru while wandering the streets of Lima. Explore the interesting and nice district of Miraflores, it boasts many of the restaurants on which Lima's reputation as a gastronomic capital of South America was established. Try our exquisite ceviche and accompany it with a pisco sour. This combo is the best in the world, for real! Visit the ruins of Huaca Pucllana that lie beside the impressive adobe pyramid of the same name.
Further south is the district of Barranco. It's famous for its street art, galleries, nightlife, and eclectic hotels. Museums like the Museo de la Nación and Museo Larco have pre-Columbian collections. They will give you a good background of our culture which will be really useful for your later excursions. Follow it up by visiting museums in the historic center, a UNESCO World Heritage site.
The historic center houses a beautiful central square called Plaza de Armas that counts with an impressive architecture on all corners. You will see splendid colonial buildings with refined wooden balconies.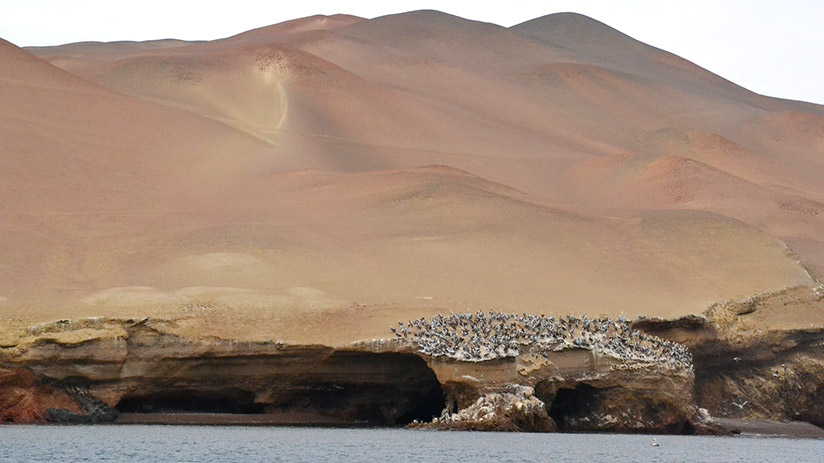 Then, as part of your Peru itinerary, go to Paracas. The Paracas National Reserve is a protected coastal area of archaeological sites and marine ecosystems. The Islas Ballestas are a good place for visiting seabirds and mammals. There are also many pisco distilleries and coastal deserts. Close to Paracas, there is an oasis paradise called Huacachina.
Huacachina – Arequipa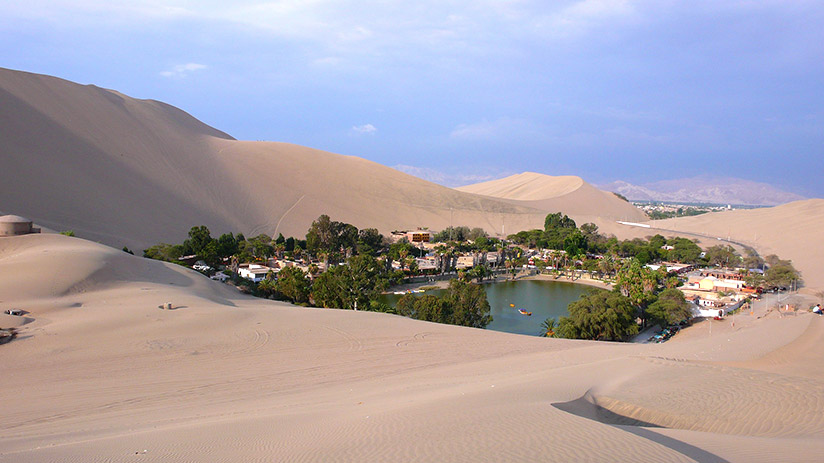 The oasis of Huacachina offers many adrenaline-packed tours that include sandboarding and dune buggies. Honestly, one of the best places on the continent to do this kind of adventure activities. We don't say this because we are proud of our Peruvian wonders. But the truth is, if you take a late afternoon dune buggy ride in Huacachina, you will see the most spectacular and breathtaking sunsets you will ever witness.
Before going to Arequipa, you can make a stop in Nazca. This is where the famous Nazca Lines (geoglyphs) take place. There are many great mysteries behind them, you definitely have to come and discover them by yourself. There are two ways to see these impressive geoglyphs, one is from an observation tower and the other is from the air. Undoubtedly, the best option is to fly: it offers a perfect bird's eye view of the most important etchings. Cool, isn't it? Your vacations in Peru will be more than awesome, they will be epic.
Arequipa – Puno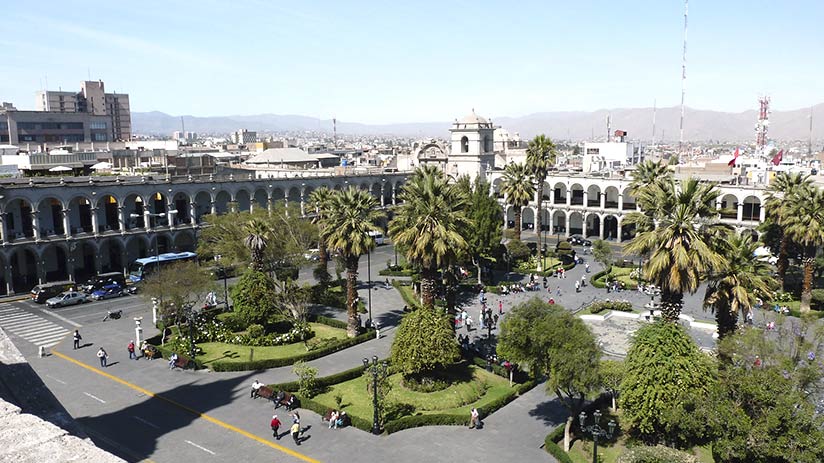 Feel lucky to be able to travel around Peru and see its wonderful attractions such as the city of Arequipa. This place is also known as the "White City", due to its beautiful and unique stonework carved from sillar, a white volcanic stone. Arequipa boasts amazing active volcanoes, thrilling outdoor adventures, one of the deepest canyons in the world and tasty local cuisine. But when arriving there, take it easy; at 2,328 mt., you can feel the effects of the altitude.
Machu Travel Peru recommends exploring the city on foot. The best Arequipa tourist attractions include the Plaza de Armas that is considered one of the most beautiful plazas of South America. La Catedral is an impressive and magnificent 17th-century cathedral which is the most important church in the city. Also, head to Yanahuara district for the most amazing and unbeatable views of Arequipa and the majestic Misti Volcano… These are some of the hundred things you mustn't miss on your vacations in Peru.
Besides, excursions include tours to the Colca Canyon, one of the deepest in the world. The Cruz del Cóndor at Colca is the hotspot for seeing majestic Andean condors in full flight. After completing these incredible attractions, you can head to the capital of Peruvian folklore.
Puno – Cusco
Leave Arequipa and visit Puno, the capital of Peruvian folklore. Puno boasts the mysterious Lake Titicaca, the highest navigable lake in the world. You can take a boat trip on the lake and enjoy the sunset. It will be sublime. Trust us!
Furthermore, the waters of Lake Titicaca house fairy-tale floating islands which contain a unique cultural richness. They are constructed completely out of totora, a reed that grows in abundance along the lake. You can also make some experiential tourism and spend the night (or nights) on one of the islands with a local family. You will meet the Uros people (ancient indigenous Peruvian tribe) and learn how they use totora to build their houses, boats, and handcraft. Puno is definitely a must-see… But the adventure doesn't finish here, you must go to the captivating city of Cusco.
Cusco – Amazon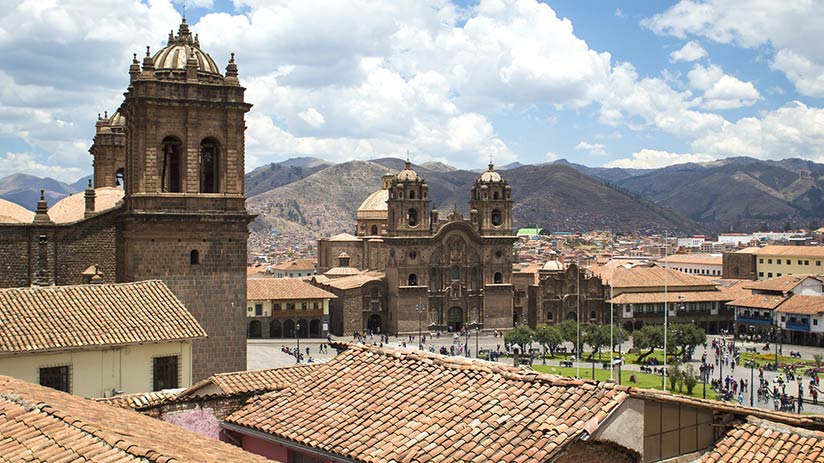 For most, one of the main reasons to travel around Peru is to do some Machu Picchu Tours. The Inca citadel counts with rich historical heritage, cobbled streets, and narrow alleys where you can discover our history at every step. The most famous way to reach Machu Picchu is the Inca Trail, a 4-day trek. Difficult but rewarding.
The city of Cusco is an iconic Inca destination not only for Machu Picchu but also for its many Inca ruins, archaeological places, iconic buildings, highland festivals, museums, markets, and local customs… An hour's drive from Cusco is the heart of the Inca Empire, the Sacred Valley of the Inca. The valley is a great getaway from the city where you will find stunning landscapes, ancient ruins and welcoming local villages such as Pisac, Ollantaytambo, Urubamba, Maras, and Moray. 
Keep in mind that Cusco is at 3,399 mt. We recommend taking a couple of days before any hiking. You must give your body time to acclimatize to high altitude. Just relax and drink plenty of water or mate de coca (coca tea).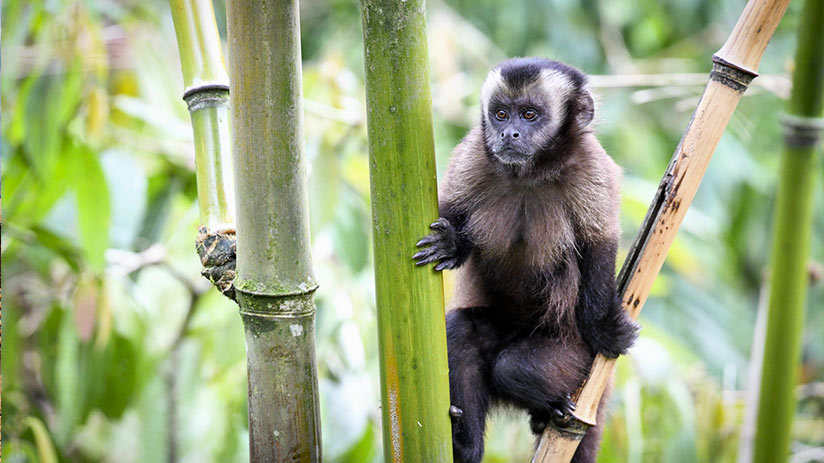 There are some options for jungle excursions from Cusco like the typical Manu trip (Manu National Park). Peru has the second-largest amount of Amazon after Brazil. Thus, the Amazonian lands house incredible biodiversity. If you decide to travel around Peru and visit this breathtaking destination, your journey will be unforgettable. Iquitos and Puerto Maldonado are the most popular places to reach the Amazon rainforest. You will have many Amazonian adventures like canopy walks, night excursions, fishing of piranhas, jungle hikes, swim with pink dolphins and many more.
Let 's travel around Peru
Finally, there is obviously much more to discover throughout Peru since it offers a wide variety of epic experiences. But Machu Travel Peru considers these 5 routes as the best ones. They are, without a doubt, the travelers' favorite destinations. So, take your time to discover all the wonders and let the adventure get started!
---