During the last decades, Peru has become one of the most popular tourist destinations. There are many great sights and hikes throughout the country, but the Inca Trail remains the most popular. And it is not surprising, since the route crosses cloud forests and a few mountain passages until it borders the Amazon jungle. Looking to cross the Inca Trail off your bucket list? Then you should know that it is necessary to reserve the Inca Trail permits in advance. So if you want to see a beautiful sunrise peeking through the Inca citadel, we can guide you together with the Machu Travel Peru team. In this way, you will not miss the wonderful lush landscapes and the different ruins to know.
And when we talk about the Inca Trail, you should know they have limited tickets per day. And most of these tickets are booked months before the date. There are only 500 tickets per day to do the Inca Trail (of which 200 are travelers and 300 porters and guides). The route stretches for about 43 kilometers to finally reach the entrance gate of the citadel, the Intipunku. This was the original entrance of the citadel. Where the Incas and other visitors made a pilgrimage to the wonderful hidden citadel. Today, enjoying the Inca Trail is one of the best ways to get to know the much-proclaimed Machu Picchu. You will be able to enter in the same way that the ancient Incas did. The views and memories that you will have at your disposal are unparalleled.
Everything you need to know about the Inca Trail Permits and new regulations
HOW DO I GET INCA TRAIL PERMITS?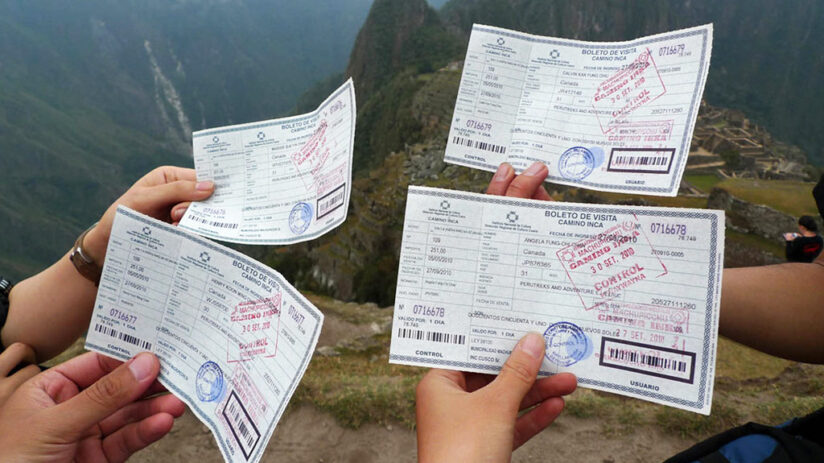 First of all, do I need a permit to hike the Inca Trail? Yes, you do. But How do I get a permit for the Inca Trail? To get Inca Trail permits you can book with us Machu Travel Peru or any other registered operator. Although there are other options to get to Machu Picchu like a train ride and other alternative hiking routes. The Inca Trail is a very famous pilgrimage route in the world. Many people are attracted to experience this glorious adventure.
For some years now, the local government has demanded the pilgrimage route must be accompanied in order to preserve the trail and the surrounding ecosystems. Permits are only granted by a government entity: Dirección Regional de Cultura (DRC). They demand the Inca Trail trek must be accompanied by certified guides and approved tour agencies/operators. This way they can guarantee security against any inconvenience that may arise. You should know that permits cannot be purchased individually. Do I need a permit for Machu Picchu? No, the entrance to the citadel will be included in your Inca Trail Permits.
Normally, your Inca Trail permits will be provided by a tourism agency or operator. Considering that these permits have to be purchased only by DRC-approved Inca Trail operators. We won't have to worry about paperwork or reservations when doing all of this via a tour operator. It will only be necessary to provide your main information (passport number, name, etc.) to those who facilitate the trekking.
Of course, we highly recommend booking with a registered operator and not a clandestine one. This will make your trip much easier, from your paperwork to your itinerary. In addition, there is no other way to get Inca Trail permits and it is impossible to do it individually without guides or porters to help.
PREVIOUS REGULATIONS OF THE INCA TRAIL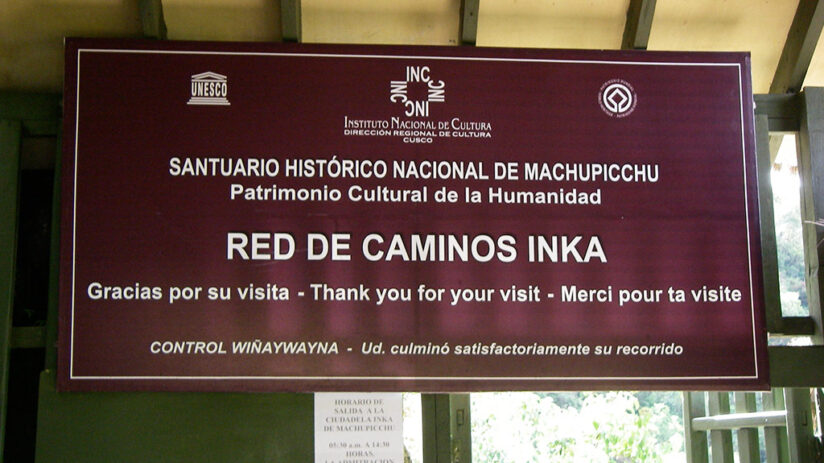 The Inca Trail to Machu Picchu is much more than a hiking route. It is one of the best ways to get to know the Inca citadel. It is a protected route, so there is only a limited number of Inca Trail Permits. This is due to the history of this route through the years. During the year 2000, there were not too many checkpoints on the Inca Trail. This caused the road to be polluted with large amounts of garbage. Which made the government impose a limit of 500 people per day. This daily limit includes both hikers, cooks, porters, and the Inca Trail travel guide. Which results in only about 200 people being able to access the Inca Trail per day. The changes came into effect in the form of official regulations in 2005.
And one of the most important regulations was that every company that operates the Inca Trail must have an operating license. This set of regulations would reduce the number of tourists on the route while improving the quality of tour operators. At the same time, a reservation system was introduced where tourists can reserve their Inca Trail permits weeks or months in advance.
INCA TRAIL IN 2021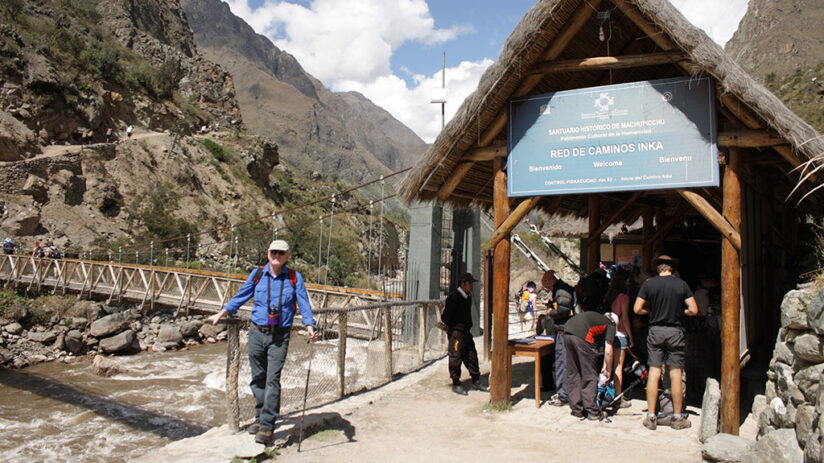 Since June 25, 2021, the Inca Trail permits started to be issued again. In order to resume activities with the necessary protocols, the reservation system was reopened. And to protect the health of all those involved, new regulations were implemented where it has been decided to change the limit of available permits. Temporarily and until the Coronavirus pandemic ends, the Inca Trail only has 250 spaces available. Either for the 4-day Classic Inca Trail, the 3-day Inca Trail Challenge, and the 7-day Salkantay Trek. While for the Short Inca Trail there are only 150 spaces available. And since there are fewer permits, it is strongly recommended to buy them as soon as possible. Otherwise, you will not be lucky enough to experience this wonderful route.
2021 NEW REGULATIONS FOR THE INCA TRAIL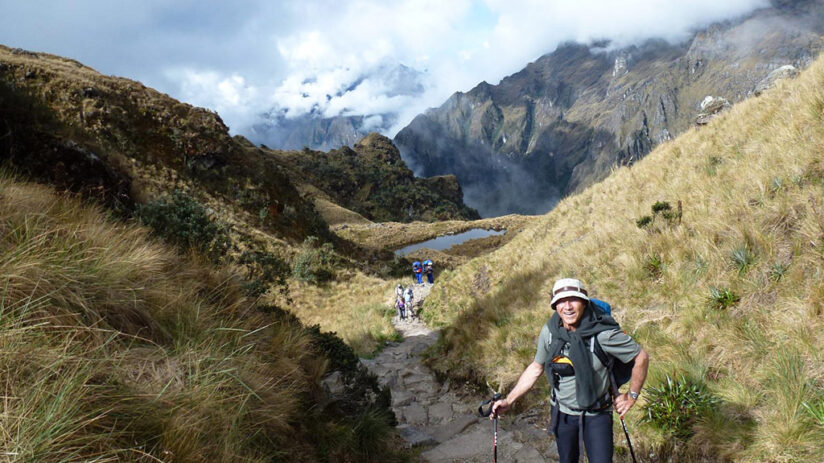 With the new reopening of the Inca Trail, it has been established that the Inca Trail permits must be documented and paid for at least 48 hours before the start date. In addition, users who plan to travel the Inca Trail must identify themselves at the corresponding security controls with the documents with which they purchased the Inca Trail permits. After admission, the stay cannot be extended beyond what has been indicated on the ticket. In addition, both travel agencies and support staff and guides are required to collect any organic and inorganic residue or waste. Another important regulation is that it is totally forbidden to enter the Inca Trail from 7:00 pm to 05:30 am. This is a security measure since during the night and early morning the road is not so visible.
It is strictly forbidden to bring the following items:
Firearms, bows, axes, machetes, knives, picks, tools in general, and hunting and fishing instruments.
Any type of trap for the capture of wild animals.
Fuels such as gasoline, kerosene, and diesel.
Sound systems.
Domestic animals.
Disposable bottles, containers, or cups.
Stimulants, psychotropic substances, narcotics, or illegal drugs are not permitted.
Hurt, kick and kill plants or animals.
Destroy, damage, damage the ruins around.
Camp with bonfires or camp inside the Inca ruins. Camping is only authorized in areas approved by law.
2021 PRICES AND RATES OF THE INCA TRAIL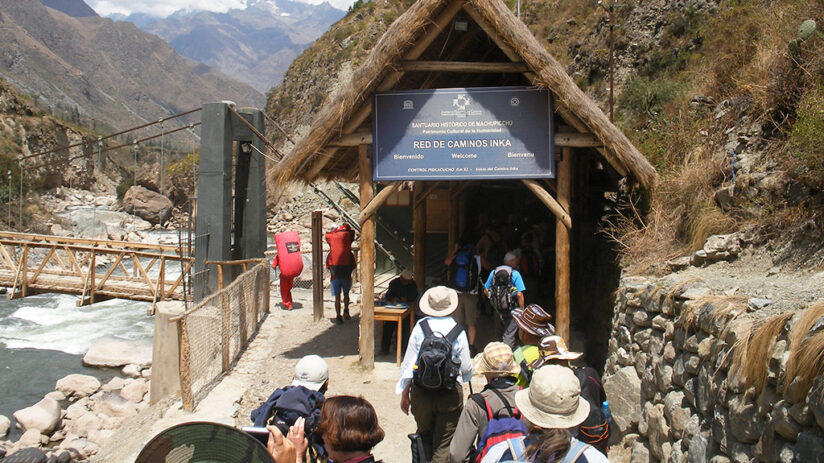 The prices of the Inca Trail Permits can be found included in any trekking package in Peru. If you plan to choose to enjoy a tour package where the route is included, you can find the price there. But keep in mind that the cost will be the total, which will include both the hike and the hotels, meals, and activities. Depending on what you are looking to enjoy and explore, the price of your package will change. Now, in case you are looking to experience the Inca Trail only, the prices are as follows.
And how much is an Inca Trail permit? By 2021, you can expect to pay between $ 620 to $ 950. Keep in mind that to undertake the Inca Trail and any of its variants a minimum of 2 people and a maximum of 8 are needed. The price will depend on whether you want to enjoy a group or private alternative, as well as which of the Inca Trail alternatives you have chosen. In the case of the 2-day Inca Trail, the price is $ 490 while for the 1-day variant the price is $ 470. If they are students or minors, the price may change slightly.
INCA TRAIL PERMITS FOR 2022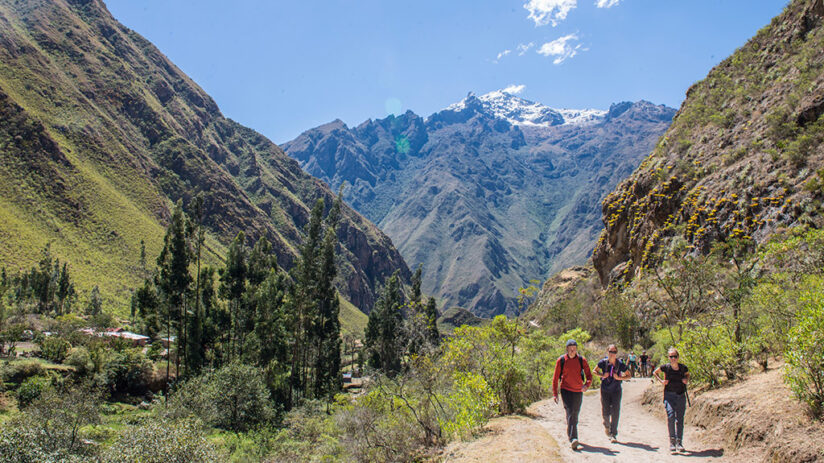 The only way to be able to undertake the wonderful Inca Trail is through an authorized company. You can only contract the services of a travel agency or tour operator authorized by the Ministry of Culture of Peru. Please note that the Inca Trail is usually closed during February due to maintenance reasons and heavy rains. No matter what season you plan to travel in, it is advisable to reserve your Inca Trail permits a few months in advance. Don't be surprised if you don't find permits available a few days before you start your trip. In addition, until the pandemic is resolved, there will only be 250 permits enabled per day. Much less than the 500 permits that existed before the pandemic.
THINGS TO CONSIDER BEFORE GOING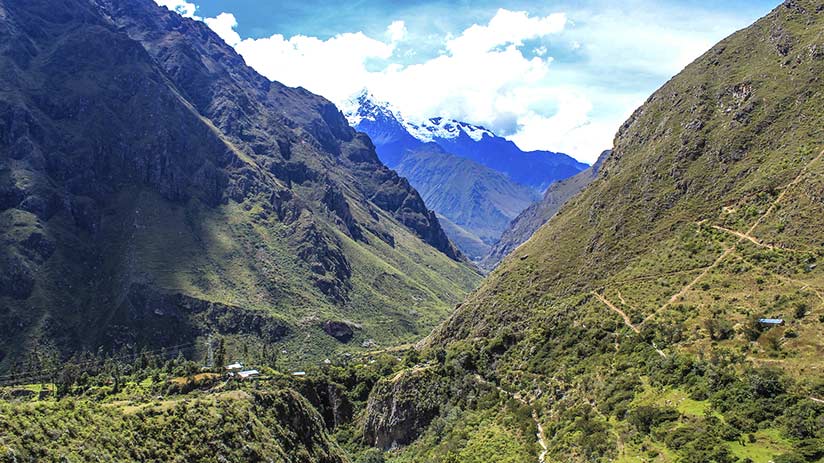 There are some things to consider when walking the Inca Trail map. When booking your flight ticket to Peru, it's better to possess our Inca Trail permits ready beforehand. October is the month when the permits for the following year are ready. It's on this date that we have to make sure we bought them. It is also a good idea to be equipped with trekking gear as it will not be an easy path. It is convenient to consult with a doctor if it is feasible to make this beautiful path, in case you feel not capable of overmuch effort. Either way, there are many options to enjoy this beautiful place.
WHEN IS THE BEST TIME TO GO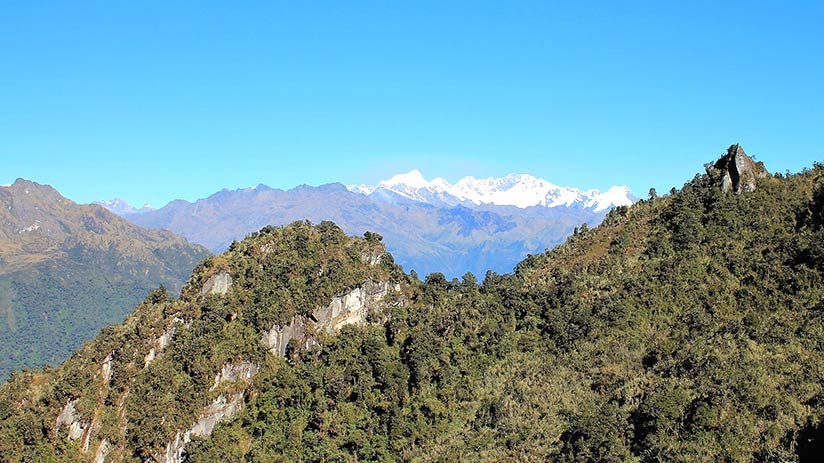 Wondering when is the best time to walk Inca Trail? Usually, we recommend doing it during the dry season. From November to March is the rainy season. It is not ideal to do it during these months since we could get wet and make our trip very uncomfortable. From May to June, we have a warmer and drier climate. Perfect for our days traveling the Inca trail. Keep in mind that the Inca Trail is open all year except for February, due to maintenance reasons. Besides, February is included in the rainy season.
INCA TRAIL ALTERNATIVES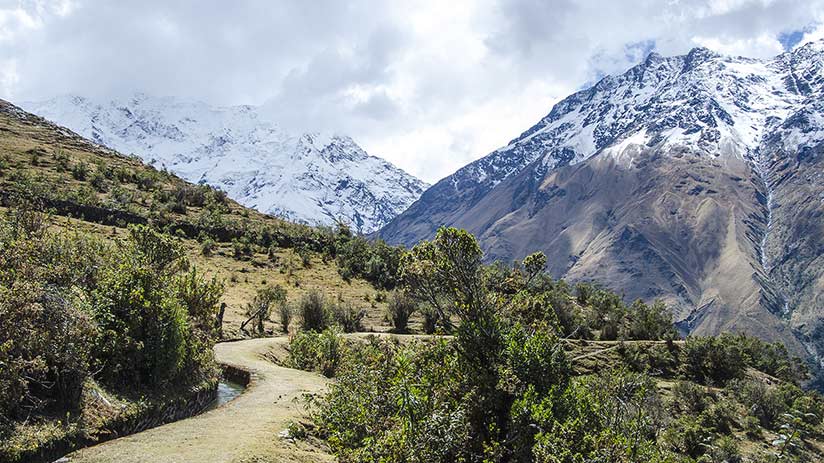 The Inca Trail to Machu Picchu has several routes depending on your incentive. We can choose the classic 4-day trek in which we will explore the changing environments. But if the weather or time is not on our side, there is a 2-day and 1-night option that starts beyond the route. The short route is ideal for large families or people who usually get tired quickly. Then, there is another much longer and more adventurous variant that combines the classic route along with the Salkantay route. This is the longest option, with 7-days and 6-nights. But also one of the most beautiful with diverse landscapes for any adventurous soul who looks to see the Inca citadel and the renowned Salkantay mountain.
Whatever route you decide to adopt, bear in mind that different Inca Trail permits will be necessary. All this is discussed with the operator we have chosen to see the availability of these routes.
"WHEN LIFE GIVES YOU MOUNTAINS, PUT ON YOUR BOOTS AND HIKE."
That said, Machu Travel Peru wishes you an incredible adventure on the beautiful Inca Trail. The diversity of landscapes will cause you an eternal impact, taking you back not only souvenirs but also memories of a place full of magic. Therefore, enjoy every place you visit in Peru. And let us make sure you get the most out of this tremendous journey. Together with our team of advisers, we would be happy to help you clarify your doubts. We know that organizing your trip to Peru can be stressful, and we would love to help you get your Inca Trail permits. Therefore, if you want to know about our different tourist packages, do not hesitate to consult our team of advisers.
---