When you think of hotels to rest and relax during your stay in Machu Picchu, there are many options around Aguas Calientes. Among them, Inkaterra Machu Picchu Pueblo Hotel is one of the most private and popular options between the travelers looking for an exclusive opportunity. This is an intimate Andean villa with terraces, streams, stone paths and made up of 83 adobe houses in the middle of a cloud forest. All its themes combine perfectly with the Wonder of the World while making you feel part of this incredible Inca citadel. The entire property boasts up to 5 acres of unparalleled exotic beauty and nature, as well as having up to 214 species of birds and the world's largest collection of native orchids (with up to 370 species) But this is just a glimpse of everything that this beautiful place can offer, that is why together with Machu Travel Peru we have thought of preparing a small article about this beautiful place.
EVERYTHING ABOUT THE INKATERRA MACHU PICCHU PUEBLO HOTEL
LOCATION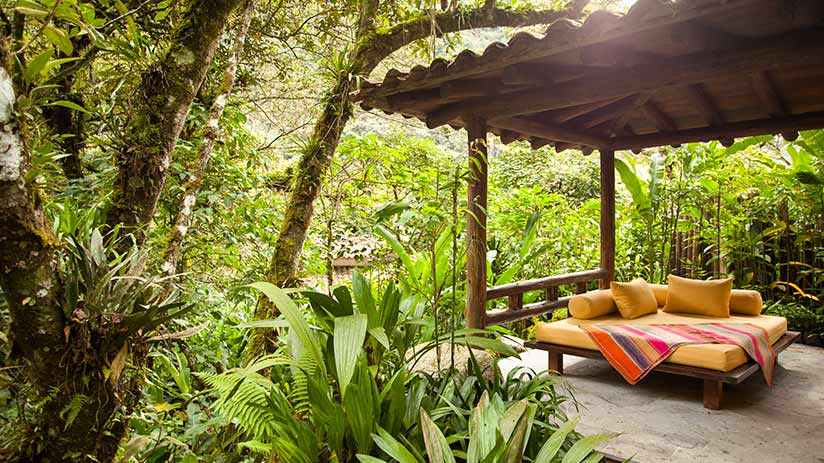 Inkaterra Machu Picchu Pueblo Hotel is located in a place apart from the rest of Aguas Calientes and even seems isolated from the world. Its location is presumed in its name, within Aguas Calientes, also known as Machu Picchu town, in the province of Urubamba. To be exact, it is about 110 kilometers (70 miles) from the city of Cusco, on a trip that crosses landscapes of the mountains and cloud forests.
Due to its strategic location and closeness to the Wonder of the World, expect to pay an additional fee. In the same way, it is worth being able to access Machu Picchu early and go through all its structures in a calmer fashion. If you want to visit Machu Picchu, this beautiful place will allow you to explore the wonder very early or to rest surrounded by wonderful landscapes similar to those of the Inca citadel.
ROOMS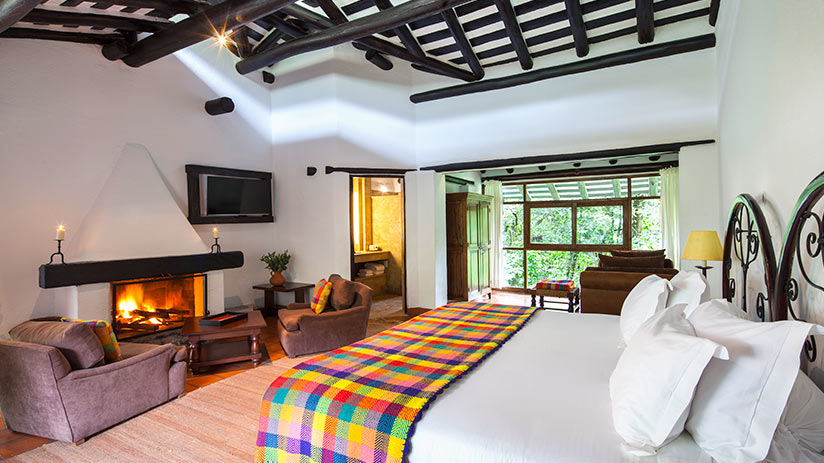 Inside Inkaterra Machu Picchu Pueblo Hotel, you can find a wide variety of rooms for all types of public, from large and private suites to some more classic and simple options. For example, the Inkaterra Suite or Villa Inkaterra that are carefully prepared so that clients feel comfortable and satisfied. Within the Villa Inkaterra option, you can enjoy a private paradise with a garden, covered terrace, king-size bed, 100% Peruvian cotton sheets, a spacious marble bathroom, and other wonderful services that you would expect in any luxury and exclusive hotel. Among the many Machu Picchu tours, being able to stay inside this place is one of the best options available.
FACILITIES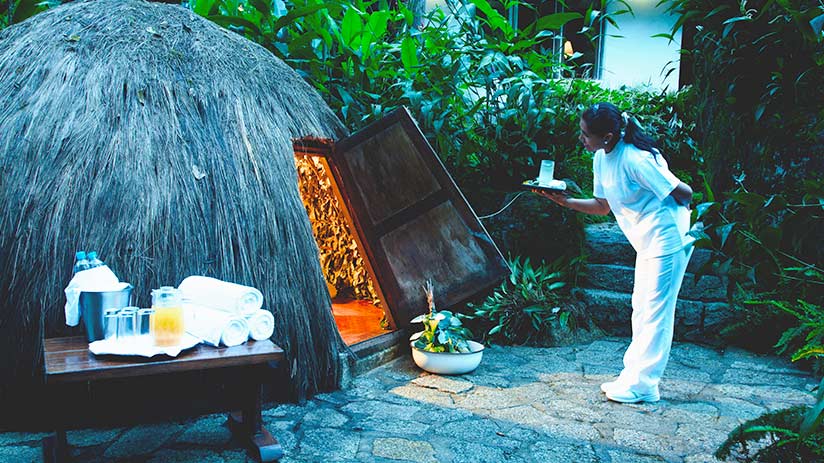 The Inkaterra Machu Picchu Pueblo Hotel is one of the most elegant and interesting boutique-style hotels in Peru, accessed by an almost hidden entrance just beyond the edge of town as you walk up the rail track towards Cusco. Both the rooms and communal areas are beautiful, and it has its swimming pool, as well as stunning gardens replete with an amazing variety of fearless hummingbirds. The hotel has its restaurant where you can enjoy cuisine and architecture typical of the Andean culture. Café Inkaterra offers one of the most traditional experiences along with views of the beautiful Vilcanota River. And the restaurant was built as a large glasshouse with panoramic views of the surrounding area.
For those who want it, the hotel also has its Spa, where you will enjoy modern treatments combined with native and natural ingredients. You can experience a relaxing, sensual, and spiritual feeling while enjoying the beautiful place. That is why the Inkaterra is considered one of the best hotels near Machu Picchu.
SERVICES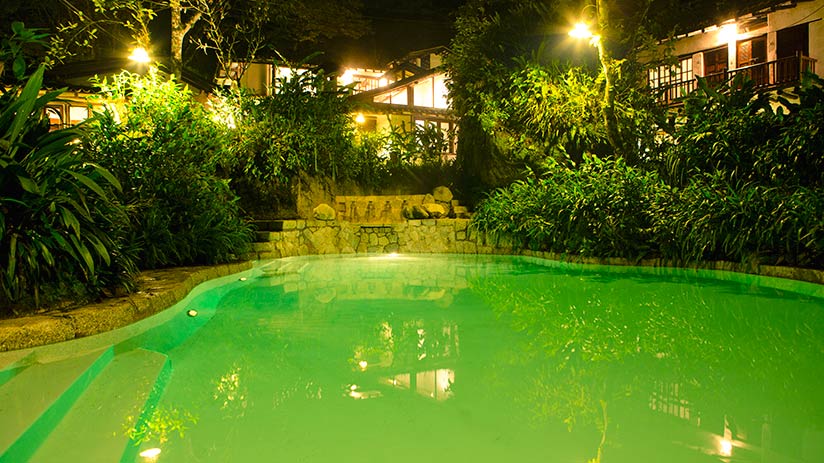 Inside the Inkaterra Machu Picchu Pueblo Hotel, you can enjoy included services such as a personalized welcome, welcome coca tea for better acclimatization, welcome gift, Internet, luggage reception from the train station to the hotel, excursions within the property from Inkaterra and much more. These are just some examples of all the beauty that the stay includes, but you can also take advantage of the different additional services that will make your stay one of much more quality, from a bar, room service, spa treatments, and much more. You can experience all of this in the vicinity of one of the world's most incredible engineering marvels. If you want to learn from other Machu Picchu facts, we recommend that you do so on a guided tour of the complex together with a comfortable stay at this beautiful hotel.
EXCURSIONS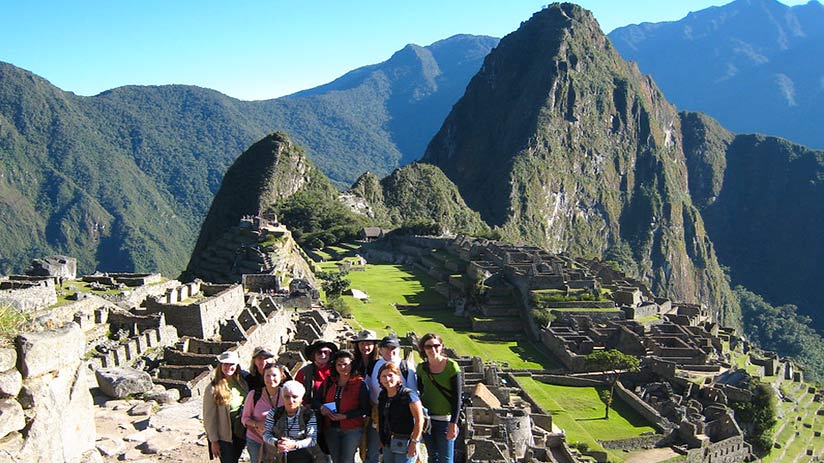 Another good thing about the Inkaterra Machu Picchu Pueblo Hotel complex is that you can experience excursions around the complex and some more exclusive itineraries that include a hike to Machu Picchu to a more private excursion to witness the spectacled bear, one of the only species of bears in South America. You can also complement your visit to the archaeological complex with a guided hike to Machu Picchu Mountain, among others.
"A JOURNEY OF A THOUSAND MILES MUST BEGIN WITH A SINGLE STEP"
We hope together with Machu Travel Peru to have motivated your next stay within one of the best hotels around the Wonder of the World. You can experience the comfort and luxury that any 5-star hotel includes. We can facilitate your next reservation to the complex with a simple call to our qualified advisers. We will be waiting for your prompt visit to the Andean country.
---