Latin American Quality Institute (LAQI) is a private non-profit organization which was founded in Panama in 2001. Also chosen as a strategic partner by Global Compact and PRME (Principles for Responsible Management Education), both projects of the United Nations Organization. Its main purpose is to promote and support the competitiveness of Latin-American organizations and companies.
LAQI is rated as the most relevant institution in terms of developing norms and standards of quality in Latin America.
Quality Procedures
Latin American Quality Institute encourages and motivates organizations and entrepreneurs throughout Latin America to use efficient systems in their processes. It also promotes a culture of total responsibility through the "LAEM" (Latin American Excellence Model) methodology which creates the concepts of Total Quality, Corporate Social Responsibility, Sustainable Development, Fair Trade and Education Quality.
LAQI works jointly with governmental and non-governmental organizations from all over the globe. Through these international agreements, Latin American Quality Institute seeks to unify the norms, procedures and standards addressed to the different market categories, in order to certify companies which are globally committed and competitive.
There are more than 3000 companies and organizations in Latin American which enjoy the benefits of accreditations and recognitions delivered annually by LAQI. For example, the Travel industry is highly considered by Latin American Quality Institute. Thus, Peru tourism is really appreciated.
On the other hand, LAQI produces "Quality Magazine" monthly. It is focused on the development and distribution of information based on its "40+10 Actions" which collaborates in the responsible development of companies and organizations in Latin America. Within the magazine, you will also find research reports and articles about the cultural aspects of Latin American countries. Quality Magazine is considered the leading magazine of responsible and quality business.
*40+10 Actions is a Model of Excellence that LAQI promulgates and transmits among the member companies in order to obtain continuous improvement in the business context.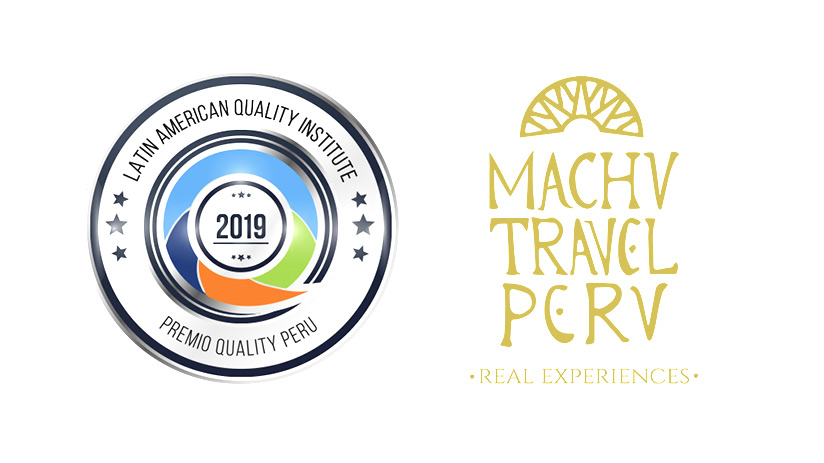 Latin American Quality Awards
Annually, during the ceremony of the World Quality Day (date created by the United Nations Organization in 1992) in the month of November, the Latin American Quality Institute congregates an exclusive group of companies and successful entrepreneurs of Latin America in order to recognize excellence in the business industry worldwide with the Latin American Quality Institute awards.
Machu Travel Peru received the Latin American Quality Institute award 2019.
This recognition is based on the performance and the challenge proposed for 2019: "Demonstrate resilience, ethics, quality and transparency focused on the Sustainable Development Goals established by the United Nations Organization". Latin American Quality Institute rewarded the successes achieved in the Quality Management of Machu Travel Peru, a familiar company which focuses on providing the best customer service in the Travel industry in Peru.
Peru is one of the most biodiverse and cultural heritage rich countries on the planet, with interesting ancient cultures and stunning beauty. Tours in Peru attract many travellers from all over the world who are interested in exploring the incredible wonders of this South American nation: Pacific coastal region, Andes mountains and tropical Amazon rainforest!.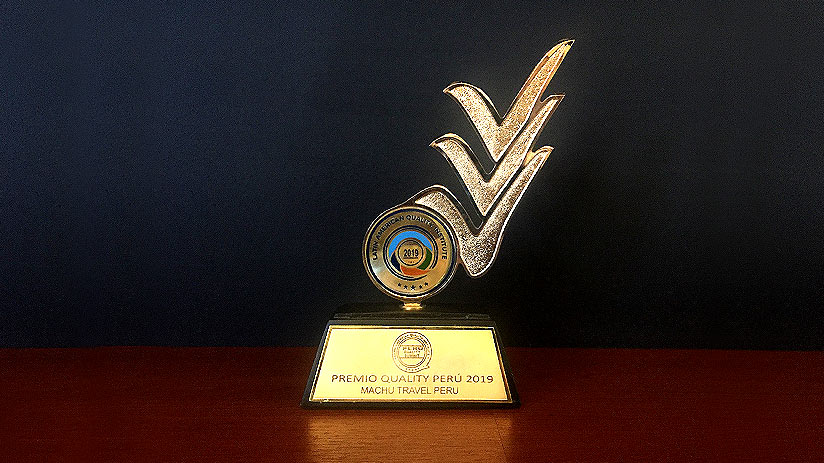 Machu Travel Peru
Machu Travel Peru organizes high-quality tours for their clients. Its experienced team with a vast knowledge of Peru ensures that you have an unforgettable journey. At the same time, Machu Travel Peru is really excited for the future, that's why it is planning to expand into different markets and grow the company with new and interesting destinations to show to their clients. Without a doubt, a bright future is waiting for this friendly company!
Machu Travel Peru is grateful to the Latin American Quality Institute for its support and recognition with these Travel Awards. As a progressive company, Machu Travel Peru is completely committed to improving its services and offer you the best of the best. Also, it is grateful to their clients for their loyalty and preference.
In conclusion, Peru tourism is not only amazing but delightful. So, don't hesitate, come, explore and enjoy with Machu Travel Peru!
---