If you are planning a trip to Peru, you will most likely do it with Machu Picchu on your mind. But if you do a little research, you will discover that Peru is much more than just this wonderful destination. And as your travel date approaches, you'll discover how excitement mixes with healthful anxiety. And being able to go through the Lima airport can be something truly intimidating, especially if you don't know the official language. Therefore, together with the Machu Travel Peru team, we want to help you gather the information you need to know about Lima Airport. Lima's Jorge Chávez International Airport is a rather large place. So you need to know how to navigate within it. Find out everything you need to know about Lima Airport.
Everything you need to know about the Lima Airport
General Information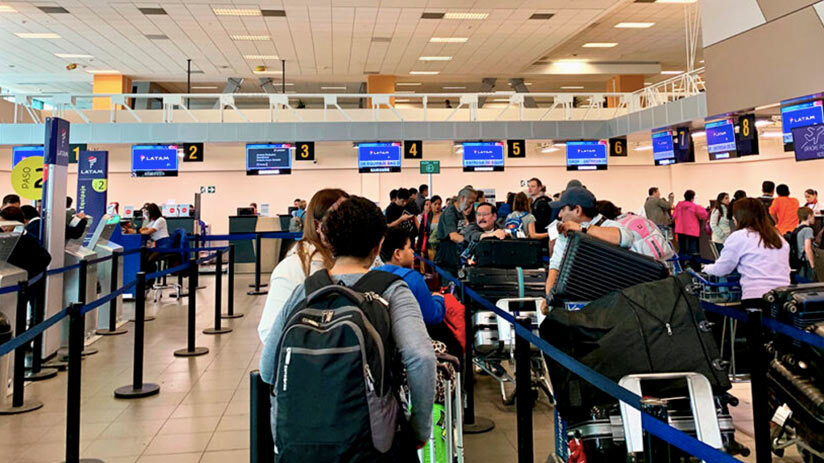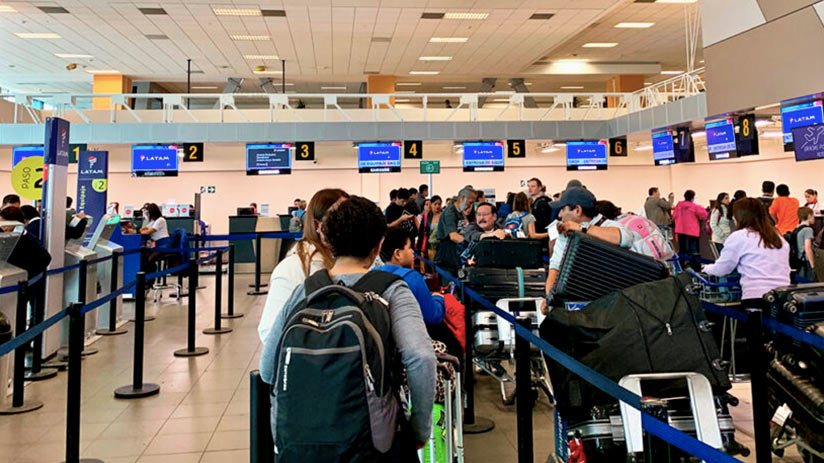 Lima airport is the main in Peru since its inauguration in 1960, receiving around 22 million international and national passengers per year. With LIM airport code, the "Jorge Chavez", another name in honor of the world's first aviator to cross the alps in 1910, is 12 km from Lima's center. It is usually the landing destination of numerous international flights. So if you plan to travel to another destination in Peru, you will most likely make a stop here. This airport has a single terminal and compared to other renowned airports, it can be a bit small. However, this ranks as one of the busiest airports in South America. And if you are looking to go from Lima to Machu Picchu, you will surely know this wonderful airport.
The Lima airport was inaugurated in 1960 to replace the ancient Limatambo airport that was getting trapped by the buildings and houses of the recent San Isidro district (Lima Center) Nowadays, with more than 90,300 square meters in its unique terminal and 729,600 square meters of the platform including the runway, the Lima airport is being prepared to face the new decade with new challenges.
Also, the airport has 60 aircraft parking spaces. This is not to mention the area with 44 departure lounges and some 19 loading bridges. In addition to 142 passenger check-in counters. In this form, Lima airport serves as a hub for some 24 airlines. And also about 50 international destinations along with another 18 national destinations. Even, as of 2019, it was formed as a logistics center for cargo in South America. Local flights will allow you to visit the many tourist attractions in Lima.
In constant remodeling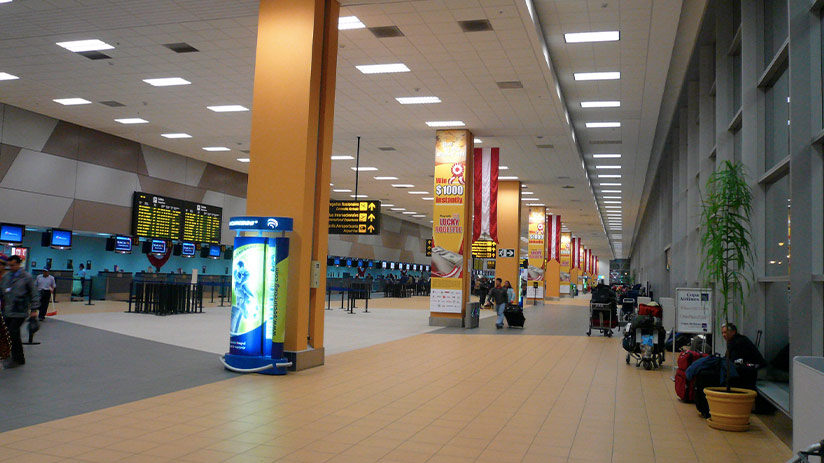 This was privatized during 2001 when the Peruvian government granted LAP (Lima Airports Partners, a German company that operates other airports around the world) the 30-year concession for the expansion, operation, improvement, and construction of the airport to different companies and investment funds. Therefore, with their continuous improvements, modernization, and expansions, they made the Lima airport one of the most modern of all South America. Besides, it is considered one of the best organized and easy to navigate. So you can somehow avoid international comparison. For example, the Lima airport recently obtained the categorization of 4E to receive large fuselage aircraft like Boeing's 777, 747, and Airbus A340. Even the airport was equipped with a category III instrument landing system to receive flights when there is low or no visibility, making it one of the safest in the world.
And if you want to know more, these years a true expansion project is being carried out that will triple the size of the current airport. This includes a second runway, a second terminal, and a new control tower. Finally, the airport and the new airport city are planned to be properly connected. Through an improved road network system and mass transportation.
Recognized as the best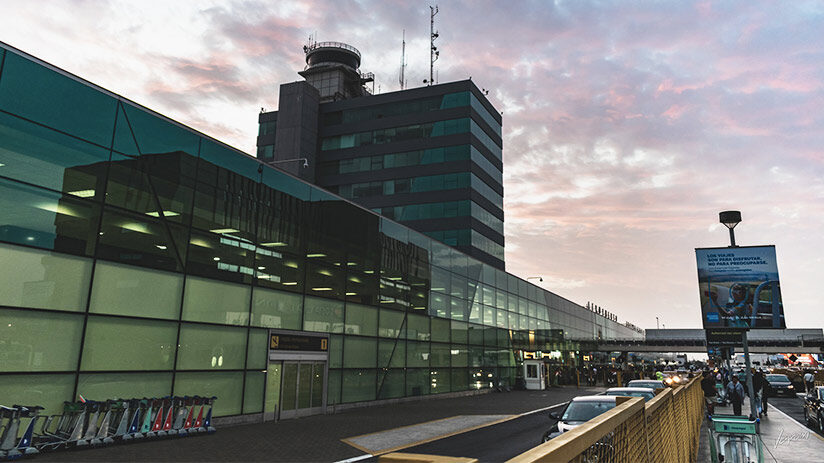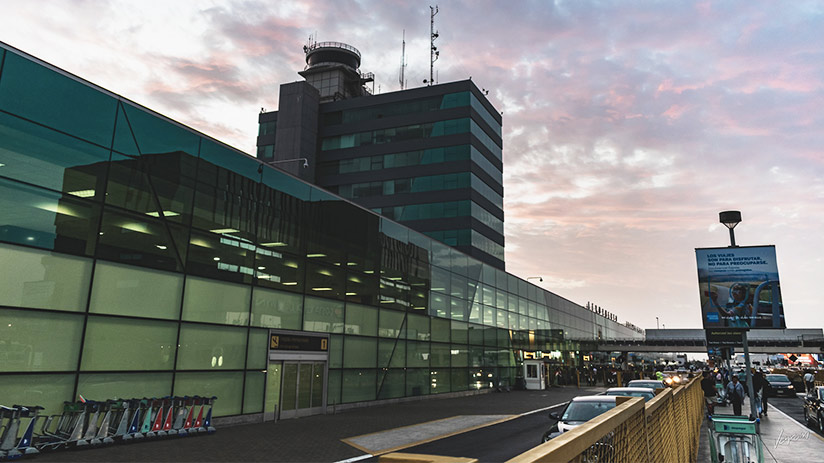 Now, the hard work of management and staff is often regulated with rewards. Therefore, the Lima Airport was awarded as the "Best Airport in South America" by Skytrax Research (A research company specializing in airport traffic around the world based in London) and "Leading Airport in South America" by the World Travel Award organization.
Lima airport location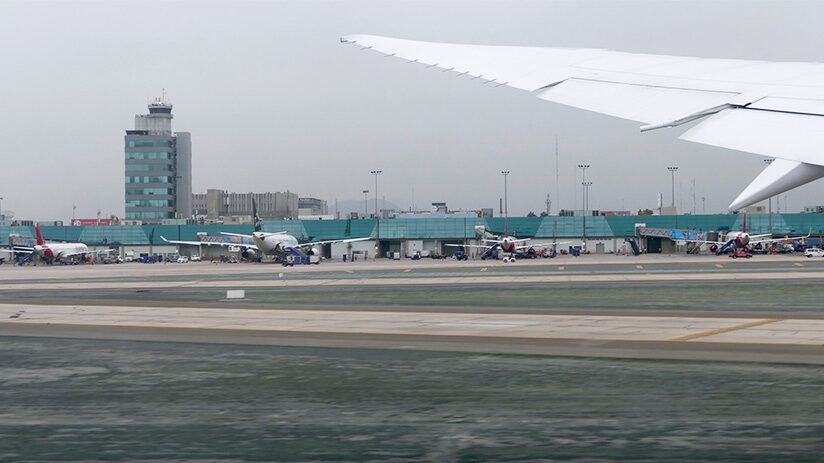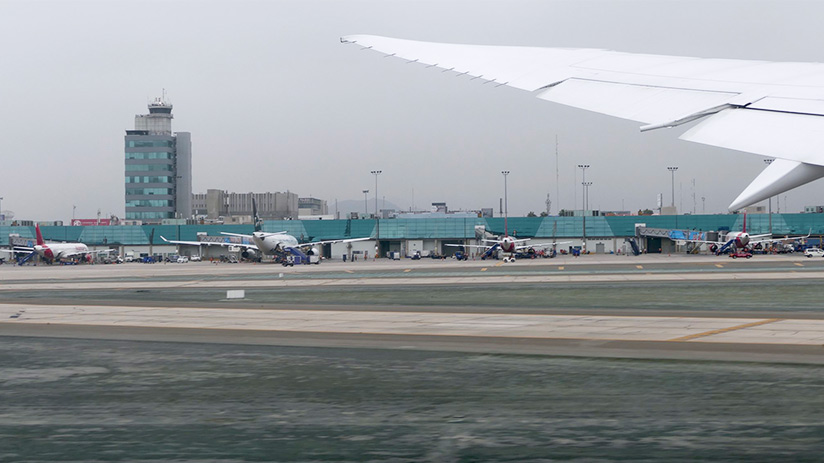 Jorge Chávez International Airport is located in the Callao district, on the outskirts of Lima. And how far is Lima Airport from the city center? About 7.5 miles (12 kilometers) west of downtown Lima. That is, approximately 10.5 miles (17 kilometers) north of Miraflores. The Elmer Faucett Avenue is the highway to enter there and usually, this has traffic between 11 am and 08 pm all days, so, take your precautions. Our recommendation is to add 1 hour more of the usual time to show up at the airport.
Transportation to get and out there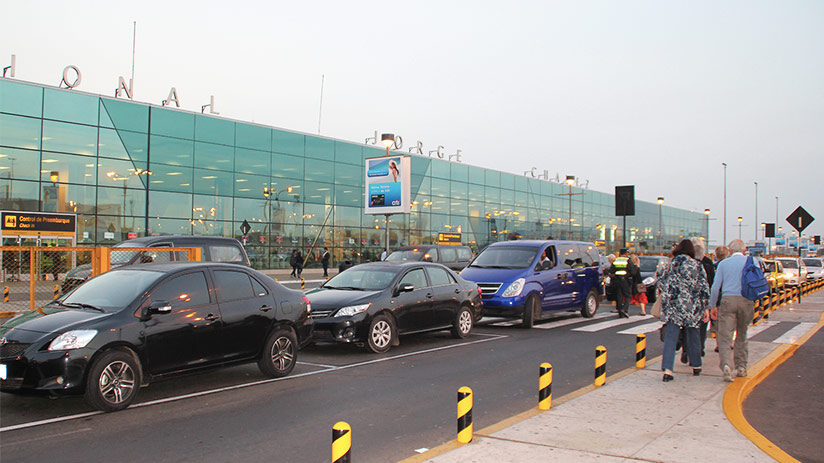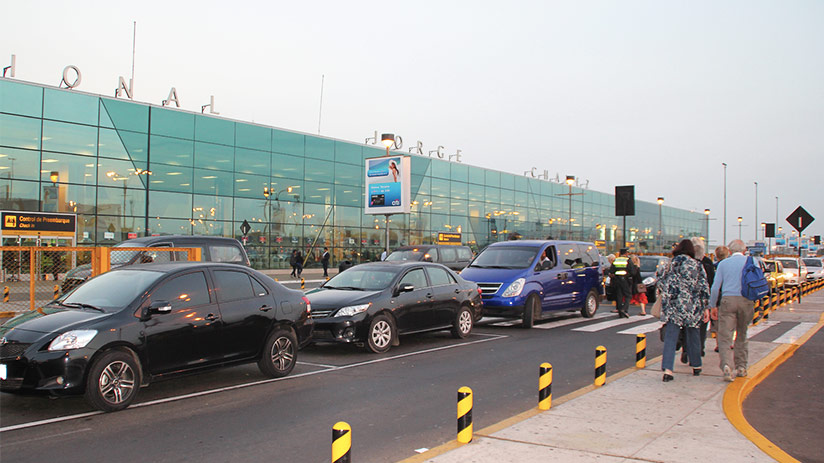 As you can see, the Lima airport is located on the outskirts of the city, (In the constitutional province of Callao) and take a good time getting there from the majority of hotels situated in Lima middle-class neighborhoods like Miraflores, San Isidro, Surco, even La Molina. Therefore, getting a Lima travel guide or knowing the principal transportation ways to get in and out there will be important.
Happily, on your arrival, you can find a variety of transportations to get to Lima center and main middle-class neighborhoods where are located the majority of hotels. In the same form, when you want to go from Lima to the airport to take your flight of return.
Taxis: When you go out from the airport terminal, in the parking zone are authorized taxis (By Callao and Lima municipalities) to take you to the main Lima districts, you will arrive there without any problem. Only an important tip, remember to quote and bargain the travel price before taking them because in Peru doesn't exist the taximeter. Usually, the price is cheaper than taxi apps.
Taxi App: This is our recommended form to move to Lima. Fortunately, there are many taxi app companies to use, Uber, Beat, Cabify, Didi are the most popular.
Rent a Car: Companies like Hertz, Budget, the local ANC groups have counters located on the first floor (north side) of the airport terminal. They are open 24 hours, and you can hire a car directly there.
Airport Bus: It is the official bus company of the airport, and offers a variety of scheduled transfers (more than 30 per day). These buses pick you up from the airport to go to Miraflores and San Isidro district (Where are located the majority of hotels in Lima). The company has 12 pick-up points and the cost of the ticket is $8 one way to Miraflores and $6 to San Isidro. Its terminal is located in the same parking area.
Public transportation: Lima is known for its chaotic traffic and precarious transport system. There are kinds of minivans and vans that Peruvian call "Combis". These transportations have small and tiny seats, without luggage space, dirty and most of them are old. Usually, the passage cost 2 or 3 Soles (Peruvian local coin) to different parts of Cusco. We don't recommend this.
The design of the Lima airport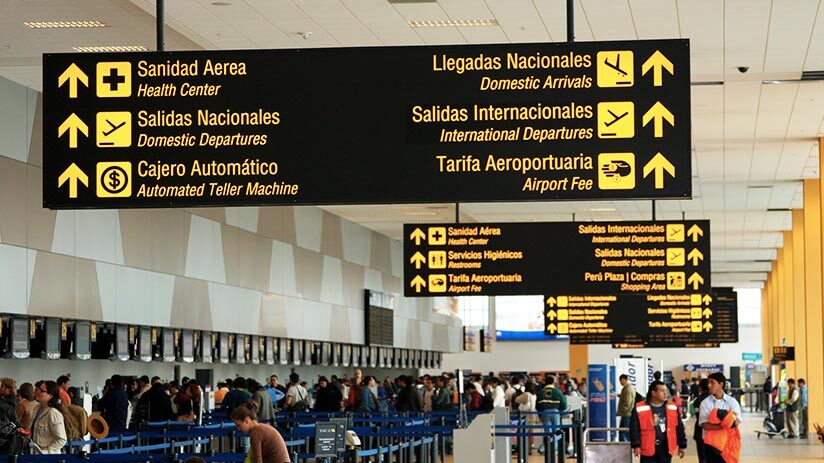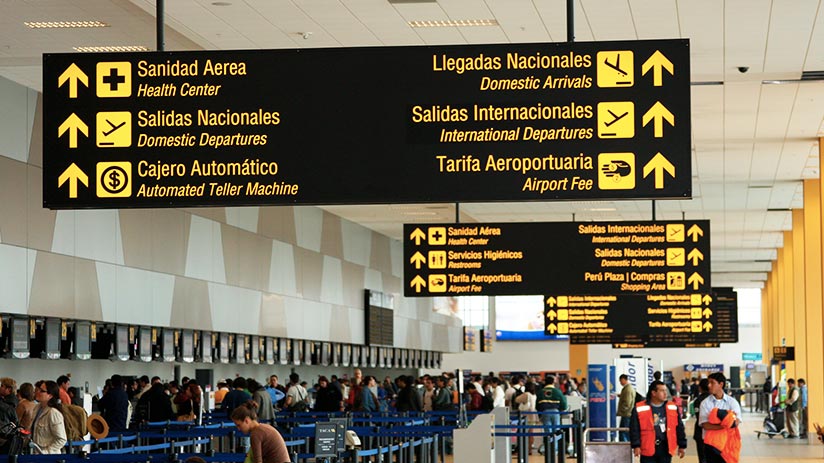 Besides, Lima Airport has a single terminal that serves both international and domestic flights. But despite this, it could be considered a small but very well organized airport. Its design is designed for the comfort of passengers. So all the posters are in English and Spanish, while a large part of the staff is bilingual. So you will not have great trouble locating yourself. Also, You will find that Lima Airport itself has maps to locate you. These will make your journey through the site much easier, and you will be able to find the different locations quickly. If you were wondering about the best time to visit Lima, you have to know that any moment is good.
The first floor of Terminal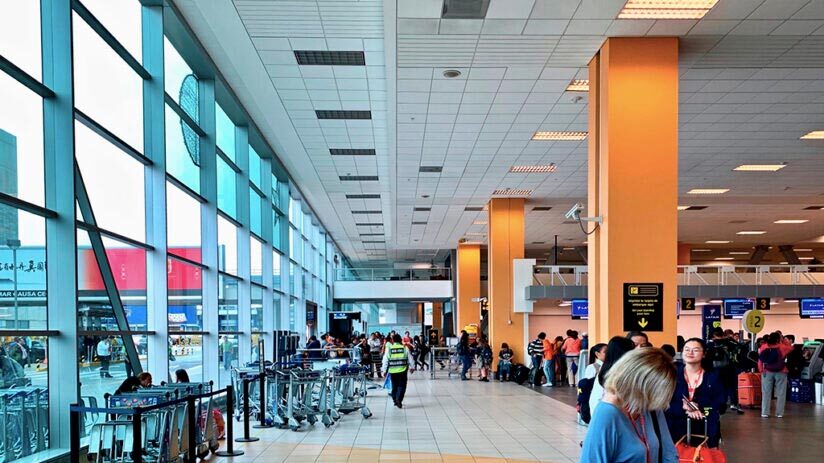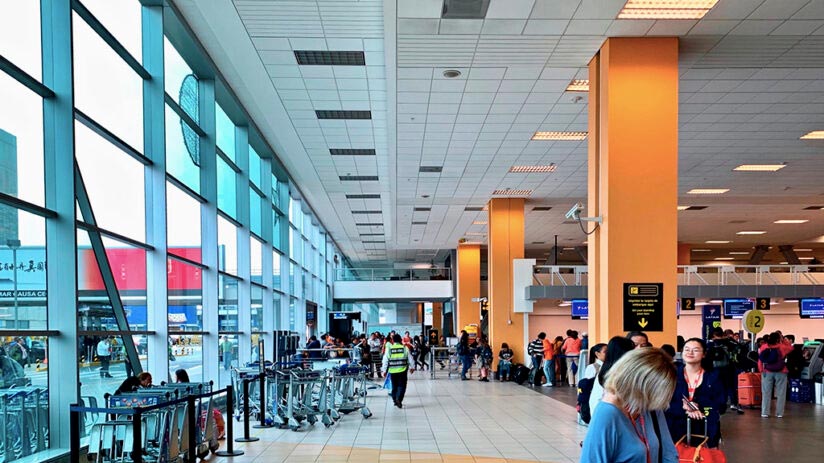 On the first floor, there are the counters of many air companies where the billing is done. And on the right are the national arrivals, while on the left are the international ones. The gates arrivals are divided from 1 to 7 and from 30 to 39. Also, on this floor, you will find restaurants, bars, a commercial center, luggage storage, restrooms, tourist information, immigration office, spa service, health center, money exchange counters, shoeshine. Outside the terminal, parallel to the national arrivals zone, you will find any type of transportation service, (car, buses, taxis) to get to Lima.
Second Floor of Terminal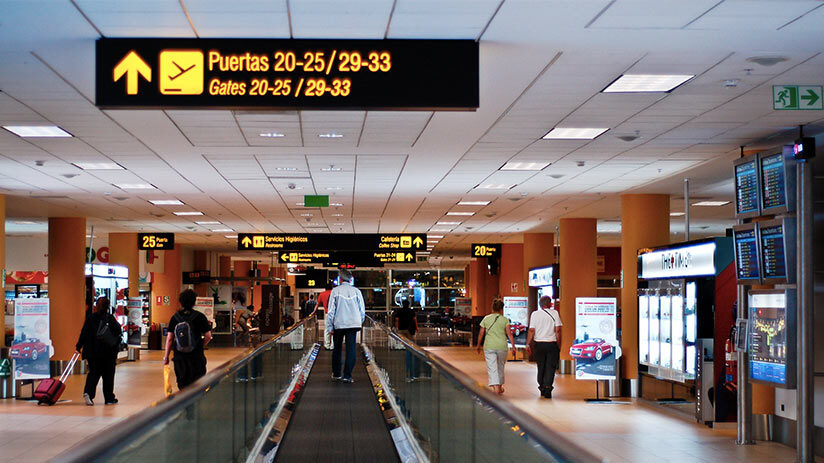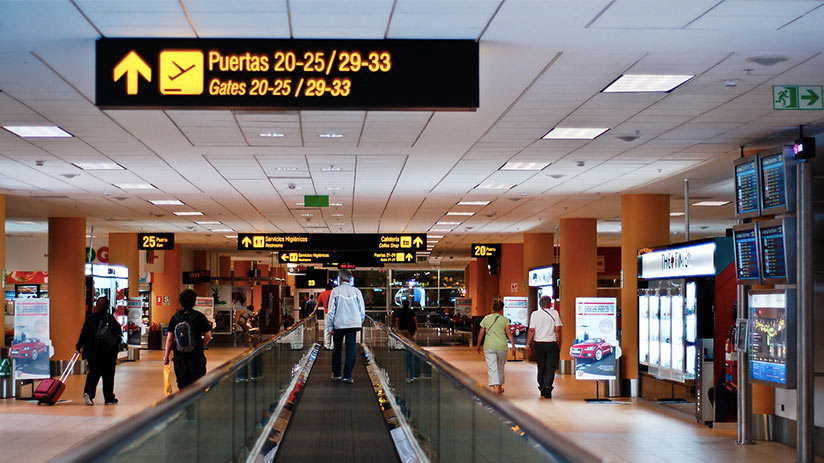 On the second floor are the airlines' offices with large stores and a food court. In addition to finding the security control that checks each of the passengers. Once you have passed through the control, you will be able to see both the international (Left) and domestic (Right) departure gates. These gates are divided from 6-9 and 12-26. And there you will also find food and beverage stores such as duty-free shops, post offices, ATMs, restrooms, public telephones, toilets, chapel, massage cabins, and pharmacy.
Parking zone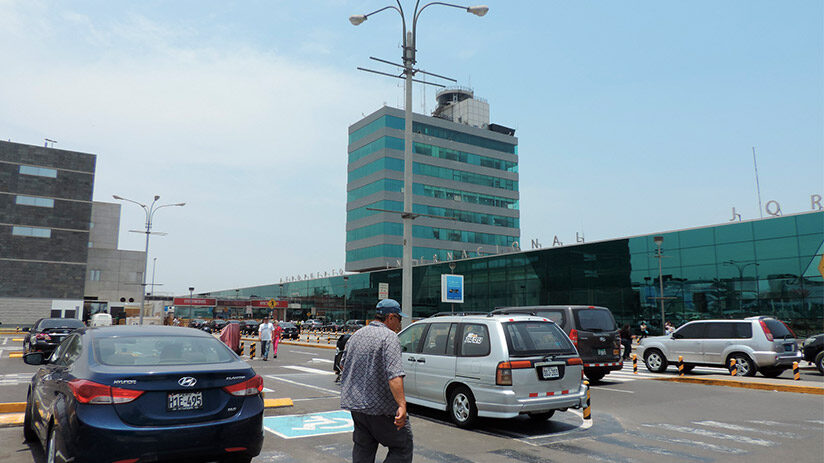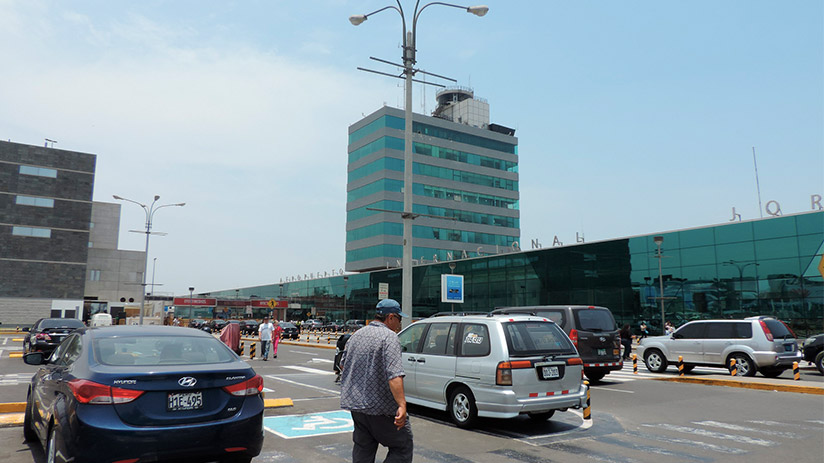 The Lima airport offers a spacious parking zone just in front of the terminal. The rates depend on the size car and the time. The parking for a short time is exclusivity for cars (2.20 meters of large)
45 minutes: 5.20 S/. Soles.
46 – 60 minutes: 7.00 S/. Soles.
More 61 minutes: 7.00 S/. Soles per hour.
Parking for every 24 hours: 45 S/. Soles.
The payment can be made in special machines located between the parking zone and the terminal. These accept cash (Dollars or local coins) and VISA, MasterCard, American Express, Diners Club credit cards.
Wi-Fi and charge zones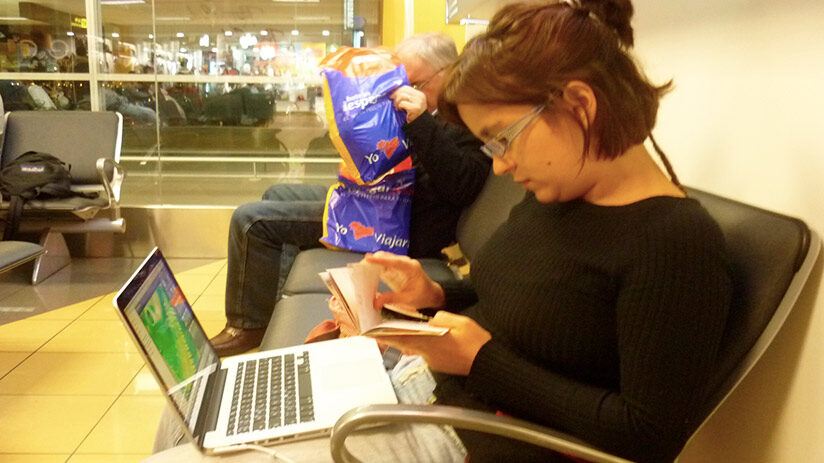 Nowadays, the Jorge Chavez International Lima Airport has free Wi-Fi in most of its areas. However, take note that the signal is not strong, (Just enough to browse the web, social networks, and WhatsApp), so if you want to make a video call or watch a movie, you will have to occupy your time with something else. For the first connection, you will have 1 hour of free Wi-Fi (Name of signal: FreeAirportLima). After that, you will wait approx 15 minutes to get another hour of free Wi-Fi. Finally, you will have to pay the Premium services (PremiunAirportLima) to get a stronger signal (but still a disappointment)
$5 Dollars for 2 hours.
$10 Dollars for 10 hours.
$12 Dollars for 30 days.
The pop-up accepts all credit cards. Regarding the charge zone, there are terminals of charge one on the first floor and several on the second floor, inside boarding standby rooms.
Lounge areas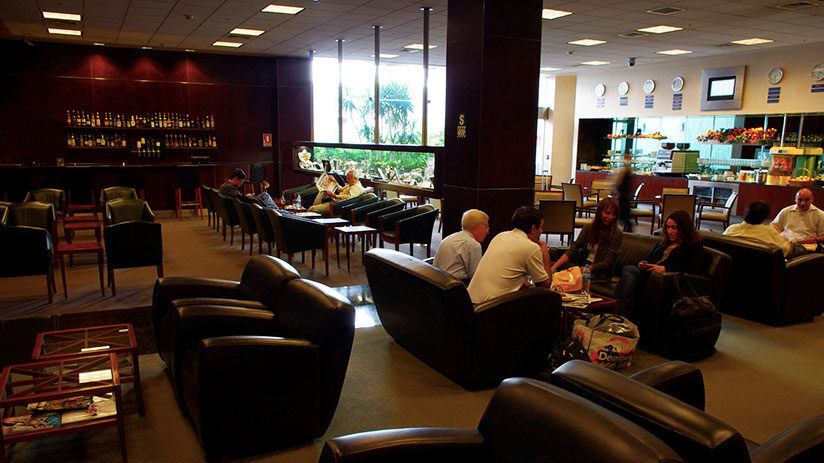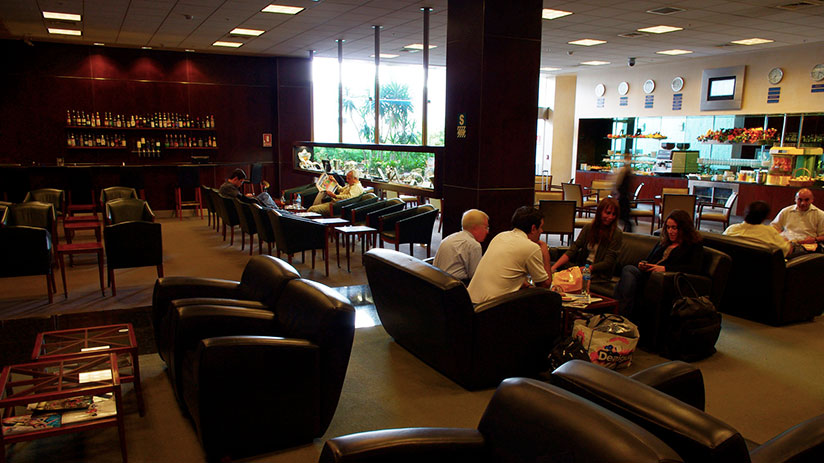 Due to the great tourist flow, the Lima airport has three lounge bars where passengers can rest, take a cup of coffee or, in other sense, kill the time while their flight finishes being conditioned. Of course, it is unnecessary to say that only the access of premium clients of many credit cards is allowed in these establishments.
Hanaq VIP Lounge: Lounge bar where the passenger can have Wi-Fi, buffet, non-alcoholic drinks, coffee, business center, amenities, TV, children's area, restrooms, even showers. They are open all days of the week. The lounge is located in the International flight down area, just in front of gate 17, in a corridor.
Sumaq VIP Lounge: It is located before the Hanaq VIP lounge (to one side of it) The lounge has similar benefits to the Hanaq VIP lounge and a similar schedule of attention.
El Salon by New Rest VIP Lounge: In the same way, has similar benefits as the previous two with the difference that it is located in the National flight down area, just in front of gate 13. It is open from 01:30 am until 11:00 pm.
Club VIP Lounge: Domestic hall, second level. Services: Showers, newspapers, magazines, printers, photocopiers. Hours: 24/7. Please note that it is closed for renovations.
Luggage zone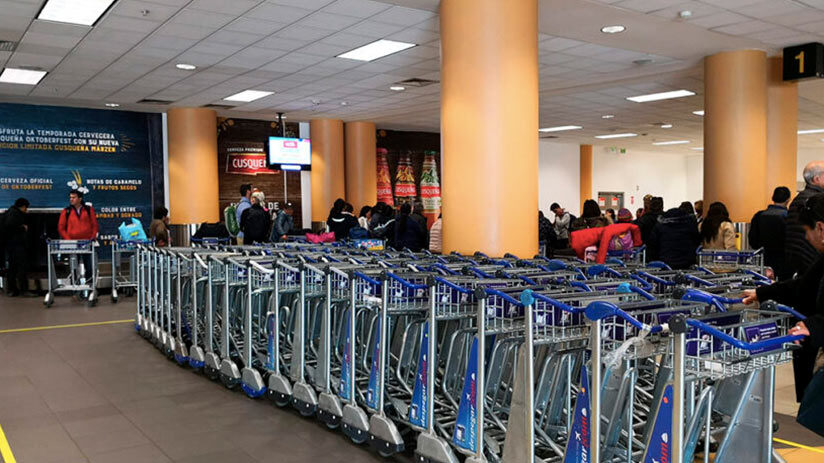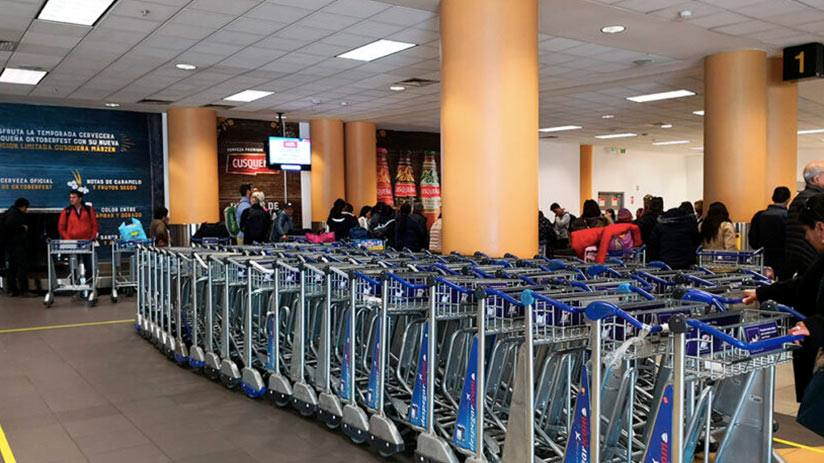 The Jorge Chavez Lima airport has a special service of luggage storage located in the public area, abroad of the International flight arrival zone. The prices of the service per each luggage are:
Per hour: $2 or S/ 3.80 Soles.
Per day: $13 or S/ 50 Soles.
Prices can go down if you use the service for a longer number of days or have many items to guard.
Take note that they only accept cash (American dollars or Local coin Soles)
Surrounding hotels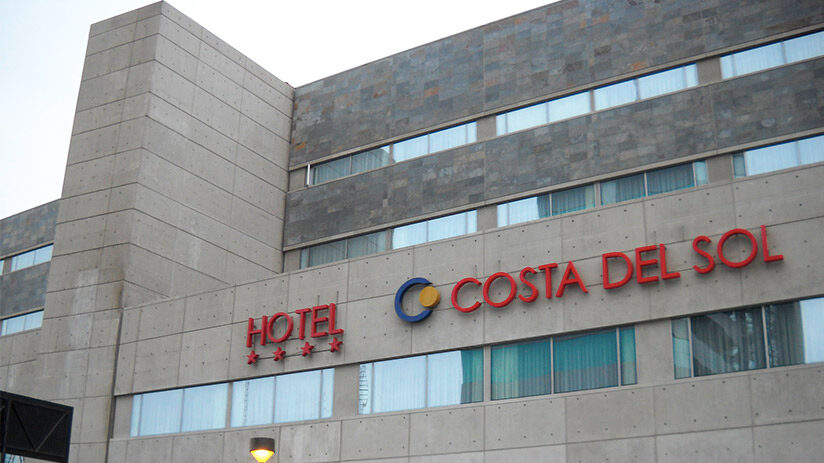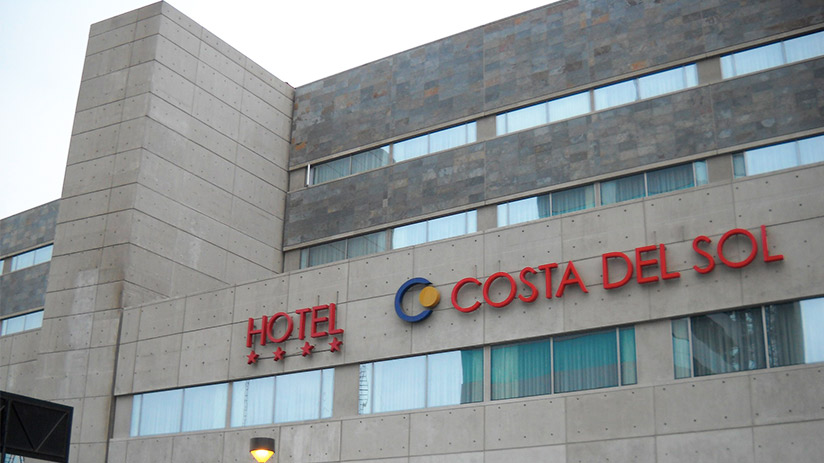 Costa del Sol: Four-star hotel located in front of the terminal (inside airport complex). The hotel offers rooms from $140 to $160, even it has diurnal rooms from 10 am to 6 pm. Spa, restaurant, breakfast service, business center are its services offered, and it is connected with the airport terminal by a corridor located on the second floor of the hotel.
Holiday Inn: A three-star hotel located in front of the Lima airport complex (Only divided by a busy oval). It offers transportation in and out of the airport as a courtesy, restaurant, gym, covered pool, large rooms, inter alia. This hotel is destined for family holidays in Peru, for example.
Las Fresas hostel: For economy budgets, there is Las Fresas hostel. It is a hostel located 5 minutes from the airport, private and shared rooms, without breakfast service and transport to the airport, please take note.
What to know before traveling to Peru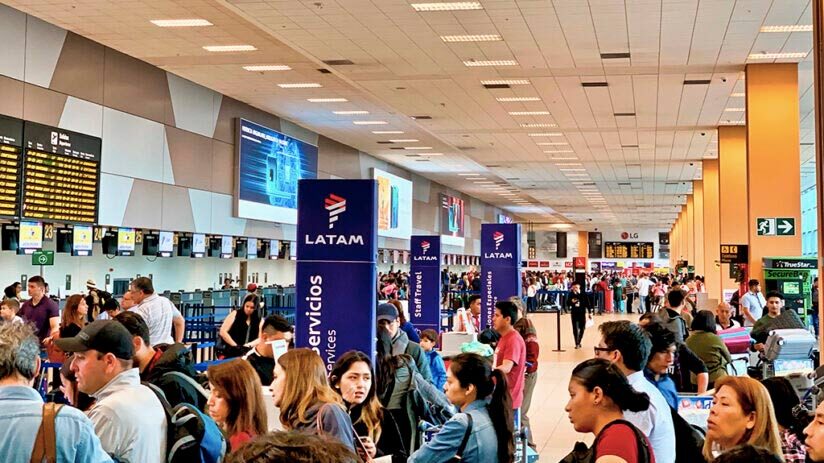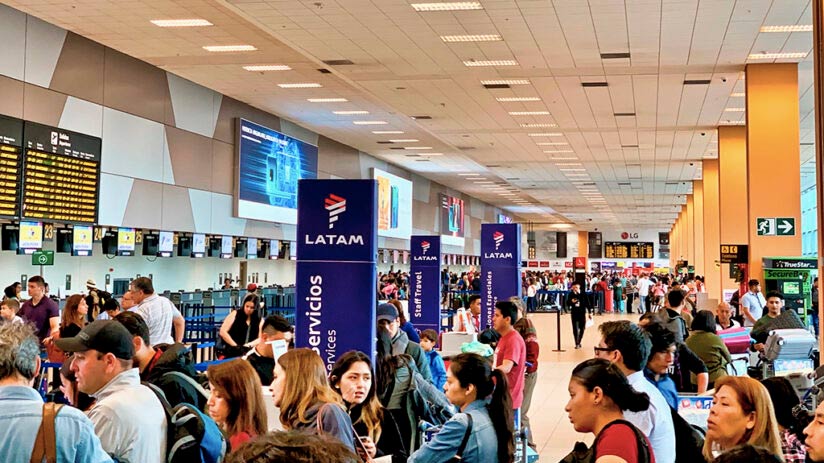 Peru does not require a Visa for a vast majority of countries, but there are exceptions. It is best to check with a local consulate in case you have further questions. And also remember to have a passport valid for at least 6 months before leaving on the date of entry.
Another thing to keep in mind is that tourists from a vast majority of countries are only admitted for 90 days in Peru. The period can be extended up to a maximum of 180 days. But then after the period, you will have to pay a corresponding fee at the Immigration and Naturalization Office. It may happen that they also give you an Andean Migration Card or TAM. Although, this document will be issued digitally. Additional information, today international travelers must wear a double disposable surgical mask to board or leave the airplanes.
Arrival procedures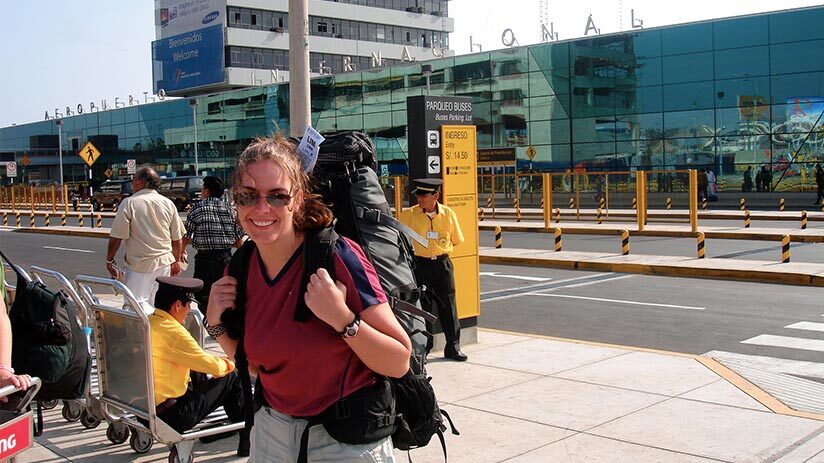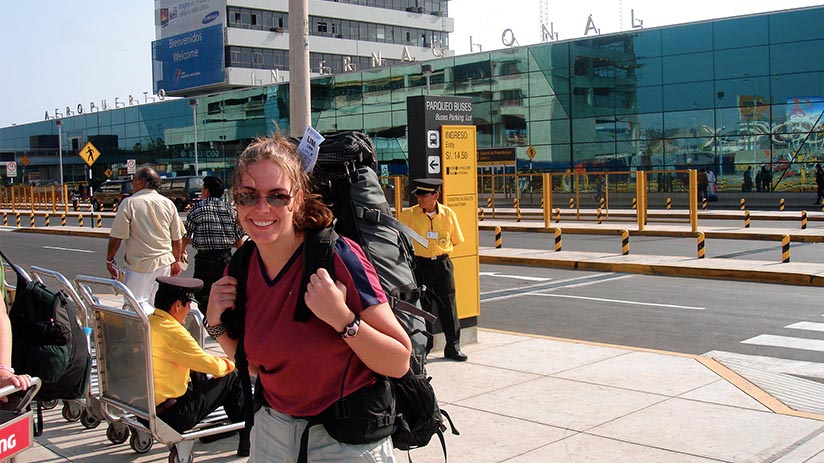 Usually, it takes around 1 hour to get out of Lima airport. So, from when the plane lands until you find your transfer, it may take a while. Despite this, if many flights land at the same time, delays can occur. In addition to the lack of immigration personnel and certain delays in the baggage area, it may take up to 2 hours to move through all the checkpoints. So from the plane to your transfer, it may take a little more than an hour depending on the flight. And what happens during this time?
Migration control: There you will have to show your passport and flight ticket. Remember to have an updated passport and check if your country of precedent requires a visa to Peru. What is the reason for your visit to Peru? For how many days will she stay in the country? When is your return date? What places will you visit? These are questions that can be asked by the immigration official. If you are from countries belonging to the Andean community (Ecuador, Peru, Bolivia, and Venezuela) you will have a special counter of migration control. The maximum period to stay in Peru is 183 days.
Luggage pick-up: Passing migration control, there are luggage carrier sleeves. Please, pay attention to your flight number and your destination to search them in the monitors located upside of these carrier slaves and wait for your luggage.
Customs control: Once you have your luggage, meters in front, a Customs personnel will be handing out declaration cards to be completed if you carry fresh vegetables, fruits or meats, weapons, drugs, medicines (whether for yourself, for others, or for commercial use), animals, pesticides, weapons, commercial merchandise, inter alia (Restricted things) or if you have $10,000 or more. On the other hand, if you don't have any of these things, you can pass freely. However, pay attention that Aduana control officers can open your luggage to verify your declaration card with the truth, indistinctly.
Transfer service: Finally, you will get to the first floor of the Lima airport, outside the terminal you will find different kinds of transportation to get to your hotel, Airbnb, or hostel. You can check our section on transportation in this same article to know what the transportation types are located there.
Departure procedures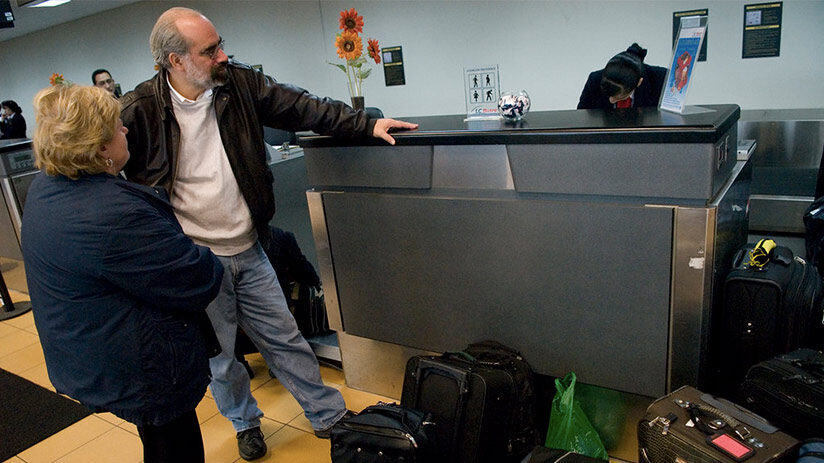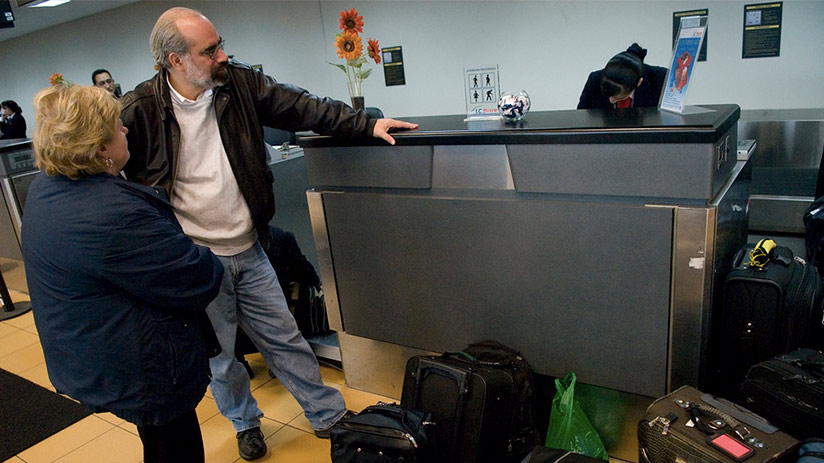 Whether your flight departs to a national destination (Inside Peru) or an international country, you will have to leave the hotel, Airbnb, inter alia with many hours in advance. Being 3 hours before international flight departure at the airport and 2 hours, in case of a domestic flight, is recommended. However, you will have to add 2 hours more to these times but, Why? The traffic during all day that Lima city has is the answer. It's not a surprise if you get stuck in the middle of Lima center or in Elmer Faucett Avenue (the main highway to get to the airport) by 30 or even 1 hour. Therefore, take your precautions and get to Lima airport.
Luggage register counter: At the entrance to Jorge Chavez Lima airport, this is the first point to stay. You will have to register your luggage at the airline's counter located on the first floor of the terminal. Each airline company has its own luggage and weight policies.
Security point control: After registering your luggage, you will have to go to the second floor, to enter, through the main departure flight gate, to security control, where you will have to take off your metal objects, jackets, belts, keychains, cell phones, hand luggage and go through the metal detector. After, you can go directly to the Customs control point.
Customs control: The passenger who has a domestic flight can go by the left directly to their departure lounges. Instead, the passengers who have international flights will have them go, by the right side, to Customs control, with their passport updated and flight tickets at hand. The customs official will review the documents. In general, they will ask a simple question before stamping a seal of visit registration in your passport and give them back the documents. If the tourist exceeds the allowed limit of day permanence (183 days), they will have to pay, in cash, $1.30 per extra day in Peru.
Departure Lounge: The mini journey will be over. There you will find Duty Free market, some restaurants and lounge VIP bars, inter alia.
Important data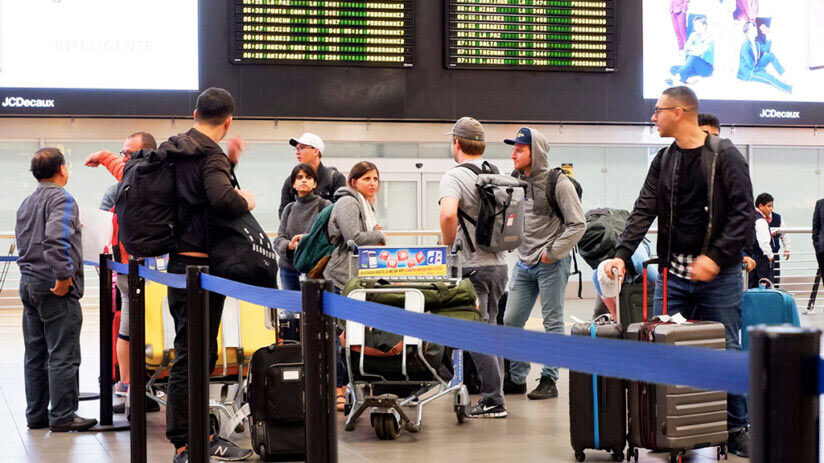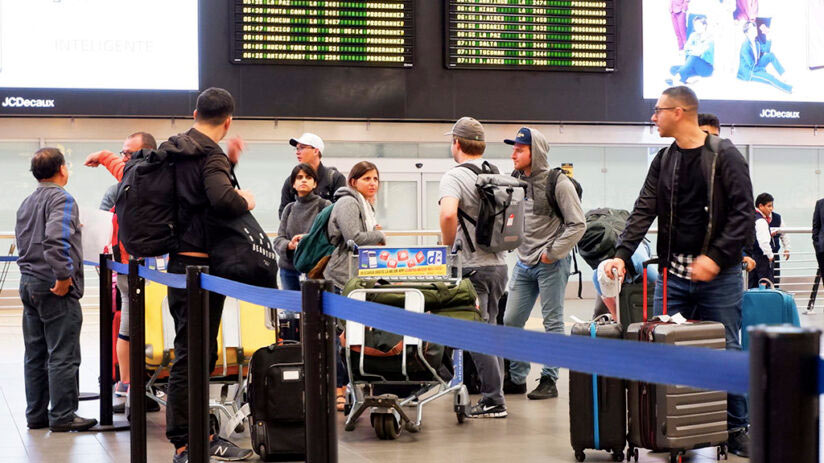 Most frequent airport hours: Generally the busiest times you will see people at the airport in the morning between 8 and 10 AM. While in the afternoon it is from 7 PM to 12 AM. A large majority of international flights to Lima depart and arrive late at night. So this is usually the busiest time at passport controls. And can you sleep at Lima airport? You can't, but there are a lot of luxury hotels to take advantage of.
Security: Another thing to keep in mind is security. Peru is safe to travel to, as is its main airport. But, is Lima airport safe at night? Yes, it is. But in the same way, it is highly recommended to avoid the surrounding areas and the hotel facilities. And if you take a taxi, be sure to do so with a registered company.
ATMs: You will find numerous ATMs within the Lima Airport. From BCP, BBVA Continental, Scotiabank and Globalnet. These are available 24 hours a day.
Currency and change: Fortunately, you can also exchange your dollars or currency of choice for the official currency of the country. Interbank or Word Xchange stores are available the vast majority of the day. Although the exchange rates can be somewhat high compared to other places in the city.
Luggage storage: There is a luggage storage service that is available 24 hours a day and 7 days a week.
Chapel: If you're a Catholic person, there is a Chapel on the second floor of the terminal. It is open all week from 09 am until 05 pm.
Health Center and Pharmacy: A health area is located on the first floor of the terminal, at the National arrival area, they attend 24/7. The pharmacy is located inside a market located on the second floor, with the same schedule of attention as the health center.
"AIRPORTS WILL ALWAYS REMIND ME OF WHAT IT MEANS TO LOVE"
As you will see, the importance of knowing the Lima Airport is essential when organizing your trip. From making your check-outs to knowing the luggage storage. We hope together with the Machu Travel Peru team to have been helpful. If you want to know more about everything the airport has to offer, you can consult with our advisors. They will be able to guide you on how to guide you through this site. As well as how to help you book your tickets in advance. Our team will be waiting for your soon visit our magical country. What are you waiting for to organize your trip right now?
---