The capital of Peru, Lima is often overlooked when people plan a vacation to Peru. People often just think of the south of Peru and want to travel to Machu Picchu and the wonderful Lake Titicaca. Yes, you should visit these areas but also do not discount Lima as a destination as the city is filled with interesting ruins, museums and some of the best restaurants in the world. Why not take one of the many sightseeing tours in Lima to give you a better idea of the history and the culture of this fascinating city. In this article, we will give you an indication of some of the things we suggest that you try while in Lima.
One of the museums that you must not miss in Lima is the Museo Larco, housed in a beautiful old house, the museum holds the best collection of Peruvian artifacts in Lima, and it is set up in cultures so you get a great idea of each culture and their life. Do not miss the erotic section, which contains a collection of ceramics for each culture.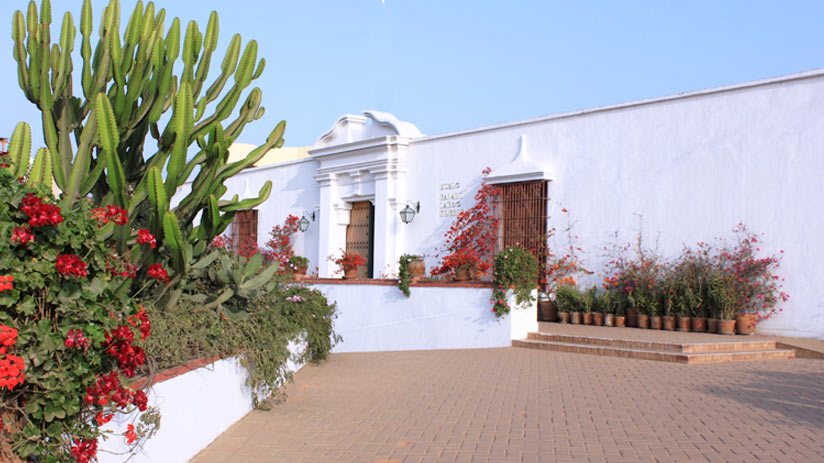 Try not to miss the Museo de Arte in Lima; this is Lima´s main fine art museum. The collection features art from Pre Columbian to contemporary art. There are guided tours daily so try to take the time to visit.
Yes, I know it is a church but the bright yellow Franciscan monastery features a catacomb in the basement of the building that is well worth visiting. In addition, the library is filled with a remarkable 25000 ancient volumes from the Spanish Conquistadors. The building itself is filled with ceramic wall tiles imported from Spanish in the 16th Century. Admission is a few soles and there are guided tours in English.
If you have time, visit the Museo de Oro, this museum has a fine collection of artifacts from many different cultures. Until recently, it was thought that some of the pieces were fake but the museum underwent a renovation and now it is said that all the displayed pieces are authentic.
If you wish to see churches then Lima will not disappoint with a wide array on offer. The first we recommend is the Iglesia de Merced. Located in central Lima, on Jiron De la Union, it is the site of the very first catholic mass in South America. Although the structure you see today is from the 18th Century the building is lovely so take the time to visit it.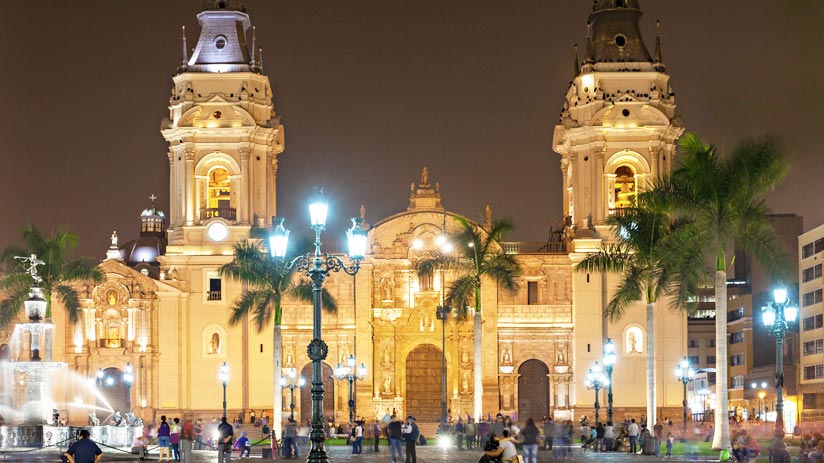 Located on the Plaza de Armas is the Cathedral of Lima, although rebuilt many times due to earthquakes, with the last renovation completed in 1940, the church is still very beautiful, has a great history and features the remains of Spanish Conquistador Francisco Pizarro. There are guided tours in English for a small fee; the choir section is one of the most interesting in the church.
The Santo Domingo church was built by Vincent de Valverde, who was with Francisco Pizarro throughout the conquest. This impressive pink church also features a convent and a lovely garden. Some of the church's most interesting attractions are the remains of San Martin and Santa Rosa on display.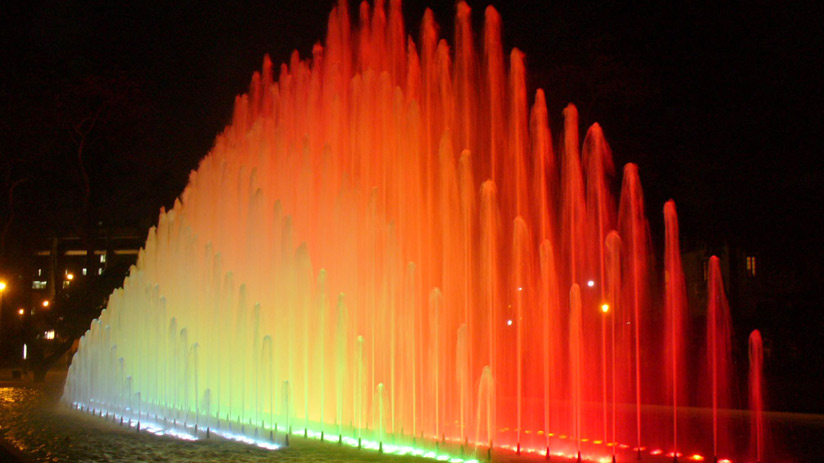 Other than museums and churches, there are many other attractions to pass your time in Lima. For something to do at night try El Circuito Magico del Agua, located close to the center of the city this park features a series of fountains and light. It is best to go in the summer months so you can enjoy the water. The park gets very full with locals. Take a change of clothes, as you will get wet.
Located not far from Lima is Huaca Pucllana, an adobe ruin that dates back to 400 AD. In 2010, four Wari mummies were discovered intact. Take a tour, as this site is a little hard to get to by public transport.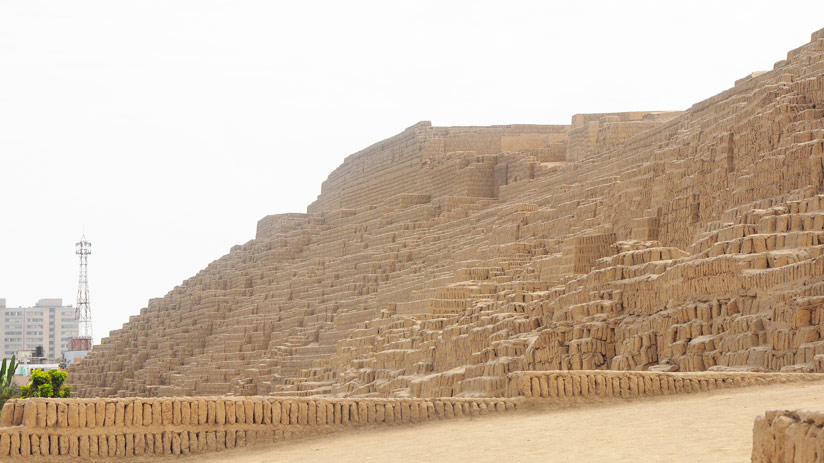 For a lovely walk try the Costa Verde, located high above the Pacific Ocean in front of Miraflores, this walk is great on a warm summer day. Here you will also find the Parque del Amor, Larco Mar, which is a shopping complex built into the side of the cliff and there are adventure activities to pass your time. It is also a nice place to take a bike ride, you can hire bikes on the Costa Verde.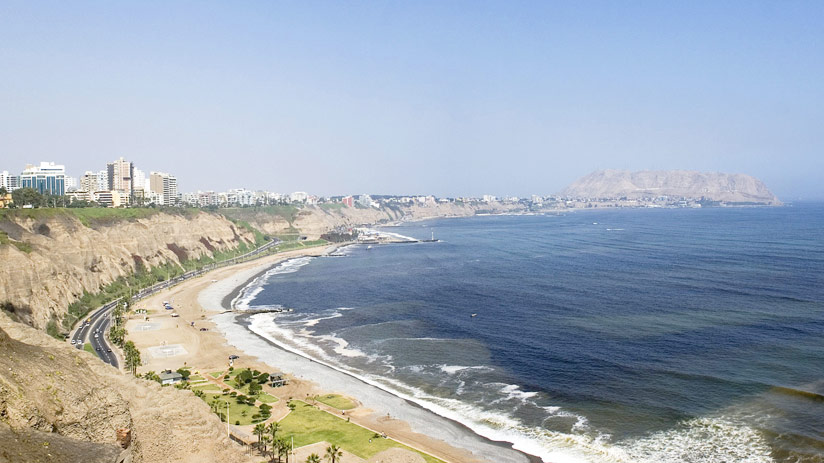 If you love your food, Lima is the destination for you. To name all the best restaurants in Lima Peru in one article would be impossible so we will give just a few to try.
With three restaurants in the world top fifty, you are definitely spoilt for choice. The first that is recommended is Central, a restaurant that reinvented Andean cuisine. Eating here is an experience so be prepared to be surprised and delighted.
Next, is Astrid y Gaston, owned by celebrity chef Gaston Acurio, who cooks Peruvian dishes with a twist, located in the Miraflores district not to be missed by anyone who loves food.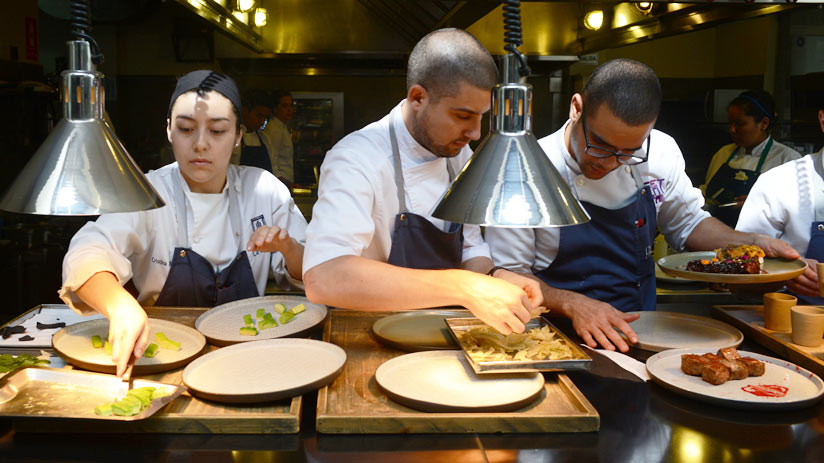 "El Rincon Que no Conoces" is a little far away from the center of the city of Miraflores but it's worth the journey. It was started by national Peruvian legend Teresa Izquierdo, this restaurant is famous among the people of Lima.
Not far from the Surquillo market, is La Picanteria, famous all over Lima for its delicious food like sea urchin omelet, Stuffed peppers, and Osso Bucco. Featuring traditional plates from all over Peru, the restaurant will supply a hearty meal for the hungry stomach.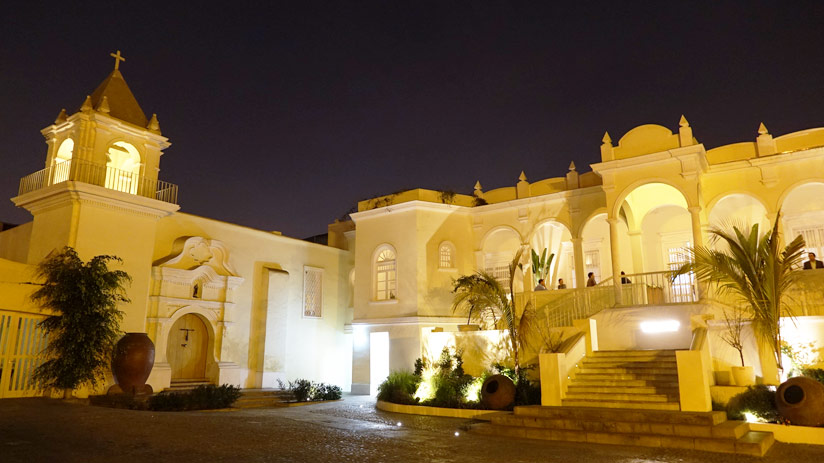 If you love Ice Cream, try Blu for some of the best Ice Cream you will ever taste. There are many French bakeries to tempt your taste buds all over Lima. Try some traditional Ceviche, which is fish cooked in lemon juice, served with sweet potatoes, corn and maize, invented in Peru, but claimed by the Chileans, Ceviche is a must-try in Lima. The areas of Miraflores and Barranco feature many hotels and restaurants and most people these days stay in these areas when visiting Lima on their Peru holidays.
Peru tourism is increasing every year and so is the amount of visitors to Lima. With the popularity of Peru´s cuisine and the many wonderful ancient sites do not miss taking a tour to Peru and visit Lima.
---