Traveling is one of life's great pleasures and everyone should experience it. Especially when we talk about traveling to Peru, where you will find many things to live. And the way you decide to travel can make a difference to your journey. Many people only travel by plane; this is by far the fastest way to get around. But many people love to travel by train and do all the great train trips around the world. Traveling by train or bus has its benefits. Since you can enjoy the countryside and appreciate the wonderful geographical diversity that characterizes Peru. There are many train routes that you should experience, but that's for another article. Here we are going to talk about the trip from Lima to Cusco. Therefore, together with Machu Travel Peru, we want to tell you about the different ways to get there.
After you have experienced some of the best restaurants in Lima and seen the different city sightseeing tours, you will be ready to leave the capital city. Traveling to Cusco to get to know the wonderful Inca Culture is usually mandatory for anyone looking to get to know Peru. Since there is no true trip to Peru without first knowing the wonderful Inca citadel. But being able to spend a few days in Cusco has its benefits. Enjoying a few days in the Imperial City will allow you to acclimatize to the altitude and enjoy the many things to do in Cusco. Now as for the ways to get from Lima to Cusco you will find many.
A complete guide on the trip from Lima to Cusco
GETTING FROM LIMA TO CUSCO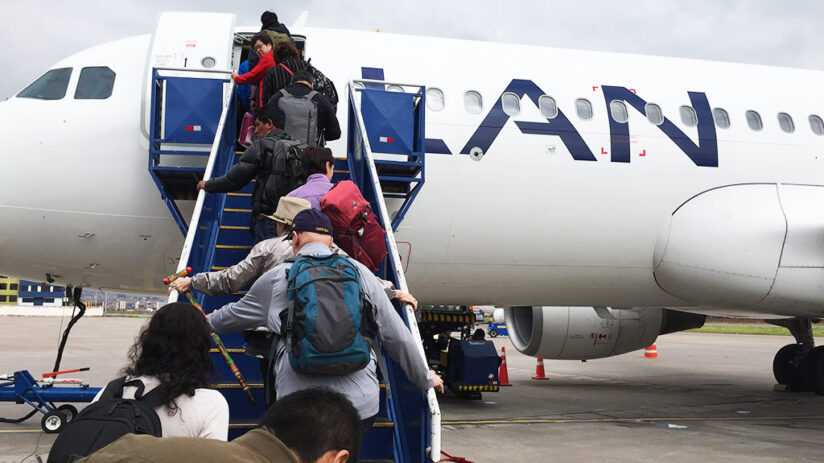 After enjoying all the things to do in Lima, you will feel ready to leave for Cusco. In general, there are only two main ways to travel from Lima to Cusco. The first one is through a quick plane ride. While the other is to travel on a comfortable bus ride. Both have their advantages and disadvantages, everything will depend on your available time and budget. Although you can also choose to travel in a private car. The price may change slightly but you will have more freedom to explore the country at your own pace. There is even the option of traveling by train, but keep in mind that it is not a direct trip. You will pass through Arequipa and Puno before reaching Cusco.
There are different routes to take to get from Lima to Cusco. You can even choose to do it in different ways of transportation as well. Keep in mind that the trip is not short and it will take you many hours depending on the way you travel. So if you have time, it's a good idea to go on an adventure of discovery. Among all the ways to travel, the bus is a great way to see the countryside. In addition, you will be able to know landscapes that you would not experience when traveling by plane. Although air travel will indeed save you a lot of time, altitude sickness may affect you greatly.
TRAVELING BY BUS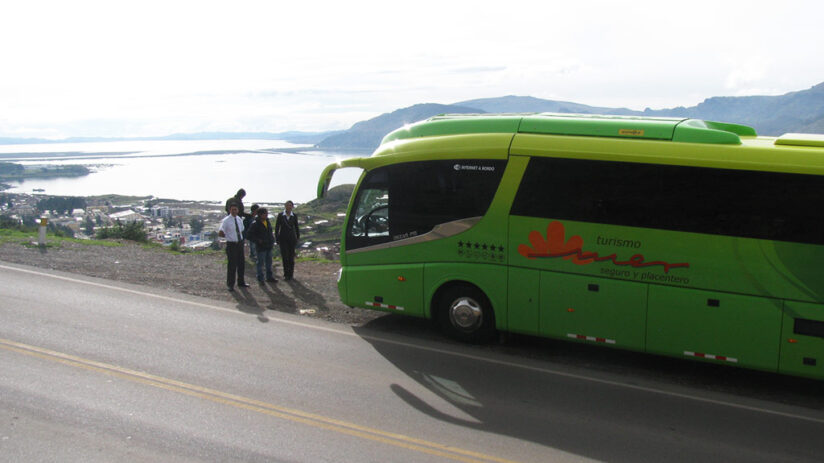 Keep in mind that traveling from Lima to Cusco by bus is an adventure not to be missed on your next vacation to Peru. Depending on the route you choose to take, you will have more availability and luxury or budget alternatives. Note that some transportation companies may choose to make tourist stops, while others may not. Some will only choose to take breaks of a few hours at each stop and nothing more. Or if you decide to travel together with a tourist agency, maybe you can enjoy these destinations in more depth. Get to know the countryside and the beautiful routes full of scenic landscapes that only a bus trip offers you.
Also, bus travel is often the number one way to travel among locals. It is usually the cheapest way to travel from Lima to Cusco. It is quite accessible despite the hiccups it may take. And the frequency can exceed that of the flights available per day. With so many transportation companies available, it won't be difficult to find trips. So it can be a great alternative in case you don't find available flights. There is no best time to visit Peru. But if you plan to get to know the wonderful landscapes of the country, the dry season can be a good time.
WHAT TO EXPECT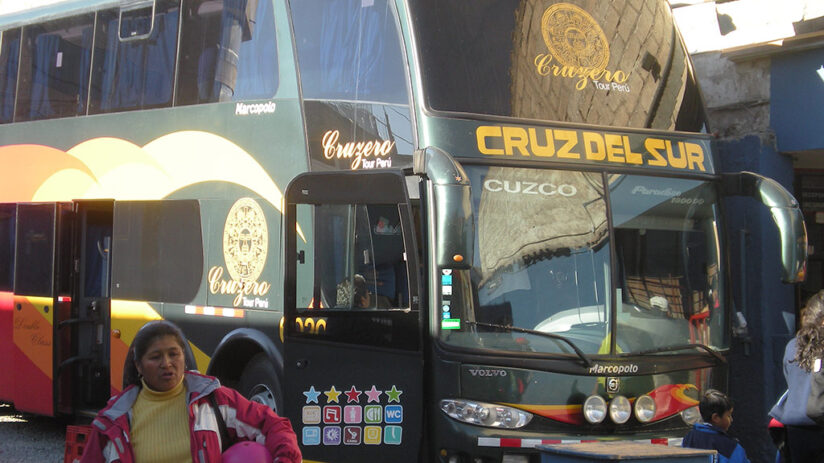 Traveling by bus can be one of the best ways to travel around Peru. Numerous companies offer services from Lima to Cusco. Most companies have a minimum of two to three daily departures. The downside is that Lima does not have a central bus terminal. So each company operates from its own station. And this can get a bit confusing when it comes to choosing a reputable company. But the best alternatives include Cruz del Sur, Oltursa, Móvil Tours, and Tepsa among others. These companies offer reliable services and use modern and comfortable buses. Also, most of these companies offer an online reservation service.
Please note that there are two main routes to go from Lima to Cusco. The shortest path heads southeast to Nazca and then turns northeast and heads to Cusco. This route is usually the shortest but also the most vertiginous. Not suitable for the faint of heart or those more prone to dizziness. The other route goes through Arequipa and then turns back to Cusco. It is a much less stressful route but a bit longer than usual. Both routes can take 18-22 hours to fully traverse. Bus prices are quite affordable and range from US $ 20 to US $ 50 depending on the level of comfort and exclusivity you choose.
VIA THE AREQUIPA ROUTE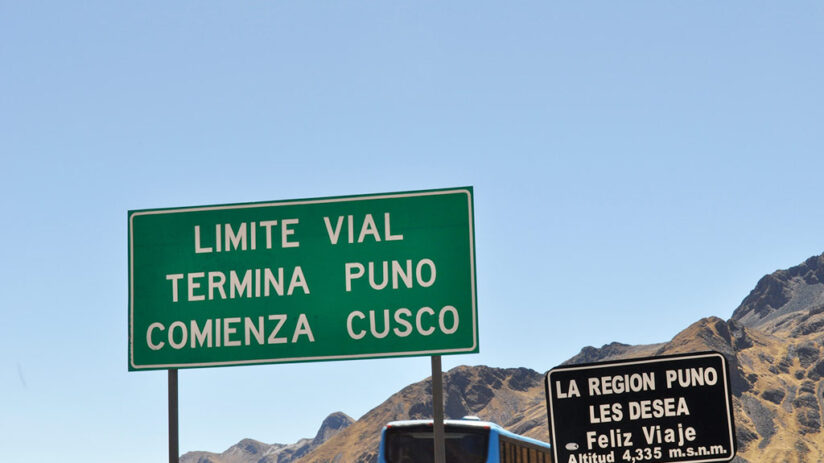 The first way to travel is by taking a bus from Lima to Arequipa. This trip can take up to eighteen hours, depending on the company you choose to travel with. The road is pretty well most of the way, so you won't have to worry. The ideal way to do the trip is to divide it into a few parts.
On the way to Arequipa, you will pass through the town of Ica. This town is famous for its wineries that produce the local drink called Pisco. It is a good idea to take the time to taste Pisco and spend an afternoon at the wineries.
Also from the town of Ica, you will find one of the least known attractions of Peru, the oasis in the Huacachina desert. It is worth spending a day here; as you can swim, sandboard, take dune buggies and generally sunbathe. There are plenty of accommodation options to choose from to make your stay that much more enjoyable. The truth is that your trip from Lima to Cusco can be complemented with some other wonderful Peruvian destinations.
STOPPING IN NAZCA
Further south and inland you can find the small and quiet town of Nazca. Why should you stop there? you may wonder. But the truth is, you must stop there, as this is home to the famous Nazca Lines. This destination is a mandatory stop where you can get to know one of the most iconic places in Peru. Drawn by an ancient civilization many years ago, the lines remain a mystery to this day. To get the best view of the lines, it is best to take a flight over the site. For those of you who don't like small plans, then it is possible to travel to the outskirts of the city to the observation tower, where you can see just a few examples of the lines.
REACHING AREQUIPA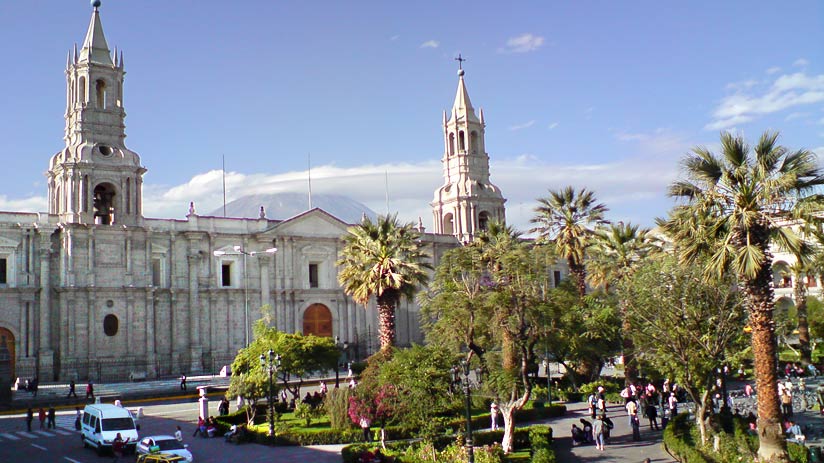 From the trip to Nazca, it takes about ten hours to get to Arequipa. The White City, as it is commonly known. It is the second-largest city in Peru and a mix of old and new. If you have time, it is advisable to spend a few days here. The city has great weather and some lovely places to see.
JULIACA TO CUSCO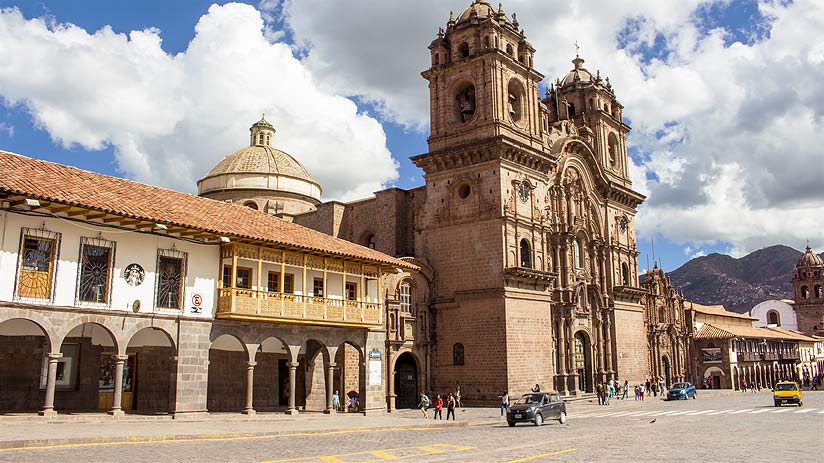 From Arequipa on your way to Cusco, you can travel to the industrial city of Juliaca. The city is one of the most disorganized places in Peru. This is where you will change buses; you don't need to spend time here. The truth is that there is not much to see, the houses are not finished, the streets are mostly not paved and most of the people just pass on the way to Puno. Puno is the city on Lake Titicaca or on the way to Cusco from Arequipa.
The journey from Juliaca to Cusco is very scenic. You will pass beautiful snowy mountains, charming little towns, and some majestic rivers. If you are lucky enough to have a ticket on one of the tour buses, you will stop at some of the ancient Inca sites along the way. There is a guide on the bus who will explain about the ruins. You can arrive in Cusco in the late afternoon with enough time to enjoy the exciting nightlife that the city has to offer. And the next day you can enjoy a Cusco city tour early in the morning.
VIA THE NAZCA AND ABANCAY ROUTE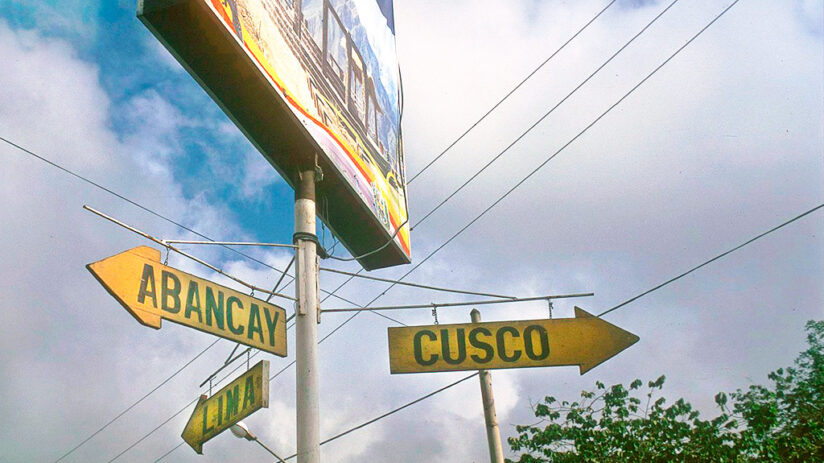 The other way to travel by bus from Lima to Cusco is direct from Lima to Cusco via the Nazca and Abancay route. This trip will take you about twenty hours. Many bus companies offer this service and the level of service may vary. There are luxury buses with movies and meals that come with drinks included. But for the not-so-fancy options, you will have to bring your own food and drink. These services are cheaper and less comfortable, but they are a great way to travel if you like buses. Go online and see the range of prices and services they offer.
Be aware that this route can be quite curvy. Especially around Abancay where there can be some steep ascents and descents. So if you experience dizziness in the car, be sure to bring your recommended medications. Upon arrival in Cusco, remember to take it easy for the first few days, as the city is at a high altitude.
TRAVELING BY PLANE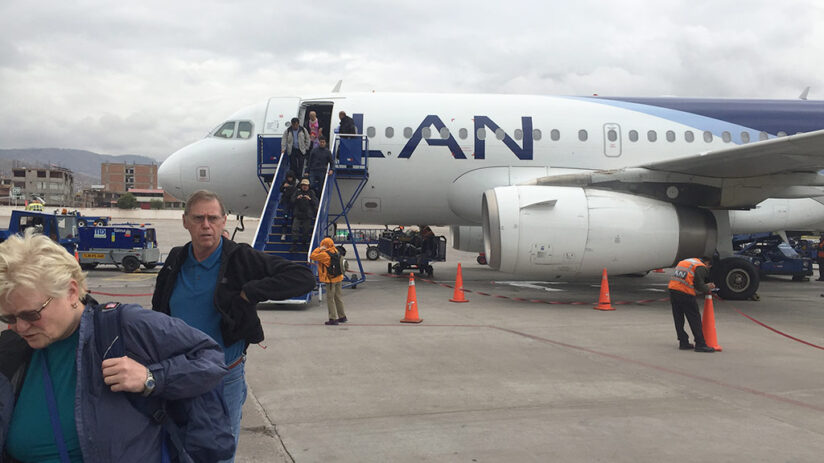 Before leaving for Cusco you have to get to Lima. And in general, most tourists arrive in Peru by plane. So Lima will be one of your first destinations. The truth is that there is no best time to visit Lima, but you can take advantage of the season in which you travel. Flying is by far the fastest and most efficient option to get from Lima to Cusco. Several airlines offer daily flights to Cusco with a flight time of a little over an hour. Please note that most flights tend to depart before 11 AM, with the earliest shift being at 5 AM. Travelers will be able to plan their entire day with different adventures and activities. However, it is highly recommended to take your first day in Cusco in stride. This way you can acclimatize to the sudden change in altitude.
Many of the travelers coming from abroad choose to take a connecting flight to Cusco from Lima. They do it directly after arriving in Peru and landing in Lima. This is generally the case with those travelers who have a loaded itinerary and few days available in the country. If this is the case, keep in mind that you must go through customs before your connecting flight. It is also recommended to book your tickets in advance. Whether you do it through a travel agency, online, or on the airline's website itself.
WHAT TO EXPECT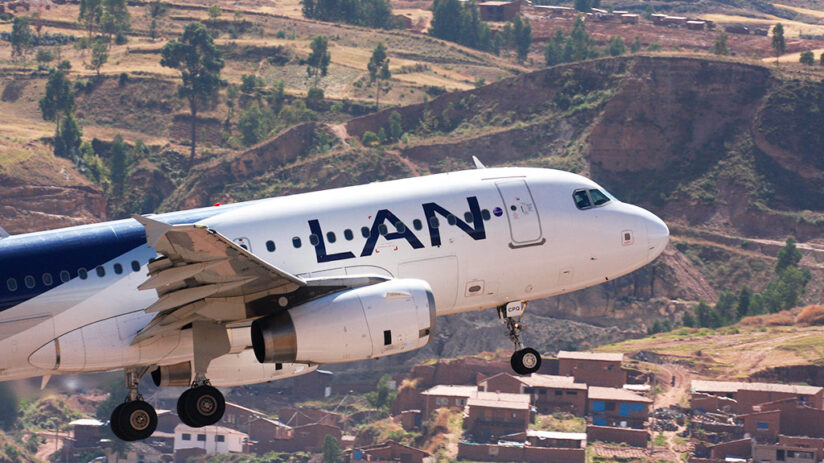 Numerous airlines operate flights that go from Lima to Cusco daily. The best-known airlines for this type of service are StarPerú, LANPeru, TACA, and AeroCondor, among others. Lima's Jorge Chávez Airport is located about 10 kilometers northwest of the city center. From there you can board your flight from Lima to Cusco. Once you arrive in Cusco, you will find yourself at the Alejandro Velasco Astete international airport in Cusco. This is located about 4 kilometers south of the center of the Cusco map. From the airport, you can choose to take a bus or a taxi to your accommodation of choice.
The price varies a lot depending on the time you choose to travel and the schedule. If you take advantage of the available offers, the prices may not vary much from the bus trips. But in general, you can expect roundtrip prices between $ 50 and up. Bear in mind that the price does not usually exceed US $ 100 for round-trip tickets. Besides, if you take advantage of the discounts offers and travel in times of low tourism, you can find round-trip tickets between US $ 35 and US $ 40.
HELPFUL TIPS WHEN FLYING
Among our Cusco travel tips, we can recommend the following tips to make your trip by plane a much more enjoyable one. In general, these are also applicable if you are looking to enjoy another Peruvian destination.
If you are looking for a cheap flight, it is advisable to book at least 4 weeks in advance. This way you will get a flight with a price below the average.
If you fly during the high season (September, October, and November) you may get flights at a higher price. The cheapest month to fly is May.
Flights during the morning are much cheaper than those that depart during the night.
If you are looking to save money, booking with Viva Air Peru or Sky Airline may be a good idea. Both airlines are low-cost and offer nonstop flights from Lima to Cusco.
ALTERNATIVE WAYS TO GET FROM LIMA TO CUSCO
Although the bus and the plane are the main ways to get there, it does not mean that they are the only ones. You can also travel in a private transfer along the Central Highlands route or on a long but scenic train journey. These options are not usually that popular and are only chosen by those adventurers looking to enjoy the impressive landscapes.
PRIVATE TRANSFER THROUGH HUANCAYO
This is one of the less popular ways to do the trip. But the private transfer is quite a popular option among groups looking to enjoy a more exclusive trip. This route usually crosses the heart of the Peruvian Andes and will give you an idea of ​​the life and traditions that mark Peru. The first section of the trip directs you to Huancayo and can last between six to eight hours. The second section heads towards Ayacucho and also lasts between six to eight hours. While the third section goes to Andahuaylas and lasts about five hours. It is there where it normally changes for the section to Cusco with a duration of about seven to nine hours. The main objective of this route is to know some popular destinations in the Peruvian highlands.
TRAIN RIDE
There are no trains that take you directly from Lima to Cusco, but you can enjoy a long train ride to the Imperial City. The first option would be to go to Puno by bus to enjoy a luxurious train trip to Cusco. This train trip is one of the most luxurious and popular tours among train fans. Although it is one of the most expensive options and takes longer than any of the other ways, it is a once-in-a-lifetime experience. However, the route only from Puno to Cusco can take about 10 and a half hours. But it is worth spending so much time in a comfortable and luxurious train accompanied by scenic landscapes.
"YOU CAN'T UNDERSTAND A CITY WITHOUT USING ITS PUBLIC TRANSPORTATION SYSTEM."
We hope together with the travel experts of Machu Travel Peru to have been of help. As you can see, there are two main ways to travel from Lima to Cusco. Although there are also other less traditional ways of traveling. But no matter which way of travel you choose, what you will experience in both Lima and Cusco will leave you in awe. These two destinations are some of the most important when traveling in Peru. Not only will you be able to know a large part of our history, but also to enjoy the different Machu Picchu tours. If you want to know more about our different routes, you can consult with our qualified team of advisers. They will be happy to help you fulfill the trip of your dreams!
---