You have little time available but you want to visit the beautiful Inca citadel? Do not worry. Among our services, you will find the Machu Picchu day trip from Cusco. This option is perfect for those travelers who have little time available but want to explore the wonder of the world. Everything will be arranged so that you can enjoy a unique experience and with all the comforts for you to enjoy your trip. That is why, together with Machu Travel Peru, we would like to tell you what this incredible and brief tour is about.
ENJOY EVERYTHING IN ONE DAY!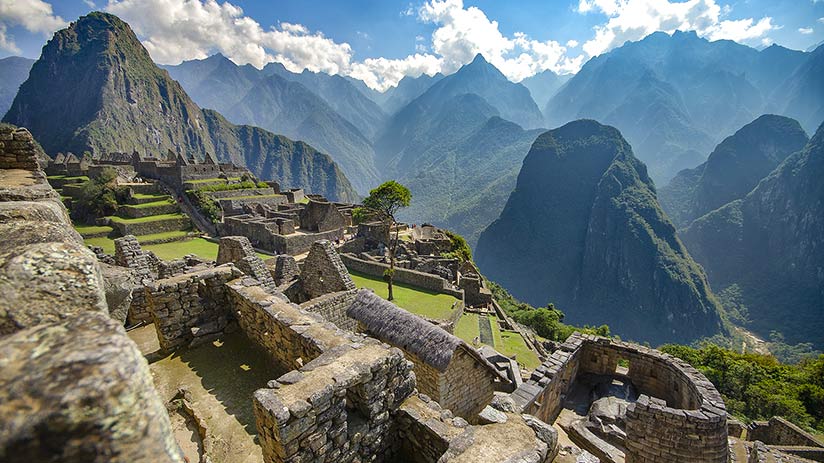 We all know that a visit to Peru would be incomplete without first going through the majestic Machu Picchu. That is why if you do not have too much time to enjoy, you can visit the citadel in one day. Many travelers and guides recommend that before going up to the archaeological complex, you should acclimatize for a day or two in the Sacred Valley or Aguas Calientes. But this is not totally necessary, the altitude sickness is not the same in all people and this can be solved with a coca tea or medication.
Those who wish to enjoy a Machu Picchu day trip from Cusco can do so with a prior reservation. Normally, those travelers who want to enjoy Machu Picchu vacations, are seen with a range of options and tours to enjoy and choose. Among them, you will find several tours of 2 to 3 days inside Cusco and then 2 days enjoying the Wonder of the World. Within those days, you will be able to enjoy a quite complete itinerary. You will see activities such as a guided tour inside the Imperial City, a beautiful trip to the Sacred Valley and a mystical train trip to the magical town of Aguas Calientes.
Of course, you will see other alternatives much longer or shorter too. For example, there is the option for those nature lovers to travel a beautiful route between the cloud forest and the cold Andean heights. The Inca Trail is a challenging and adventure-filled experience, excellent for all kinds of audiences who are ready for an unforgettable feeling. For those who discard the hike, they will find that the train to Machu Picchu also has luxury and classic features. Precisely, for those who wish to visit Machu Picchu in one day, the train will be the transportation option to the entrance to the citadel.
MACHU PICCHU DAY TRIP FROM CUSCO ITINERARY
PICKING YOU UP FROM YOUR HOTEL
Your day will start very early since there is no time to waste. This is where your expected Machu Picchu day trip from Cusco begins. Your driver will be arriving at your hotel first thing in the morning to pick you up and take you to the Ollantaytambo train station. The trip takes about an hour. Until the station, you can enjoy beautiful and dreamy landscapes. When arriving to the station, make sure to bring some essential things before boarding the train. It never hurts to carry things like bug spray, sunscreen and a rain poncho in case you're traveling during the rainy season.
TRAIN TO MACHU PICCHU PUEBLO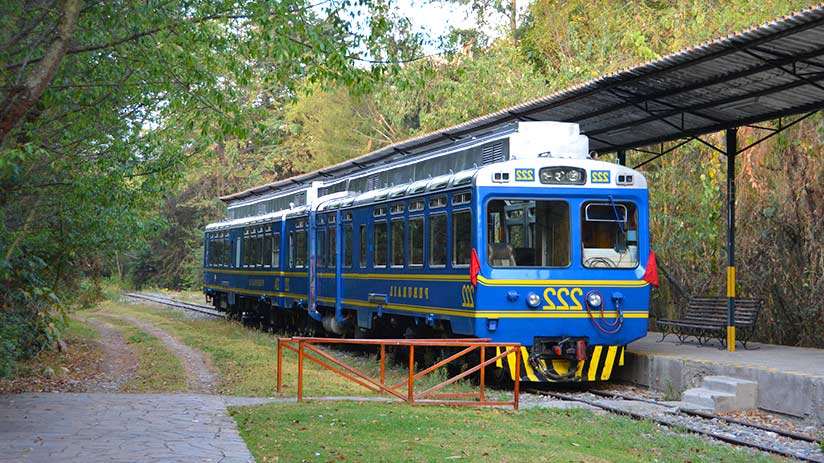 Here the magical adventure will begin with a wonderful and unique train journey. This is one of the best things to do in Machu Picchu. Depending on your chosen service, you can enjoy other amenities or wagons with different characteristics. The two main companies that offer this service are IncaRail and PeruRail. PeruRail is quite famous for tourists and locals, among its most complete services we can find the Expedition, Vistadome or Hiram Bingham. These offer various amenities ranging from windows with panoramic views, entertainment services, and traditional snacks or drinks.
The train journey lasts from 1 hour and a half to 2 hours. It runs through the amazing Urubamba Valley with its incredible epic landscapes. You will be able to witness the change of foliage on the scenery as you get closer to Machu Picchu. This incredible trip is highly appreciated by tourists who experience it. Do not miss this incredible opportunity.
ARRIVAL TO AGUAS CALIENTES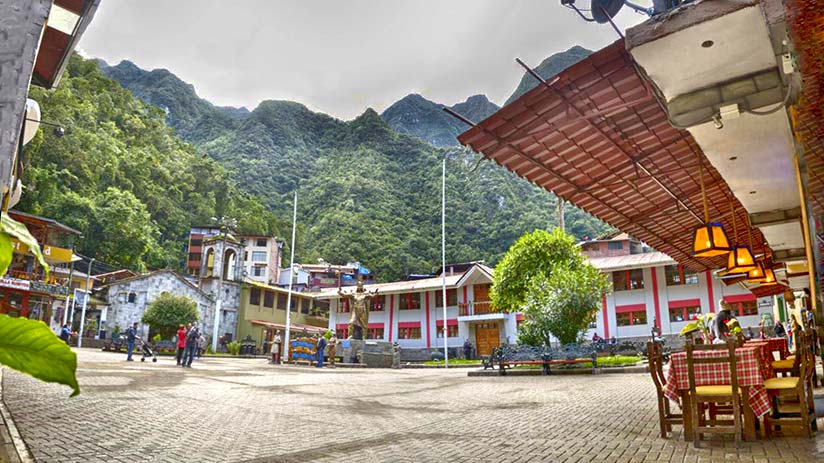 Once you arrive in Aguas Calientes, you will notice a radical difference compared to the city of Cusco. There, you will be able to appreciate much greener surroundings. The reason for this is that Aguas Calientes is in the border region of the cloud forest and the rainforest. Those who felt a little bad in Cusco will notice immediate relief upon arrival in town, since it is at much lower altitude.
When you get there, you will have to go to the bus station that will take you to the Inca Citadel of Machu Picchu. Along the way, you will find some restaurants and shops. If you haven't had breakfast before or bought some snacks along the way, this is your chance.
BUS TO MACHU PICCHU
Upon arrival at the bus station, wait to be boarded in the vehicle. The journey is short and takes about 20 minutes. At this point, you will enjoy other stunning and beautiful landscapes of the valley. Upon arrival at the entrance, have your Machu Picchu tickets at hand, as you will be presented with your official guide. You will go through the ticket check and your long-awaited visit will come true.
MACHU PICCHU GUIDED TOUR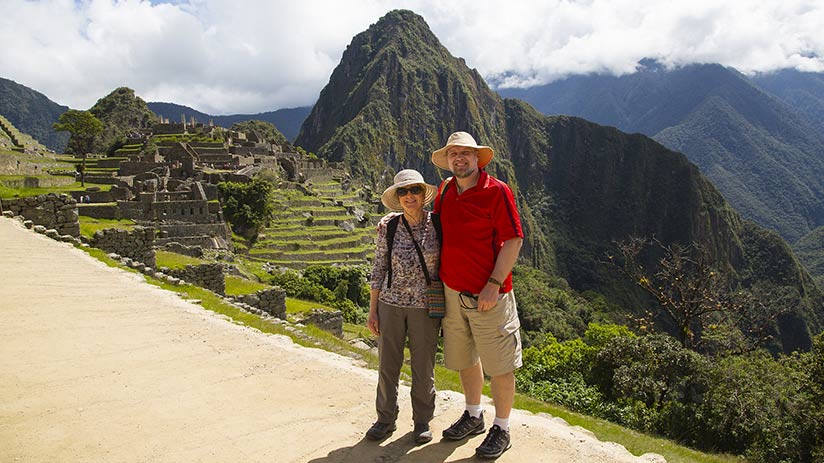 Finally, you reached the most anticipated destination. This Machu Picchu day trip from Cusco ends with a visit to the expected citadel. We have no words to give an explanation: you better experience it with your own eyes. The tour lasts about 2 to 3 hours depending on your guide and then you can do an individual tour if you wish.
LEAVING MACHU PICCHU
After all the Machu Picchu tours, it will be time to return and end this mystical experience. The meeting point will be the entrance to Machu Picchu. Here you can return by bus to Aguas Calientes. In Aguas Calientes, you can have lunch in its delicious traditional restaurants before taking the train back. Then you will return to the starting point, Cusco, where you can return to your hotel or take some advantage of the rest of the day.
DON'T MISS THIS MAGICAL OPPORTUNITY!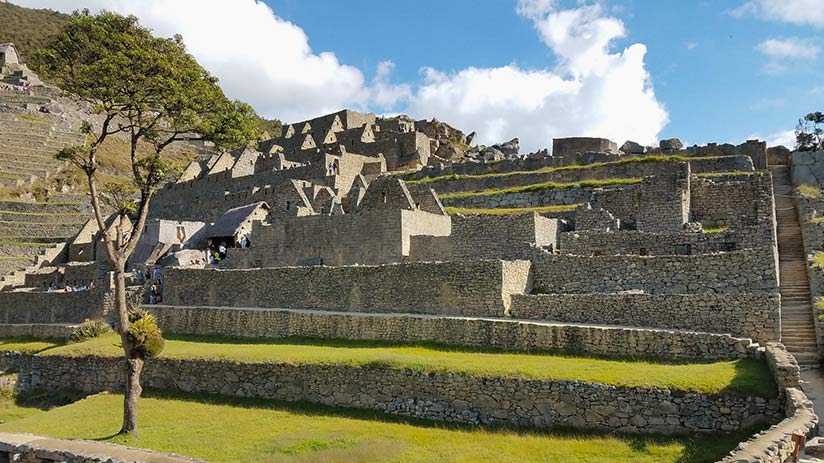 In Machu Travel Peru, we hope we have been helpful regarding your travel plans. If you have other questions, don't hesitate to consult our advisors or read our articles. Do not miss this incredible opportunity!
---